Welcome back to a new edition! Everyone love a surprise news dump and that's what we got this week! It was also the premiere of the Disneyland Pass "pop up surprise", Christmas arrived in the shops and of we take a look at ongoing projects.
Fall 2023 / Spring 2024 at Disneyland Paris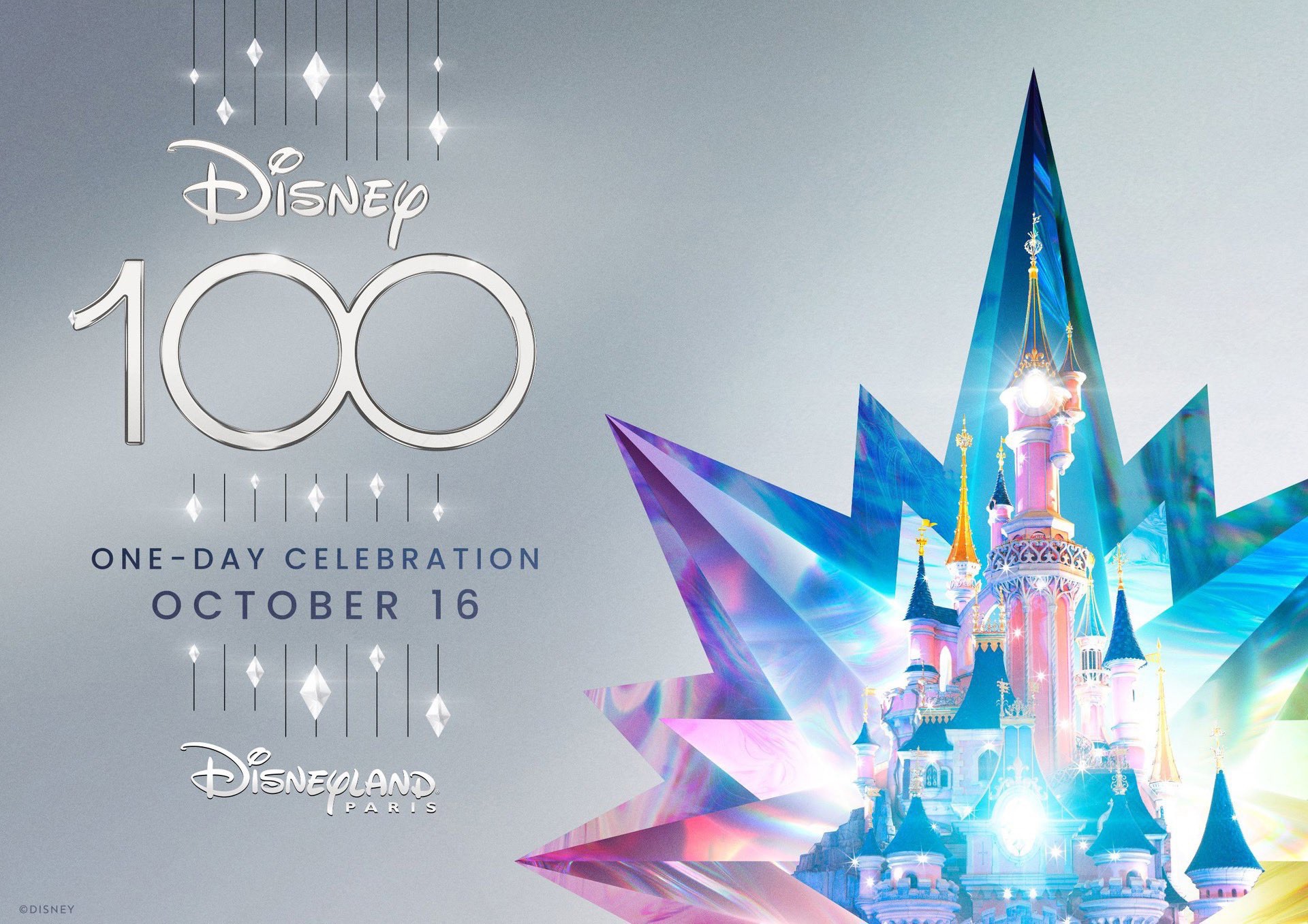 As promised Disneyland Paris will celebrate Disney 100 on October 16. Only October 16 you say ? Yep.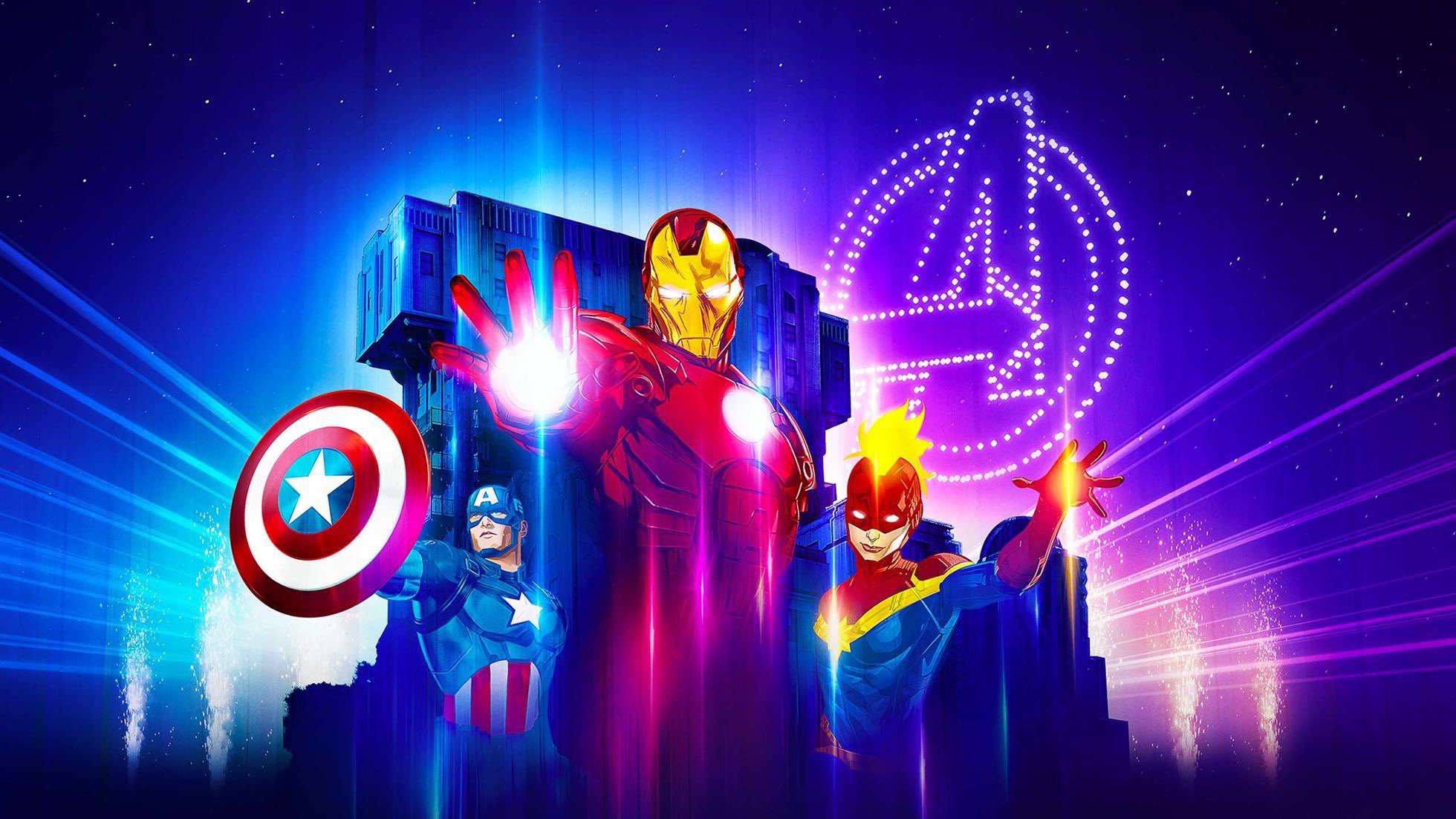 Next up, and extended run was announced for "Avengers: Power the Night": from Sep 1 to Nov 5, 2023 – as announced, but ALSO from Dec 2, 2023 to Jan 7, 2024. More on that later.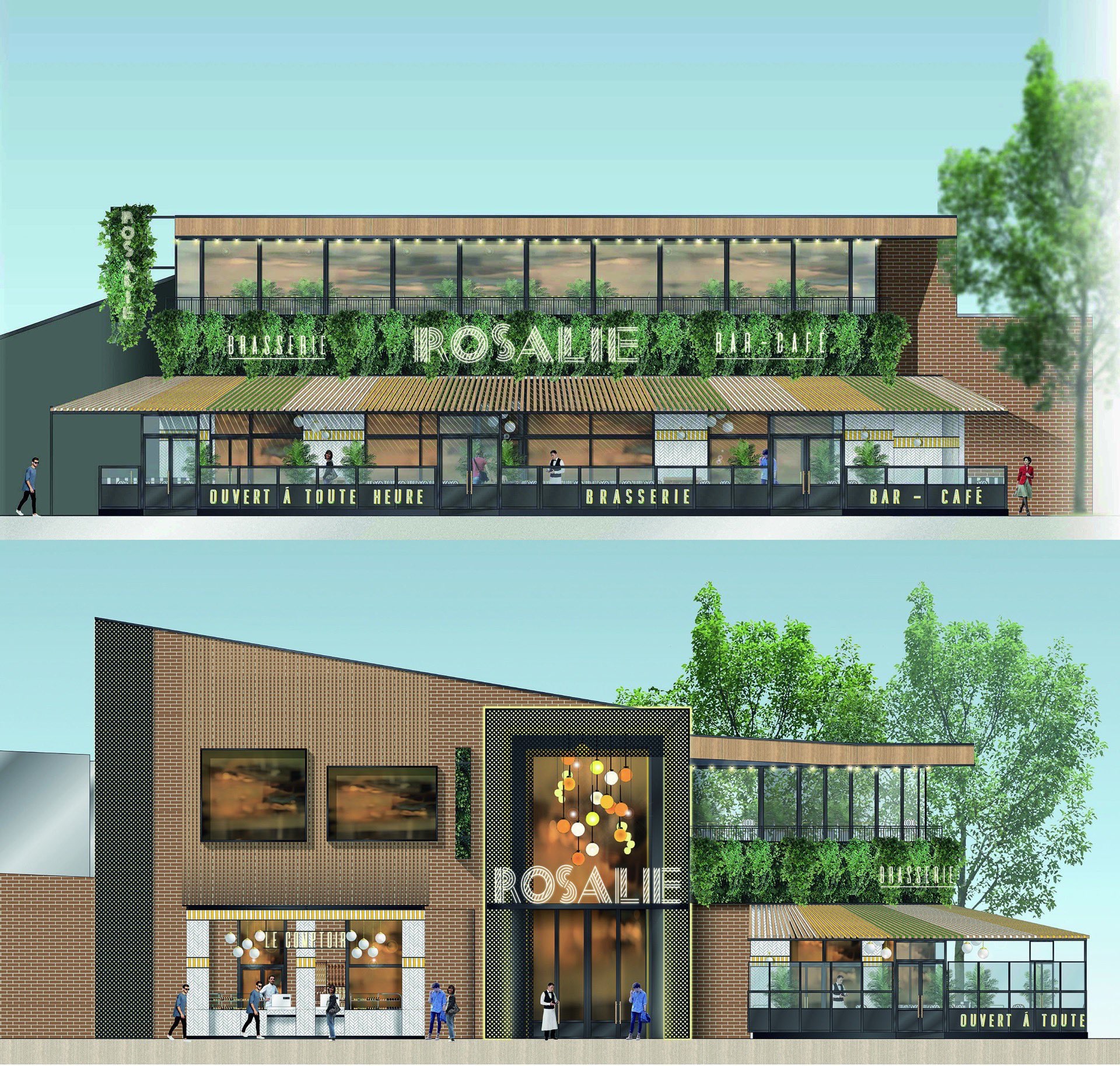 "Brasserie Rosalie", the new Disney Village restaurant, will open in December 2023.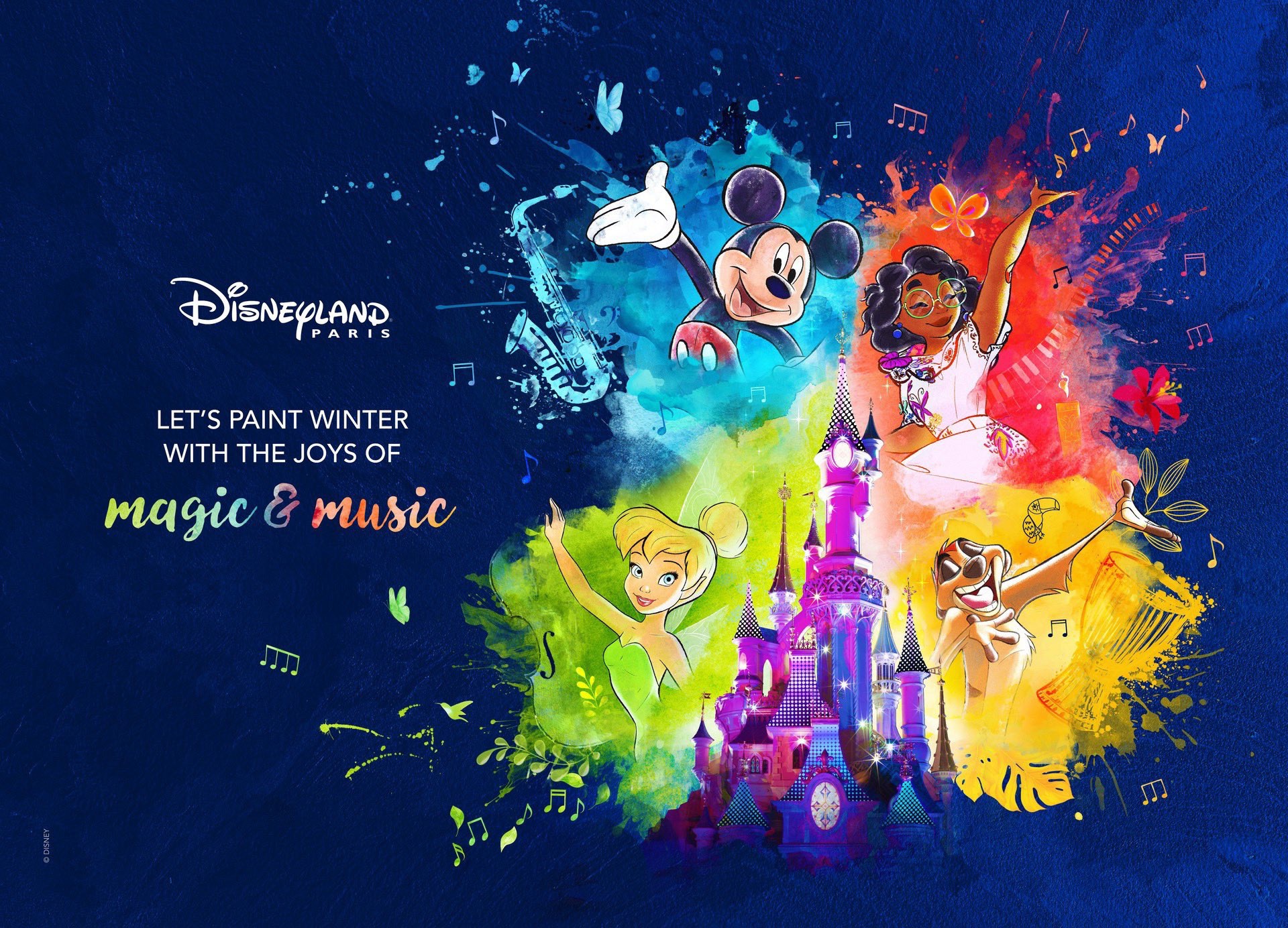 In January 2024, Disneyland Paris will launch "Disney Symphony of Colors", a set of new experiences with:
From January 8, a new drone and projection show
From February 10, a new production on Central Plaza "celebrating the amazing animation of Disney and Pixar"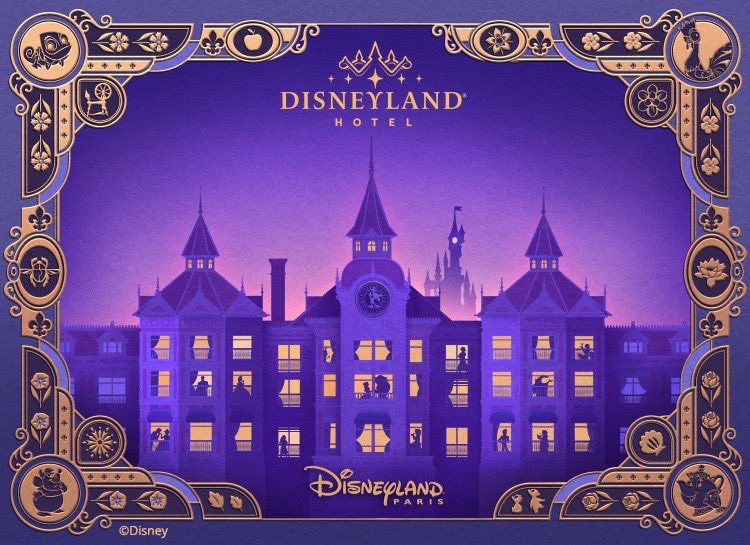 Then we got the announcement that the re-imagined Disneyland Hotel will open in the first trimester of 2024. The exact date will be unveiled on September 12.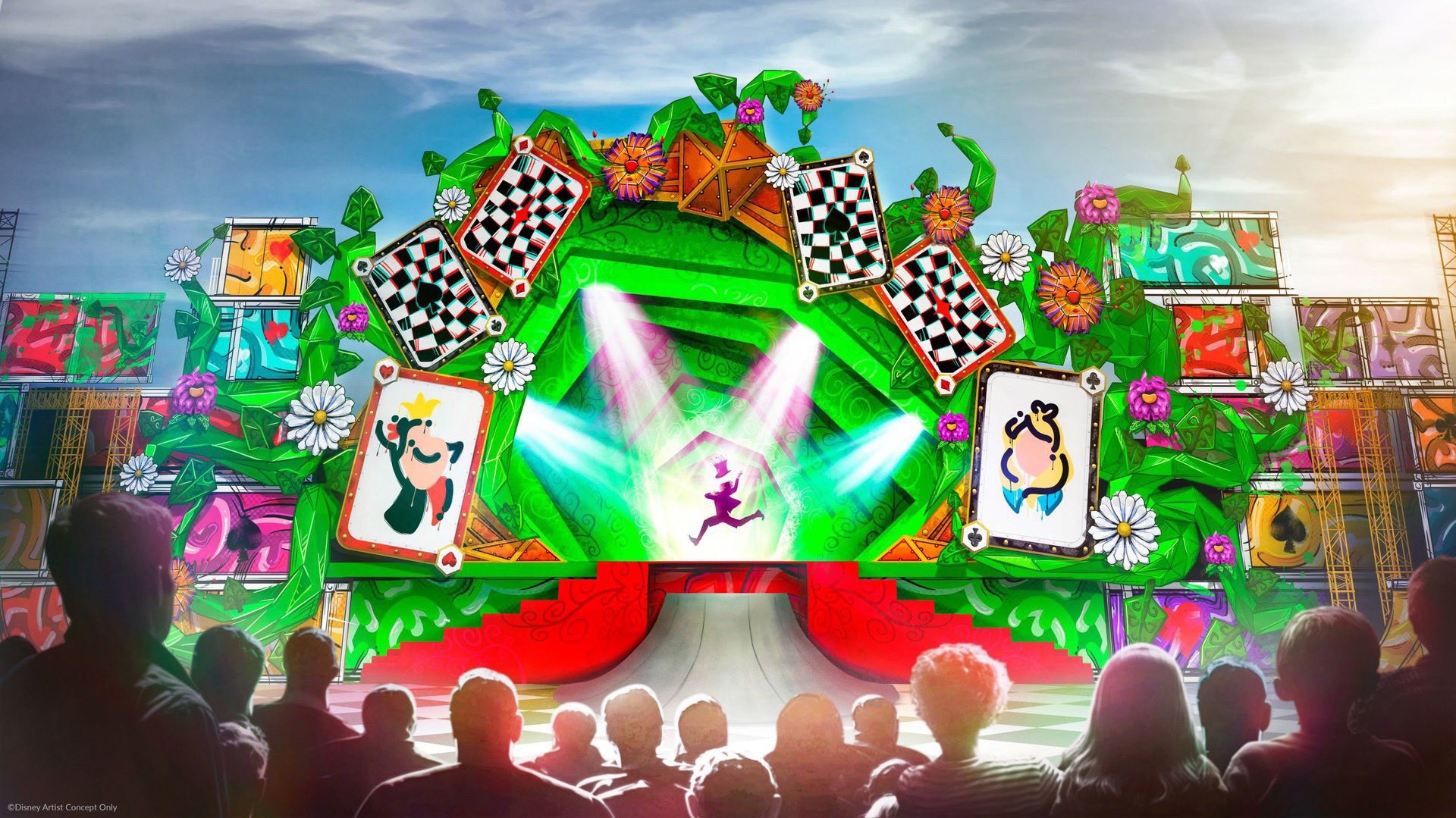 And in Spring 2024, Walt Disney Studios Park will welcome "A Musical Extravaganza Inspired by the Whimsical World of Alice in Wonderland" in the former "Stunt Show" arena. "An energy-packed musical show that will bring together various types of performers". This is what the BMX stunt performers auditions were for.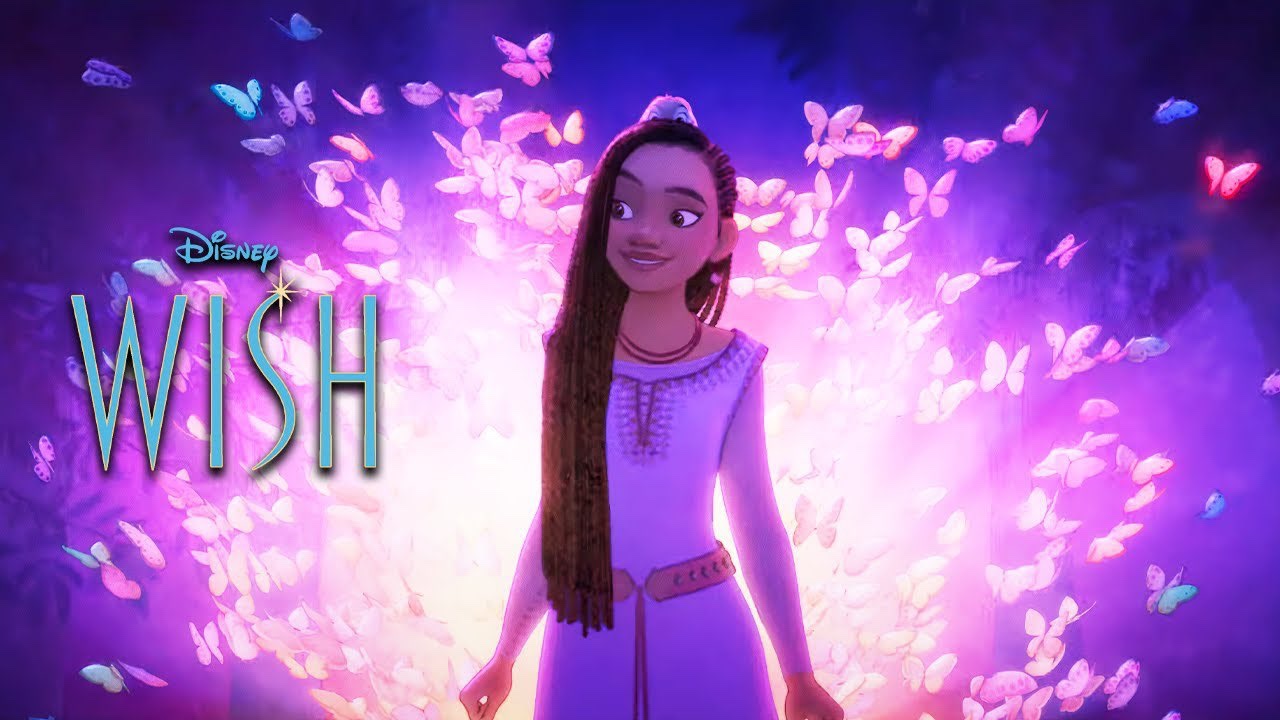 And with no specific date, Disneyland Paris is looking for parade performers to be friends with Asha, the main protagonist in Disney's upcoming 2023 animated feature film "Wish".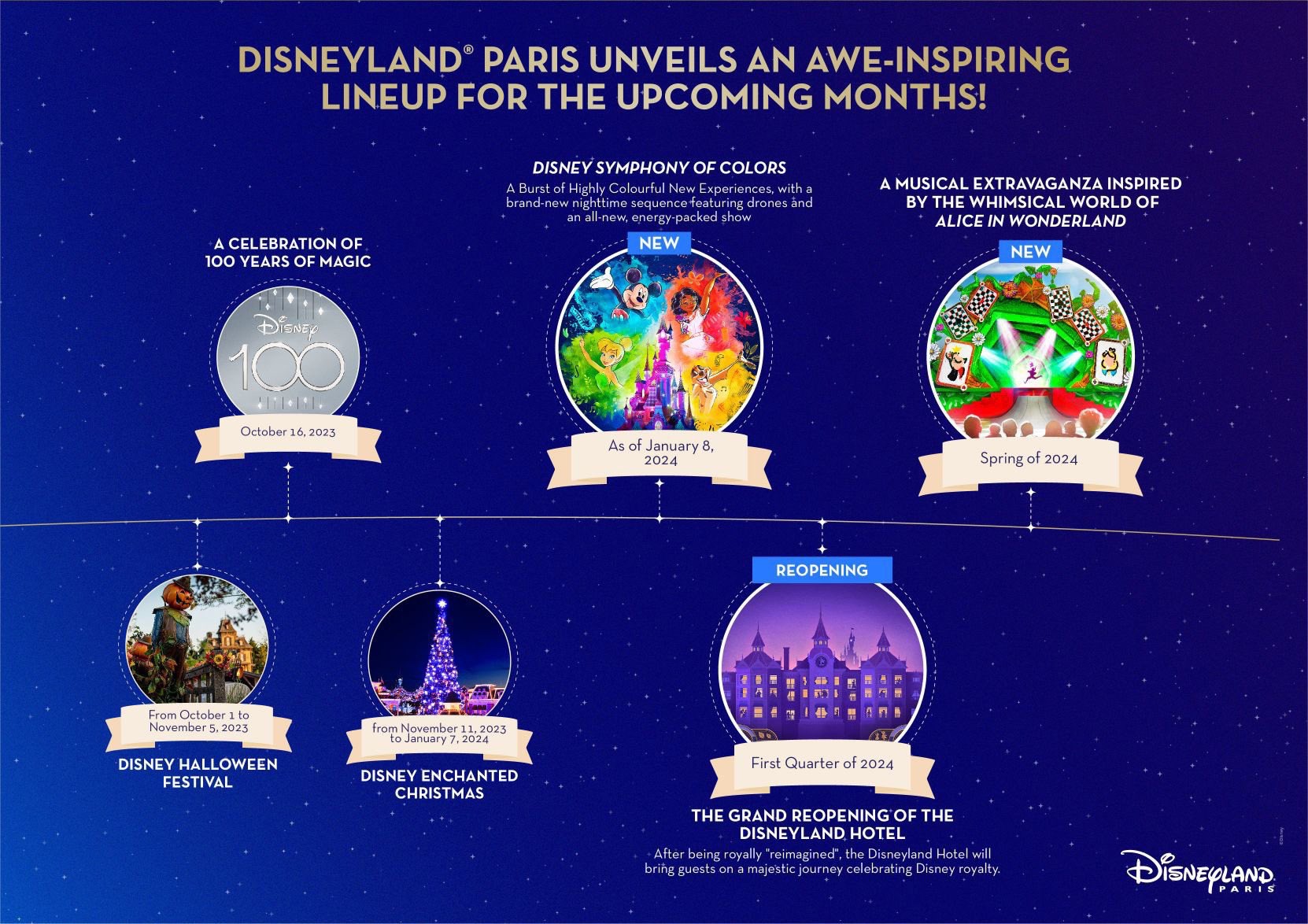 Here's a little recap. Lots of news, lots of things to look forward to!
Seasons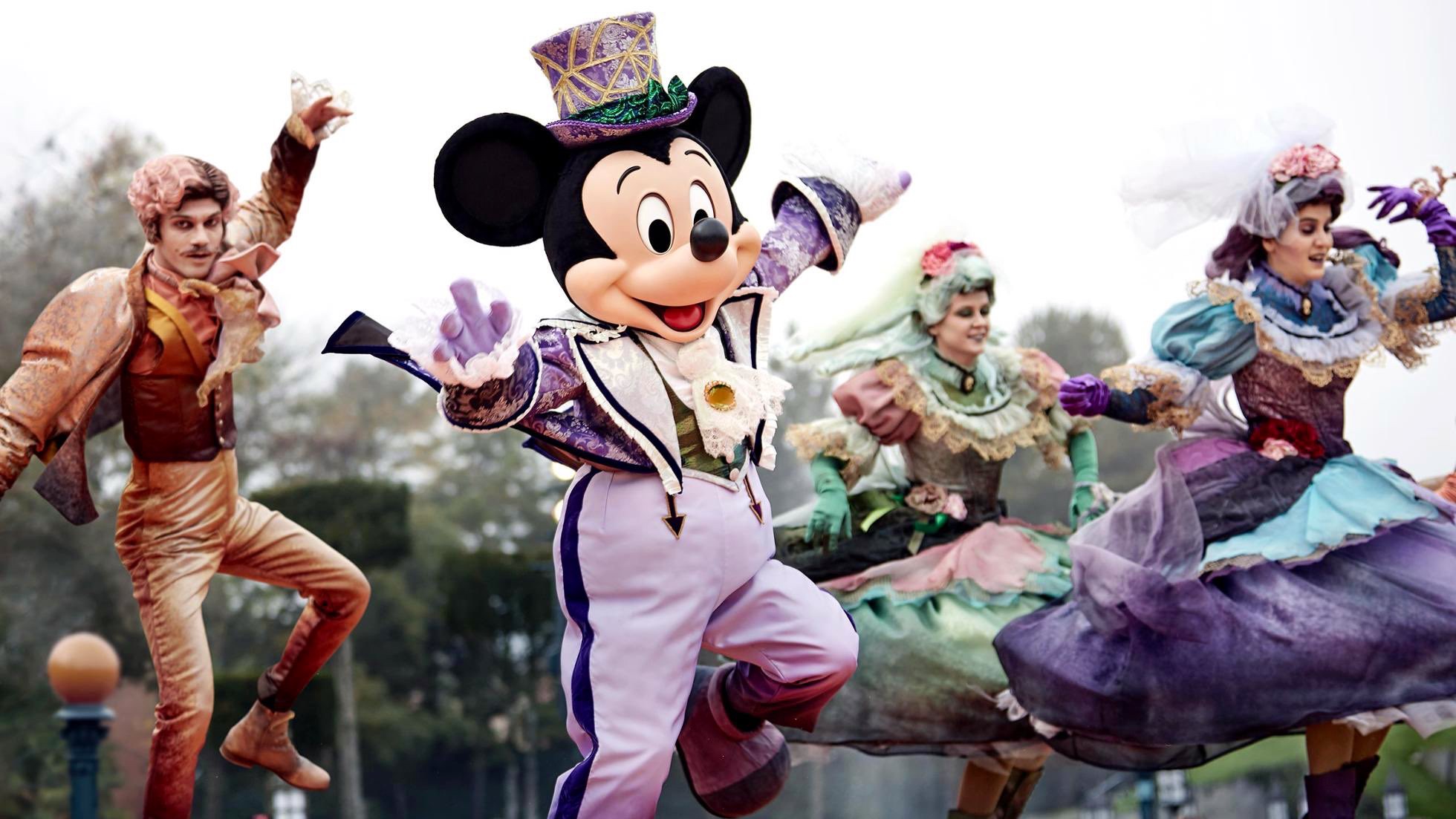 With all these new offerings – what about the usual seasons ? Well this year they will largely be exactly the same as last year.
For the Halloween Festival 2023: Oct 1-Nov 5:
Mickey's Halloween Celebration Parade
Meet Disney Friends and Villains
Nightfall With Disney Villains projection pre-show
Halloween decorations in the Parks and Hotels
Food and Merch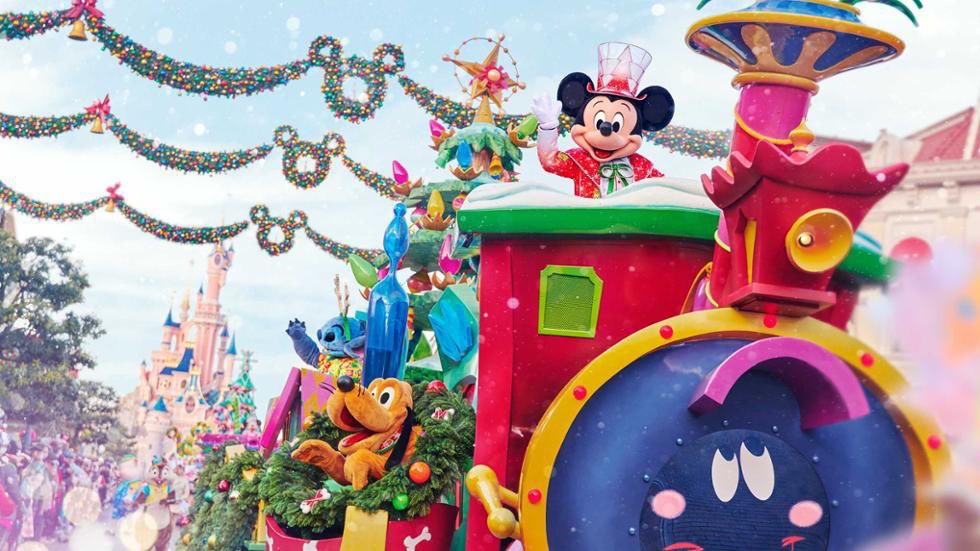 And for Disney Enchanted Christmas, Nov 10, 2023-Jan 7, 2024:
Mickey's Dazzling Christmas Parade
"Let's Sing Christmas"
Meet Santa & Disney Friends in Christmas outfits
Christmas Tree Lighting
Decorations in the Parks and Hotels
Food and Merch
Hopefully next year we get to have a little something new on that front.
Pop Up Surprises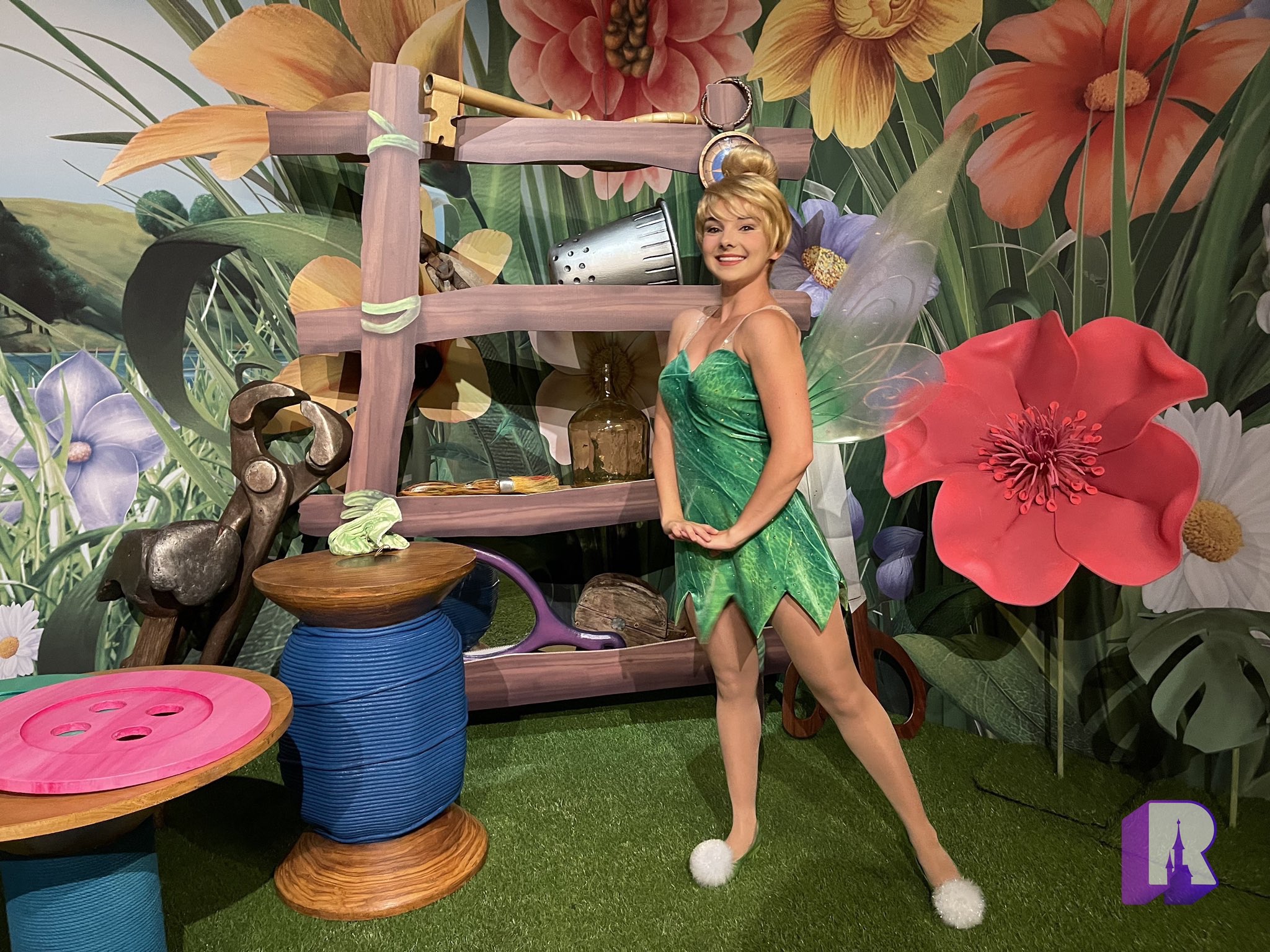 Announced as part of the Disneyland Pass set of benefits, "Pop Up Surprises" aims to treat holders to a rare character meet and greet (or other pop up events) throughout the year. And well. It did not disappoint ! Tinker Bell Is meeting Guests everyday in a new elaborate set!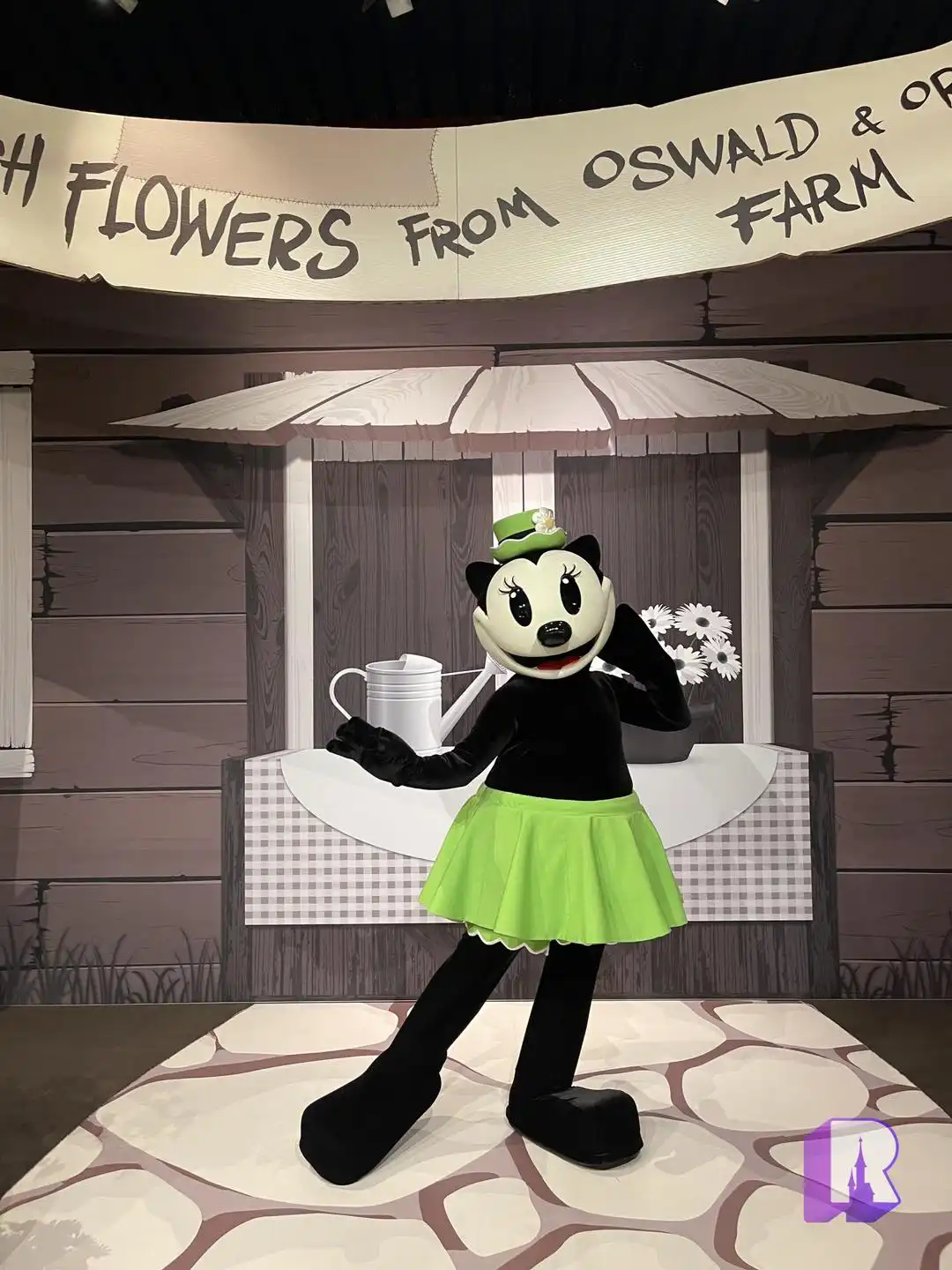 But that is not all! Oswald or Ortensia are also here – and Guests can meet one or the other each day in another new set. While we haven't forgotten the messes of this new Disneyland Pass launch (and the AP Party tickets meltdown), we must admit that they have aced this perk. Well done! This edition of "Pop Up Surprises" runs until September 24 and is open to all new and legacy passholders, with no non-pass holders guests. Access is by reservation – which are currently sold out for the duration of the run.
"Avengers: Power the Night" 2.0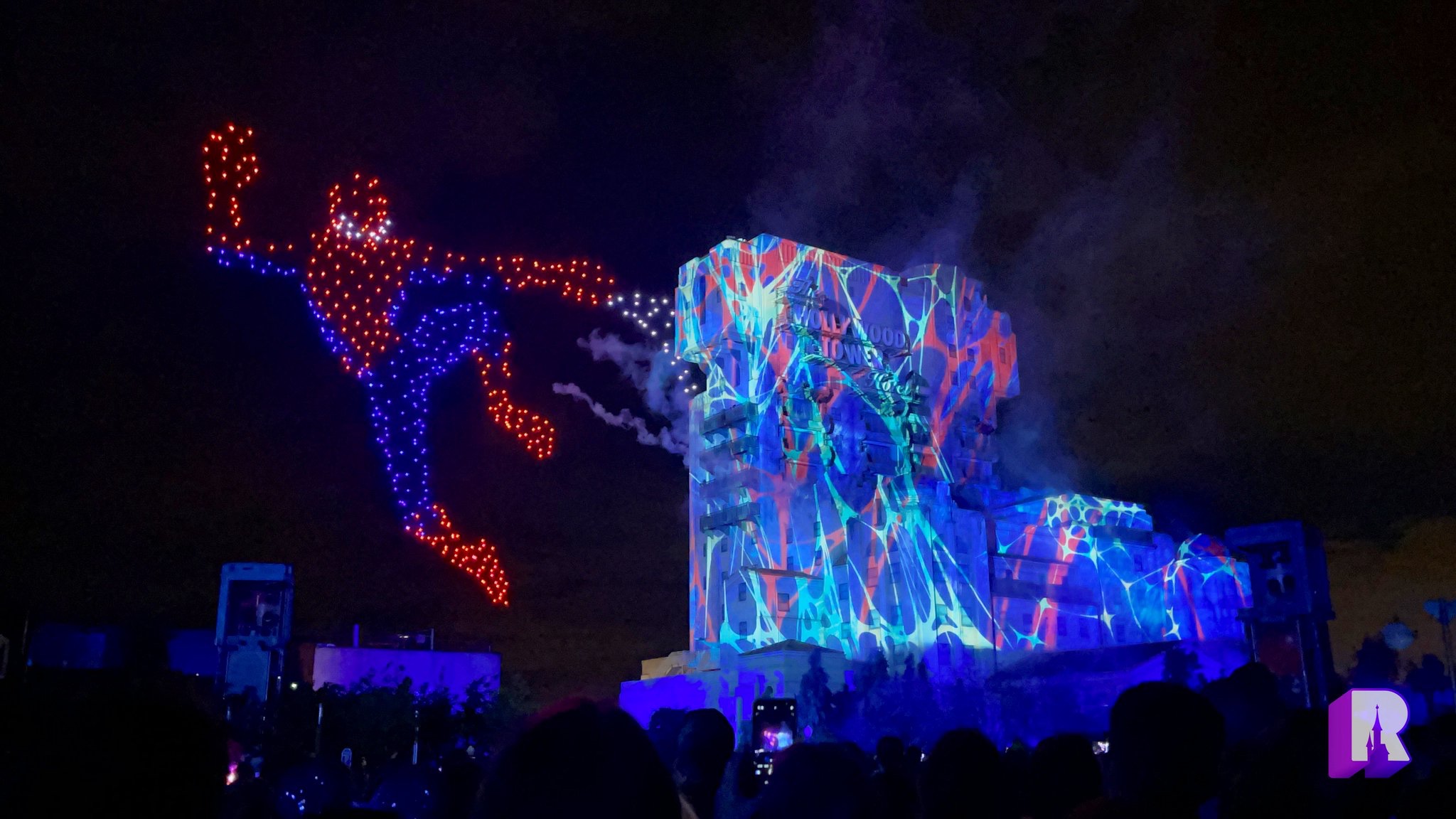 "Avengers: Power the Night" returned this week and with it a lot of new updates / upgrades with new scenes, new effects, a reworked order and even new surprise drone choreographies.
Check out our full video of the new version of this acclaimed show just above.
Christmas is Here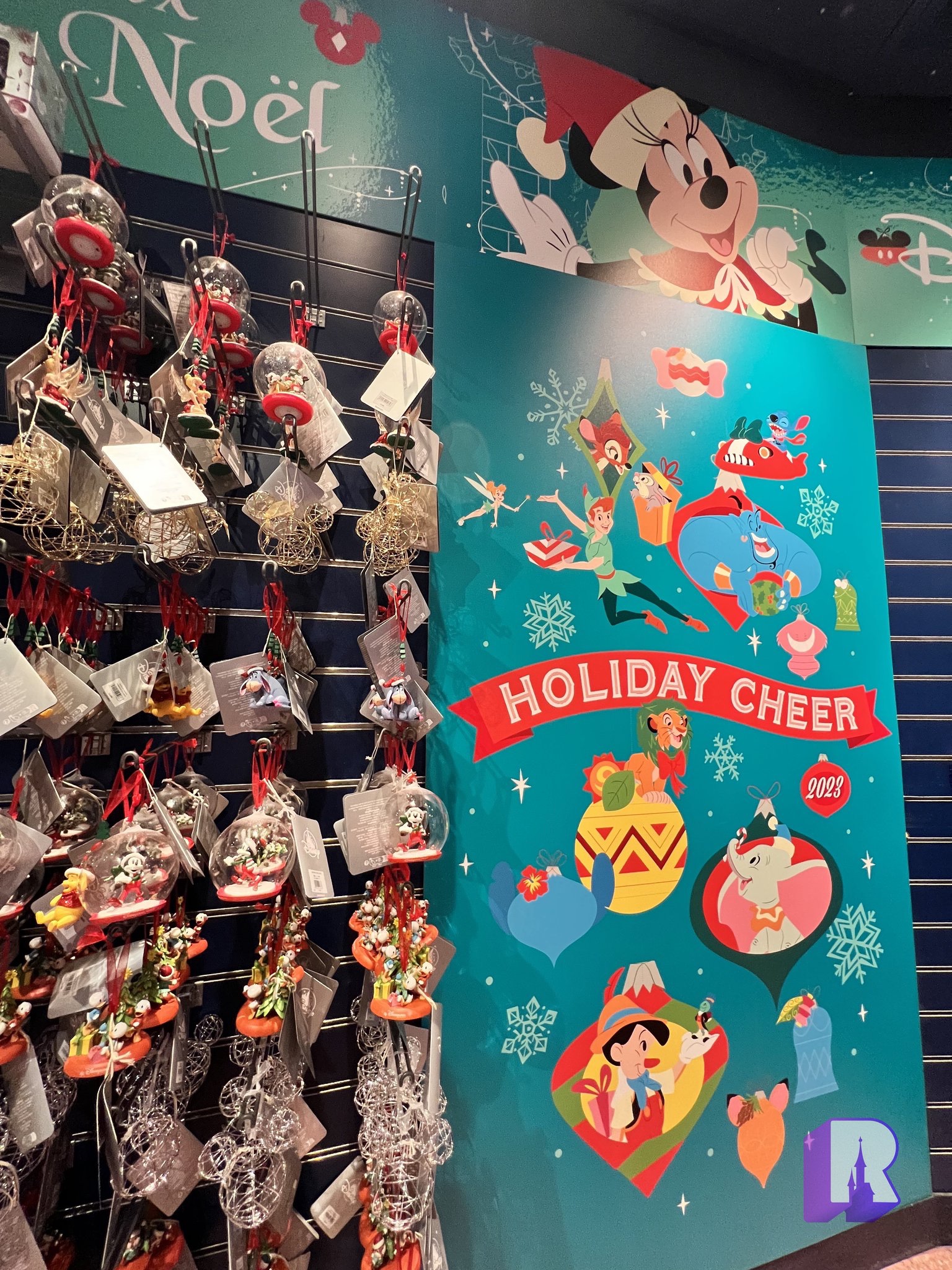 Christmas has arrived in many shops – and before you say but what about Halloween !!! As every year, Christmas arrives first in many "regular" shops as it's a much bigger seller. Halloween will arrive in time with a big selection at Thunder Mesa Mercantile and a few items in other shops, but don't expect spooky merchandise to take over the parks. Like many decisions, the revenue spreadsheets is the criteria.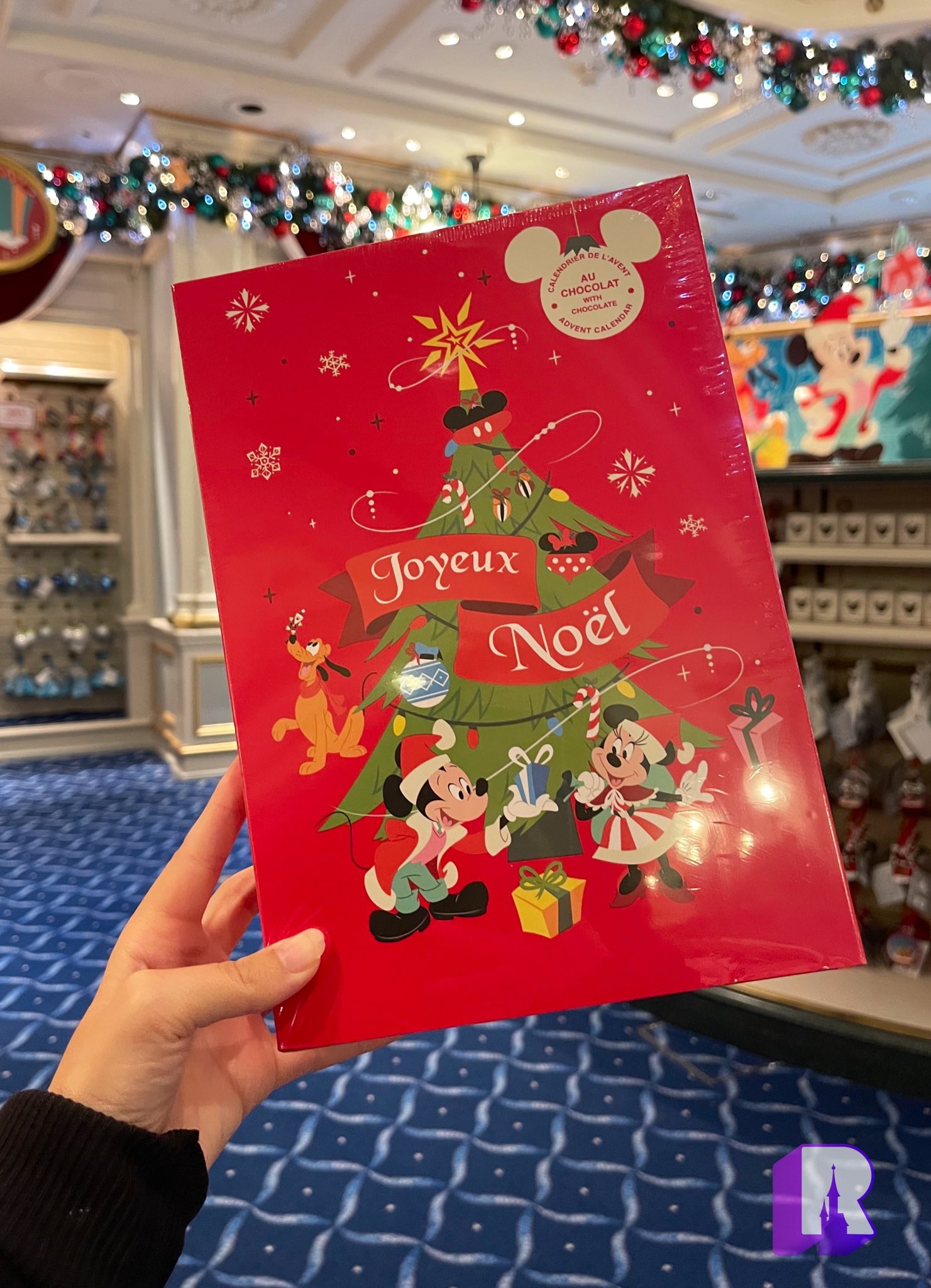 As part of the Christmas arrivals you'll already find the advent calendar and a selection of ornaments and plush with of course a lot more to come.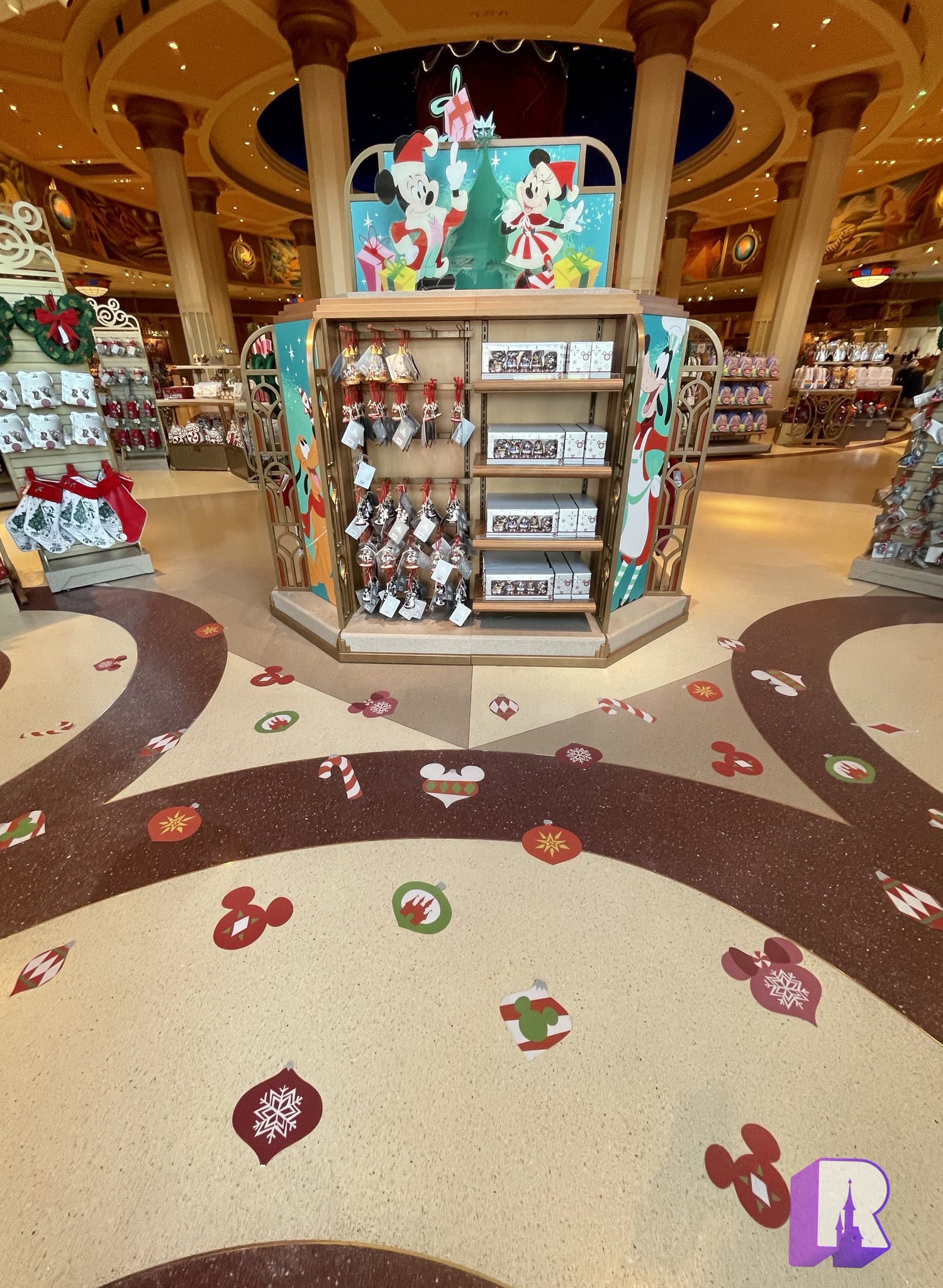 At World of Disney someone in charge of floor stickers sure is excited for the holidays!
Construction and Refurbishments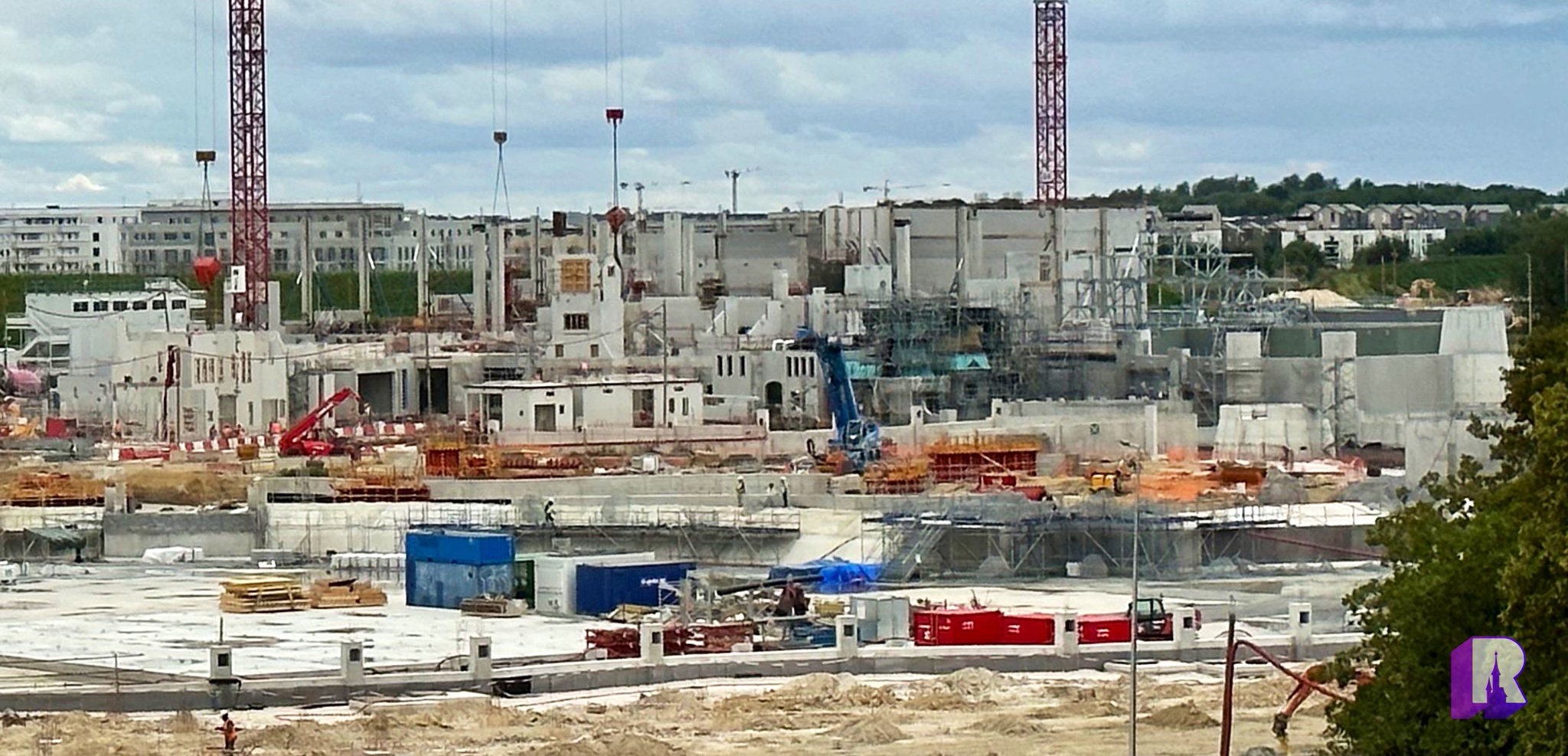 We start this week with an update on the Walt Disney Studios Park expansion. The lake is really coming together with more rockwork and brick work. At the Frozen themed land roofs keep popping up and we can recognize more shapes, like Arendelle Castle!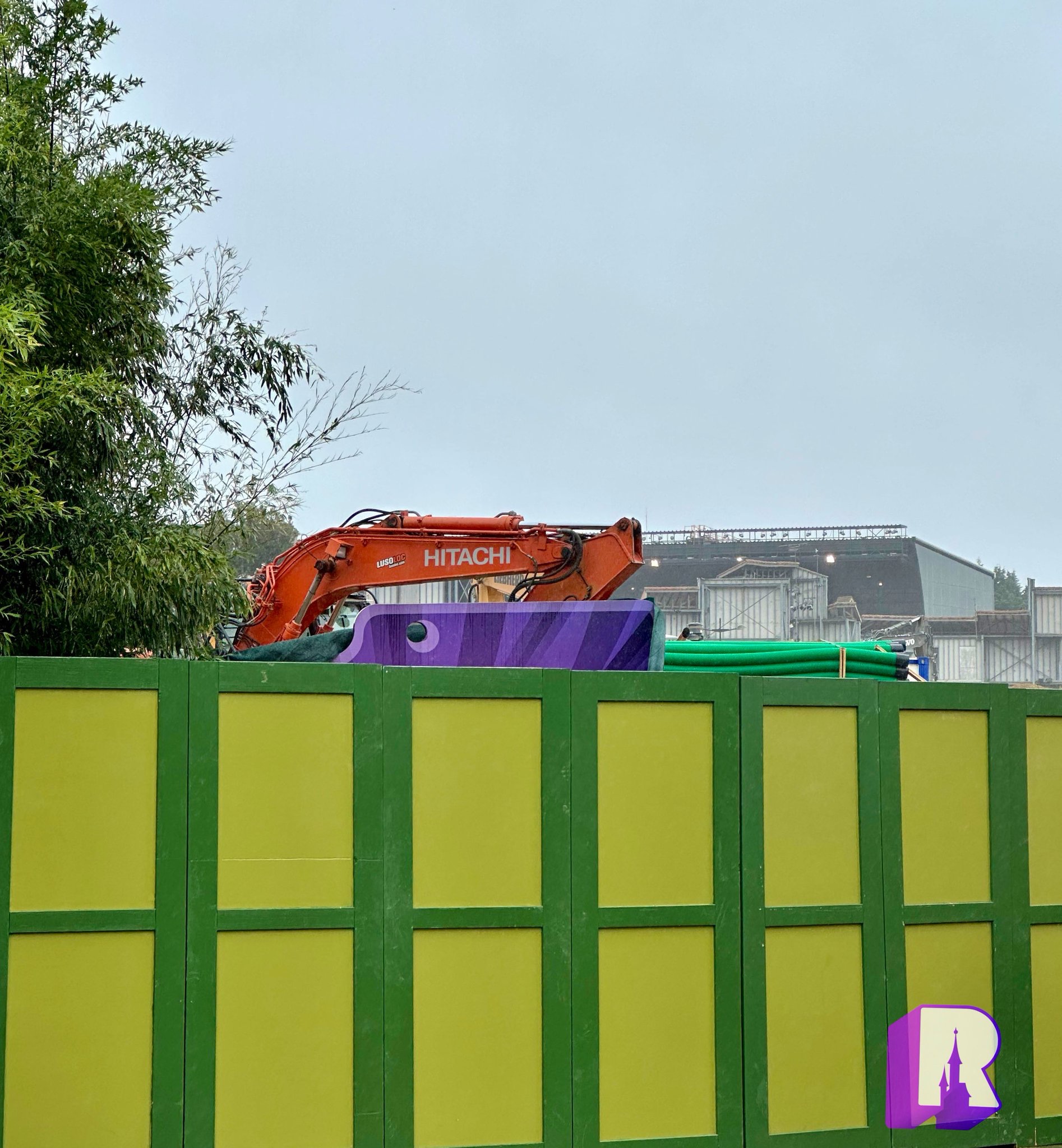 In Toy Story Playland, walls have moved forward to allow for the construction behind. And in the background, lights are back on at the Moteurs Action arena which will host the upcoming Alice in Wonderland show next spring.
Heading into Disney Village, progress continues at Brasserie Rosalie, set to open this December.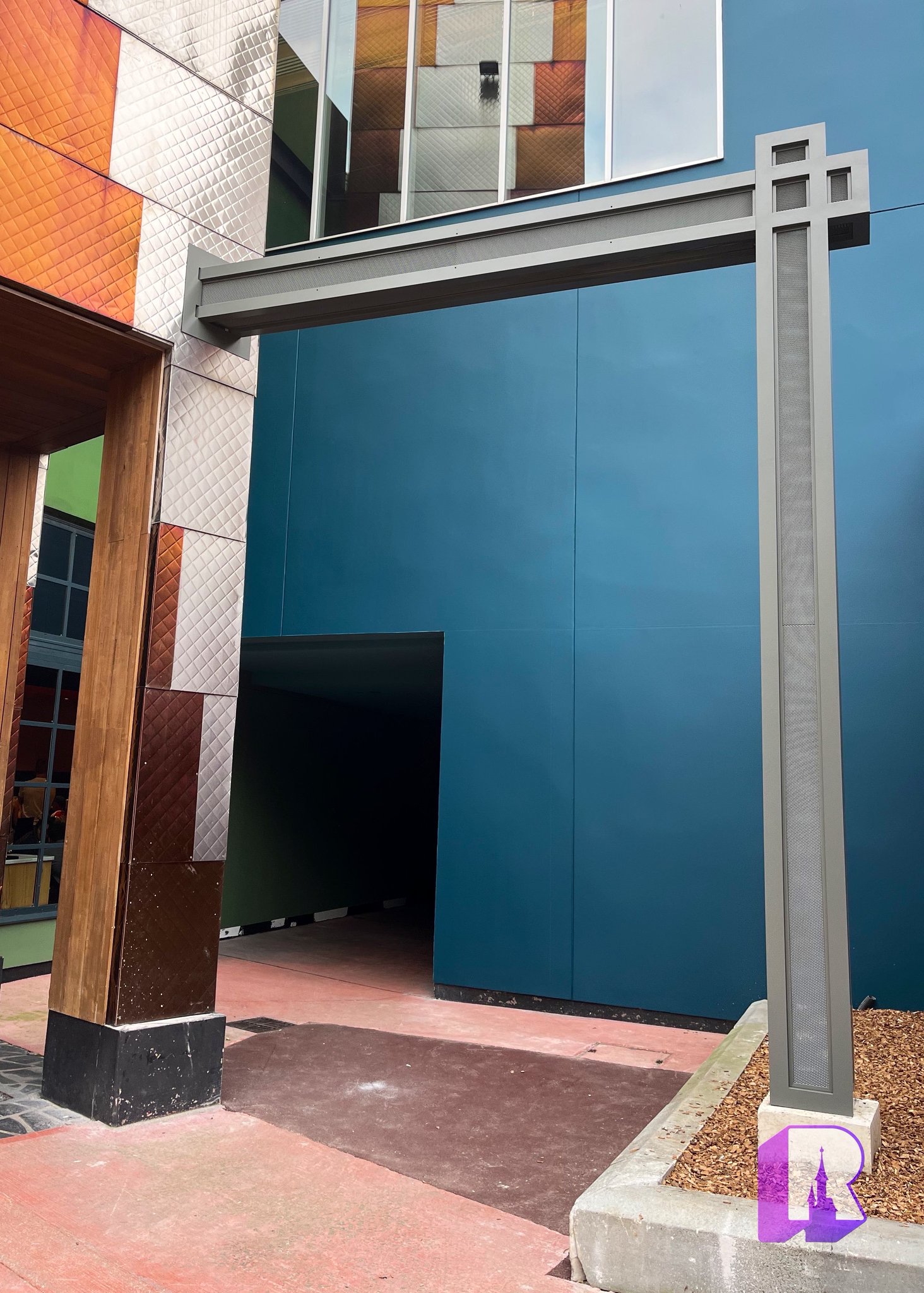 And this interesting looking structure popped up in the middle of Disney Village.
Well that's our round up of all the news and everything new at Disneyland Paris this eeek! As always thank you for reading and sharing and I will see you again next time!