Welcome back to the Disneyland Paris weekly report! You'll have noticed I took a week off for some holidays so this is a double edition. We also took the opportunity to launch a fresh look for our articles – hope you like it! Now, let's get to the news:
Disney D-Light 2.0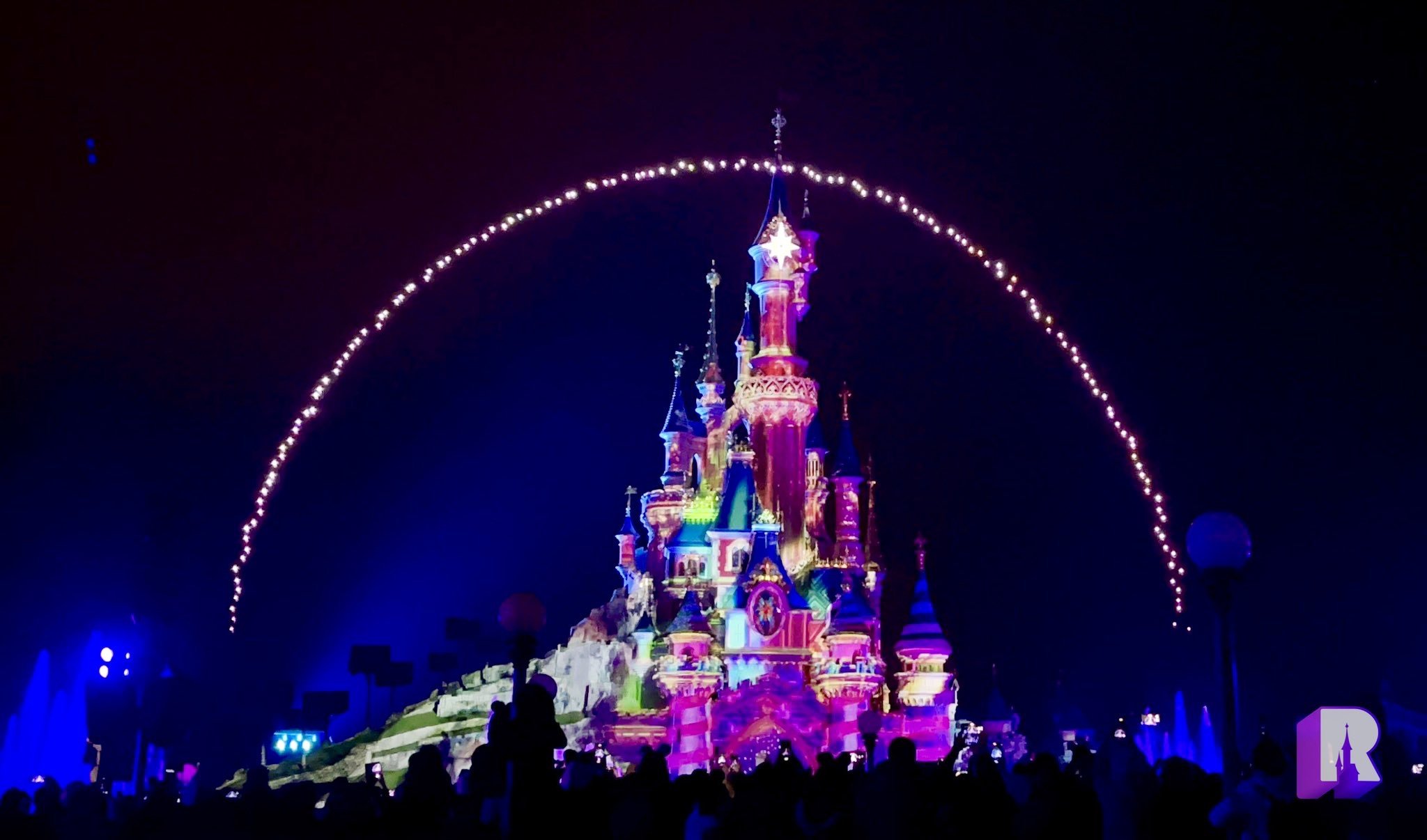 Just a few weeks after the launch of the celebrations, acclaimed pre/post show Disney D-Light already got reworked. The main issue seemed to be that Guests were leaving after Disney illuminations, and missing regularly the most "wow" part of the production: the ballet of drones.
Both segments are now presented together before Disney Illuminations (nothing after) with a brand new "transition" reminiscent of the classic Walt Disney opening – a real hit! This was the one effect we were missing and they've done it! Above is our full video of the updated show. On top of being a longer, more cohesive production (less awkward breaks and silences), this also allows Guests who are so over dusty old Illuminations to leave early.
Disneyland Hotel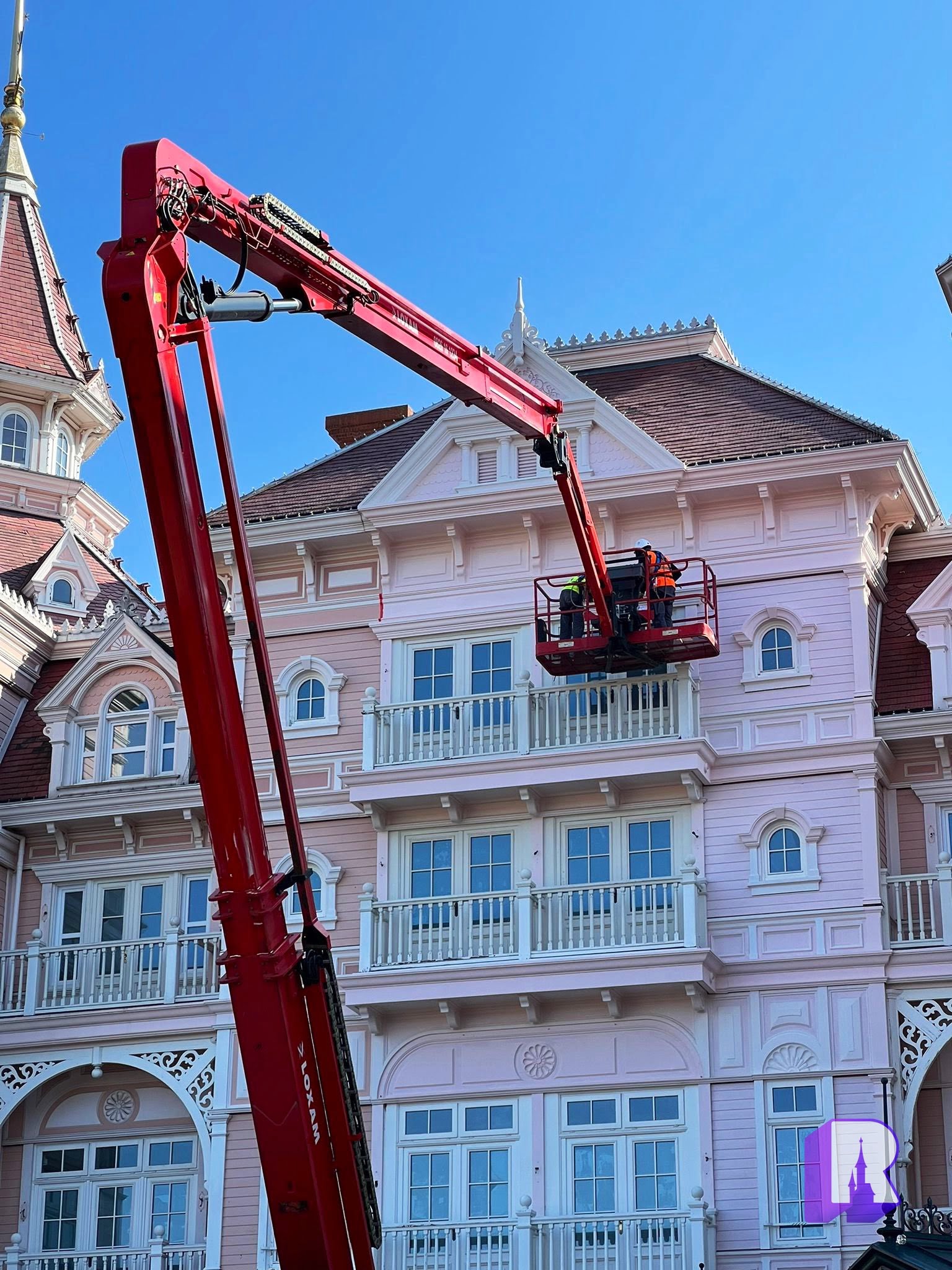 There is so much going on all around the Disneyland Hotel building, as this refurbishment is turning out to be a lot more substantial than expected. The teams are working on paint, roofs, balconies, lighting, plumbing, and of course all the inside refurbishments.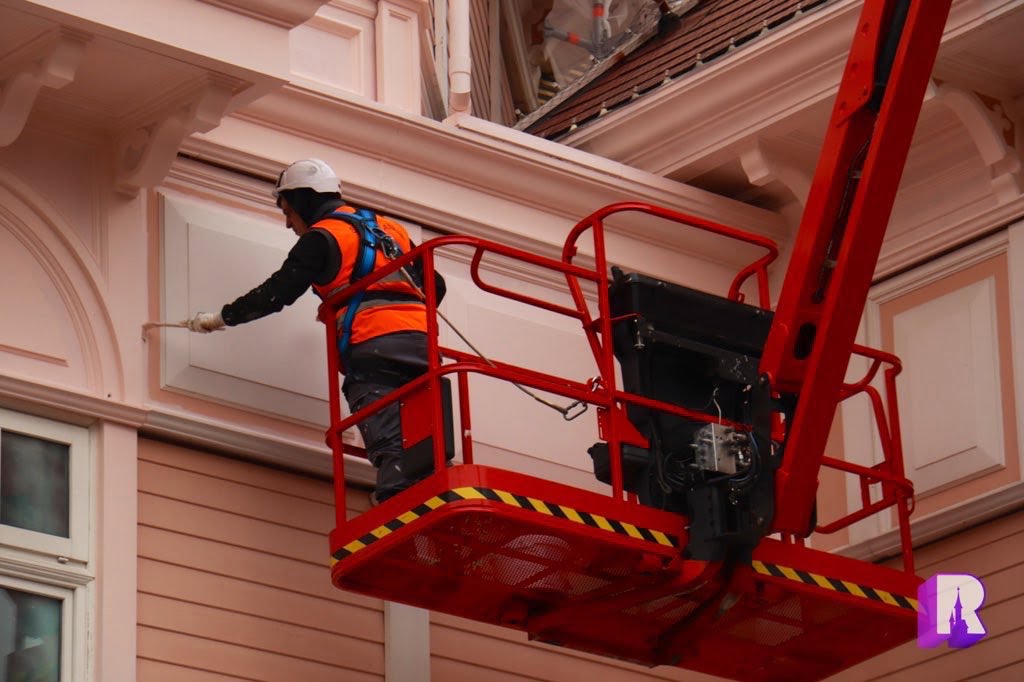 Interestingly, some of the seldom used Fantasia Gardens side balconies are being repurposed as hallways, in the case above between the makeover boutique and the main shop.
No formal date has been announced for a reopening but it will not be this year.
Avengers Campus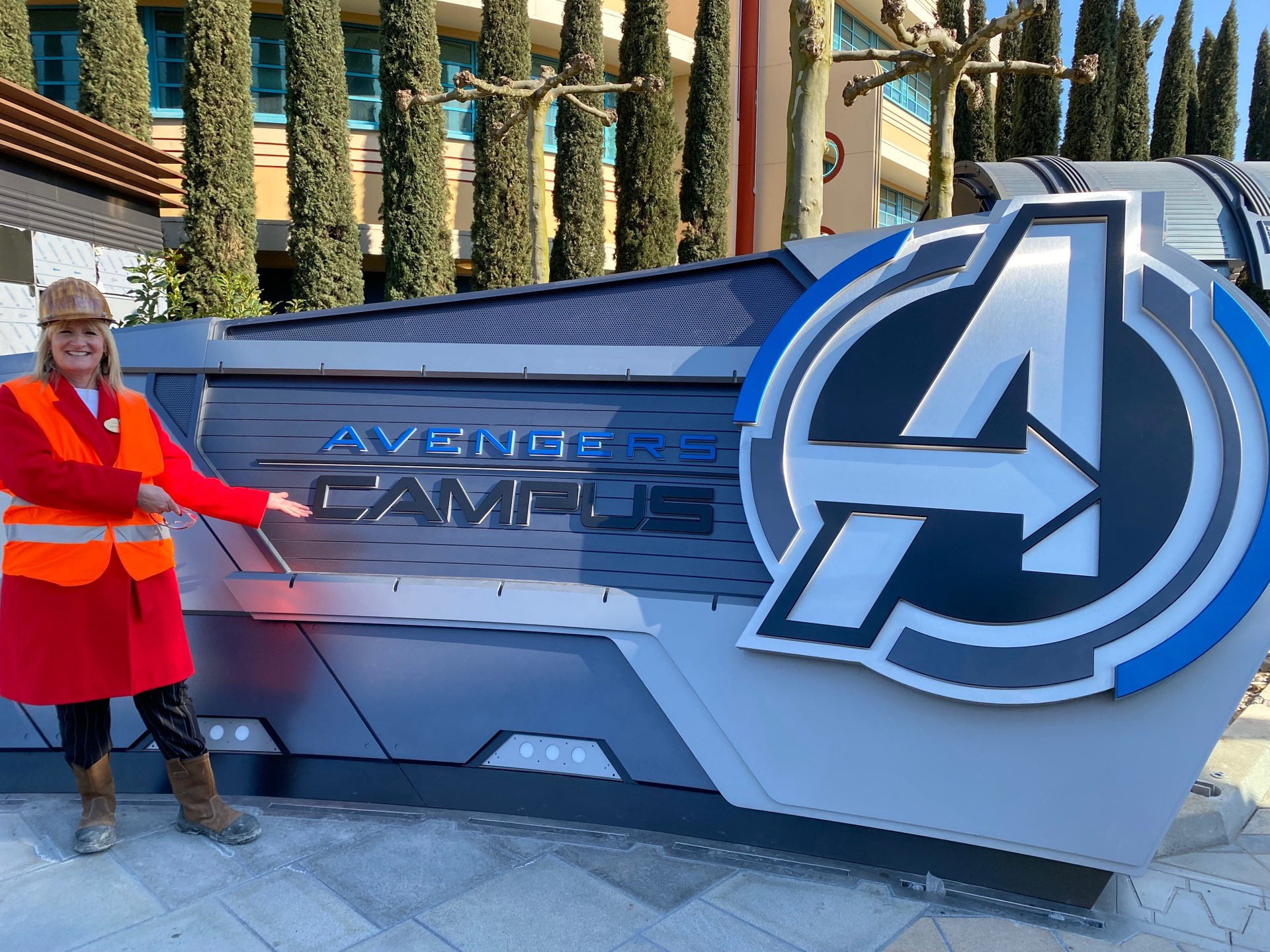 The big news was this photo of Resort President Natacha Rafalski with the freshly installed entrance sign for Avengers Campus! (It's since been covered up so no need to climb the walls)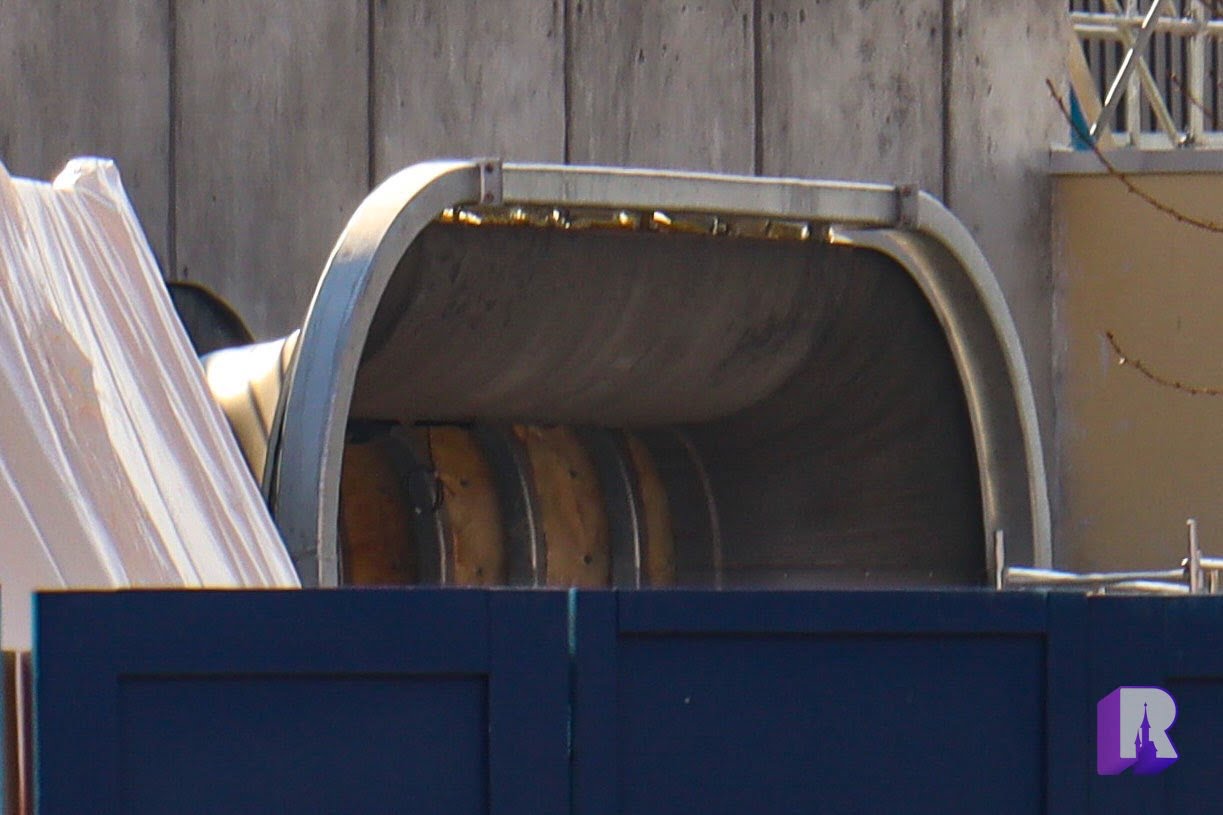 Down the road inside the land it's all hands on deck to make magic happen in the next few months. While a lot of progress has been made, the land still appears very raw and the Summer opening looks very tight. You'll notice some progress on the PYM Lab entrance (arguably the coolest feature of that entire space), more tests on the Avengers Coaster lighting, and mysterious works on that show building.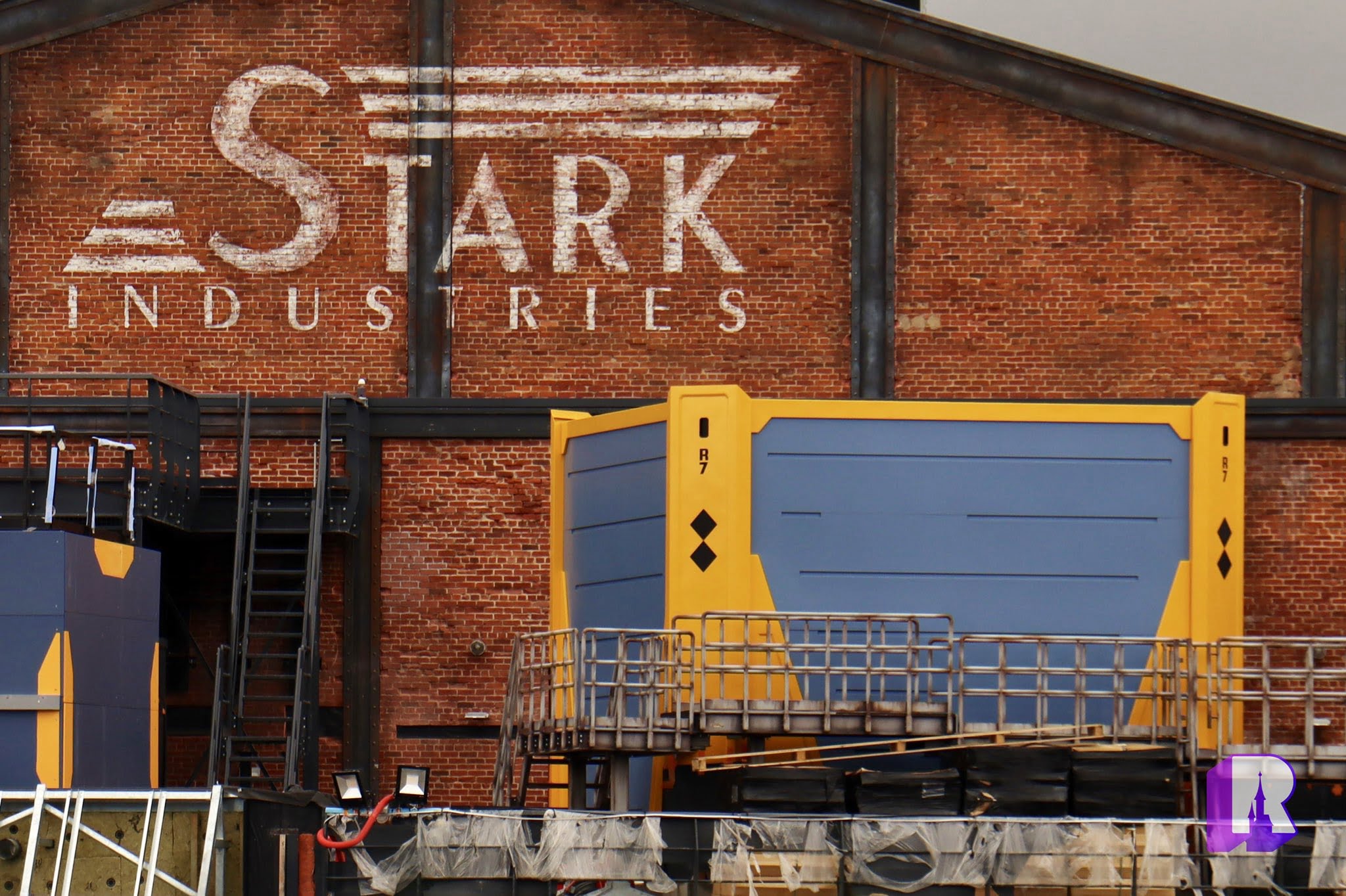 At the Spider-Man building, theming has been added to the potential Stuntronic infrastructure and brickwork on the back of the quick service location is being "assembled".
Disney Hotels Characters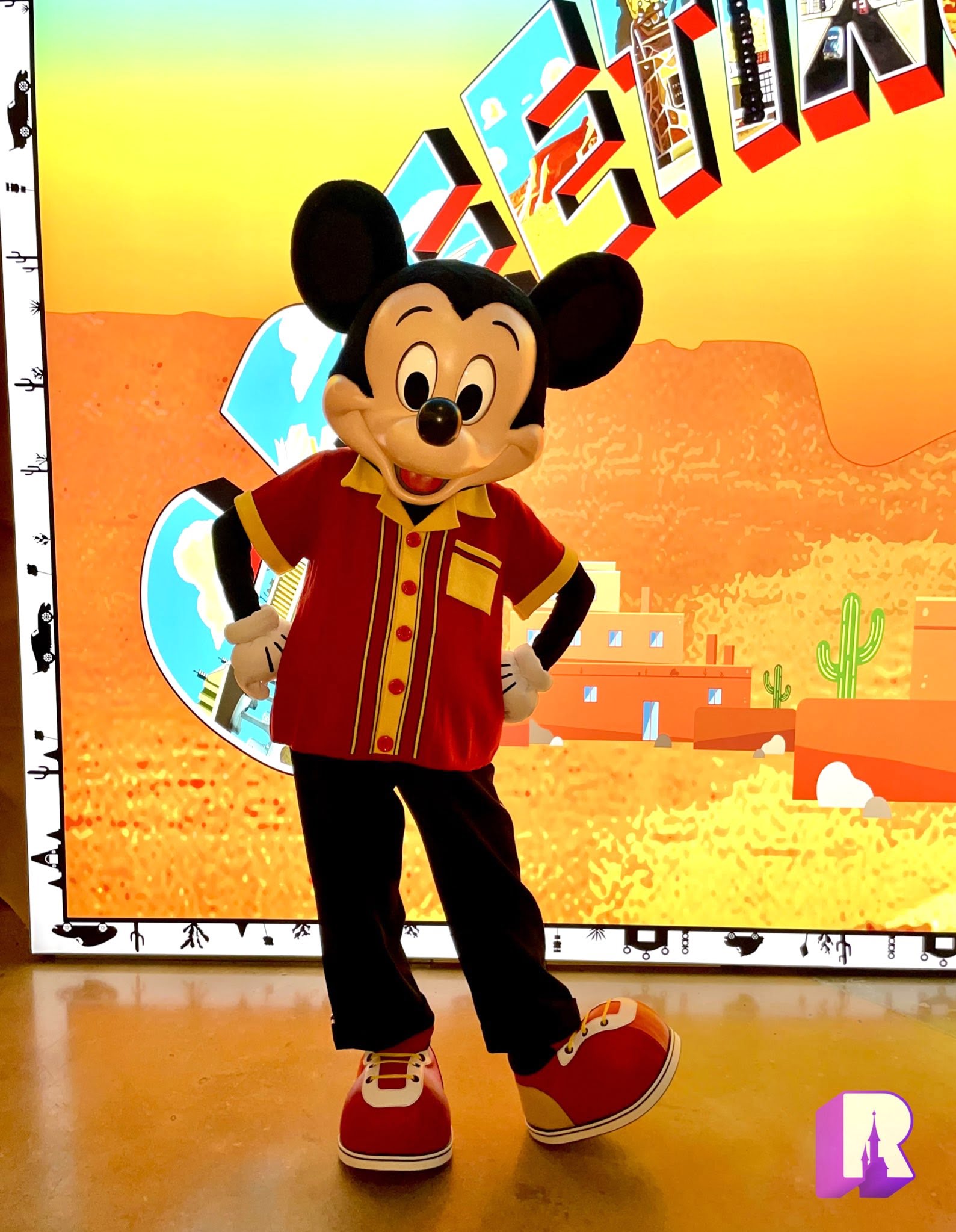 New "Route 66" and Cars inspired character outfits have debuted at Disney's Hotel Santa Fe! Hotel Guests can now meet Mickey, Minnie, Goofy and Pluto.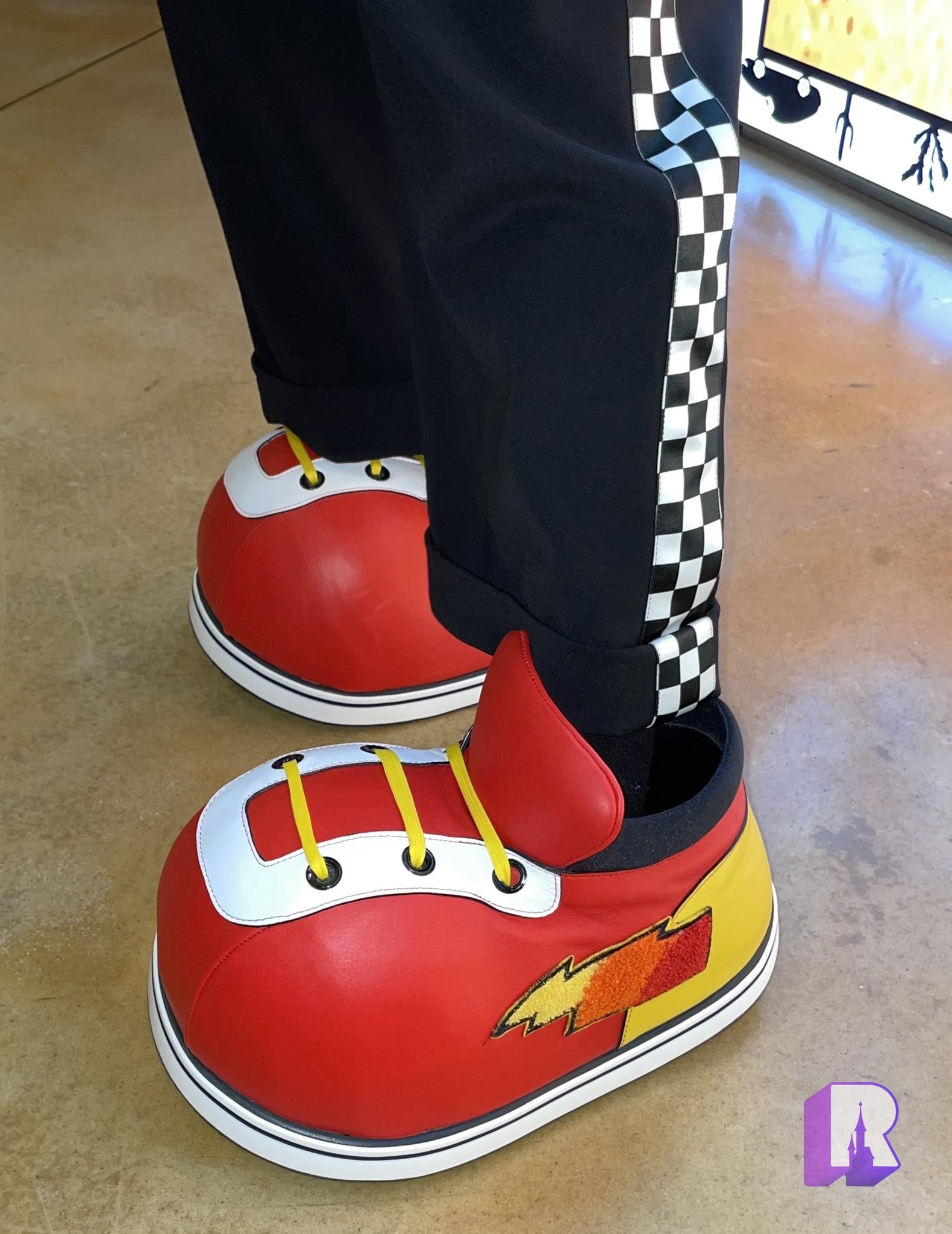 Some of the details are really cool like Minnie's glasses, Pluto's collar and Mickey's sneakers. It's nice to see this new feature that will hopefully raise the bar in terms of added value for Disney Hotels which are, apart from their locations and theming, largely below standard most hotel chains at each level in terms of comfort and quality.
Maintenance and Refurbishments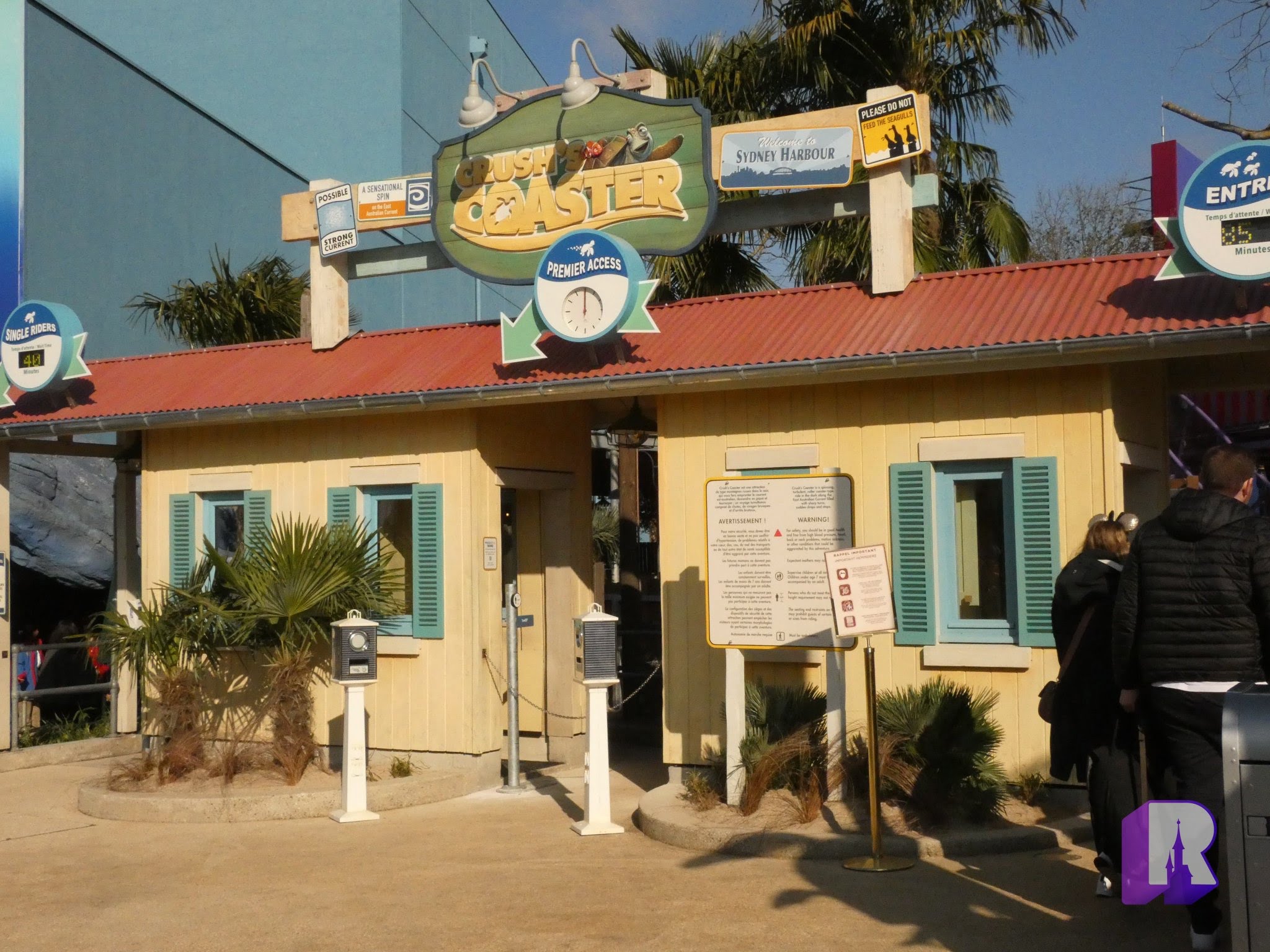 Disney Premier Access has opened at Crush's Coaster, with a reworked entrance to allow for the new access. Some critics have said that Fastpass was always "pas possible" at this Attraction but now that it's not a free service it's happening, and they're right I think. In any case it is what it is and considering the wait times it's probably one of the best upcharge investment per minute that you can make on most days in the entire Resort.
Tickets launched at €13, with (if you compare to the same "tier" of attractions) the possibility of going up to €18 on busy days.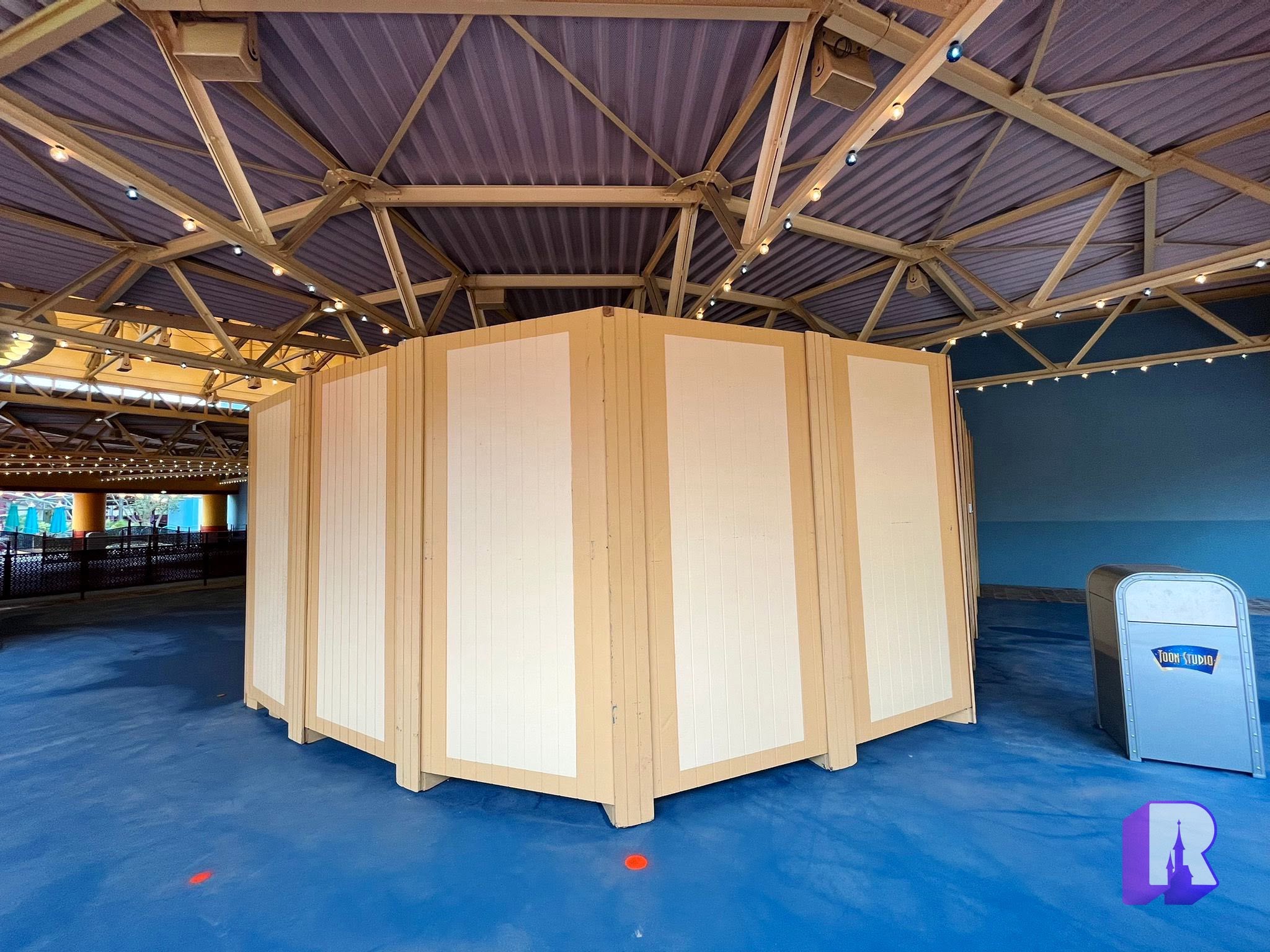 Nearby at Animagique Theater, works are ongoing to create new queues for another upcharge service : Secure Your Seat. Really hoping all these show up charges bringing extra revenue will mean more shows all year long on every single stage.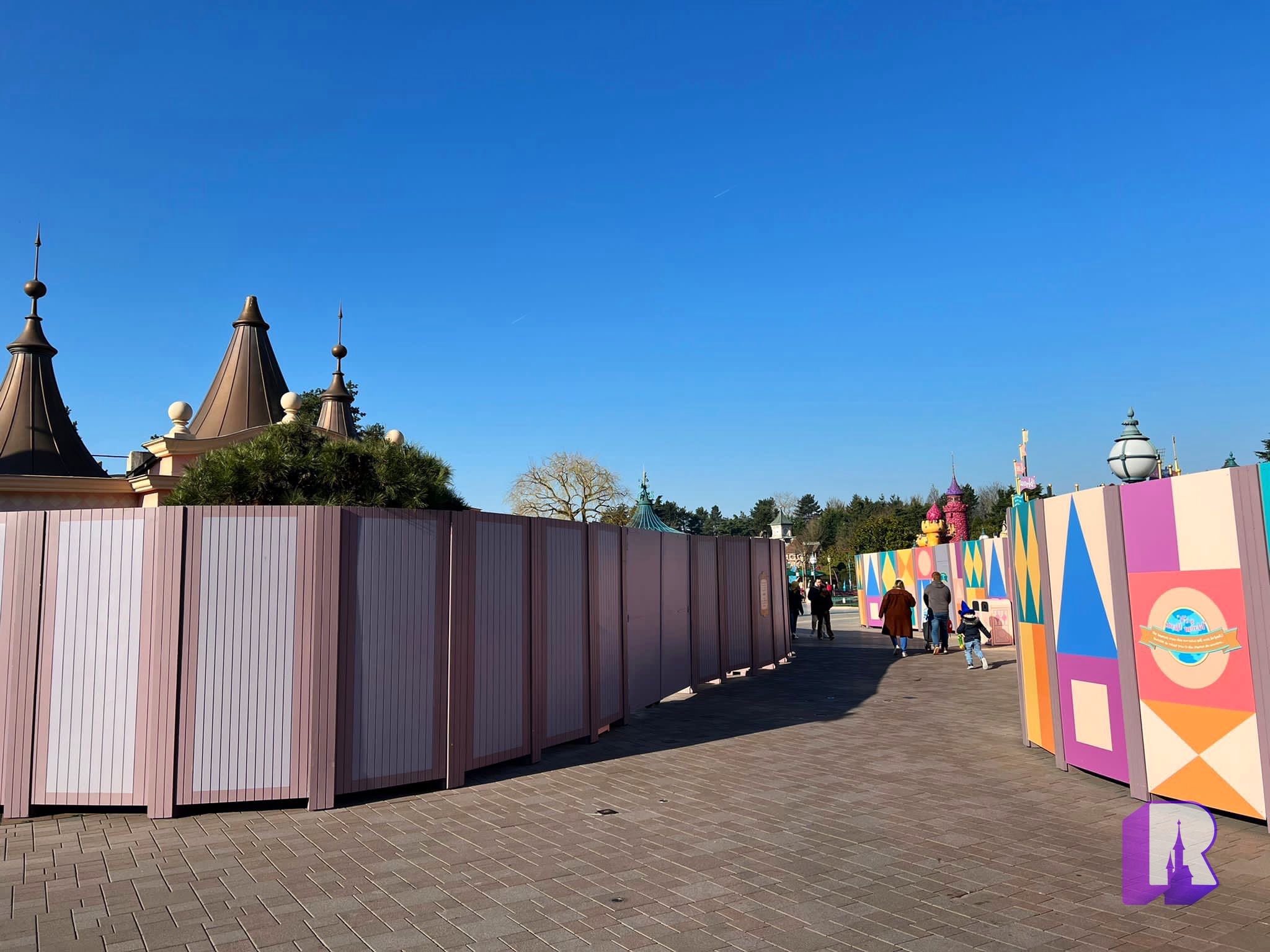 Heading over to Disneyland Park, refurbishment has started at Fantasia Gelati, which creates a big tunnel with "it's a small world" also closed across the way.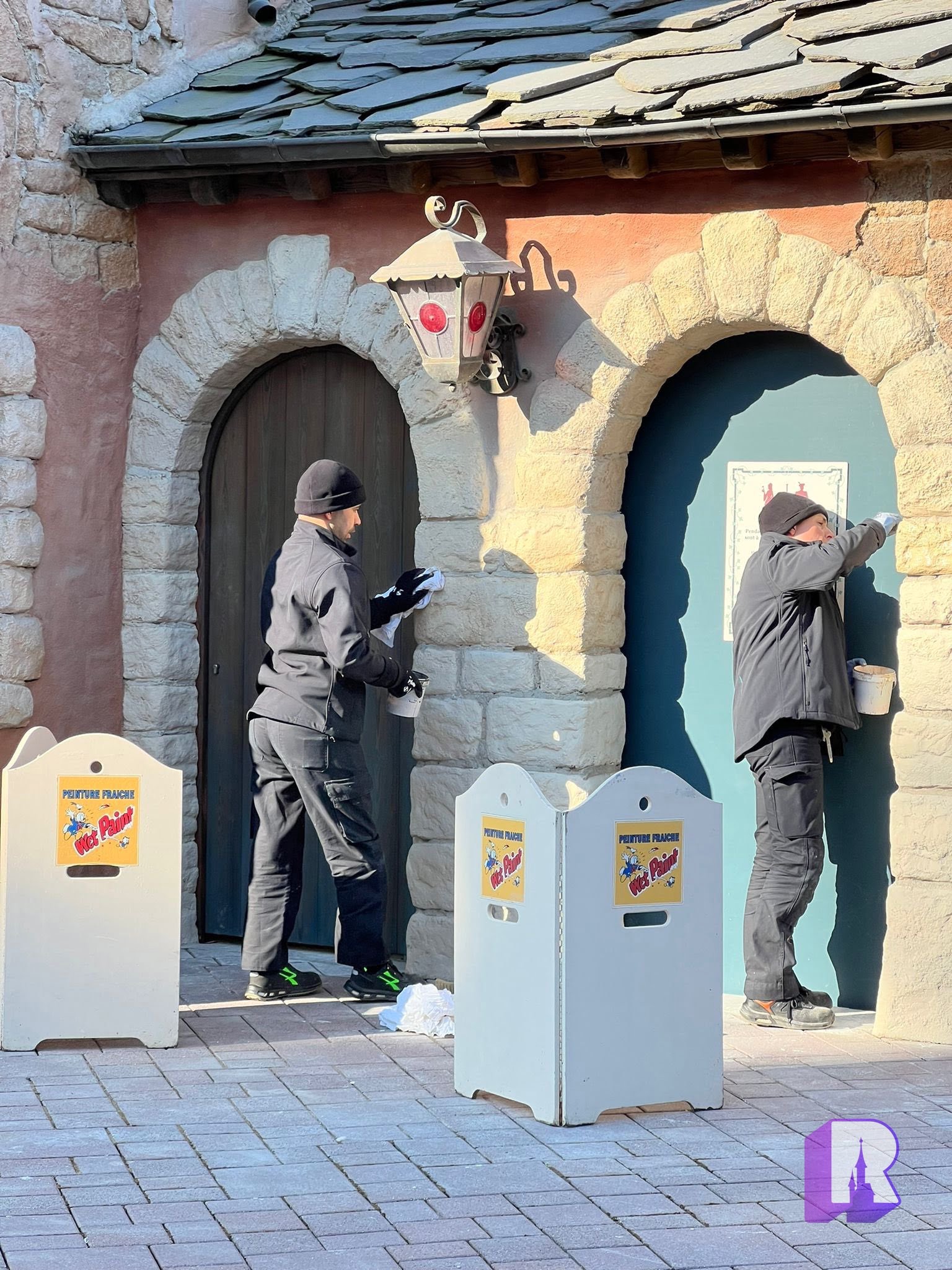 Nearby, the Bella Notte toilets are still not reopened but it shouldn't be too long now.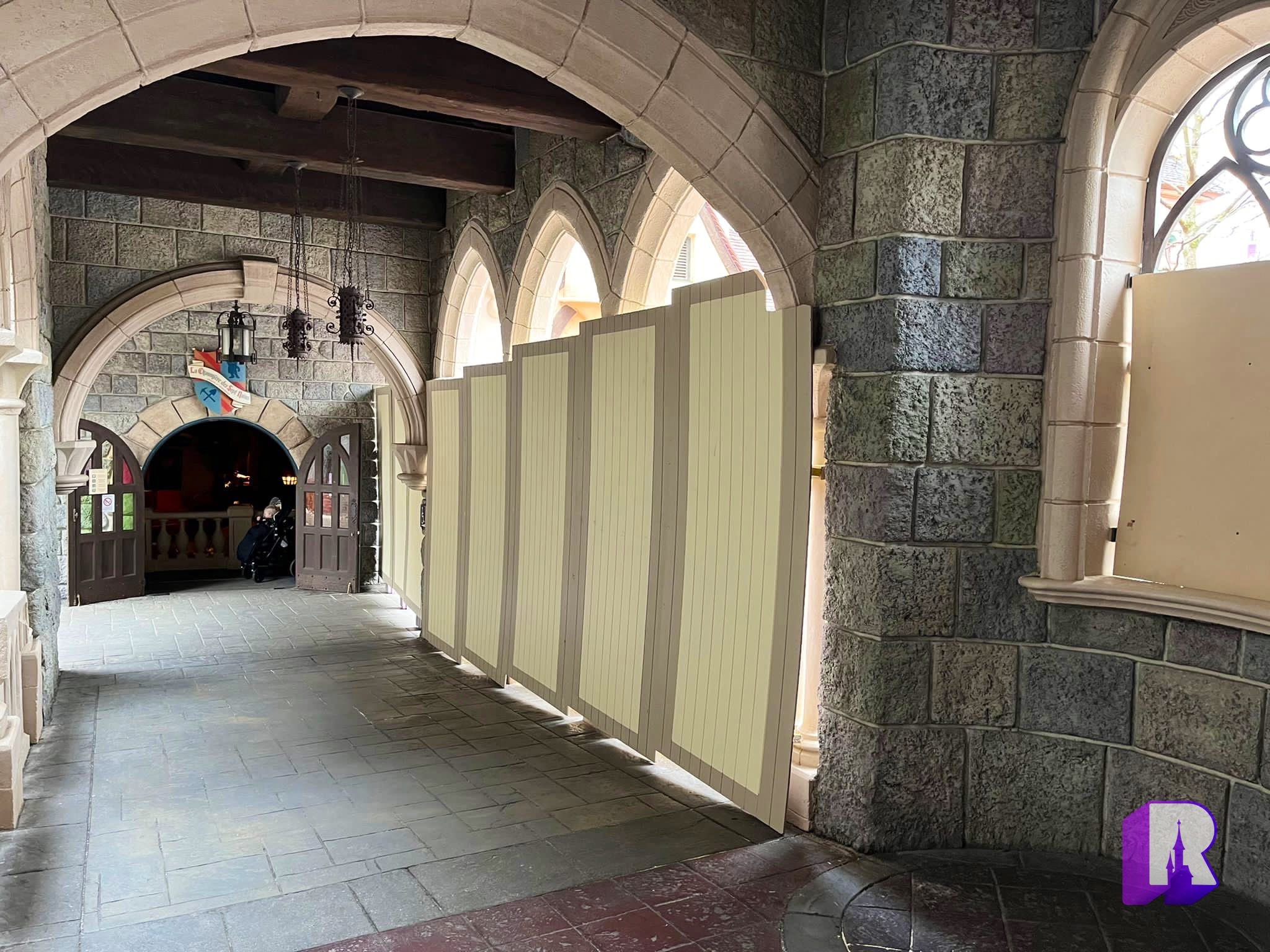 Staying in Fantasyland where walls have returned to Castle Courtyard as part of the resurfacing project in Castle Courtyard.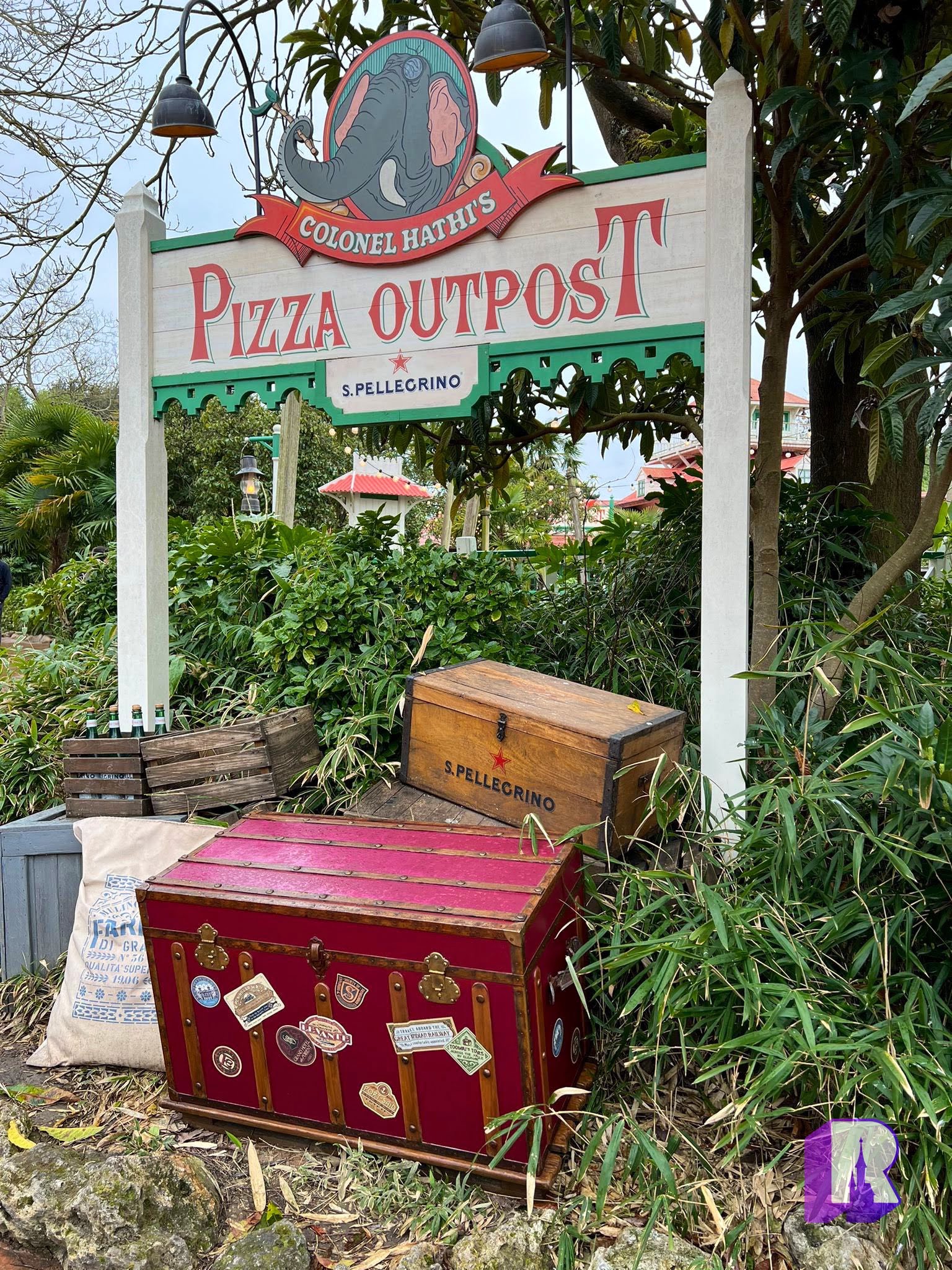 In Adventureland, the red chest has returned with the stickers that had been stolen. Hopefully they found a way to make them stick.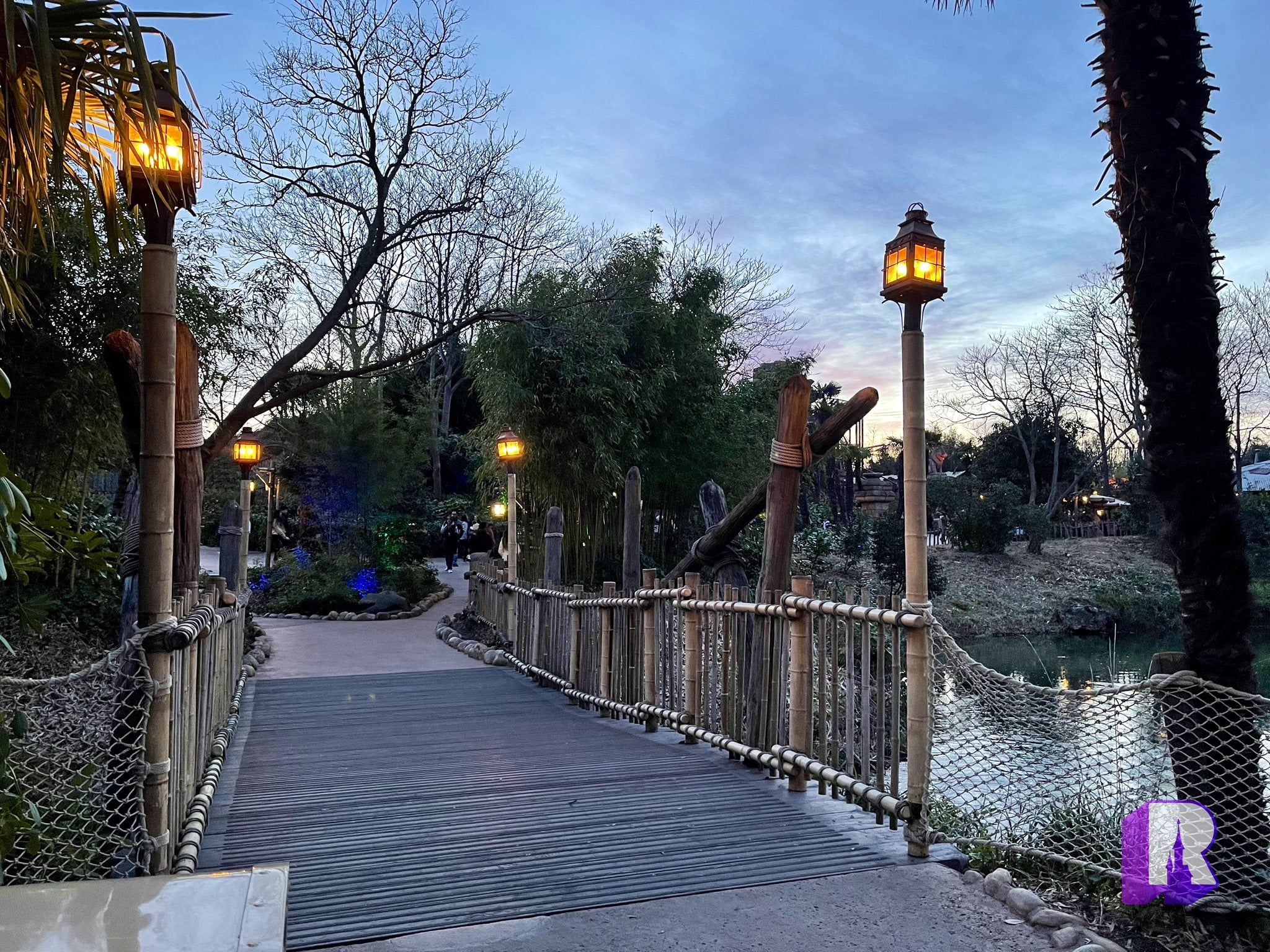 We also have a bridge update- the one towards Indiana Jonas has reopened, and works have now moved to the left of La Cabane des Robinsons.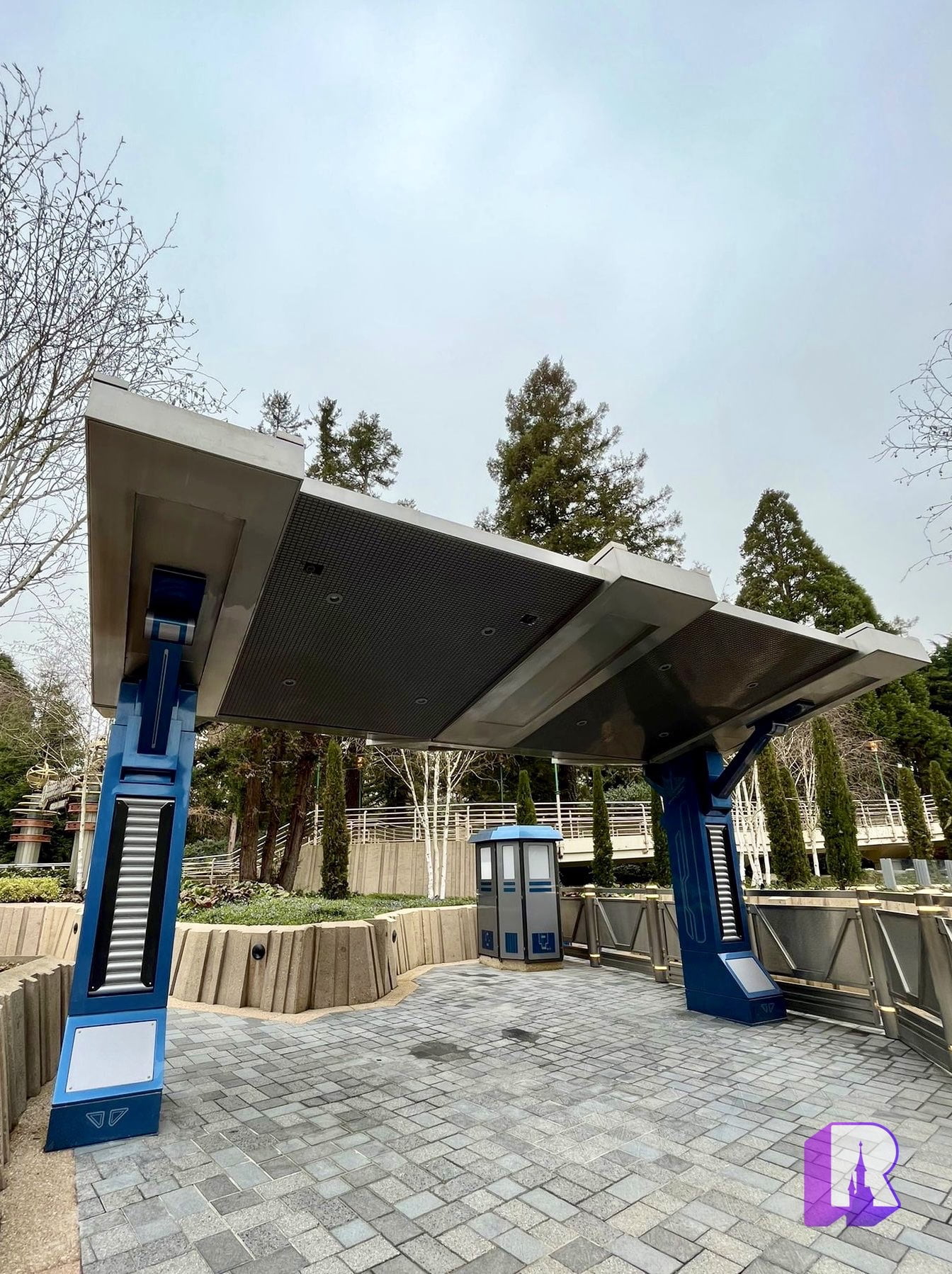 In Discoveryland we finally said goodbye to the last remaining Fastpass machines at Star Tours.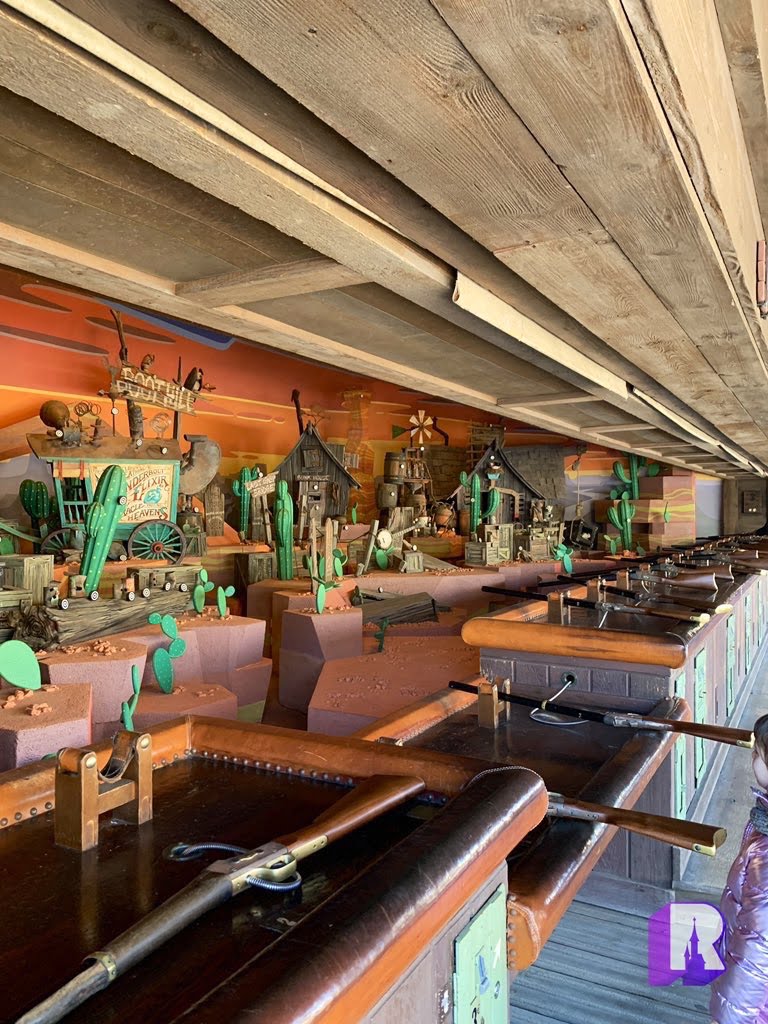 And in Frontierland we welcomed back the Shooting Gallery which reopened for the first time since the pandemic began. Plays are €3.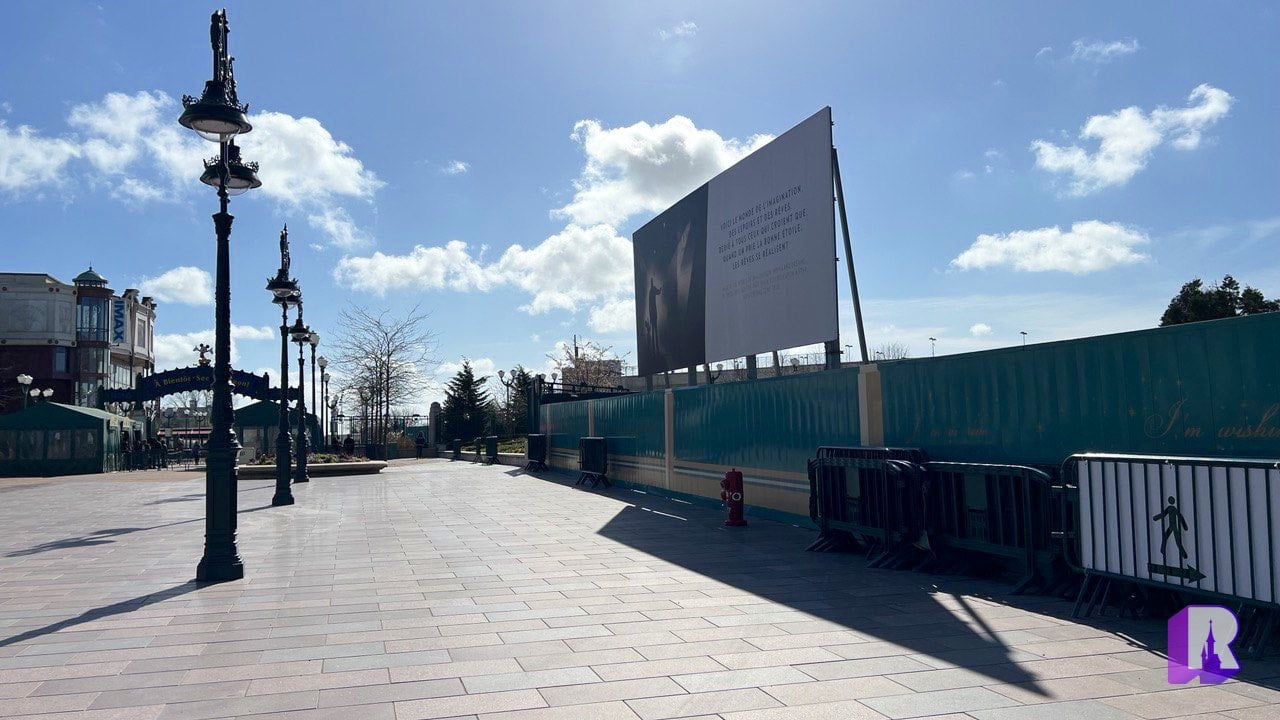 Out in the Resort Hub, things are looking a lot cleaner with the packing up of all the barriers that were needed to police the application of the Vaccine Pass. The Resort is now enforcing the pass since March 14, in light of government regulations.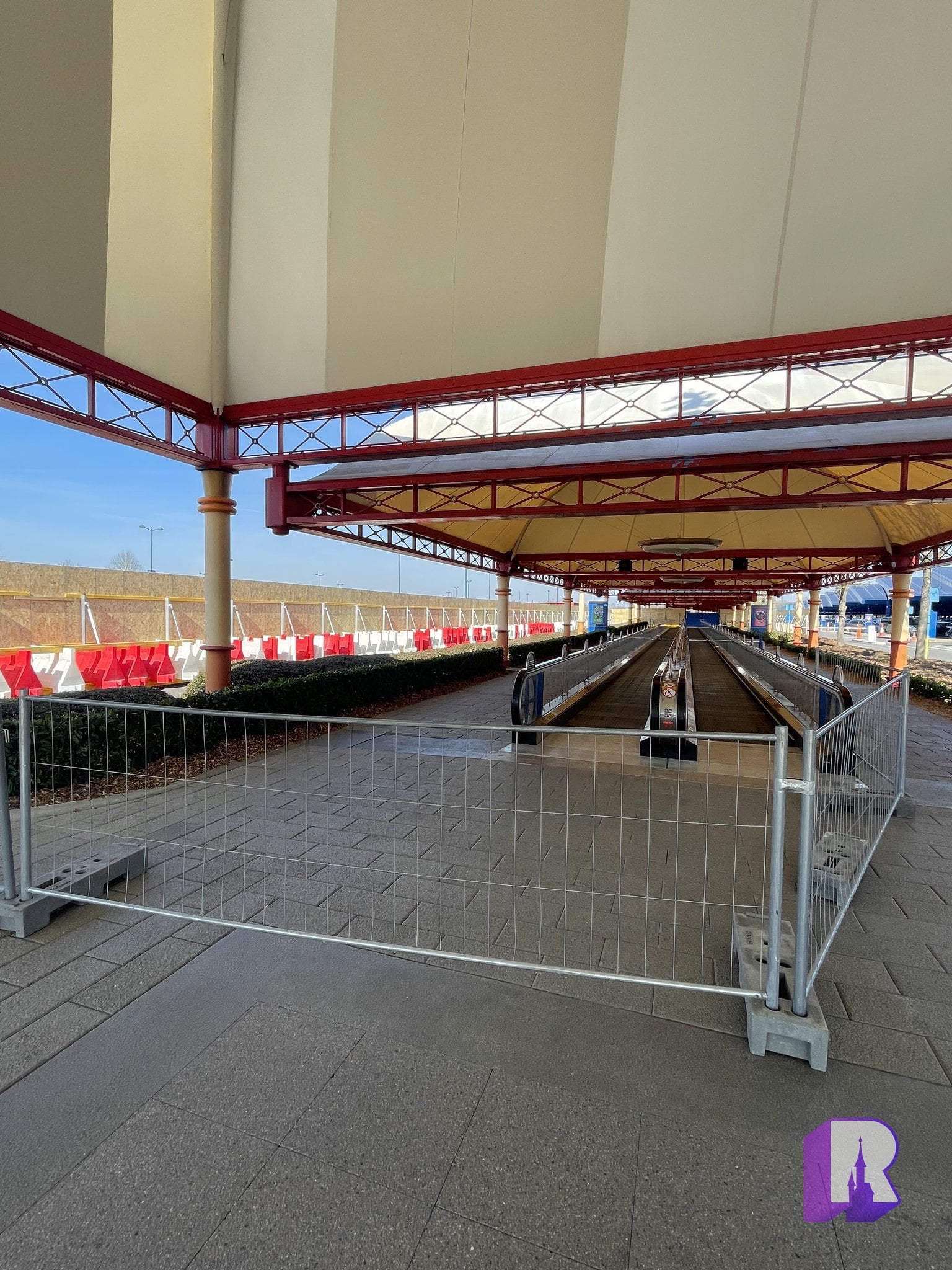 On Guest Parking, works are ongoing on the tente and potentially the moving walkways, causing a bit of a mess with pedestrians on the roads.
Anniversary Merchandise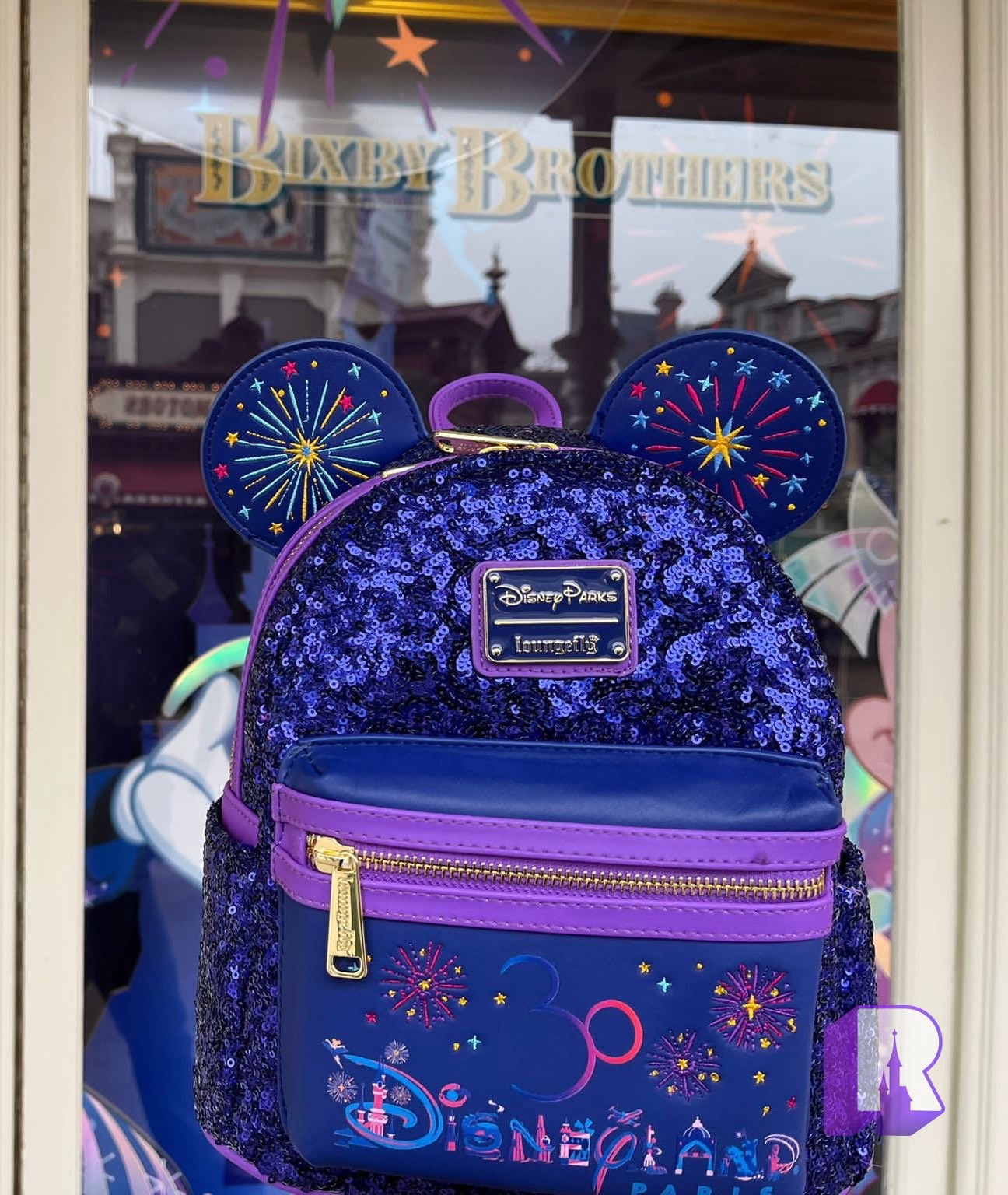 Anniversary merchandise continues to arrive (note that because of shipping, stocks and also marketing techniques reasons not everything has been unveiled yet and the main items will continue to get restocked throughout the celebrations). Most recently the Loungefly bag was released. It's now sold out but it will return in April so no need to buy it online from resellers.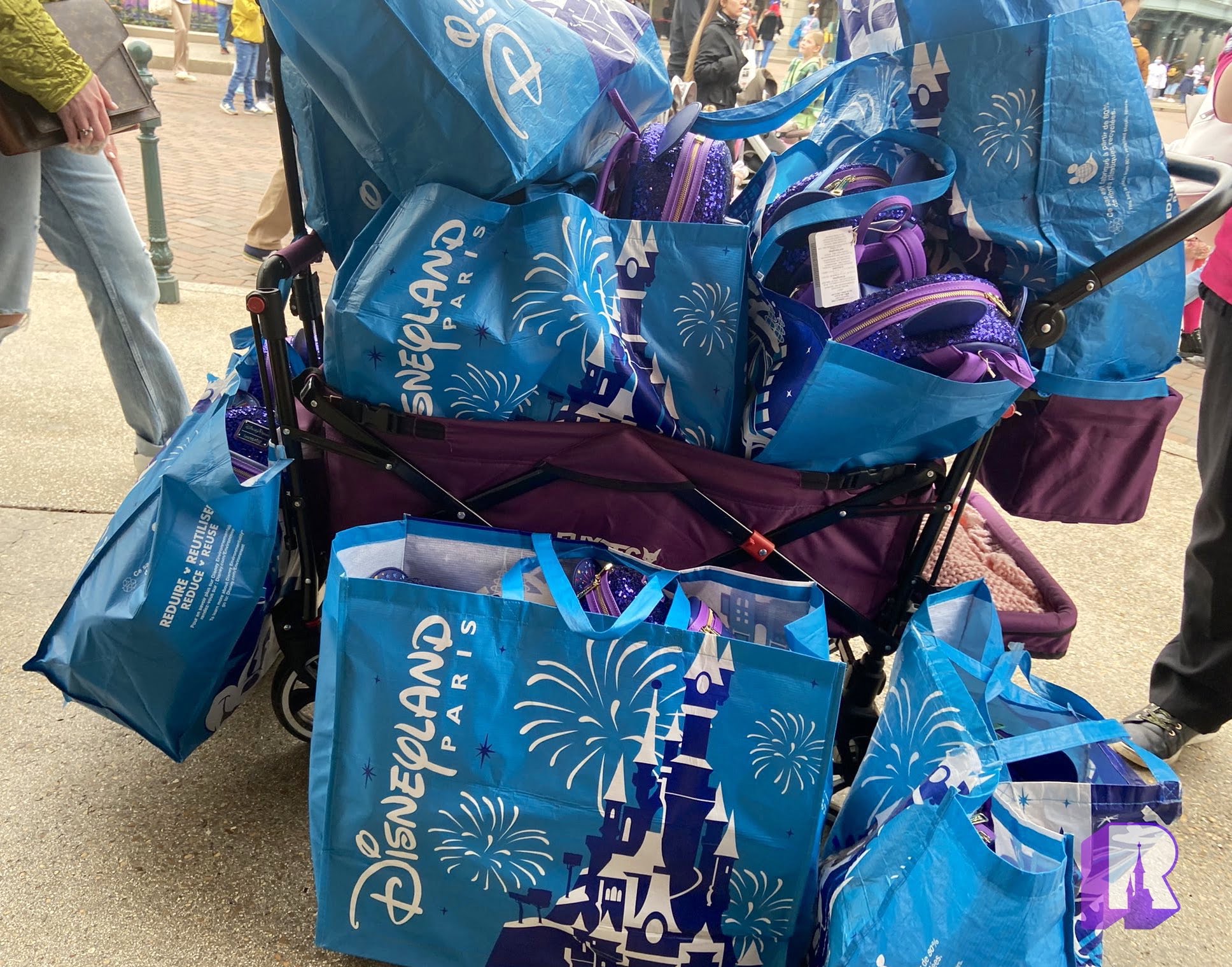 TALKING ABOUT, a lot of outrage on social media against people who come with massive carts and/or walk out with bags and bags (and bags. And bags) of… bags or other in demand items. While it's tough under French law for Disneyland Paris to police this behavior it doesn't make it acceptable. If you're doing this shame on you, and if you're tempted to buy from these resellers please don't. Yes everyone wants the latest coolest items and if you're visiting at a lucky time you'll hopefully get a chance to buy some, if not sadly you may have to wait until another visit to get something else. Also note that we do not post faces of the people doing this so if you've seen their faces it's not from us.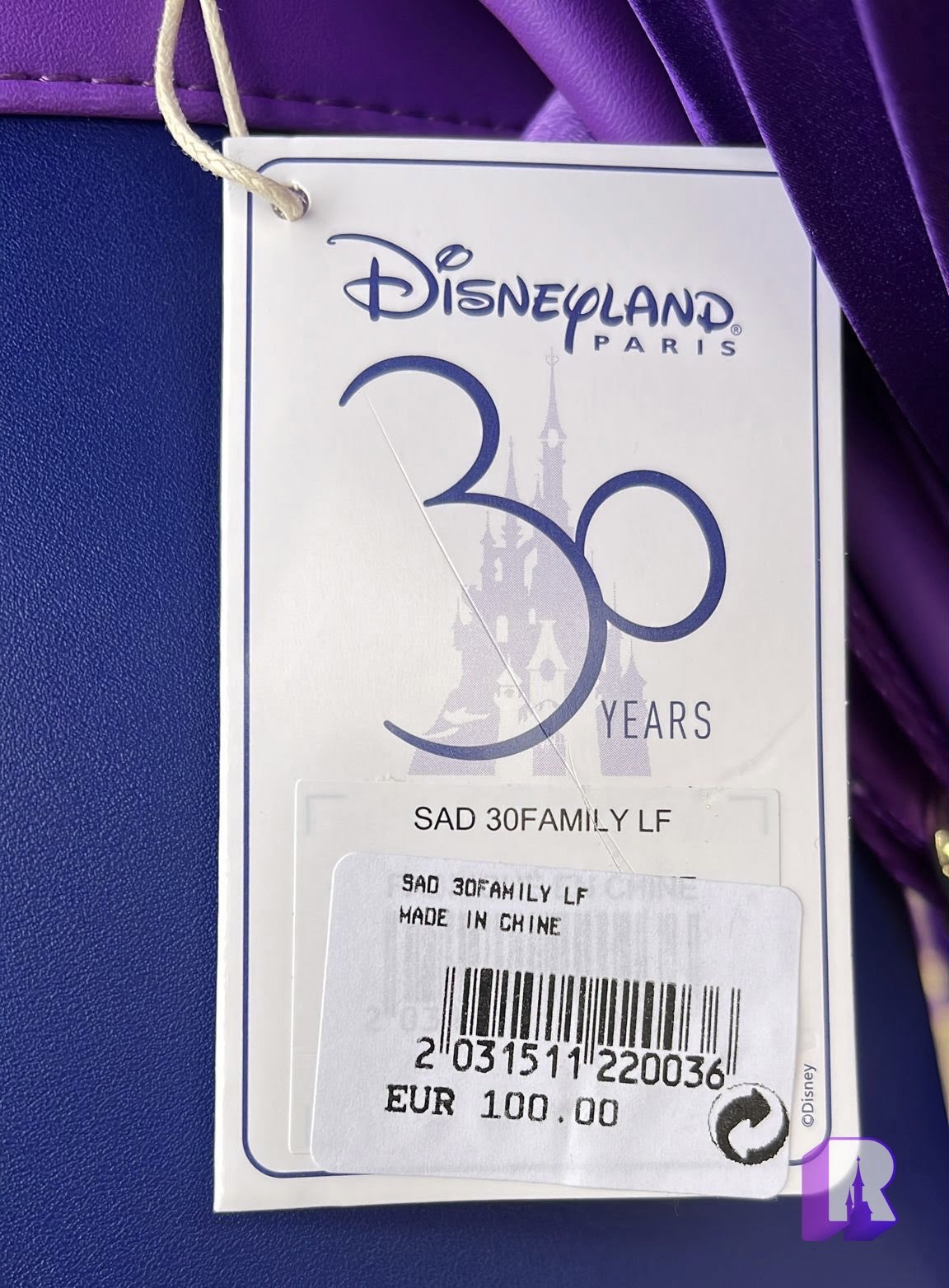 Another "fun" ongoing practice from the Resort directly is the increase in price of many of the anniversary items. It's barely hidden with an additional sticker which can be from a few euros more expensive than the original sticker price to even €20 in the case of the Loungefly bags. Sure they can dictate the prices as they wish but this is a bit tacky and fixed a feeling of enjnf a bit ripped off. Keep it classy!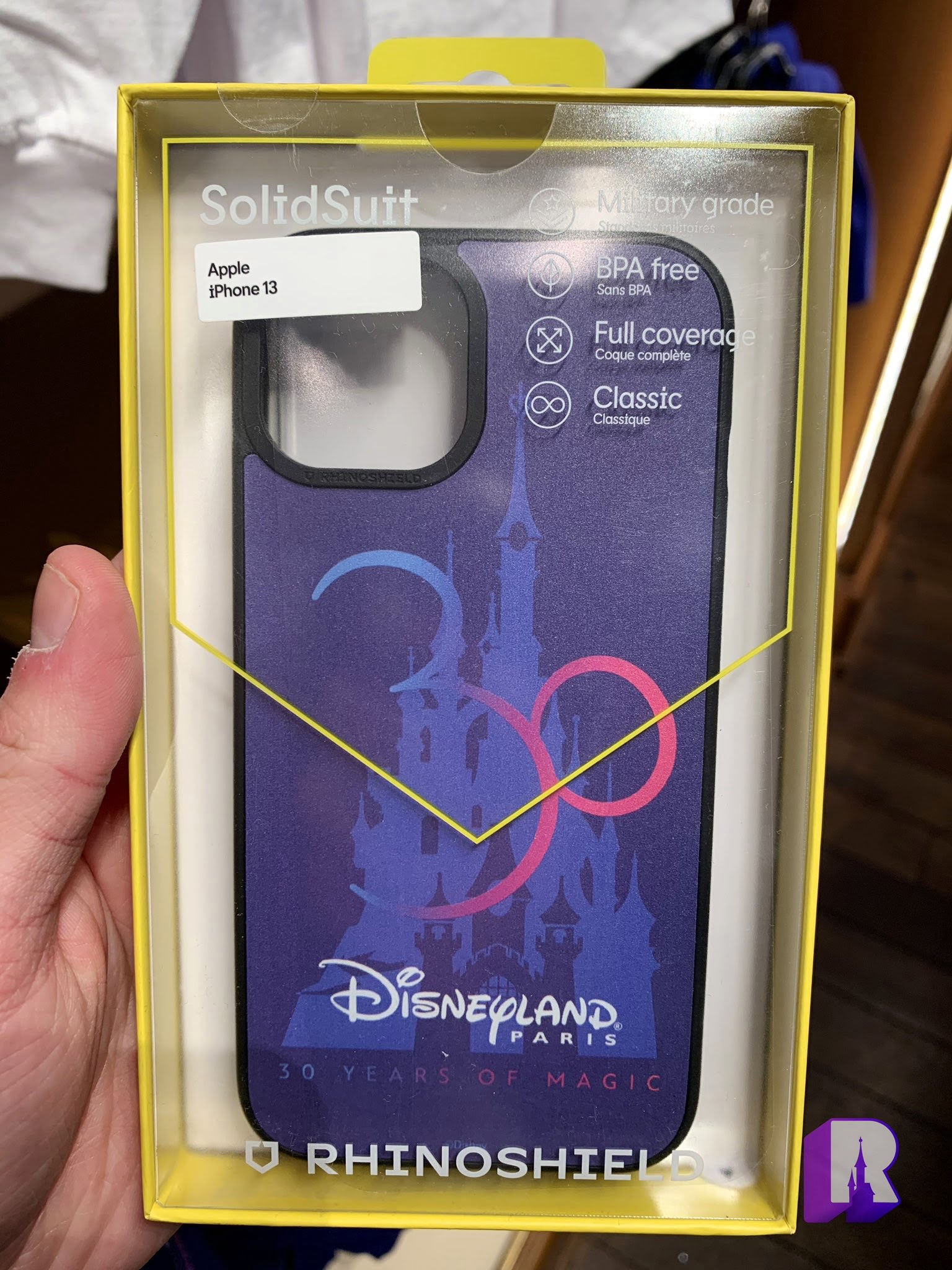 Other items that arrived recently include a second RhinoShield case, Chip and Dale ears, a lunch box , arts and craft kit, key chains and more.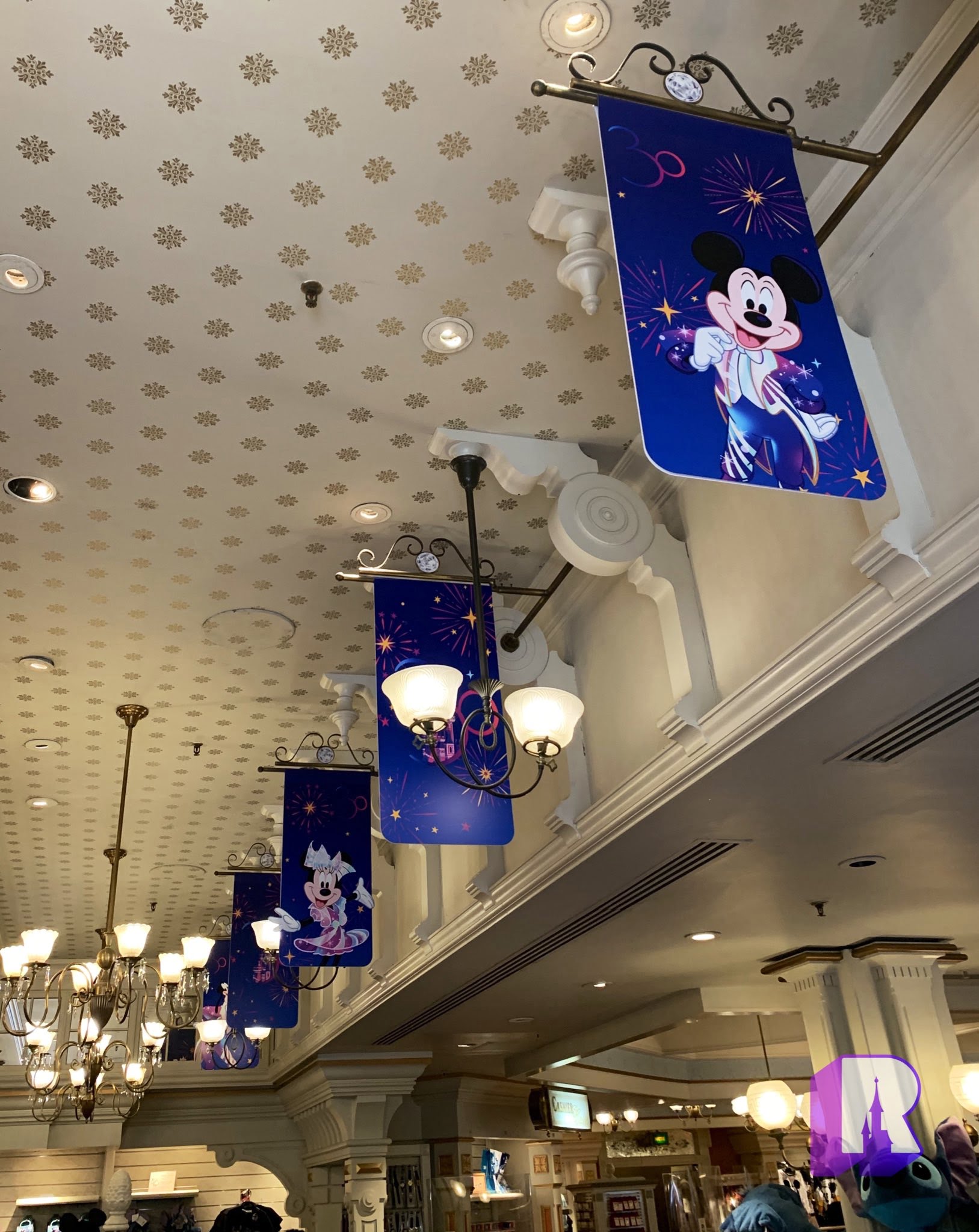 You can now also find some of the anniversary items at Emporium which helps with the queues.
This and That…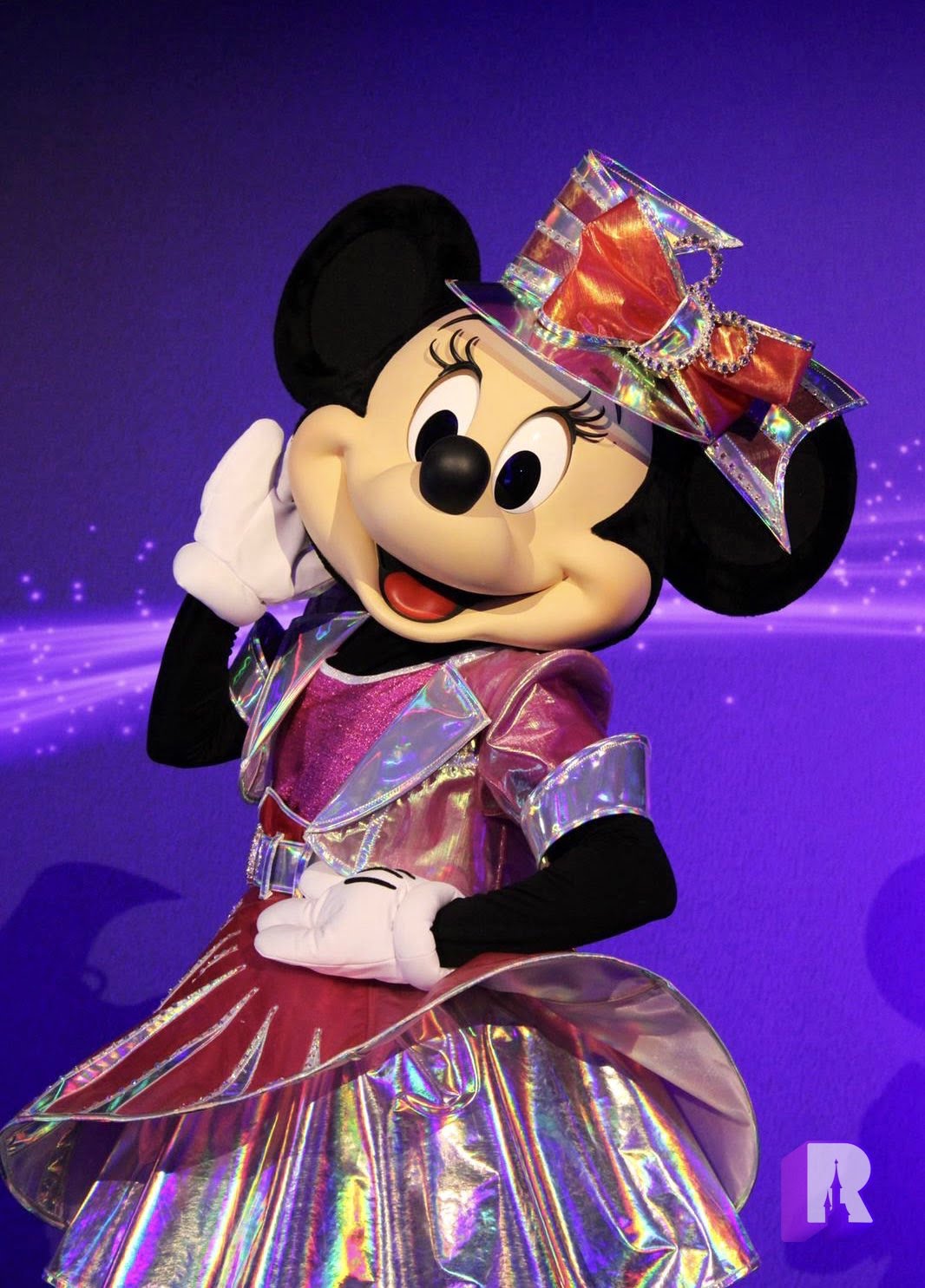 Cast Members got the chance to attend seminars hosted by Disney Parks International president Jill Estorino for International Women's Day with appearance by Minnie.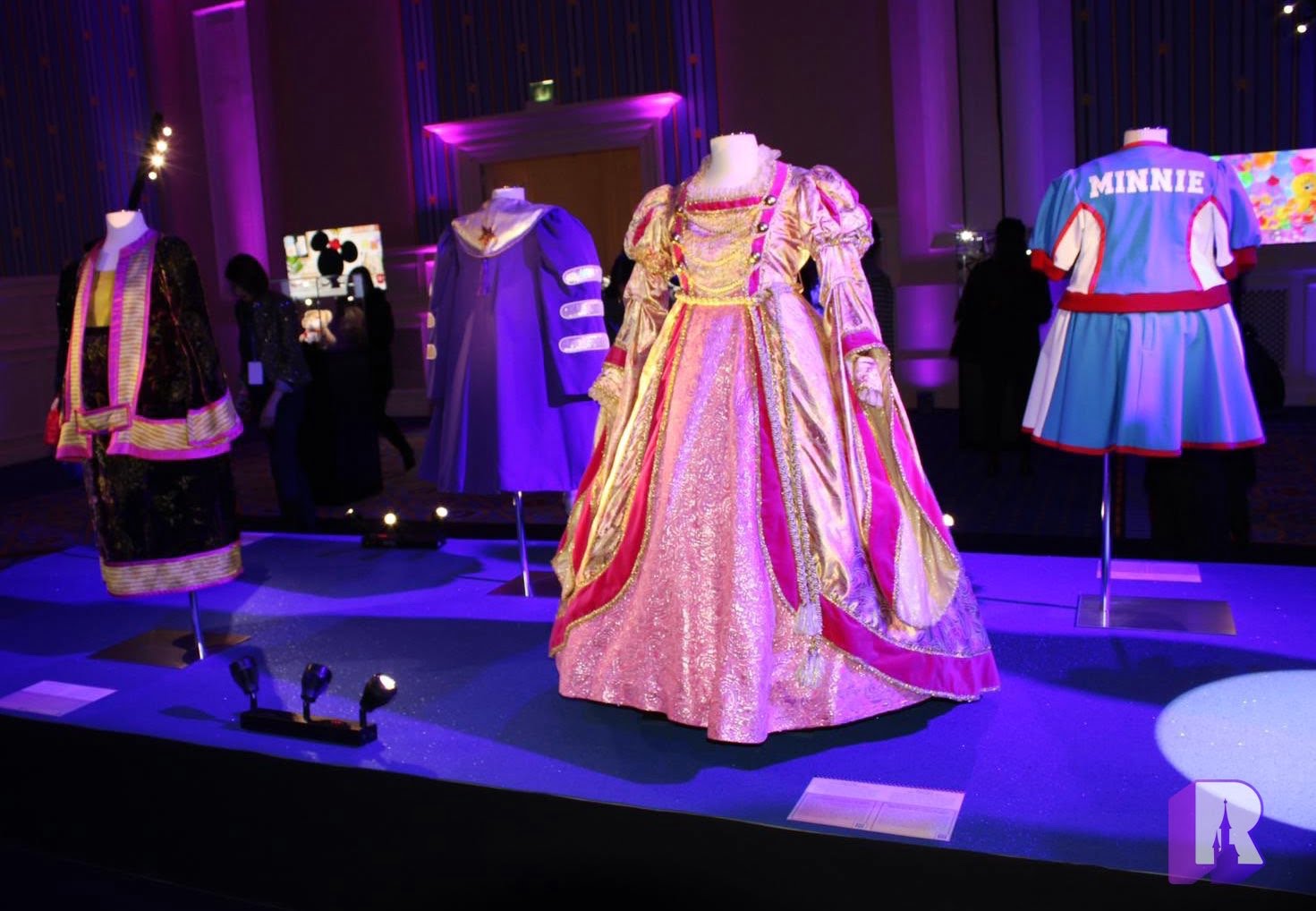 A gallery was also setup for Minnie's most iconic dresses over the last 30 years at Disneyland Paris.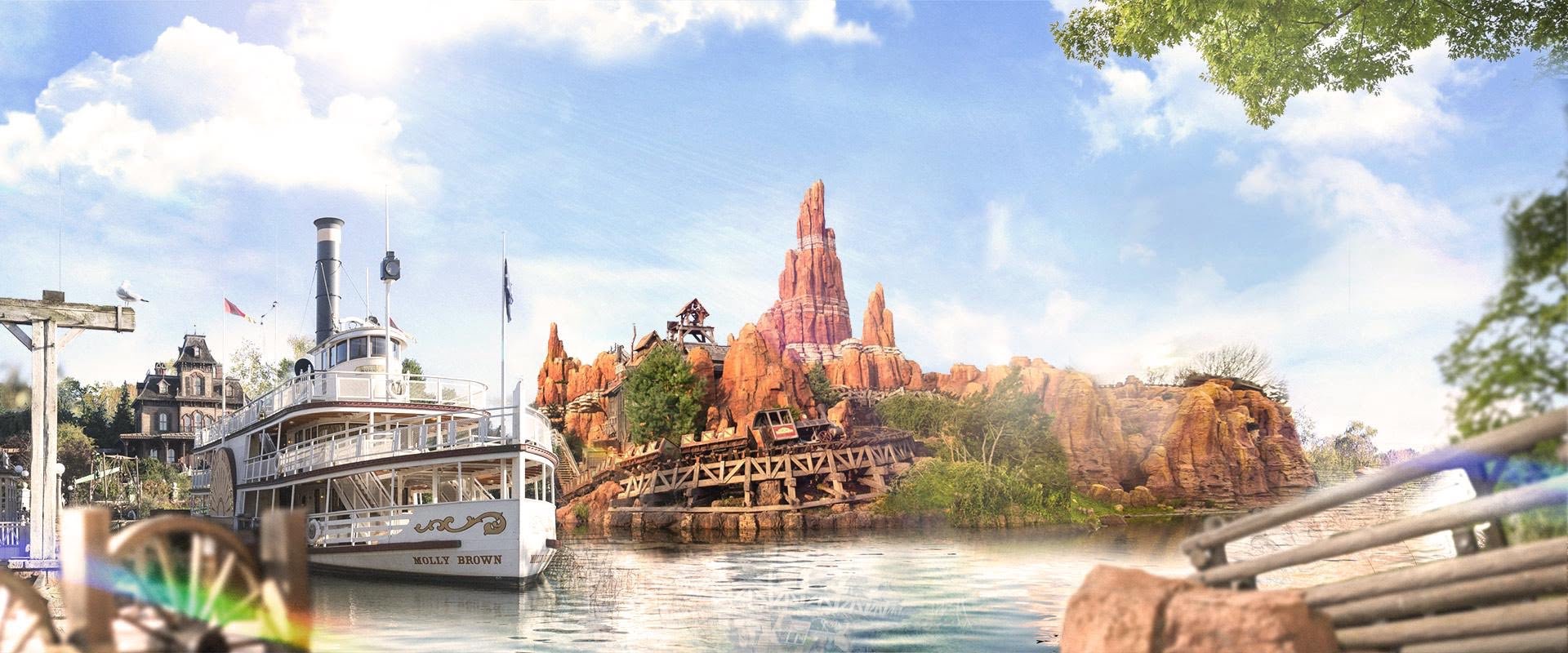 A lot of pages on the official website have been updated including each of the land's pages and Disney's Hotel Cheyenne. They look really nice and engaging with some new graphics and visuals.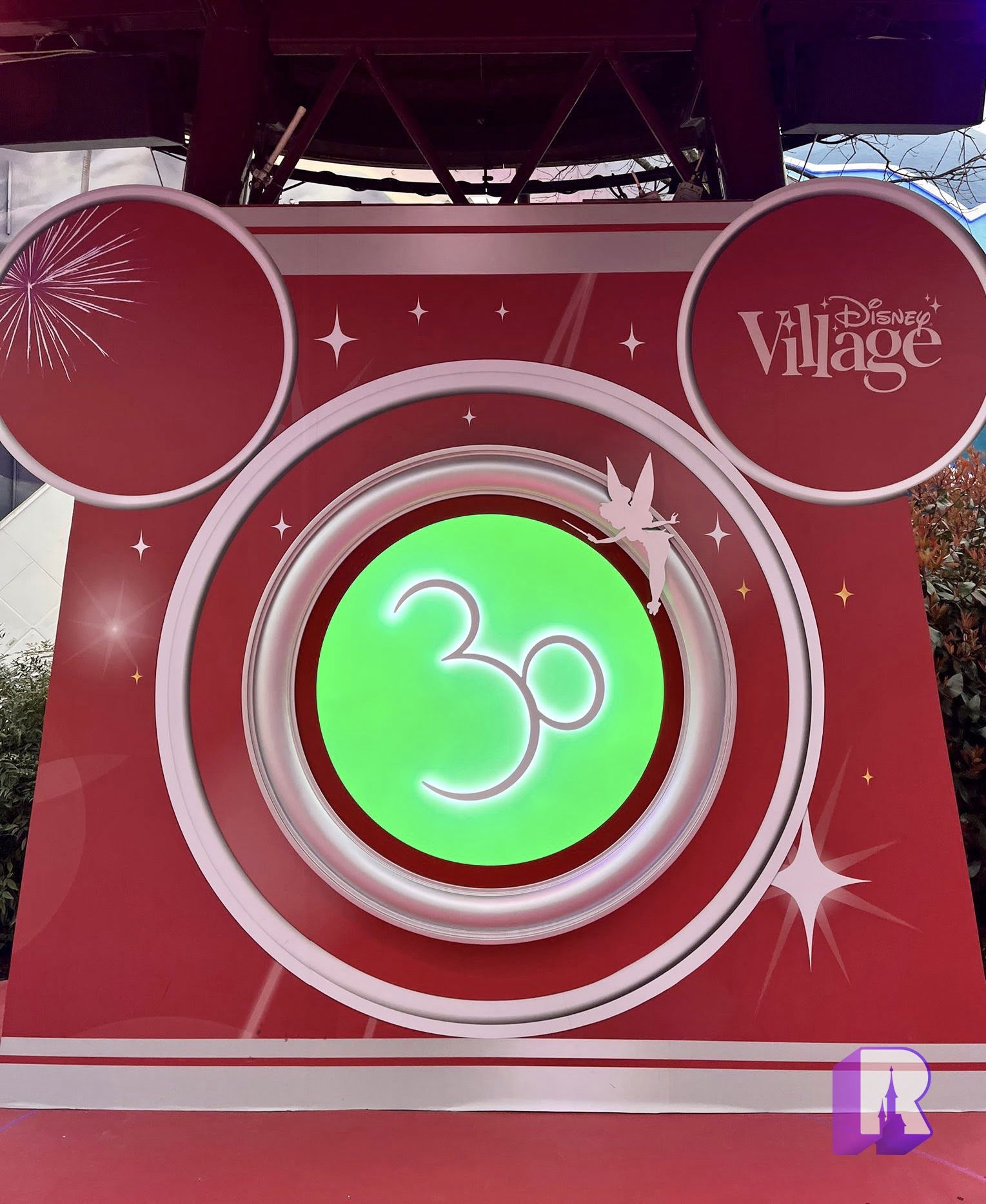 It was St. Patrick's Day this week and although the Resort did not celebrate like years past (we used to get character greetings in costumes and/or character shows), Disney Performing Arts welcome Irish group "GLUAIS" at Videopolis plus Disney Village had plenty of opportunity to drink of course.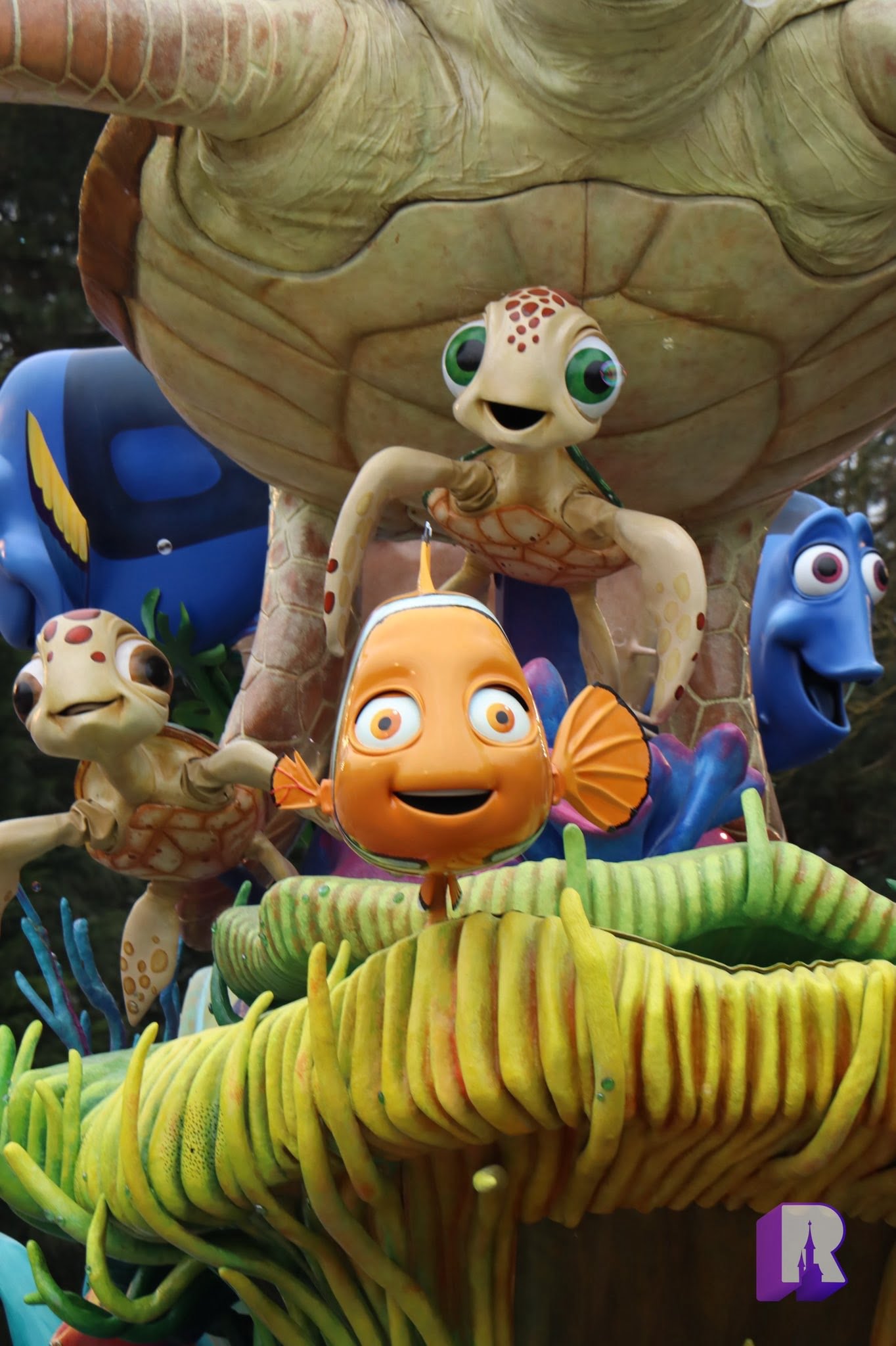 The Nemo puppet on has been replaced by a statue on drugs (with moving fin) on the Crush float, already voted world's most boring parade float 6 years in a row (just kidding but not really). I guess that is to replace the cost of the puppeteers. Hopefully they will one day come back!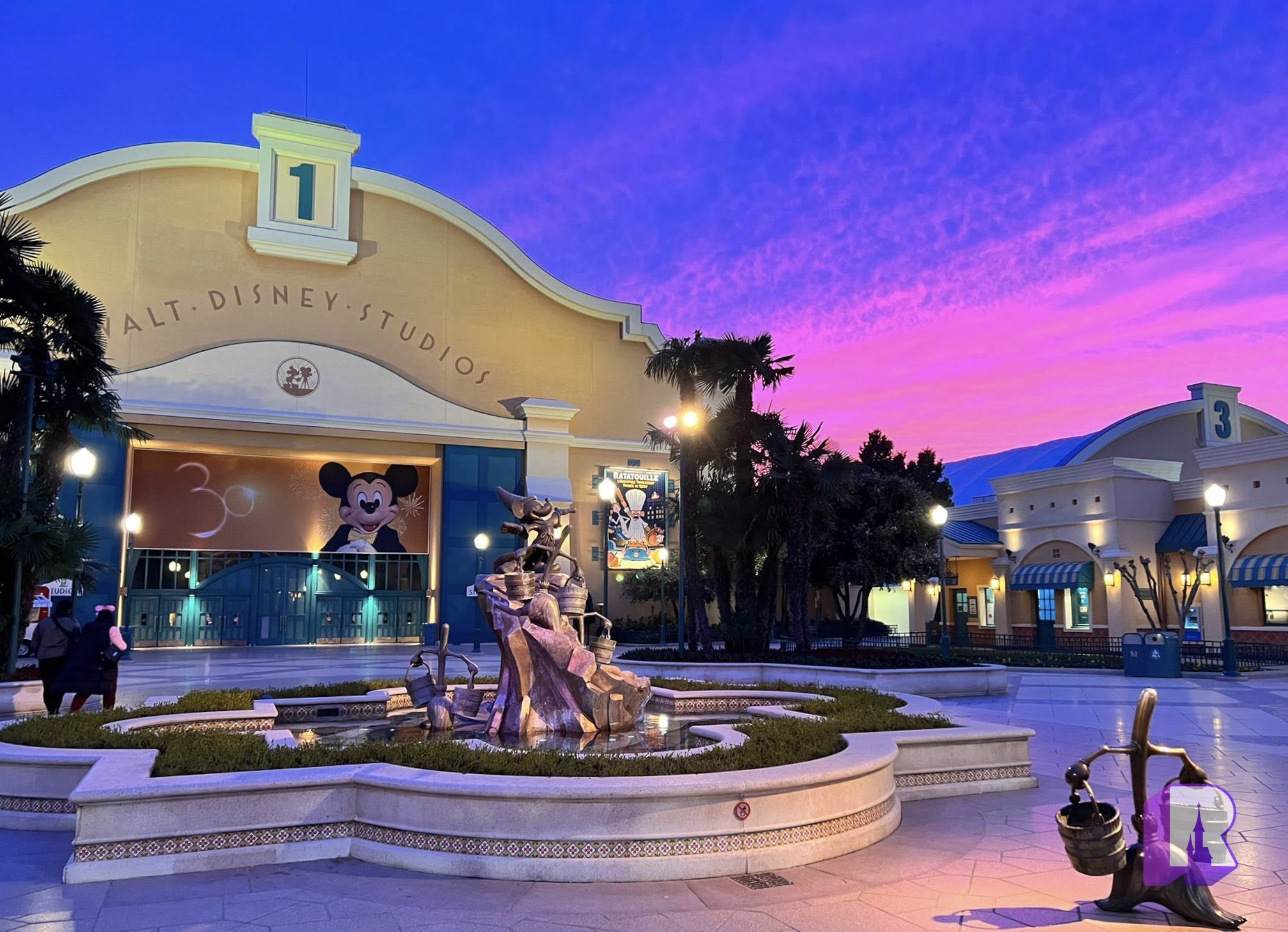 And we'll end with these gorgeous photos of almost Spring sunsets and cherry blossoms. A truly beautiful sunny week that correlates with a general feeling of happiness and excitement for the future everywhere at the Resort currently. Really nice to see!
Thanks for joining us for another (big!) update from Disneyland Paris! Please share if you enjoy this feature and I will see you next week with more news!