As we are unable to transport you to the park through our live coverage, we decided to appeal to nostalgia and send you back to 1992, more precisely, in summer, just a few months after the opening of Euro Disney. Prepare your stay and discover or rediscover the disappeared attractions and restaurants, the incredible menus that have nothing to do with what the park offers nowadays and much more. Enjoy your visit to the brand new Euro Disney Resort!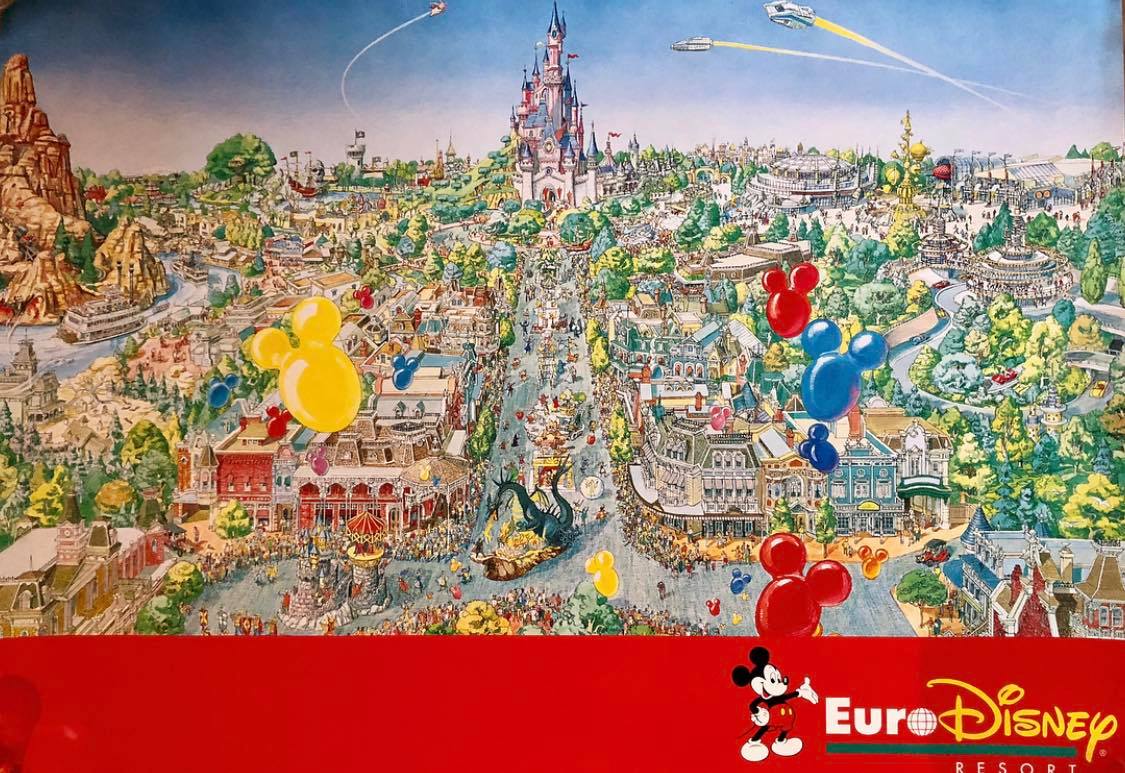 « To all who come to this happy place, welcome. Once upon a time… a master storyteller, Walt Disney, inspired by Europe's best loved tales, used his own special gifts to share them with the world. He envisioned a Magic Kingdom where these stories would come to life, and called it Disneyland. Now his dream returns to the land that inspired it. Euro Disneyland is dedicated to the young and the young at heart… with the hope that it will be a source of joy and inspiration for all the world. »
— Michael D. Eisner, April 11, 1992.
Open since April 12, 1992, the Euro Disneyland park offers Disney magic to young and old alike, just a stone's throw from Paris. This guide is there to help you organize your next stay. We wish you, in advance, an incredible stay on site!
This article has been produced thanks to the "Euro Disneyland Resort: Le Guide" (Hachette Editions) book and is intended to transport the reader in 1992. If most of the photos are from the period (A big thank you to Darren for some of them), others come from my personal collection and date from 1997 and the 5th anniversary of the Park. The prices mentioned are those of the period in Francs converted with the 1992 FRF<->GBP exchange rate, and therefore do not take inflation into account. All terminology errors have not been corrected in order to respect the content of the 1992 guide