Au programme cette semaine : la journée de célébration #Disney100, la prochaine soirée dédiée aux Pass Annuels & Disneyland Pass, le manoir « M&M's » du Disney Village, ouverture de « La Grange » au Billy Bob's Country Western Saloon et bien plus…!
⭐️ La une des nouveautés cette semaine
La journée #Disney100 à Disneyland Paris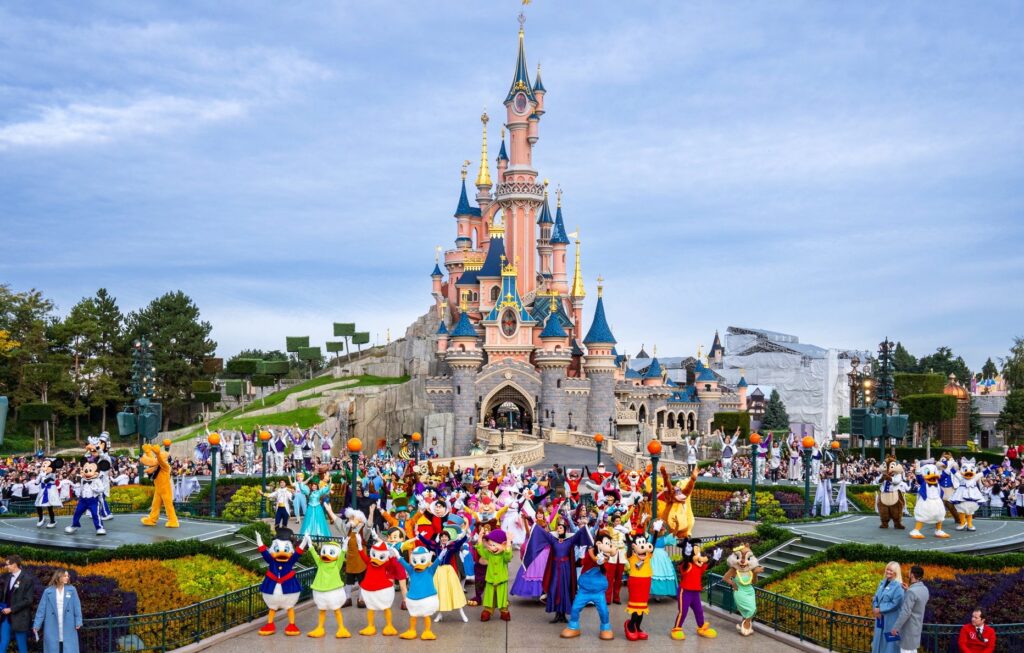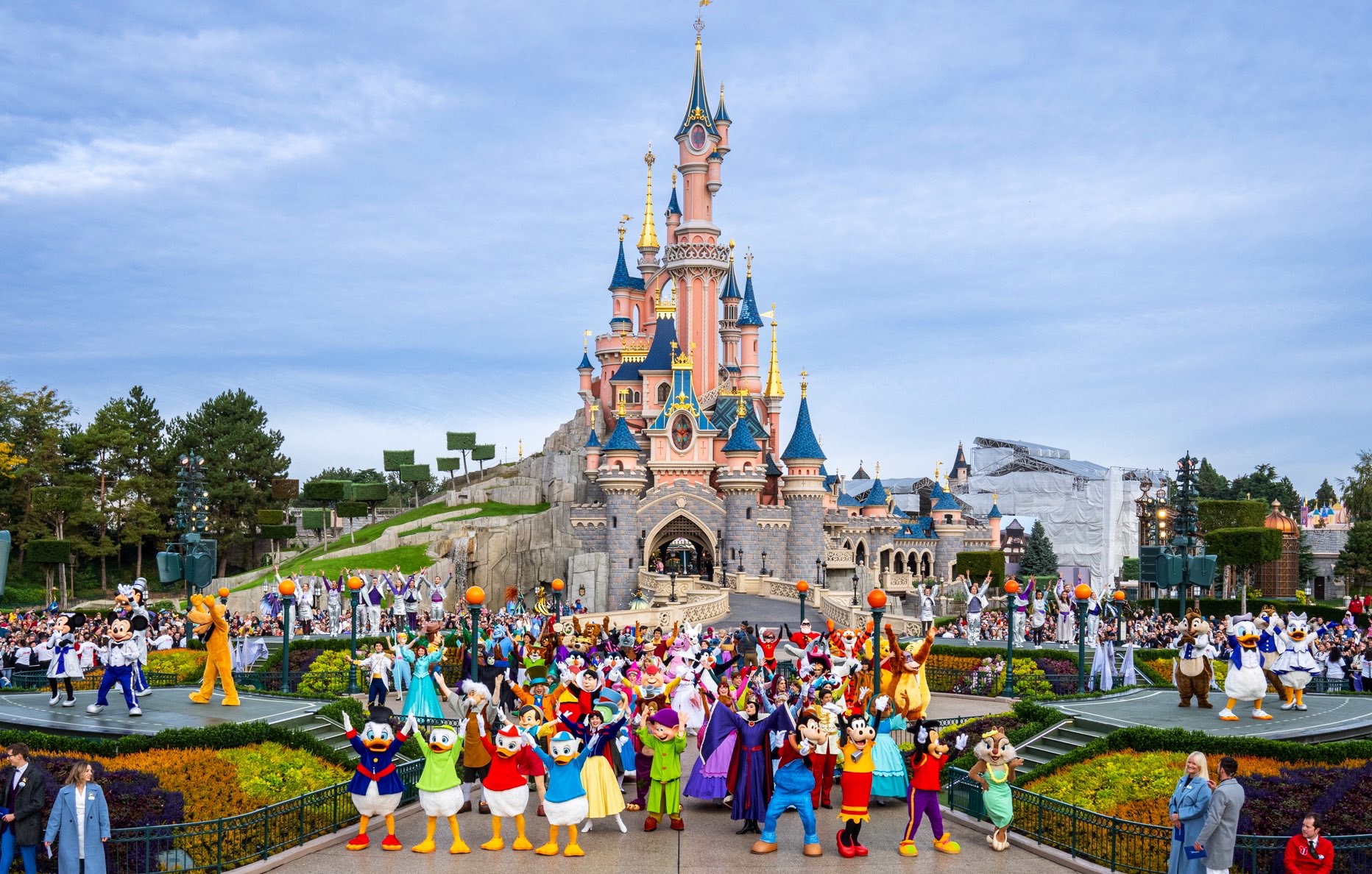 Lundi dernier, le 16 octobre, nous avons assisté à la célébration #Disney100 à Disneyland Paris. Au programme de cette journée spéciale : 100 personnages, une pré-parade exclusive, des selfie spots et une « constellation » de drones : un spectacle nocturne pour clôturer la journée.
100 personnages qui défilent sur Main Street U.S.A.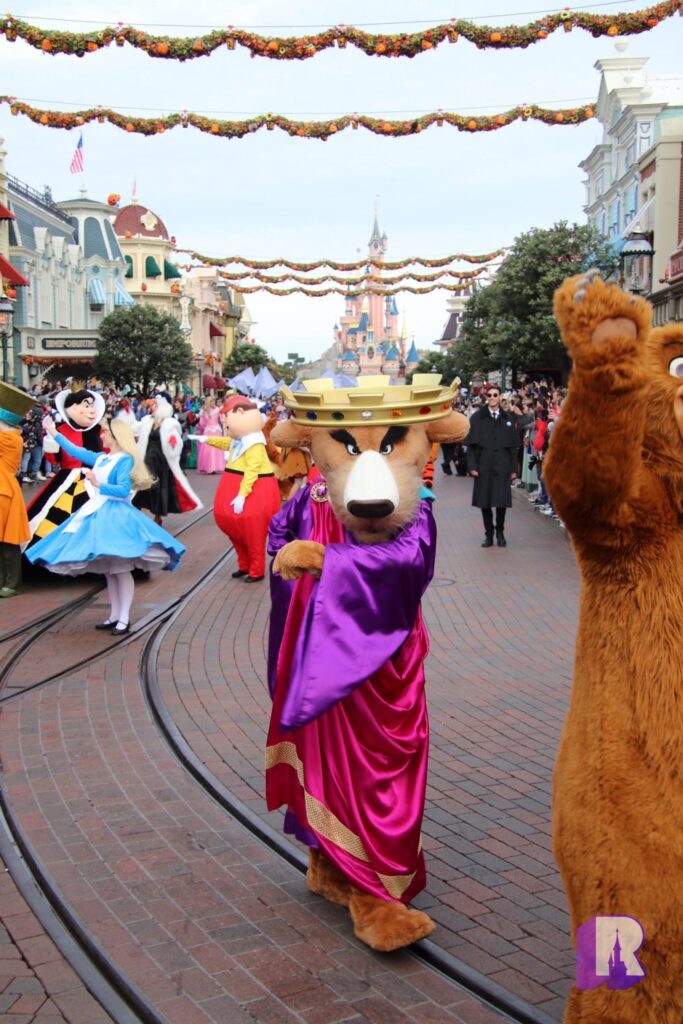 LE moment de cette journée, ce fut probablement celui-ci : 100 personnages ont défilé sur Main Street U.S.A. pour lancer cette journée de célébration. Notons la présence de Mirabel et de tout un tas de personnages assez rares.
La pré-parade « D100 »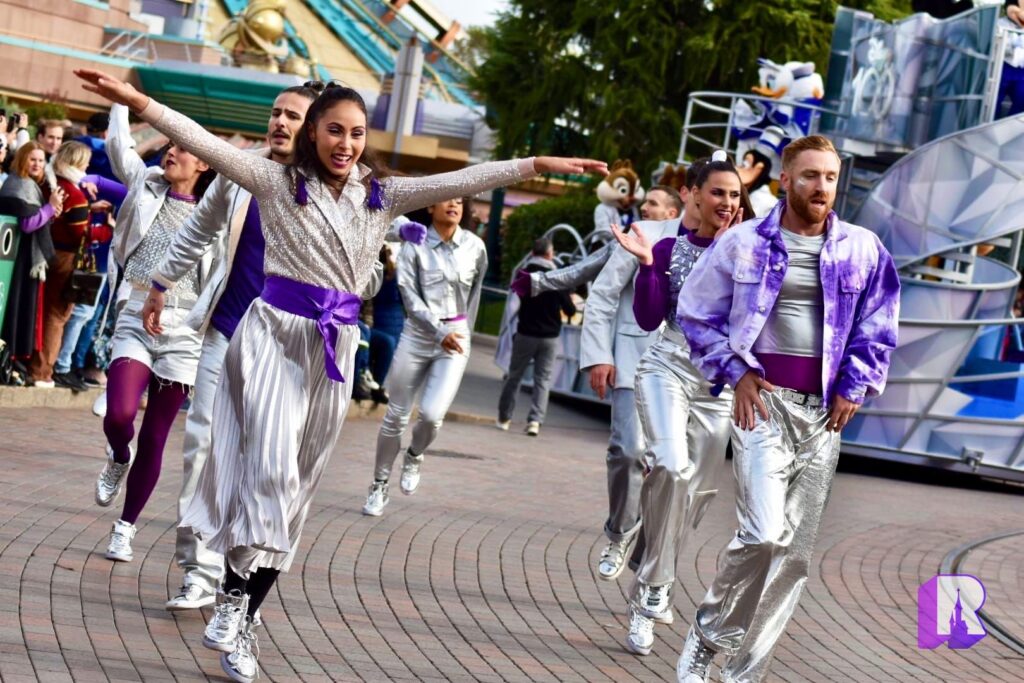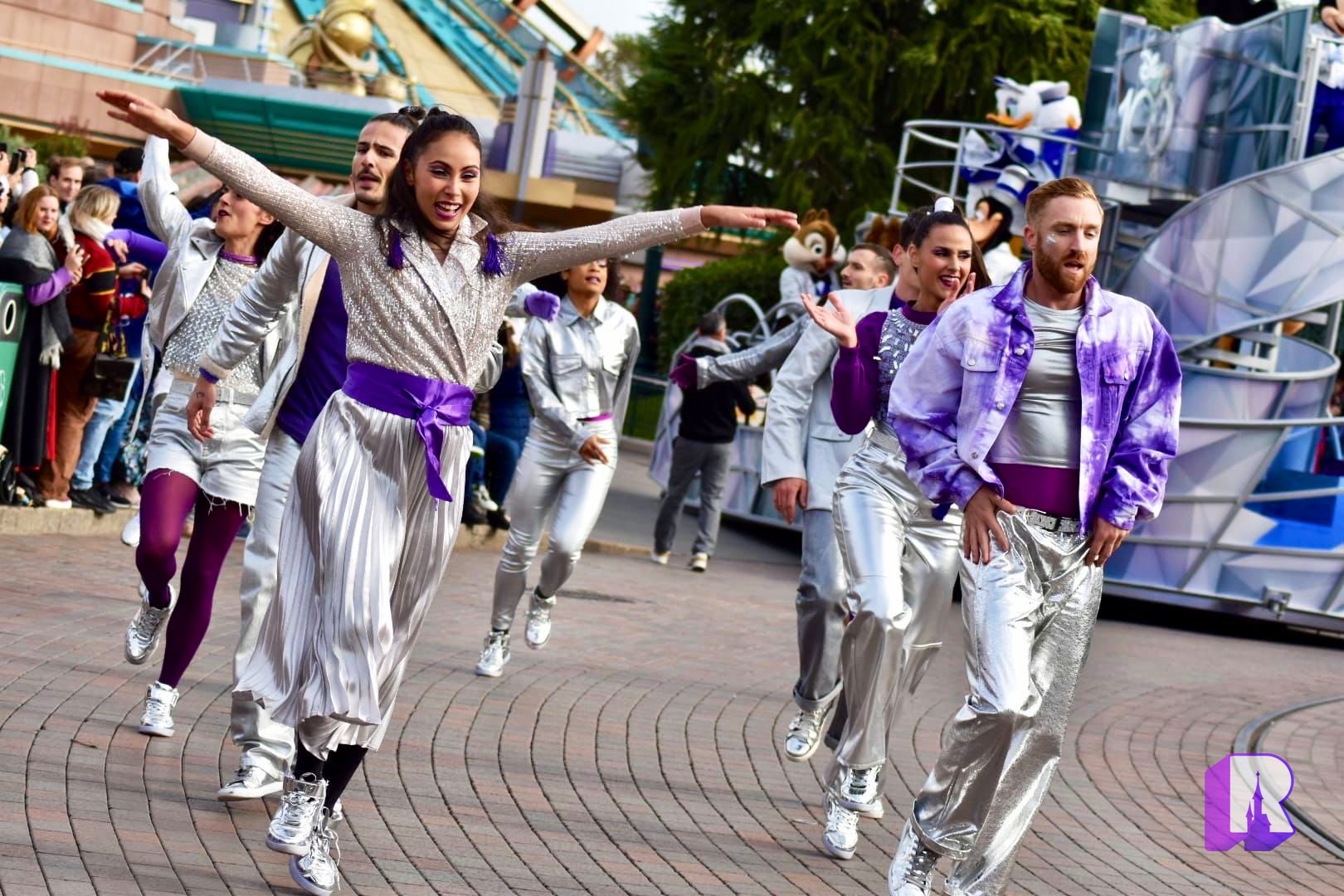 La journée s'est poursuivie avec une « pré-parade » spéciale Disney100, avec des danseurs, des personnages dans leurs costumes du 100ème et surtout l'ancien char de « Rêvons… et le Monde s'Illumine ! » qui fait visiblement de la résistance. Vous pouvez visionner cette pré-parade ci-dessous.
Les selfies spots et personnages
Au niveau des personnages, il y avait un point selfie chaotique au niveau de Castle Stage et des rencontres plus classiques aux Studios, qui affichaient des temps d'attentes hallucinants. Au soir, les personnages saluaient les visiteurs à Studio 1 et à la Main Street Station.
La fameuse « constellation »
Et enfin, pour clôturer cette journée : quoi de mieux qu'un spectacle de drones. Le souci, c'est qu'il n'y en avait pas. Bon, on charrie un peu avec ça, mais quand on appelle son spectacle spécial « un hommage dans les étoiles » (constellation en anglais), on s'attend quand même à quelque chose dans les étoiles justement… Donc on est un petit peu resté sur notre faim!
Et il ne s'agissait pas d'un problème de météo : le spectacle de drones « Avengers : Power the Night » s'est déroulé sans soucis juste avant, et il y a eu des essais de drones juste après la fermeture des parcs en prévision d'une soirée pour les cast members.
Un livre pour célébrer les 100 ans de Disney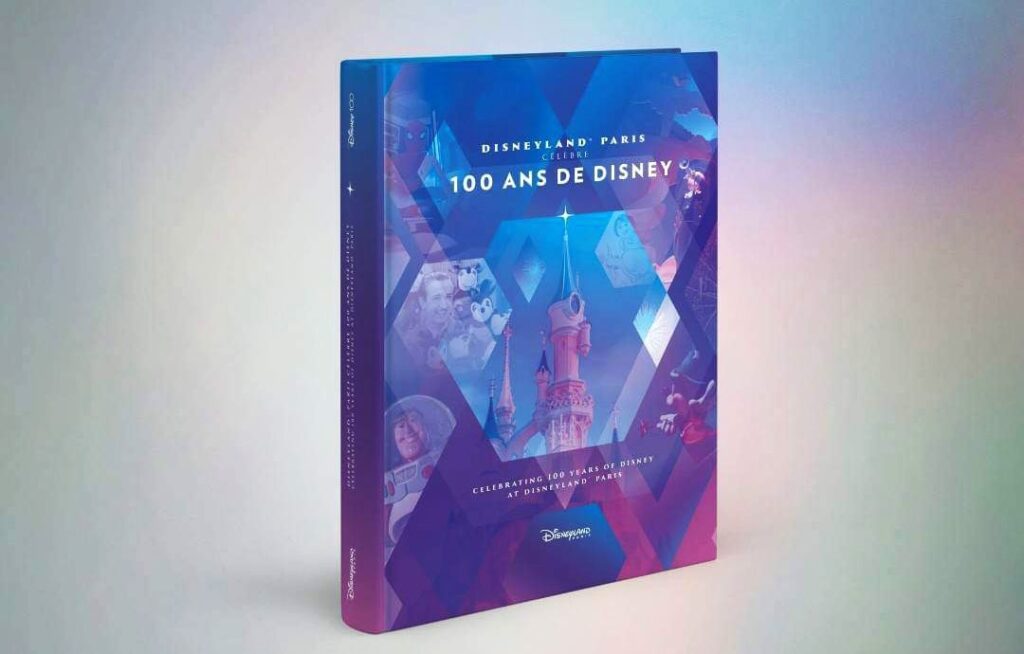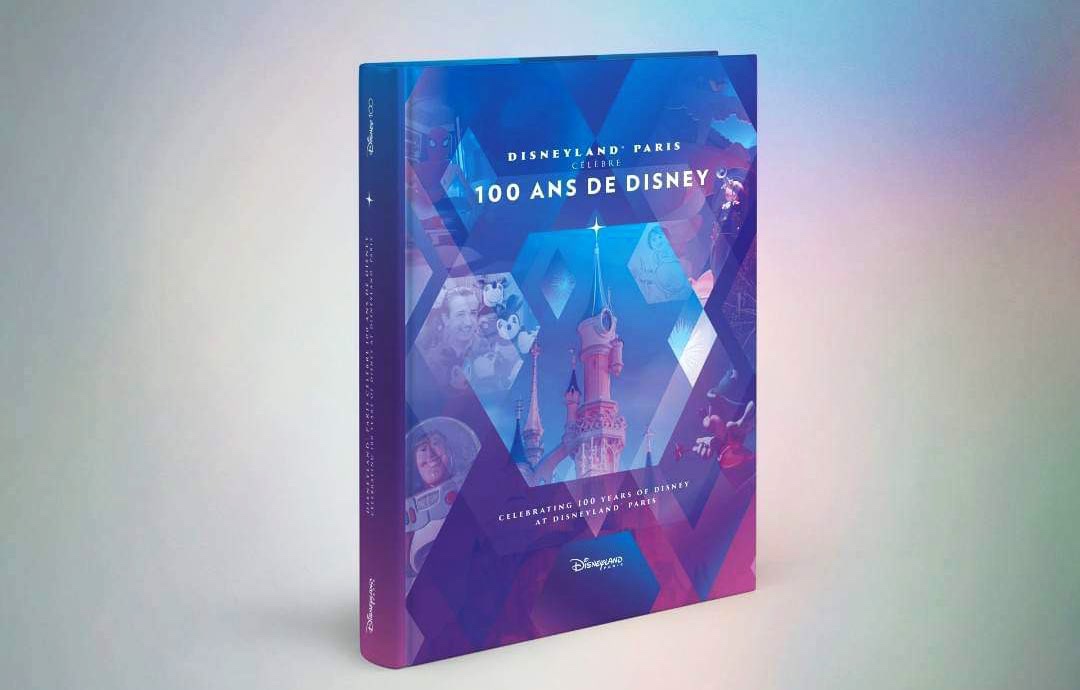 À défaut d'avoir eu des drones, nous avons eu un livre! « Disneyland Paris célèbre 100 ans de Disney » sera bientôt en vente exclusivement dans le parc parisien.
La prochaine soirée pour les Pass Annuels / Disneyland Pass sera le 30 novembre !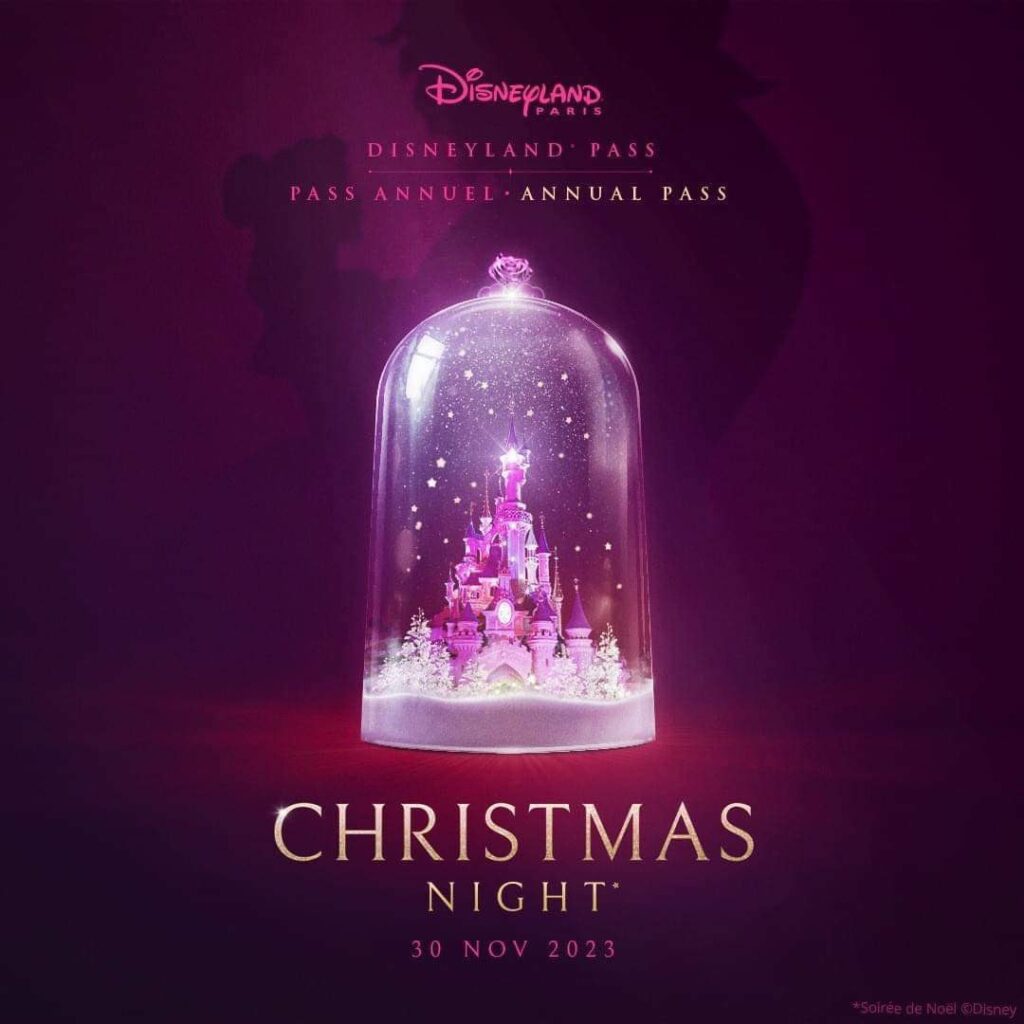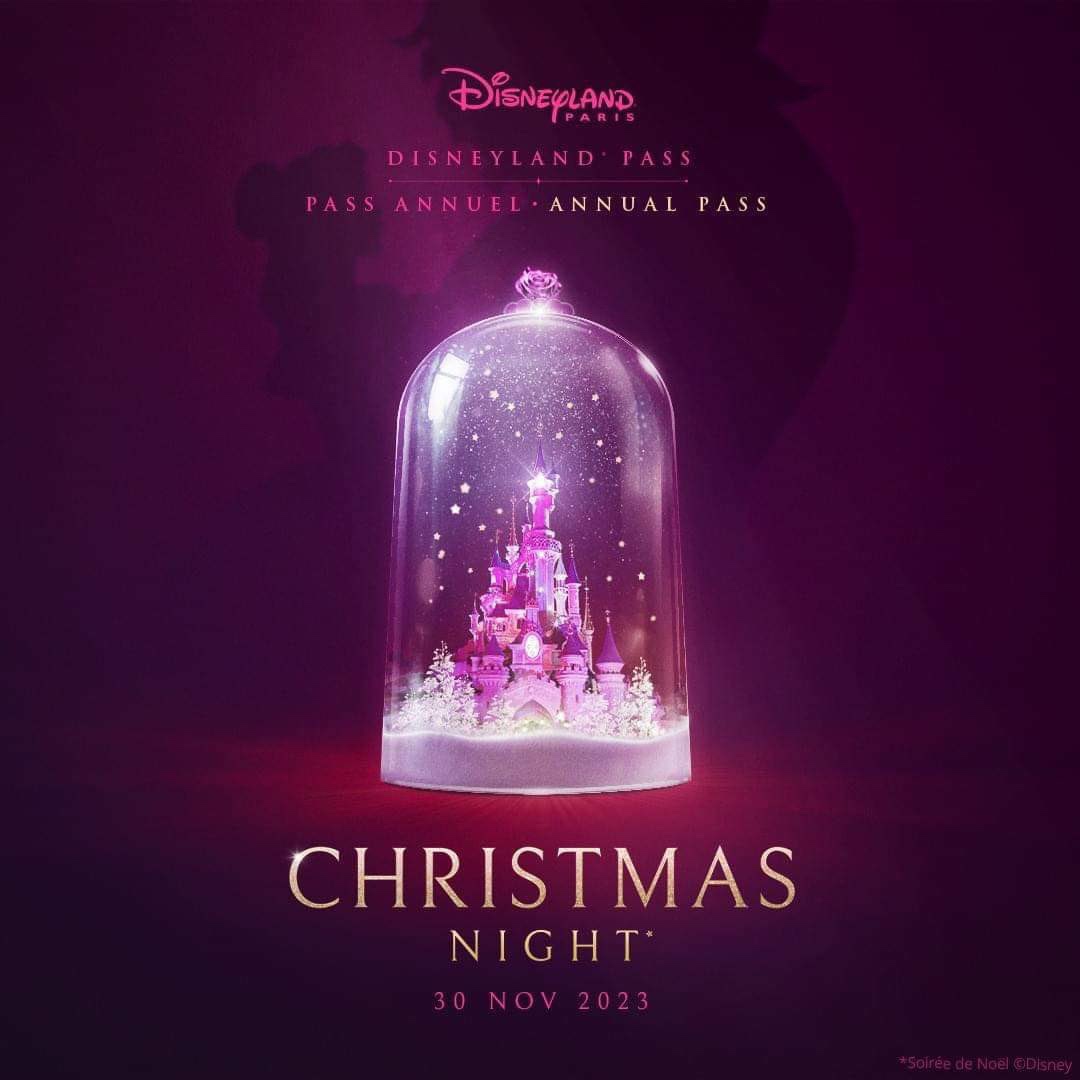 C'est donc le 30 novembre 2023 — oui, un jeudi — que vous pourrez participer à cette « Christmas Night », qui semble être sur le thème de la Belle & la Bête. La vente de tickets devrait bientôt ouvrir, et un planning sera probablement diffusé 1 jour avant l'événement.
Il semblerait que cette soirée se déroule un jeudi car tous les vendredis sont déjà « bookés » pour des événements d'entreprises.
Le Manoir « M&M's » du Disney Village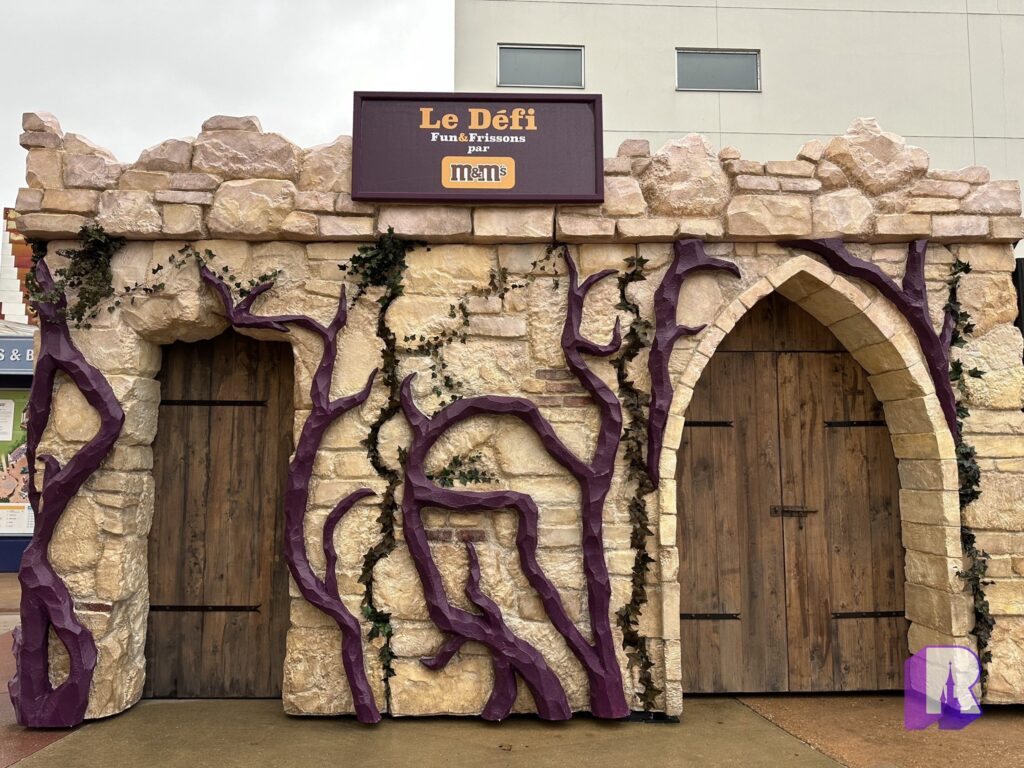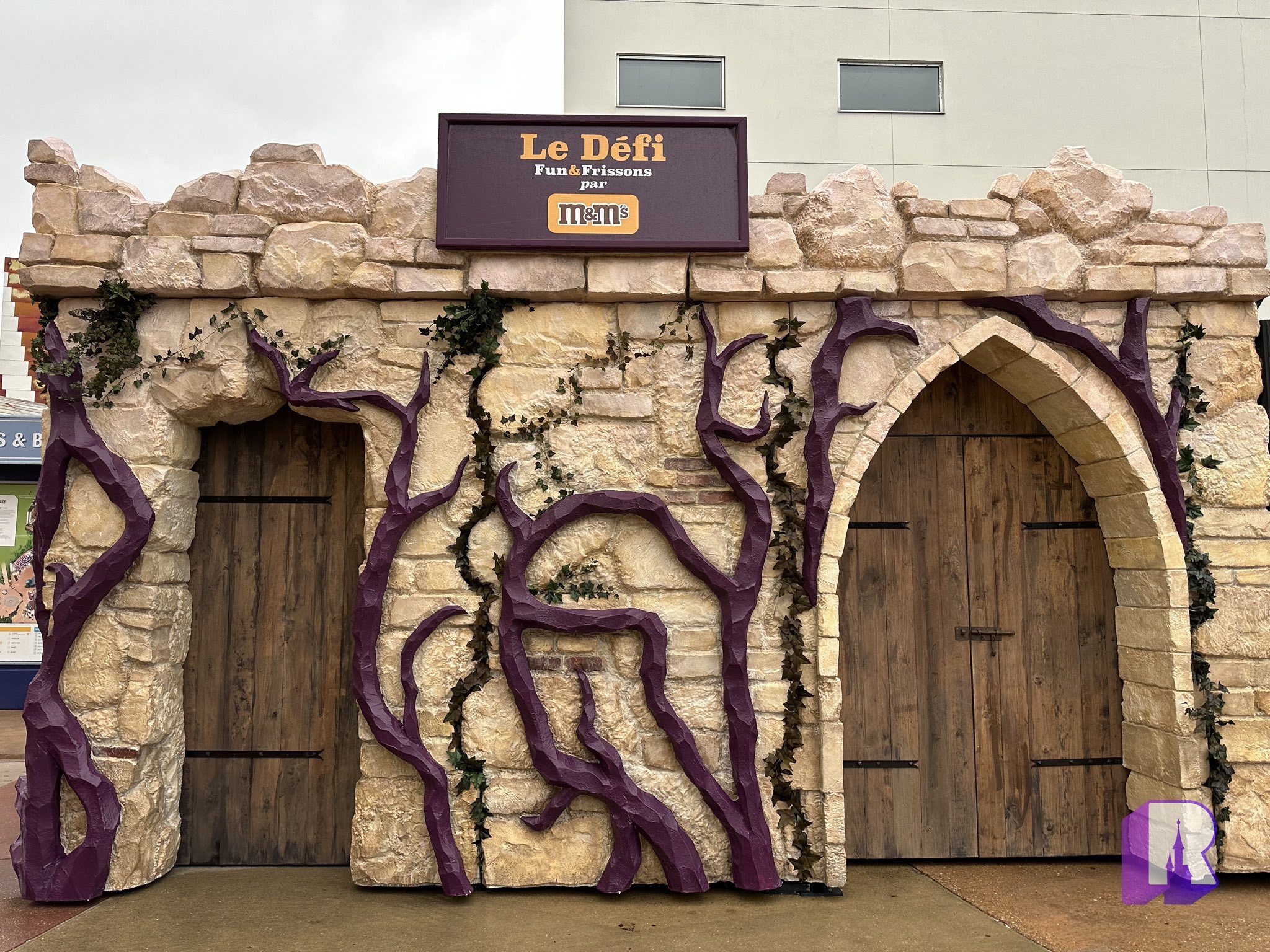 Un « manoir « est apparu au Disney Village. Il s'agit d'une activation marketing pour « M&M's ». C'est assez basique, mais relativement intéressant comme petit événement temporaire. Vous pouvez vous y rendre gratuitement, participer à un petit jeu pour gagner des prix et surtout recevoir des M&M's! C'est donc pas si mal…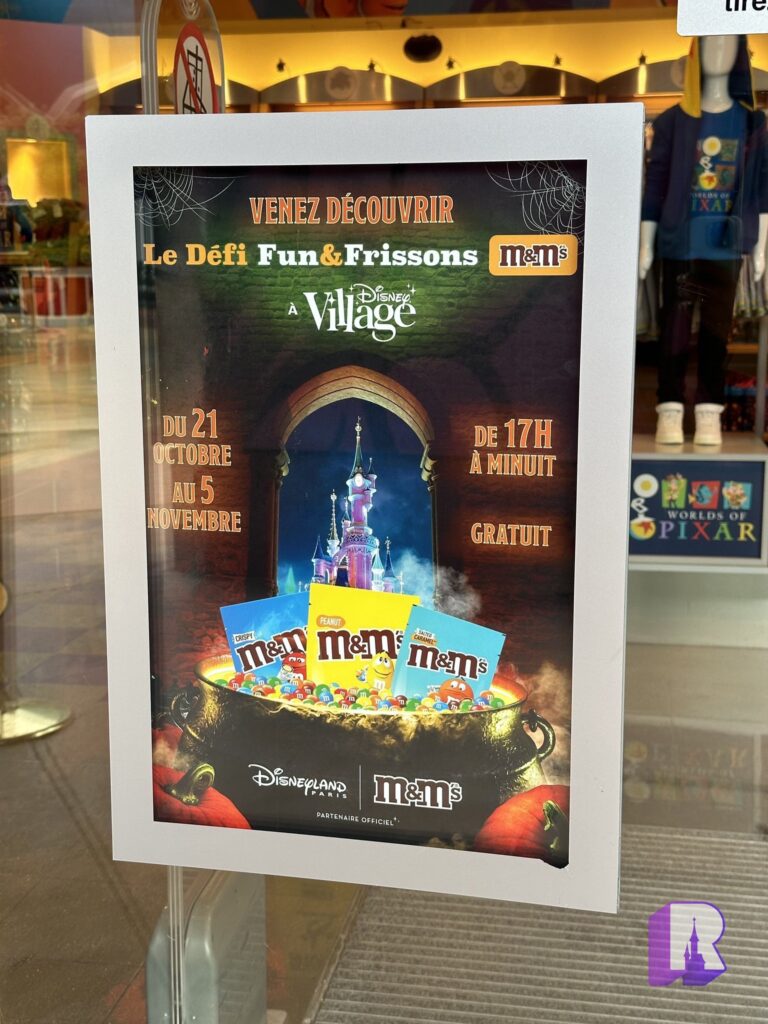 « La Grange (à Billy Bob's Country Western Saloon) » a ouvert ses portes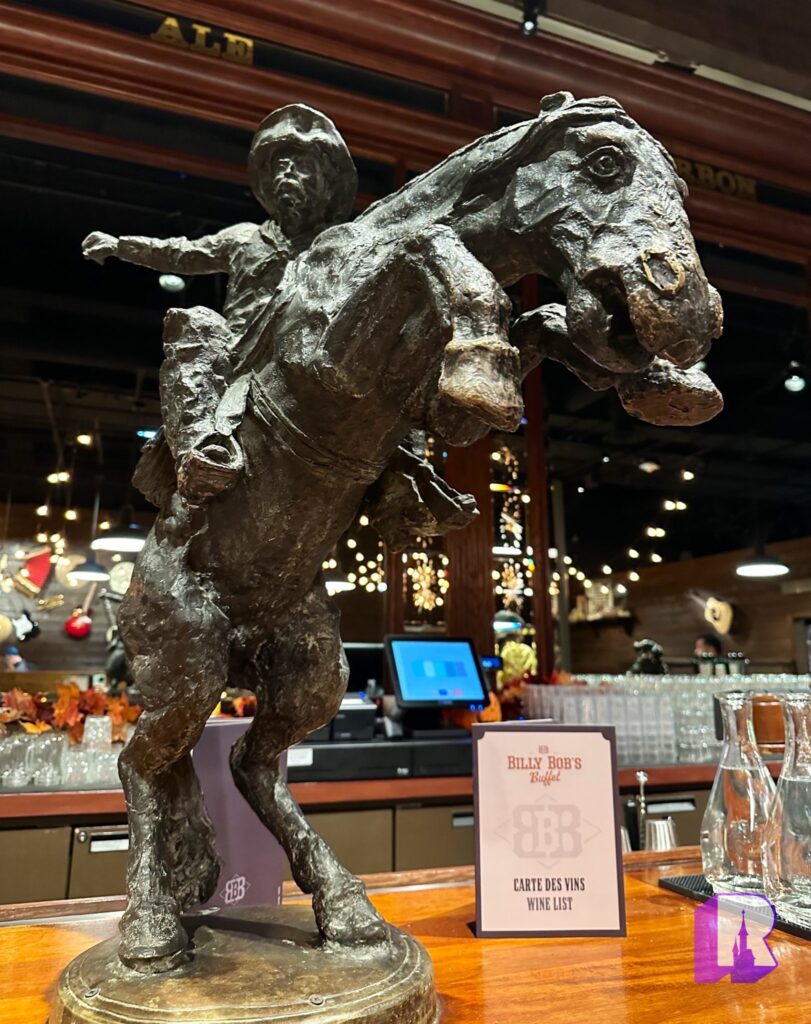 Ce lieu temporaire occupe une partie de l'espace bar/pré-spectacle du Buffalo Bill's Wild West Show pour augmenter la capacité du Disney Village pendant sa rénovation.
Le « Buffet de Billy Bob » s'inspire du décor du « Billy Bob's Country Saloon » tout proche, avec du bois foncé, des lumières suspendues et divers accessoires et des clins d'œil au Buffalo Bill Wild West Show.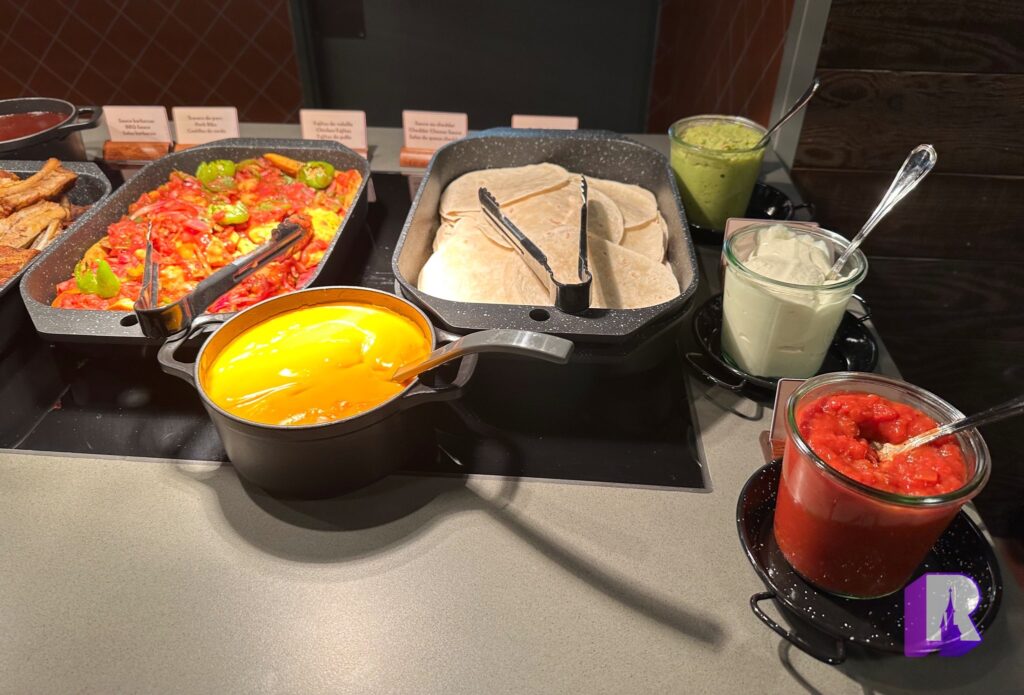 En ce qui concerne la nourriture, elle ressemble à ce que propose « La Grange ». Vous y trouverez les classiques du buffet de Disneyland Paris, agrémentés de plats Tex-Mex : chili, côtes de porc, ailes de poulet BBQ, fajitas, etc. Les prix sont de 40 € pour les adultes et 22 € pour les enfants, avec une boisson sans alcool incluse.
Une brochure de présentation pour le nouveau « Disneyland Hotel »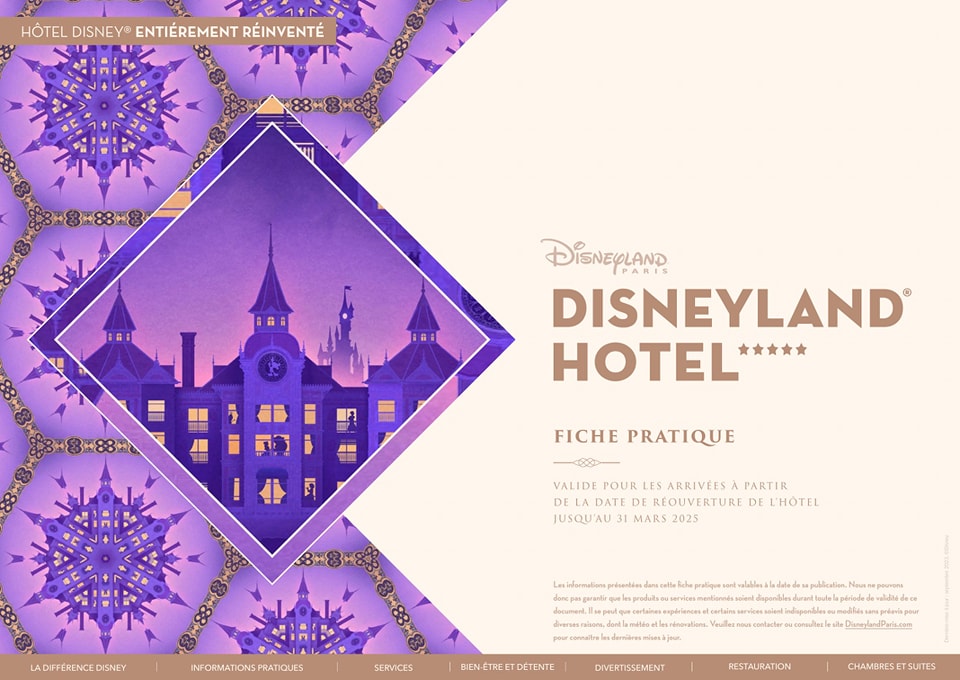 Si vous souhaitez en savoir plus sur le nouveau Disneyland Hotel qui réouvrira ses portes les 25 janvier 2024, un document présentant en détail l'hôtel est disponible au téléchargement. À découvrir en cliquant ici.
Les prix des menus de réveillon de Noël et Nouvel An sont dévoilés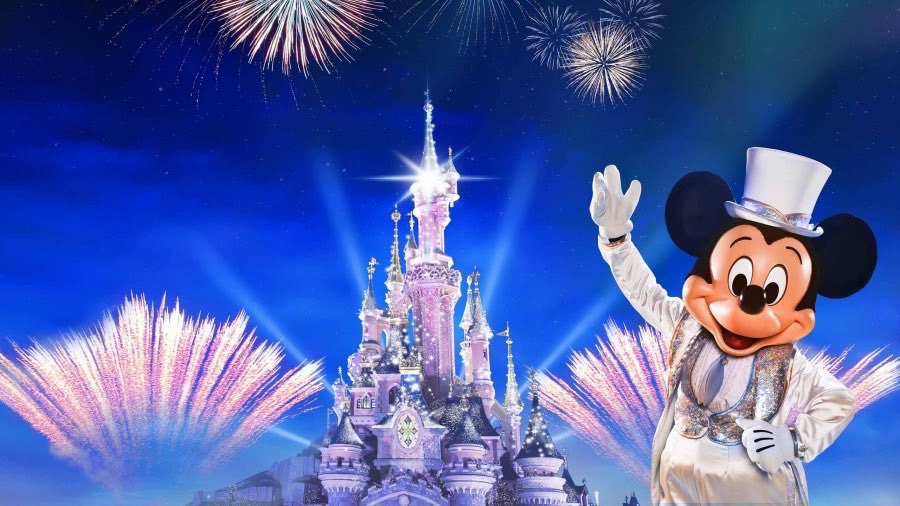 Les tarifs pour les menus spéciaux des fêtes de fin d'année à Disneyland Paris viennent d'être dévoilés :
Repas avec personnage (Auberge/Plaza) : 150€
Service à table : Silver Spur 65€, Bistrot chez Rémy 80€, Walt's and Captain Jack's 100€
Buffets : Agrabah 60€, PYM 80€
Restaurant en Service à table des Hôtels : 100€
Buffets des hôtels : Lake Disney 80€, reste 65€
Réservez à l'avance pour garantir votre place.
Les nouveaux sacs de shopping sont arrivés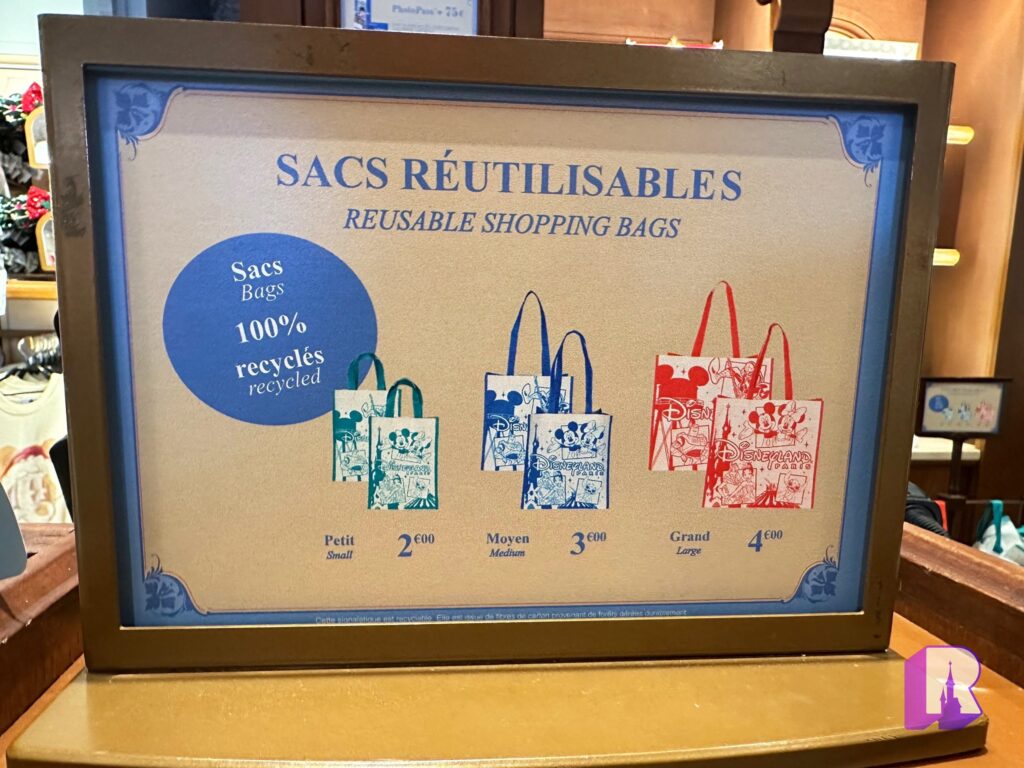 Le « Click & Collect » est arrivé au Cowboy Cookout BBQ et au Chalet de la Marionnette
🚧 Quoi de neuf au niveau des fermetures et travaux ?
Coup de peinture à « Moteurs, Action! »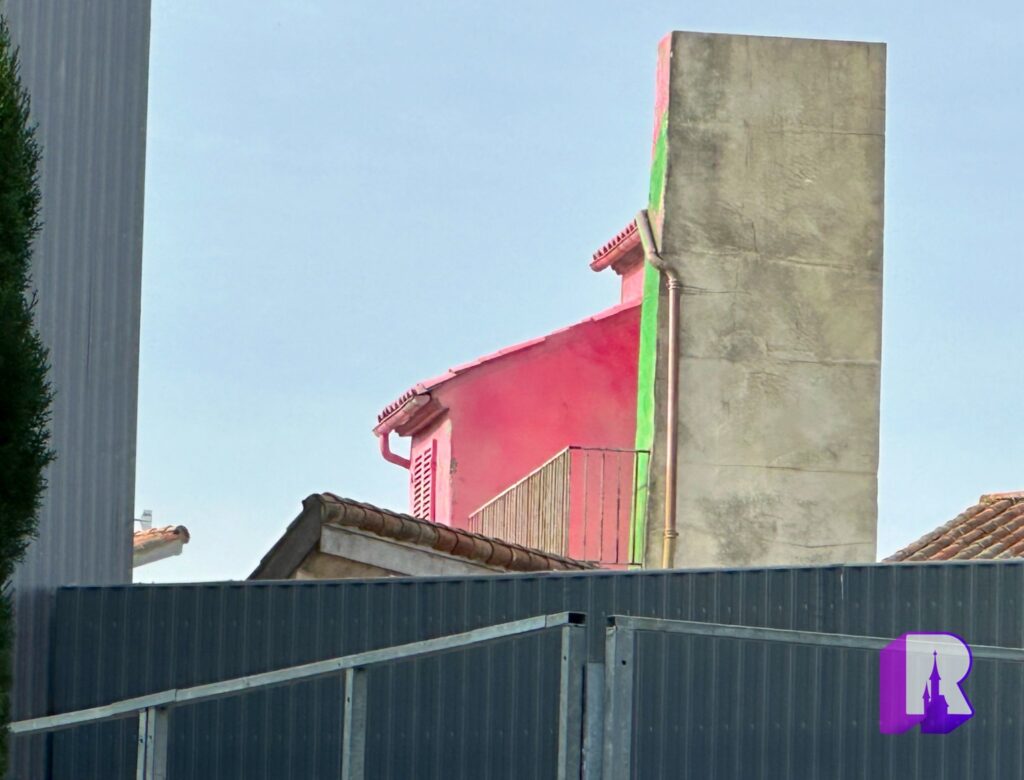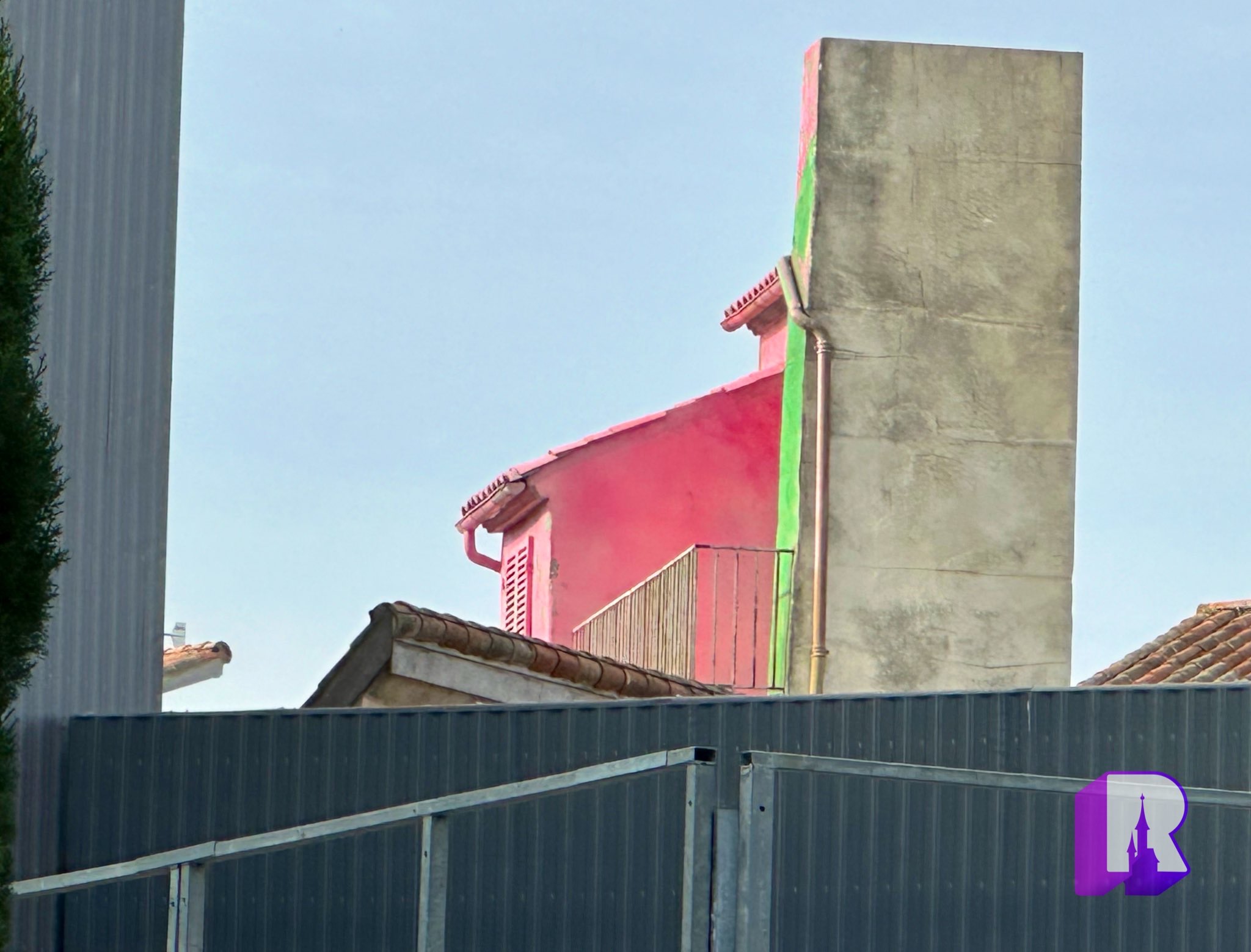 Au niveau du set « Moteurs, Action! », de la peinture est en train d'être appliquée. Pour rappel, cette zone accueillera prochainement un spectacle de BMX sur le thème d'Alice au Pays des Merveilles.
Retrait d'arbres à Toon Studio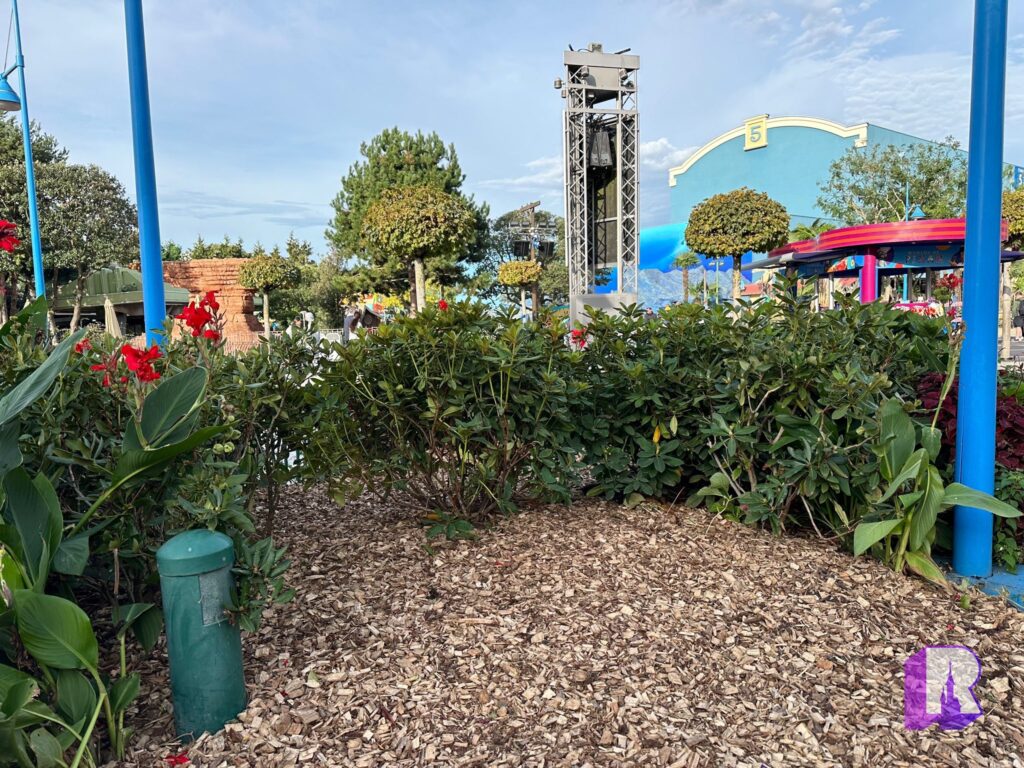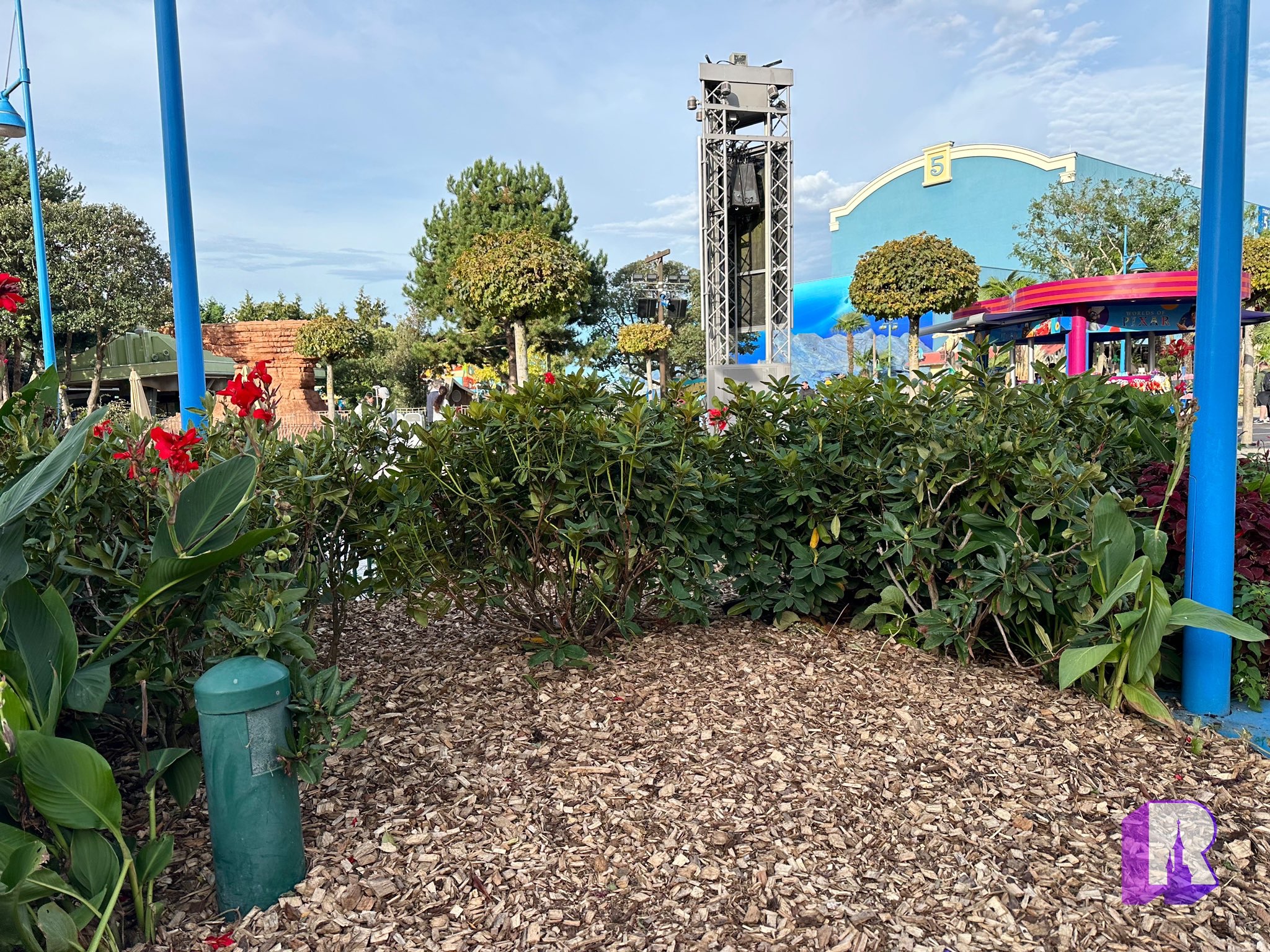 Au niveau de Toon Studio, des arbres ont été enlevés dans le cadre du projet de transformation de la zone.
Palissadeland Paris à Fantasyland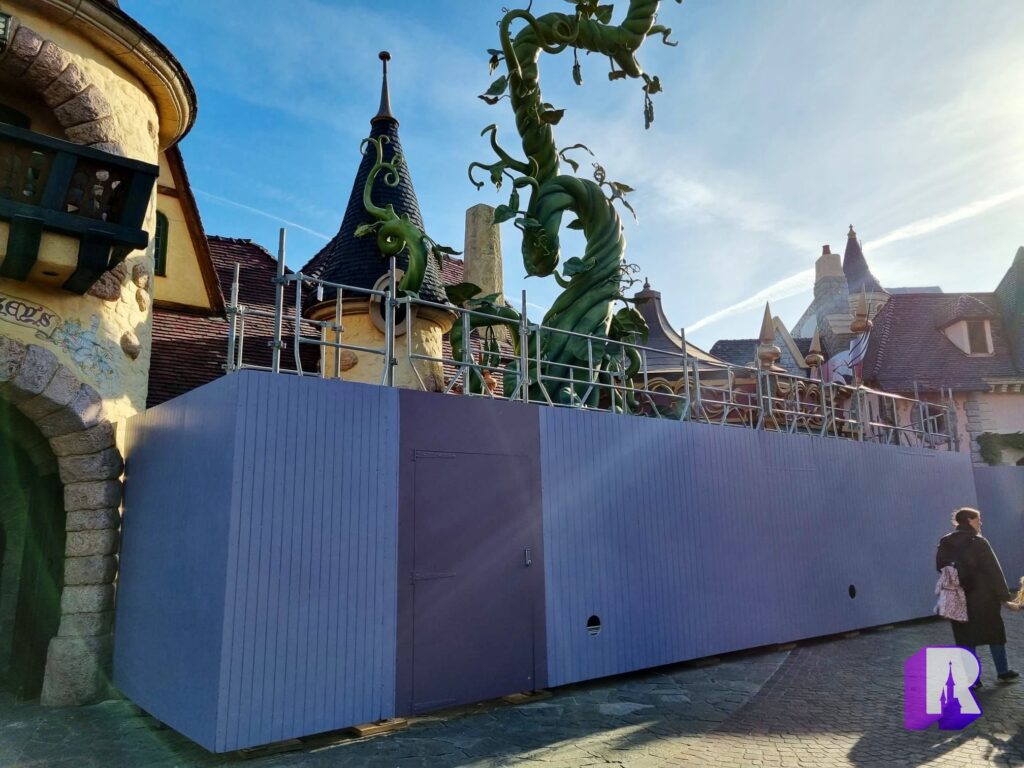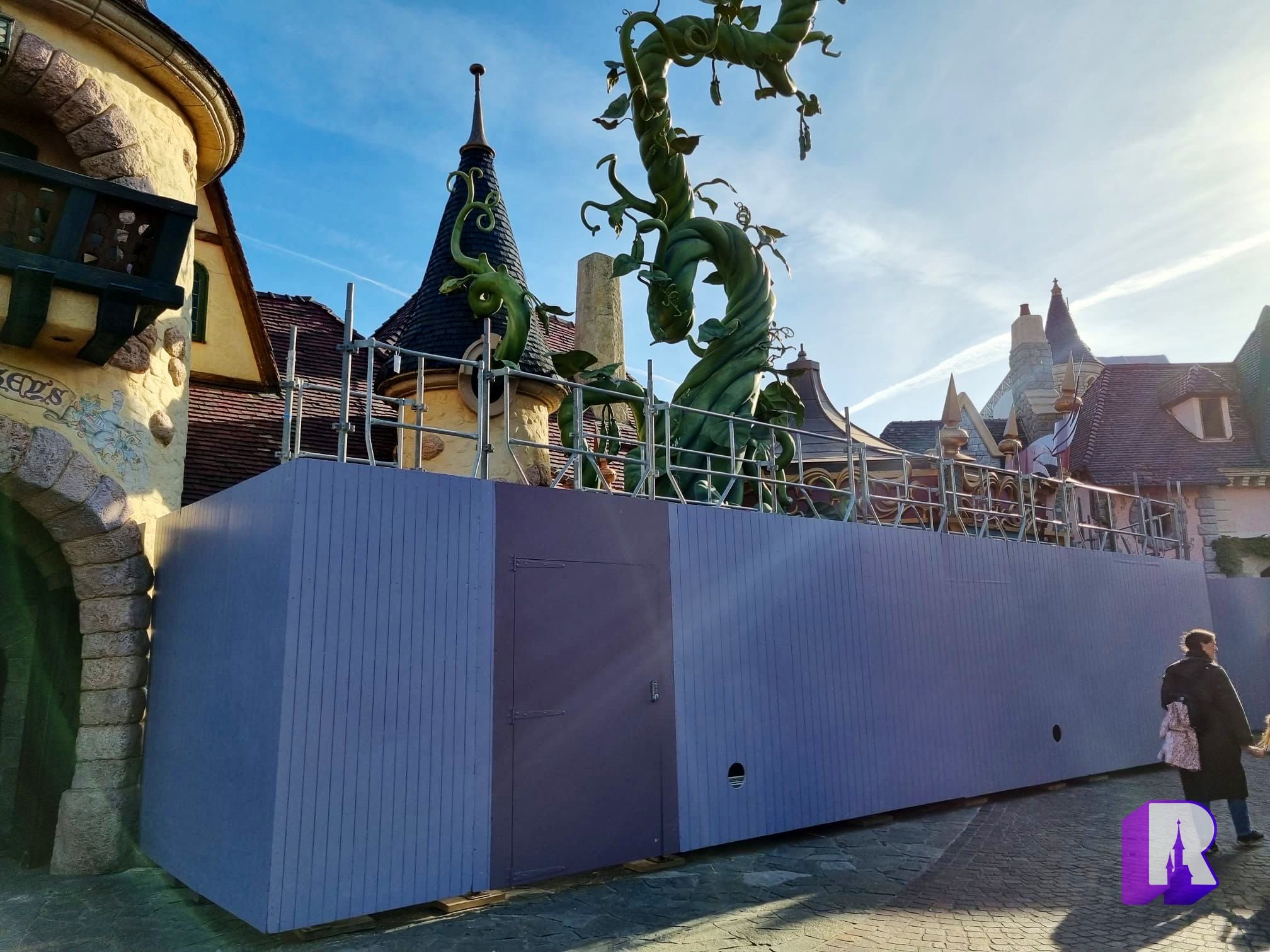 Si vous souhaitez voir des palissades, rendez-vous à Fantasyland ! De nombreuses palissades sont récemment apparues pour plusieurs petits travaux.
« La Tanière du Dragon » réouvre après un petit lifting !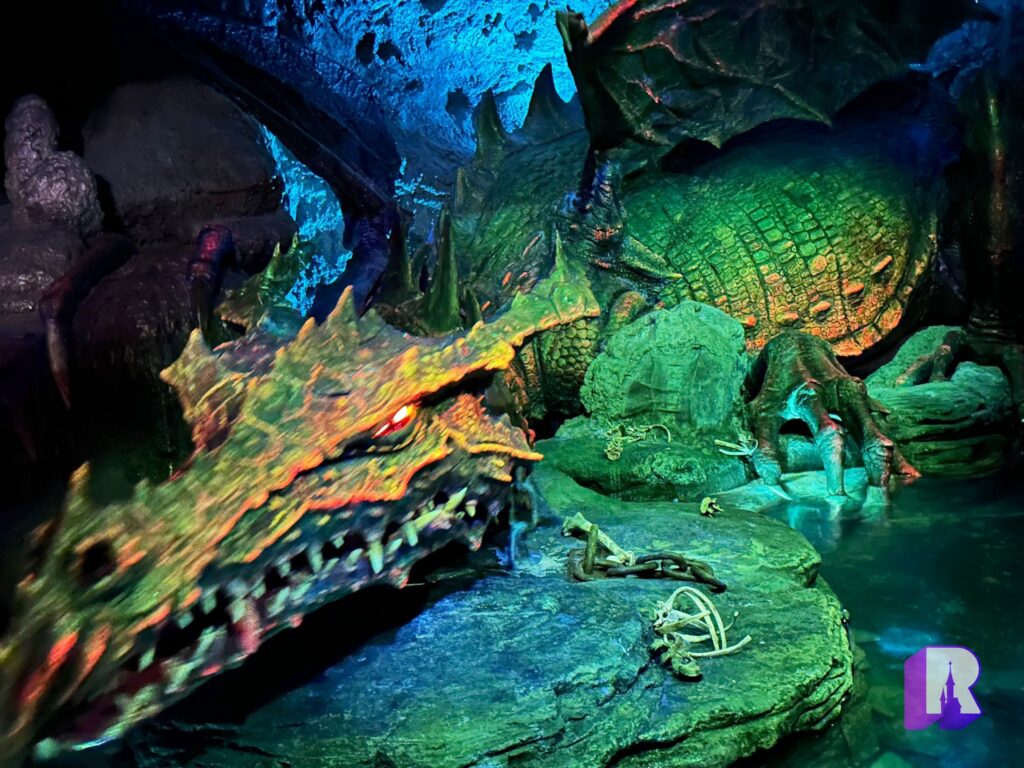 Les éclairages de « La Tanière du Dragon » ont été refaits durant la fermeture de l'attraction. Celle-ci est désormais réouverte, et ça donne bien!
🛍️ Nouveautés merch & food
Nouvelles additions à la collection « Attractions »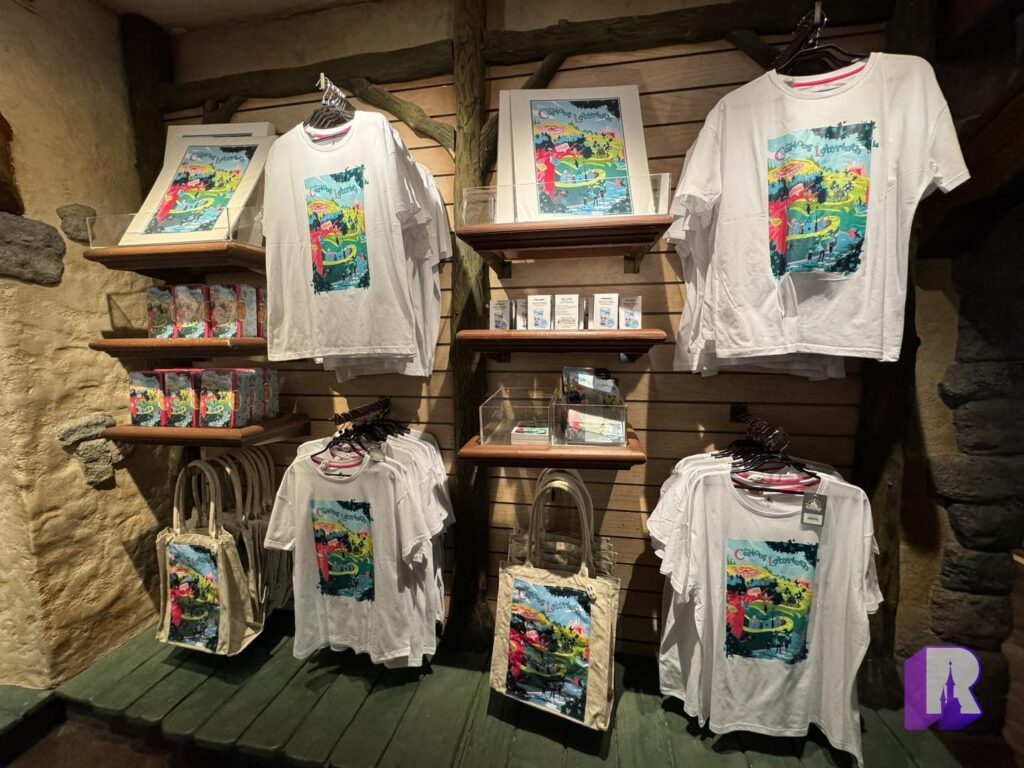 Nouveau mug Loki (17€/unité)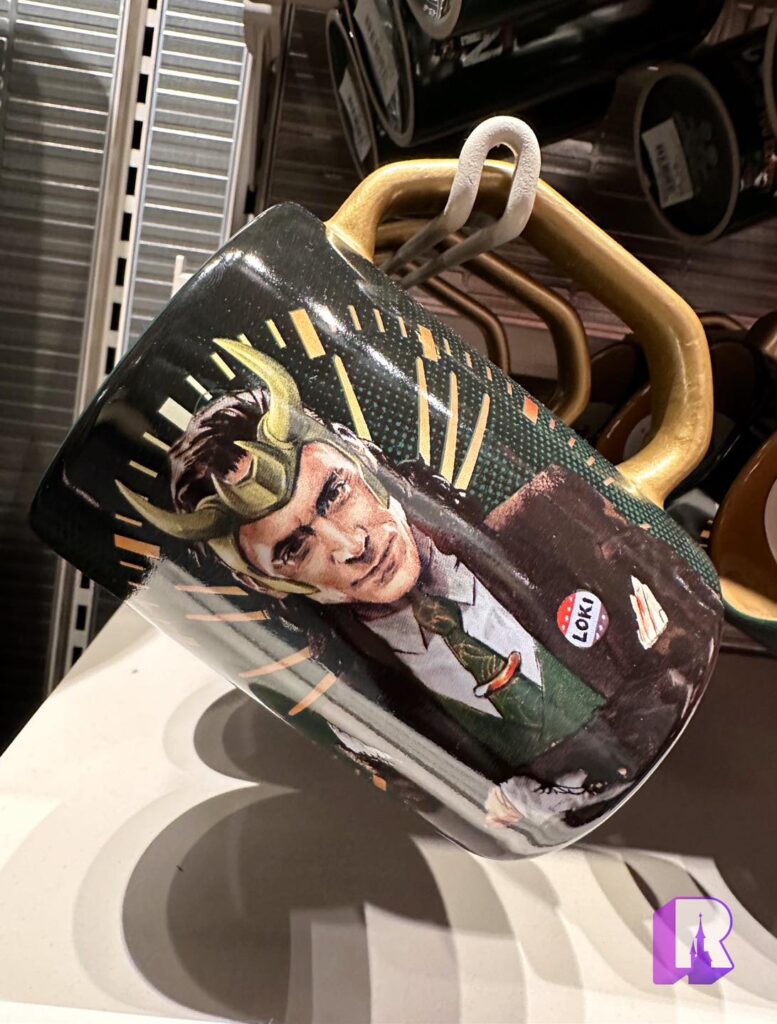 Nouveau sabre laser legacy d'Ahsoka Tani (350€/unité) — Star Traders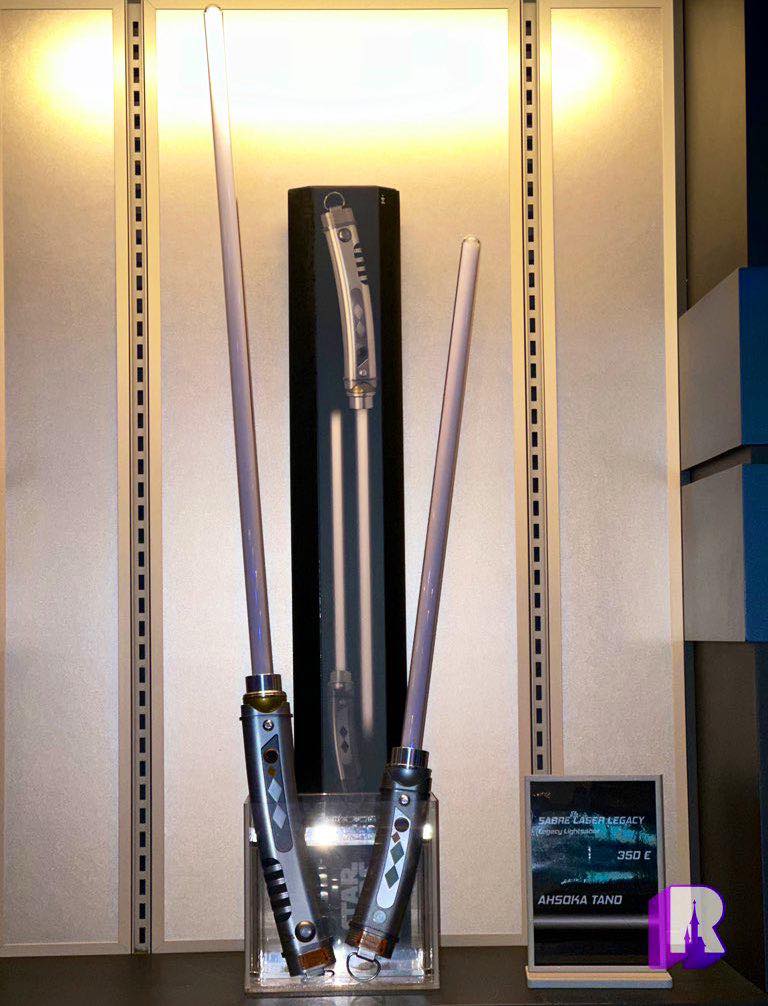 Nouveau sac Loungefly « La Reine des Neiges » (90€/unité) — Main Street Motors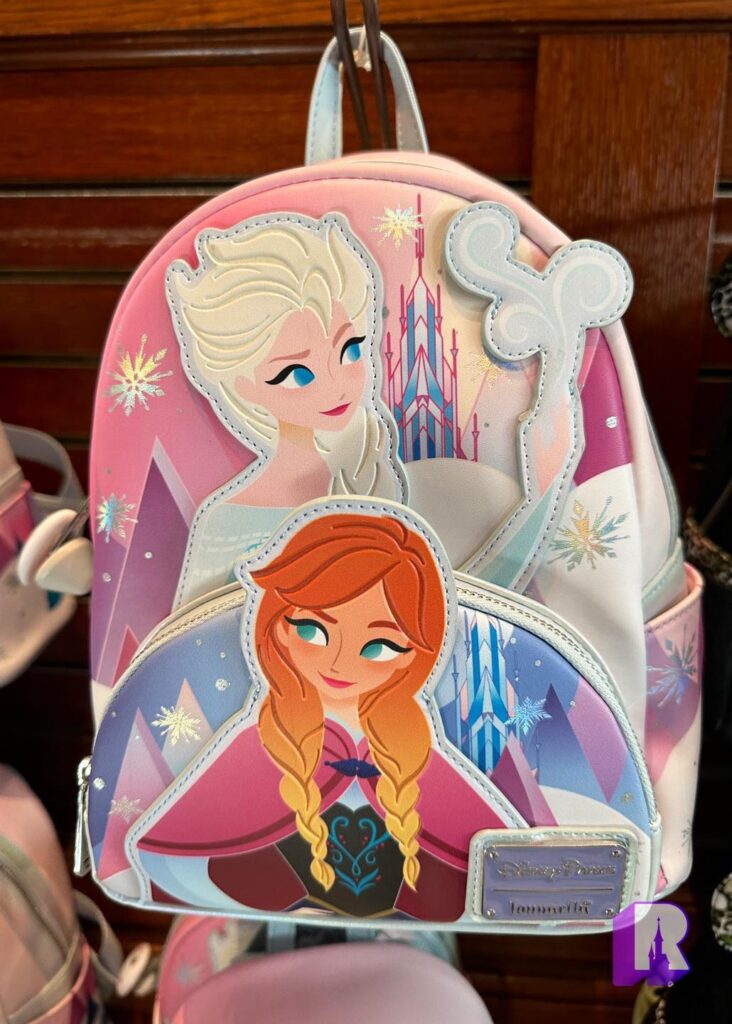 Nouveau hoodie pilou pilou personnage (60€/unité) — Emporium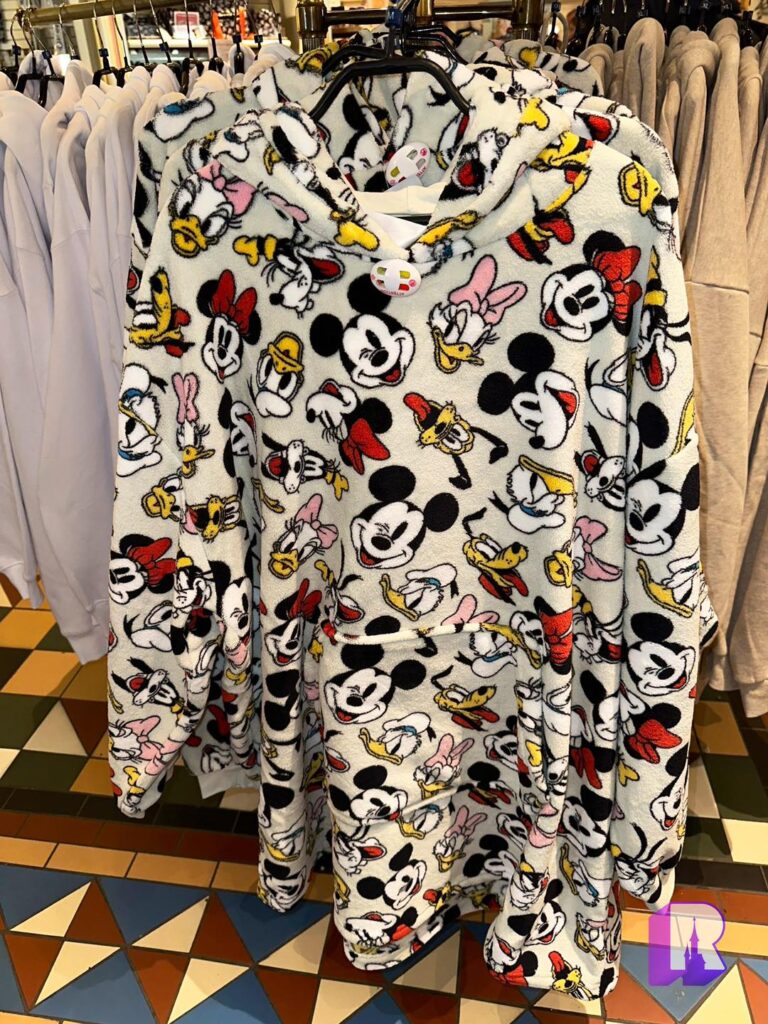 Nouveaux magnets Halloween & Noël (5€/unité)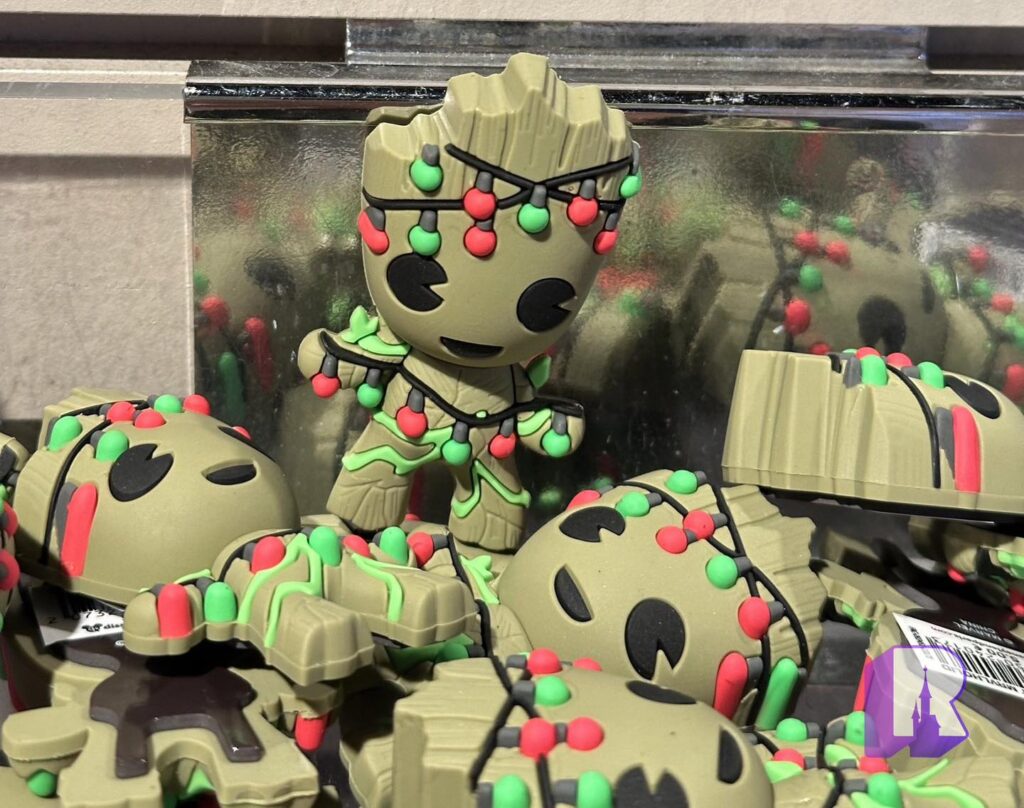 Nouveautés à Disney Fashion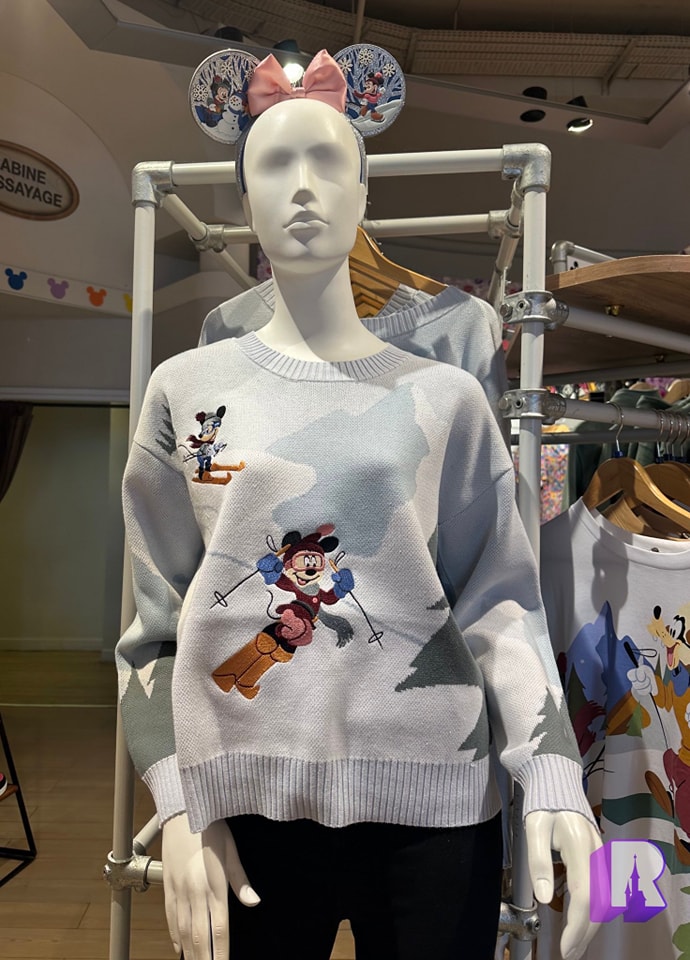 La collection Mickey au Ski : pull en tricot à 70€, pull avec fermeture éclair à 60€, sweatshirt Dingo à 60€ et t-shirt à manches longues à 40€
Une écharpe Disneyland Paris à 23€
Un serre-tête de Noël à 28€
C'est tout pour cette semaine à Disneyland Paris ! Pour suivre les actualités en direct des parcs, vous pouvez nous suivre sur notre page Facebook ou encore notre compte X (en anglais).
On se retrouve la semaine prochaine pour un nouveau récapitulatif sur ce blog!