Au programme cette semaine : le Disneyland Hotel réouvre le 25 janvier 2024, l'arrivée des décorations d'Halloween à Frontierland, les finalistes du Programme Ambassadeur 2024-25 et bien plus encore !
⭐️ La une des nouveautés cette semaine
Réouverture du Disneyland Hotel le 25 janvier 2024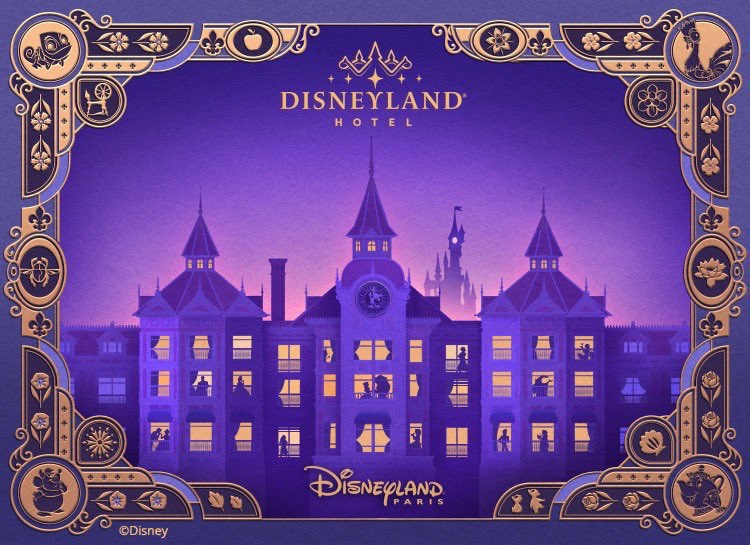 Après sa fermeture en mars 2020, le Disneyland Hotel se prépare à rouvrir ses portes avec un tout nouveau concept centré sur la royauté.
Lors d'une conférence de presse numérique, la présidente du complexe, Natacha Rafalski, a annoncé que l'hôtel rouvrira le 25 janvier 2024. Plongeons-nous dans les différents espaces et offres de cet établissement 5 étoiles.
Le hall et les espaces communs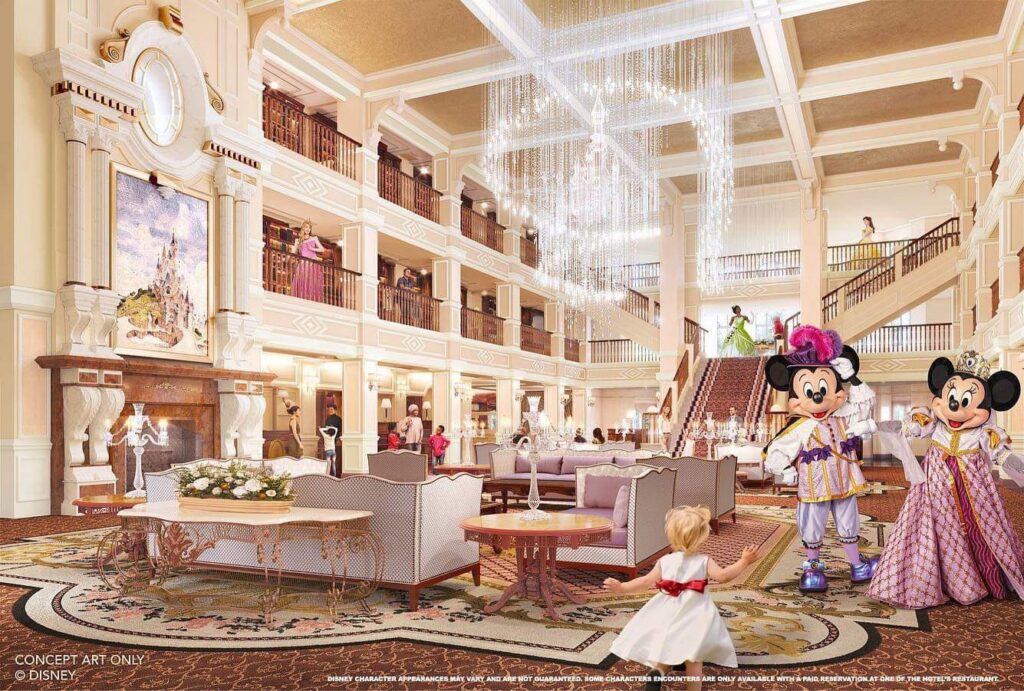 Même si l'ensemble n'a pas été complètement modifié, le hall d'entrée a été rénové et agrandi. Il dégagera une atmosphère de bibliothèque, s'inspirant de « La Belle et la Bête ».
Le plafond sera orné d'un nouveau lustre en cristal illuminé avec quelques surprises. Selon les esquisses disponibles, Mickey et Minnie se promèneront dans l'hôtel en tenues royales. Ils seront accompagnés par un groupe de performers appelé "La Troupe Royale", qui avec eux et les princesses Disney, surprendra et divertira les clients tout au long de la journée.
Restaurants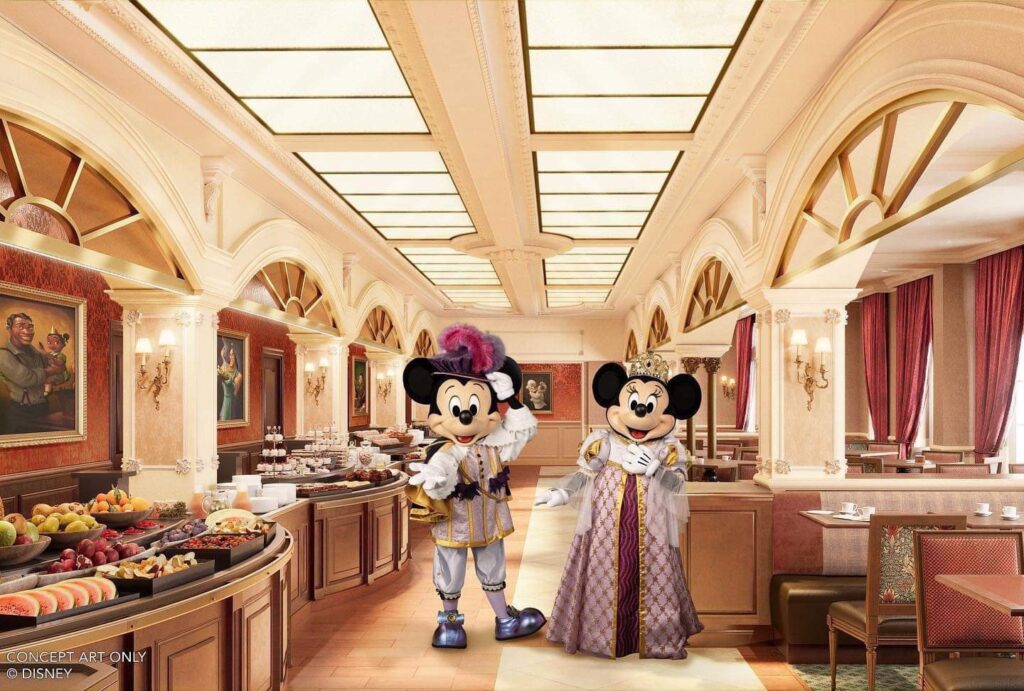 Le "Royal Banquet", le restaurant buffet transformé de l'ancien "Inventions", accueillera Mickey, Minnie et leurs amis à chaque service. Comptez 100€ par adulte. Ouvert pour tous les clients des hôtels Disney pour le déjeuner, mais réservé aux clients du Disneyland Hotel pour le dîner.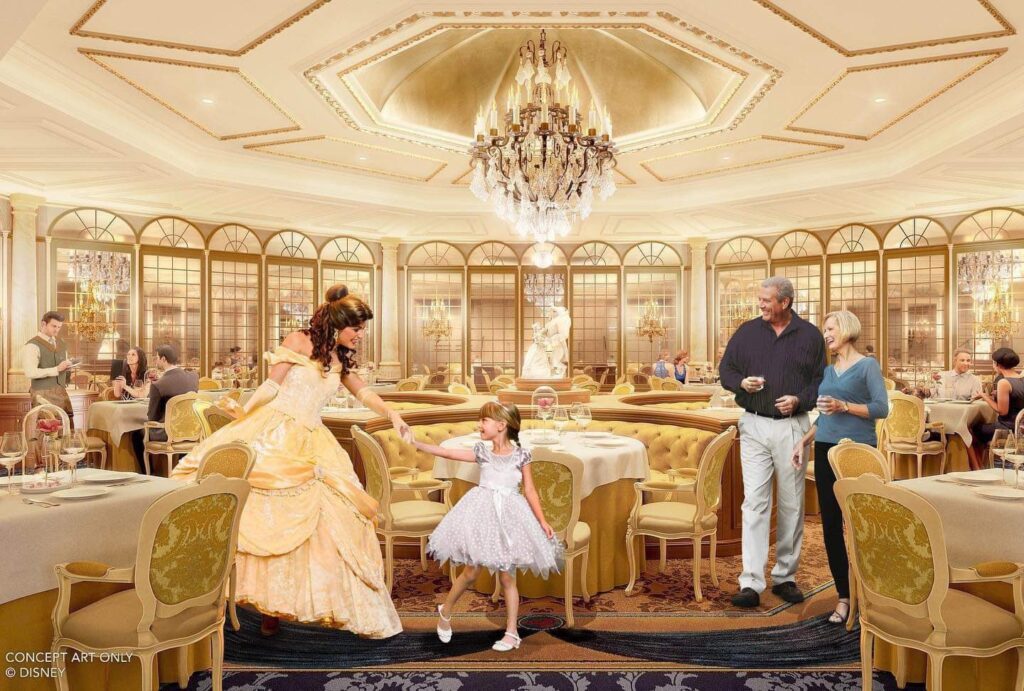 Quant au restaurant haut de gamme "Table de Lumière", les clients pourront rencontrer un couple royal chaque soir dans un cadre inspiré de « La Belle et la Bête ».
"Fleur de Lys" remplacera le Cafe Fantasia comme le nouveau bar principal. Aucune esquisse ou photo n'a encore été partagée.
Chambres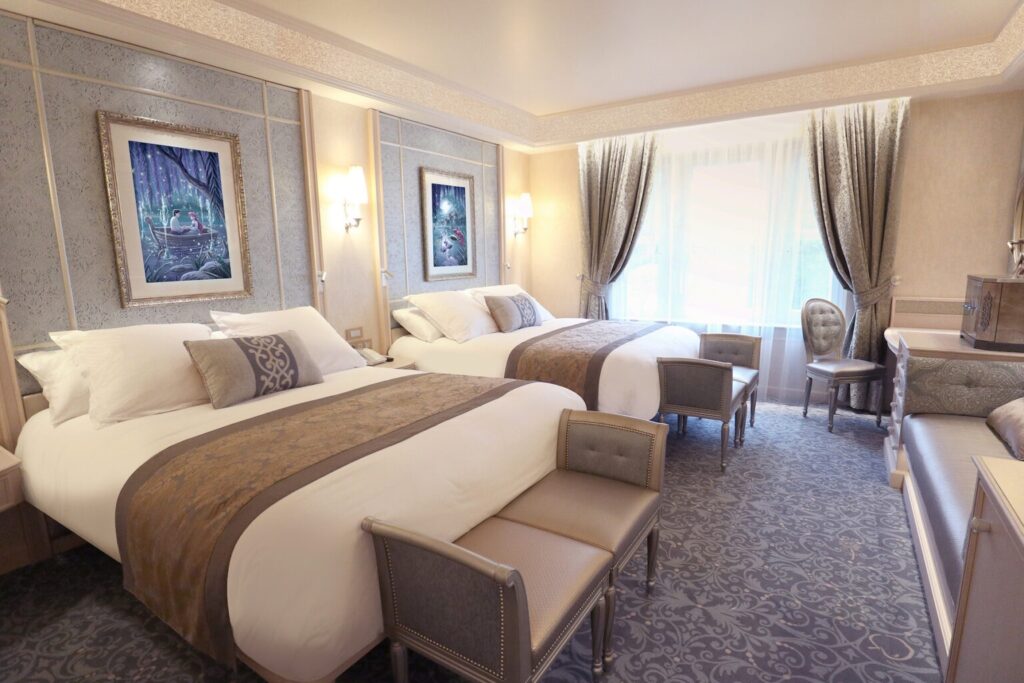 Les chambres « Supérieures » seront ornées de tissus luxueux bleus et argentés. Les chambres « Deluxe », d'un niveau supérieur, offriront davantage de luxe.
Suites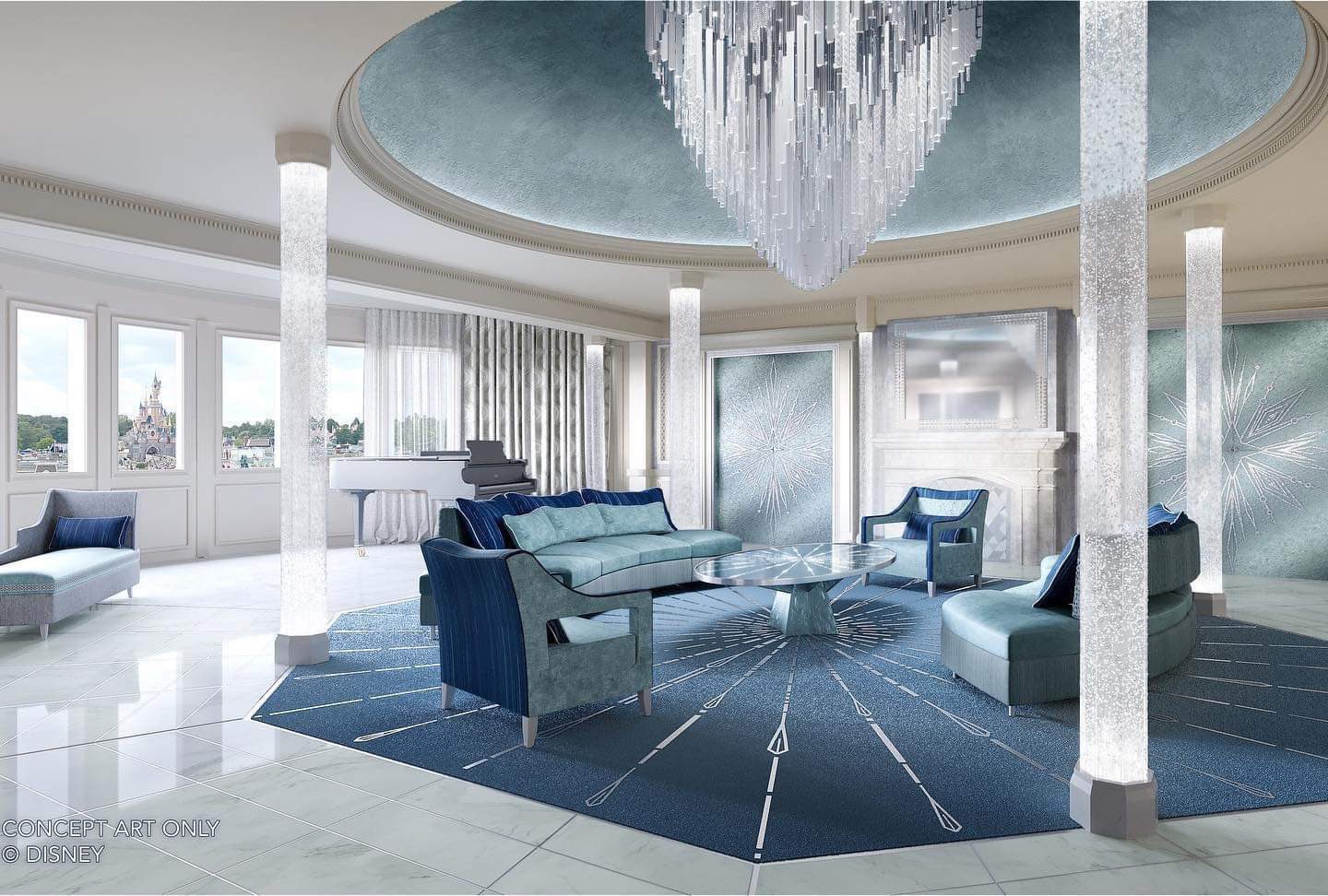 La « Royal Suite Frozen » est la suite phare, offrant les logements les plus luxueux de l'hôtel. D'autres suites, comme la « Princely Suite », inspirée du film « La Belle et la Bête », offriront une expérience ornée à souhait.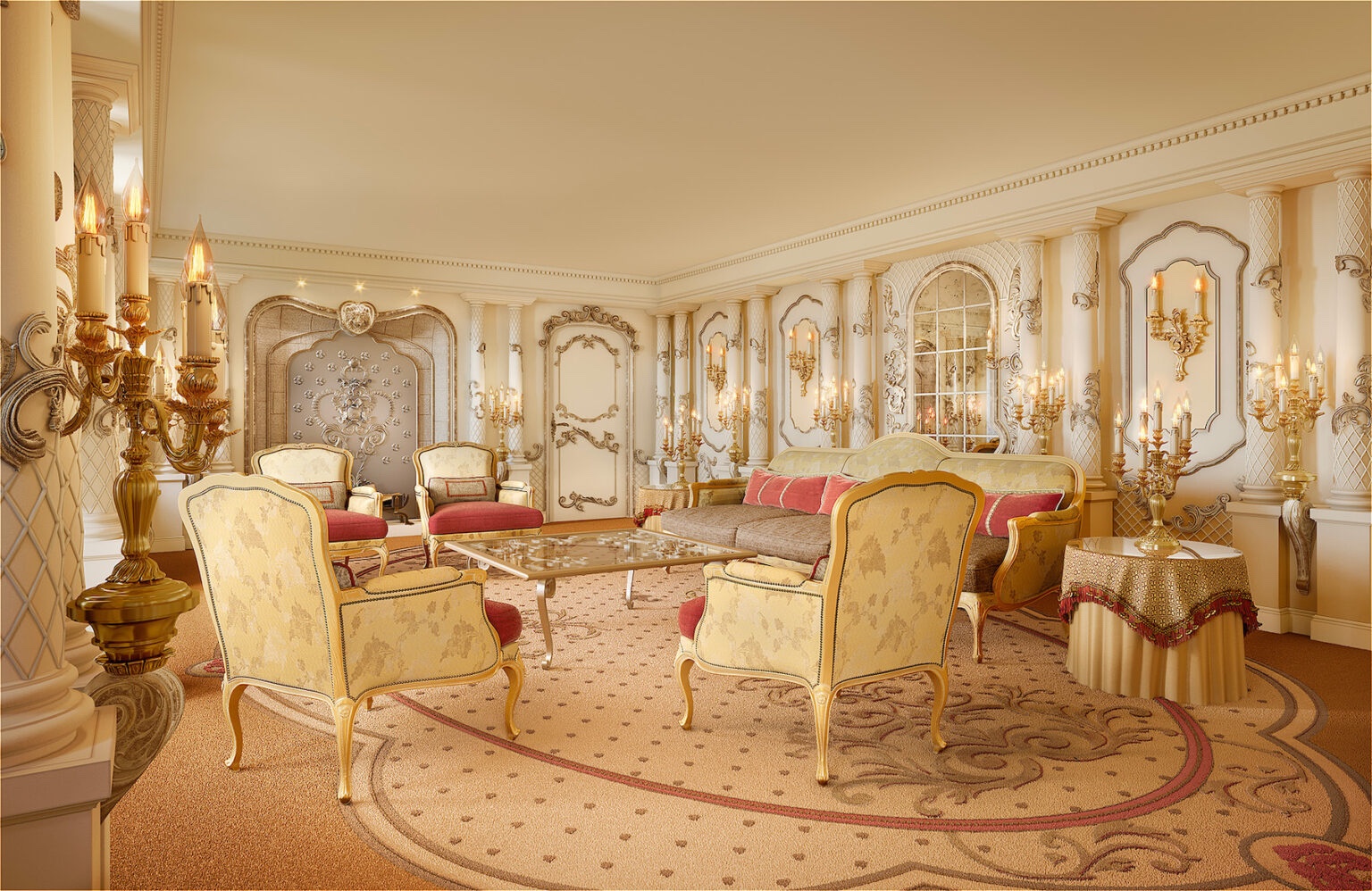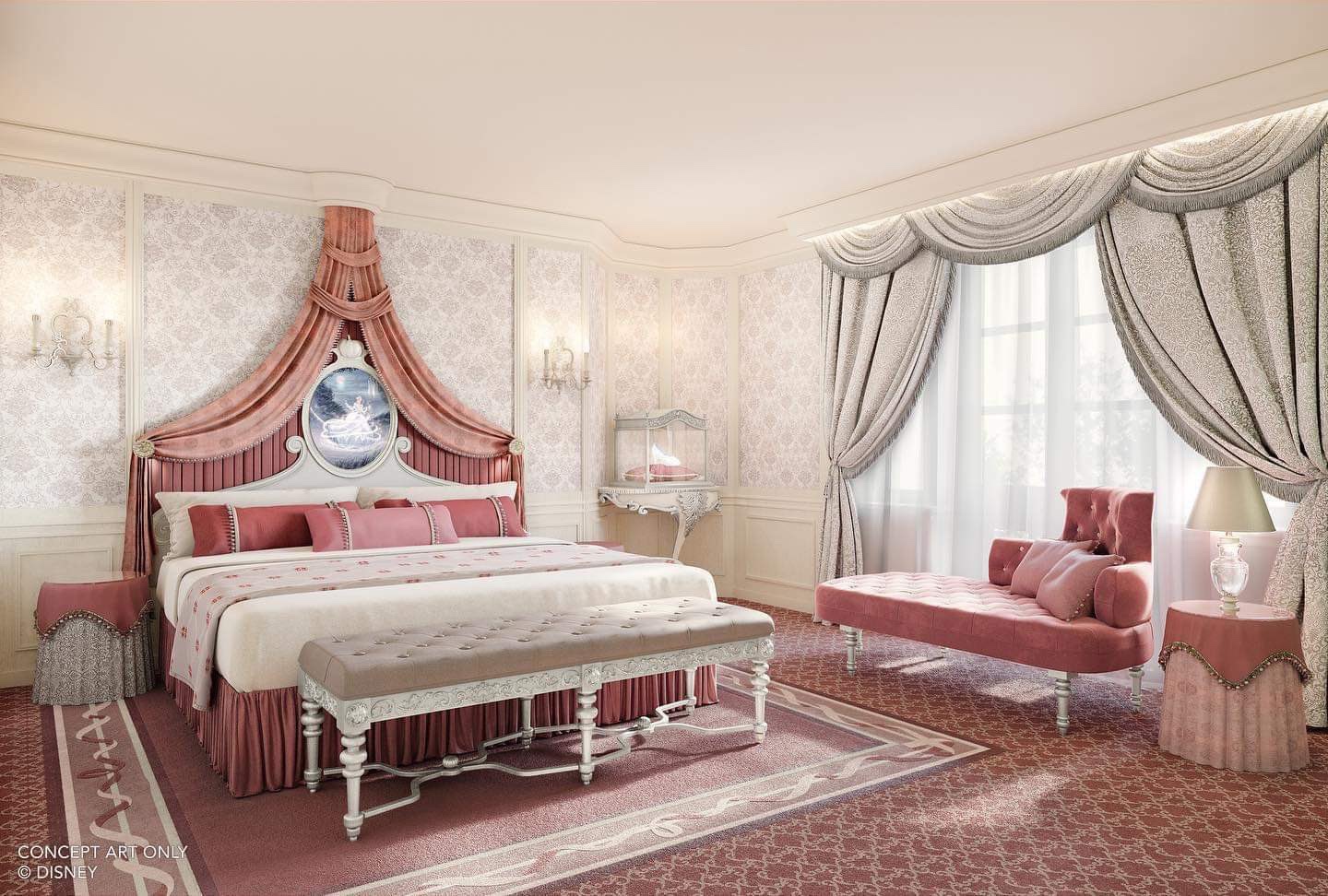 Il existe également des suites signature proposant cinq thèmes inspirés par « La Belle au bois dormant », « La Belle et la Bête », « Cendrillon », « Raiponce » et « Frozen ». Les suites et Castle Club donneront également accès au légendaire salon Castle Club, proposant un petit-déjeuner avec les personnages, des collations, des boissons et un service de haut standing.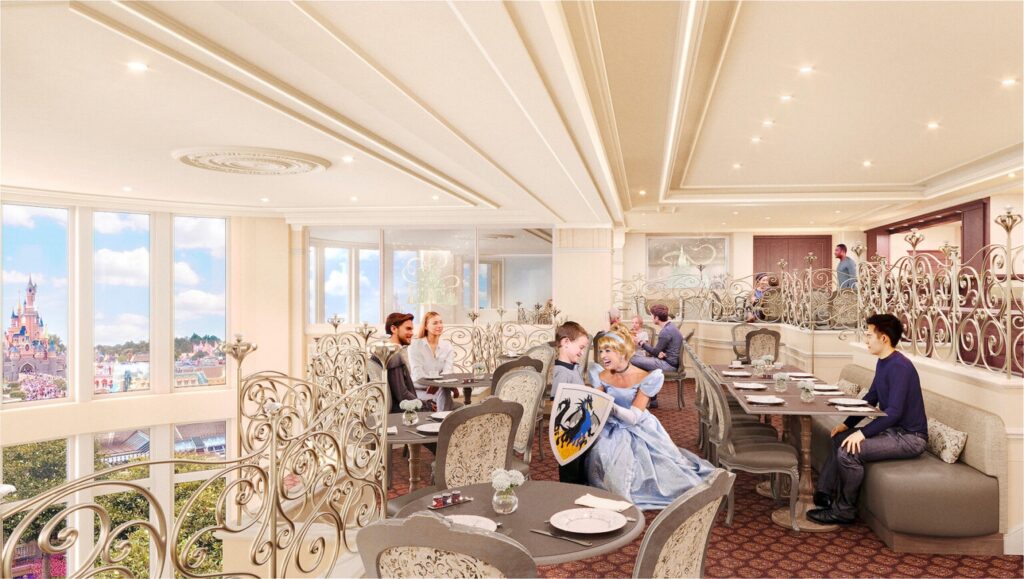 Question tarifs, pour la nuit d'ouverture, les prix débuteront à 901€, atteignant jusqu'à 1 182€ lors de la haute saison en février.
Divertissements pour les enfants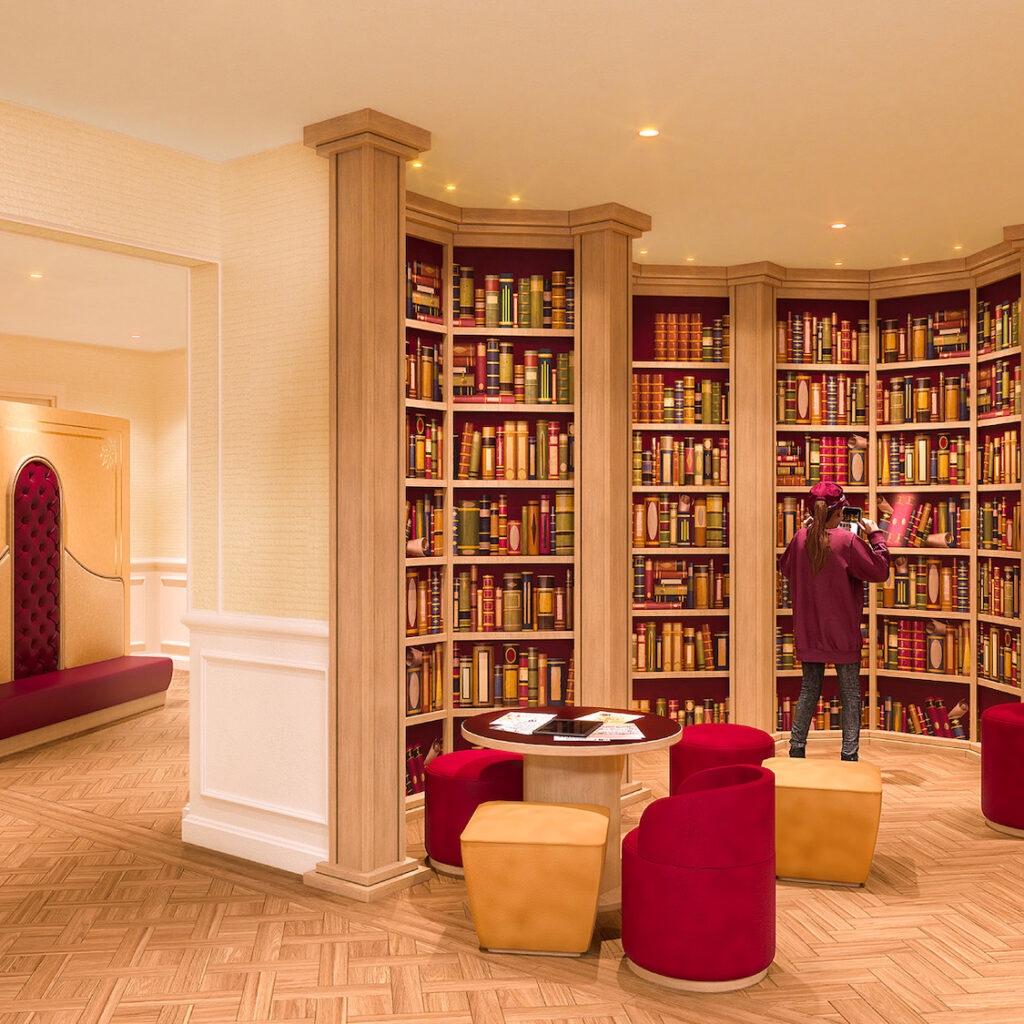 Pour les plus jeunes, le Disneyland Hotel proposera le « Royal Kids Club », doté d'une « bibliothèque interactive » avec des expériences en réalité virtuelle. L'hôtel accueillera également une boutique Bibbidi Bobbidi, où les visiteurs pourront rencontrer les princesses Disney sur réservation.
Spa
La piscine n'a pas été agrandie. Cependant, le spa a été rénové dans un style royal, et proposera de nouvelles salles dédiées à la méditation et au yoga, ainsi que tous les services haut de gamme que l'on peut attendre d'un spa de ce niveau.
Palissades autour du parterre « Mickey » des Fantasia Gardens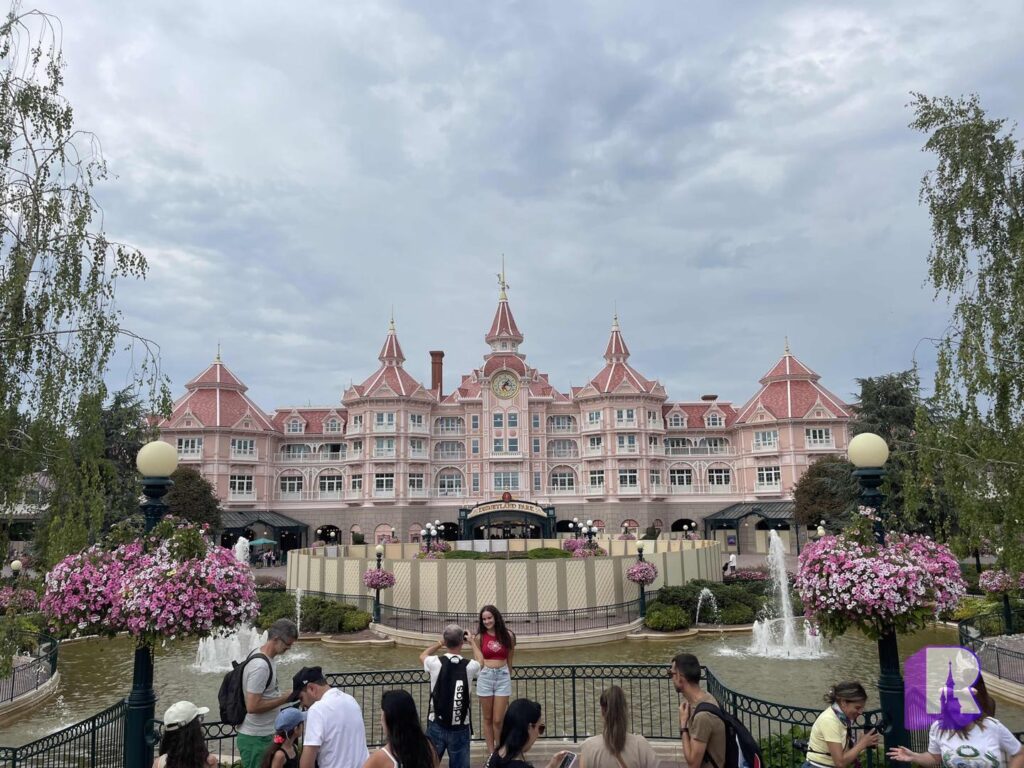 Halloween arrive à Disneyland Paris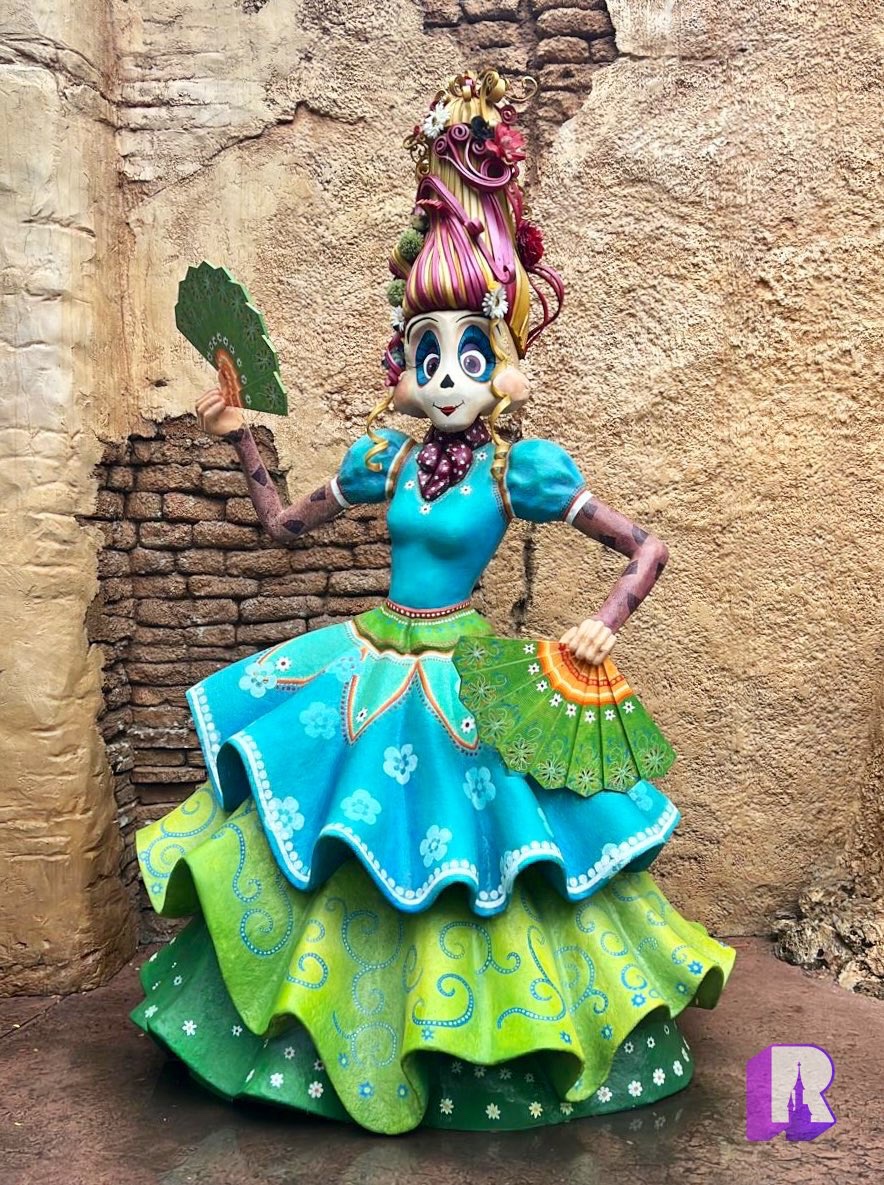 La magie d'Halloween commence à prendre vie, notamment à Frontierland.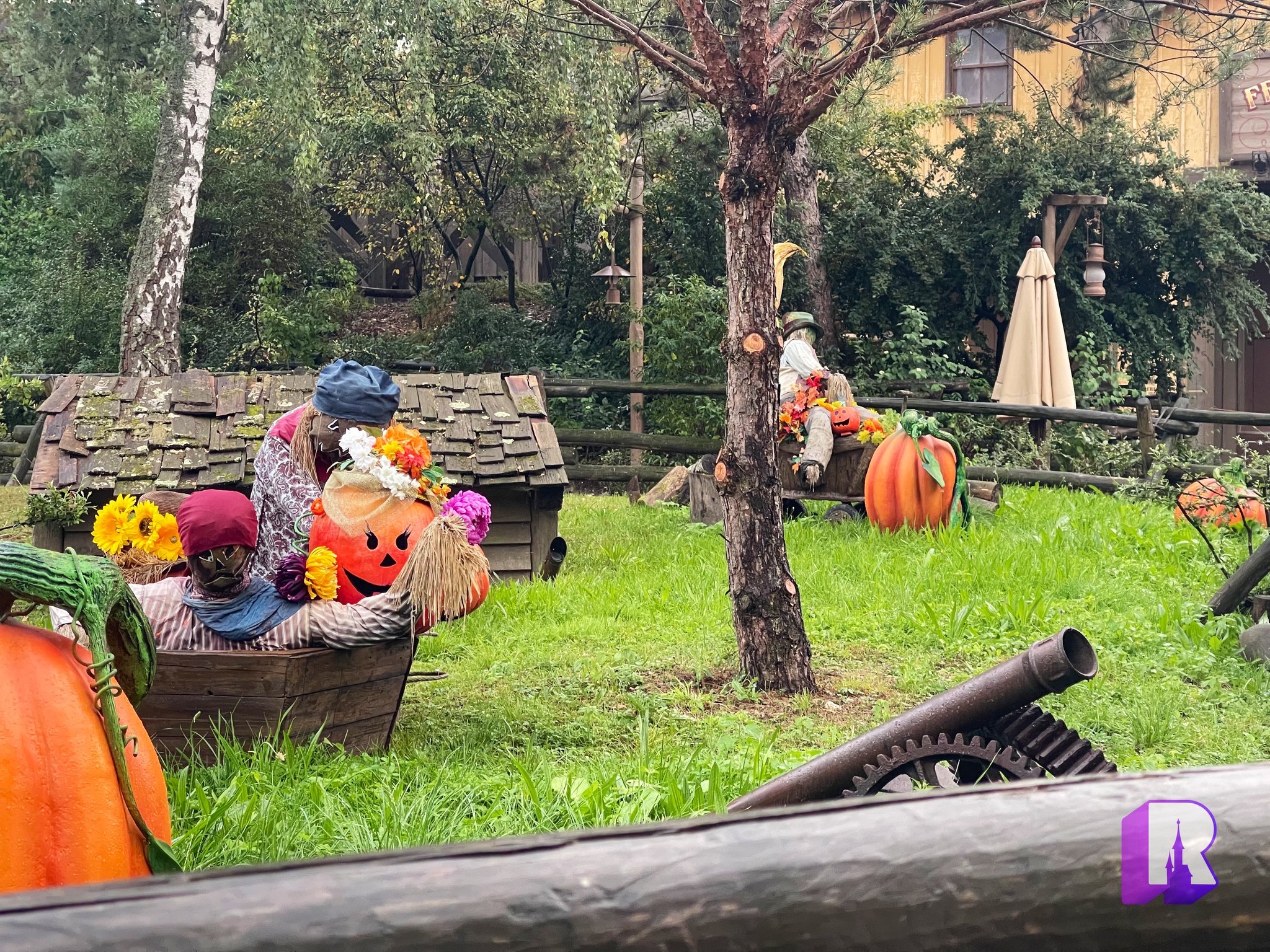 Les décorations habituelles, comme les figures de citrouilles et les statues du Dia De Los Muertos, font leur retour.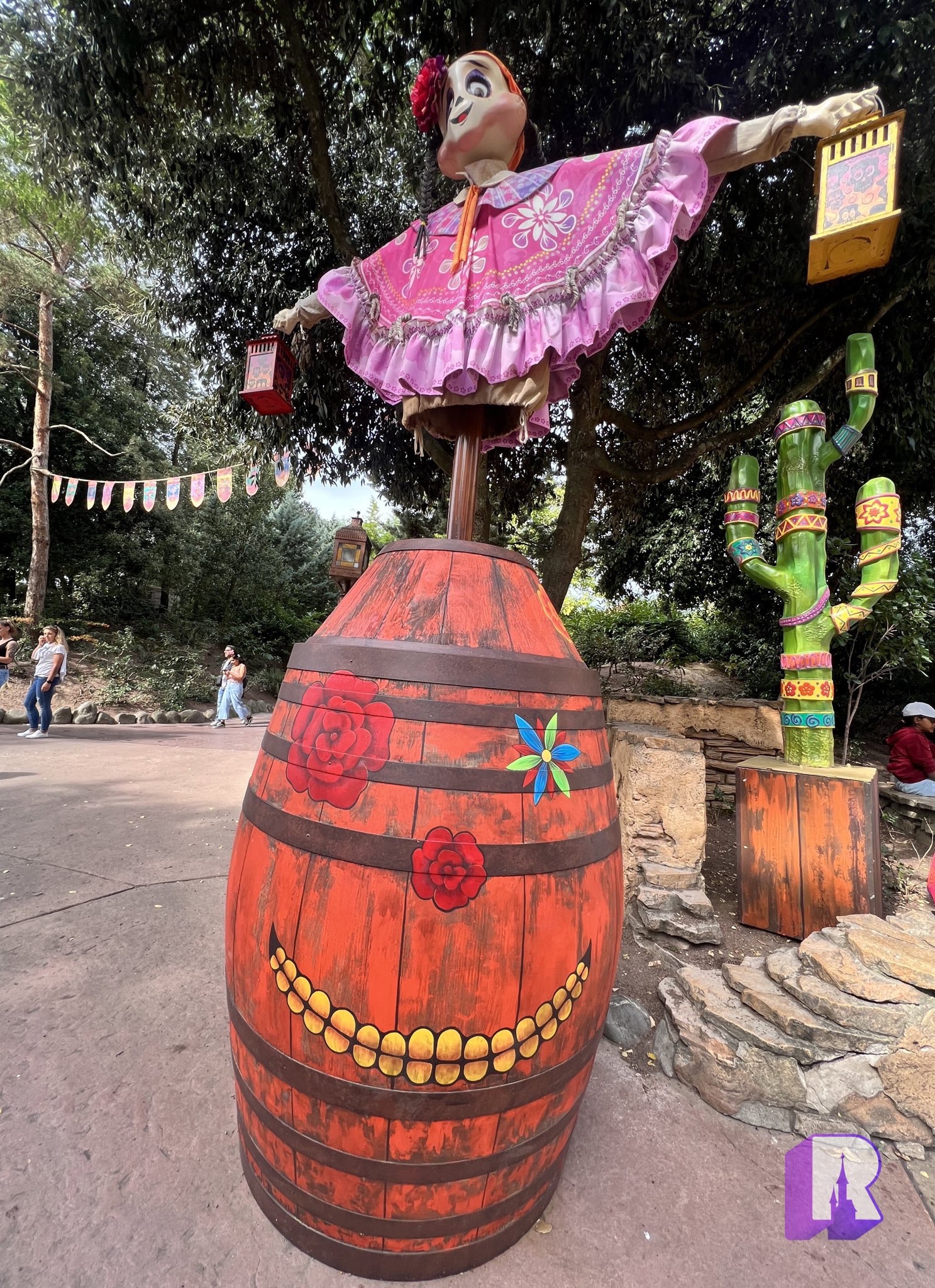 Il semblerait que la seule nouveauté, du moins à Frontierland, ce soit ces « supports » thématisés…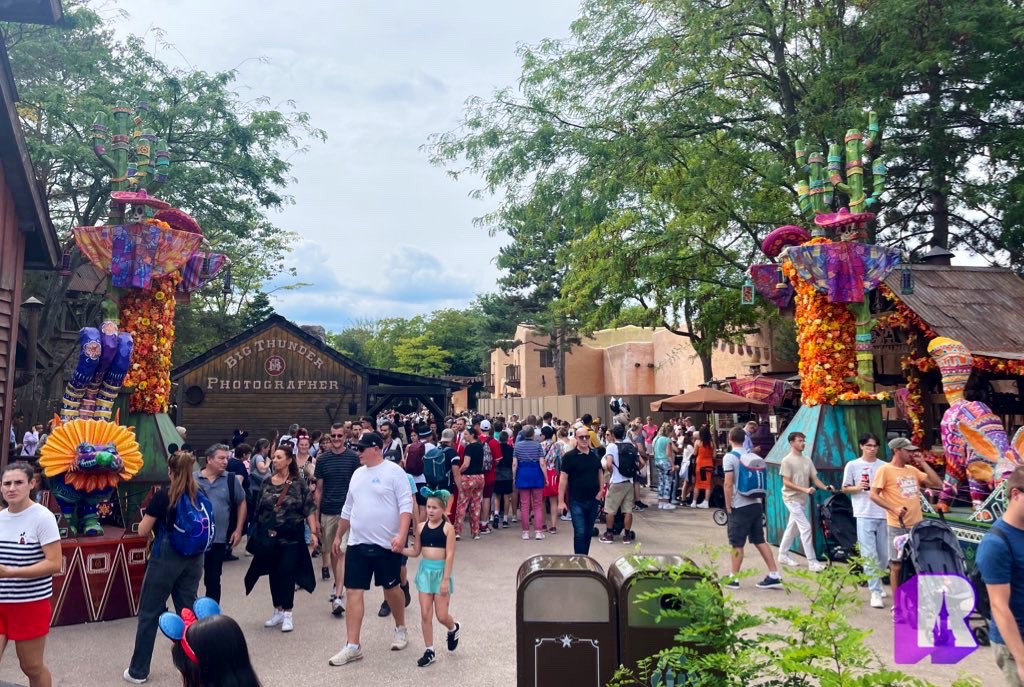 On dirait bien que nous n'aurons pas d'arches de fleurs cette année, car l'installation des éléments de décoration semble complète.
L'installation continuera au niveau de Main Street U.S.A. jusqu'au lancement de la saison d'Halloween qui est fixée au 1er octobre.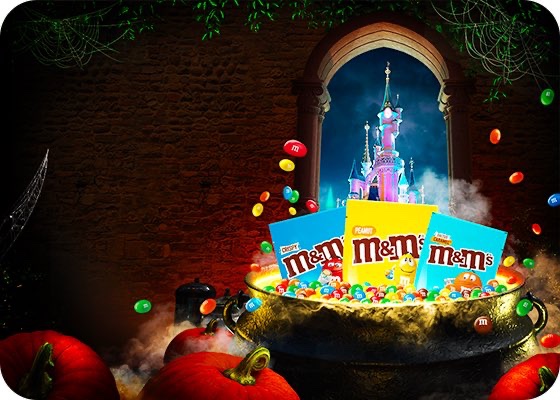 Notez que pendant la période d'Halloween, Mars, en tant que partenaire officiel, lancera une animation spéciale intitulée « Défi M&M's » au Disney Village, du 21 octobre au 5 novembre.
Voici les finalistes du Programme Ambassadeur 2024-25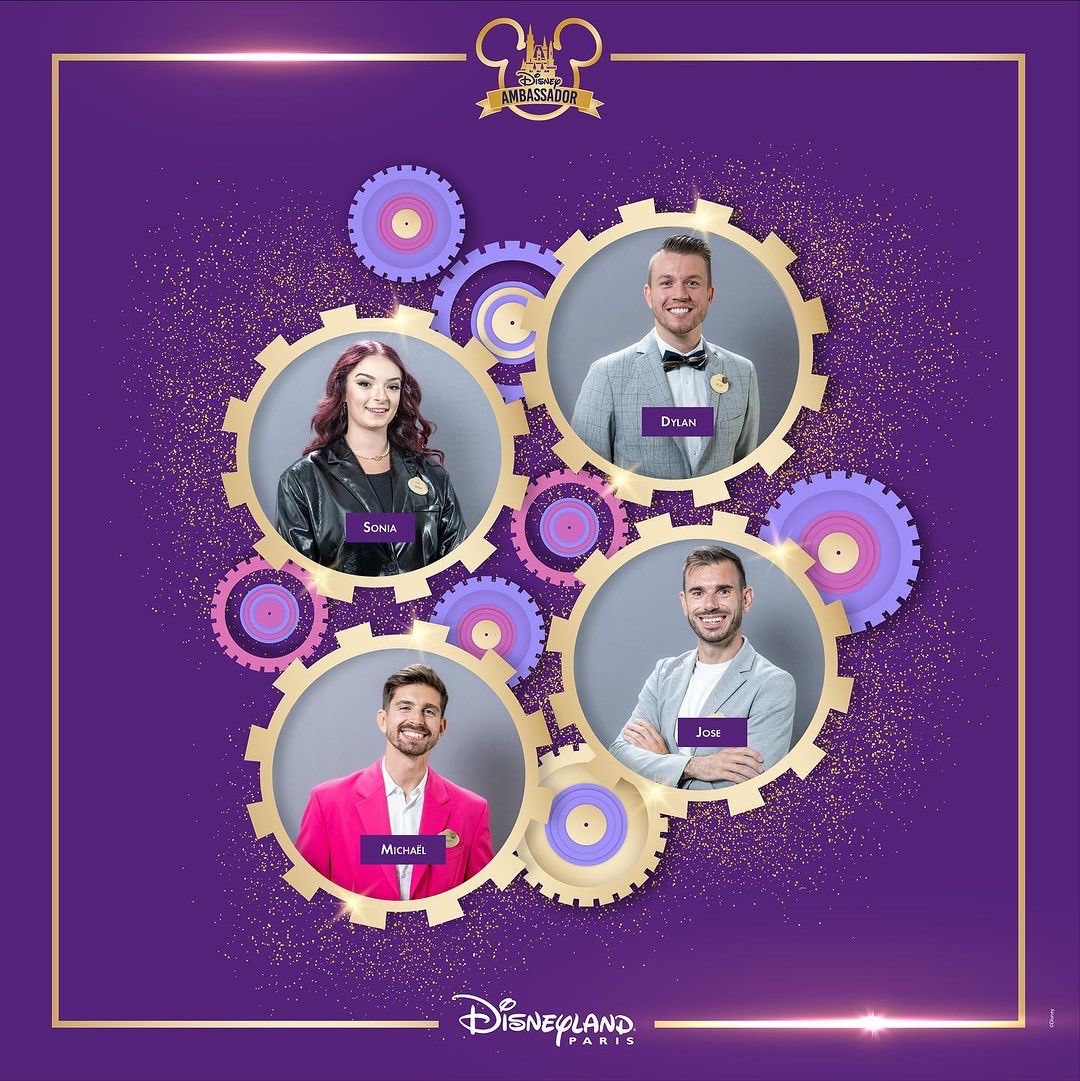 Disneyland Paris a dévoilé les noms des prétendants au titre d'Ambassadeur pour 2024-25 : un grand bravo à Dylan, Michaël, Jose et Sonia !
Rendez-vous le 21 septembre pour découvrir les 2 ambassadeurs qui remplaceront Carmen et Quentin.
🚧 Quoi de neuf au niveau des fermetures et travaux ?
Le Silver Spur Steakhouse à Frontierland a rouvert ses portes après trois mois de rénovation.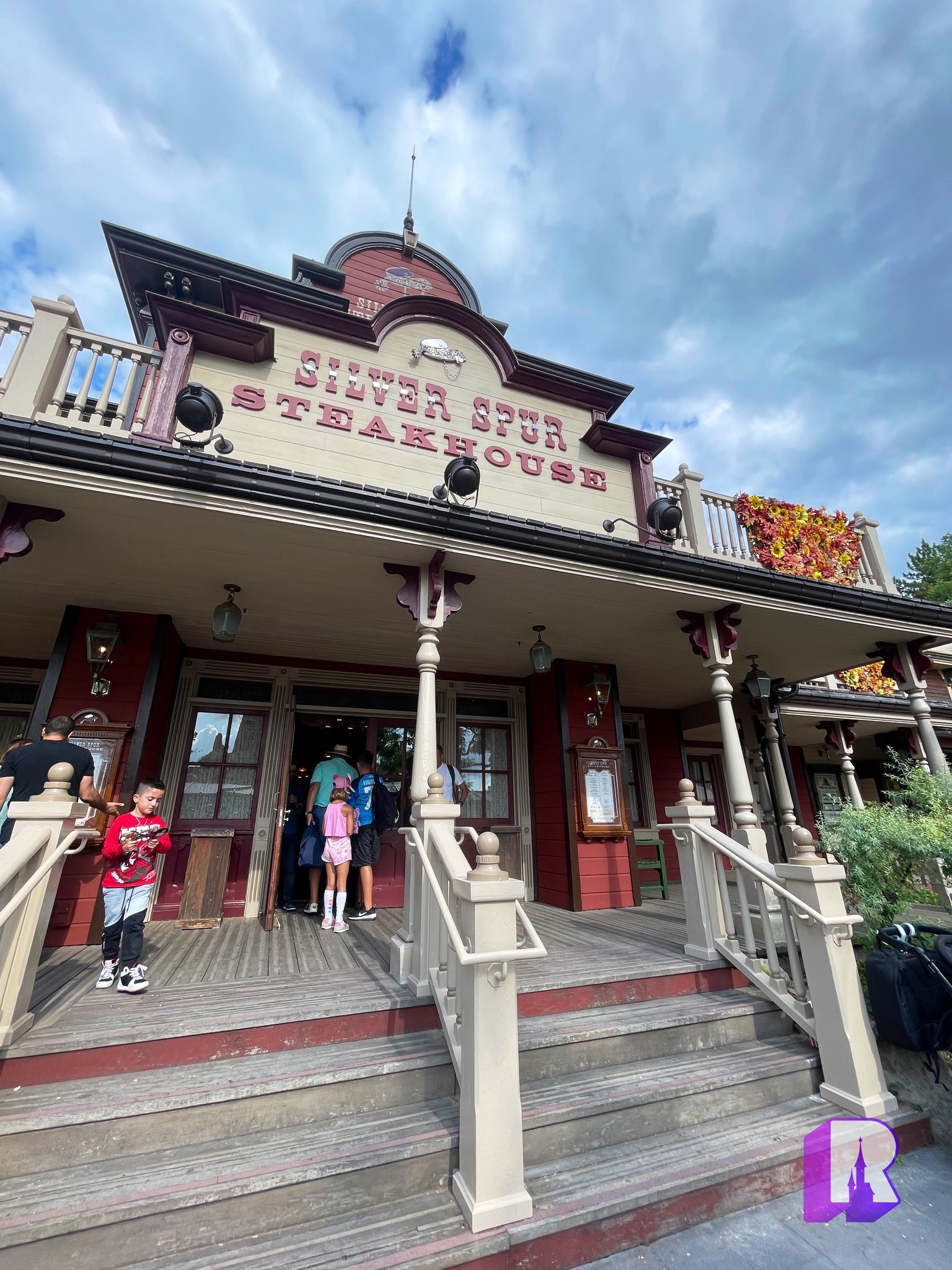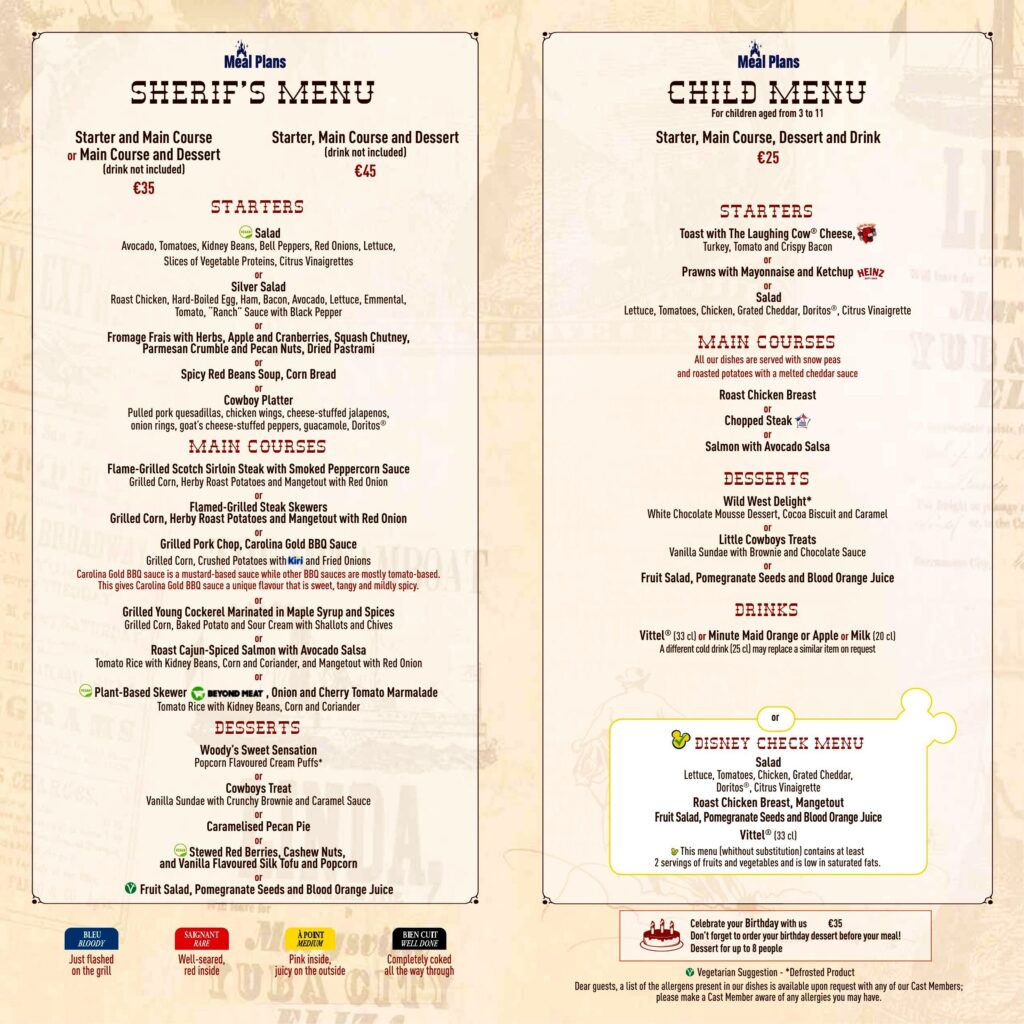 L'enseigne de la Brasserie Rosalie se dévoile…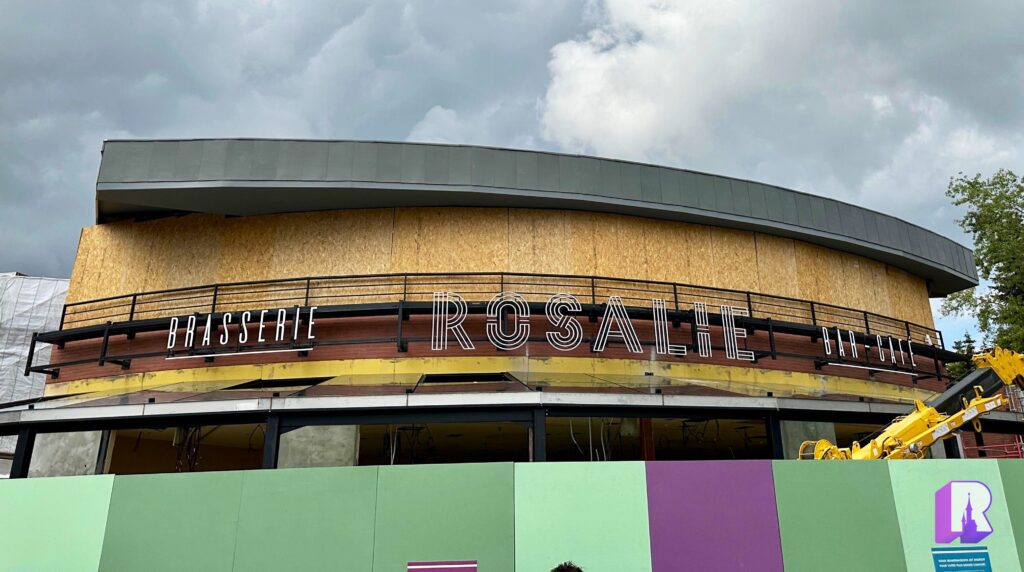 Au Disney Village, nous avons pu apercevoir la nouvelle enseigne pour le restaurant « Brasserie Rosalie », avant qu'elle ne soit cachée un peu plus tard.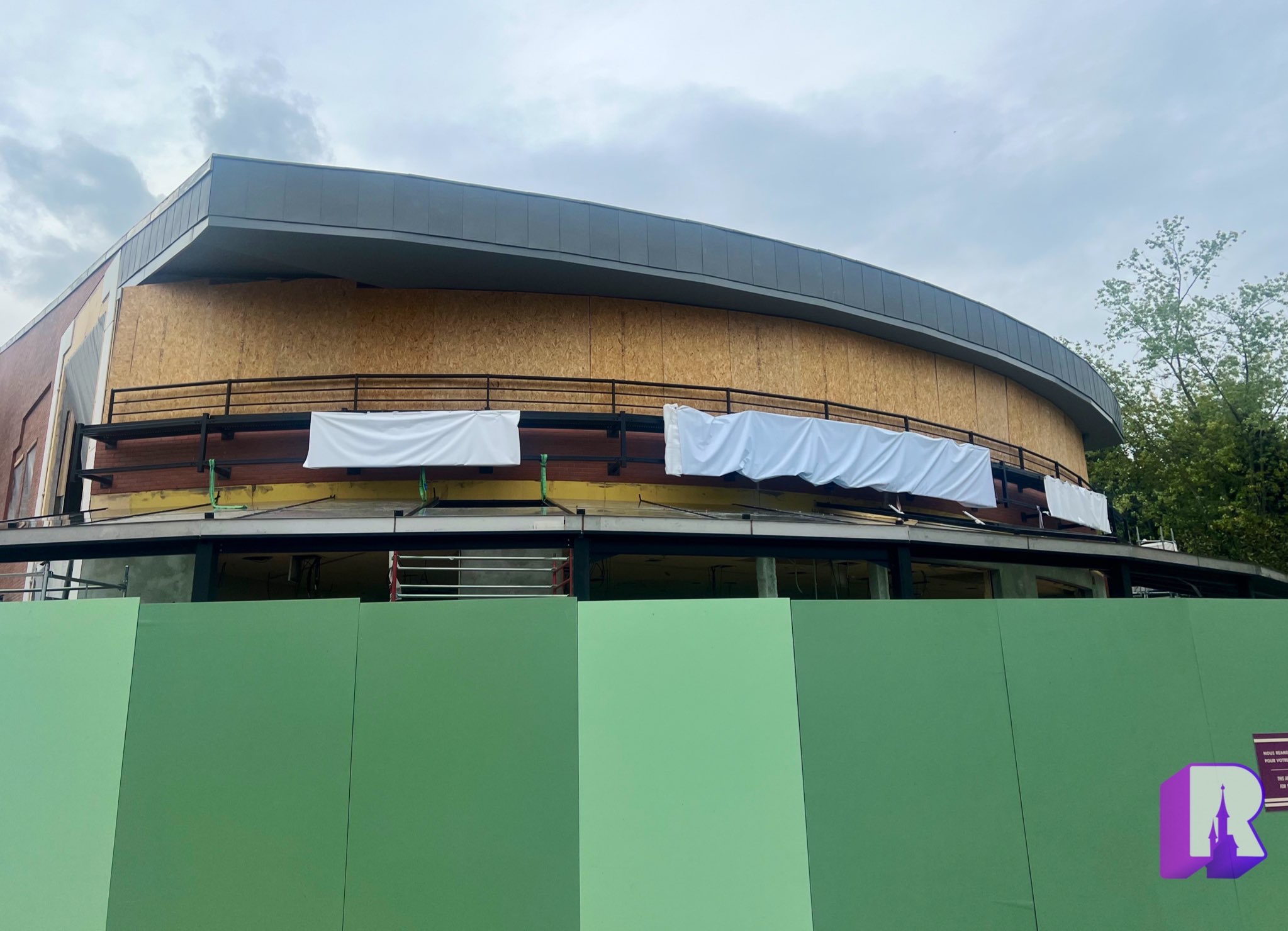 Travaux à l'extérieur du « Plaza Gardens »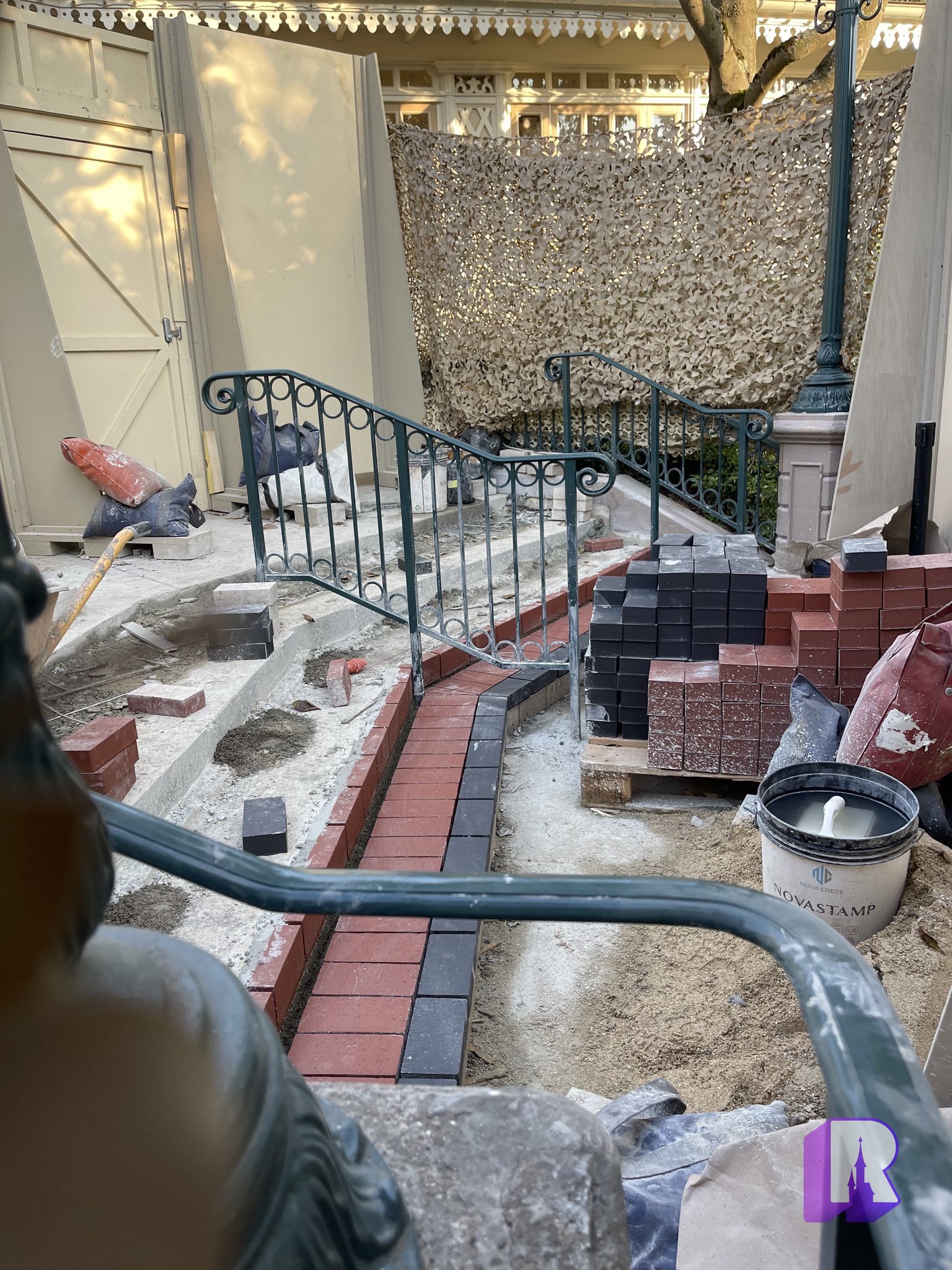 Des travaux de rénovation sont en cours au niveau des pavés à l'entrée du Plaza Gardens.
🛍️ Nouveautés merch & food
Le Gibson Girl Ice Cream Parlor cesse sa collaboration avec Ben & Jerry's et servira désormais des glaces Carte d'Or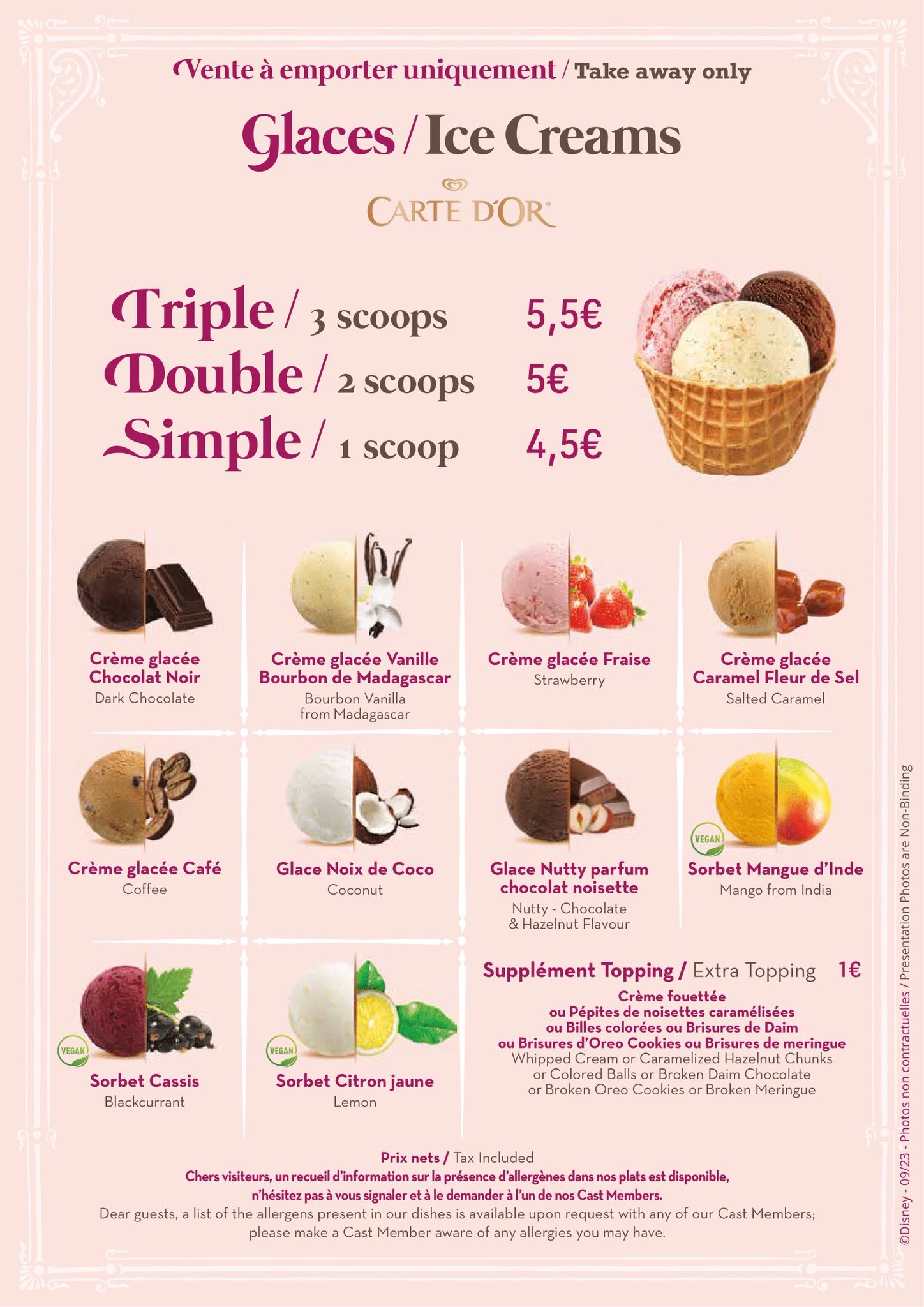 Nouvelles décorations de Noël — La Boutique du Château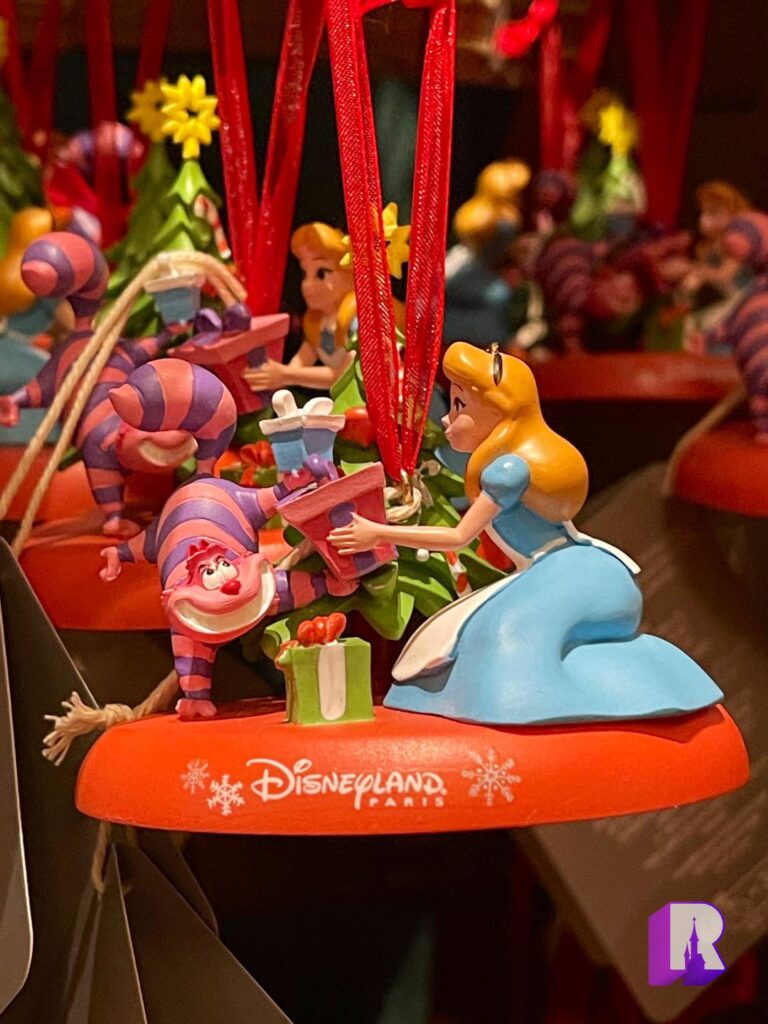 Les neveux de Donald, Alice et Stitch : 18€ chacun, Groot 25€, et une couronne de Noël Mickey 60€
Nouveau pull matelassé « Grogu » (65€/unité) — Star Traders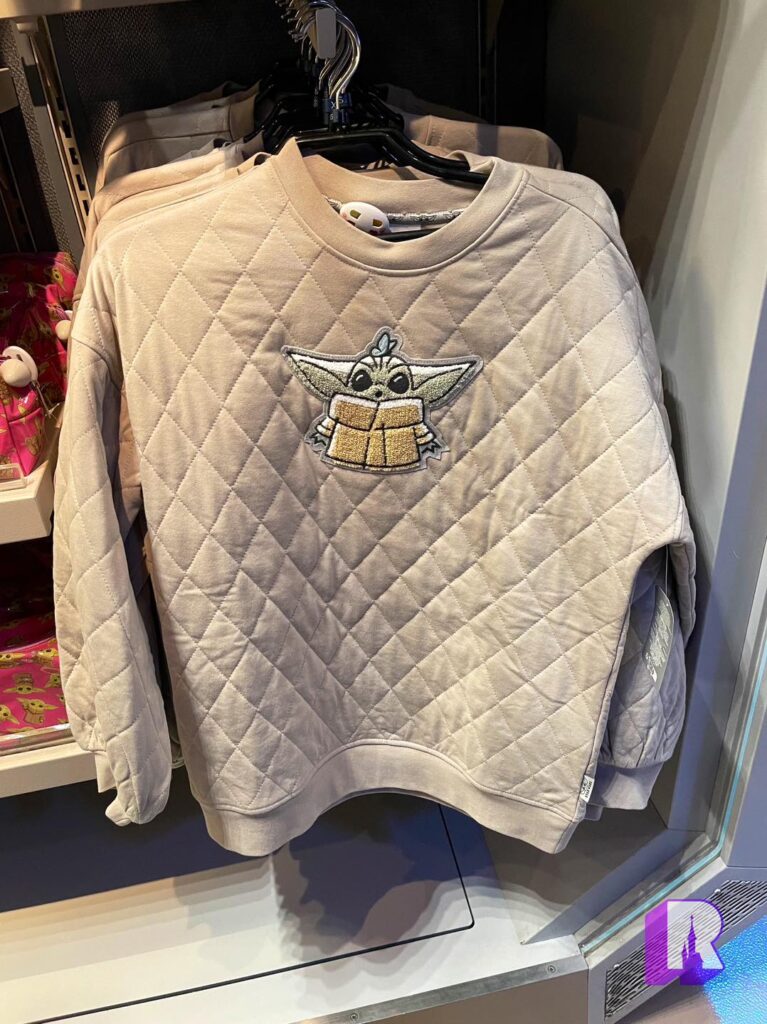 Nouveau jersey « Disneyland Paris #Disney100 » (80€/unité)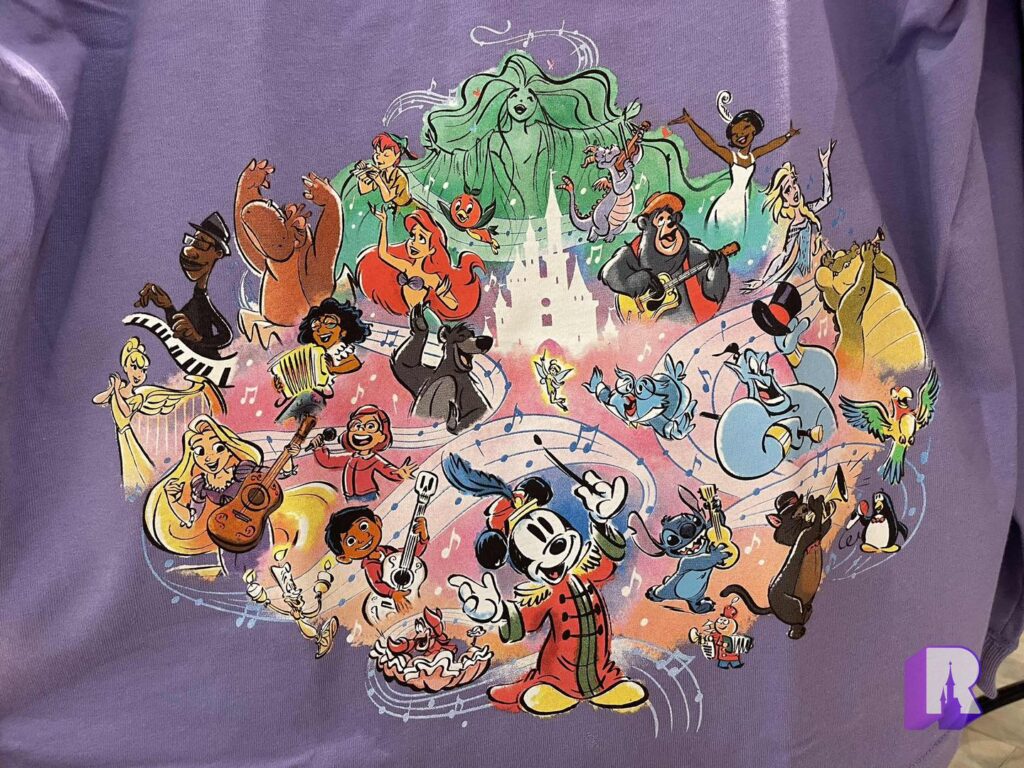 Nouveaux produits cosmétiques de « Mad Beauty » — World of Disney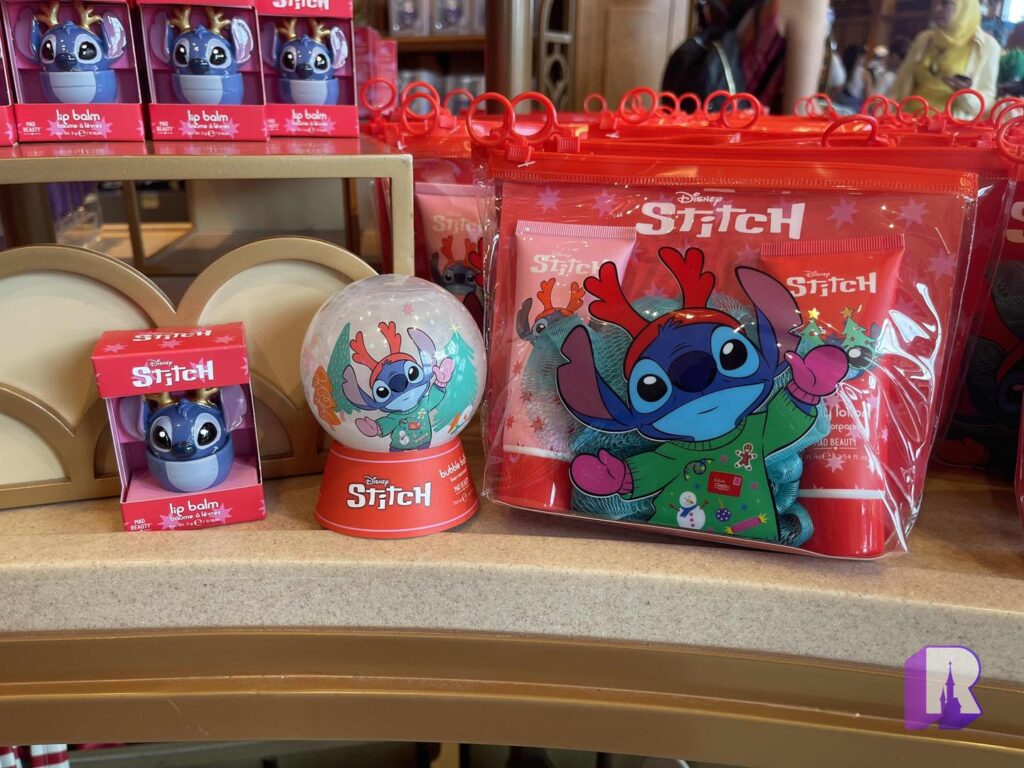 – Stitch Noël : baume à lèvres (10€), bain moussant (10€), set de douche avec loofa (14€)
– Produits La Reine des Neiges : 2 baumes à lèvres (10€), lait corporel (9€) palette (20€)
Petite peluche de Noël « Simba » (15€/unité) — World of Disney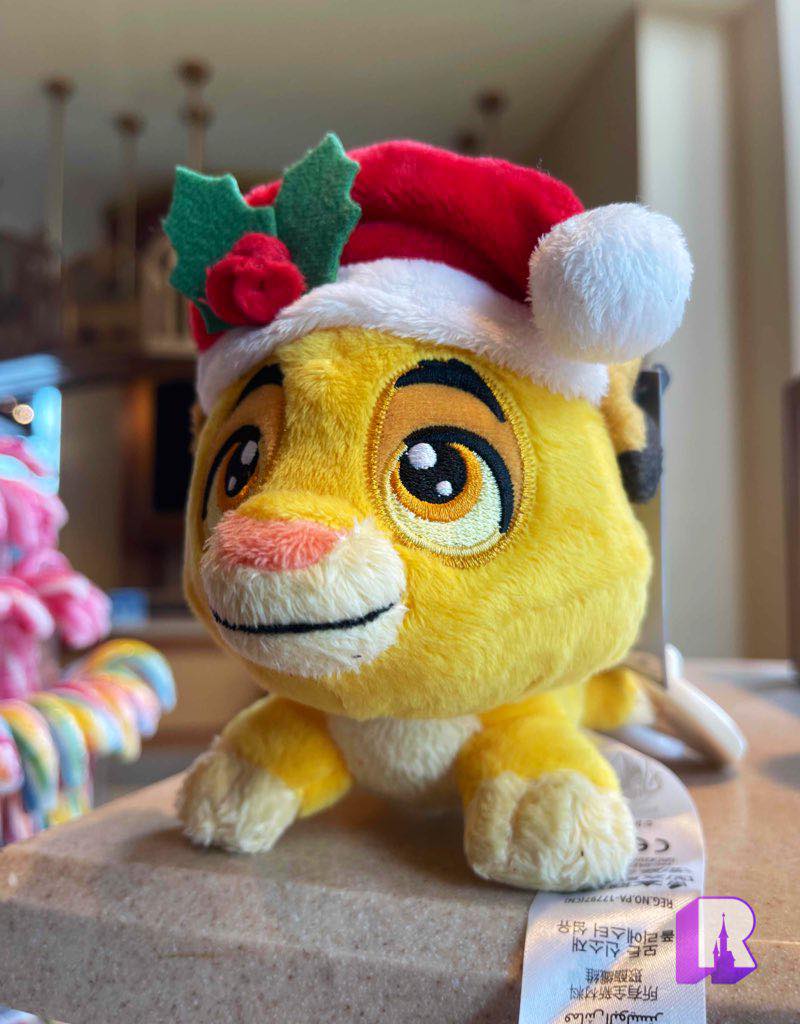 Nouvelle décoration de Noël Stitch avec une grenouille (15€/unité) — World of Disney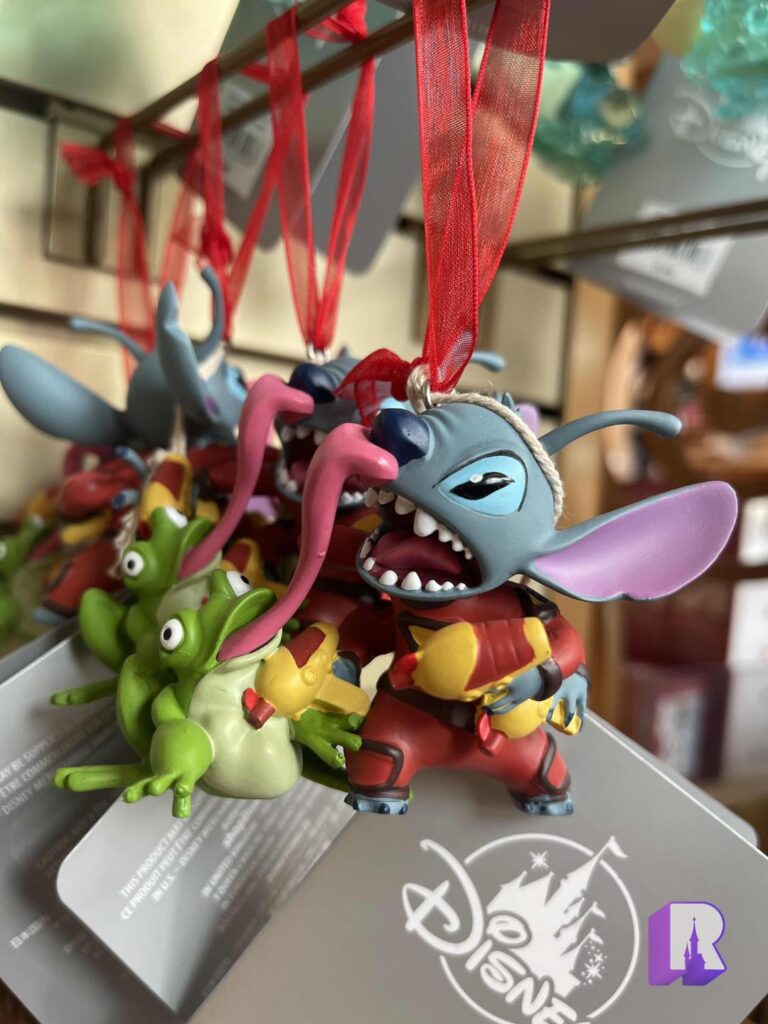 C'est tout pour cette semaine à Disneyland Paris ! Pour suivre les actualités en direct des parcs, vous pouvez nous suivre sur notre page Facebook ou encore notre compte Twitter (en anglais).
On se retrouve la semaine prochaine pour un nouveau récapitulatif sur ce blog!