Il n'est jamais simple pour un rédacteur de prendre la plume pour faire une critique élogieuse. Le risque de manque de nuance rend l'exercice paradoxalement plus compliqué qu'une critique négative. Alors donc, quels mots choisir pour exprimer mon sentiment après un séjour dans la nouvelle mouture de l'Hotel New York : The Art of Marvel, sans tomber dans le piège du papier dithyrambique et illisible car trop long ?
« Bluffé » et « séduit », car je gardais de plusieurs séjours une image d'un hôtel au charme désuet mais réel, qui nous faisait nous sentir tel Marty Mac Fly qui débarque dans le passé, dans un New York fantasmé et très coloré. Dans « The Art of Marvel », la Delorean a fait le trajet dans le sens inverse : elle nous amène dans un futur proche, dans un New York très chic et à la gamme chromatique beaucoup plus sobre (et sombre). En résumé, l'hôtel garde sa référence spatiale, un New York idéalisé, tout en inversant sa référence temporelle, le futur proche plutôt que le passé. Et ça marche : j'ai eu la sensation de découvrir un nouvel hôtel, mais celui-ci n'a pas perdu son âme originelle.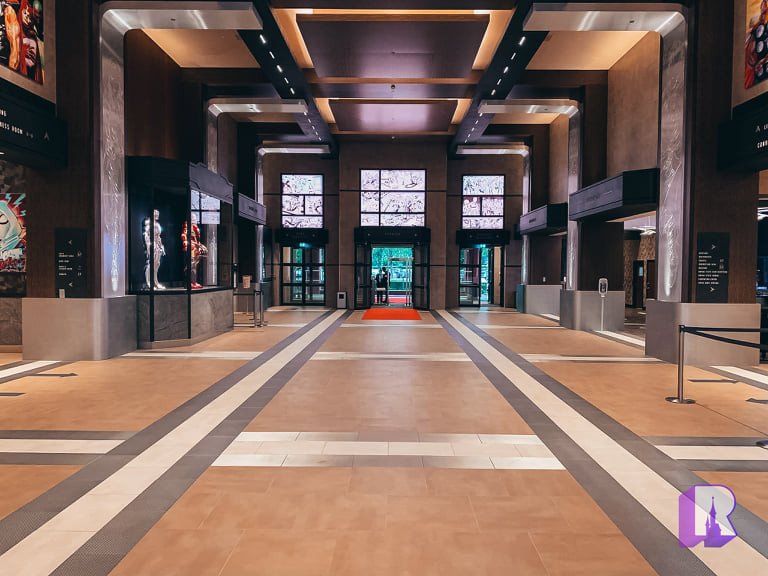 À ce titre, « exigeant » et « ambitieux » sont les deux autres mots qui me viennent en tête. Le projet semble avoir remis au goût du jour l'exigence et l'ambition du Euro Disneyland de 1992. L'hôtel New York – The Art of Marvel est désormais un hôtel à la hauteur de ses quatre étoiles (bientôt cinq ?), à la thématisation respectée, jusque dans les moindres détails.
Les restaurants proposent des mets qualitatifs, qui respectent le thème de New York (mention spéciale au Downtown qui propose des plats typiques américains, mais aussi symboliques des quartiers Chinatown et Little Italy). La vaisselle « Guy Degrenne » y est soignée, avec des assiettes qui reprennent la gamme chromatique noire de l'hôtel et des couverts de qualité.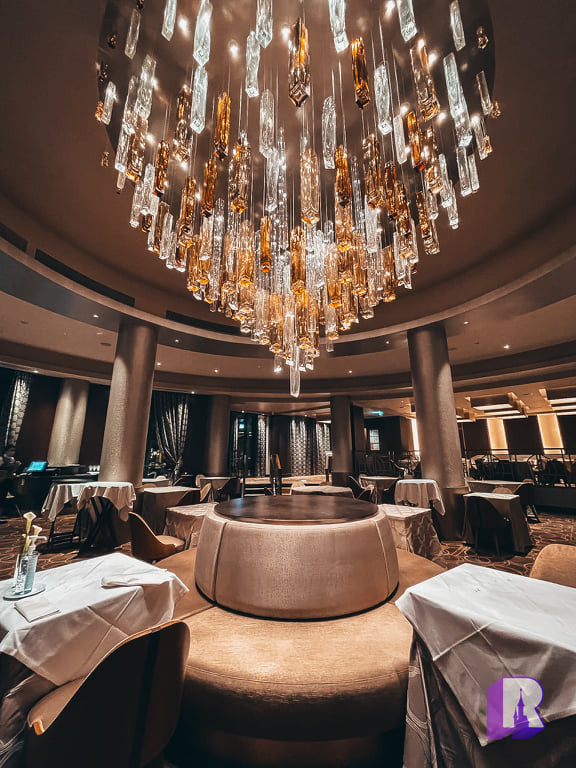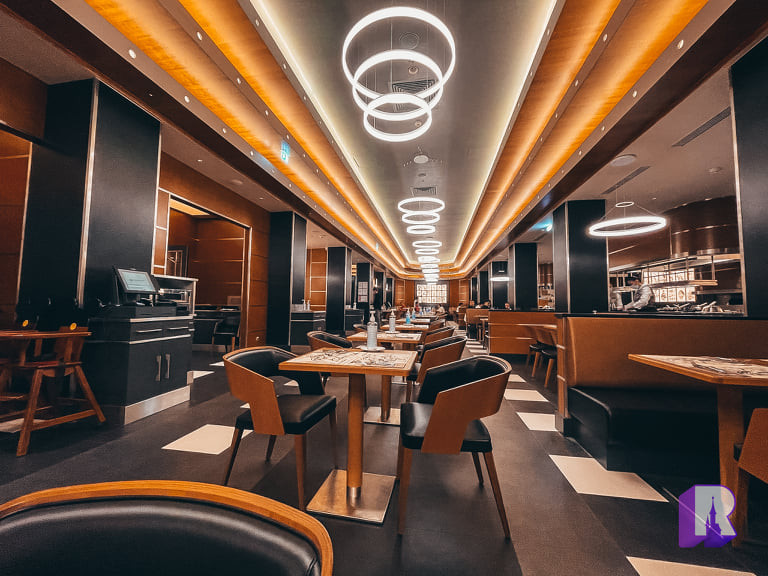 Les résidents de l'Empire State Club ont droit à un petit déjeuner et à un goûter nettement plus qualitatifs. Beaucoup plus qualitatif même que ce qui a pu être proposé au Castle Club – pourtant bien plus cher – avant la fermeture du Disneyland Hotel. Le lounge reprend le style de l'ensemble de l'hôtel, dans un cadre très cosy.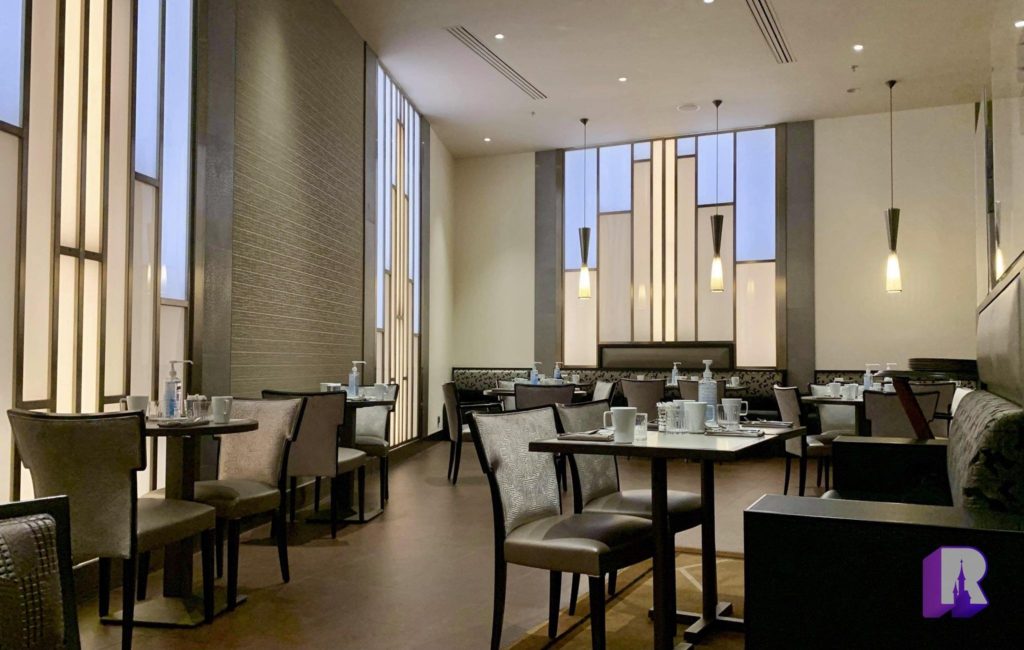 Les chambres de l'hôtels ont été décorées et meublées avec beaucoup de goût, pour un résultat très soigné. L'utilisation de mobilier fin et d'un écran plat dissimulé derrière un miroir fait que la chambre a gagné énormément d'espace. La salle de bain a également été intelligemment repensée.
Et enfin, Disneyland Paris se donne les moyens de proposer une offre « bar » TRÈS qualitative. Deux bars, deux endroits créés avec énormément de soin, de goût, deux ambiances qui permettent ENFIN de terminer la soirée autour d'un savoureux cocktail – alcoolisé ou non – ou de prendre un thé ou une boisson fraiche en journée. Enfin, on offre aux barmaids et barmen deux magnifiques tribunes où ils pourront démontrer tout leur talent. Ça fait des années que j'attendais une telle exposition pour eux et une telle offre pour les clients. Rappelons qu'un barman du « New York City Bar » (le bar de « l'ancien » Hotel New York) a été consacré Meilleur Ouvrier de France.
L'Hotel New York n'est désormais plus un hôtel dortoir. On peut imaginer s'y rendre – qu'on y dorme ou non – aussi pour ses restaurants et ses bars magnifiques et de grande qualité. Espérons cependant que cette qualité remarquable soit également constante, et qu'elle ne s'émousse pas au fil du temps ou de la fréquentation de l'hôtel.
Clairement, l'hôtel est désormais l'hôtel numéro un du Resort, et a franchement ringardisé le Disneyland Hotel et sa décoration surannée. Ce n'est pas si grave, puisque ce dernier est actuellement fermé. Mais si la qualité de la rehab du New York devient la nouvelle norme à Disneyland Paris, j'ai vraiment hâte de voir ce que sera le futur Disneyland Hotel …