With just one day until the long awaited Grand Opening of the « Marvel Art Gallery » themed hotel, here's everything you need to know about the revamped property. We had the chance to tour nearly every part of the hotel in the past couple weeks and this is our complete report. Let's go!
The Grounds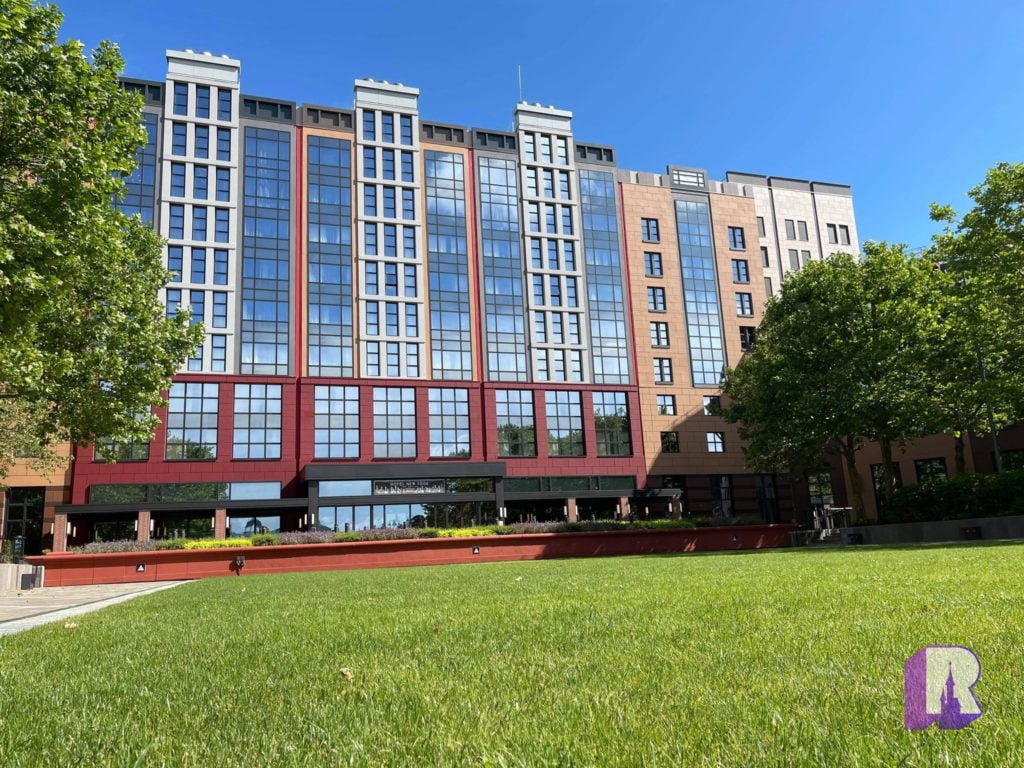 The first thing you'll notice is the new facade color scheme. It's been applied across the entire hotel, from the lakeside to the parking side, wings and convention center. It has a lot more deep red (of course) but also reflective glass windows which give the building a new look.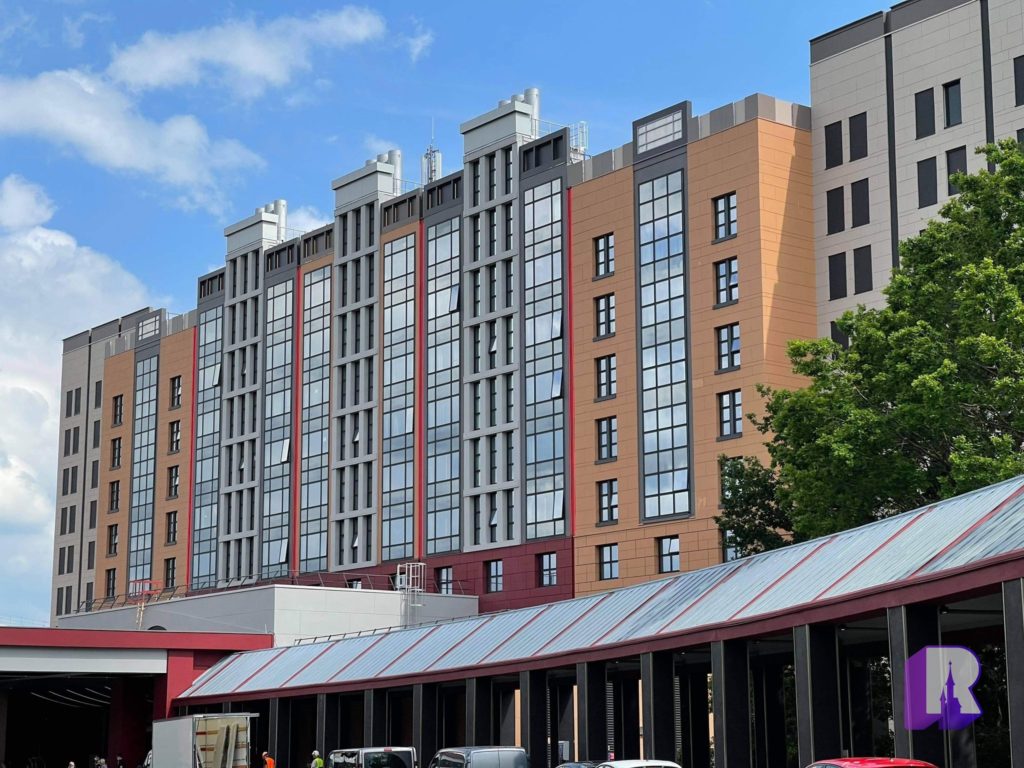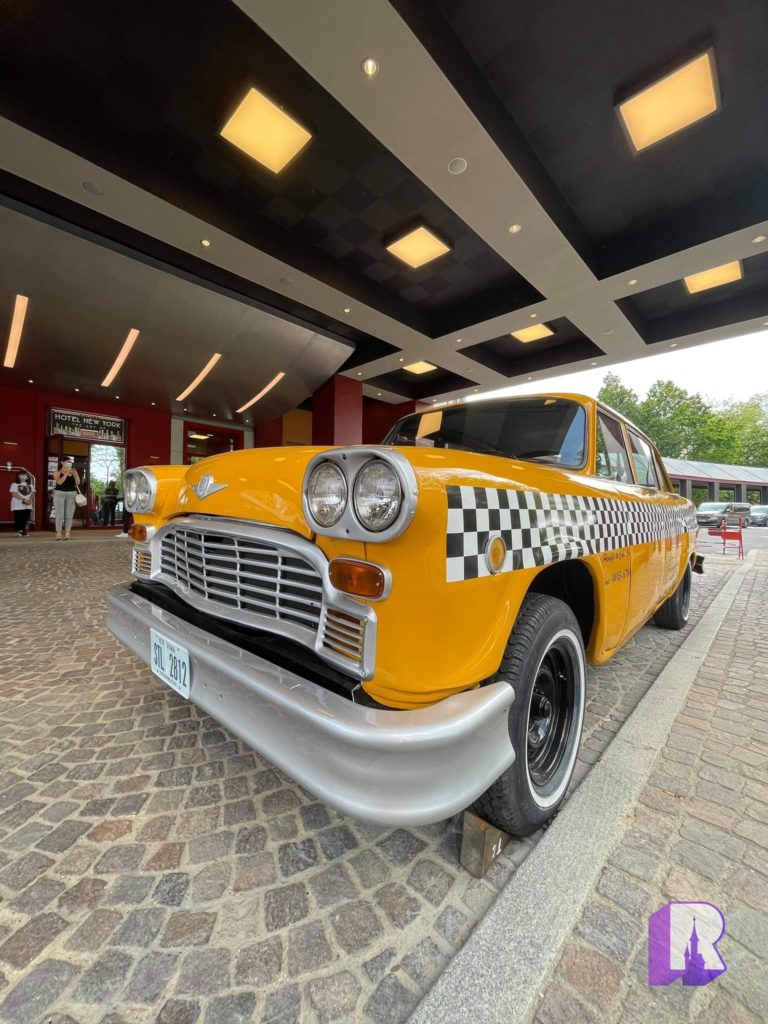 Even the new luggage carts are themed: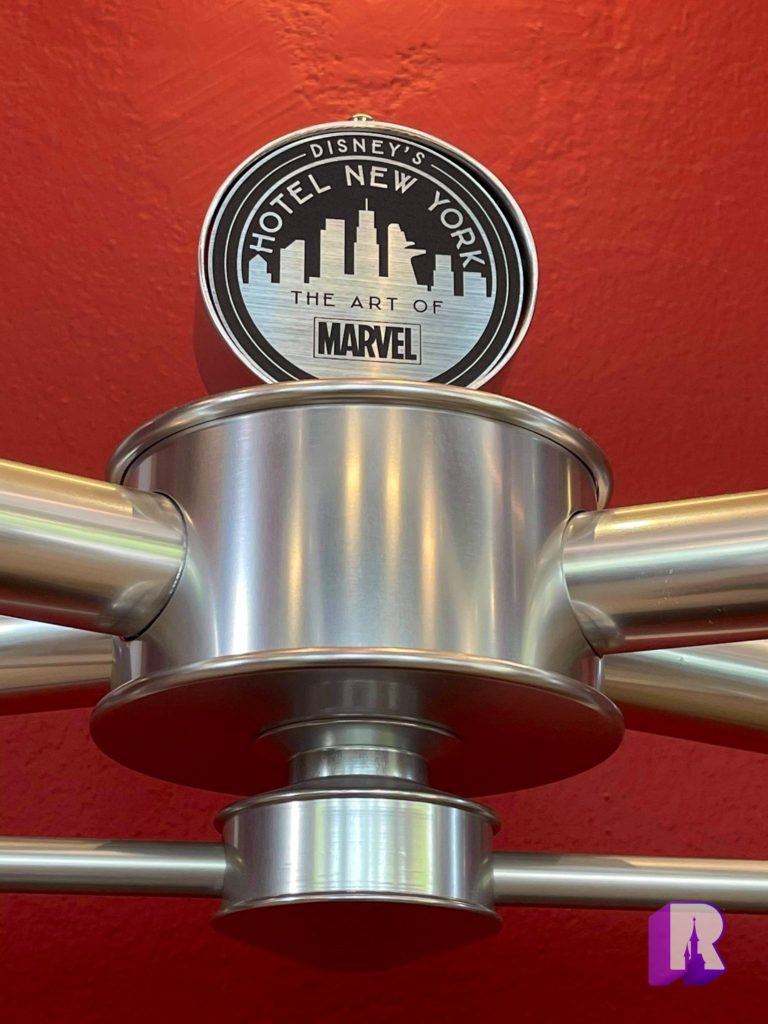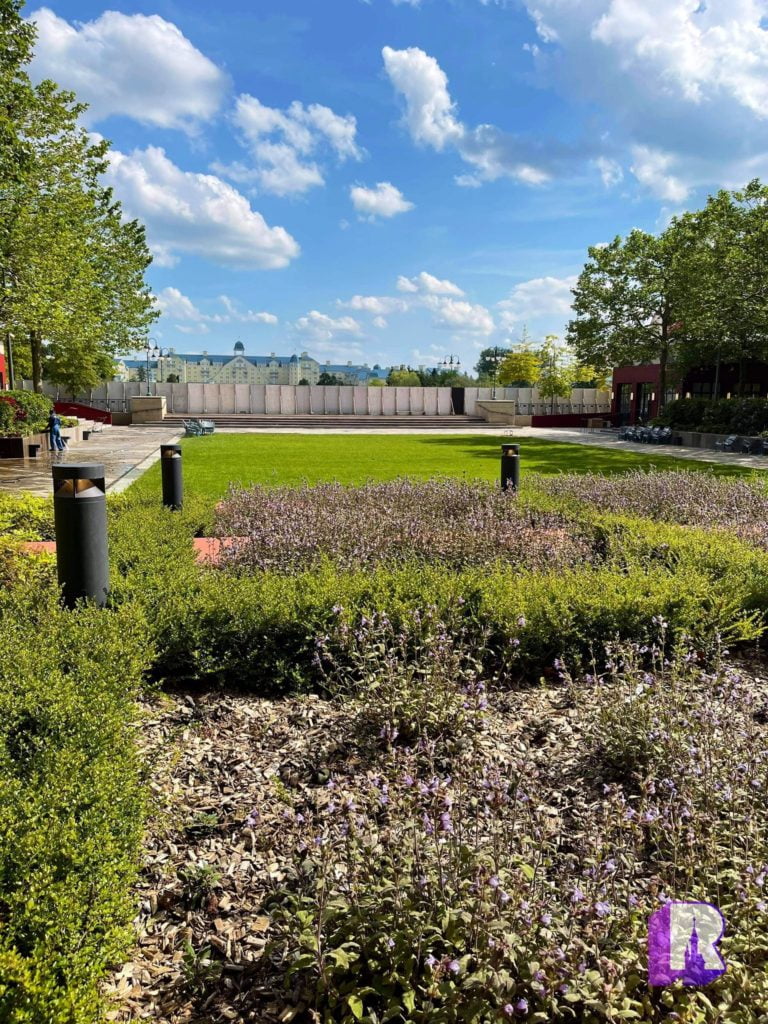 Gone is the iconic Rockefeller Ice Rink, the lakefront is now Central Park. While it's sad to lose such a fun feature (and the giant New York map under the ice!), the ice rink was a shadow of its former self, often used for dreadful go karts.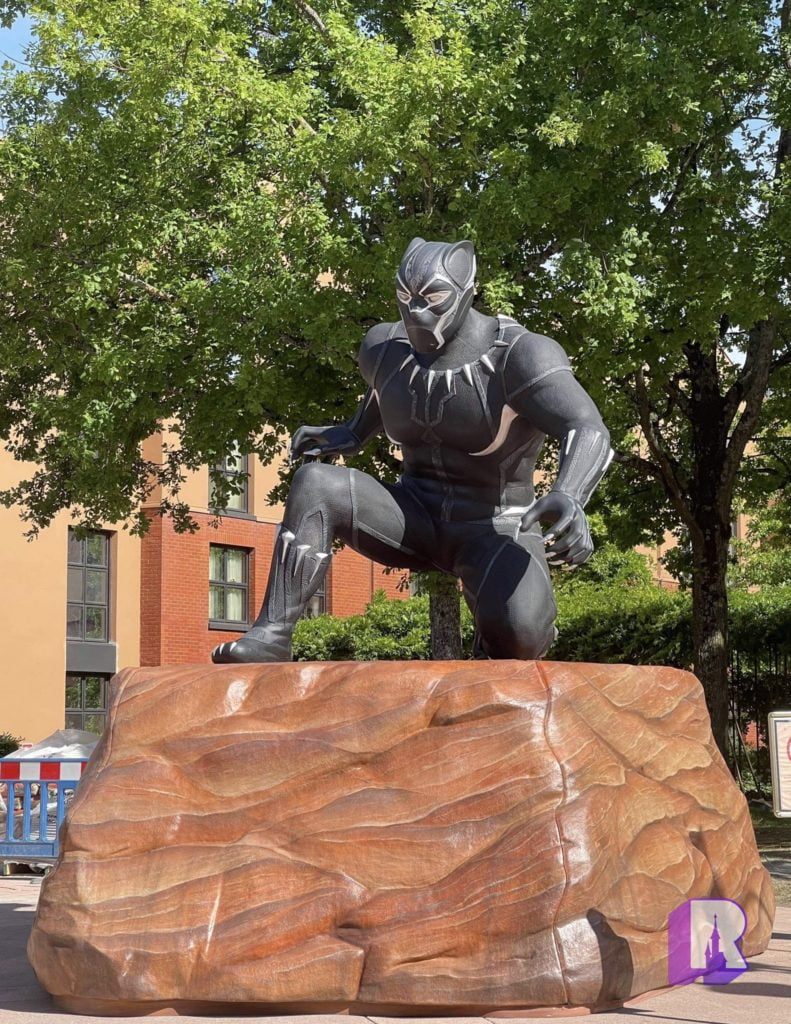 More recently, the Marvel Heroes statues you may remember from the Season of Super Heroes at Walt Disney Studios Park were installed around the new park. It's unclear if they are here to stay, or just for the opening period.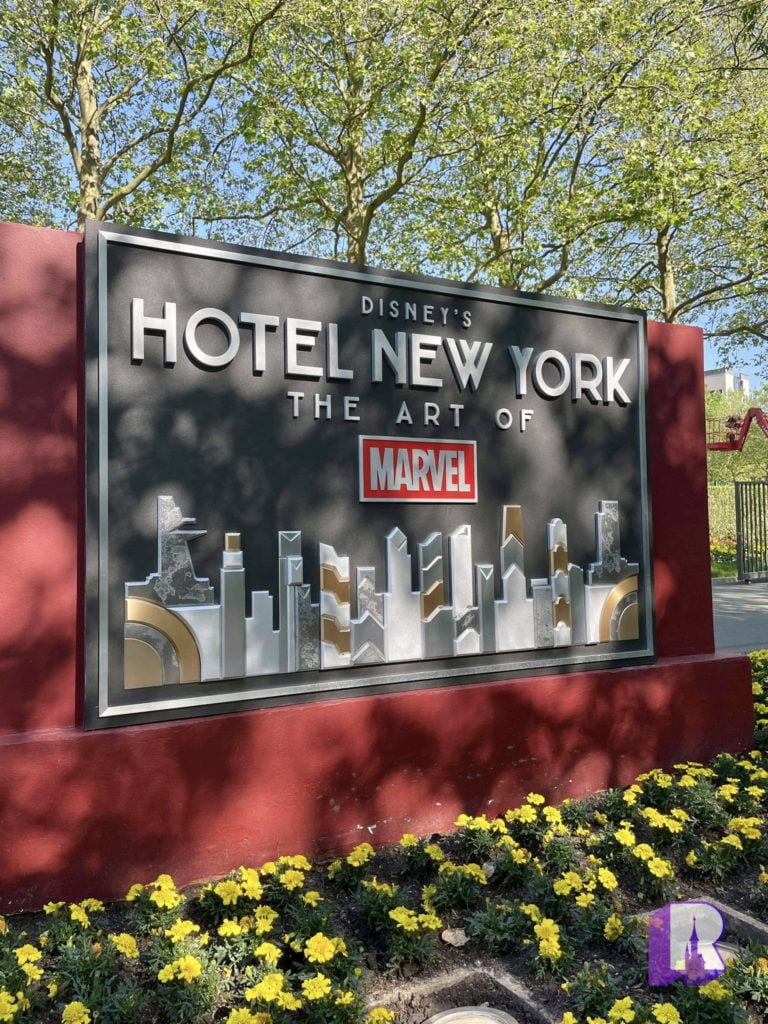 The entrance sign was also revamped of course. It's nothing groundbreaking but it works – a 3D mix of metals designs!
Lobby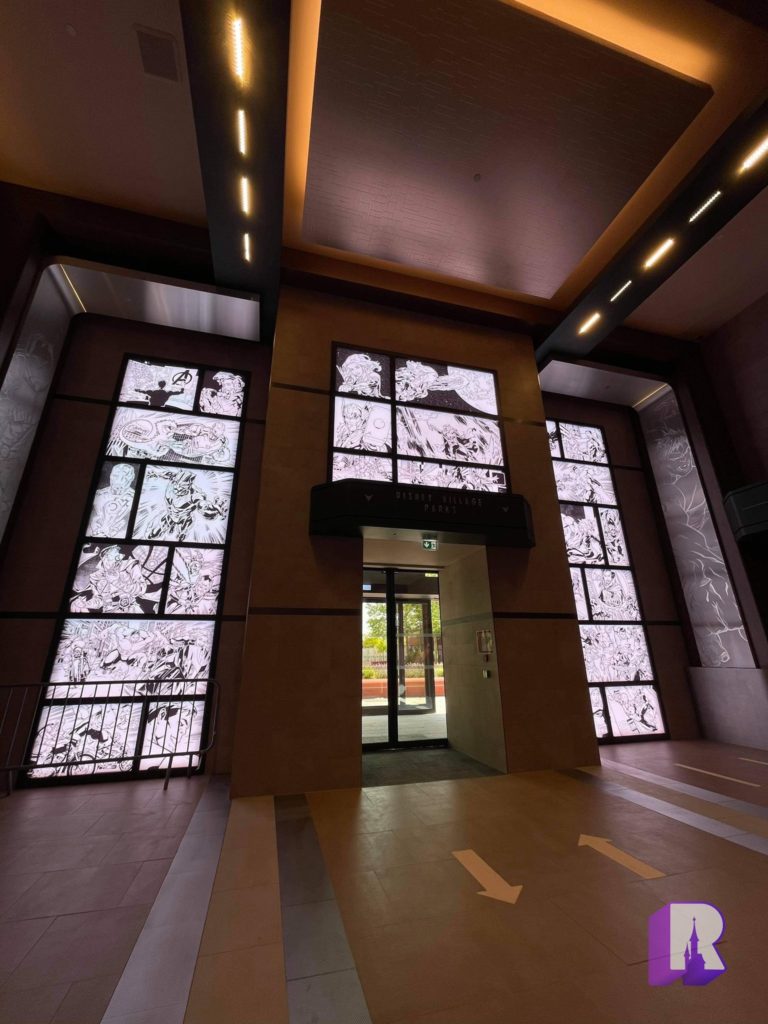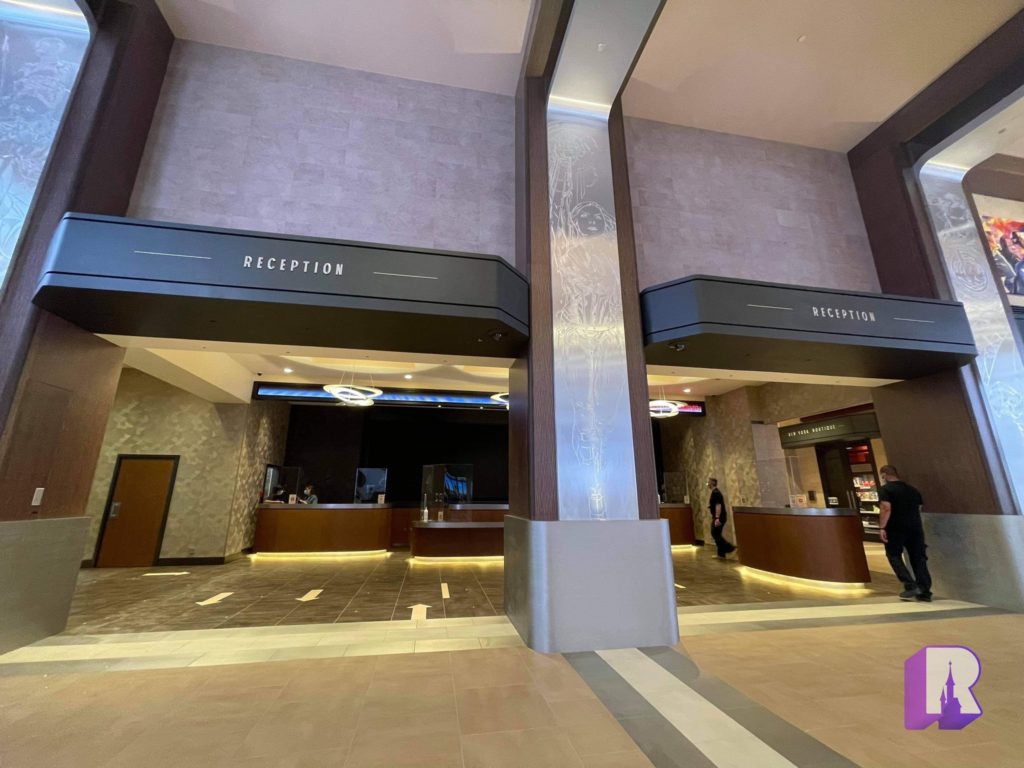 This is when things REALLY get serious, and stunning! The lobby is almost unrecognizable. Gone are the vintage 'Big Apple' references, we are now a building that could be right next to (or even part of) Stark Tower. Modern lines, high tech accents, Marvel art cleverly disguised in the walls. This is not the Hotel New York you grew up with.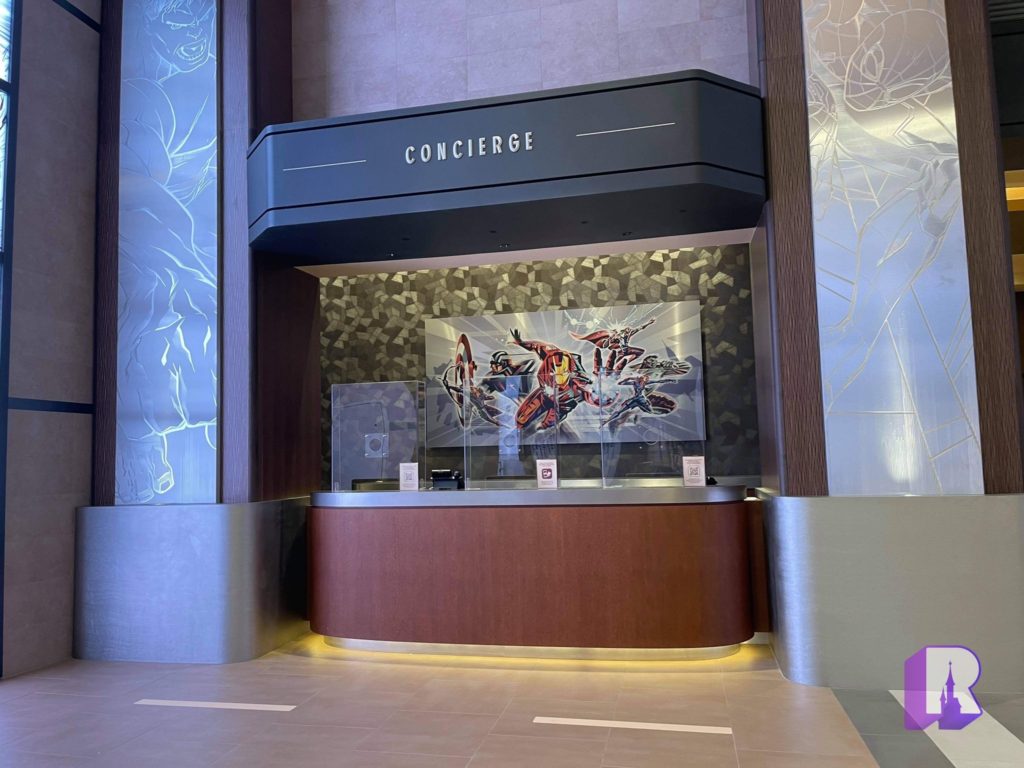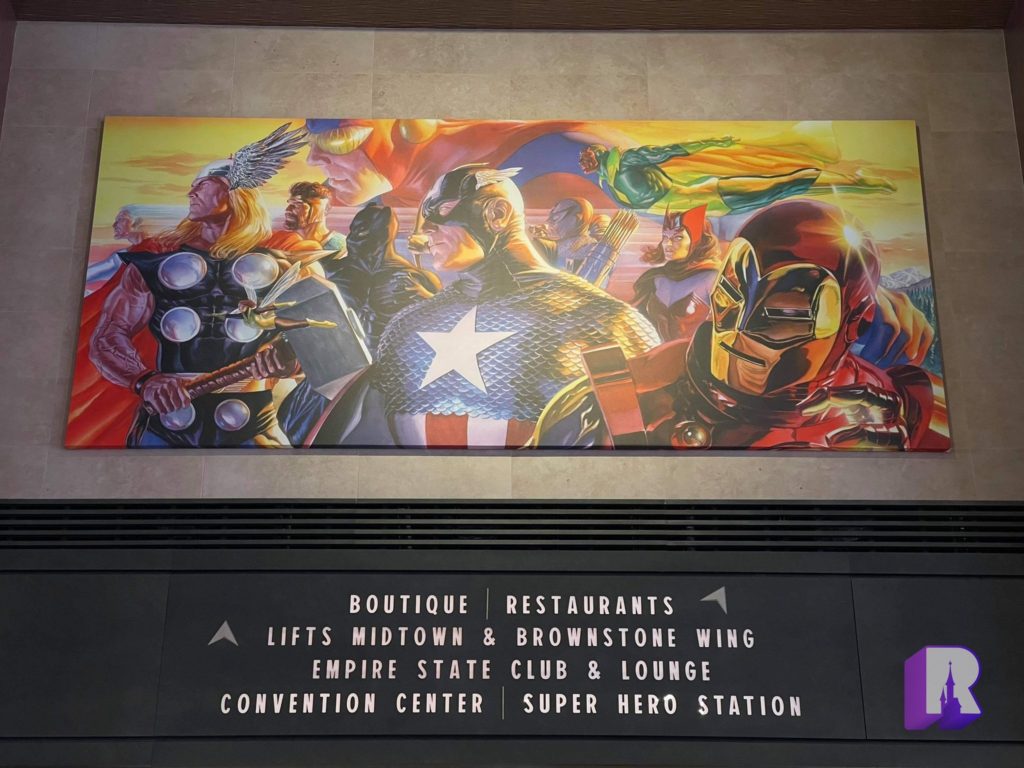 While the designers got rid of the 'Big Apple' vision of New York, the City itself is still very much there, but with a completely different take: inspirations are taken from iconic places like Grand Central Terminal, the NYC Subway, and the grand lobbies of Midtown's office blocks.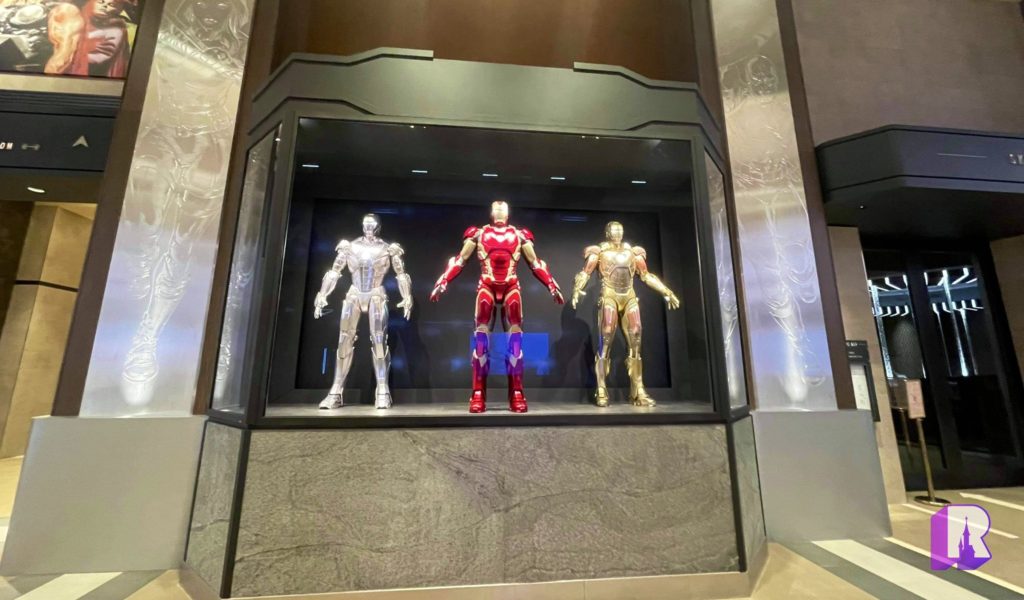 But of course let's not forget that this place is all about MARVEL, and specifically Marvel ART. So you'll find art on the walls, sometimes obvious, sometimes not, across all medias from painting to digital, even mosaic! But you will also find more traditional museum style displays like the life size Iron Man armors and Captain America shields (hi, Mickey):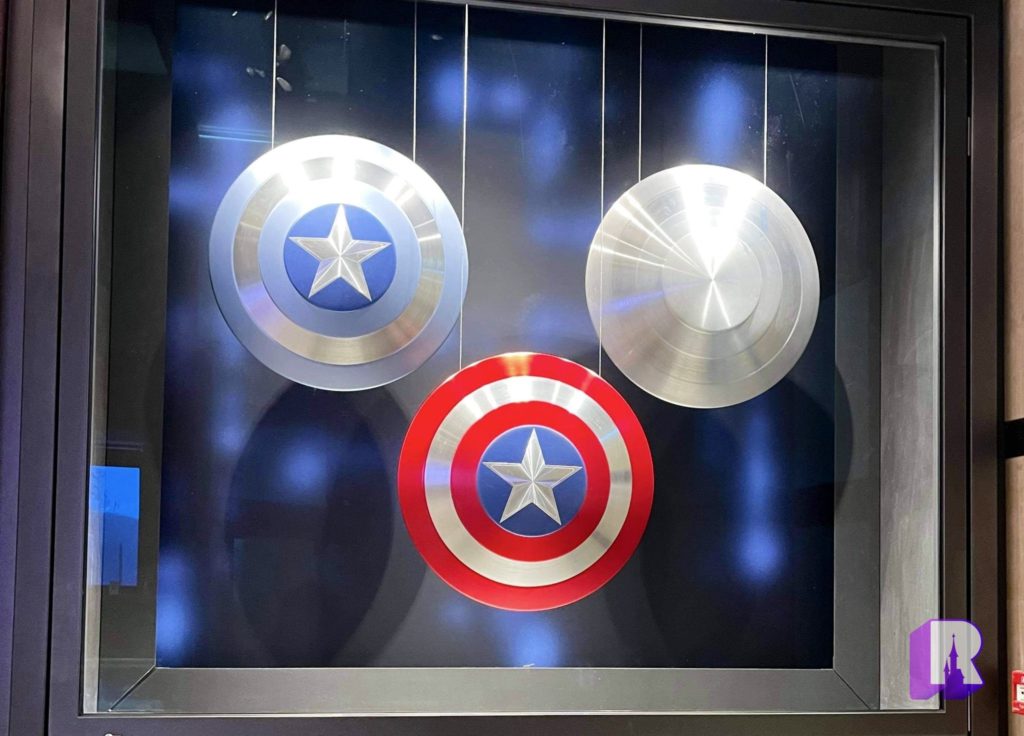 At every corner your eyes will spot something interesting, without being too 'in your face'. In the end it leaves a choice to the Guest, who can simply rush through the corridors to the parks, or decide to stop and admire the many pieces and details.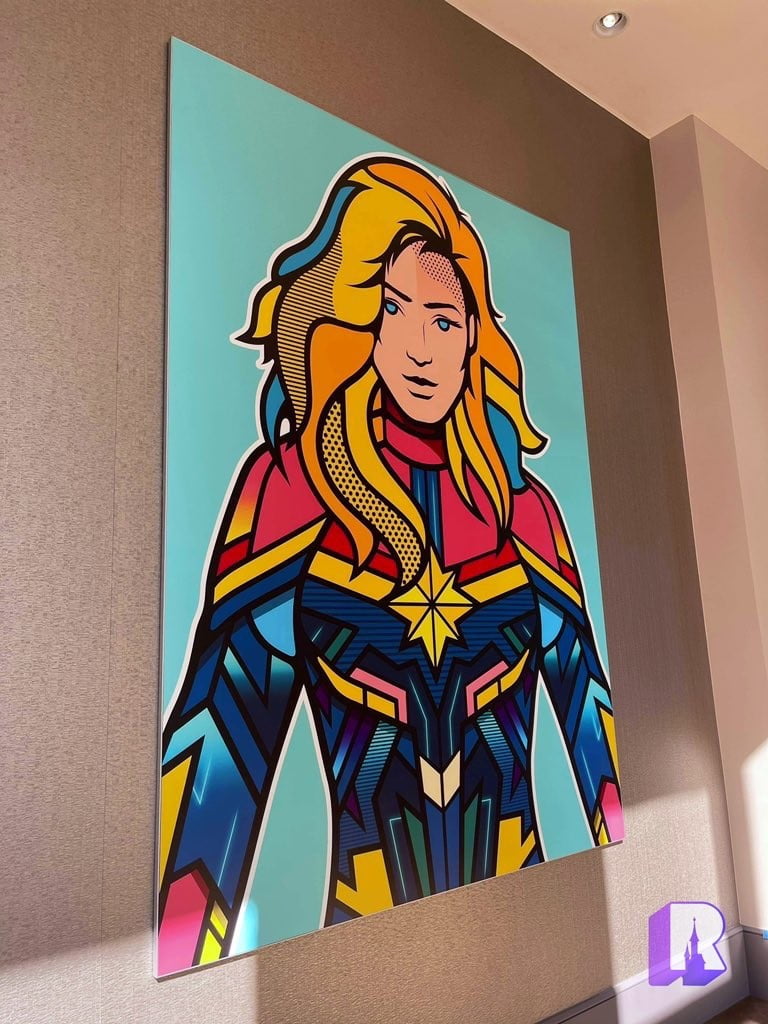 Bars & Restaurants
Skyline Bar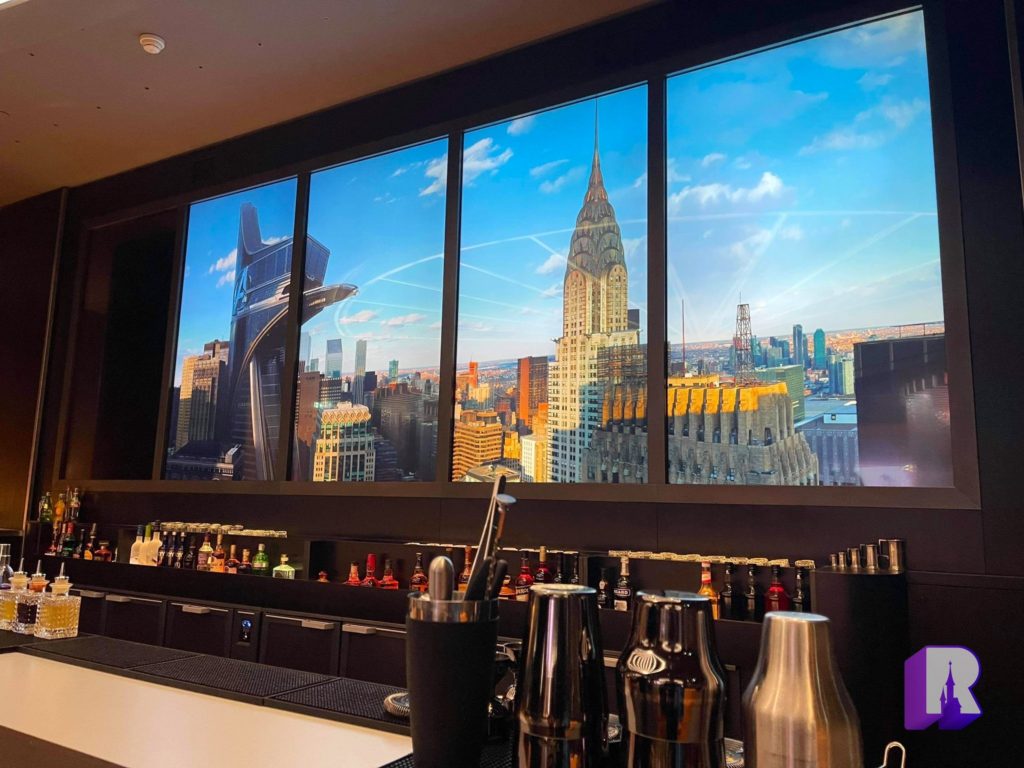 The main hotel bar, Skyline is a very anticipated feature, with its visual city view where you can occasionally see Iron Man fly by. 'Virtual views' are kind of the thing these days at WDI at various levels of integration, from the space view at Epcot to the galaxy view on the new Disney Wish cruise ship.
You really have to see it for yourself. It's a little bit flat especially the viewed from the side, but when you take it with the rest of the design and atmosphere, it actually is pretty cool.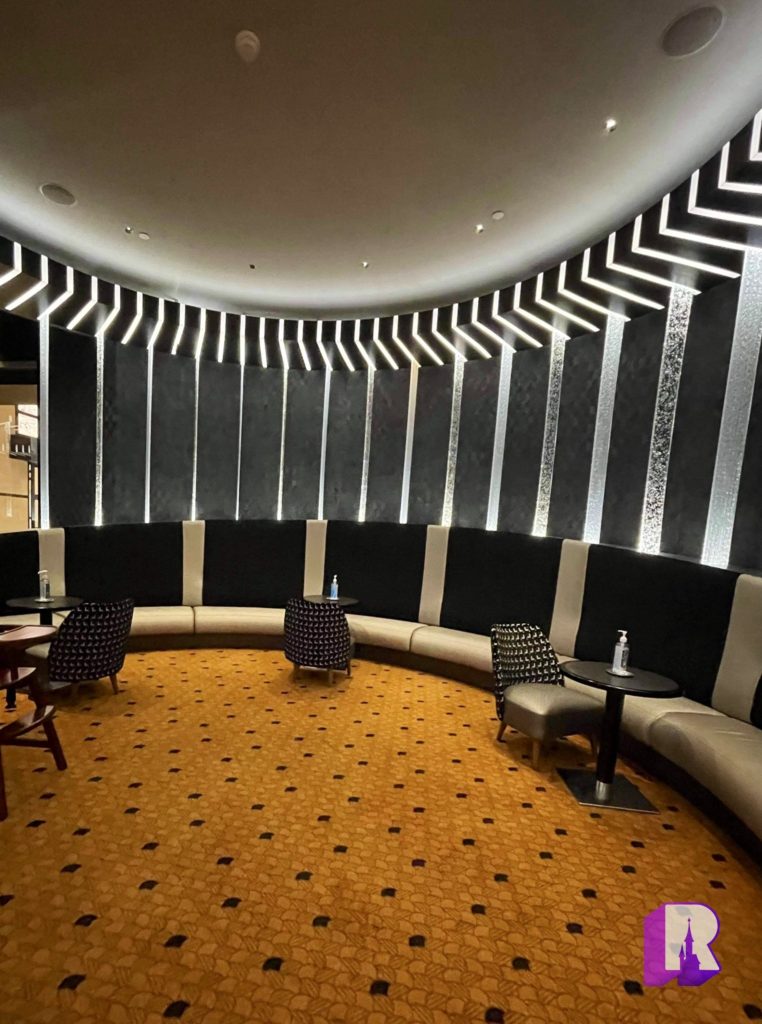 The design of the bar room itself is a mix of classic and futuristic. Definitely nothing like anything we have seen at Disneyland Paris!
Bleecker Street Lounge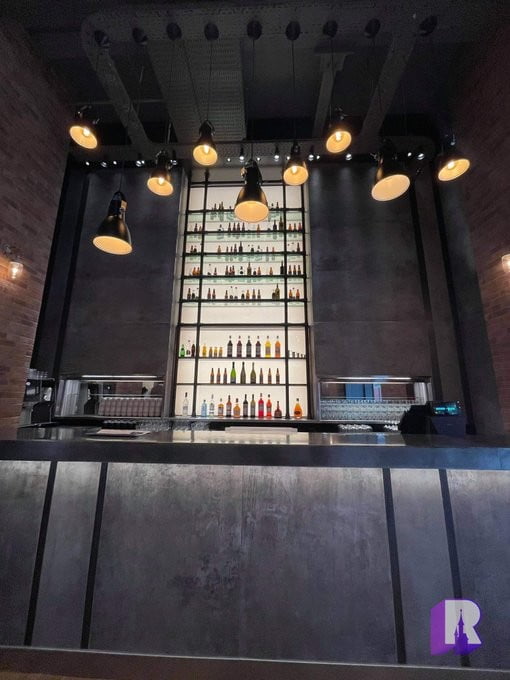 The hotel is getting a second bar, and this time it's not about Stark, but about Strange! This soho-looking space with exposed brick references to the Doctor Strange universe and you'll be able to enjoy cocktails themed accordingly.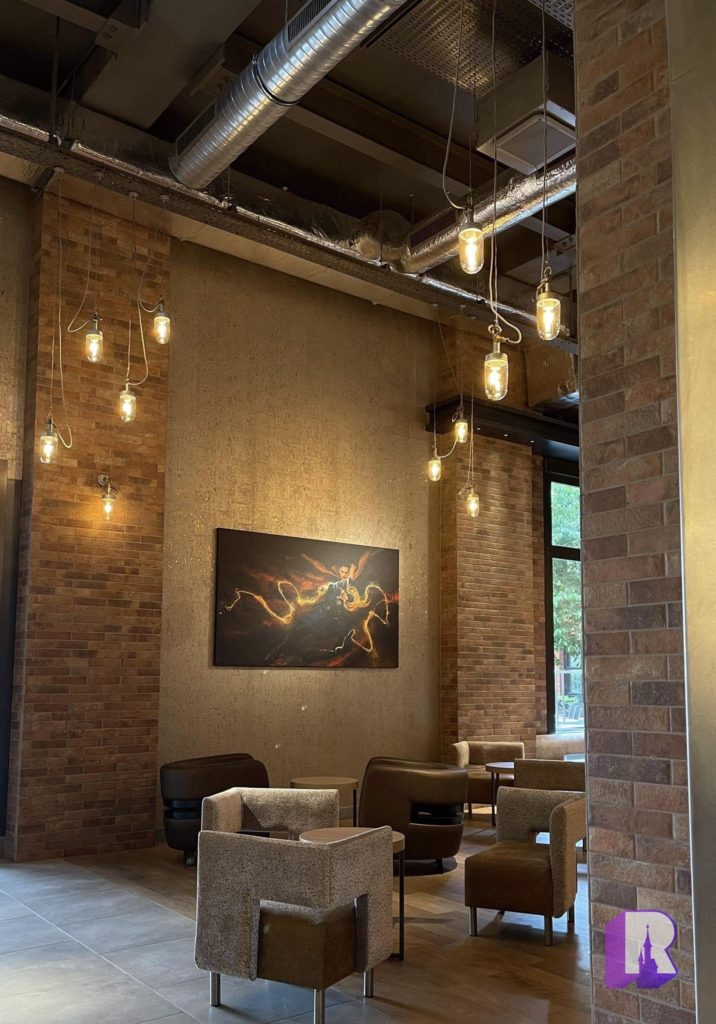 Manhattan Restaurant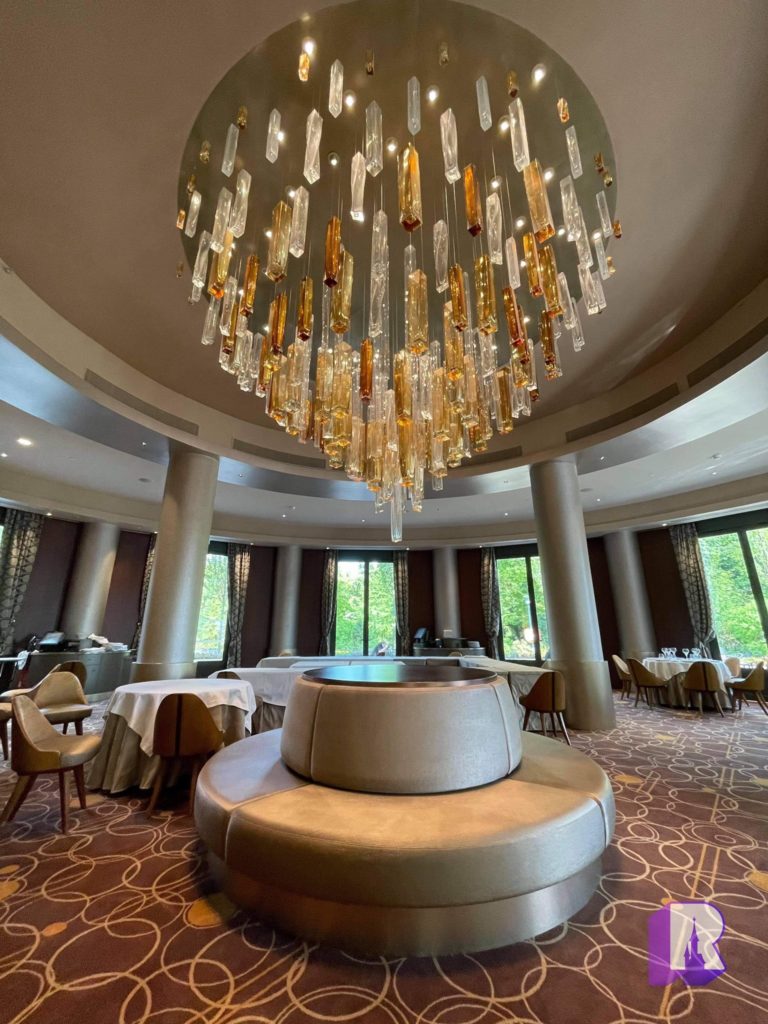 The Asgard Chandelier. That's pretty much the highlight of the revamped space which is possibly one of the least changed areas of the hotel. The room has of course been fully renovated with new carpets, curtains, tables and wall art (and that expensive custom made glass chandelier took a lot of work to install), but could the designers have been too shy with the Marvel brush?
The restaurant features an Italian menu (which we have not sampled yet) that you can browse as a PDF here: Menu
We also noticed from official videos that it'll feature a Black Widow dessert:
Downtown Restaurant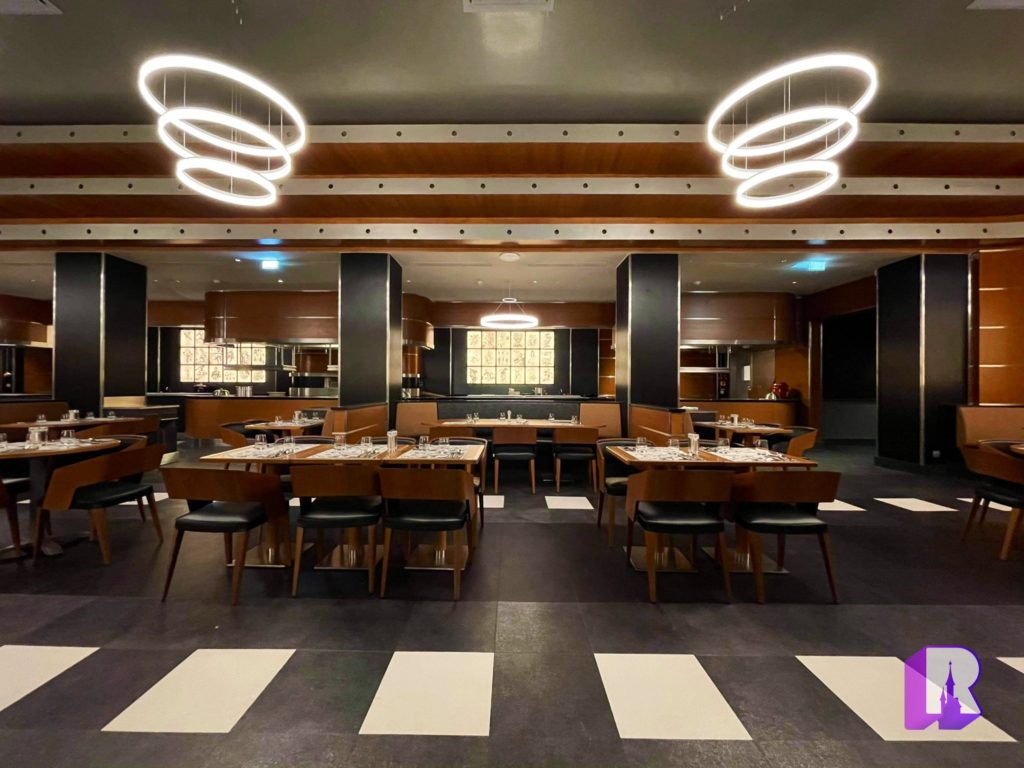 One of the best glow ups of the hotel, Parkside Diner has become Downtown Restaurant and we're obsessed.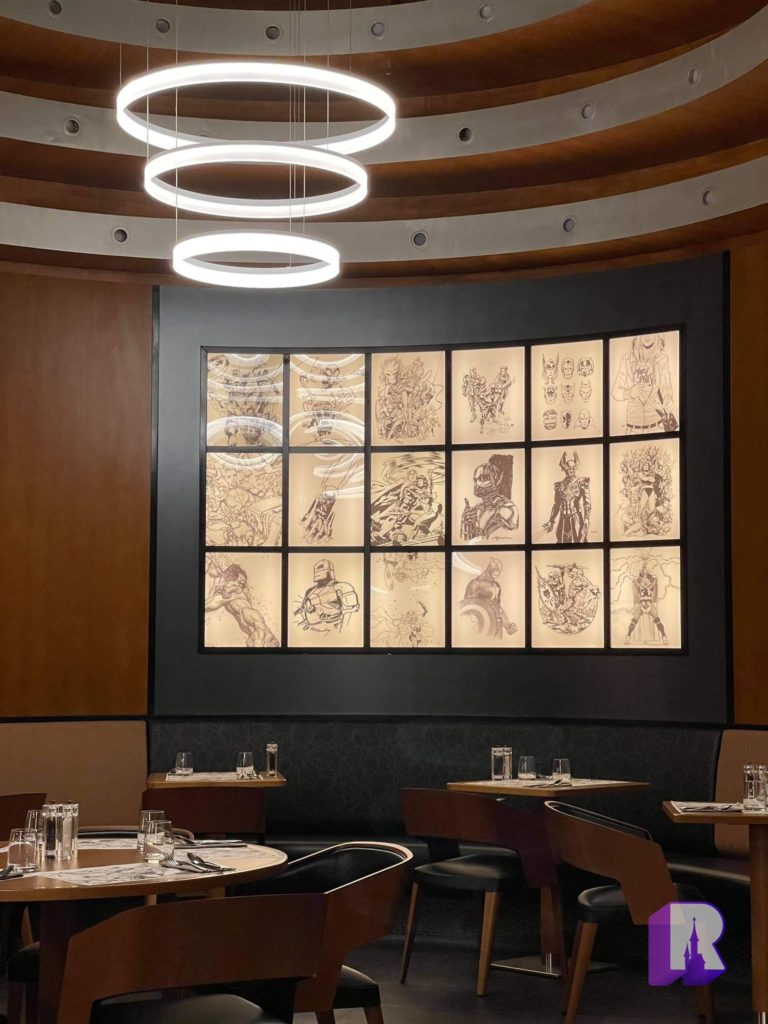 We love the dark wood, the black leather chairs, the backlit art and even the place mats!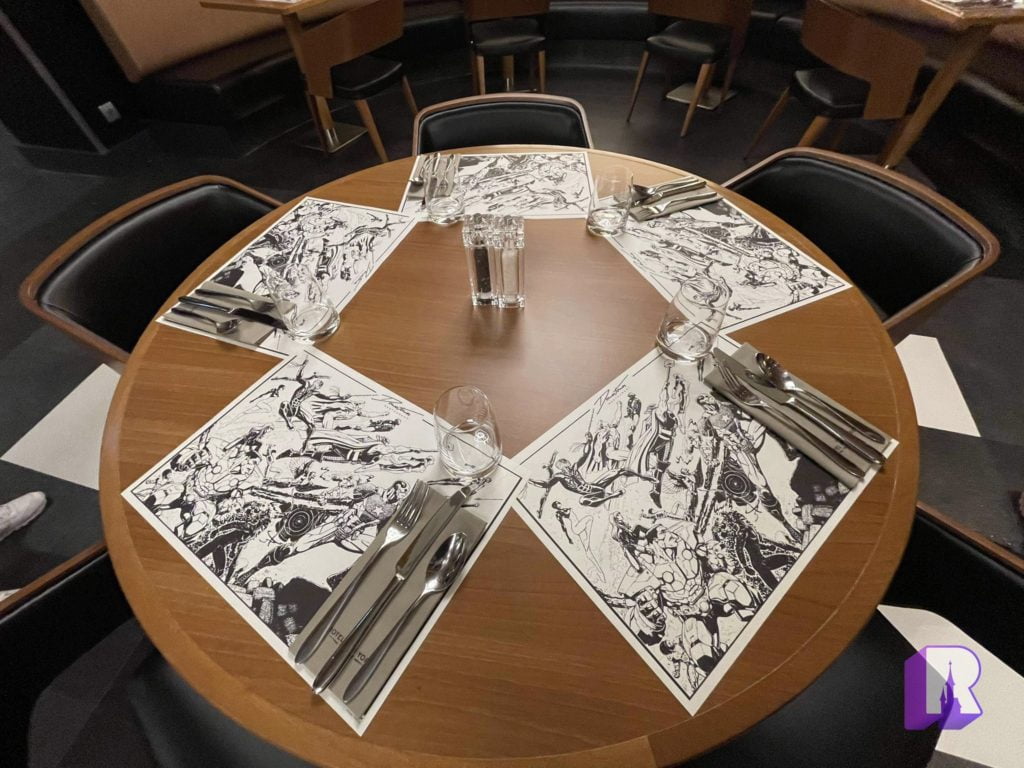 Best of all, the all you can eat menu is very innovative for Disneyland Paris! We're talking the first asian inspired food at the Resort with freshly made (in an open kitchen!) fried noodles and pizzas, Marvel themed desserts and more! A few photos from official releases: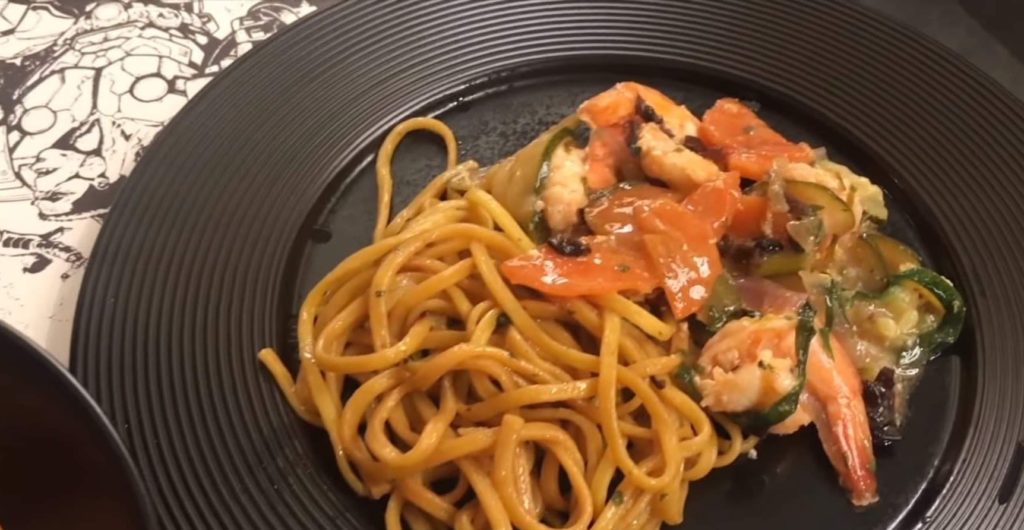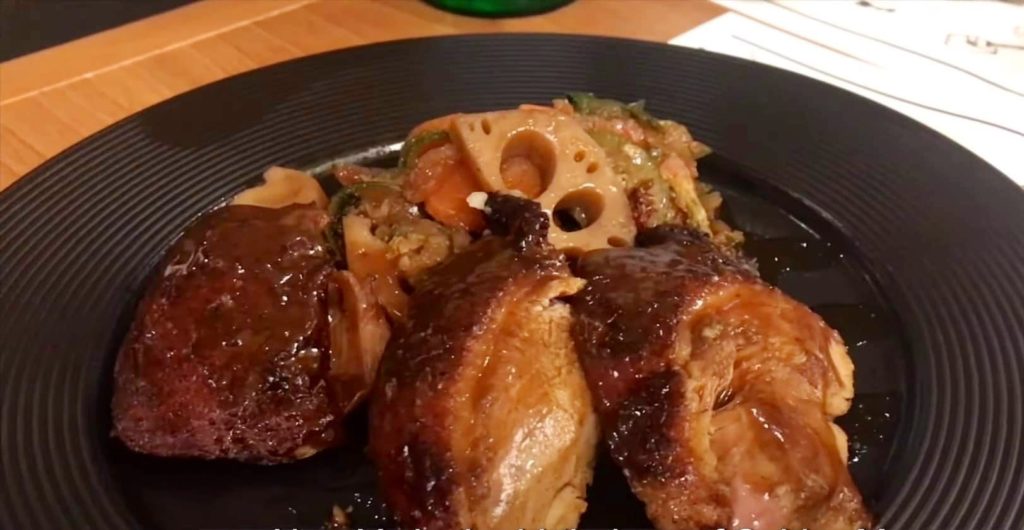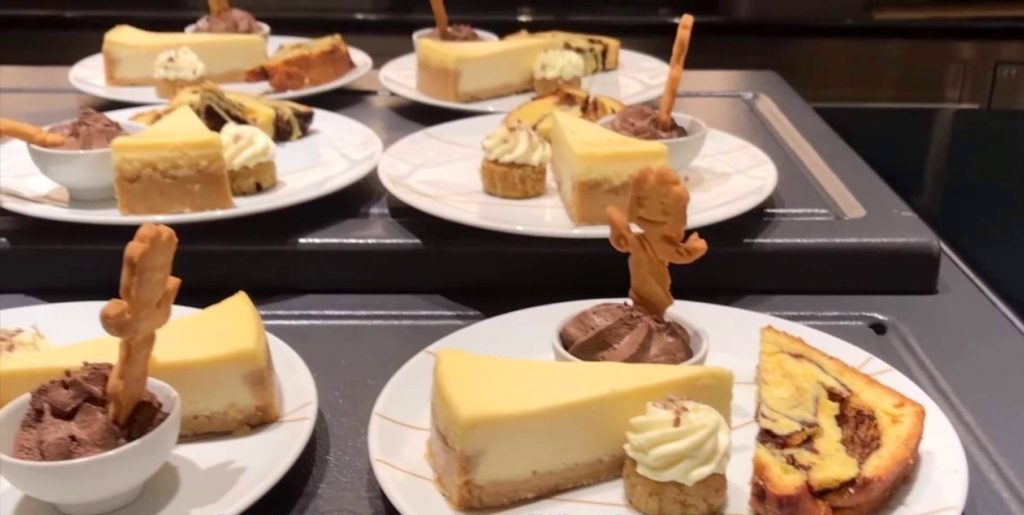 You can browse the full menu as a PDF here: Menu
Rooms & Suites
Presidential Suite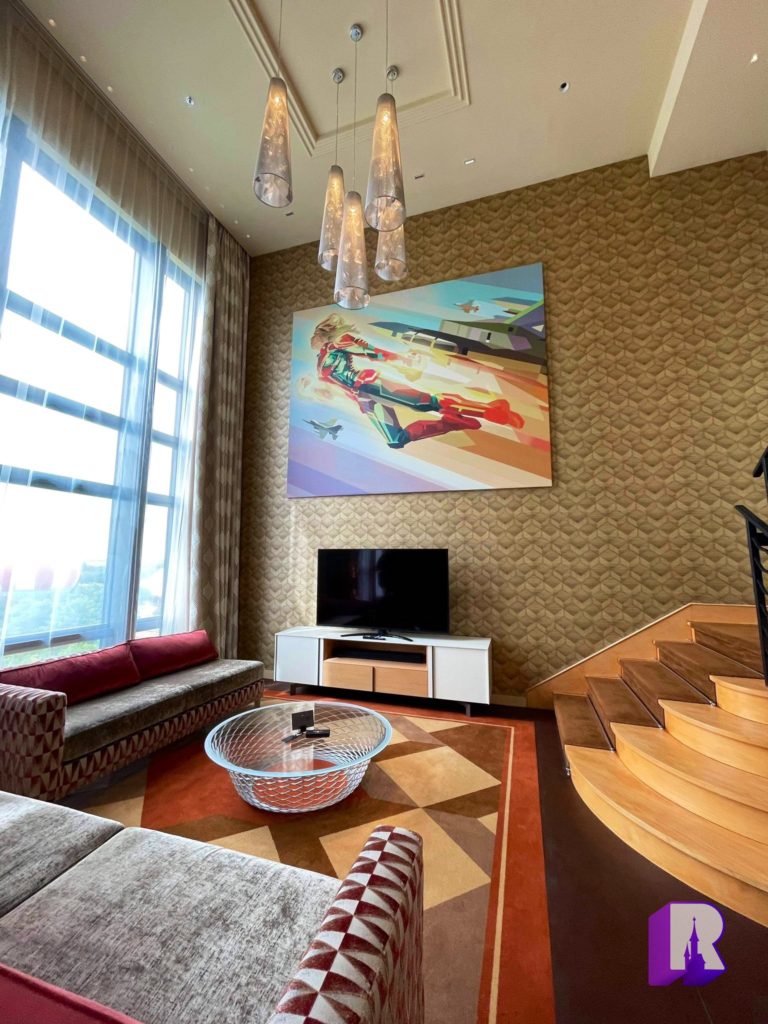 The odds of staying there are low but we still want to see, right? The Presidential Suite was already pretty epic back in the day, and is now even more stunning with its Marvel revamp.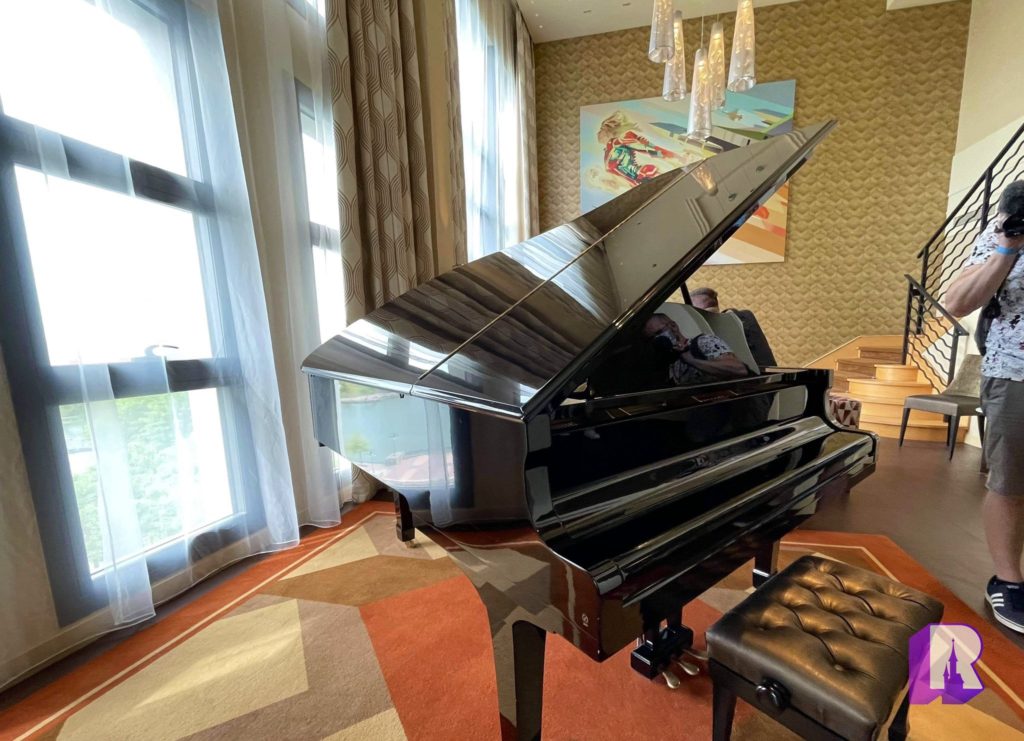 We're talking two levels of Tony Stark bachelor pad realness, complete with grand piano, dining room and more, all with exclusive Marvel artworks.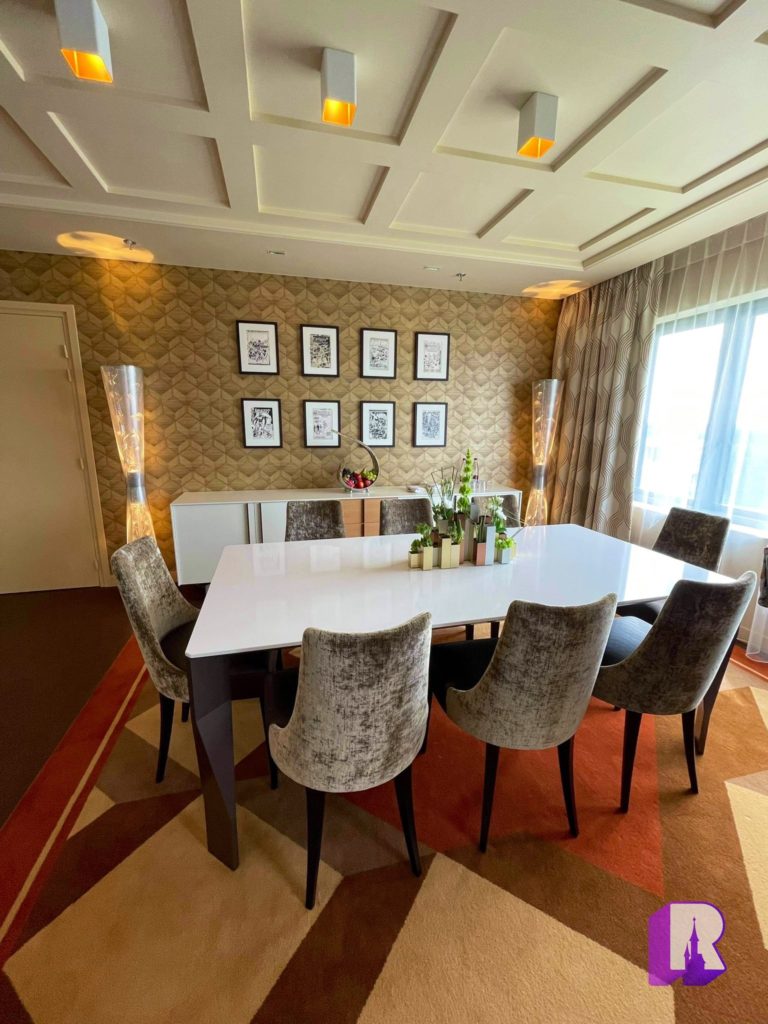 Spider-Man Suite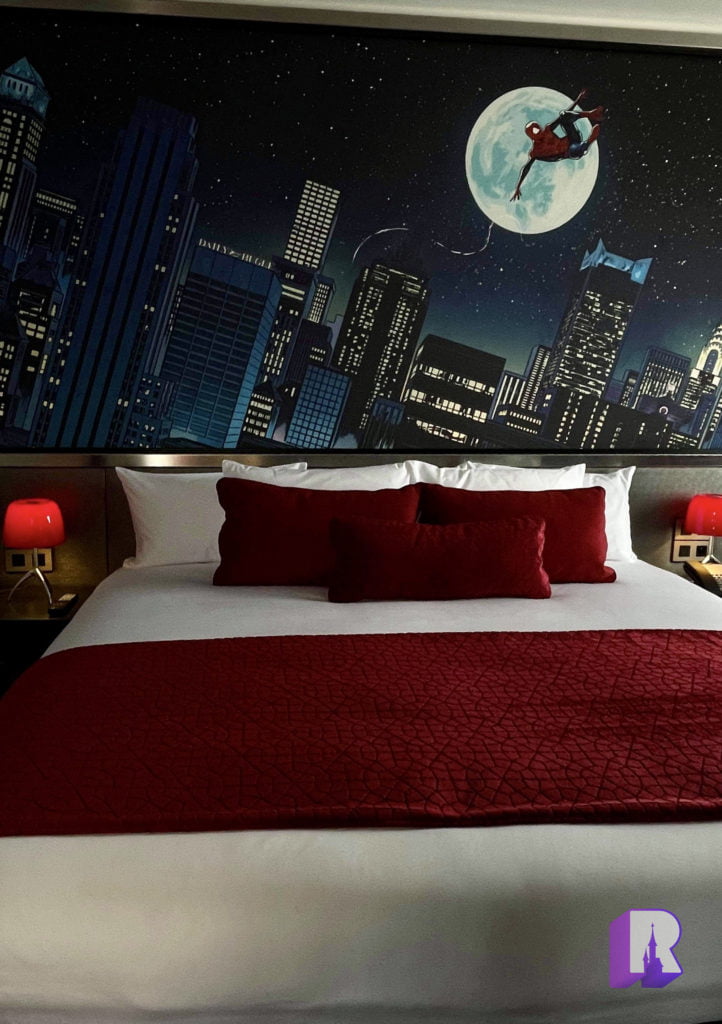 One of the suite themes (there are several others, such as Asgard) is Spider-Man, and it comes complete with cool art, spider coffee table and more: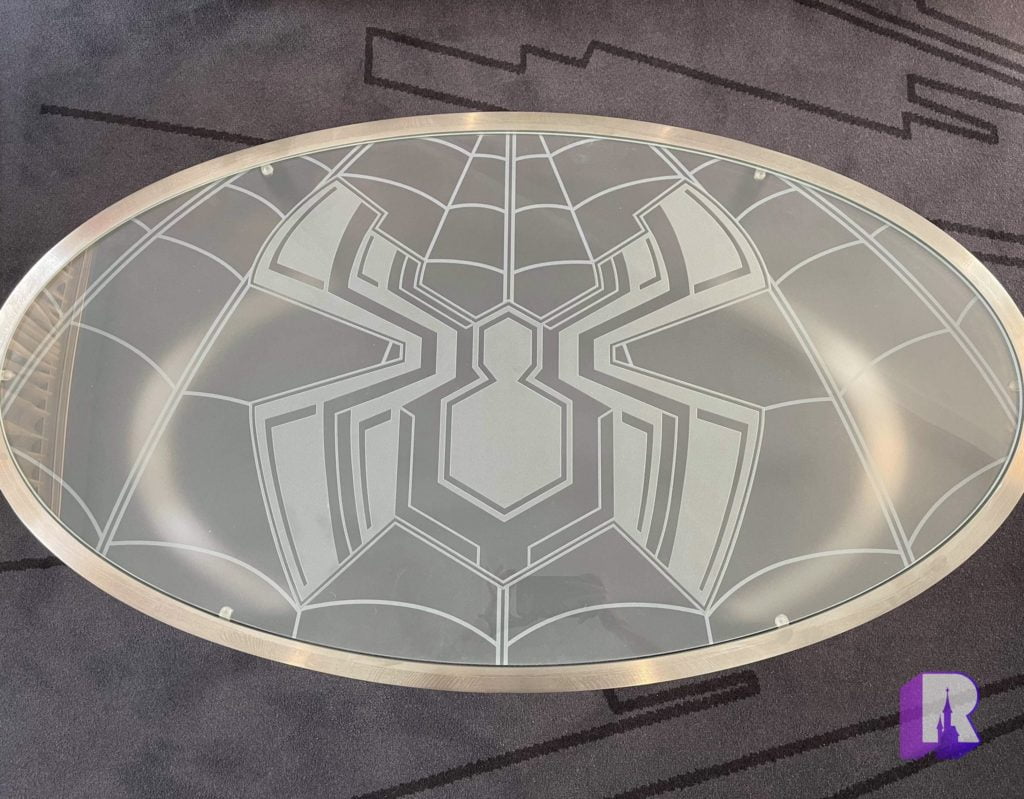 Also: huge bathroom, and the view!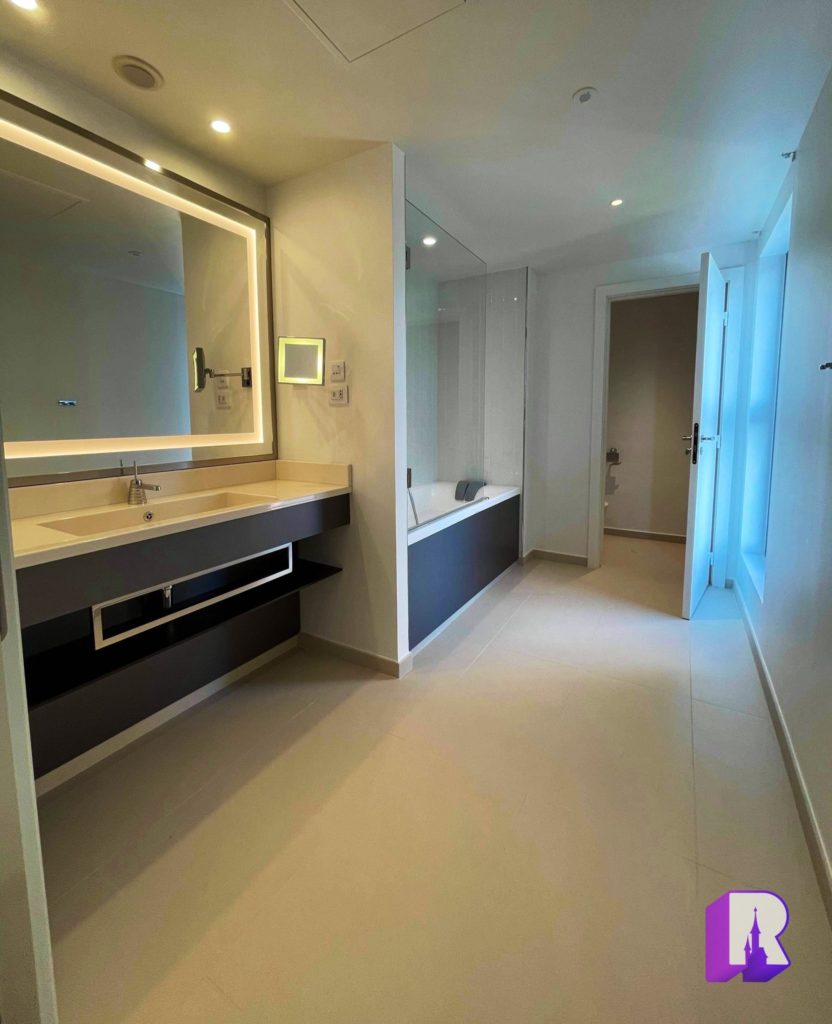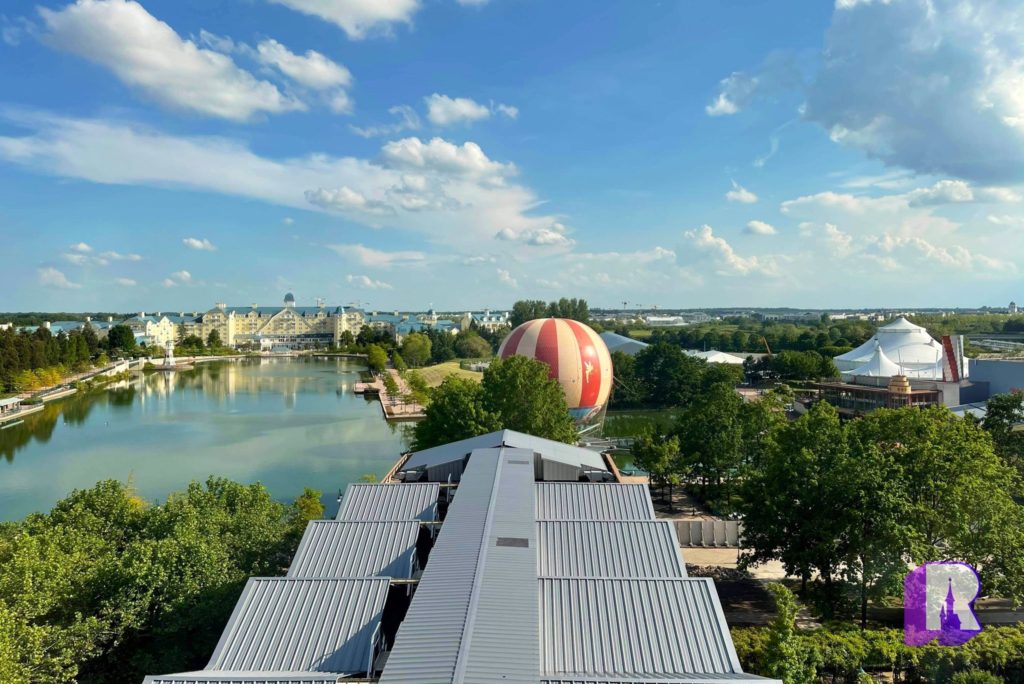 Empire State Club & Standard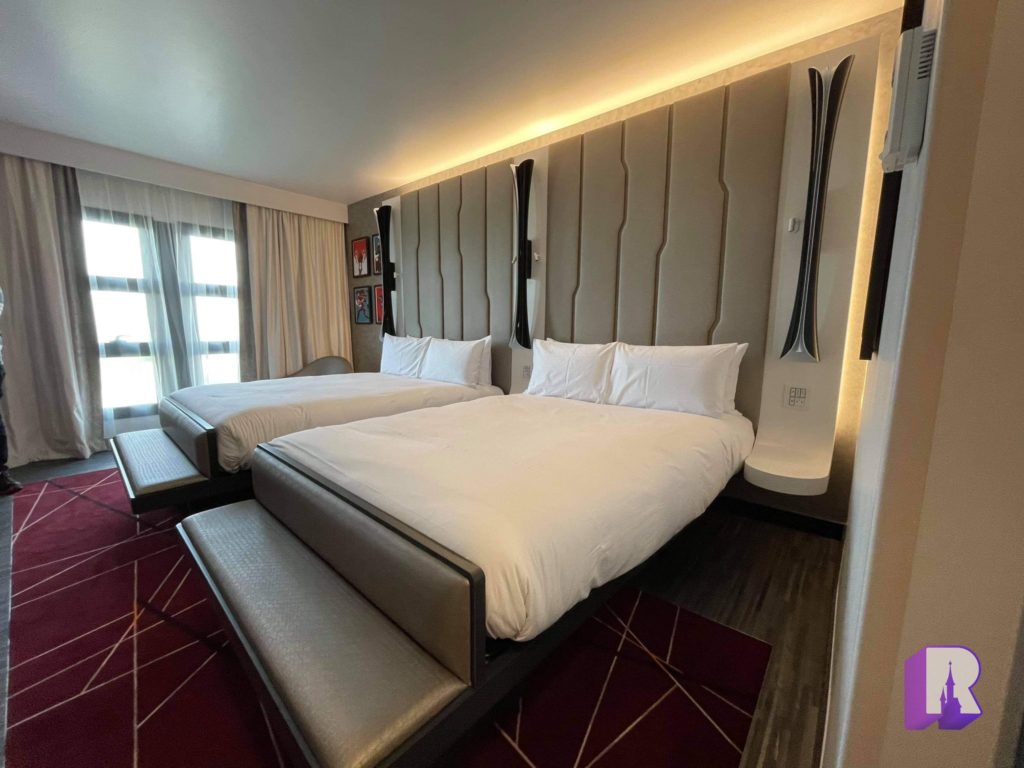 Suites are amazing but let's face it, us mortals will most likely stay in more classic rooms. Two levels are available, standard and the slightly more posh Empire State Club. Both types feature a high level of quality amenities.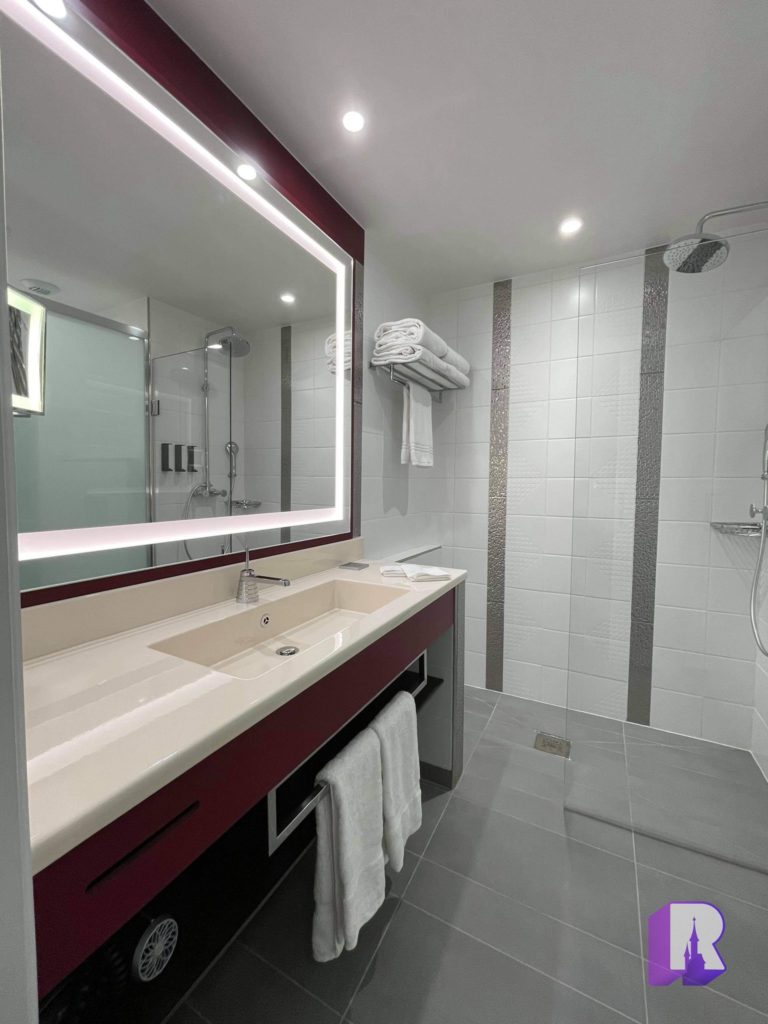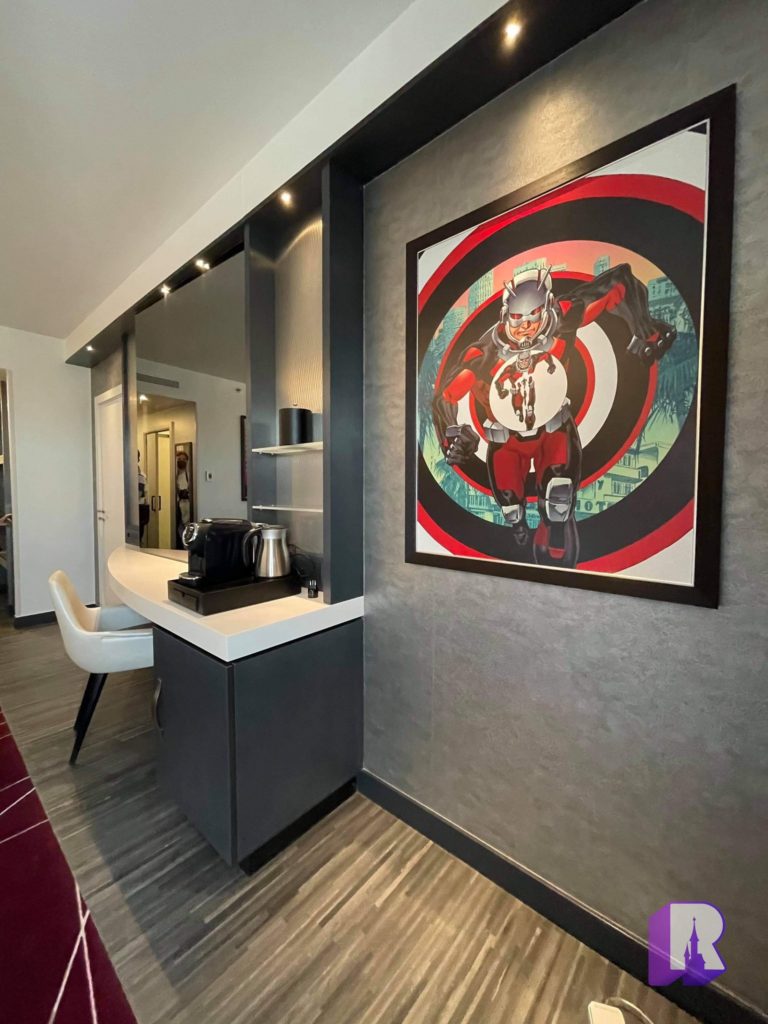 One of the most welcome addition compared to other Disney Hotels (yes we are looking at you Sequoia Lodge across the river) is technology. You'll find immersive lighting, a TV hidden in the mirror (cool!), a Bluetooth speaker in the bathroom and most of all a giant rack of plugs: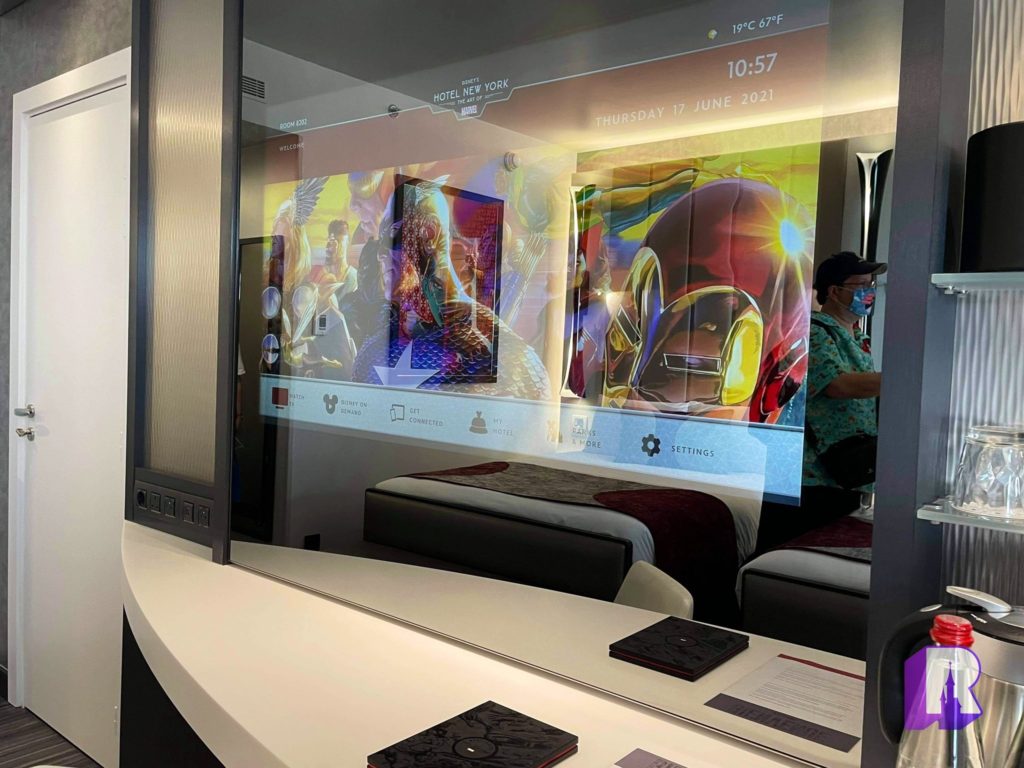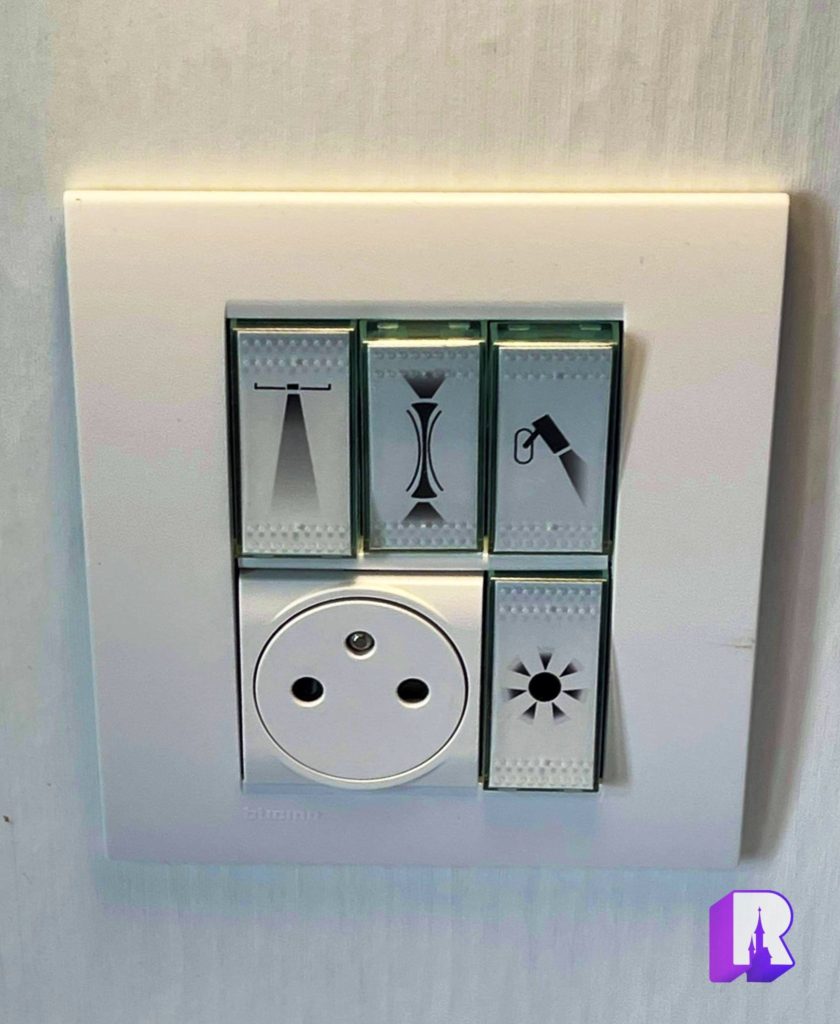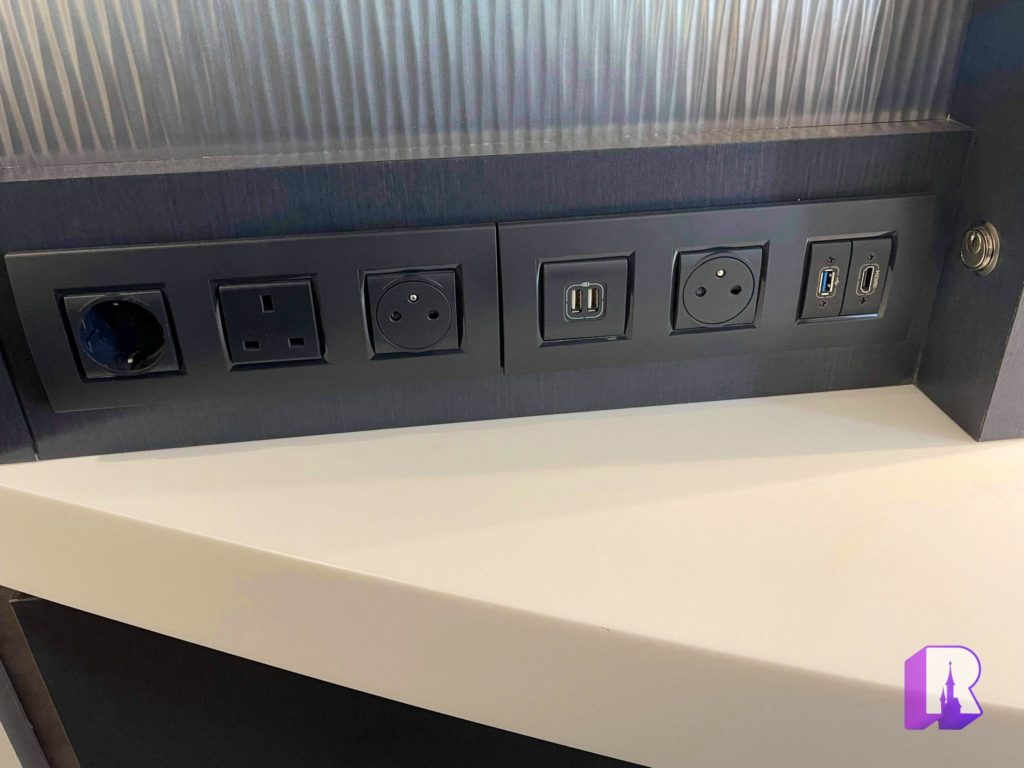 On the amenities side of things, lots of cool little items fans will love to take home (unclear if you're allowed to leave with the mug):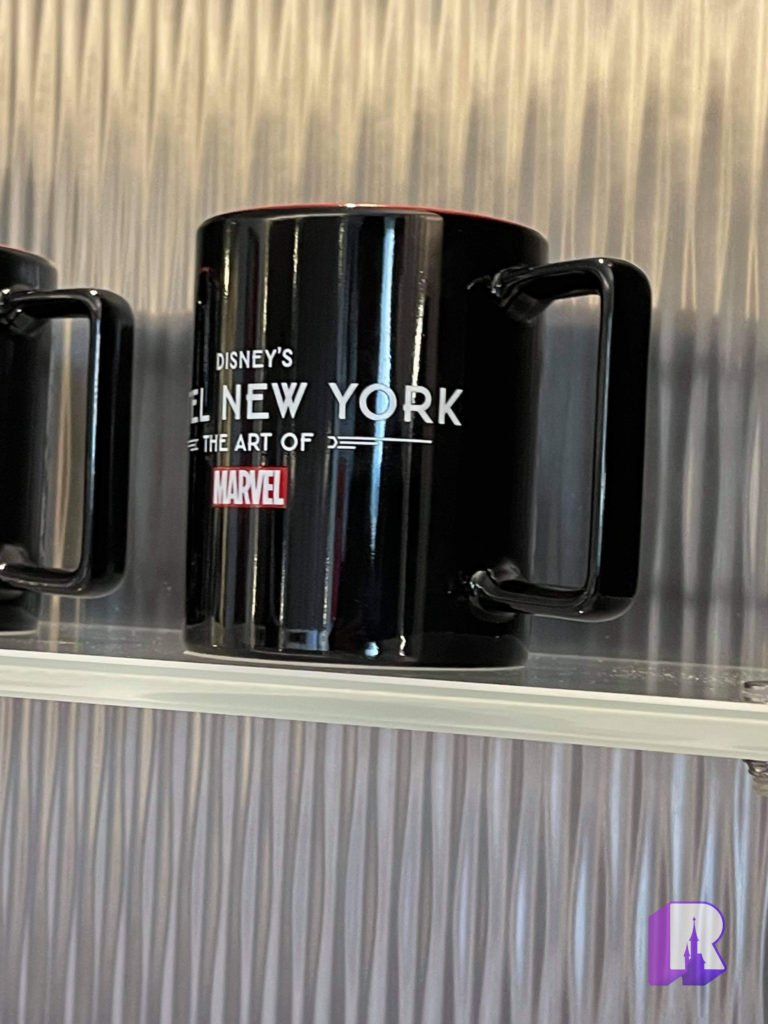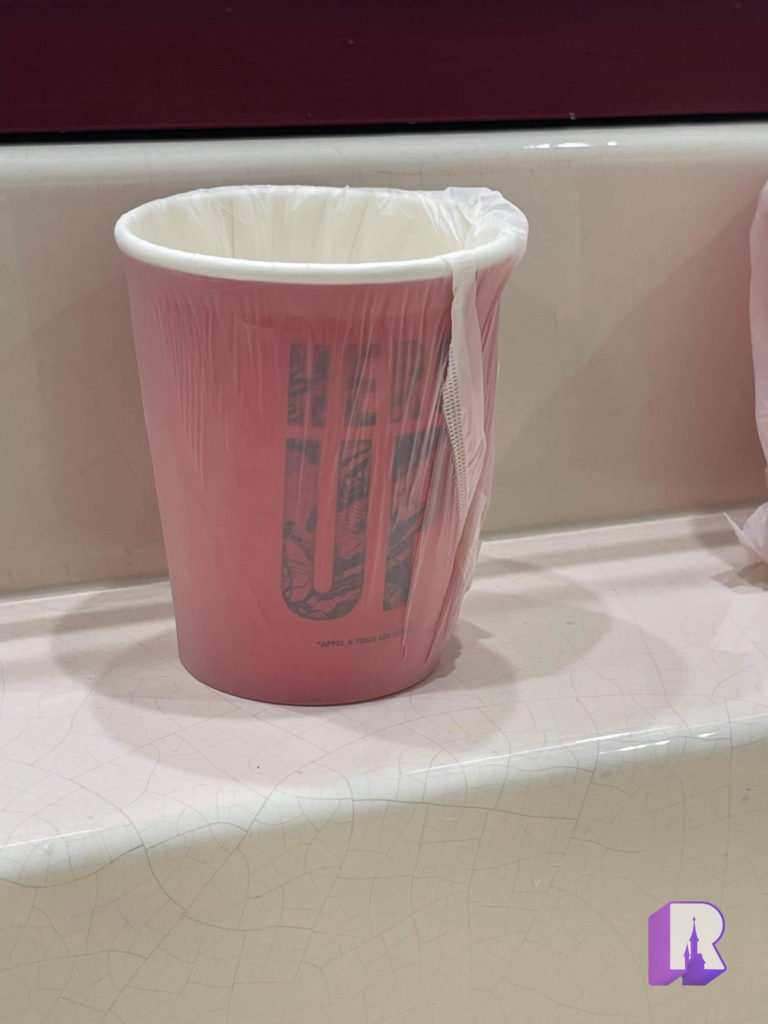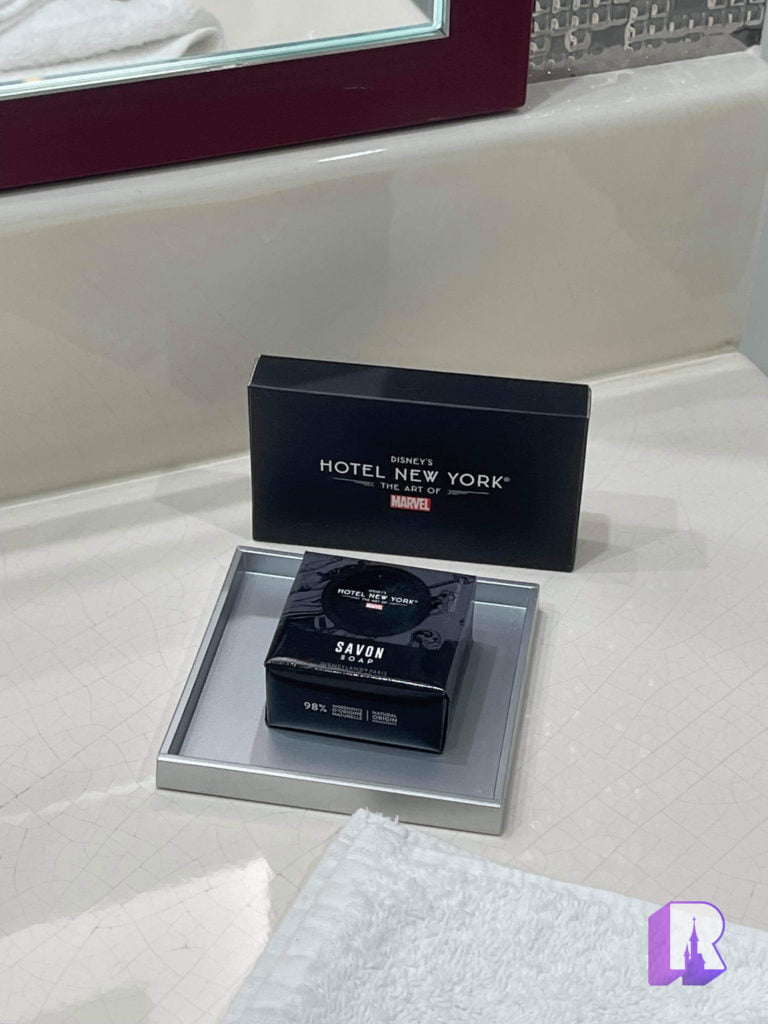 New York Boutique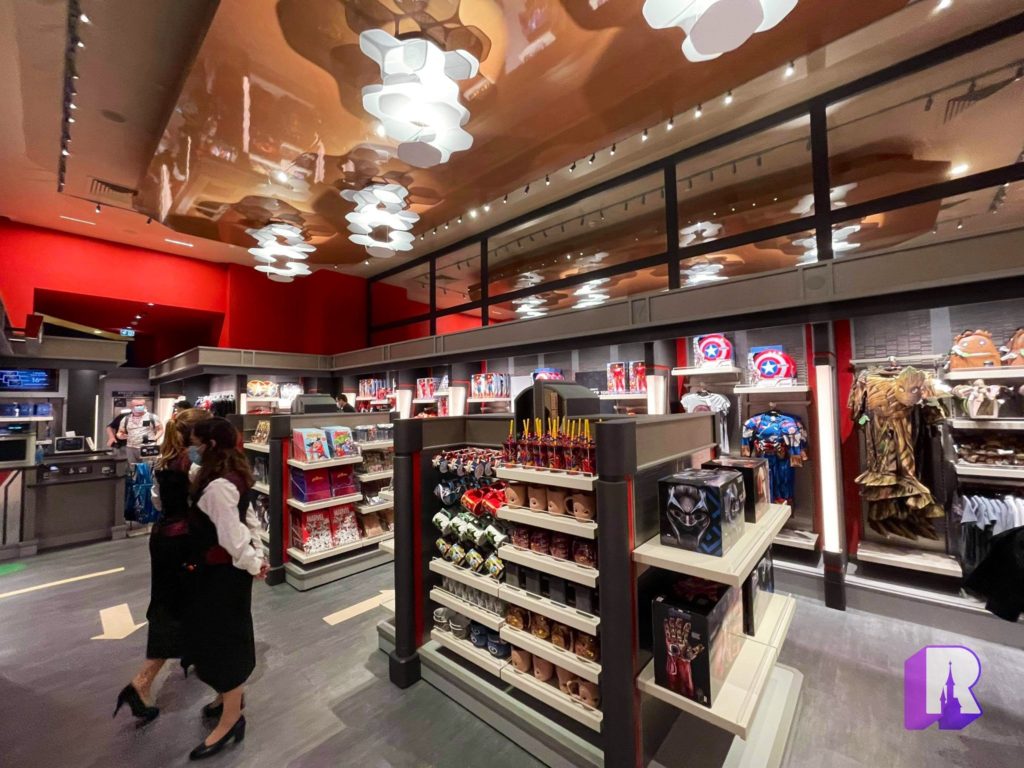 Talking about improvements, the New York Boutique went from a little newsstand looking space to a fully fledge Marvel shop. When the hotel opens, the shop will feature exclusive items such as a collectible key, art prints, and figurines including light up replicas of the lobby Iron Man armors: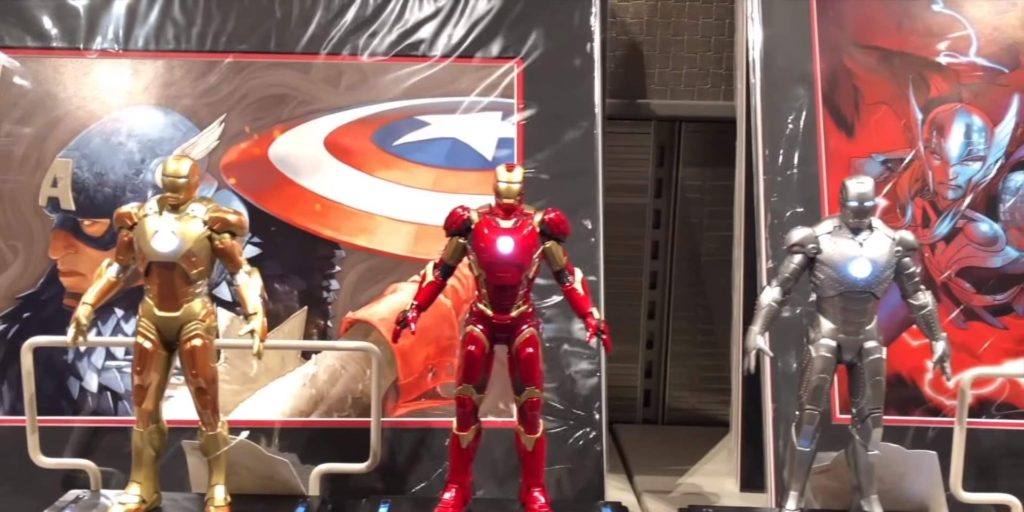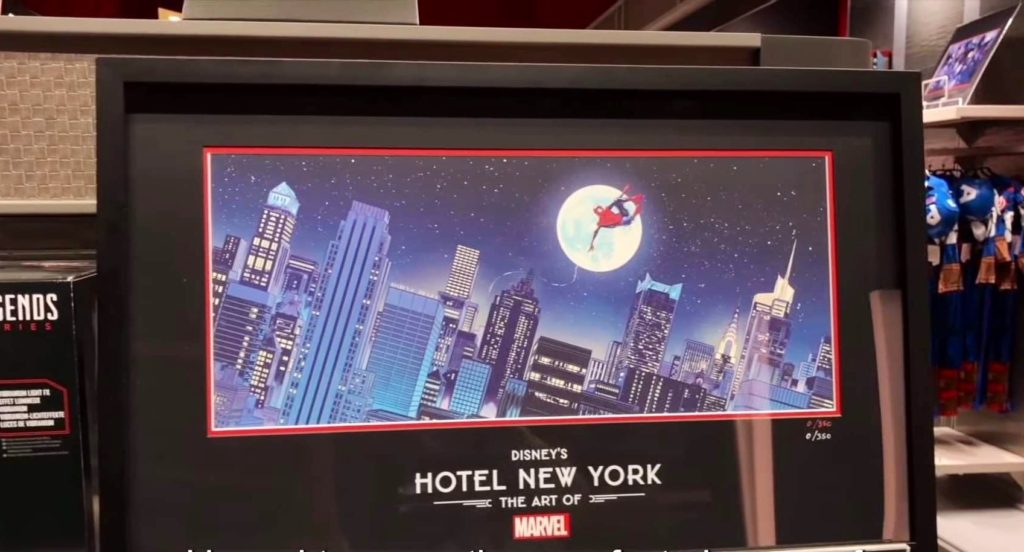 You'll also find all you need to 'hero up' before heading ot the parks, from costumes to luggage!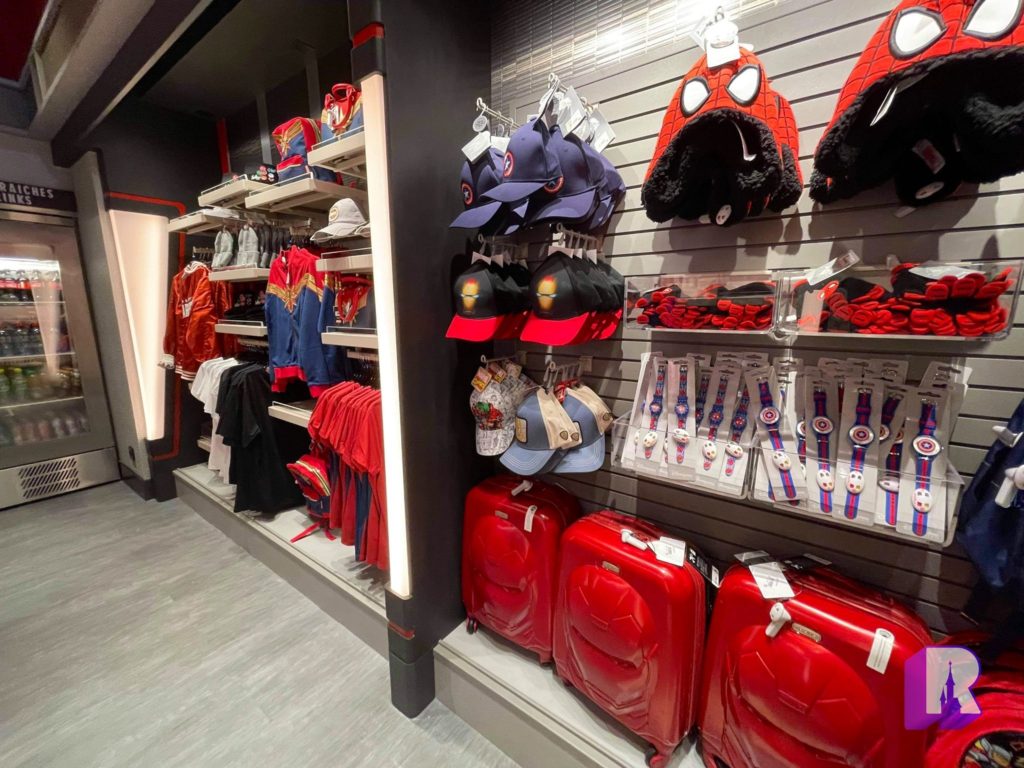 Super Hero Station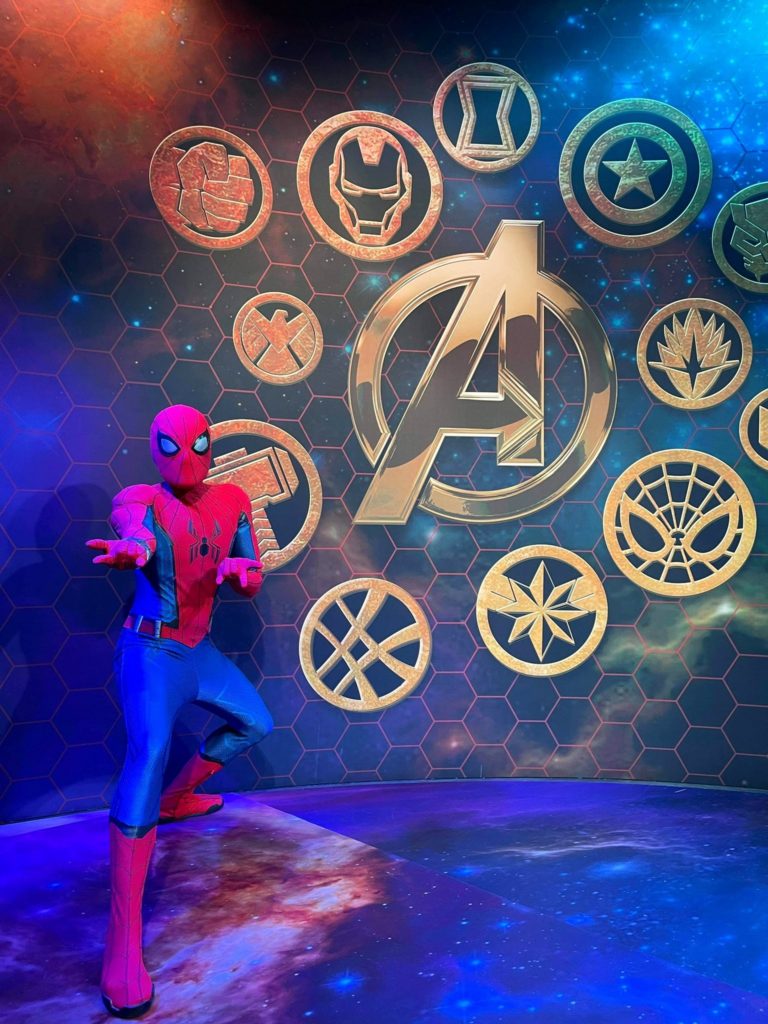 The Super Hero Station is where hotel guests can go play with the Marvel Super Heroes! More than a meet and greet (which will originally and sadly only feature Spider-Man at opening), the complex features several photo opportunities where you'll get to step into the boots of Iron Man, make magic in a Dr Strange set, or even hang upside down in Peter Parker's bedroom: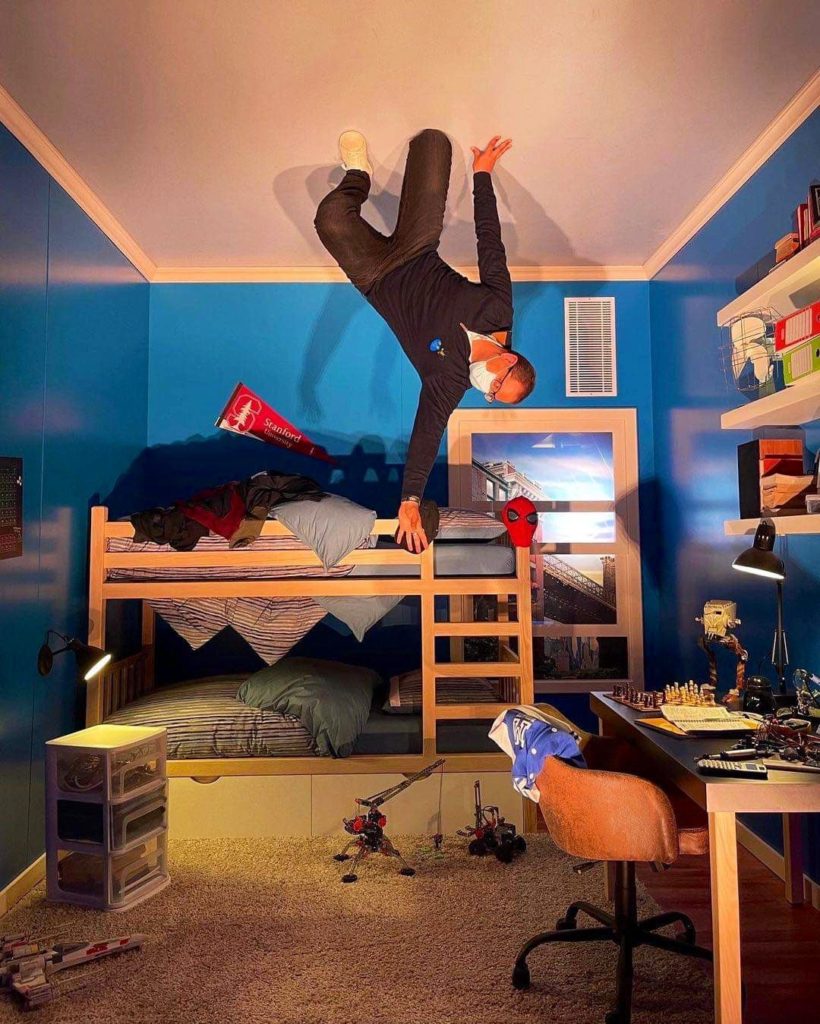 More info on this fun space when the hotel opens on June 21.
Pool & Fitness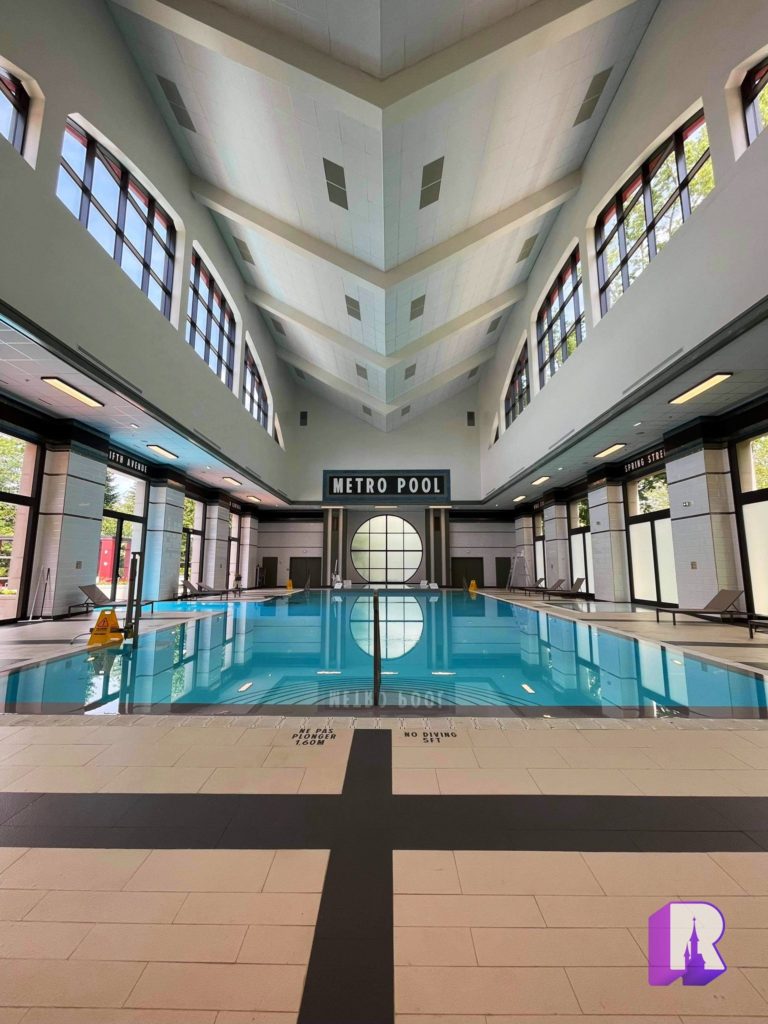 The Metro Pool got a complete redesign inspired by the NYC Subway, and it's looking great.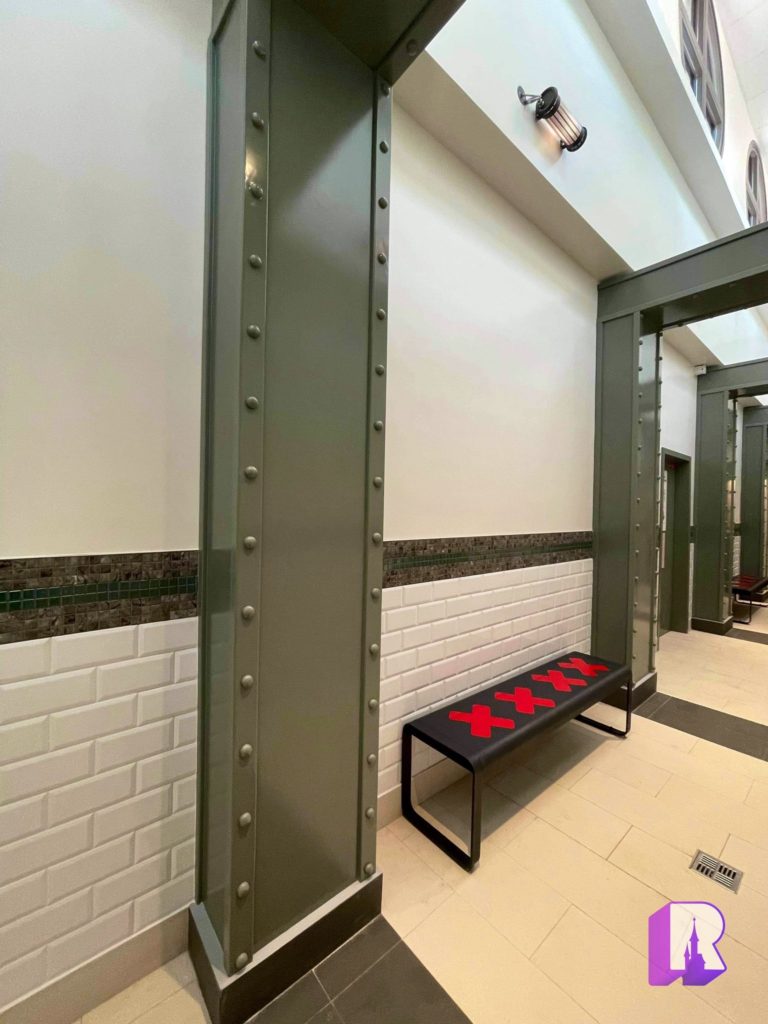 We love the metal beams, signage and tiles. Stunning!
And just outside, things get serious with the new Hero Training Zone: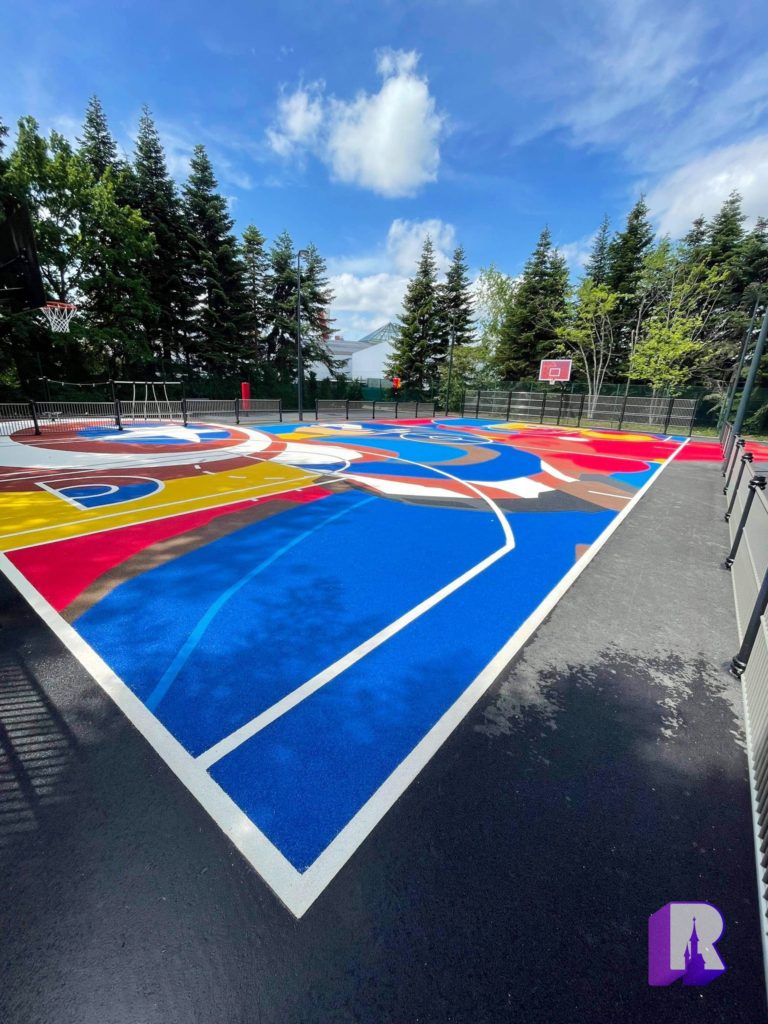 This multi-sport outdoor area includes a basketball court themed to Iron Man and Captain America (it's so bright!), a yoga zone, a CrossFit style fitness zone and an area for kids to get active.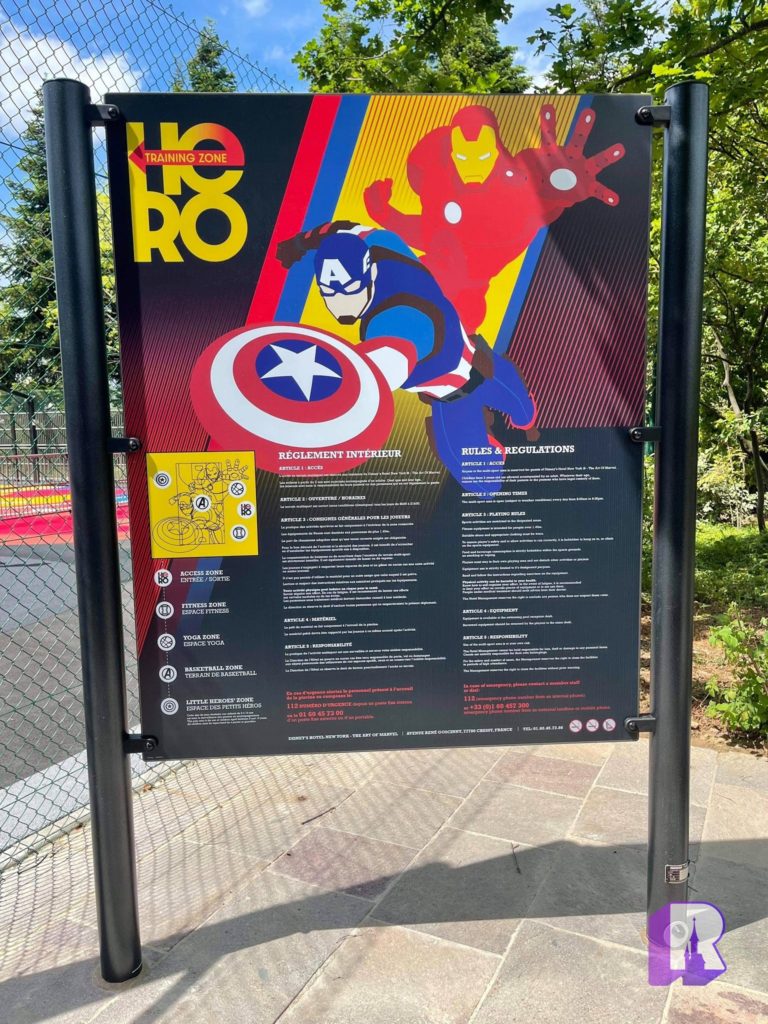 It's all just really really cool, and the type of touches you'd expect from Disney and Marvel.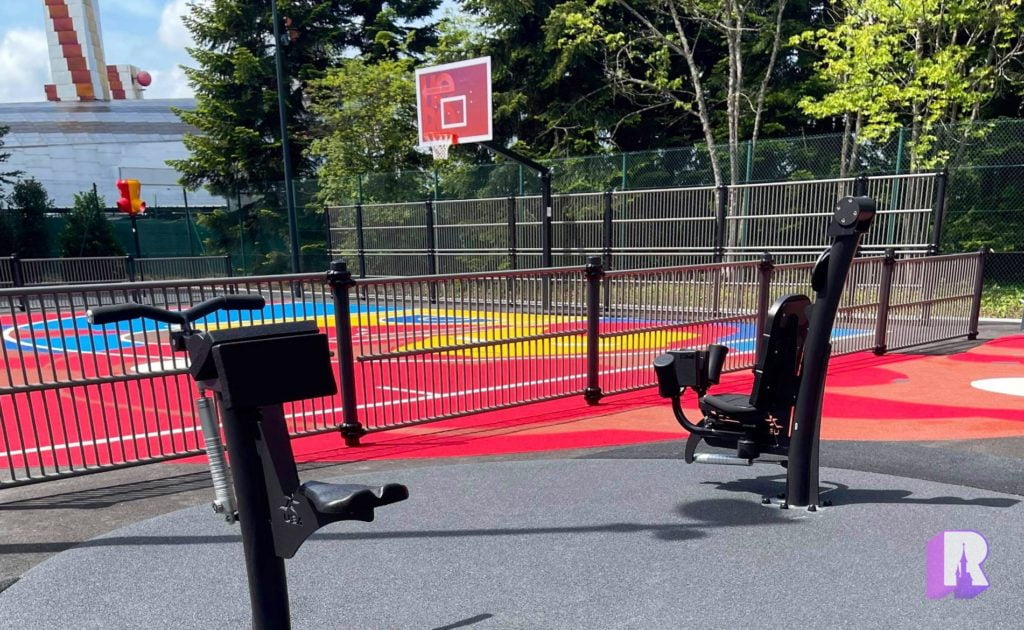 Marvel Design Studio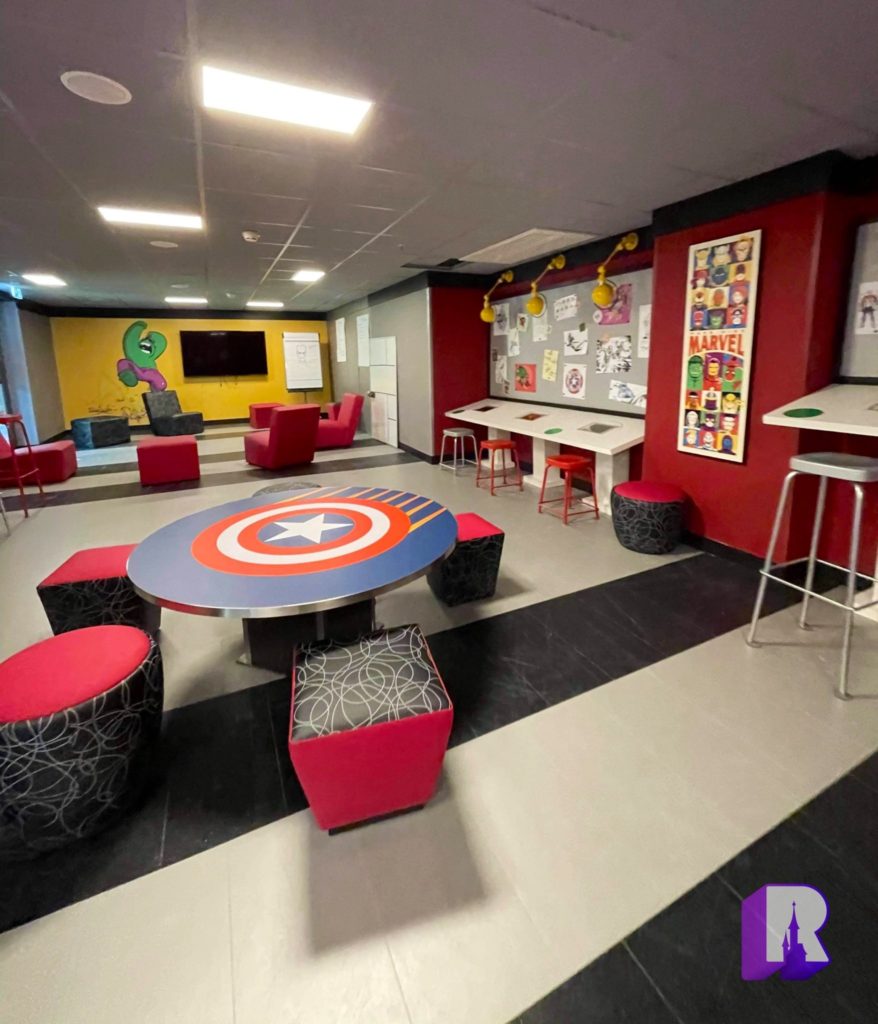 This space is for kids to learn about designing Marvel characters and play around with all sorts of interactive stations. Not gonna lie we want to play too!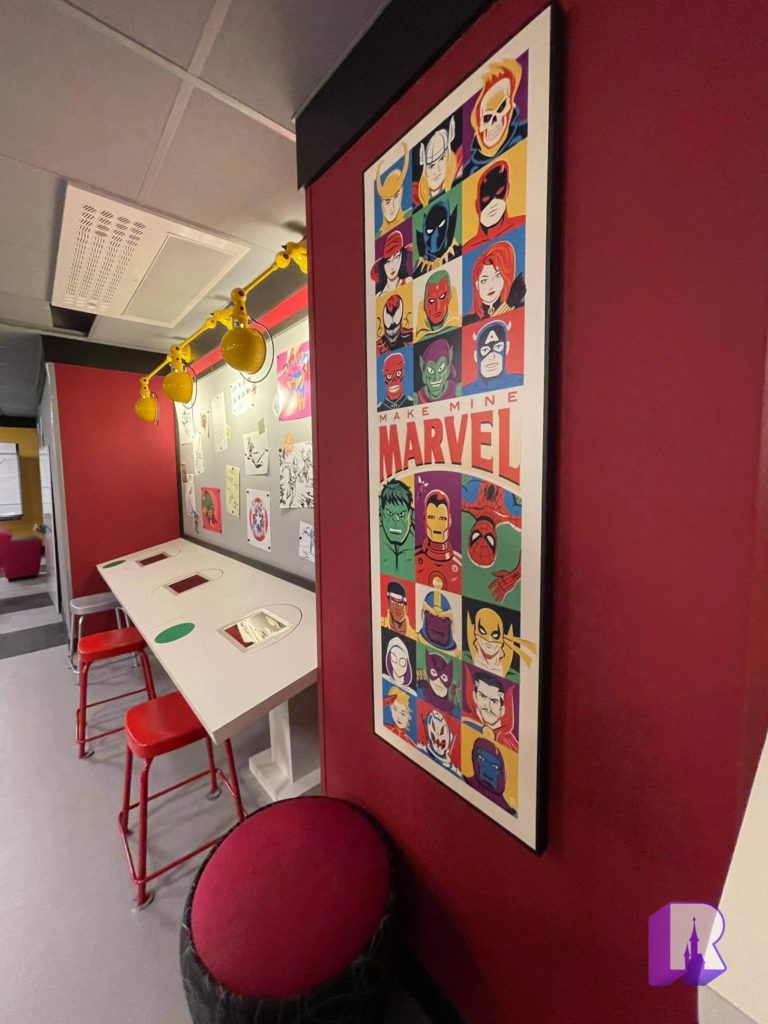 It's a great revamp of the outdated arcade and a fun activity for hotel guests with plenty of Marvel details scattered everywhere: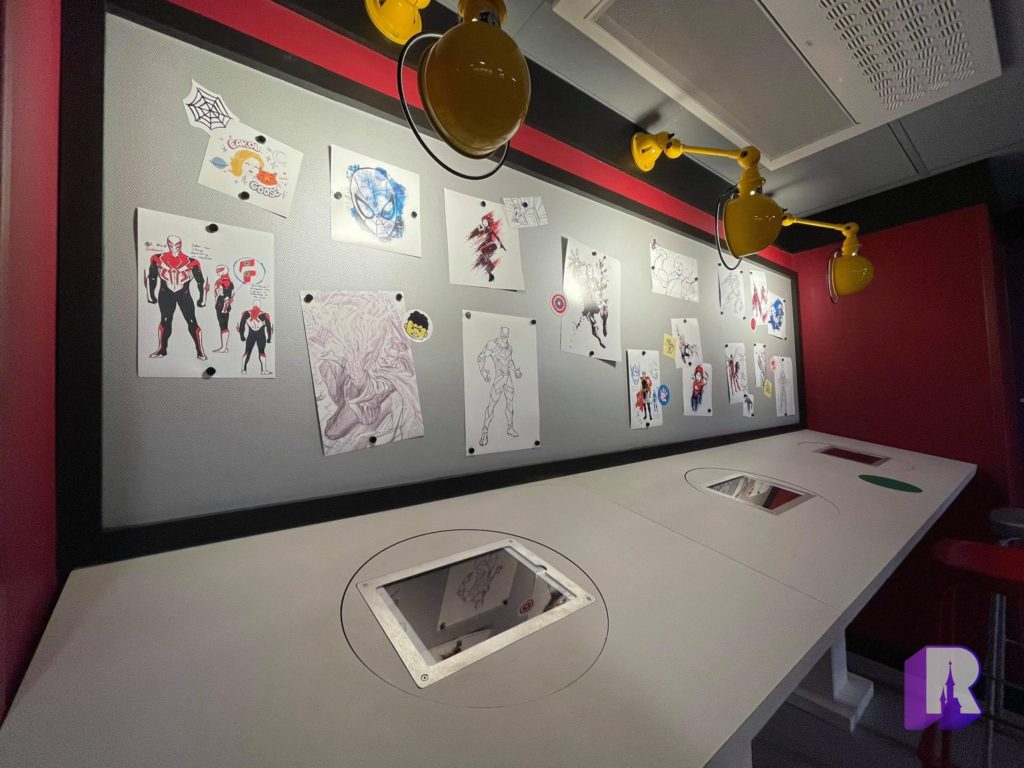 Cast Costumes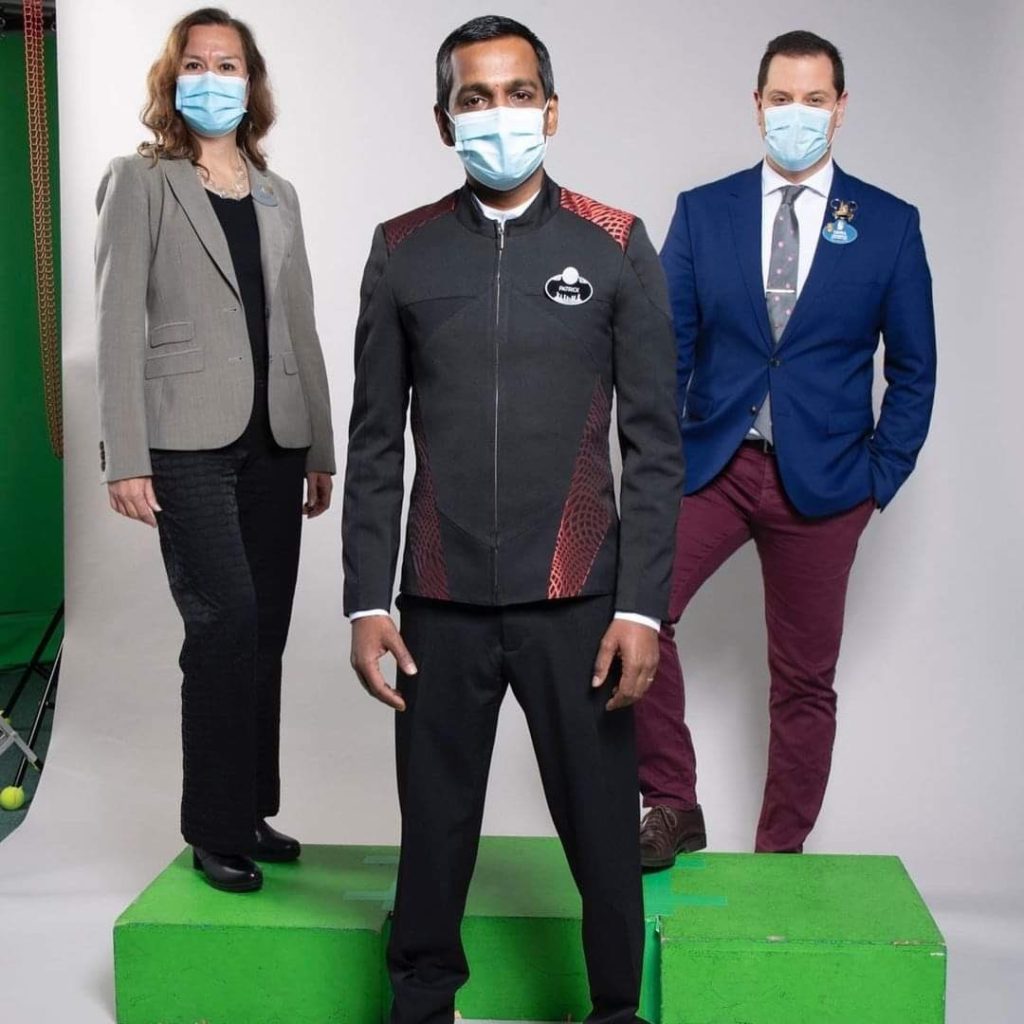 Of course who says new hotel, says new costumes! And with the modern New York meets Marvel theme, costume designers had to come up with something useable and professional, yet interesting. You can also spot the new name tags which are reminiscent of the hotel signs, with a 3D metallic effect.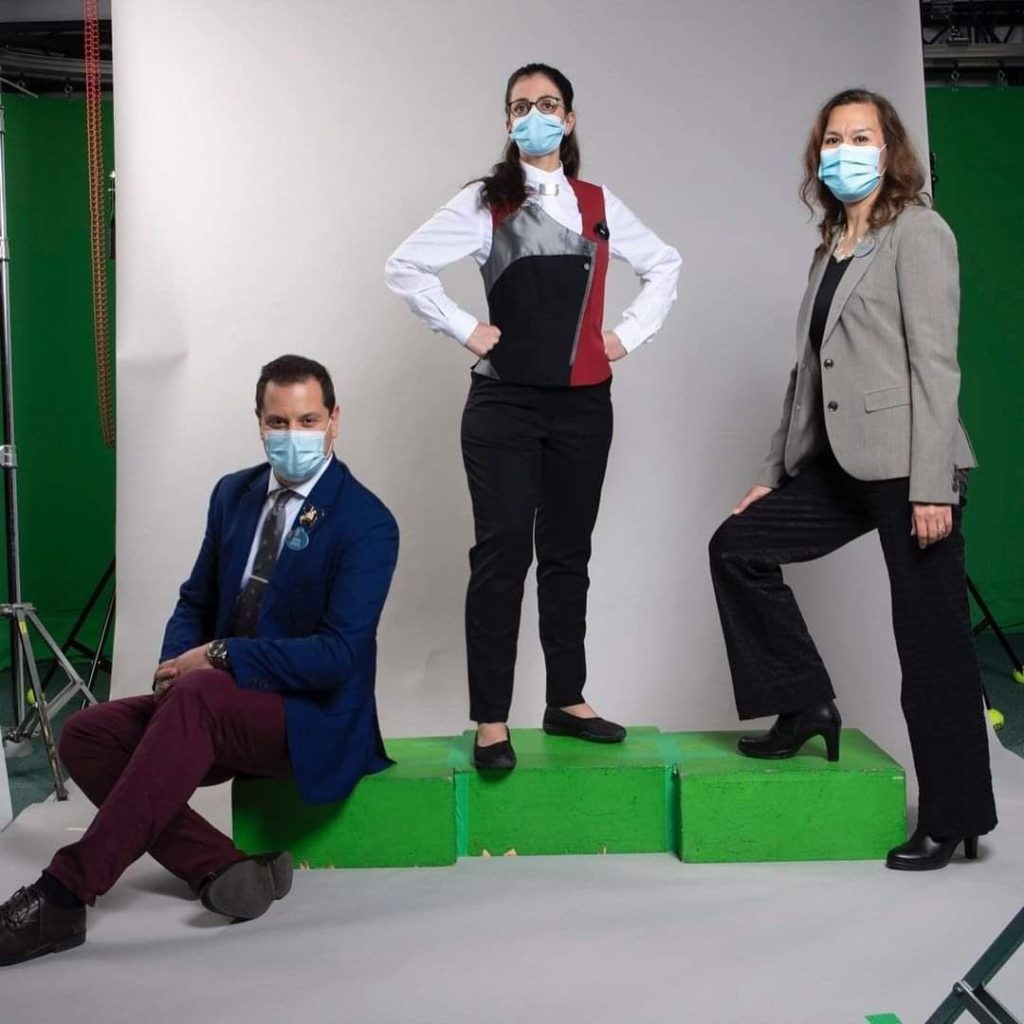 And this completes or full tour of Disney's Hotel New York – The Art of Marvel, opening June 21 at Disneyland Paris! We're very much looking forward to see this re-imagined property come to life when the first Guests arrive and to try out the restaurants and all modern facilities. A true glow up full of fascinating details that captivates the imagination and celebrates Marvel's rich history and catalog of art.