We are back with a new report! The nightmare before Christmas is in full effect already with the second Halloween Party and the Halloween Season starting to mix with the first signs of Christmas. Let's take a look!
Halloween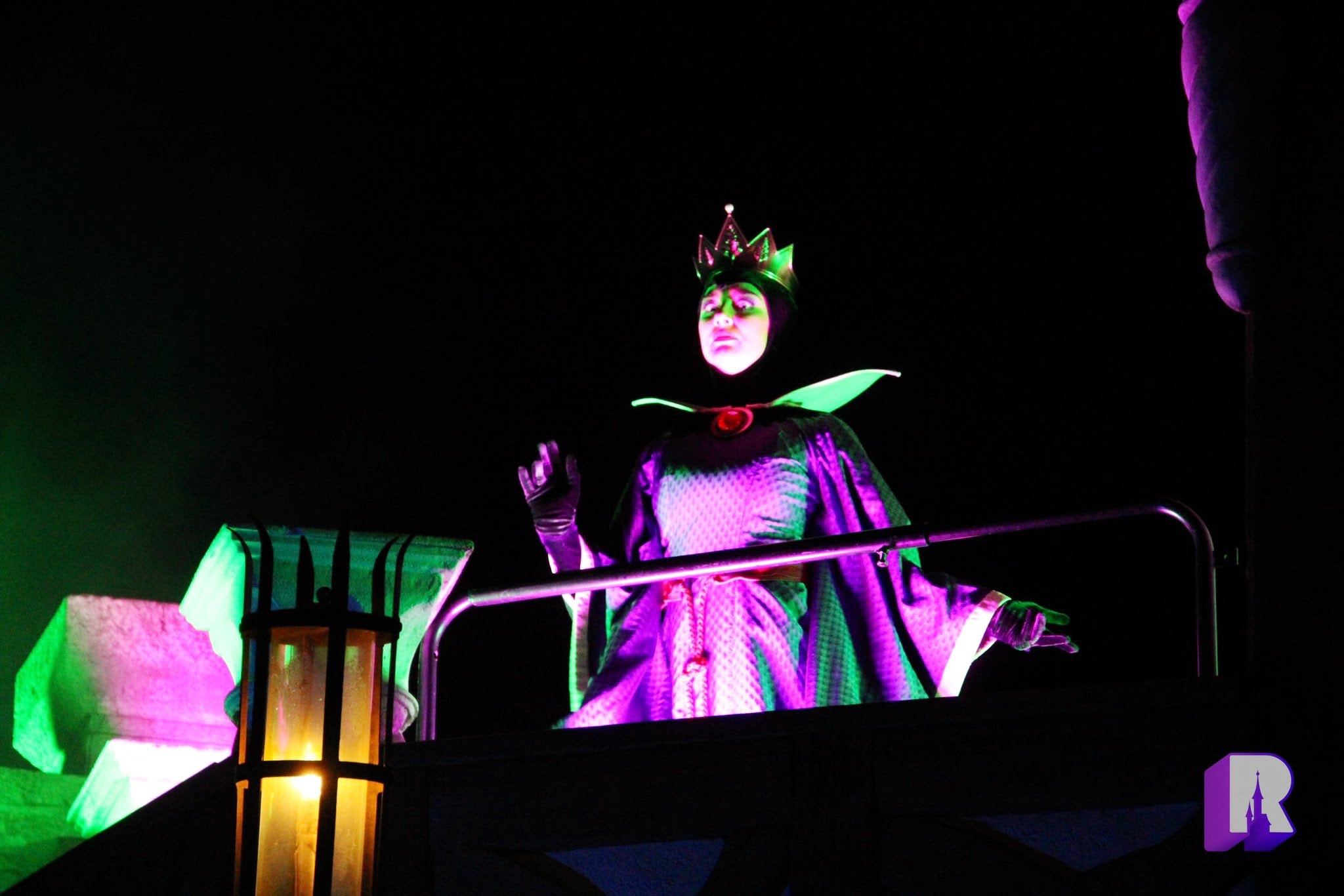 In what feels like a distant dream already, Monday was was the second Halloween Party! The offering was the same as the first one.
The "Midnight moment" was still amazing, as Main Street falls onto the other side.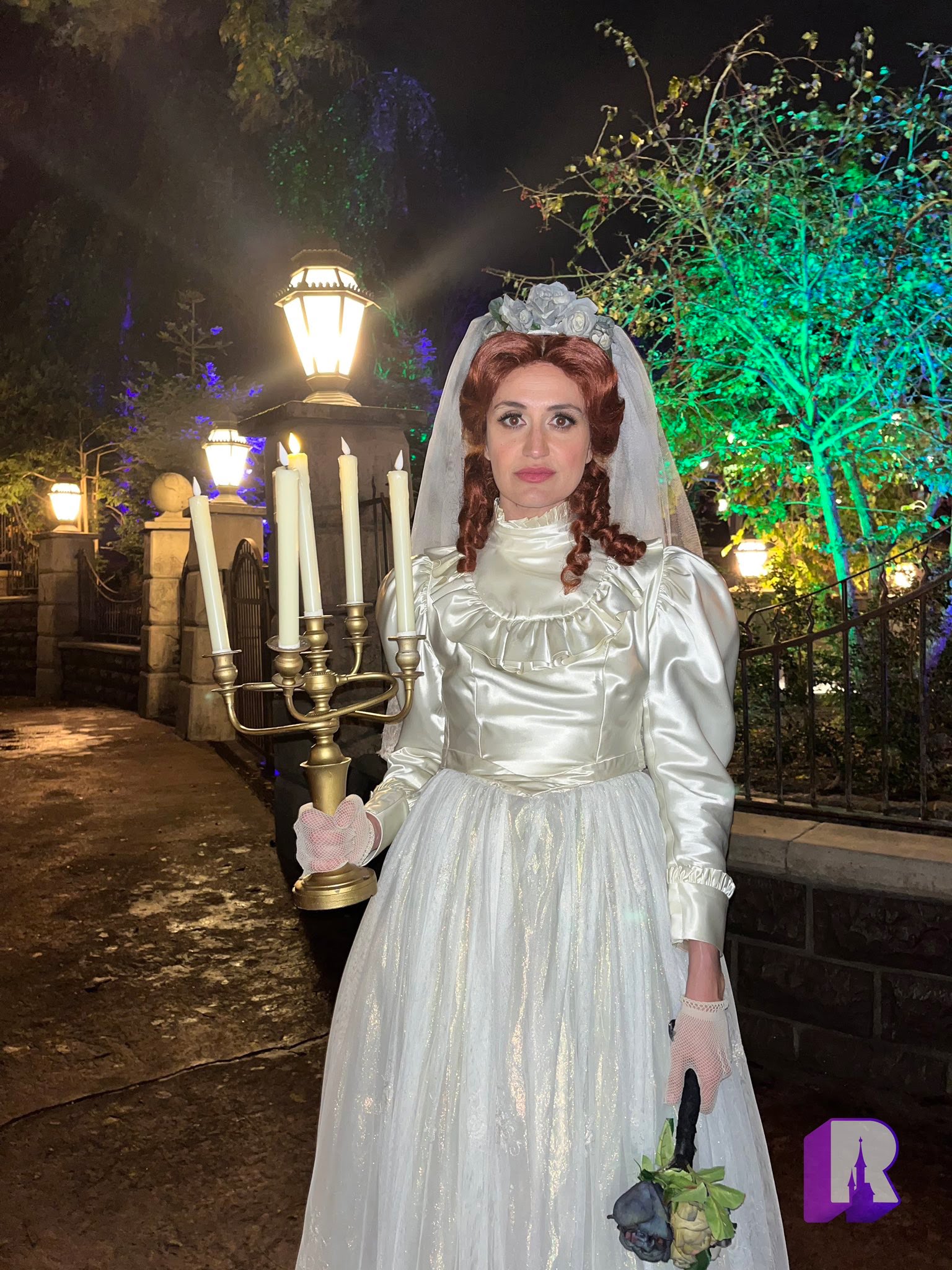 We also got to do things we didn't cover the first time around, like interacting further with the Thunder Mesa residents. So great to see the land come to life through these characters.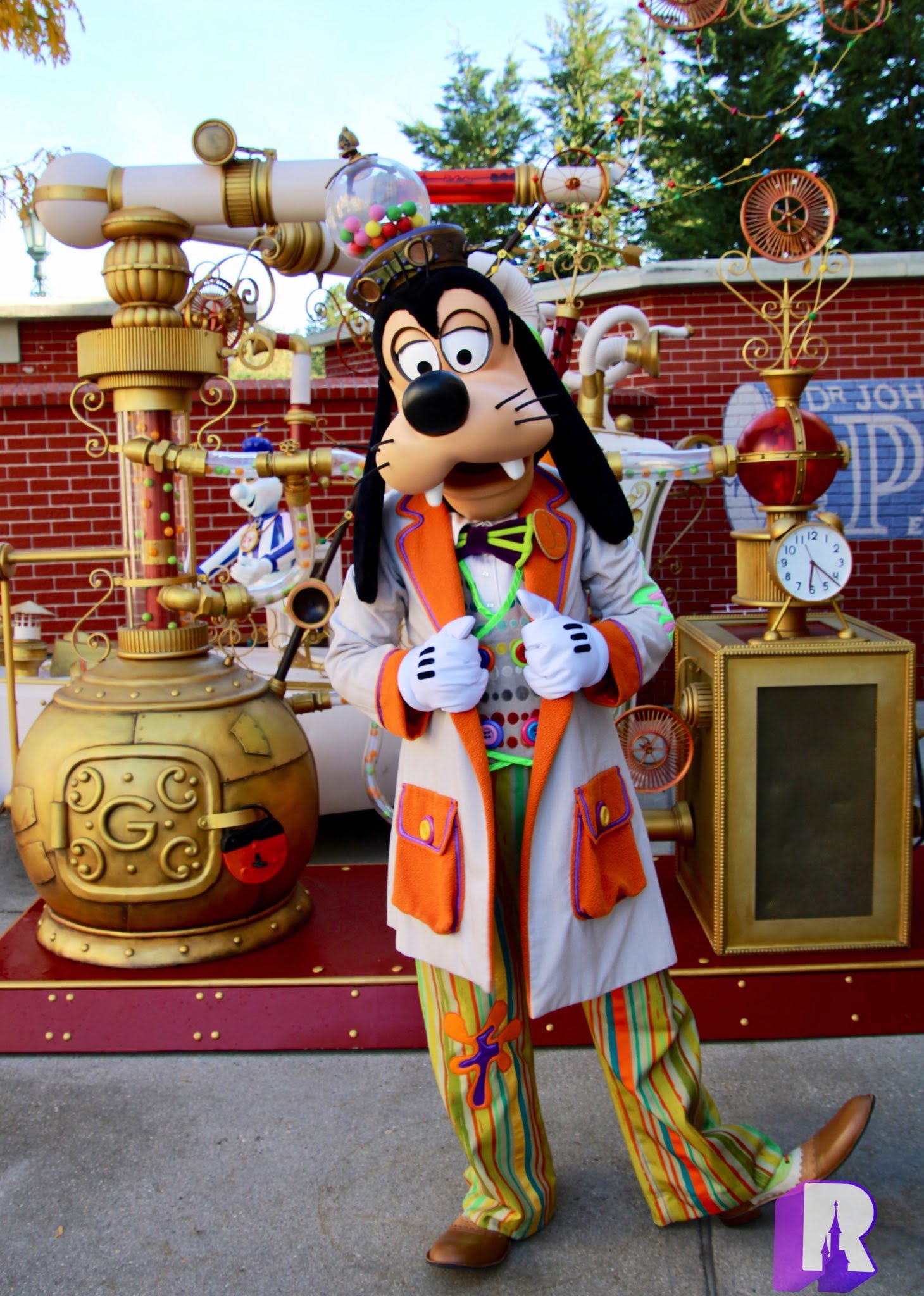 Later this week in the Parks, we also said goodbye to the Halloween meet and greets..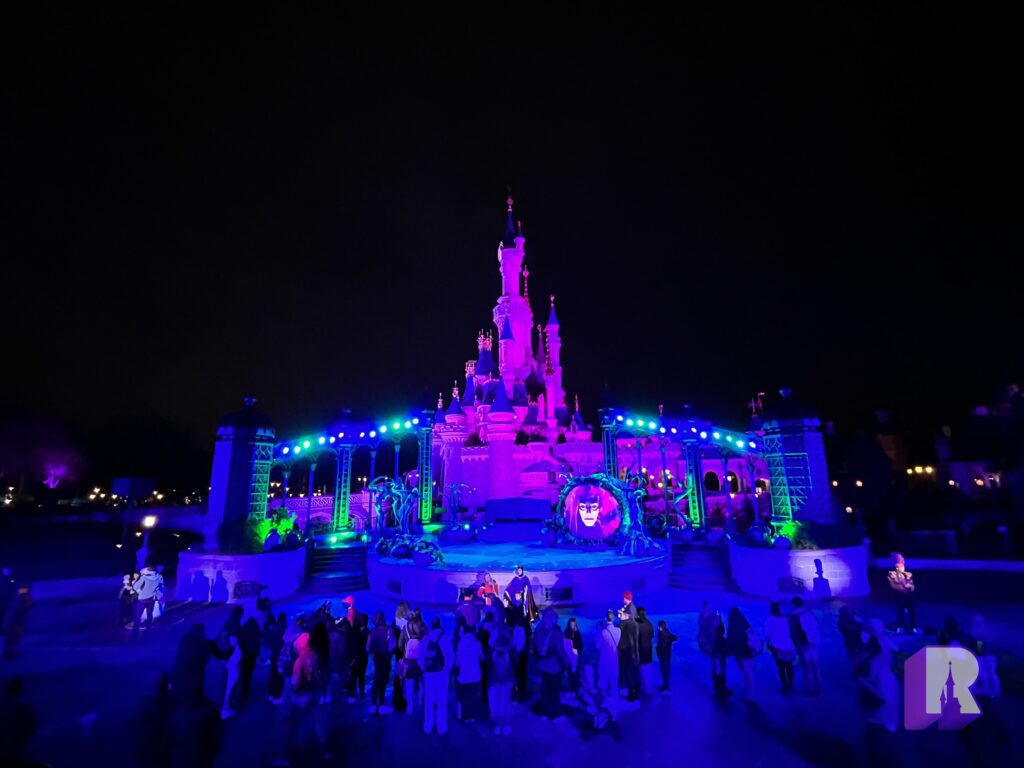 It was also time to the Disney Villains to vacate the Villains Den on Castle Stage.
And of course Mickey's Halloween Celebration has packed up until next year! Thank you Cast and Crew for a fun spooky season!
Christmas Time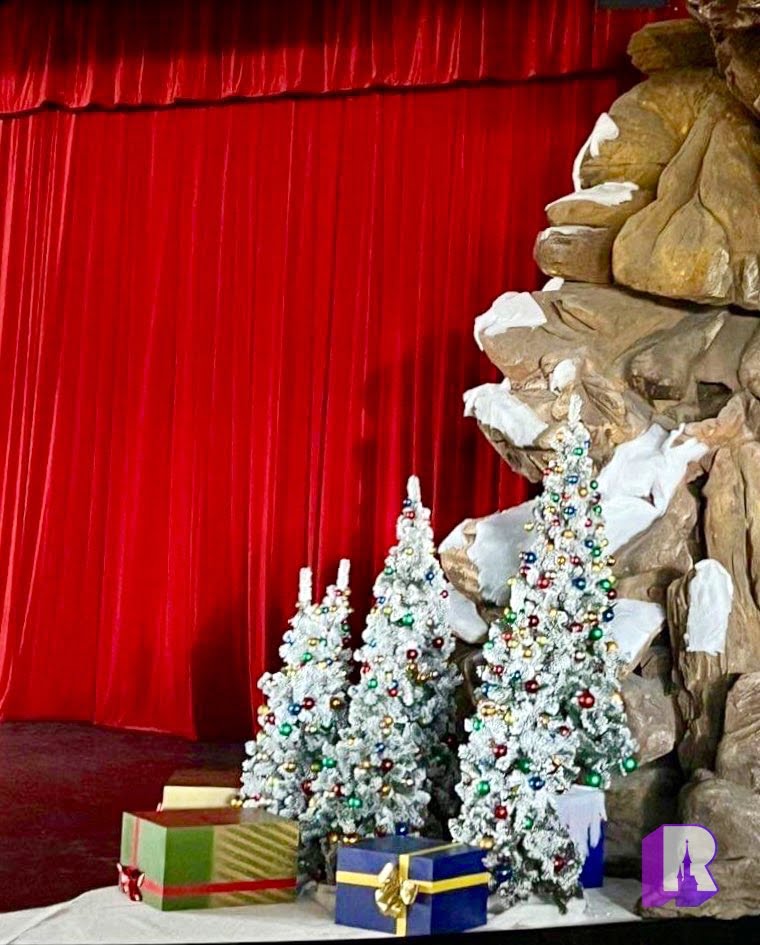 Areas of Disneyland Park that aren't part of the Halloween Season have started to receive Christmas decorations, including Videopolis which will soon host "Let's Sing Christmas".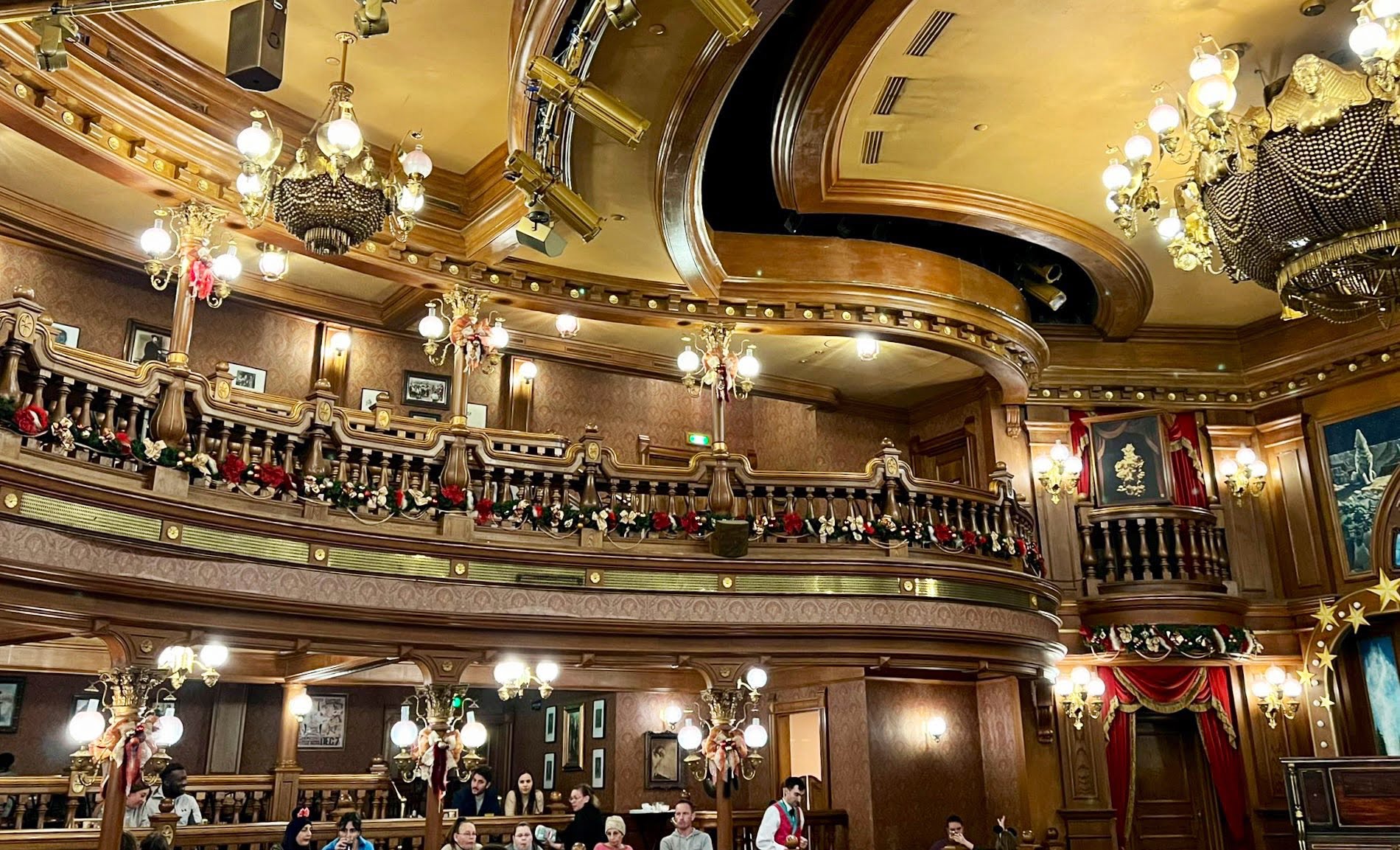 Christmas has also arrived at many restaurants with cute custom decorations for each location.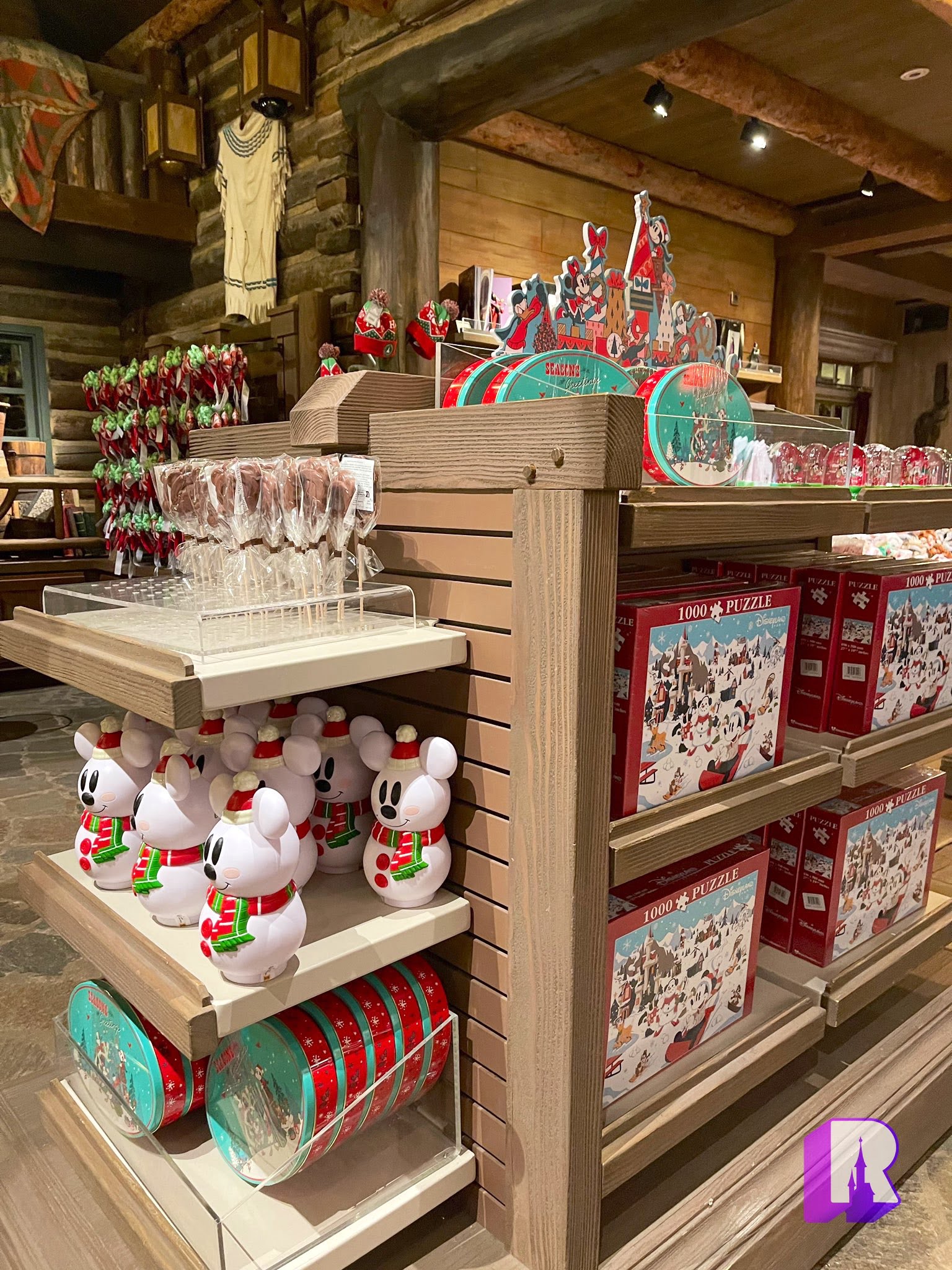 And even the merchandise department has jumped the gun with almost all Halloween merchandise removed and replaced with Christmas.
Next week will be the big Halloween to Christmas switchover, a tight schedule this year to get everything ready for November 12, the start of Disney Enchanted Christmas. We'll have a full season launch report for you next week!
Construction and Refurbishments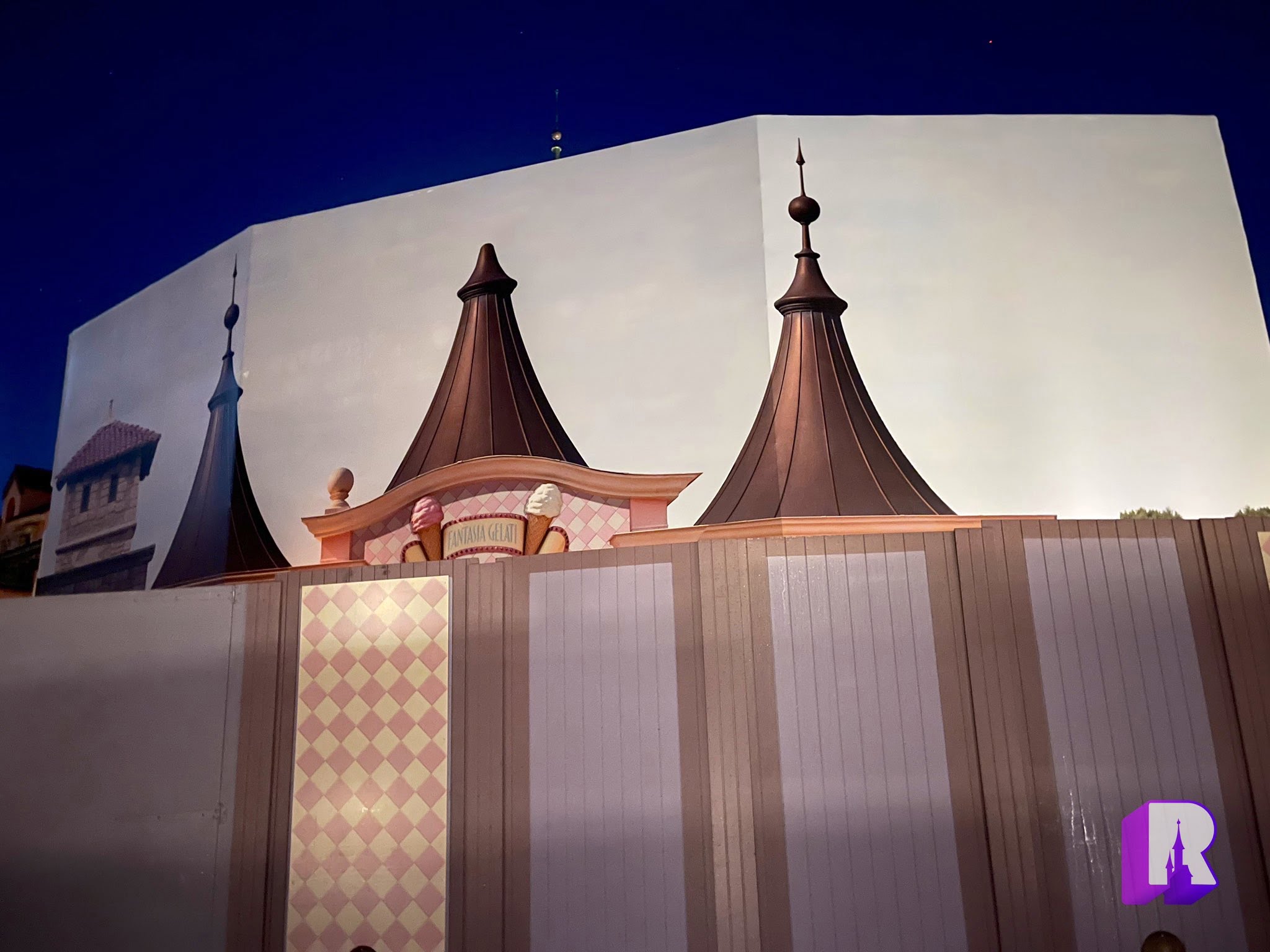 We start in Fantasyland where a themed tarp has been added to the former Fantasia Gelati location which is being transformed into and extension of Pizzeria Bella Notte. Little is known of the backstory for this room but hopefully we will know more soon.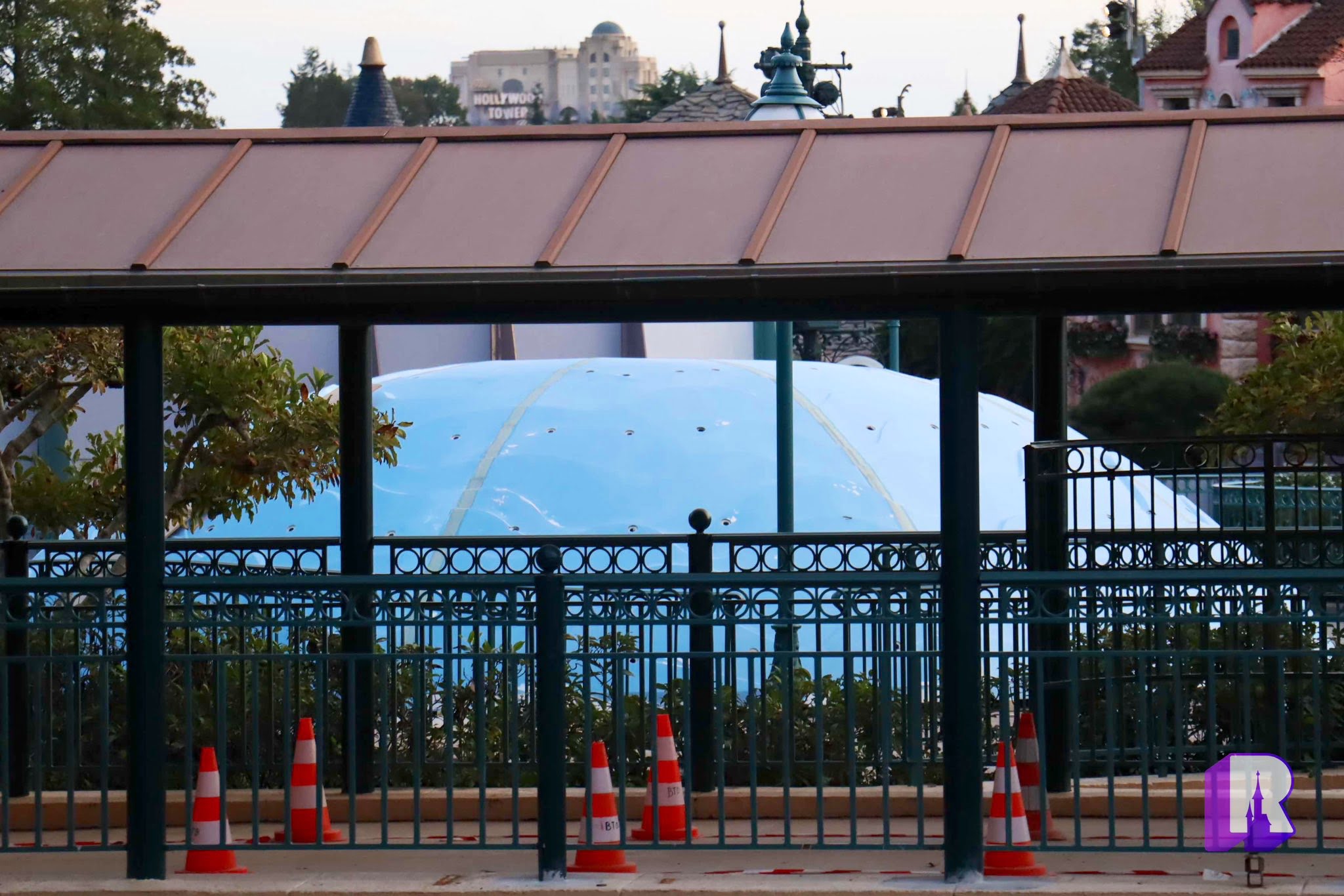 Across the street at "it's a small world", the large dome covering the fountain is staged in the queue area, after what looks like some repairs.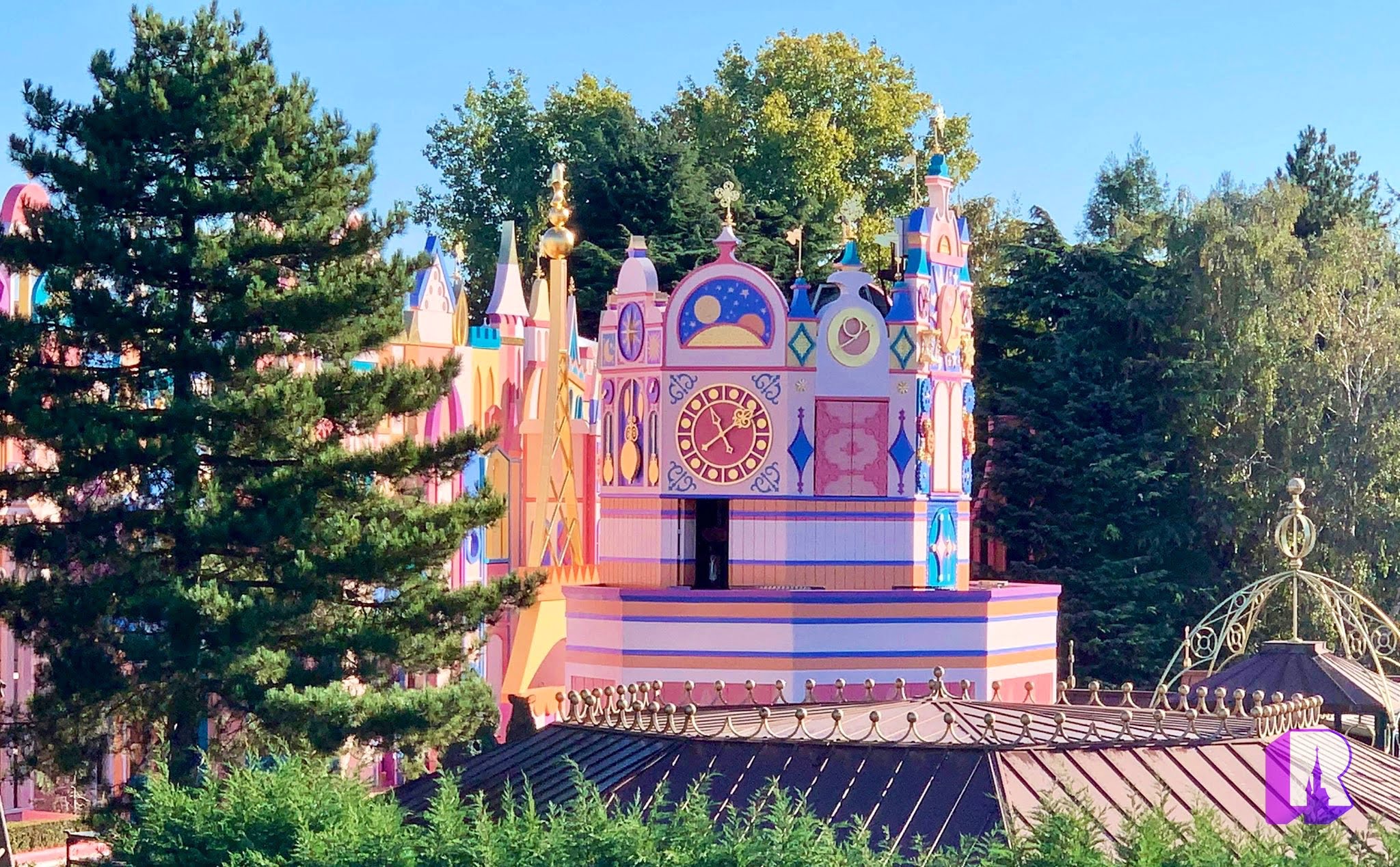 It was also confirmed via the servers that "it's a small world" won't reopen this year. It will remain closed into 2023. We'll share more information as soon as it becomes available.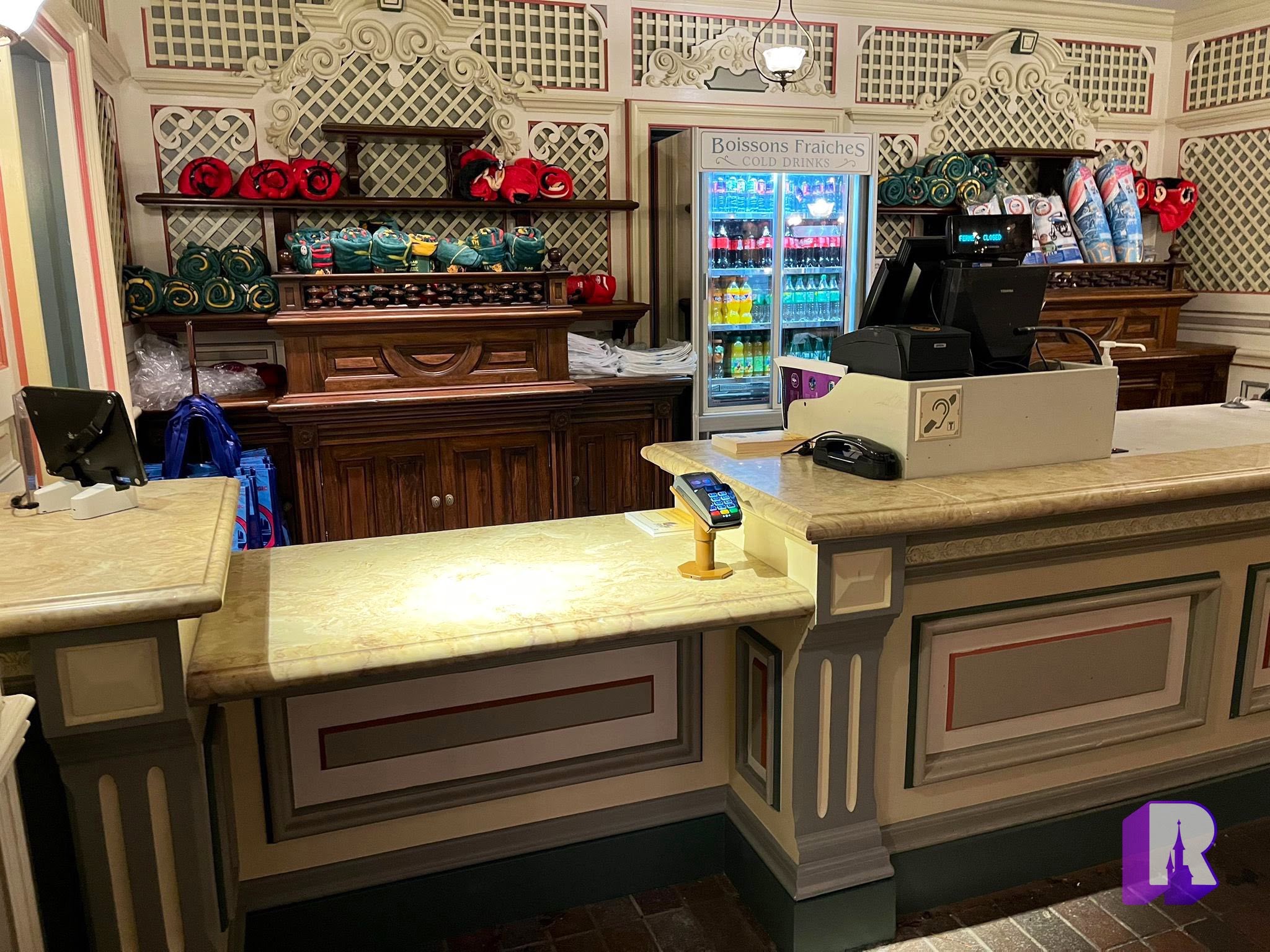 Down in Town Square, walls are down at Stroller Rentals: the counter has been redone to become accessible.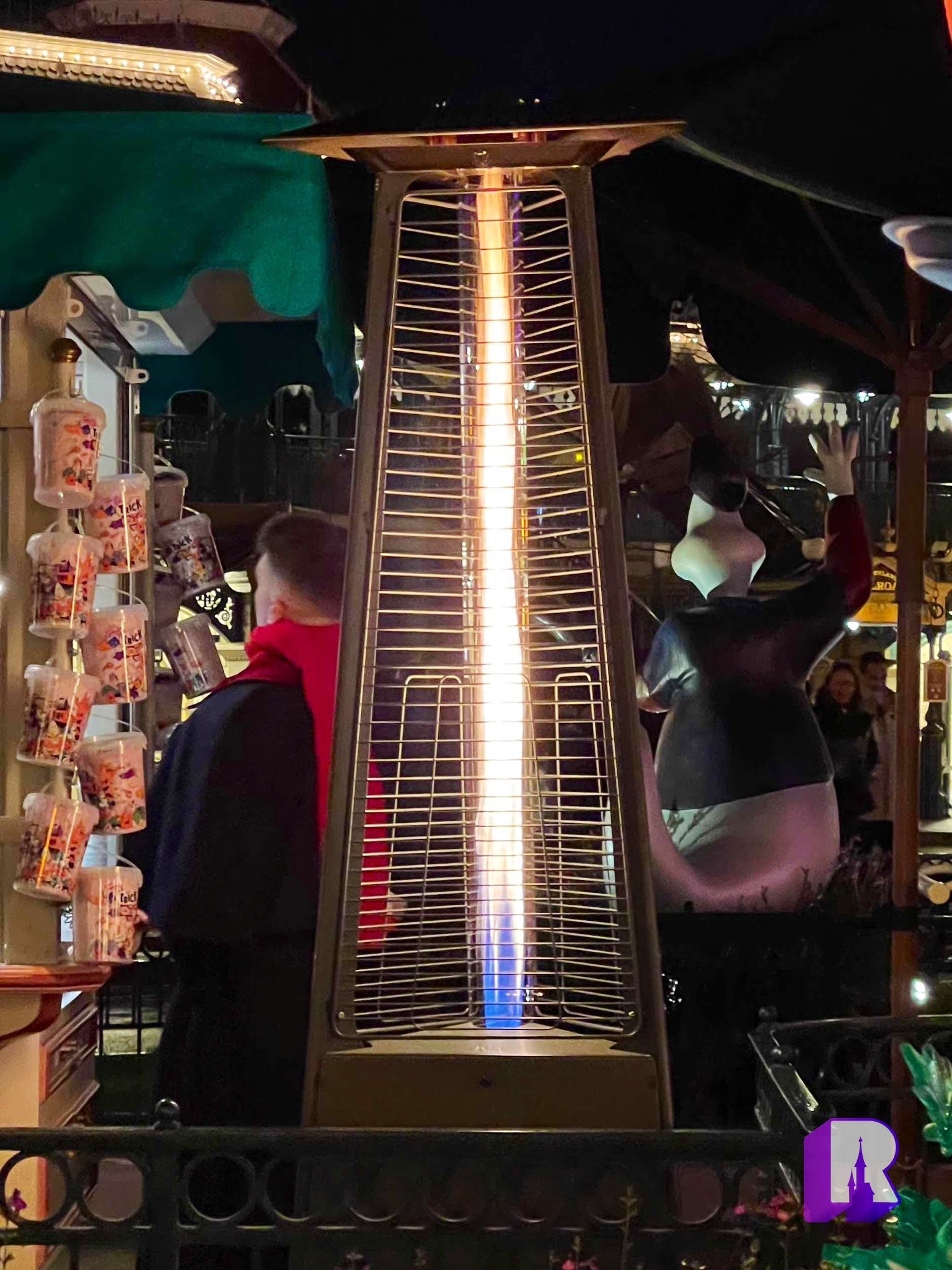 With the colder weather, heaters are back out for Cast Members working at outdoor vending locations.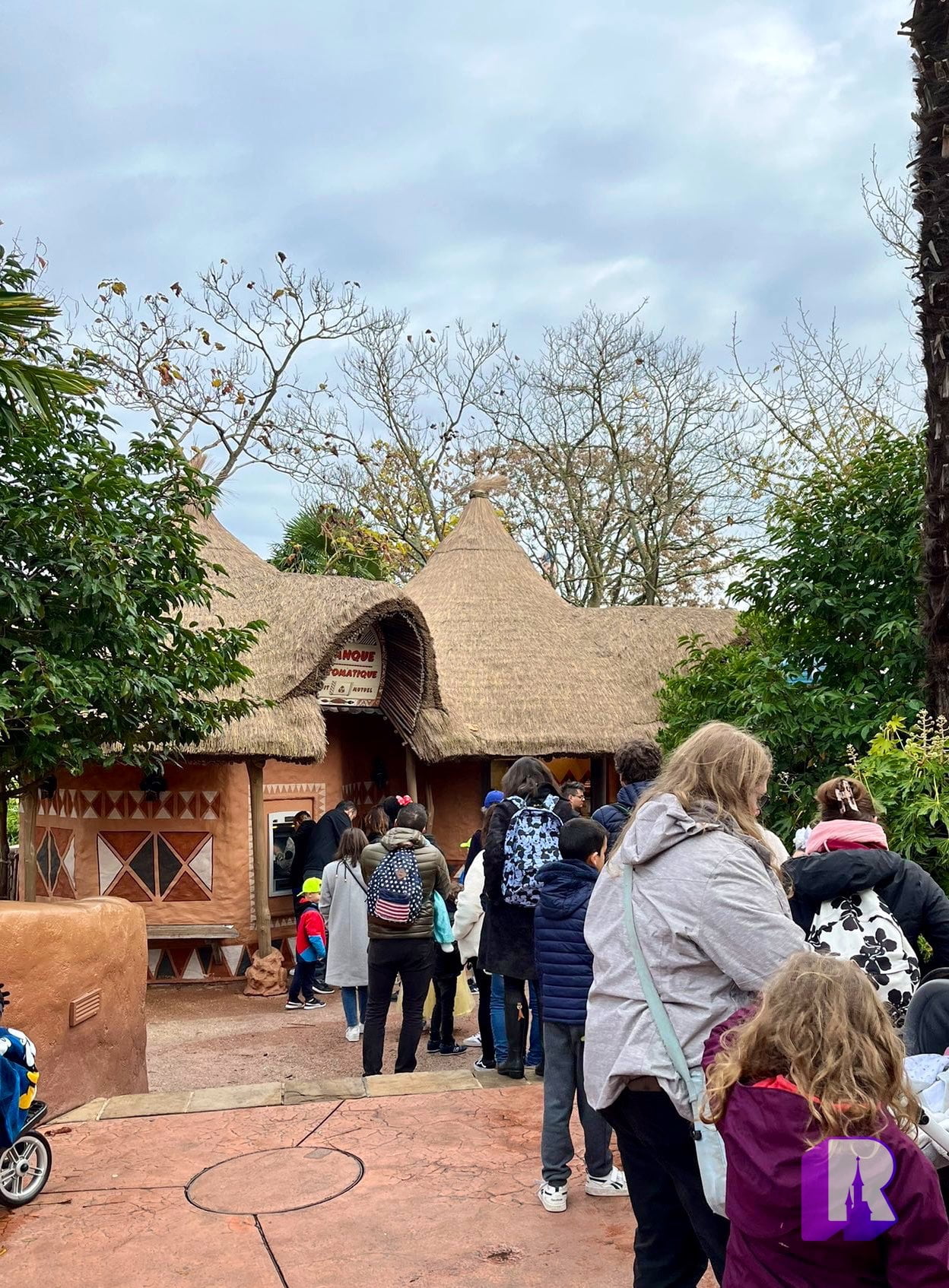 Chaos took over the Resort on Saturday as an apparent power cut knocked out payment systems, the app wait time service, Disney Premier Access and even logging into Disney Accounts. Attractions opened late but eventually managed to operate, albeit using makeshift signs. Payment systems recovered later on but the domino effect on operations was felt through the entire day. we also discovered that crisis management is able to display a pop up over the map for in-park guests with a message informing them of the issue – which is always better than being stuck with no explanation.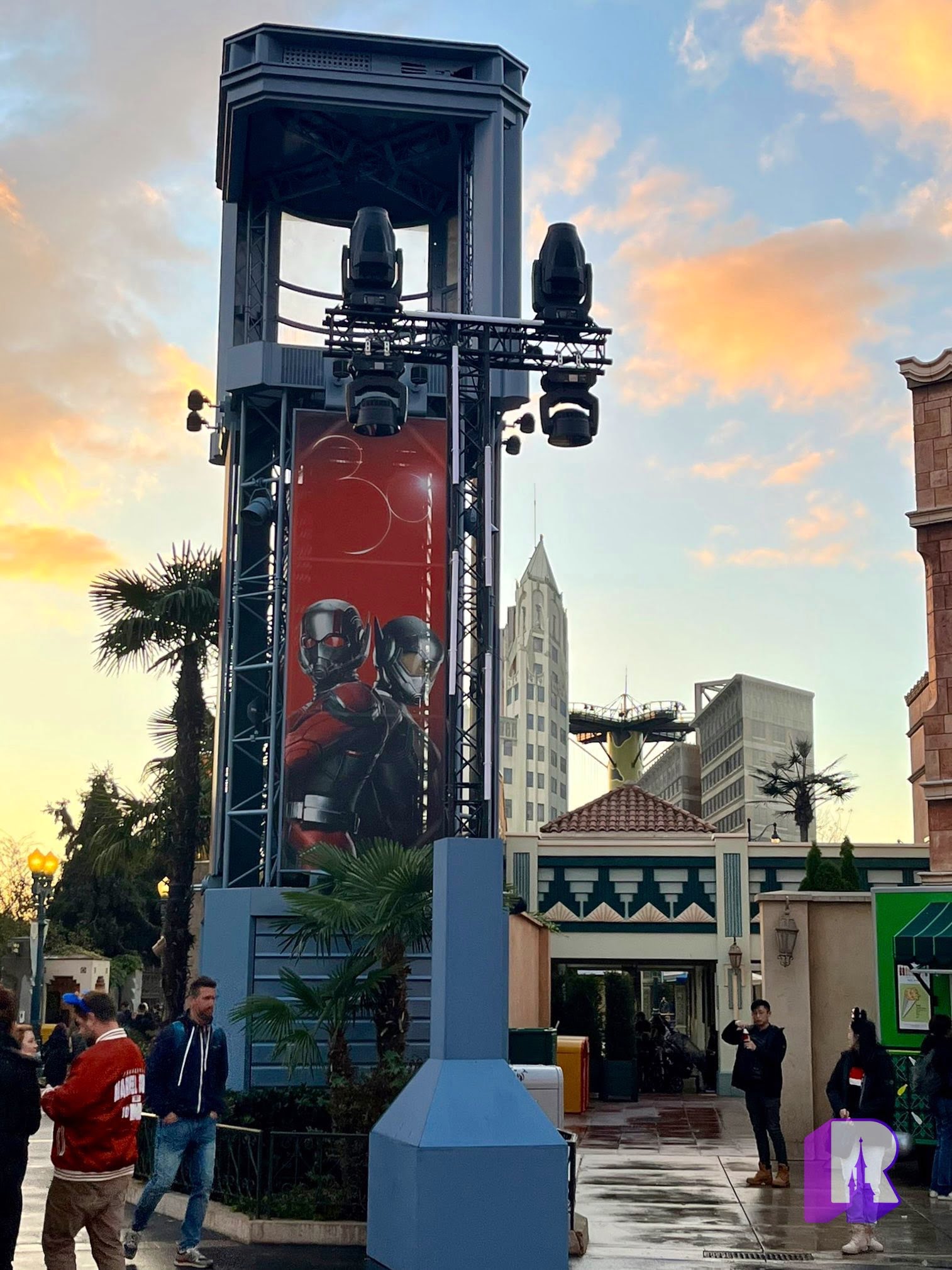 Over at Walt Disney Studios Park, light rugs have been installed in Production Courtyard in preparation for "Magic Over Disney", the limited time nighttime spectacular on November 7 and 9.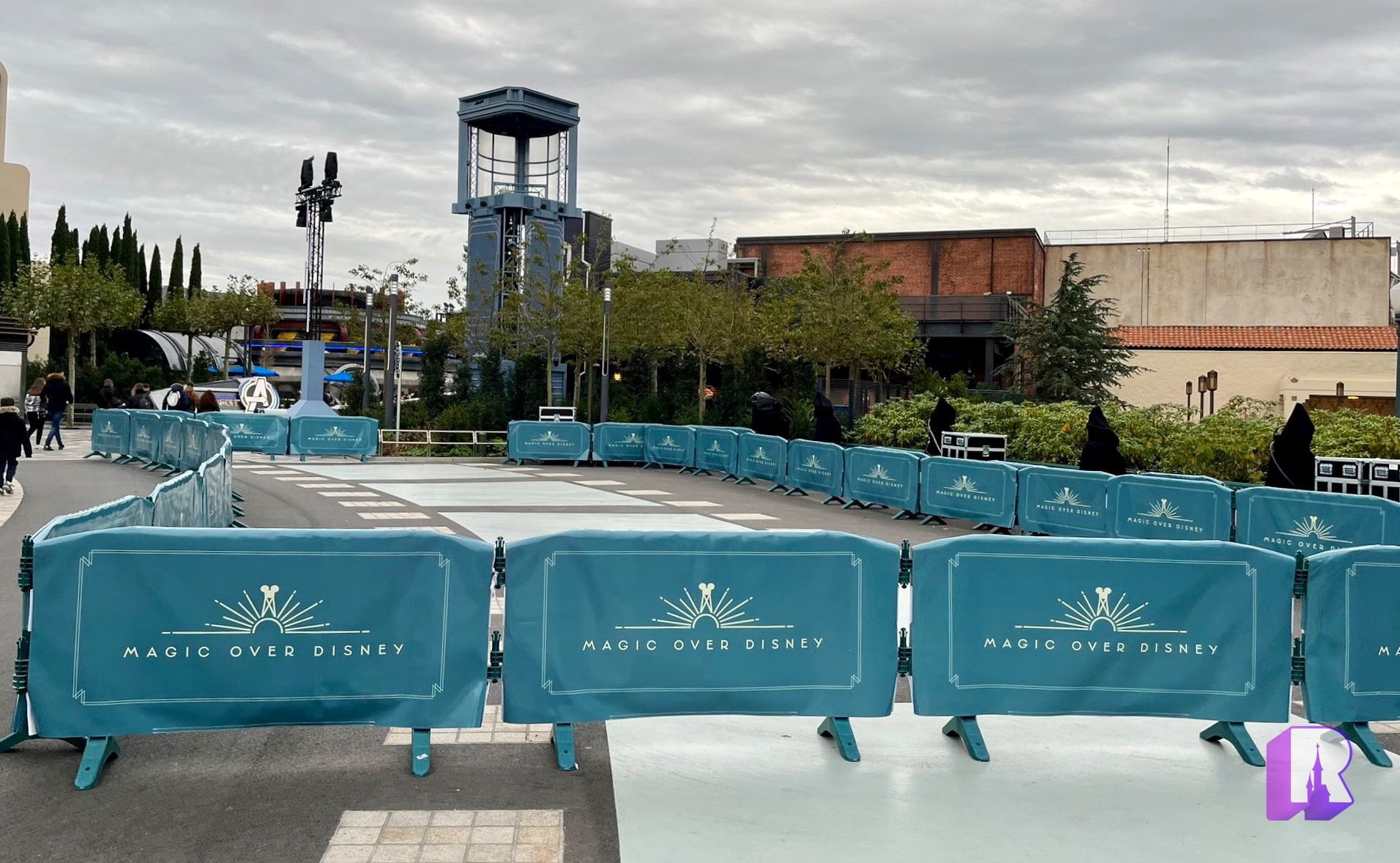 A whole area was also roped off for some reason. But at least they made some custom barrier sleeves !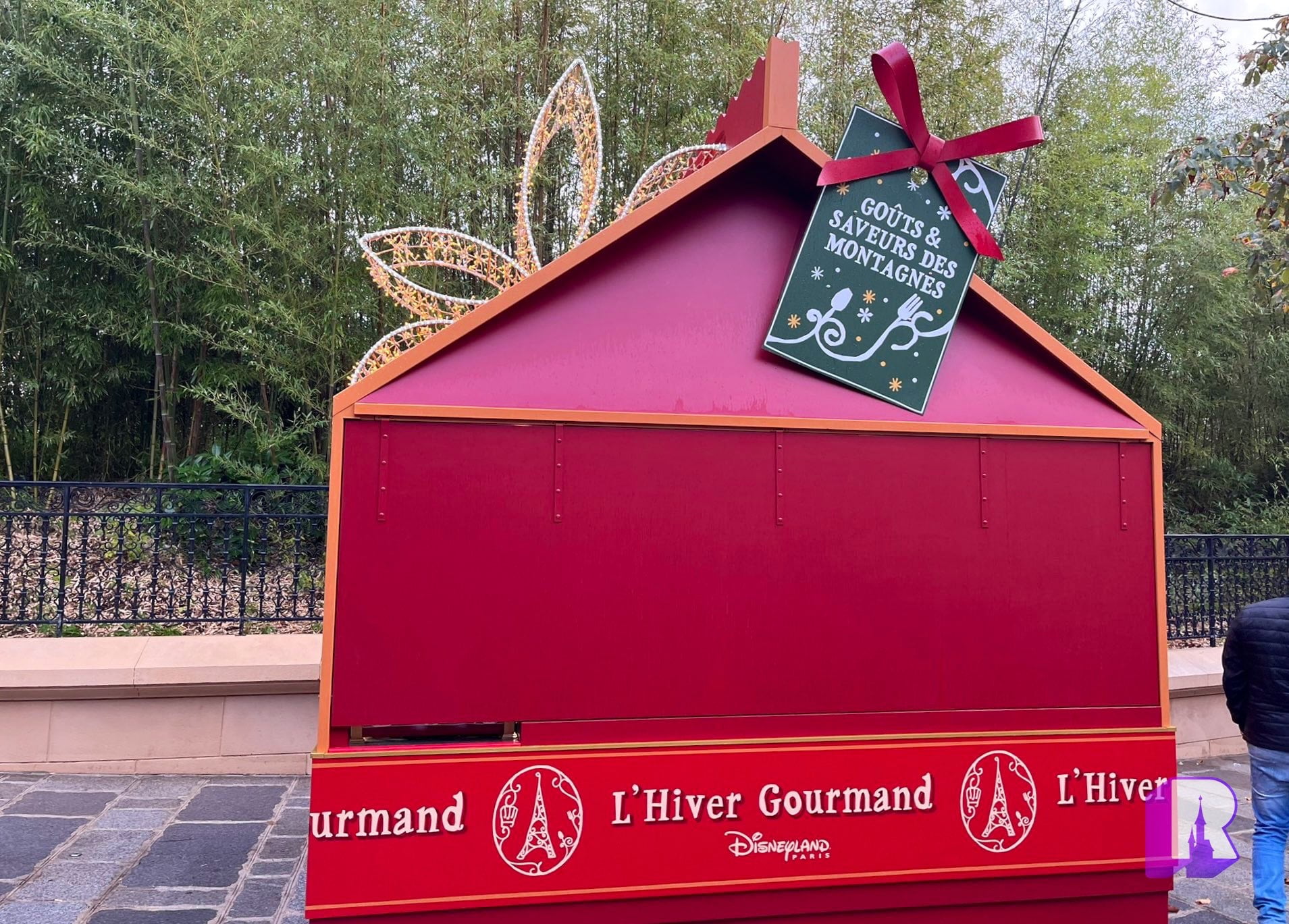 Over in Place de Rémy the "Hiver Gourmand" chalets have been installed. The holiday and winter specialties food festival starts Nov 12 until March.
Merchandise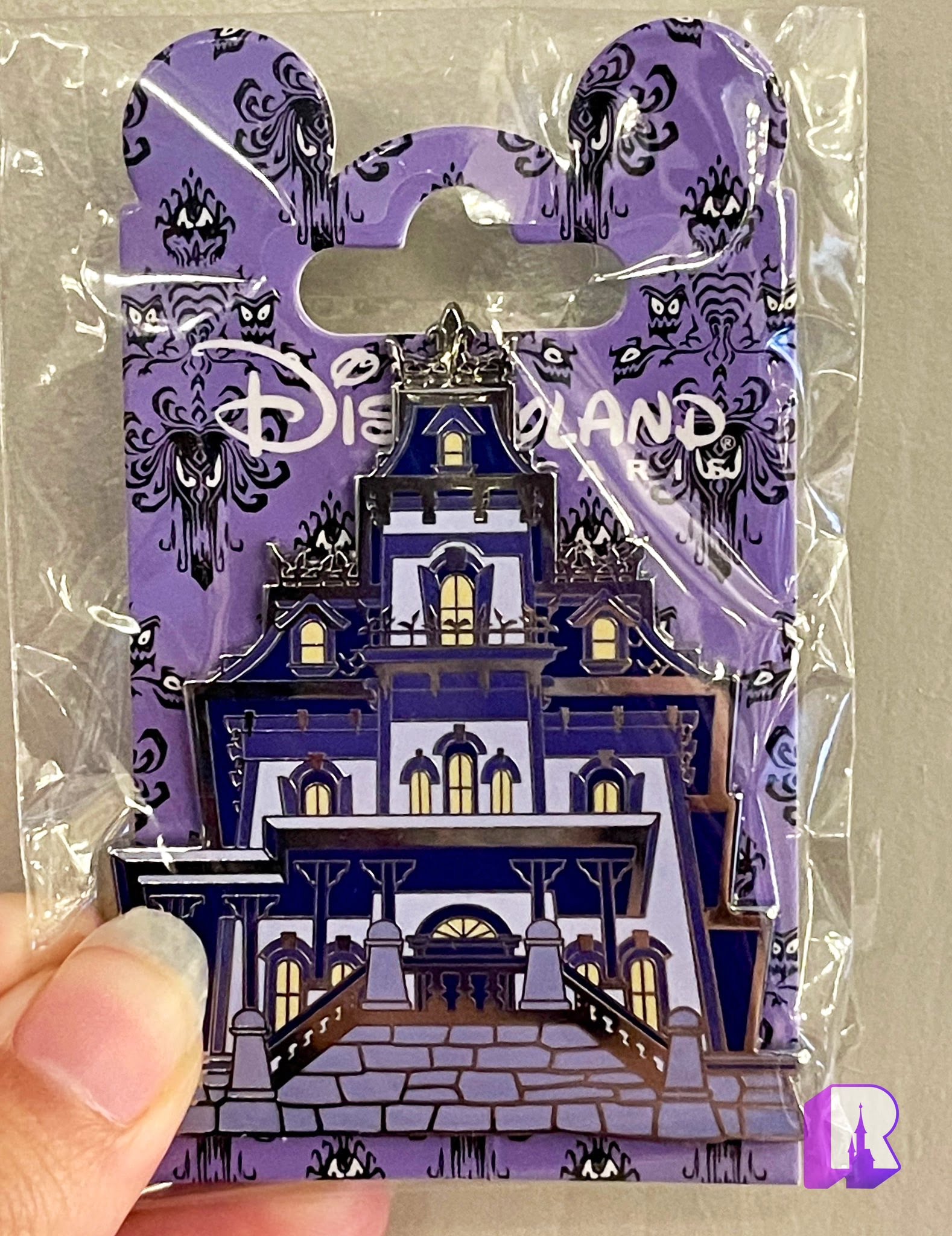 Lots of awesome pin sets recently starting with this new Phantom Manor collection.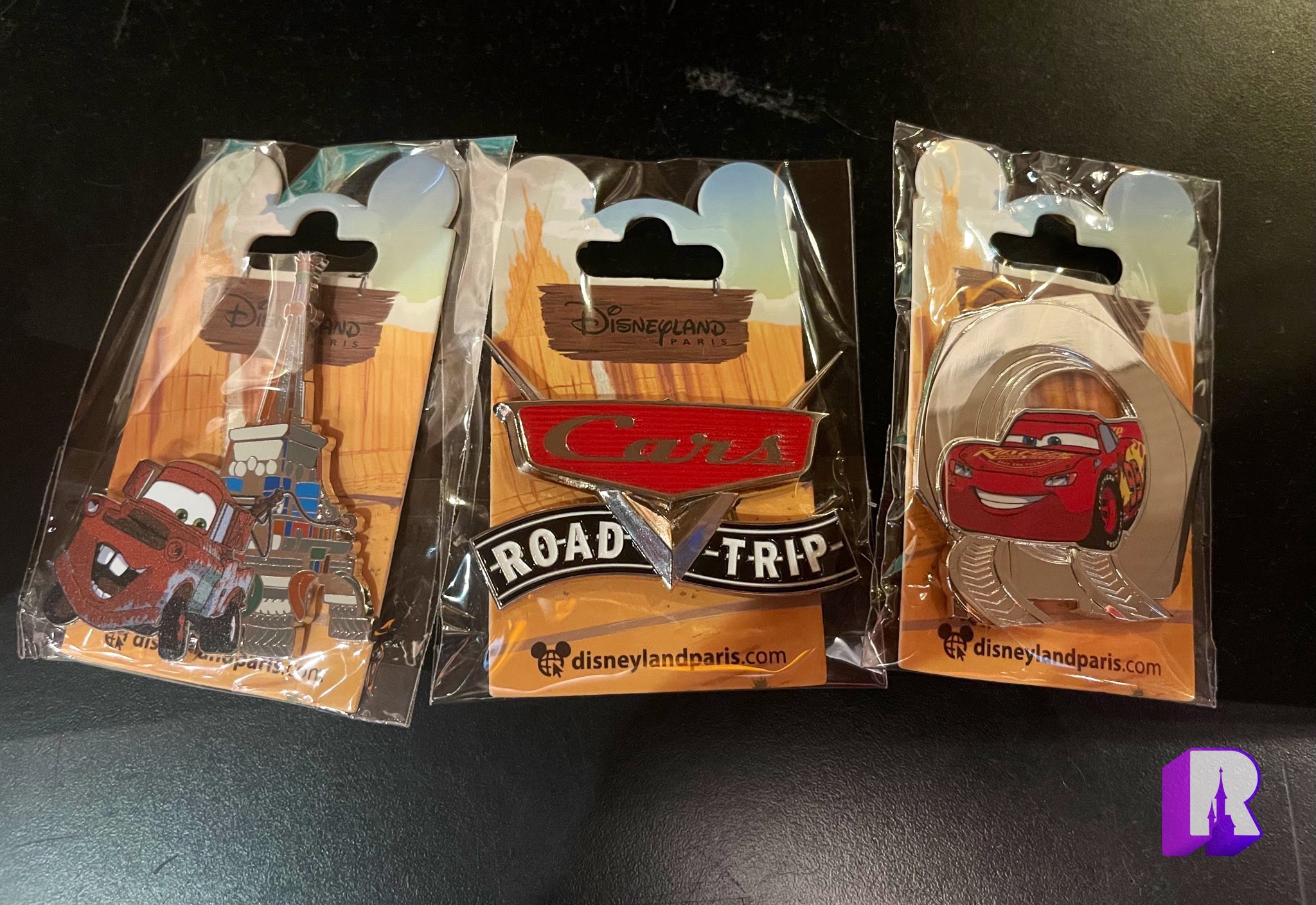 And a series for Cars Road Trip!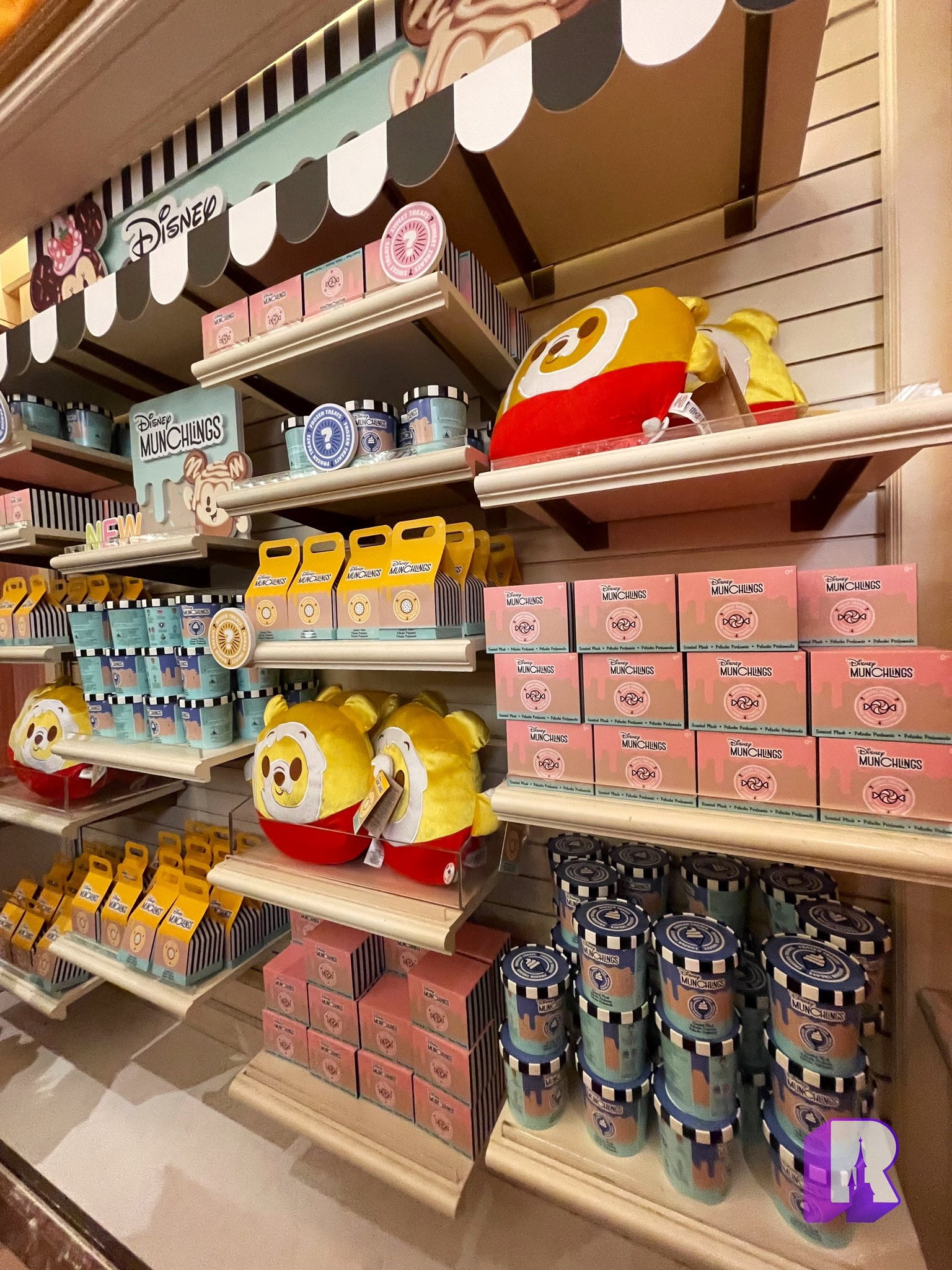 The latest merchandise fad, Disney Munchlings have arrived at Disneyland Paris! They're either large plush or surprise boxes of scented Disney Character plush "dressed" as Disney Parks snacks. It doesn't make AS MUCH sense in Paris than in the US where the snacks are actually interesting and iconic, but these cute I guess !
The ultimate Star Wars troll is selling the Galaxy's Edge merchandise in Paris. We're still awaiting confirmation or deny (someone say something please) that the land would be coming to Paris. The merchandise is cool. though!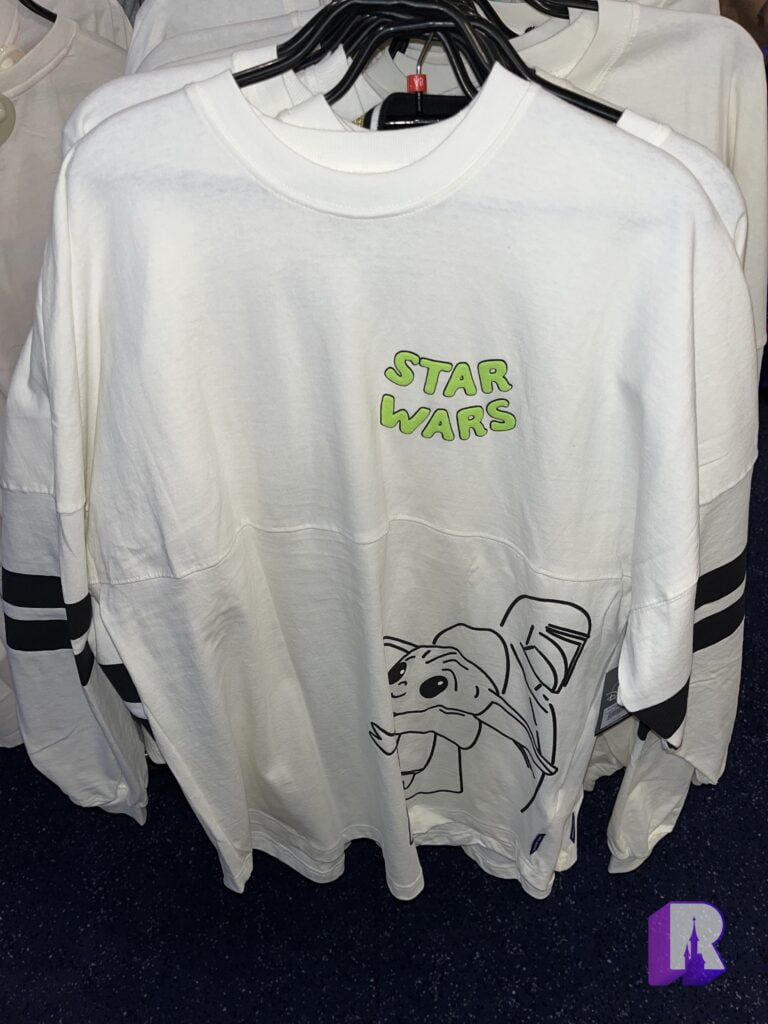 Talking about Star Wars there's a new Grogu Spirit Jersey. Grogu Land for everyone !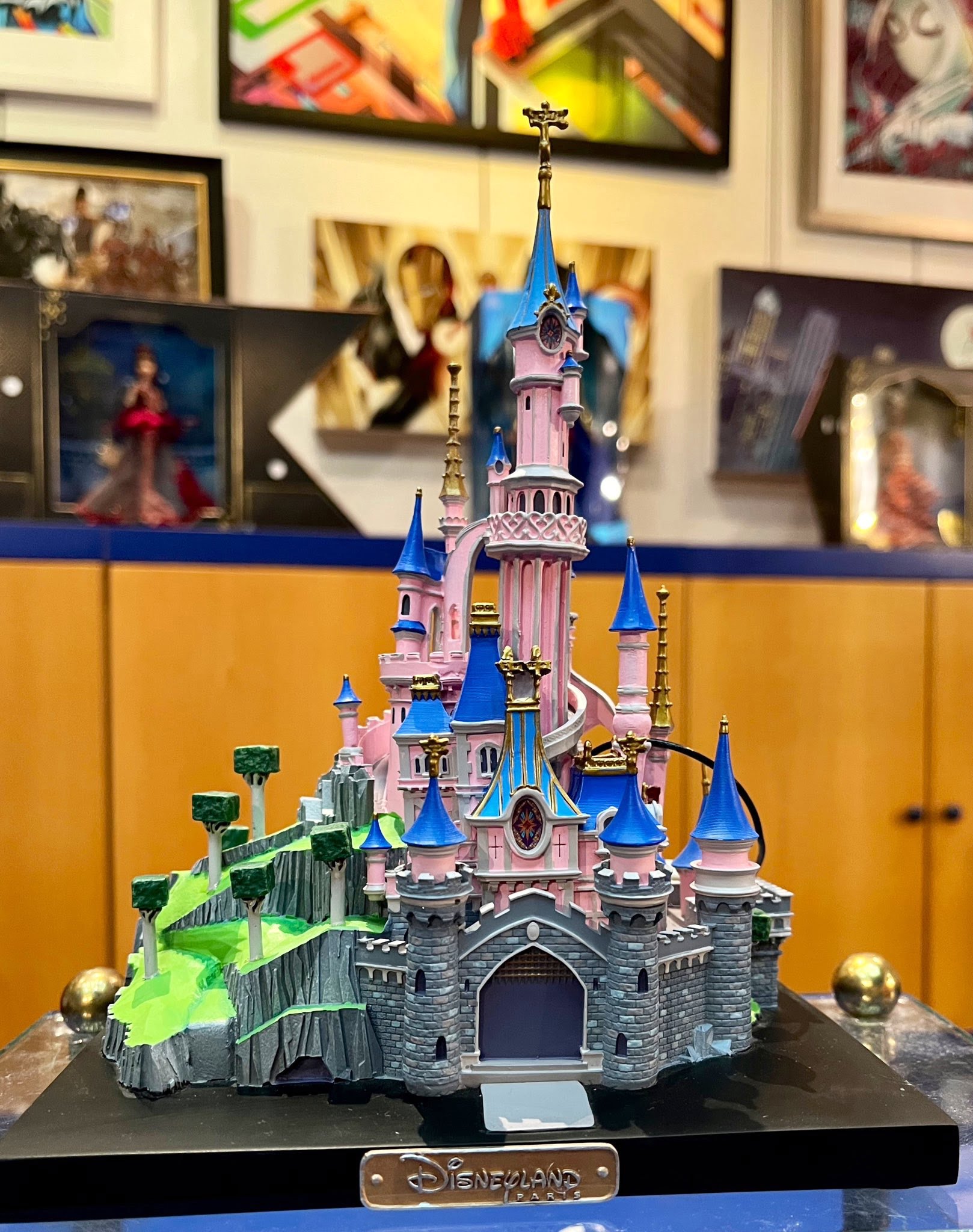 A new Sleeping Beauty Castle figurine by artist Costa Alavezos is now available (€179, Disney Gallery)
This and that…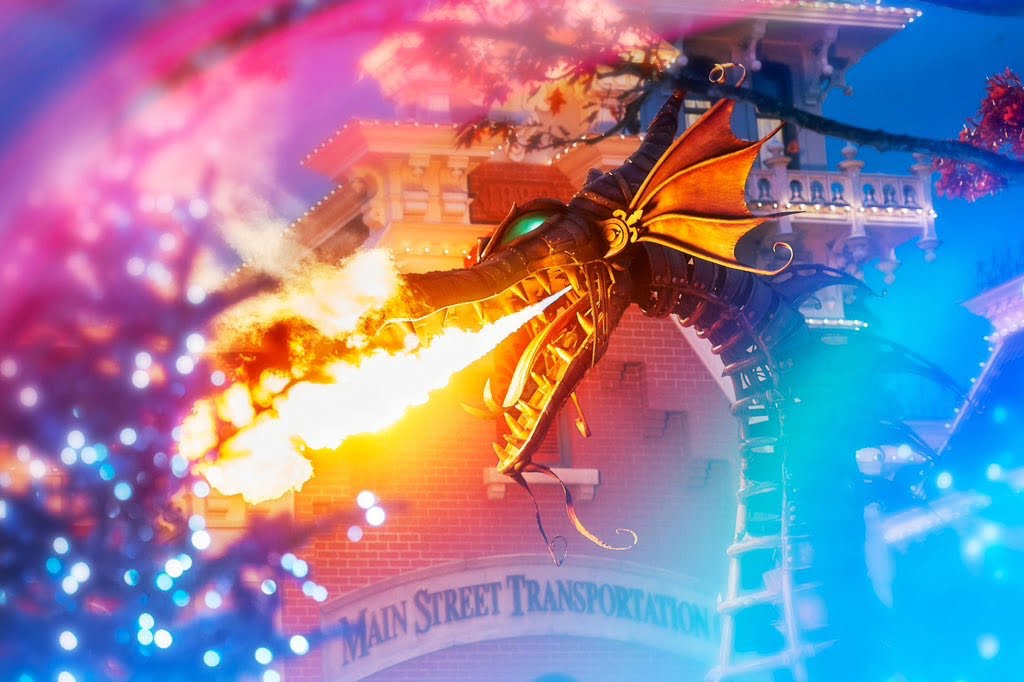 During the Christmas Season, Disney Stars on Parade will love to late mornings to accommodate performances of Mickey's Dazzling Christmas Parade in the afternoon and evenings. Good move. More about the Christmas Season schedule and details on our social next week!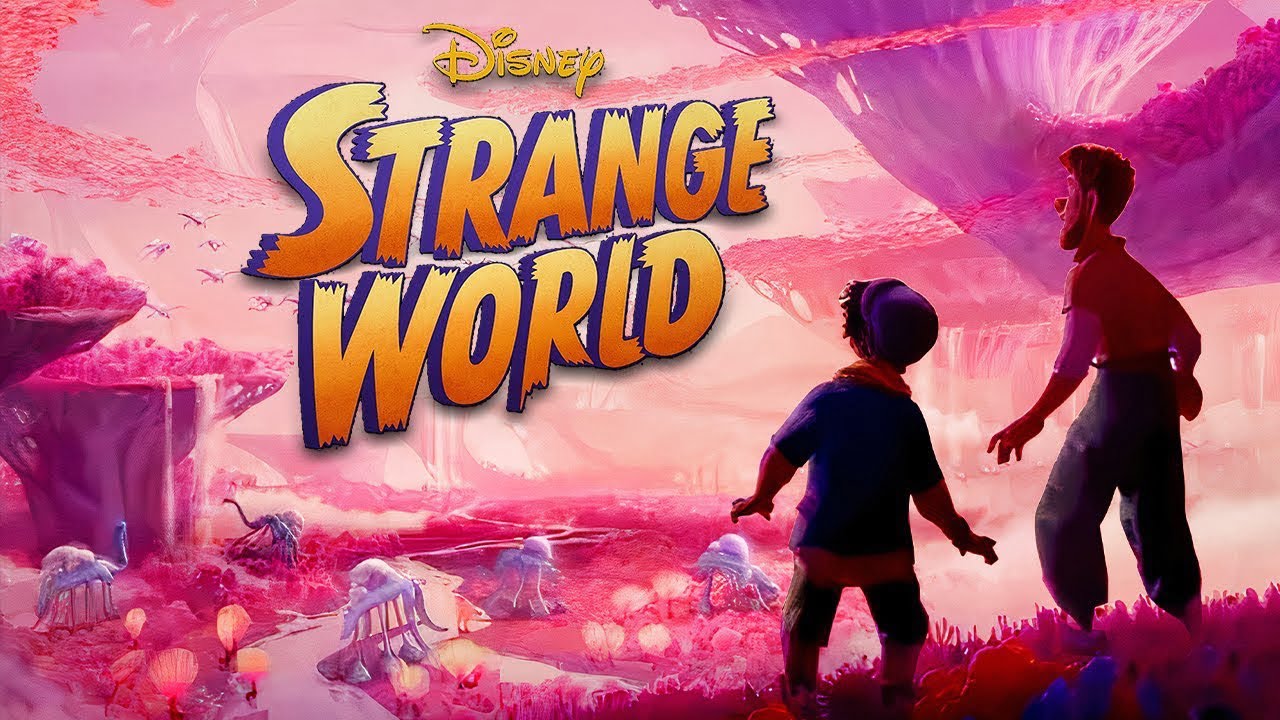 And it's been announced that a sneak peek of the latest Disney Animation feature "Strange World" will be presented at Disneyland Paris More details on this soon as well.
And that's our report for this week. Make sure to follow along our socials all next week to catch the arrival of the Christmas season and we will have our season launch report for you next weekend!