Welcome to a new edition of our weekly report ! This past week saw the arrival of the highly anticipated Attractions merchandise collection and Disneyland Paris got a few mentions at Destination D23. Let's take a look!
Destination D23
While not a major forum for Disneyland Paris news, the bi-annual D23 event at Walt Disney World did feature quite a bit of news – or at least looks at ongoing projects.
Disneyland Hotel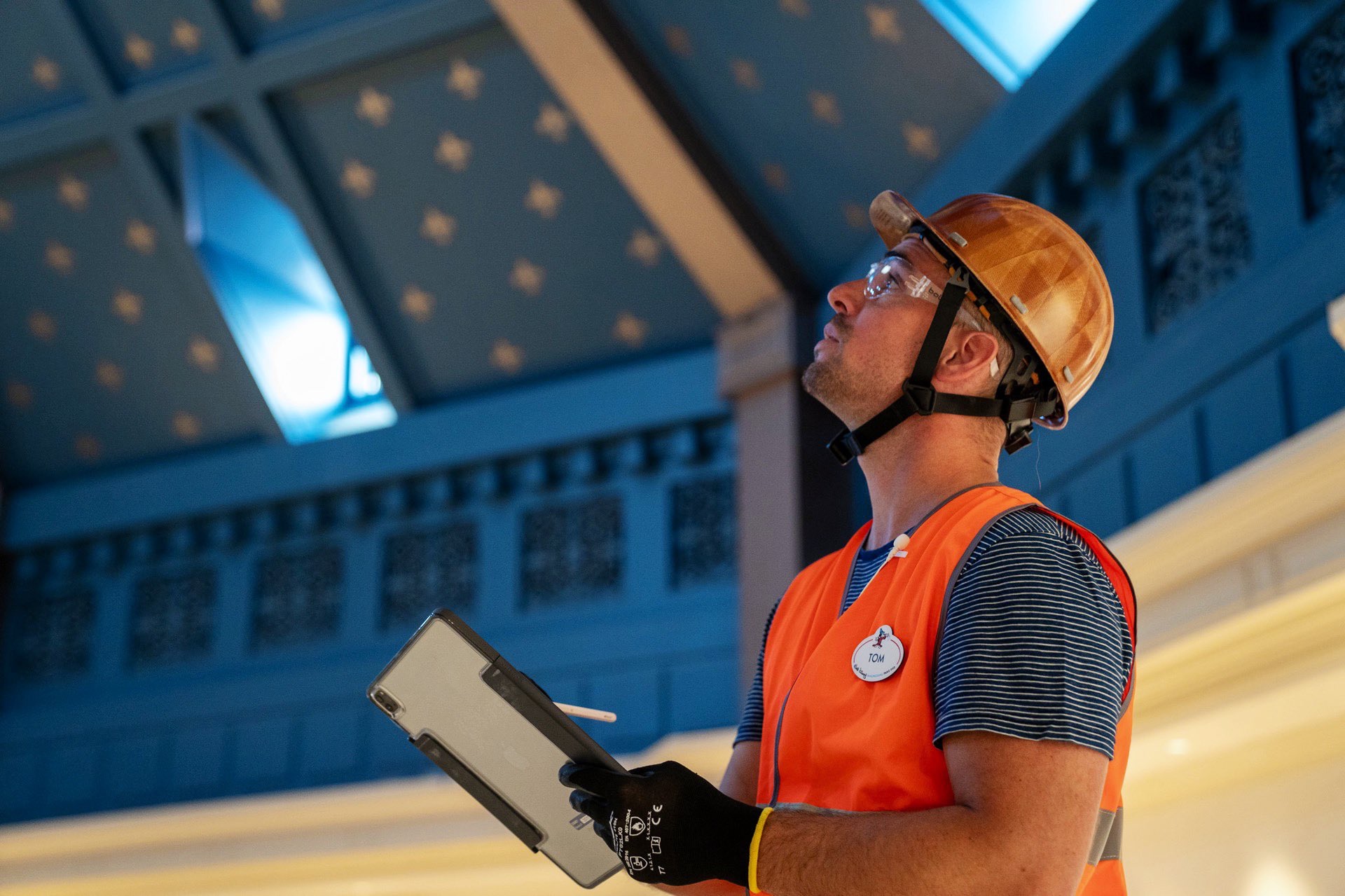 For the first time we got a sneak peek into the Disneyland Paris re-imagining including the BLUE atrium !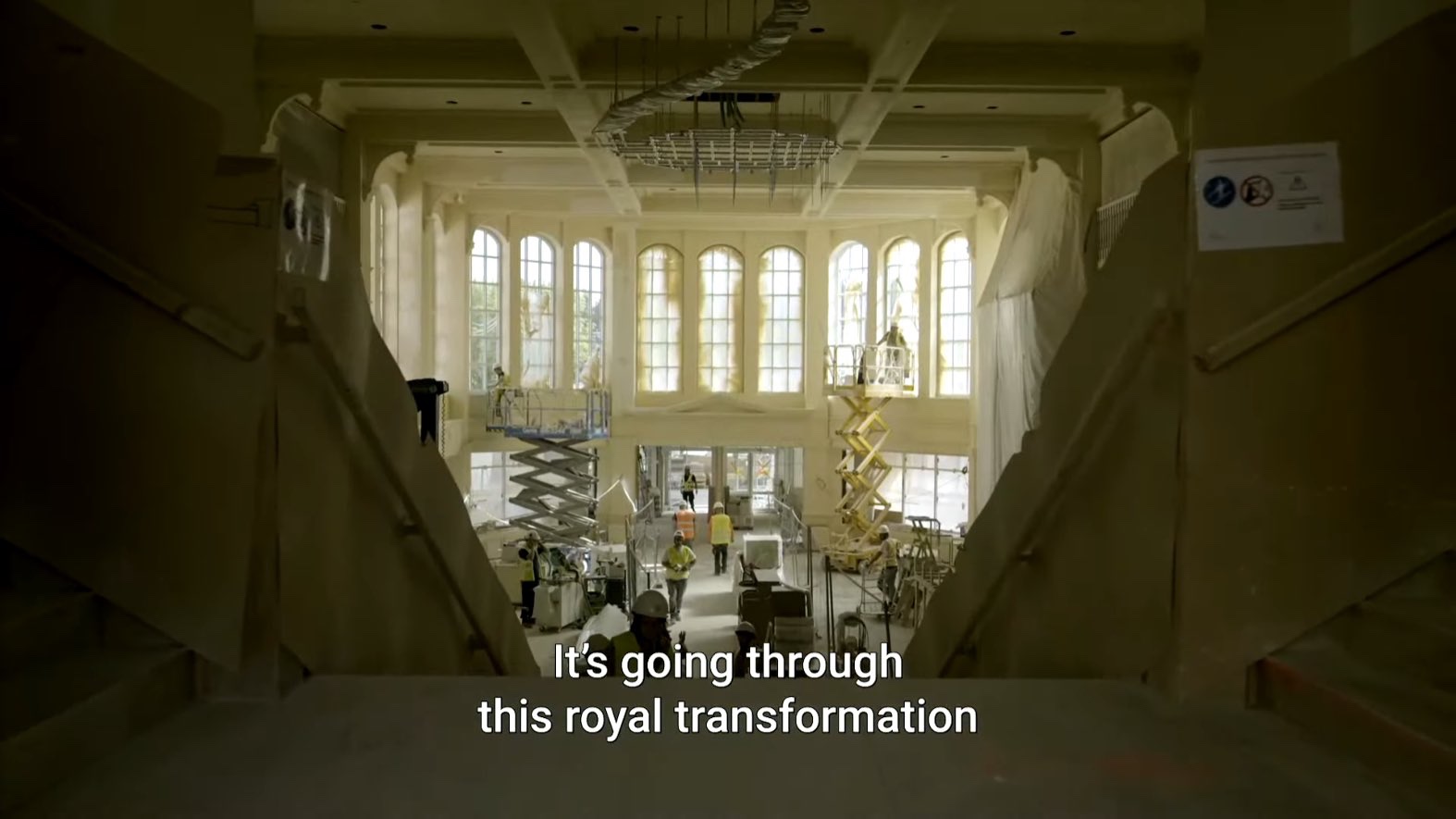 We also saw the reception area or "Grand Ballroom". Not much has changed except the reworked entrance awning and doors, a new chandelier, library theming on the upper balconies and probably a lot of smaller theming details.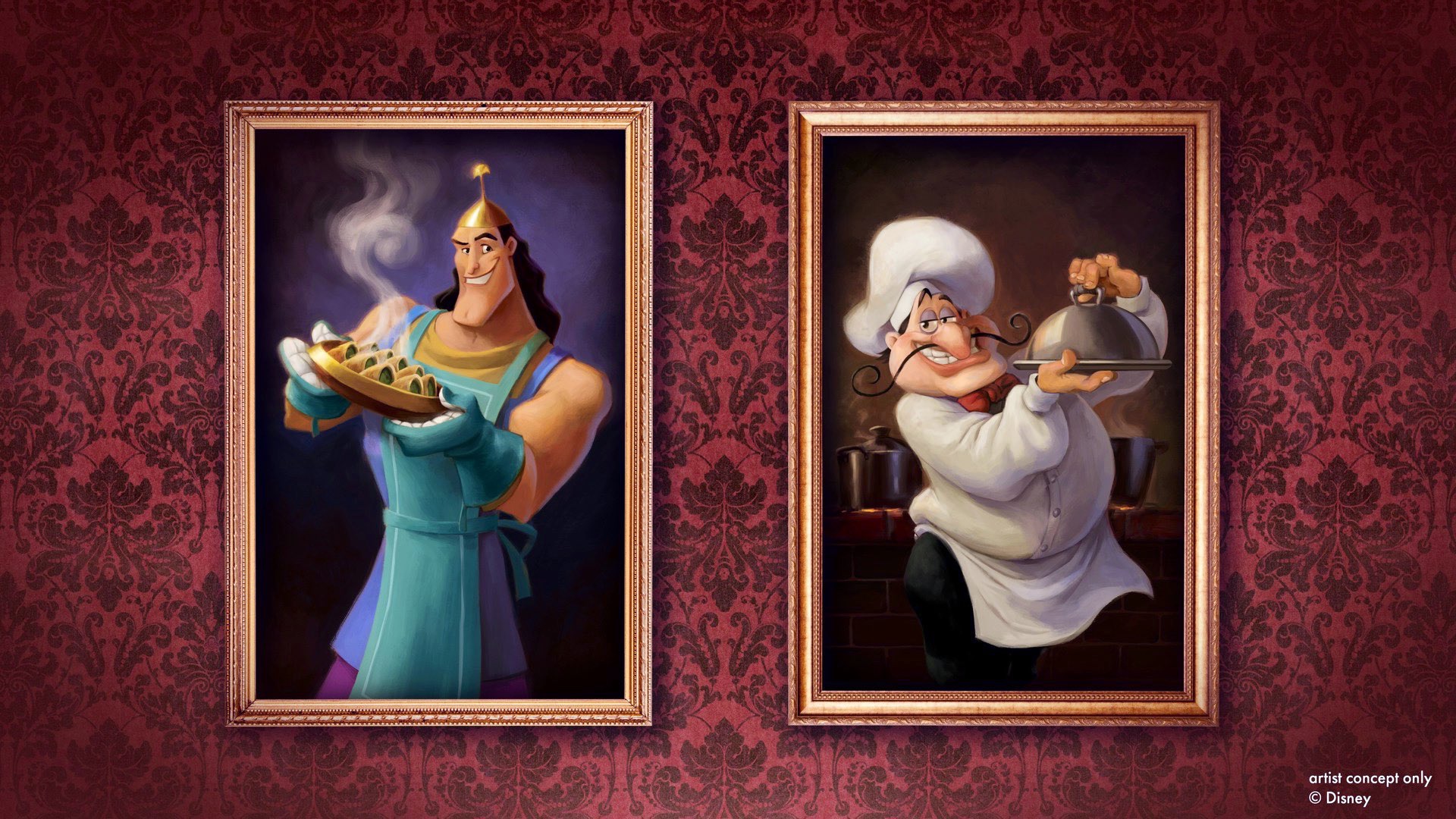 In the restaurant category we learned that "Inventions" has been completely gutted to become the "Royal Banquet". This "new" restaurant will celebrate royalty in Disney stories including Robin Hood, Princess and the Frog, The Little Mermaid and even The Emperor's New Groove.
Stayed tuned for a lot more details about the Disneyland Hotel re-imagining as we attend the Disneyland Hotel Press Conference on September 12.
Walt Disney Studios Park Expansion

First off, a new nighttime concept art for the Frozen themed land !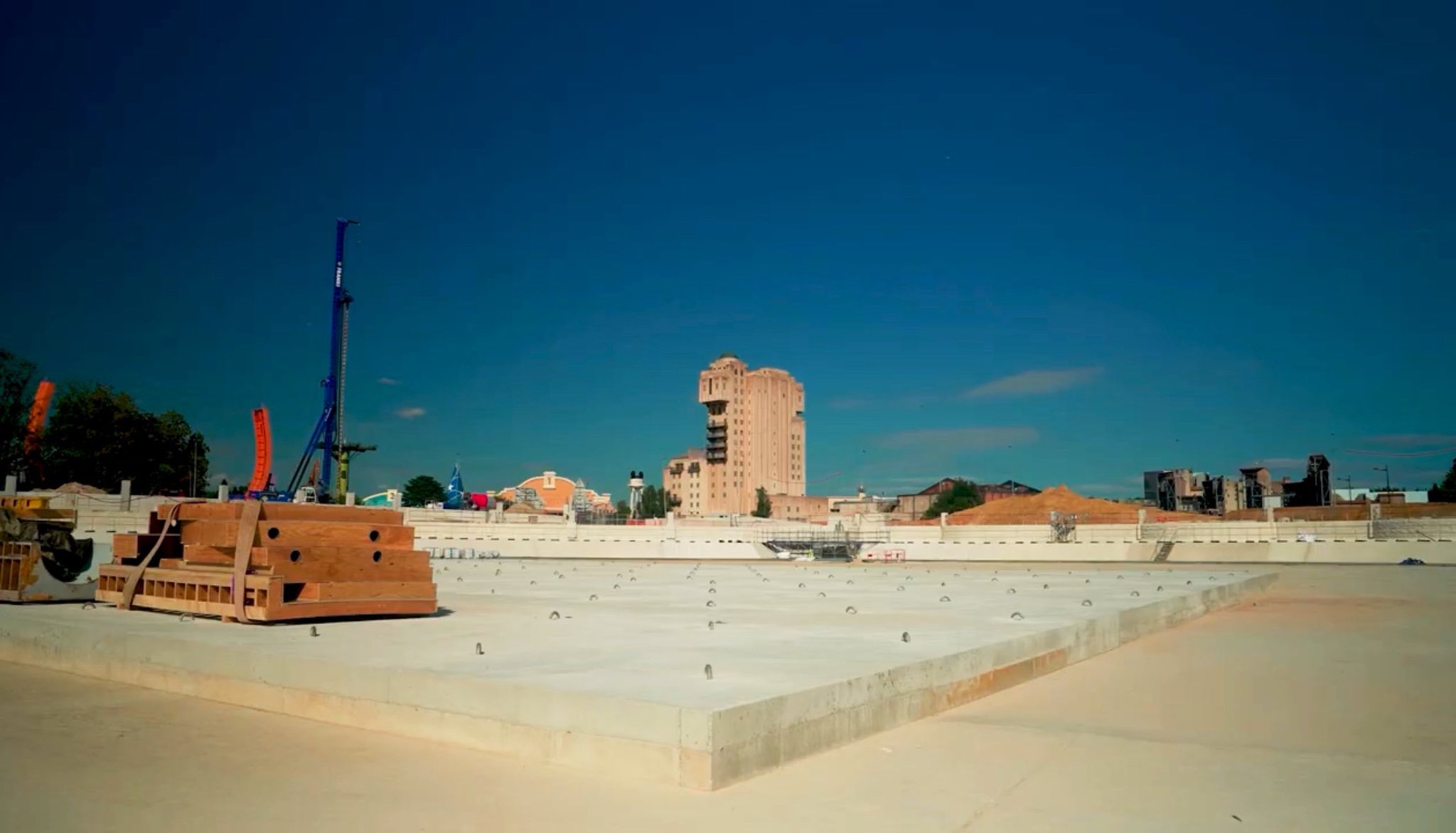 We also got an inside look at the construction including the lake – which is now waterproof, the rockwork in progress as well as themed facade and Arendelle Castle. Ground breaking for the lakeside restaurant and the Tangled attraction is also imminent.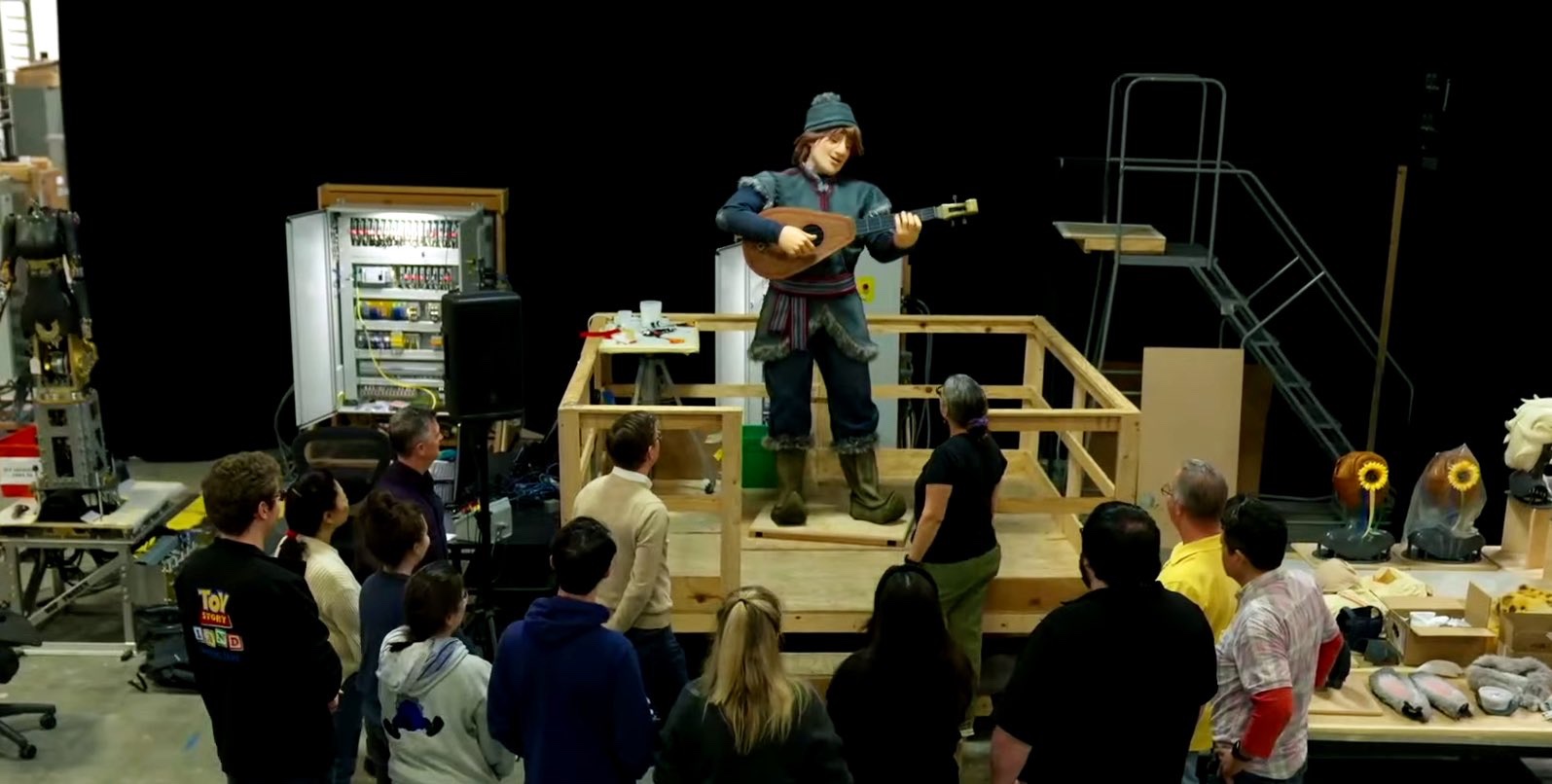 We also got a look at our Kristoff animatronic in testing – back at the WDI campus. It will be a "real face" animatronic and not a projected one.
Check out the video above for a closer look at both projects.
Star Tours
It was announced that Ashoka will be featured in the new Star Tours destinations announced for 2024 at Disney Parks including Disneyland Paris.
Asha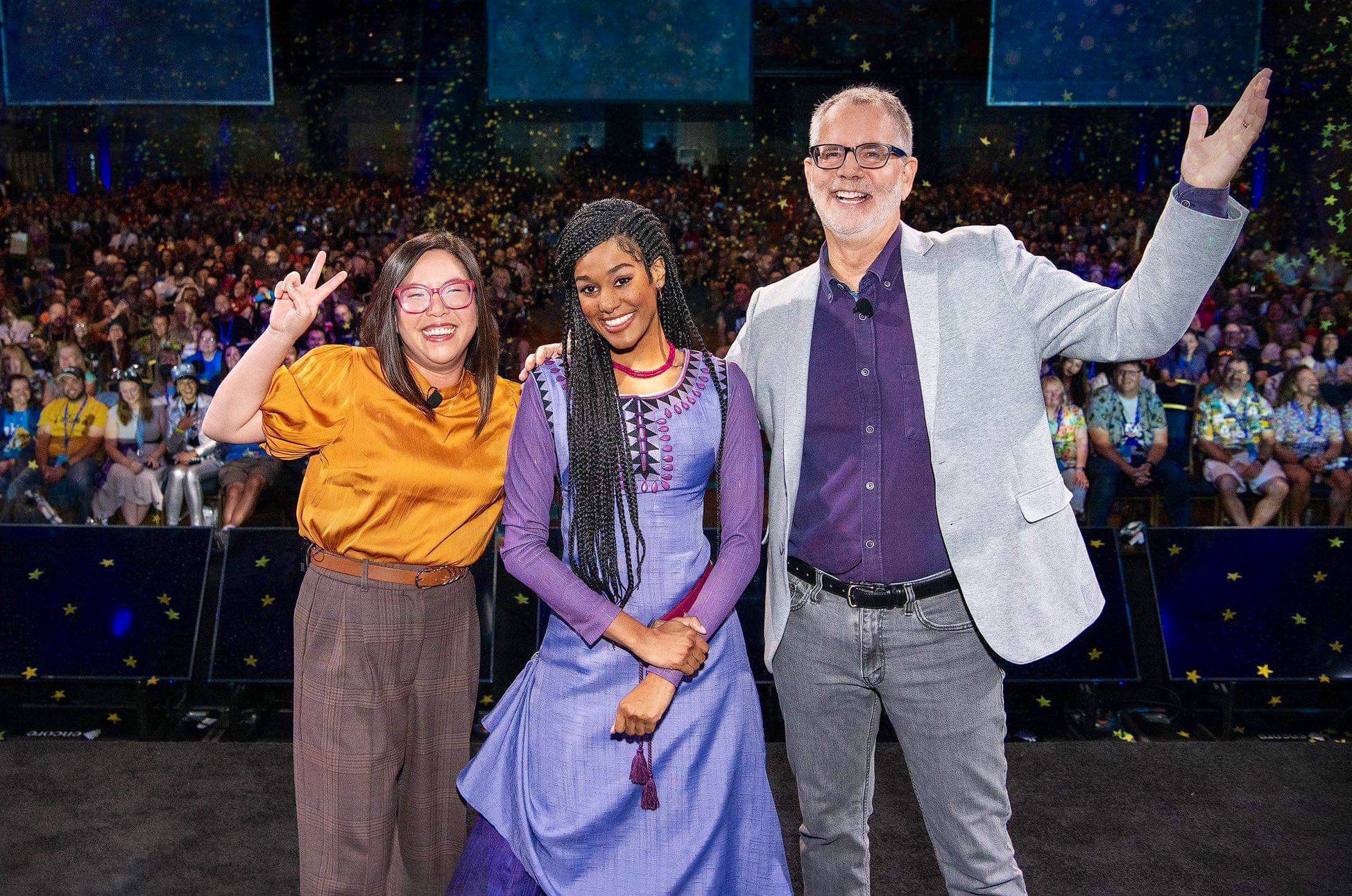 And it was confirmed that Asha from "Wish"will visit Disney Parks including Disneyland Paris later this year to coincide with the film's release.
Marvel?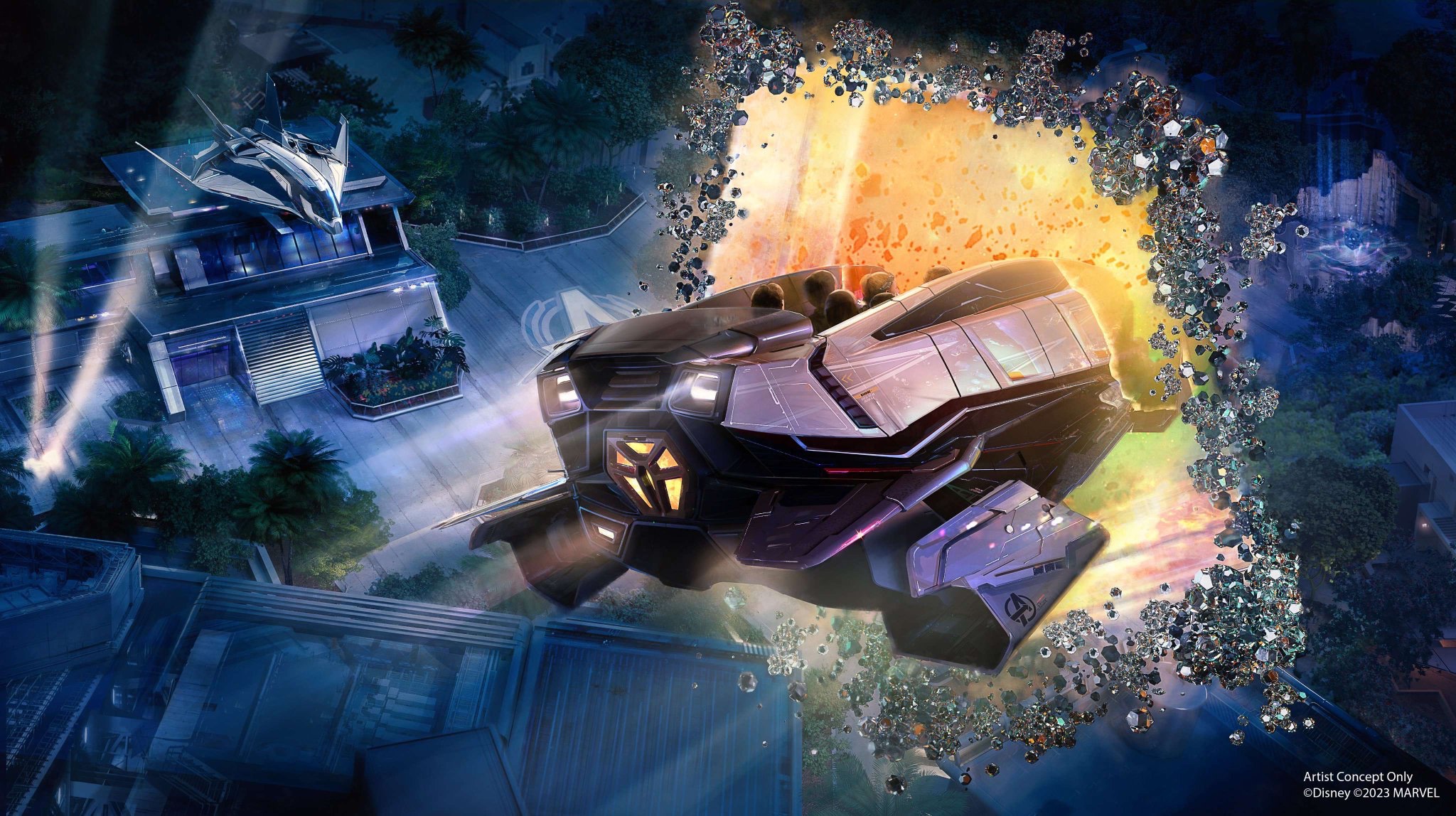 Although not announced for Avengers Campus Paris, Disney unveiled the multiverse ride vehicle for the upcoming Avengers attraction at Disney California Adventure. So.. maybe one day for us.. or not.
Attractions Collection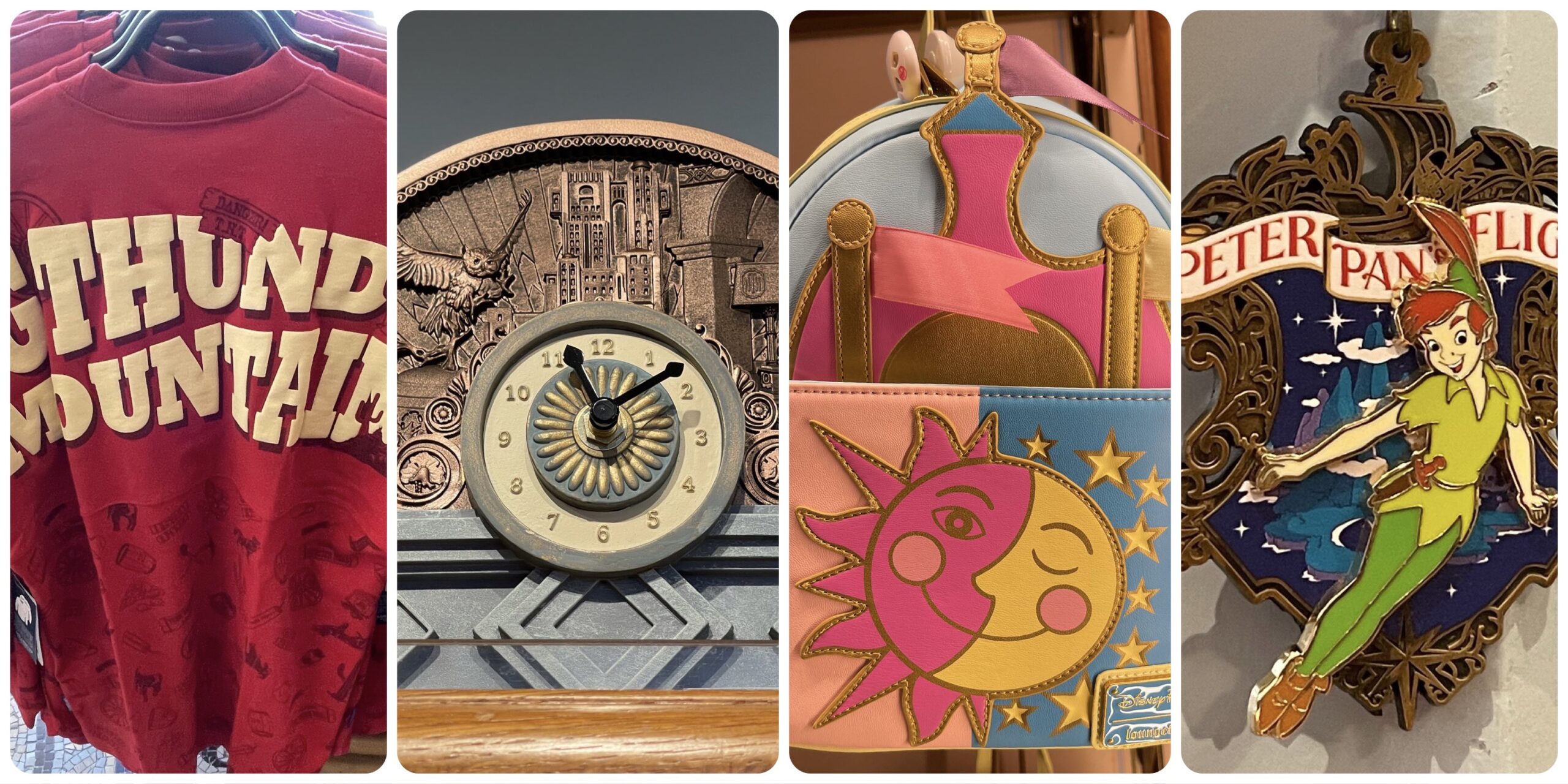 This week Disneyland Paris released the highly anticipated new Attractions Collection.
To learn more about all the items and prices we invite you to check out our special report right HERE
Refurbishments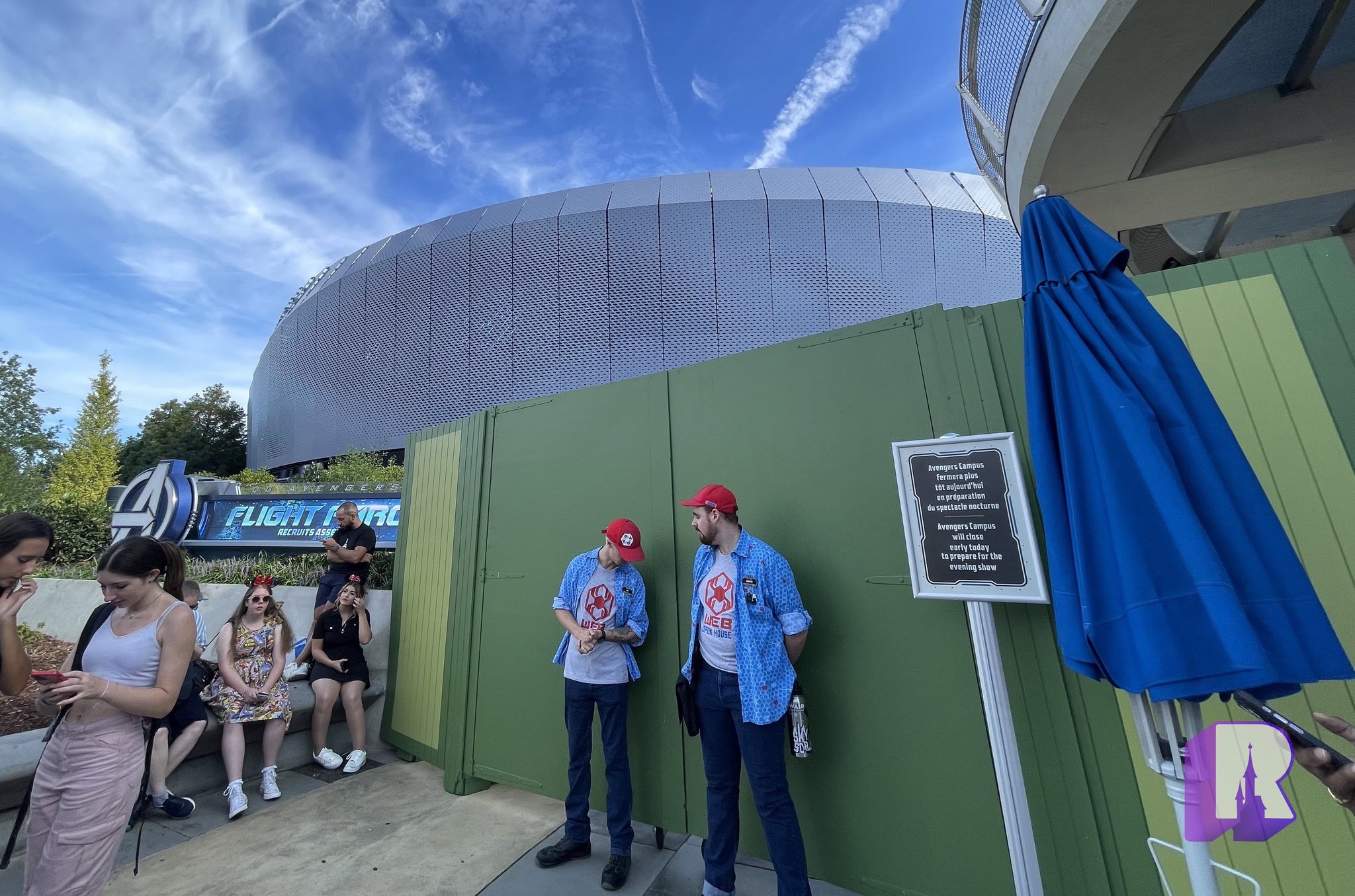 Not a ton of new refurbishment projects on this end of summer. Avengers Assemble: Flight Force and Peter Pan's Flight were noticeably missing in action.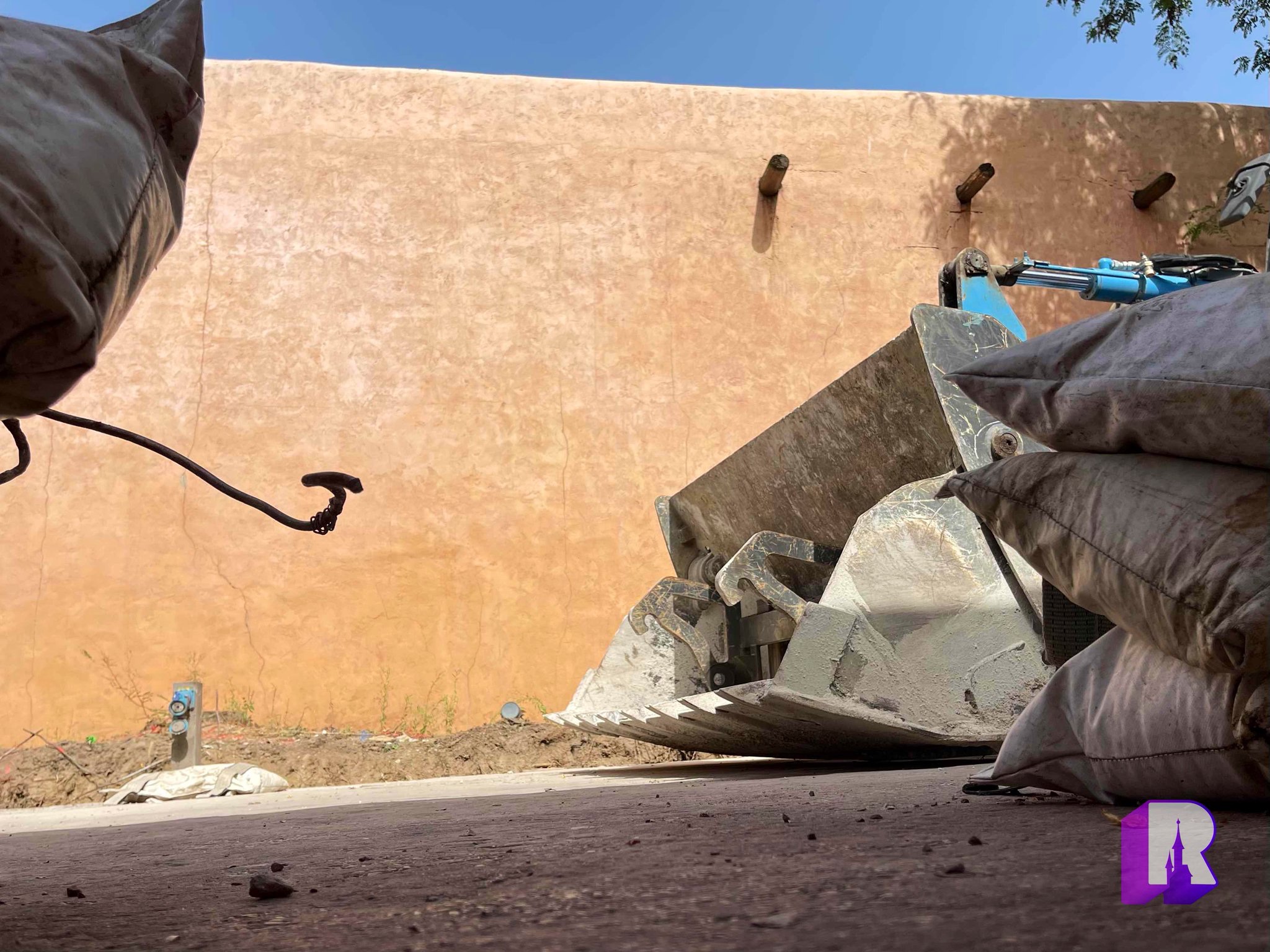 Quite a bit of work to replace this Frontierland food kiosk near Big Thunder Mountain. Do or Donut, that is the question.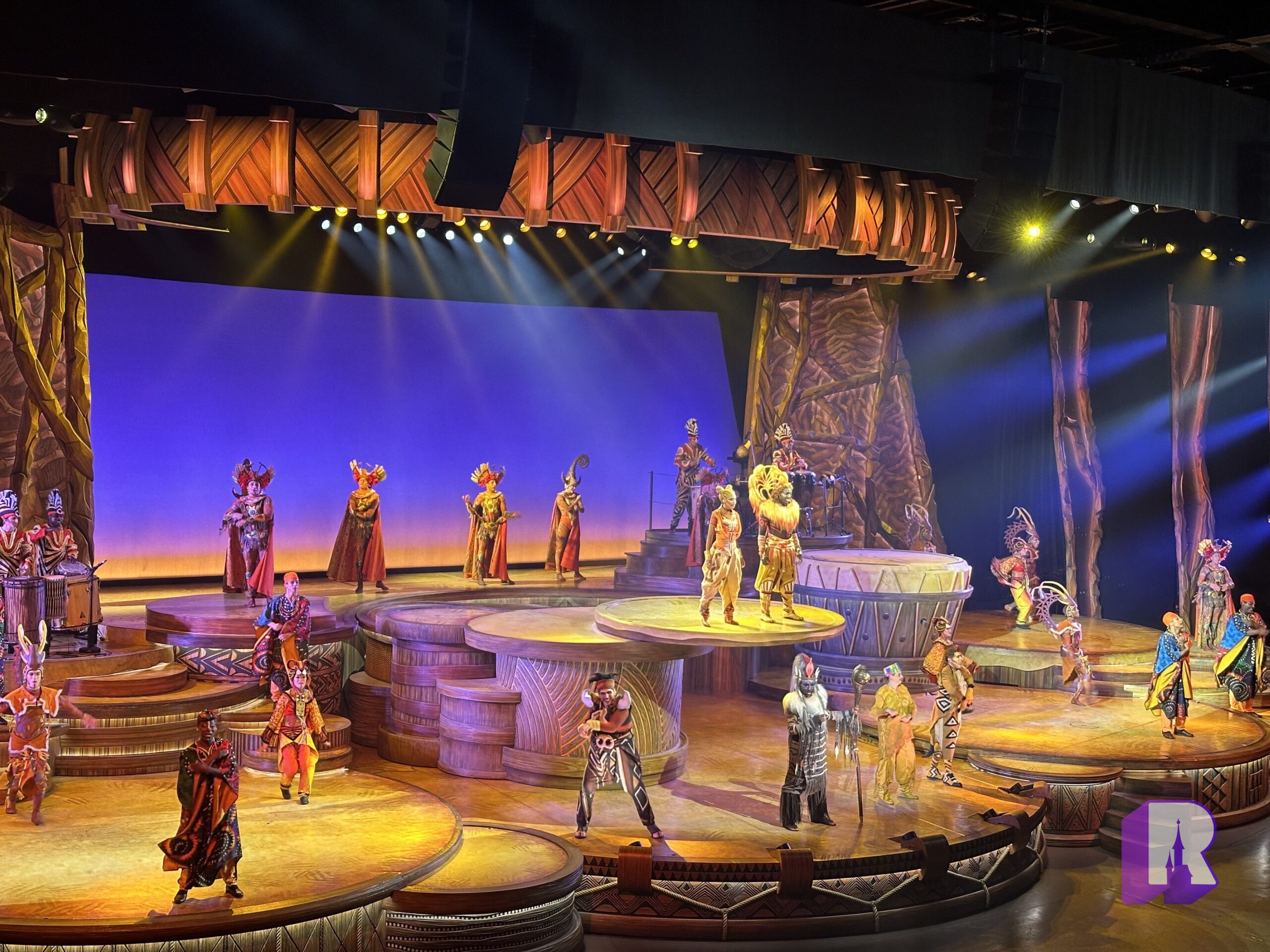 We also said goodbye to the 6th Season of The Lion King – Rhythms of the Pride Lands. The show will take a break before returning for a new season on October 22.
This and That..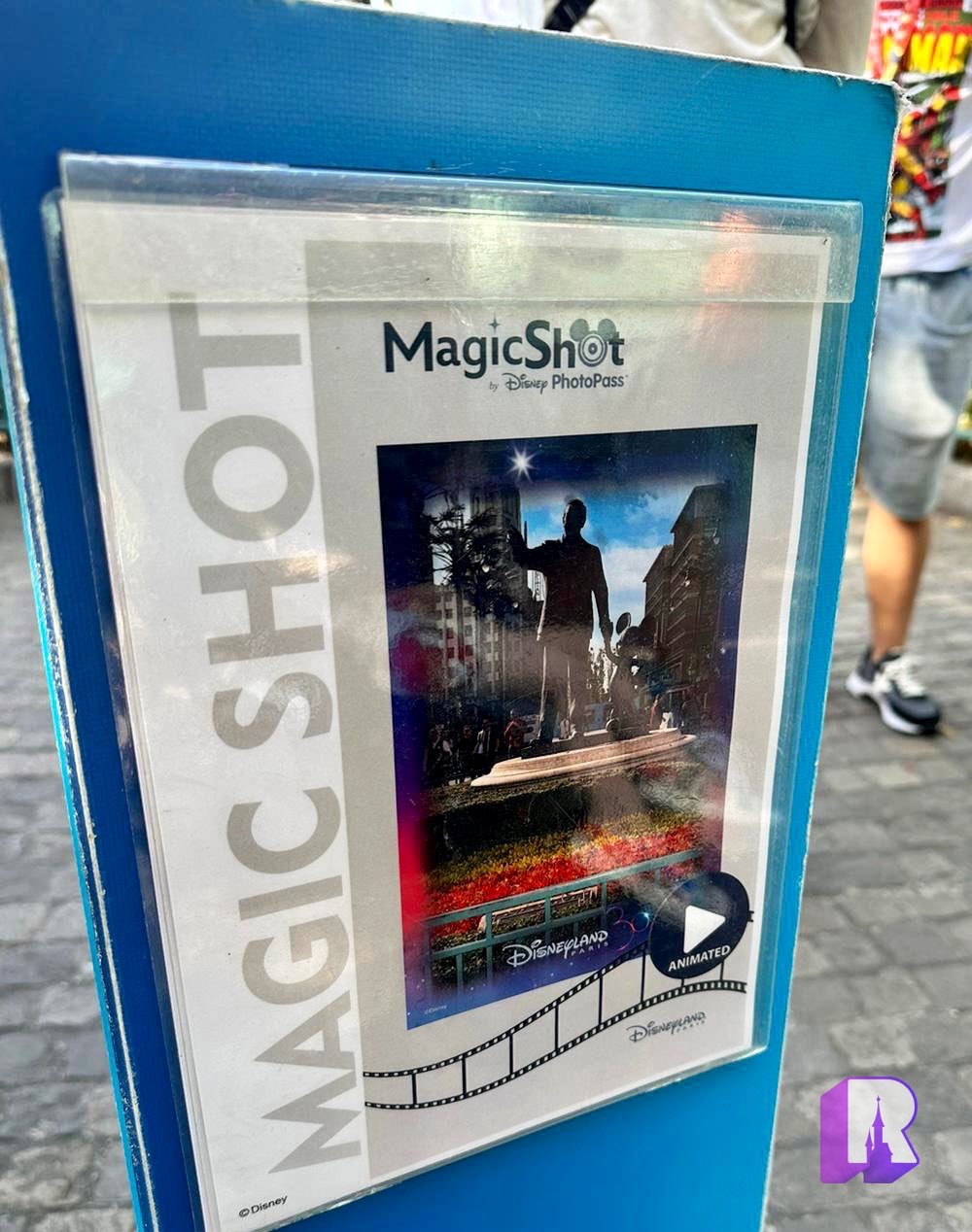 Disneyland Paris is launching animated MagicShots! The first iteration is now available at the Patners Statue in Walt Disney Studios Park. It features your still photo in an animated frame of a storybook opening.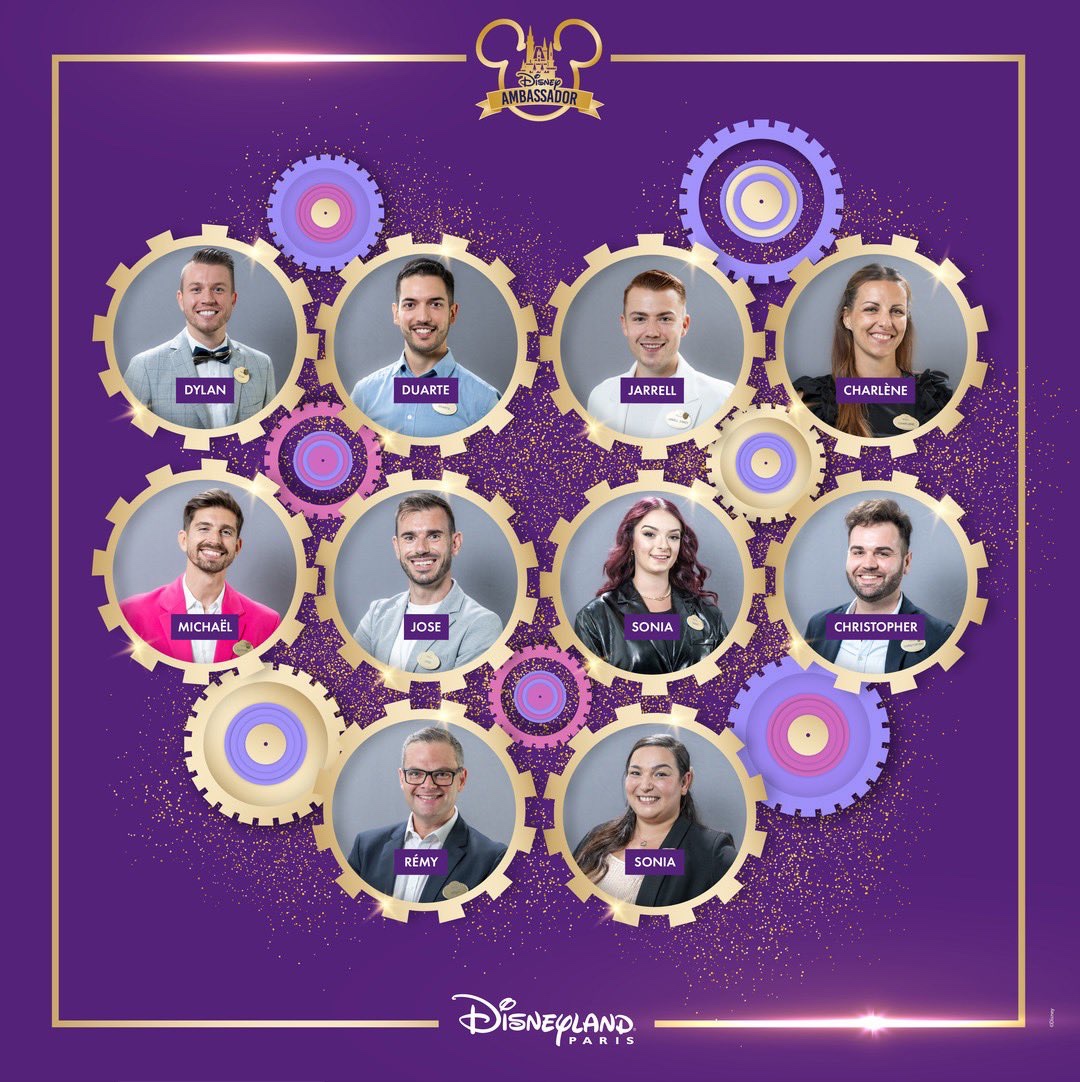 The 10 semi finalists of the 2024-25 Disneyland Paris Ambassador Program have been revealed! The finalists will be announced on September 15.
And that's the news from Disneyland Paris this week! Thank you for reading and sharing, I will see you next week with some Royal News!