We are back with a new DLP Report – welcome! This week the big news is the press premiere of "TOGETHER: a Pixar Musical Adventure"! But we also look at the latest happenings and refurbishments.
"TOGETHER: a Pixar Musical Adventure"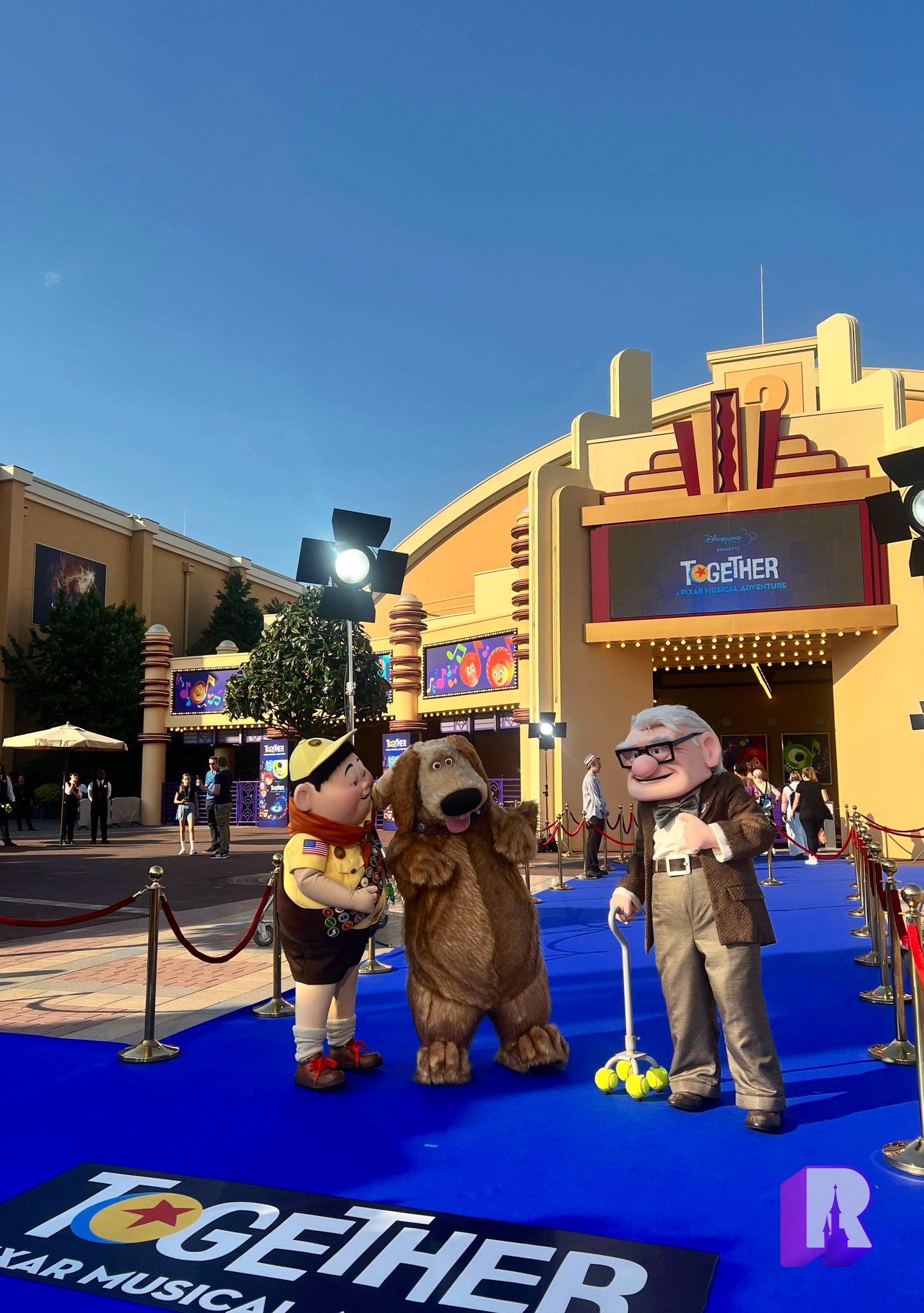 It's finally time! The blue carpet was rolled out and all the Pixar pals gathered as Disneyland Paris entertainment presented its latest creation: "TOGETHER: a Pixar Musical Adventure".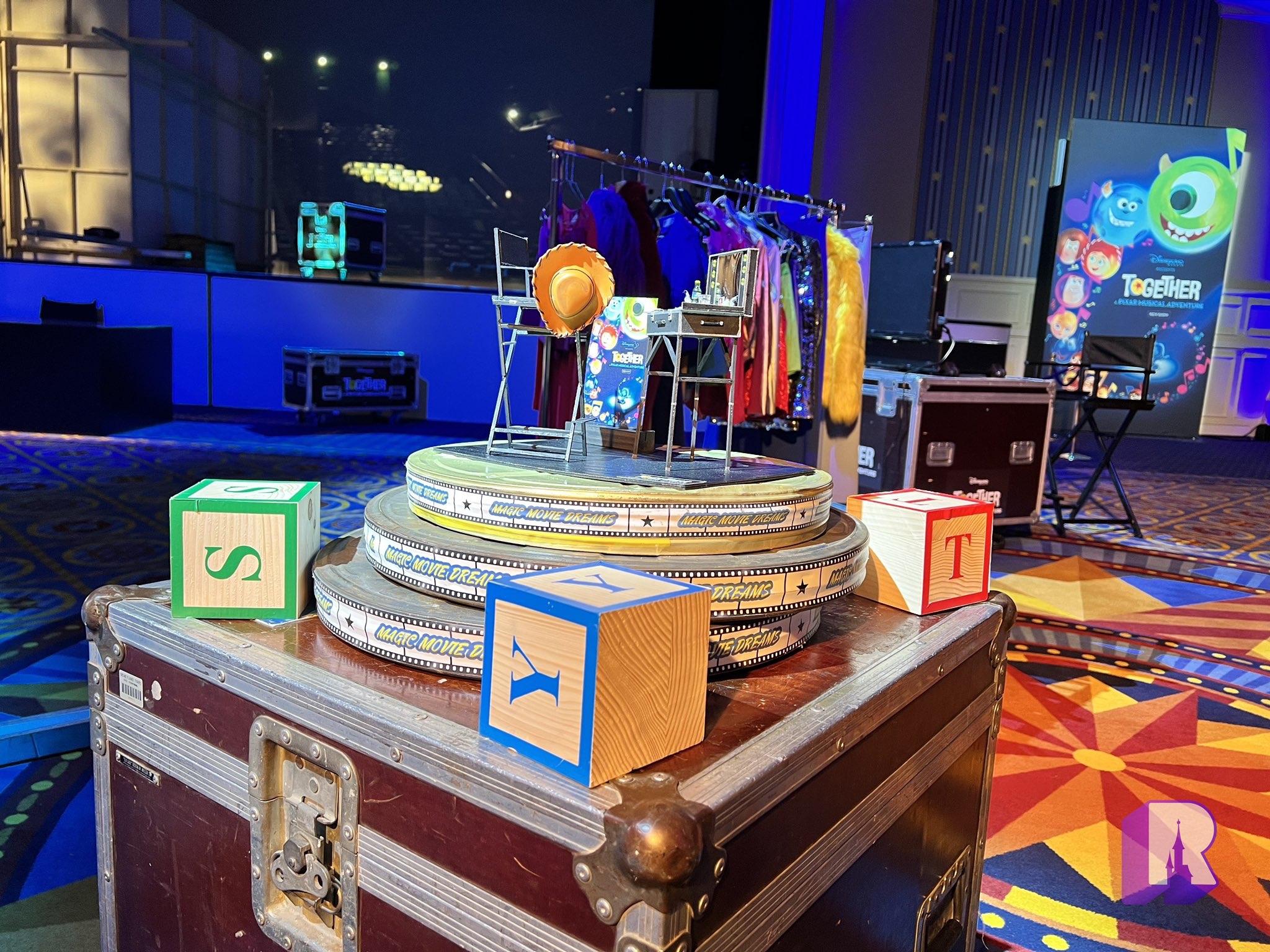 We got the chance to attend the press preview on Saturday, starting in the press room at Disney Newport Bay Club which was one of the most intricate and creative we've ever seen. The room represented backstage at the theater with chairs for all the Pixar pals – to scale. The stage showed the back of Charlie's room – Charlie is the main character of the show around who the story revolves.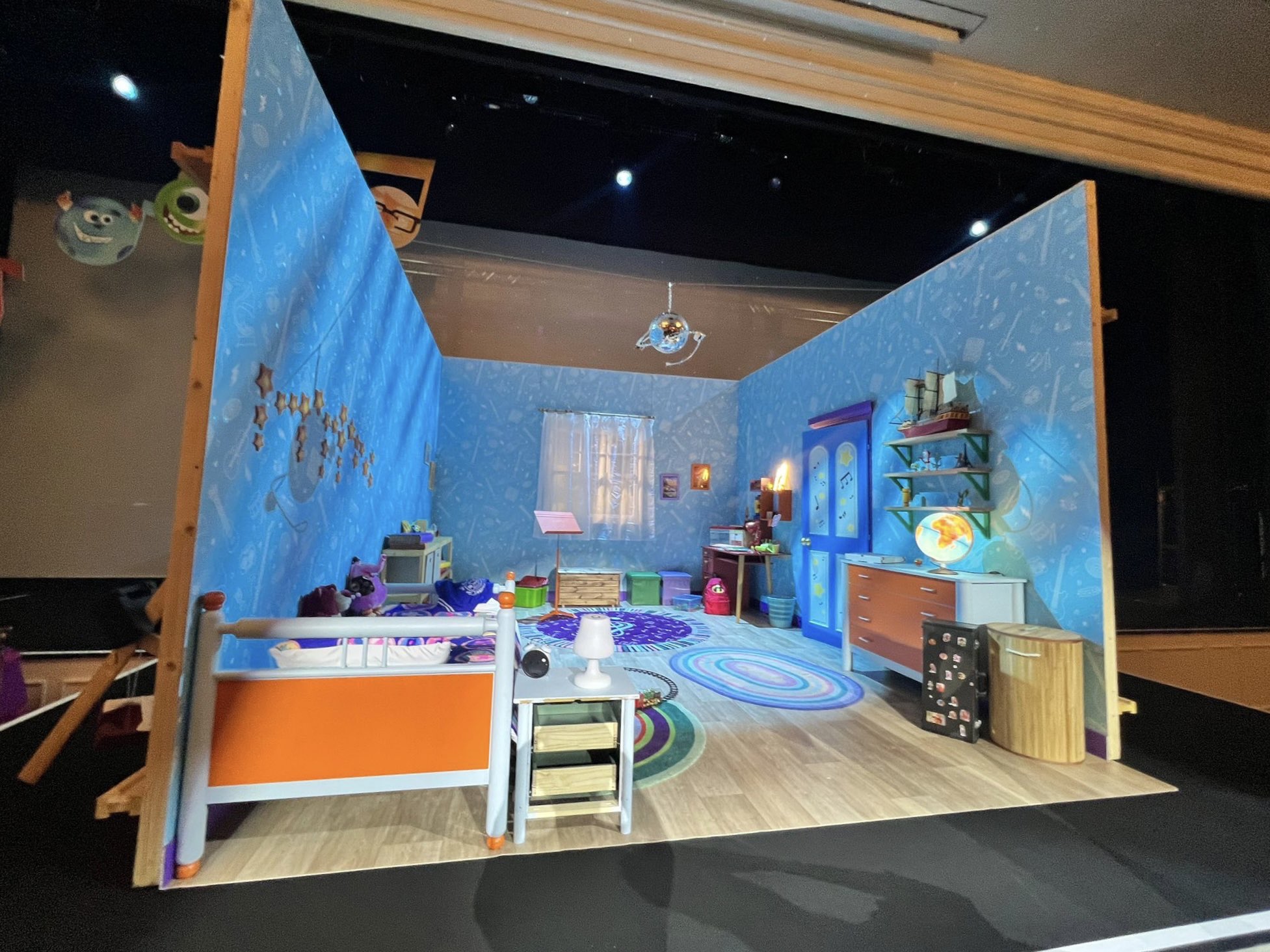 The best day, after we saw the show, the set was turned around, as to show that now we were on stage in the world of Charlie.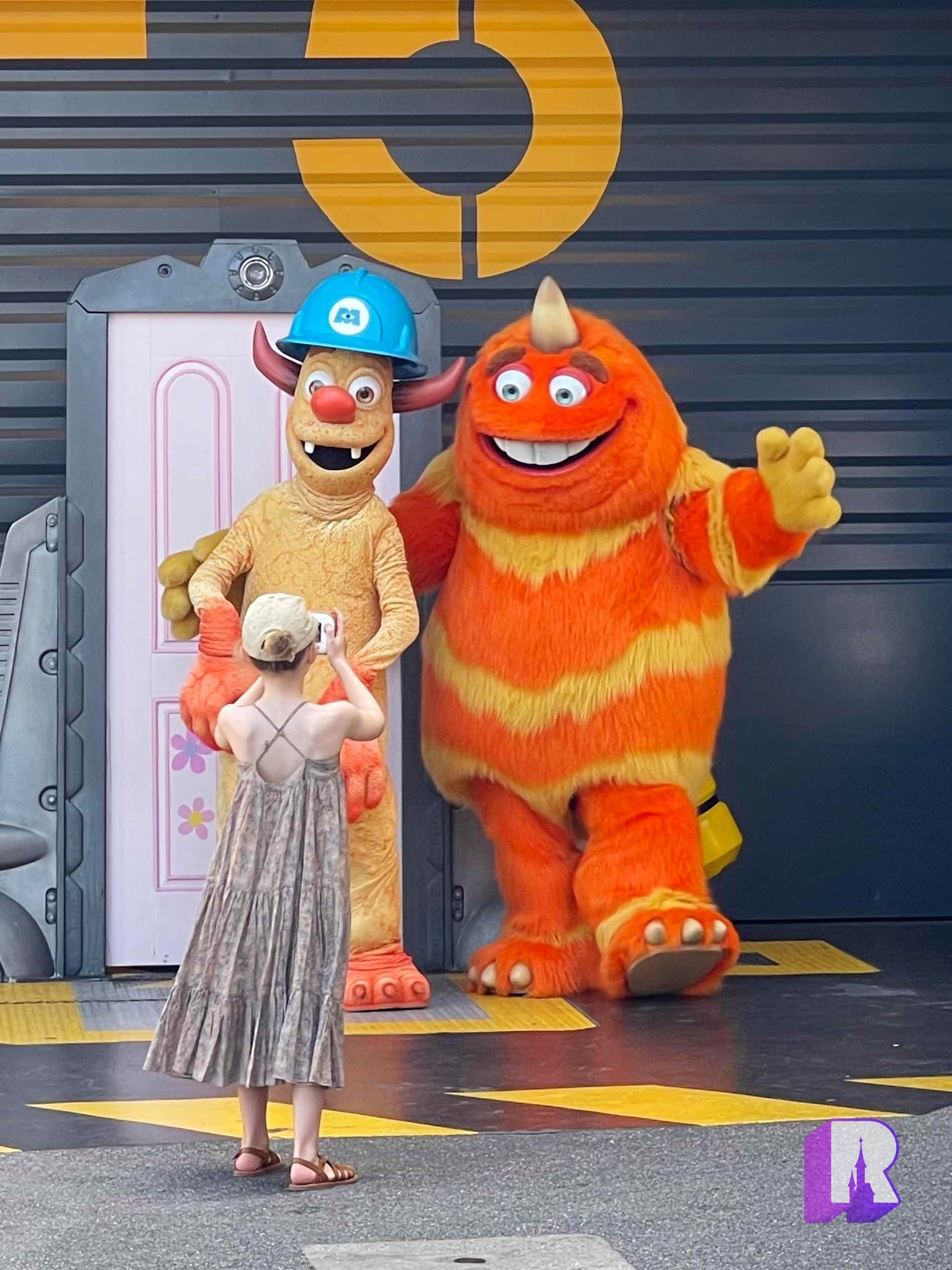 Over on Walt Disney Studios Park, it was a Pixar Pals reunion with many rare characters ! While it was wonderful to see them, many Guests were disappointed they were only meeting press event attendees right before their eyes.
Miguel (and other Pixar friends) also got to premiere the new Pixar background in Worlds of Pixar.
In the evening the show premiered for event attendees with all the Pixar VIP's.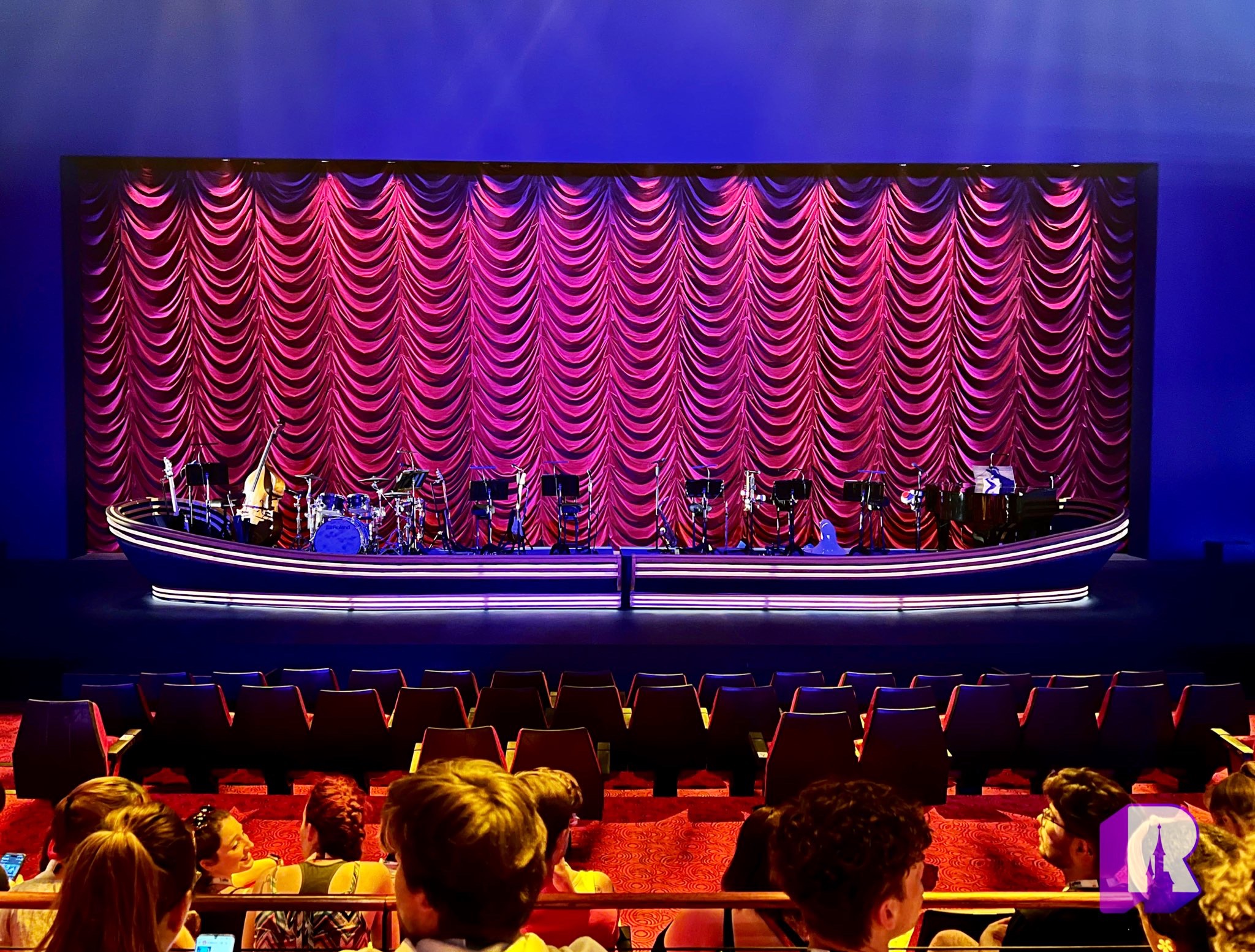 Sadly no photos or videos were allowed just yet, and they will also not be allowed during the AP Preview next week.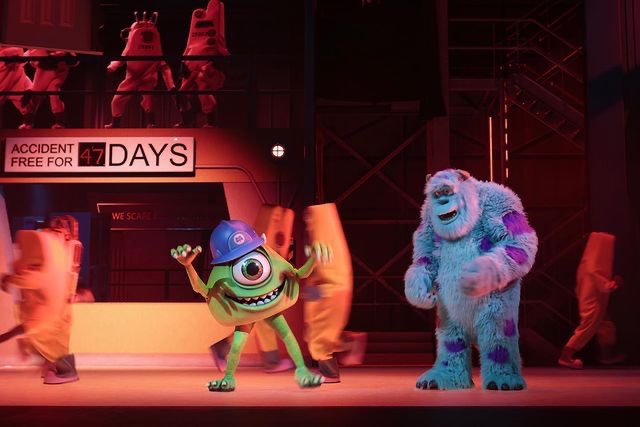 We did get a couple official photos and of course can give you our spoiler free review: "TOGETHER: a Pixar Musical Adventure" ushers a new creative era, pushing the boundaries of storytelling. Highly immersive and carried by a great soundtrack, the show is mesmerizing. Each scene brings its share of emotions, from goosebumps to wow moments and even tears. We can't wait for you to see it !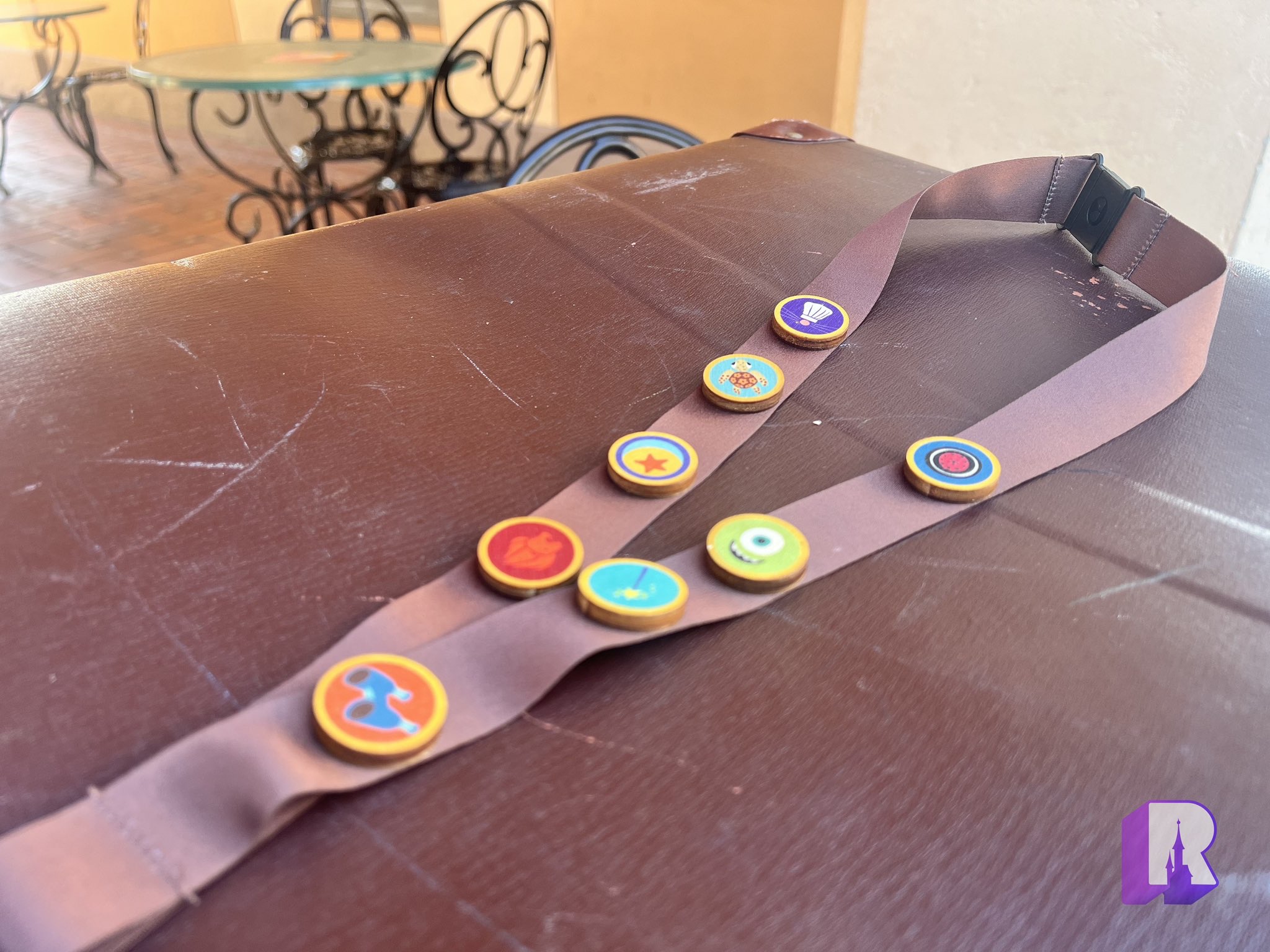 After the show, a scavenger hunt was organized throughout Walt Disney Studios Park for kids – and kids at heart. Very well done !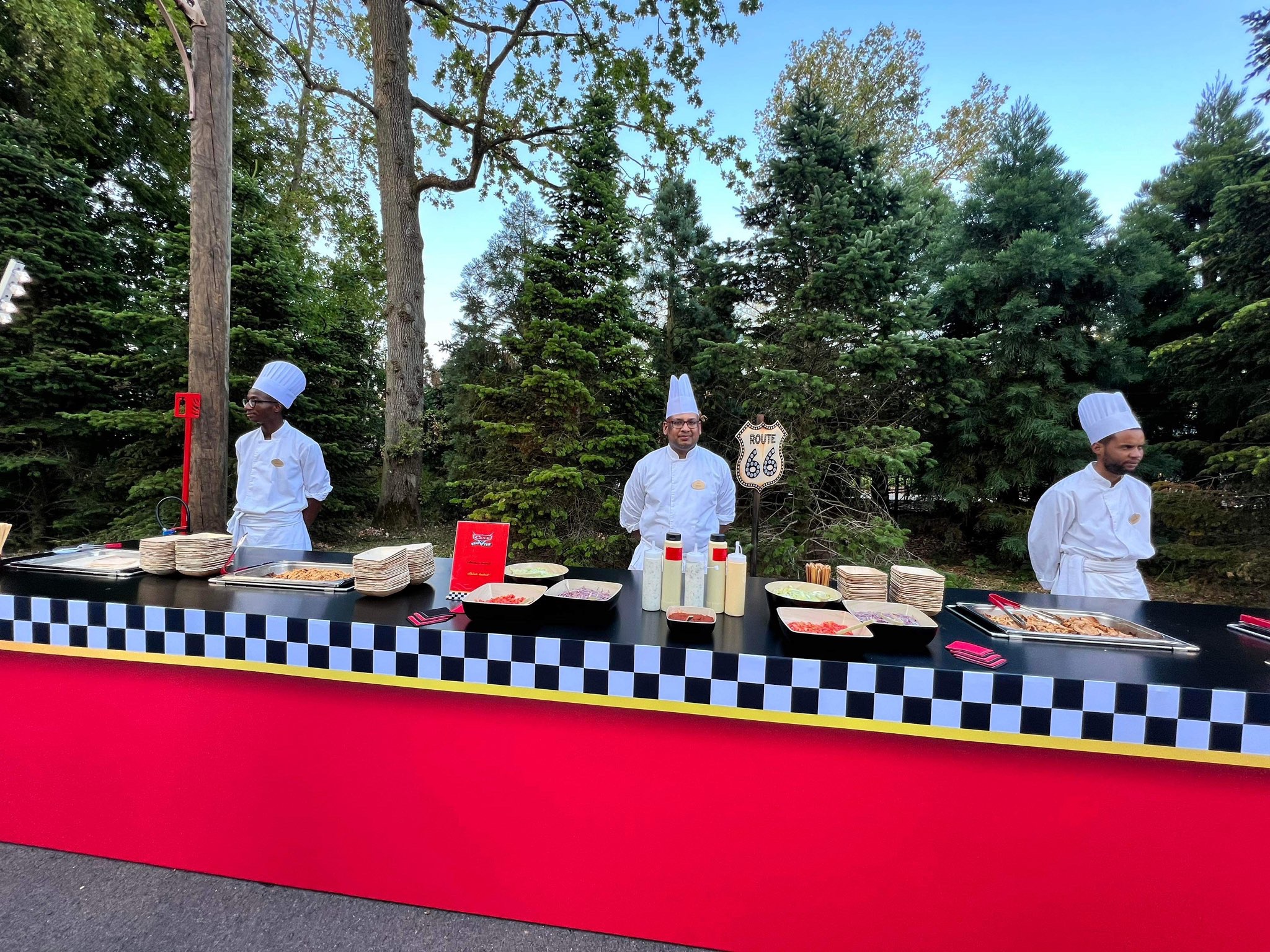 And of course dinner was served, but in a peculiar location: in the "Cars Road Trip" attraction. Interesting choice, but we sure won't turn down a chance to est inside an attraction!
A lovely evening for a lovely show. Our coverage is of course not complete as we usually bring you videos and photos of new offerings, so check back next week when the show will have just officially premiered! Thank you to the Disneyland Paris teams for having us and congratulations to the Cast, Crew, Show Director and Producers on another hit.
Welcome, Tivoli!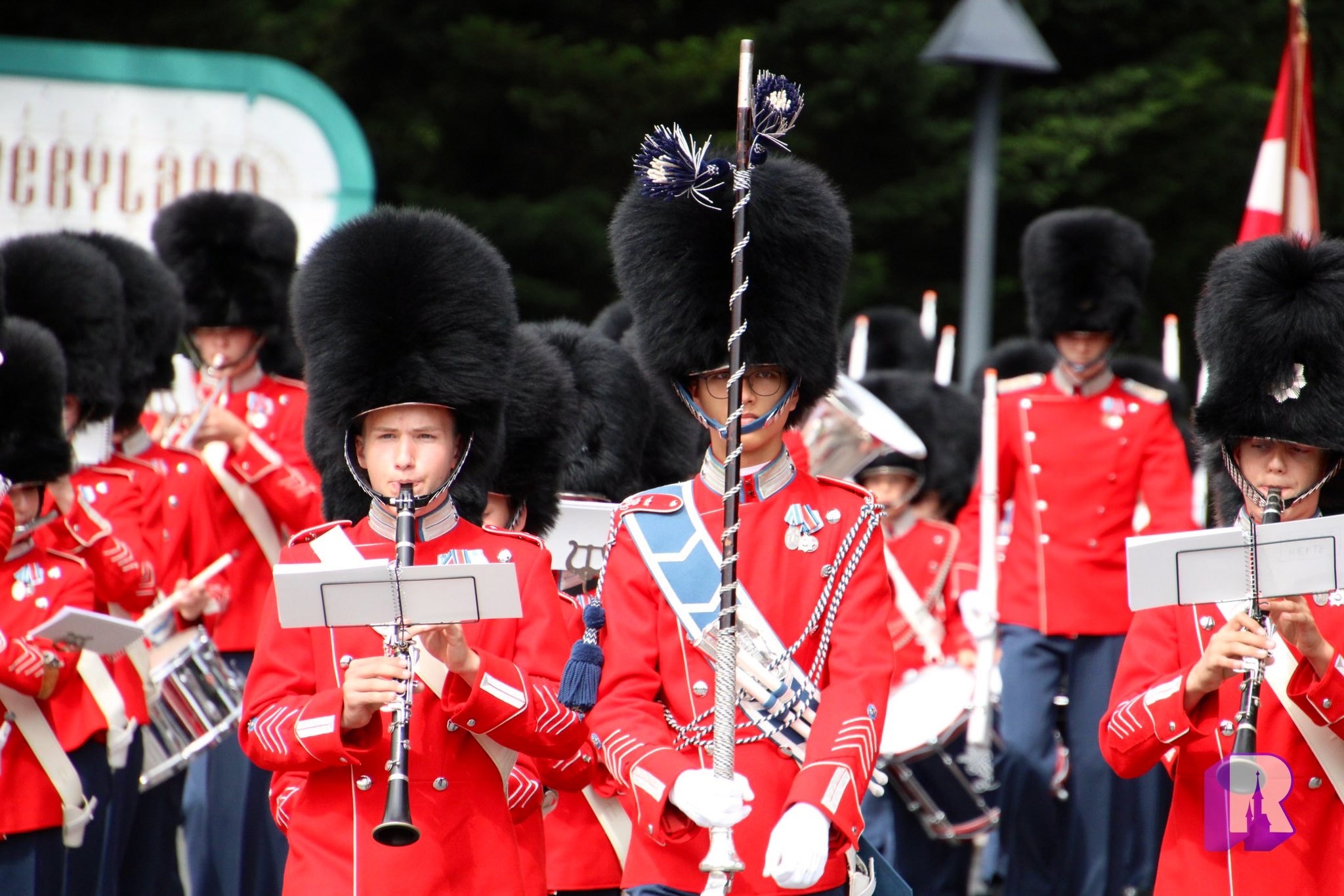 This week, Disneyland Paris invited Danish theme park Tivoli to perform before the Parade! The Efteling Youth Guard is a famous ban that travels around the world to represent the park – and Denmark. It was lovely to attend their perfectly orchestrated performances!
Maintenance and Refurbishments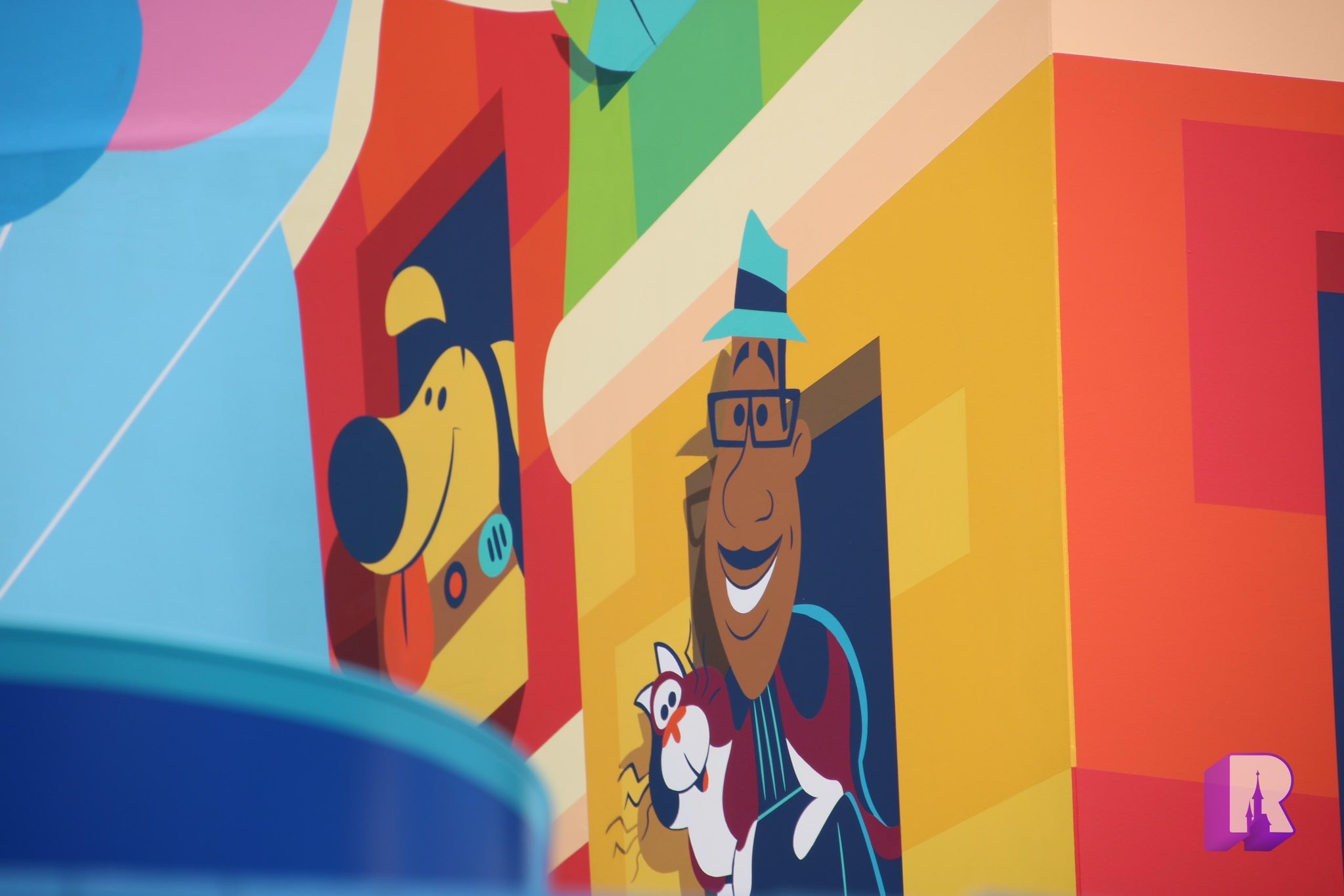 The Worlds of Pixar photo location has been unveiled ! It's cute ! And of course it's flat and not that different in essence to the previous design but we have to do with what we can get in this chaotic retheme-ish to Pixar of the area.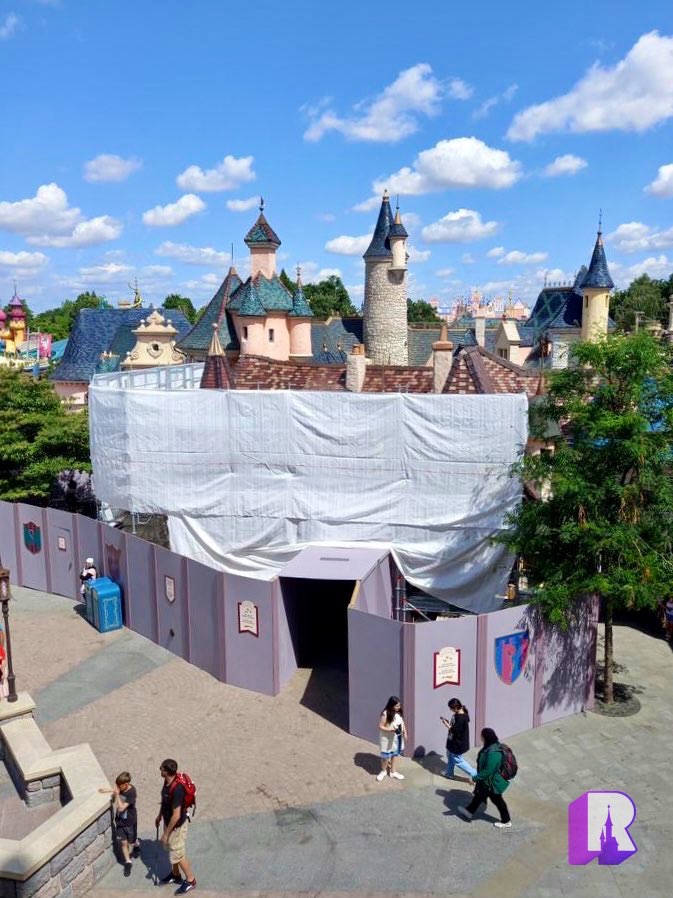 In Castle Courtyard, the roofs refurbishment is getting into full swing.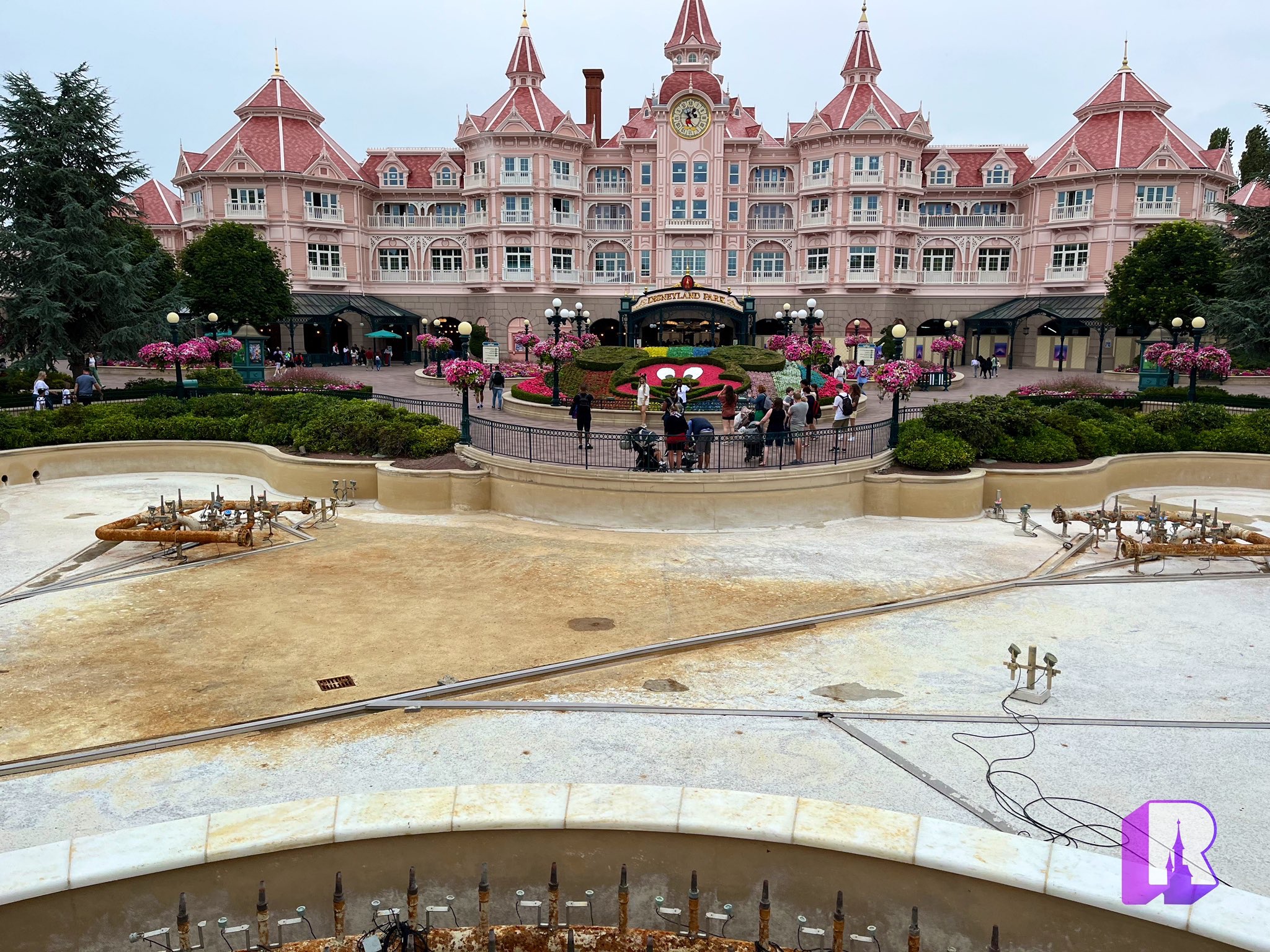 It was also cleaning time for a lot of basins, namely the Fantasia Gardens fountain and the Discoveryland entrance.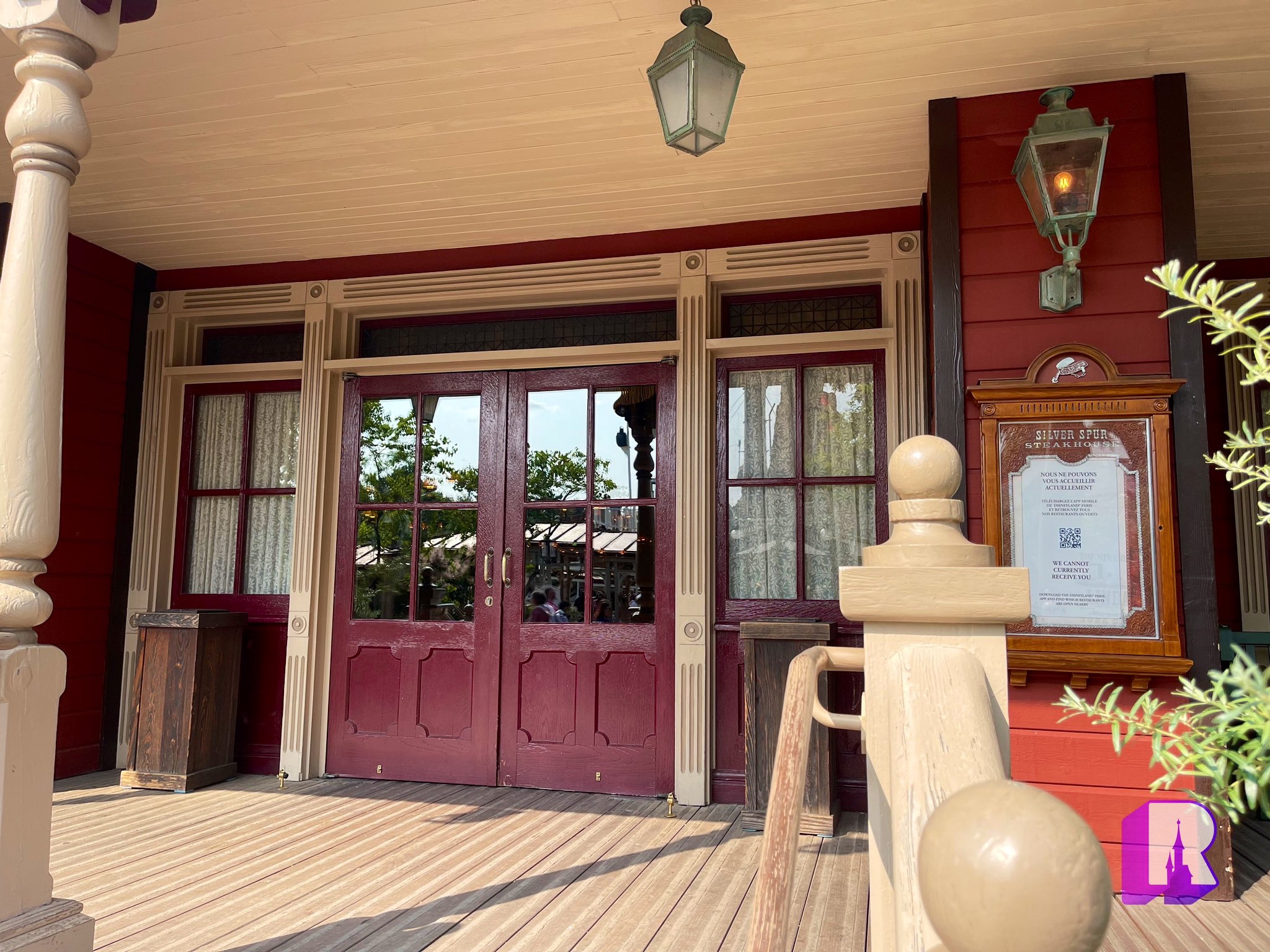 Silver Spur Steakhouse in now closed for a long refurbishment until September. Mostly a big dusting off and renovation.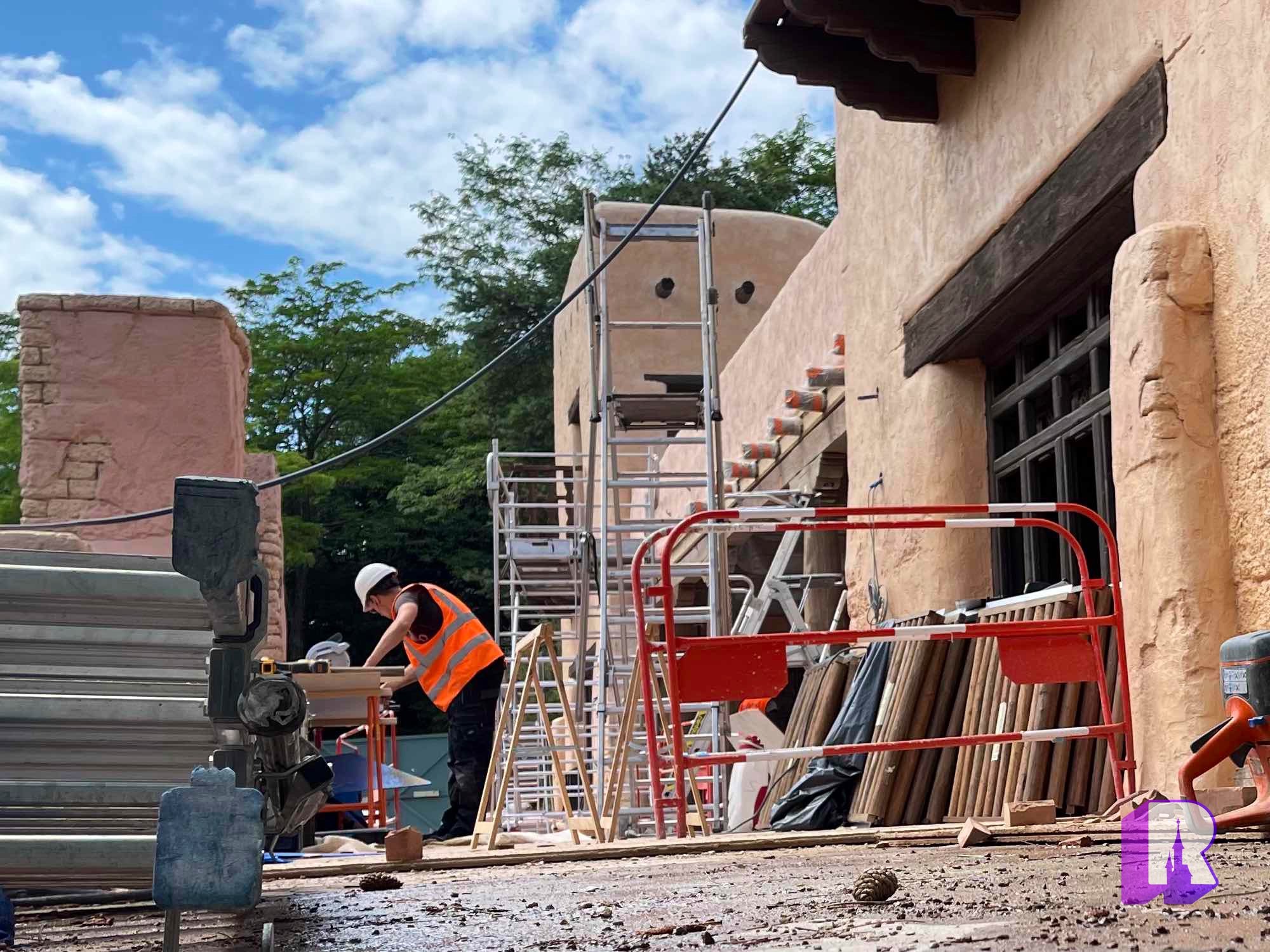 At Casa De Coco the new entrance leading into the covered terrace is coming together but there is still quite a bit of work to do.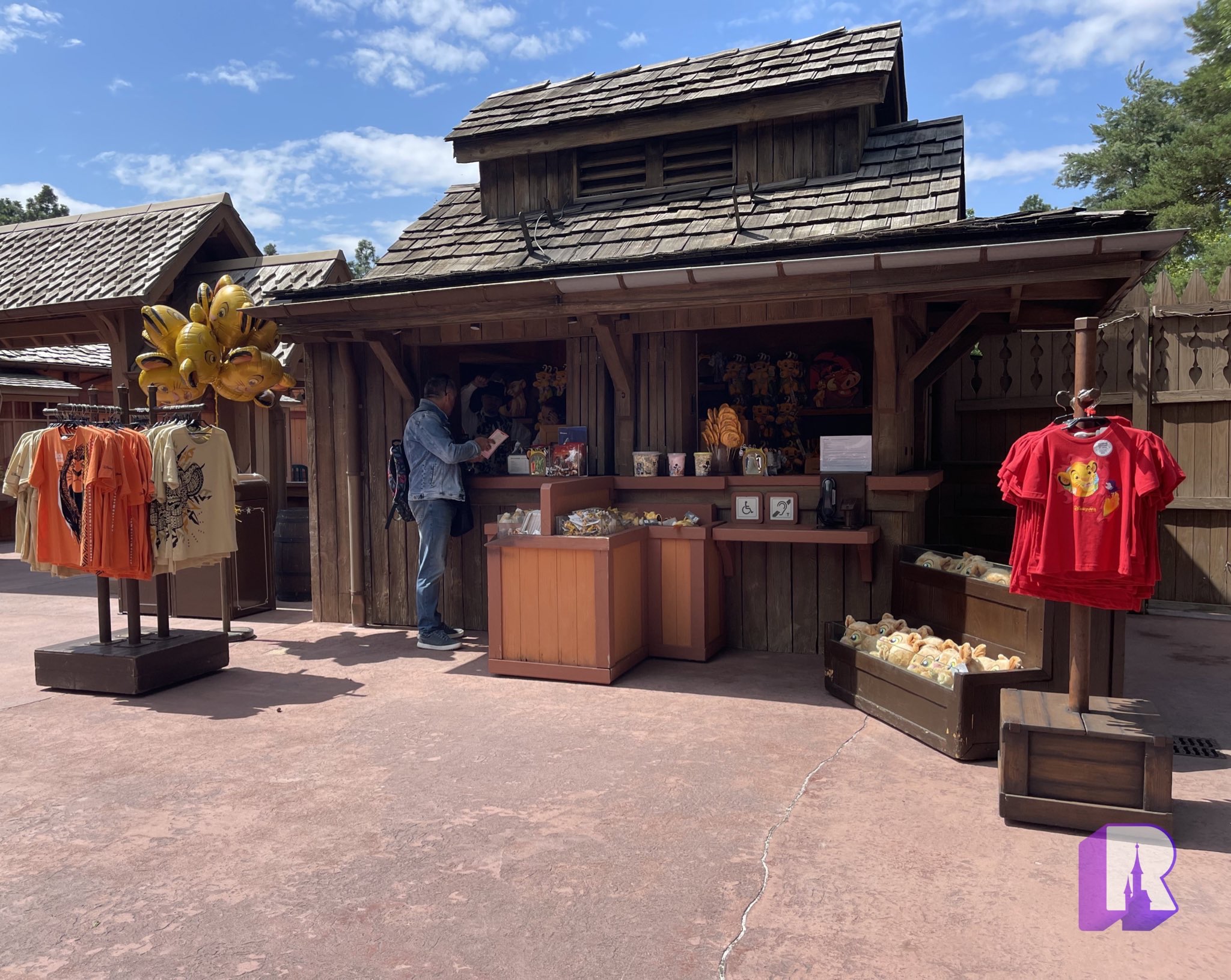 And at the back of Frontierland, this little shop that used to be Oaken's has reopened as a Lion King merchandise location.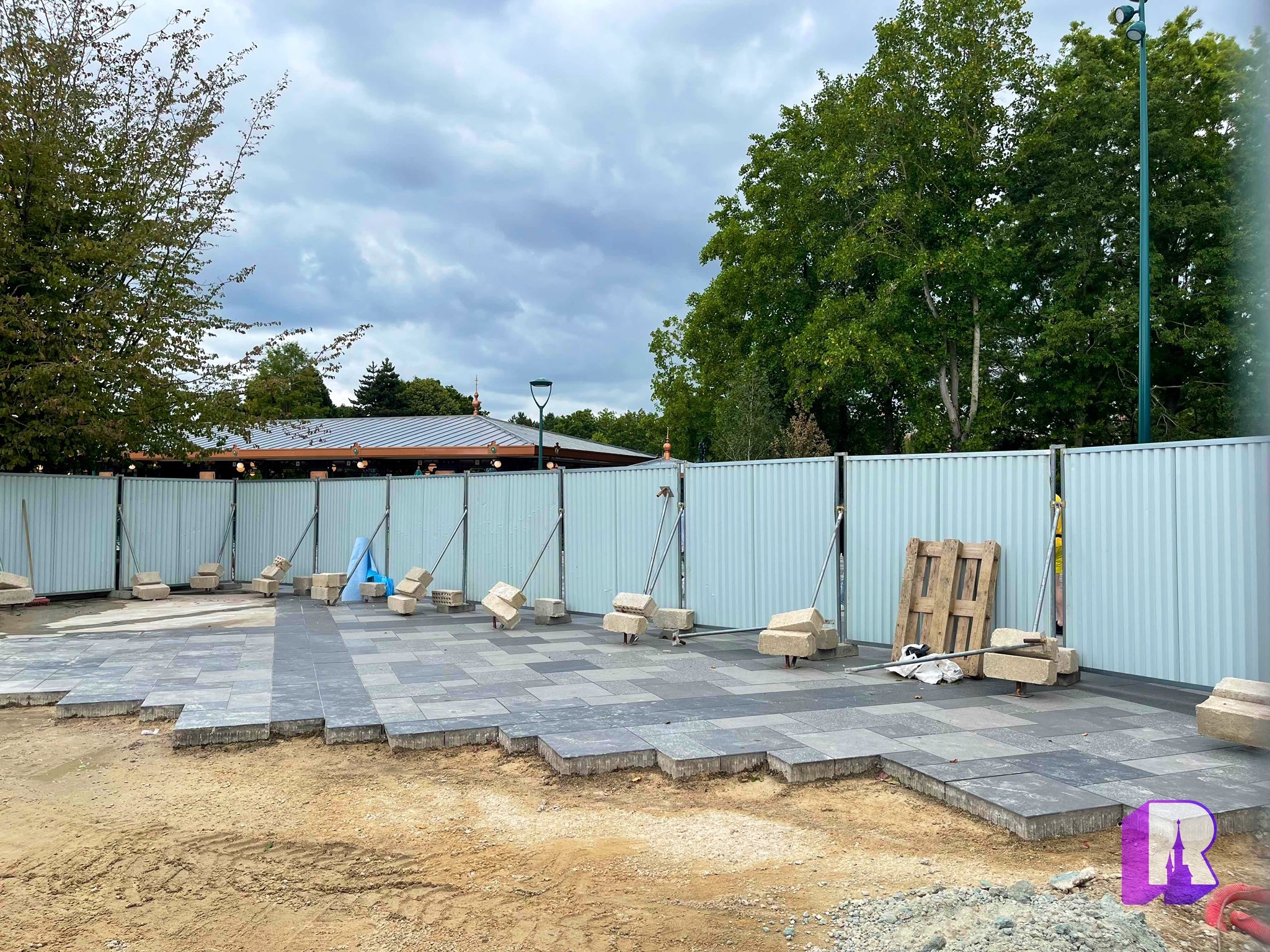 Over in the Resort Hub, resurfacing has now started near the main train station – grey because it's outside the "magic". And of course pink-ish inside.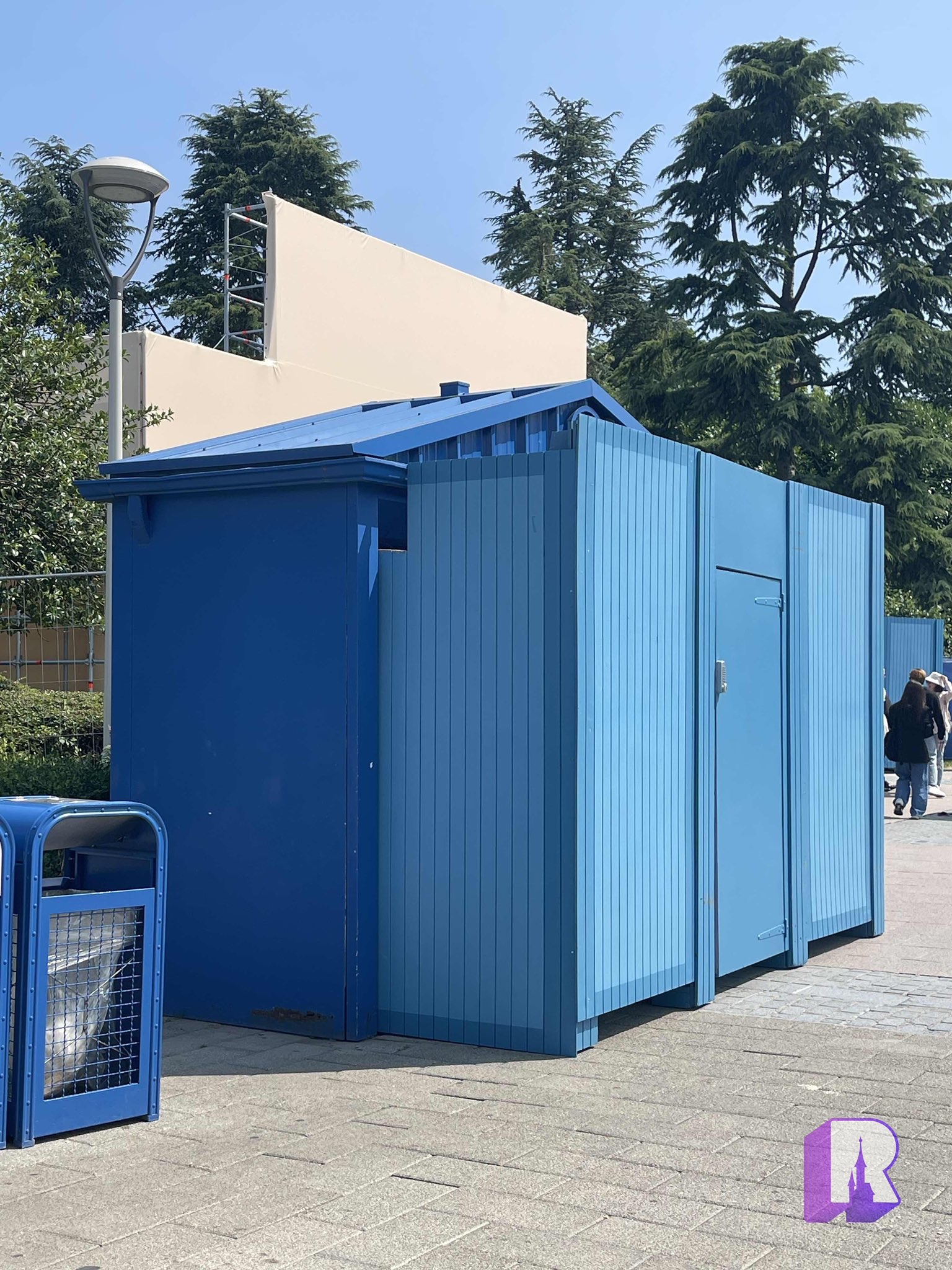 Tons of works at Guest Parking, from the solar farm that is almost done, the restrooms refurbishment and even the vending machines.
But the big news is that 4 of the moving walkways have reopened after a complete refurbishment ! Miracles do happen.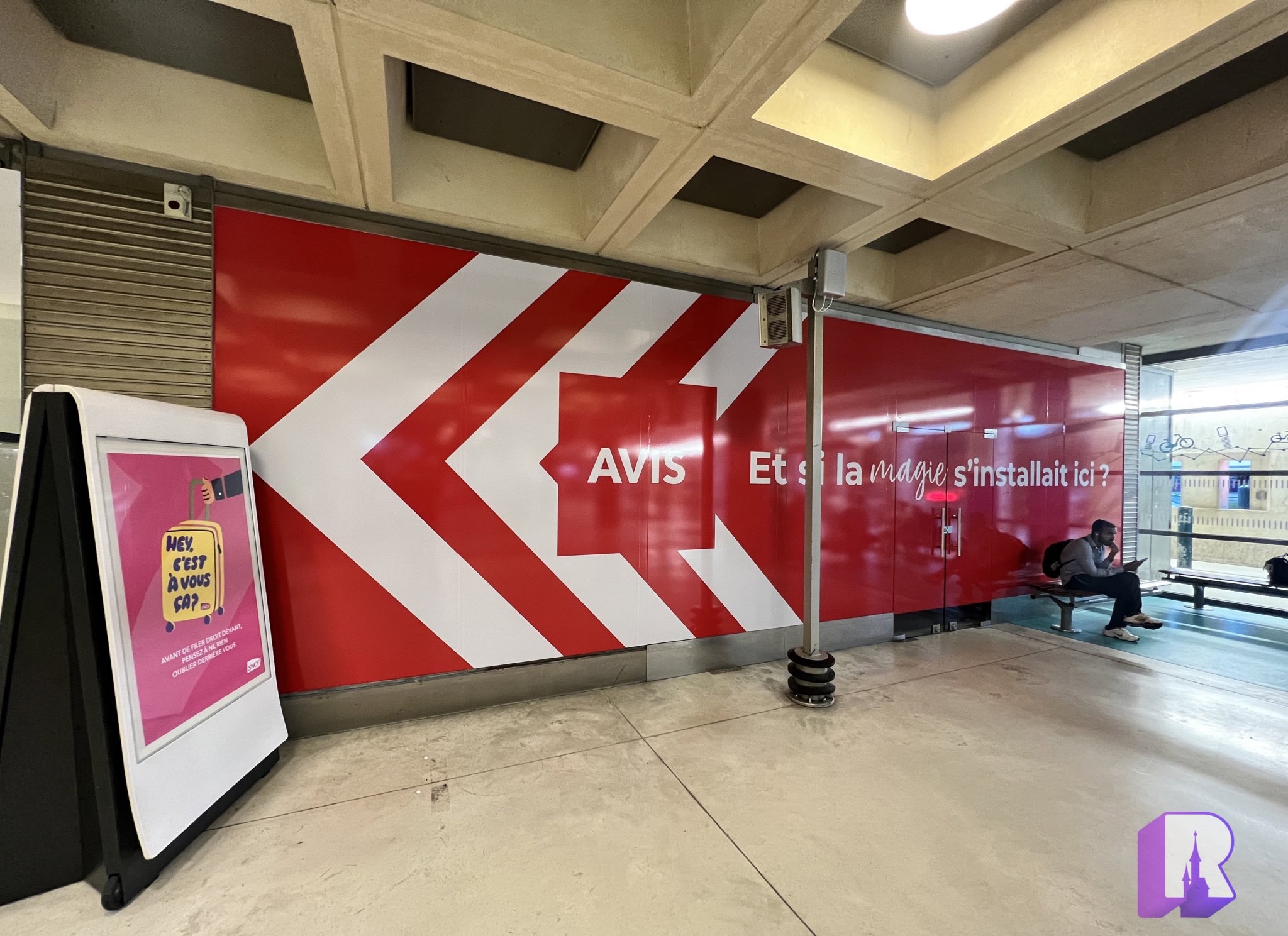 And in the main train station, work is in progress for the new Avis rental location, following the announcement of the new partnership.
This and That..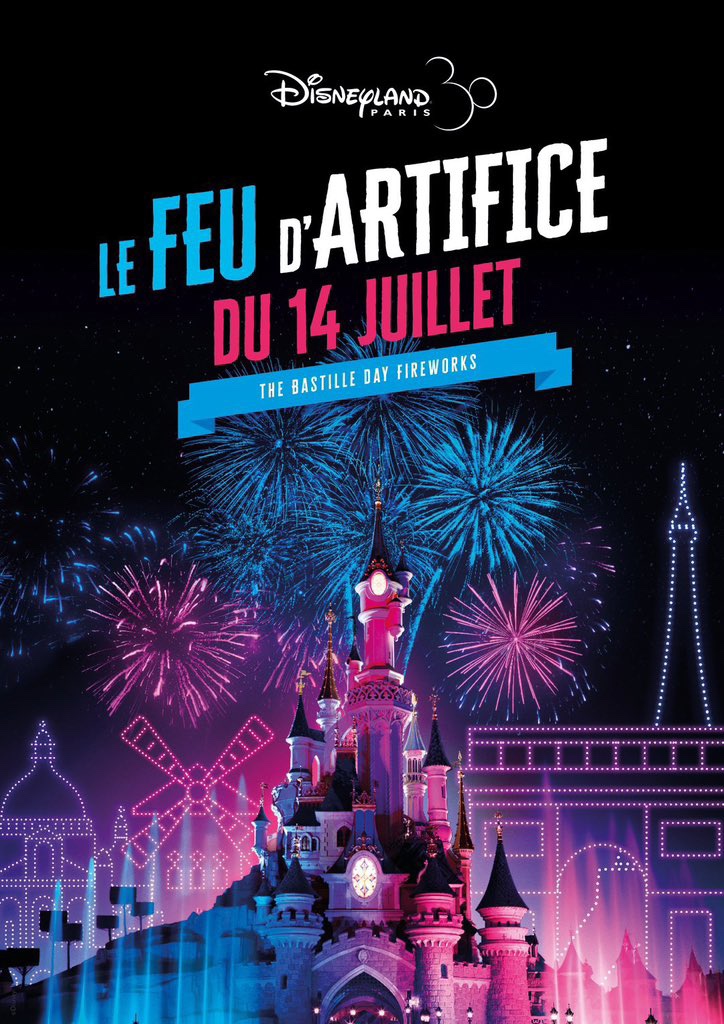 Disneyland Paris will celebrate Bastille Day on July 14 with a special fireworks display and a drone show "never seen before" – something not to miss !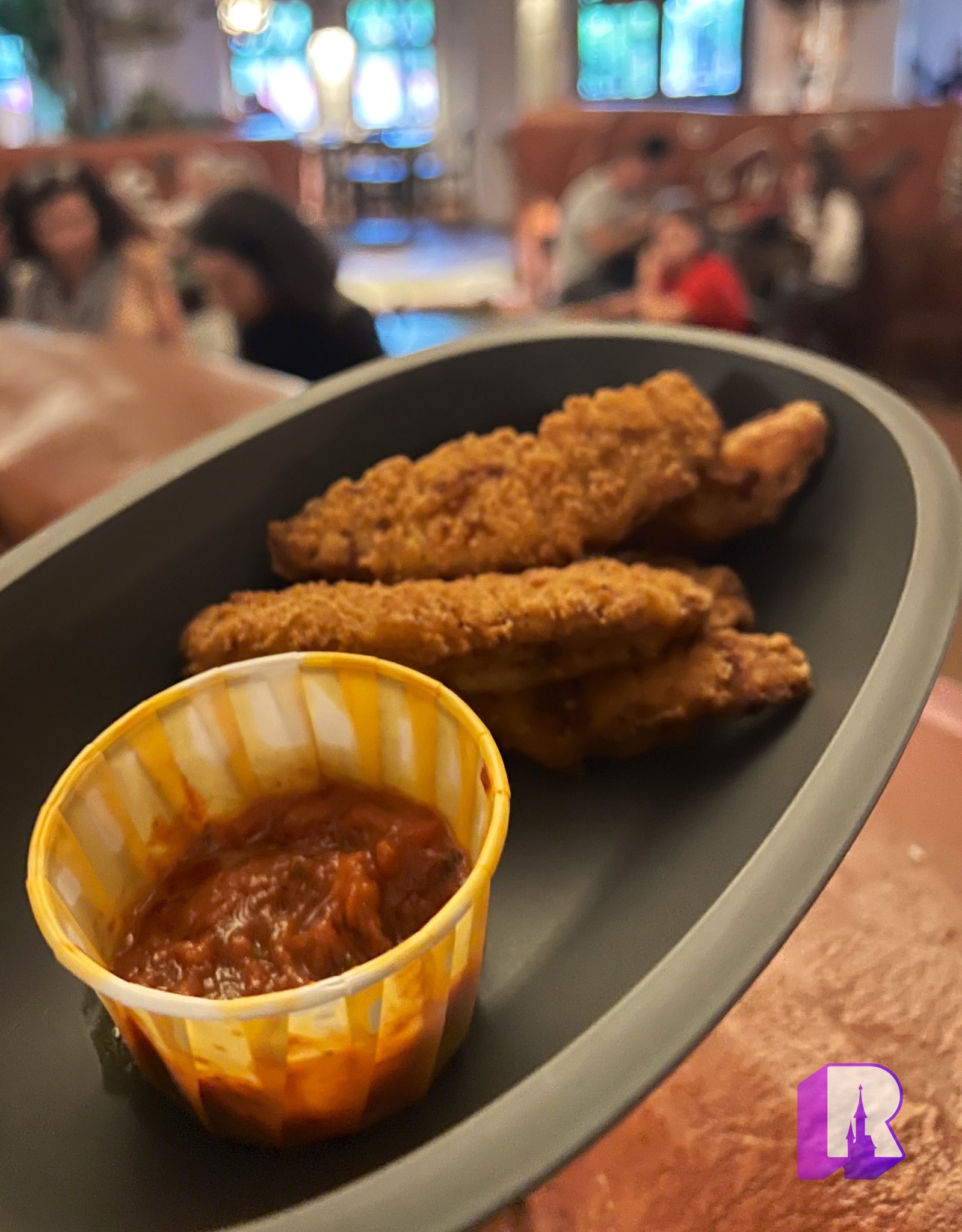 The menu has been updated at Hakuna Matata and well the chicken strips are back but for €13 with a sad little cup of vegetables. The "Thieboidienne", an African fish specialty, has disappeared.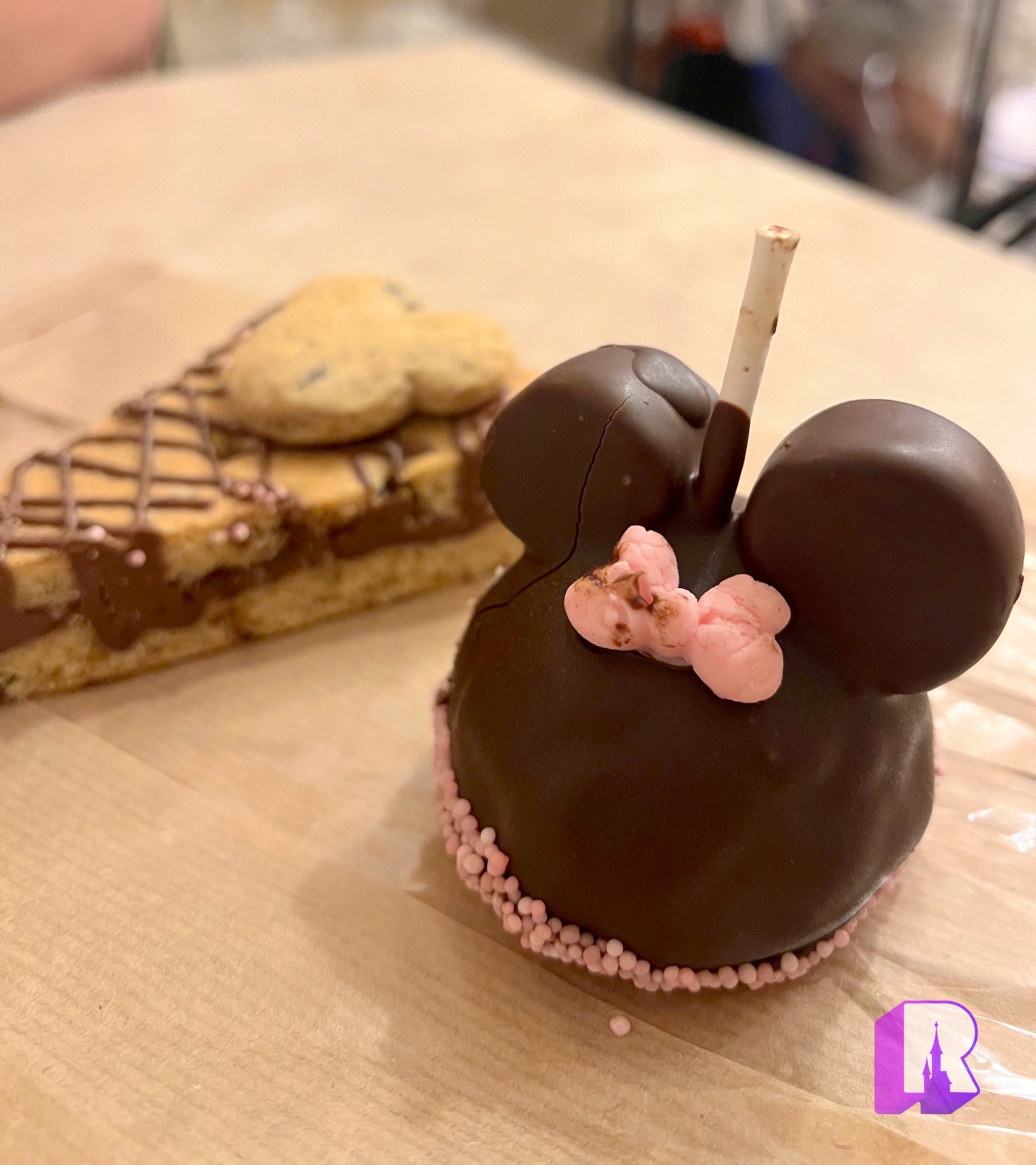 And two new snacks have arrived at Boardwalk Candy Palace- a cookie pie and a new version of the cake pop. They're both very nice (and sweet).
And that's the news from Disneyland Paris this week! We will see you next with with a special report. See you then!