Welcome to a new edition of the DLP Report! This week we got an awesome surprise with the cast of #GuardiansOfTheGalaxyVol3! We also learned more about May the 4th and of course checked on all the ongoing projects. Let's go!
Guardians of the Galaxy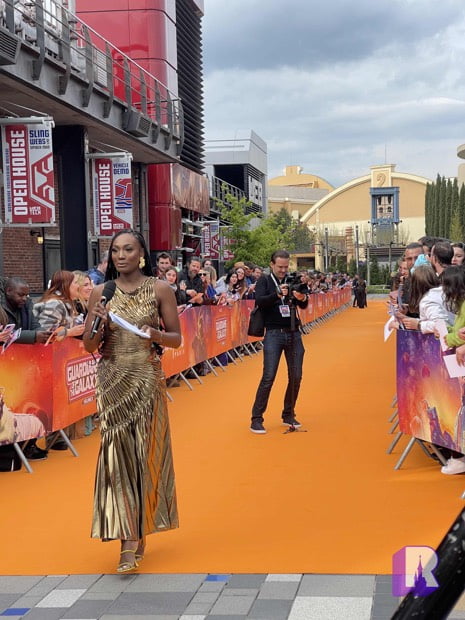 It was a true Hollywood feel on Saturday night at Walt Disney Studios Park (who knew this park would be perfect for movie premieres? Everyone) as the "orange carpet" rolled out the main entrance of the land.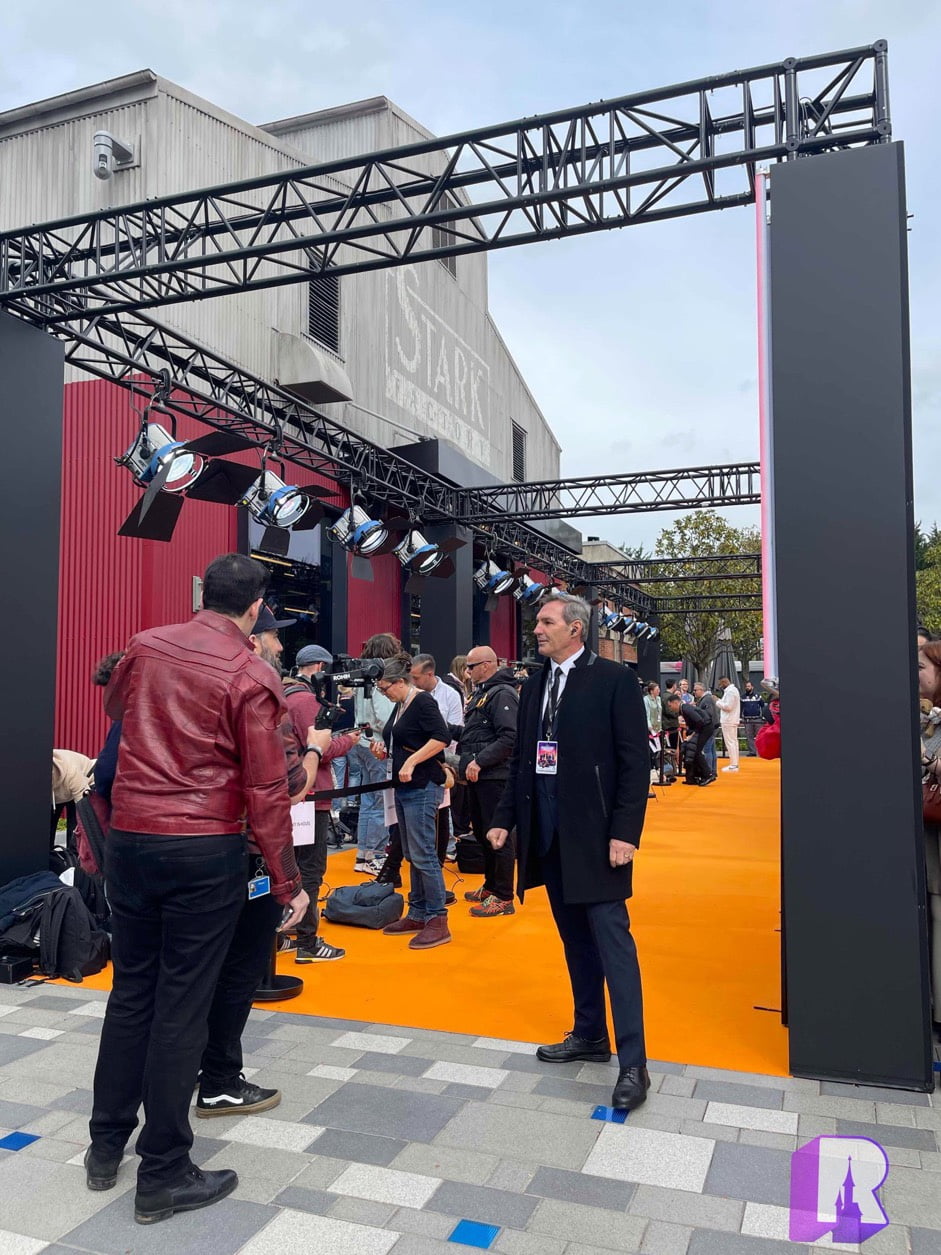 The event was world class with a full photo call area, photog bleachers, a DJ booth and additional AV equipment all through the land.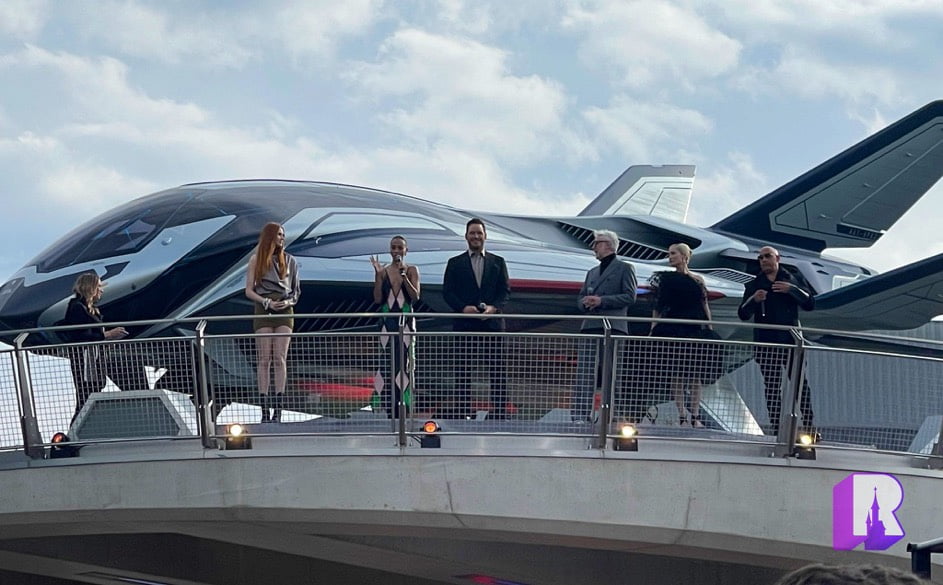 But what's a movie premiere without the cast? Thankfully they showed up! First appearing on the Quinjet Platform were Director James Gunn, Chris Pratt (Peter Quill/Star-Lord), Zoe Saldana (Gamora), Vin Diesel (Groot), Pom Klementieff (Mantis) and Karen Gillan (Nebula)!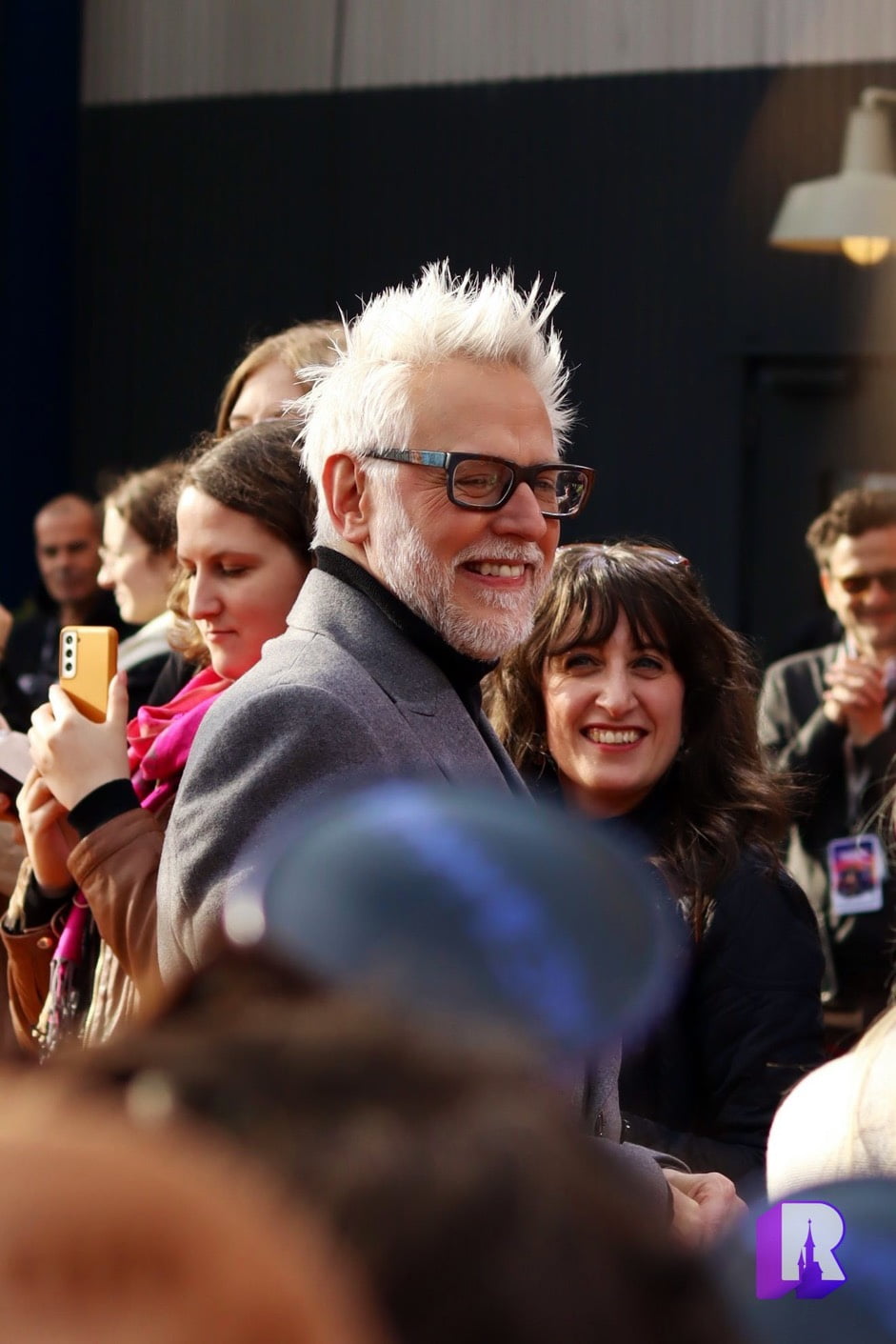 The crowd got to see them up close as they came down to the photo call on the orange carpet. Kind of a "wow these people are real" moment.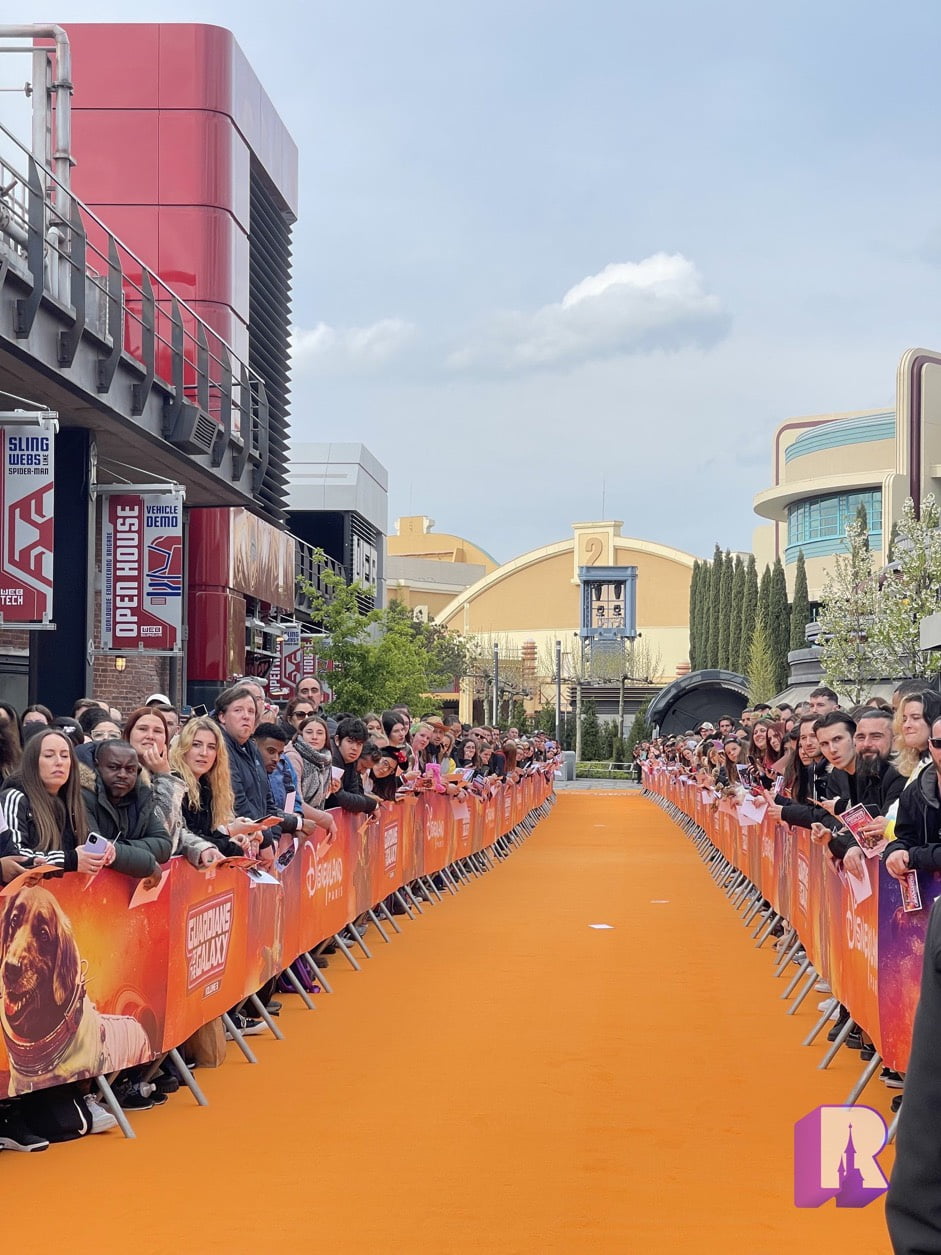 Talking about the orange carpet – all these people on the sides are regular guests who visited Avengers Campus in the morning and we're given free wristband to attend. A nice touch because well – they didn't have to. Imagine just walking in for an attraction and getting to meet Chris Pratt? It's also what Avengers Campus is about and nice to see these kind of things happening, even if of course they are only rare occasions.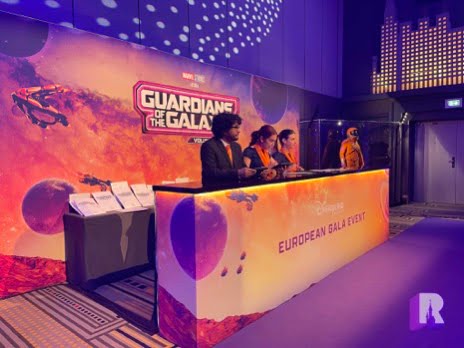 The green room / credential pickups was at Disney Hotel New York – The Art of Marvel and featured some pretty cool props and the chance to meet some Marvel heroes.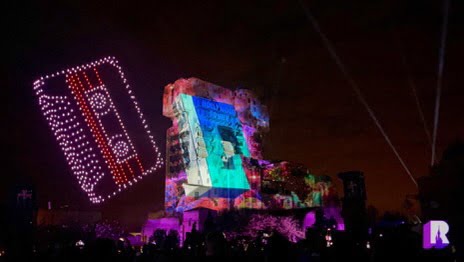 After a screening of the film (under embargo) at Gaumont Disney Village which desperately need a refurbishment by the way, guests headed back to Walt Disney Studios Park for another outstanding collab with drone wizards Dronisos! A 5 min show packed with iconic elements of the Guardians franchise which wow'ed the crowd.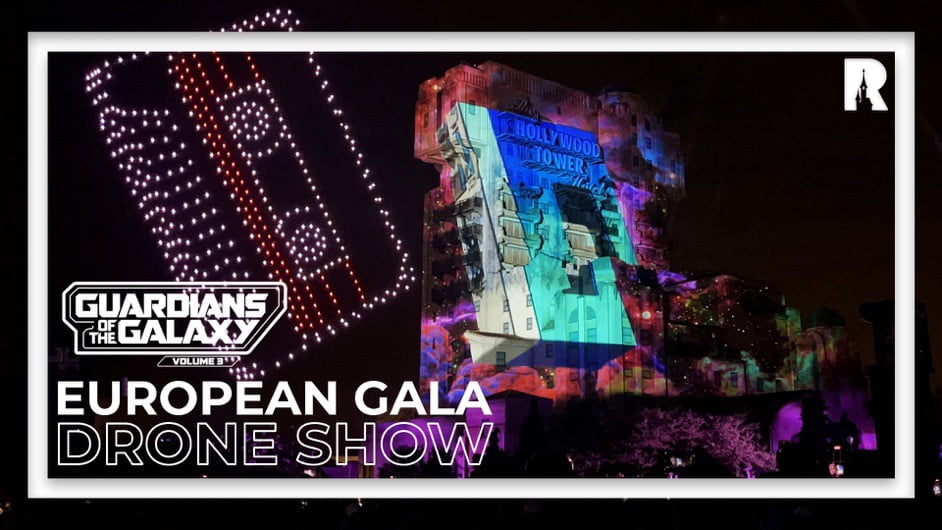 You can check out our full video of the show just above.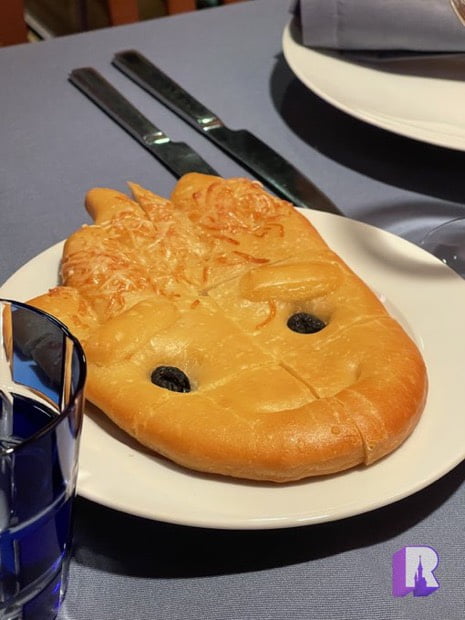 Dinner was of course served, inside Studio 1, and featured some fun Groot item: a focaccia and cookies of Groot… through the ages!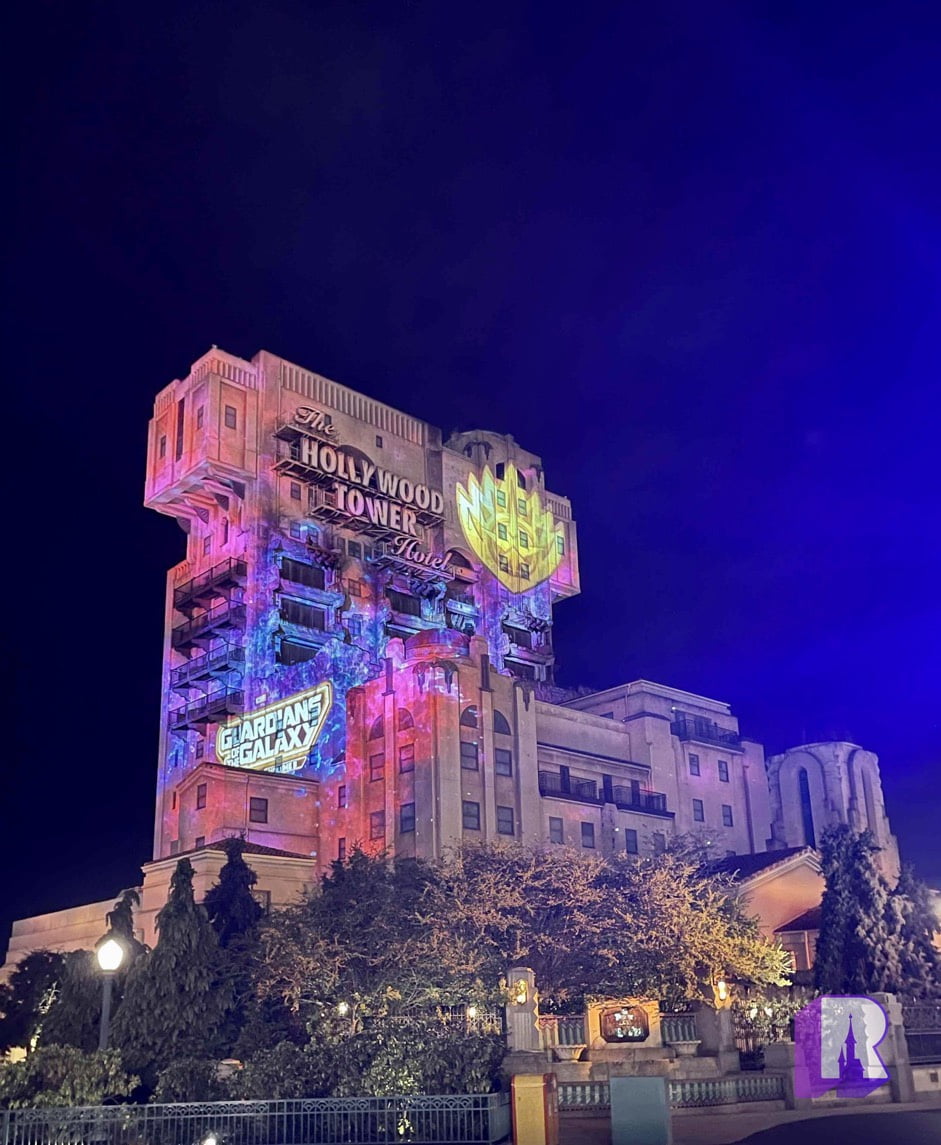 Tower of Terror was projected on with the Guardians emblem and the logo of the film… temporarily don't you worry!
It was then time for the Guardians edition of "Club Avengers Campus", blasting music from the franchise until 2am.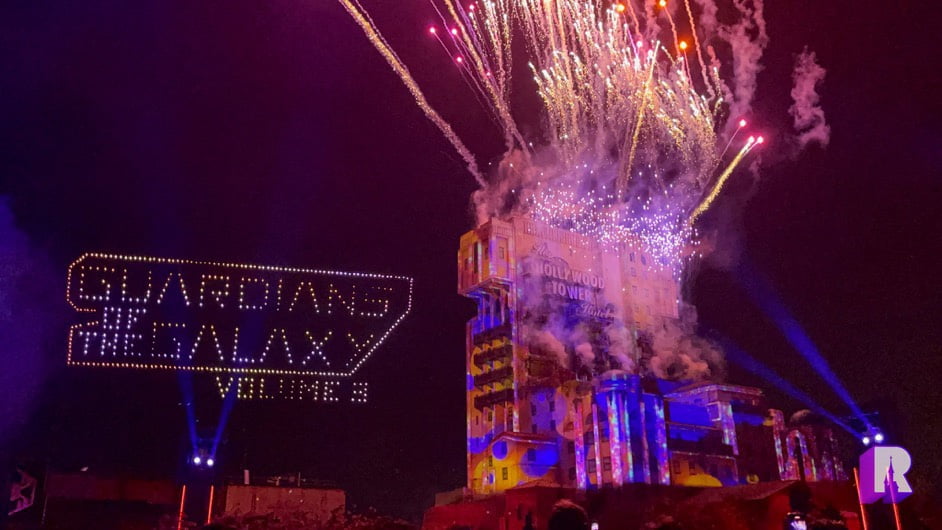 A world class evening which not only provided a fantastic launch for the film but also showcased that the Disneyland Paris teams can produce in terms of events, and the level of talent they can attract. Well done!
Our thanks to The Walt Disney Company France for having us, and check out the gang one last time in cinemas across Europe starting May 3!
May The 4th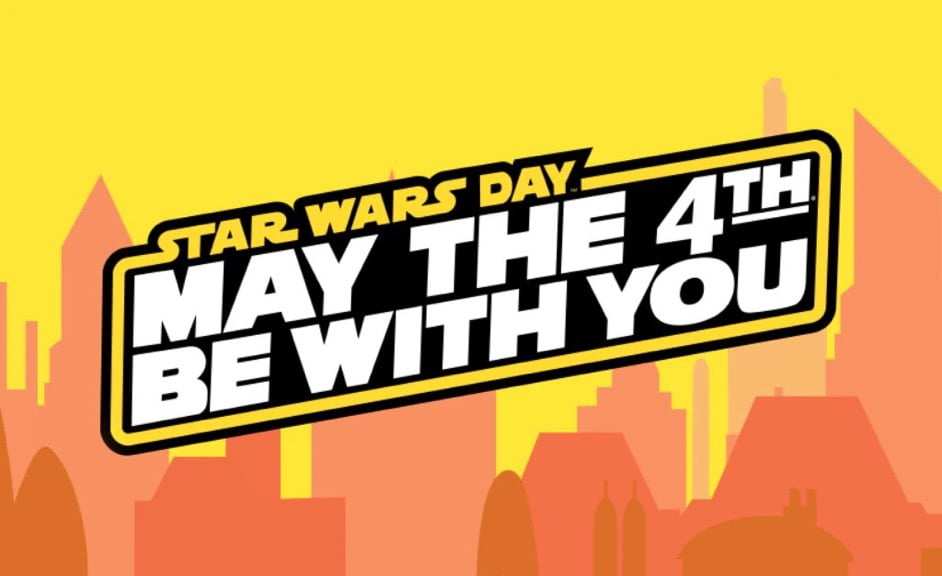 From one blockbuster franchise to another – Disneyland Paris will once again celebrate "May The 4th" in Disneyland Park this year and we got a bit more info about the programme:
Meet Star Wars Characters including Chewbacca and probably The Mandalorian and Grogu
First Order March
and First Order Recruitment
Star Wars: Young Jedi Adventures screening at Videopolis
BB-8 Magic Shot
Snacks at Cool Station
Exclusive products at Star Traders
Makeup stands
It's always an exciting day in Discoveryland so if you're planning on visiting, make sure to stop by the area!
Maintenance and Refurbishment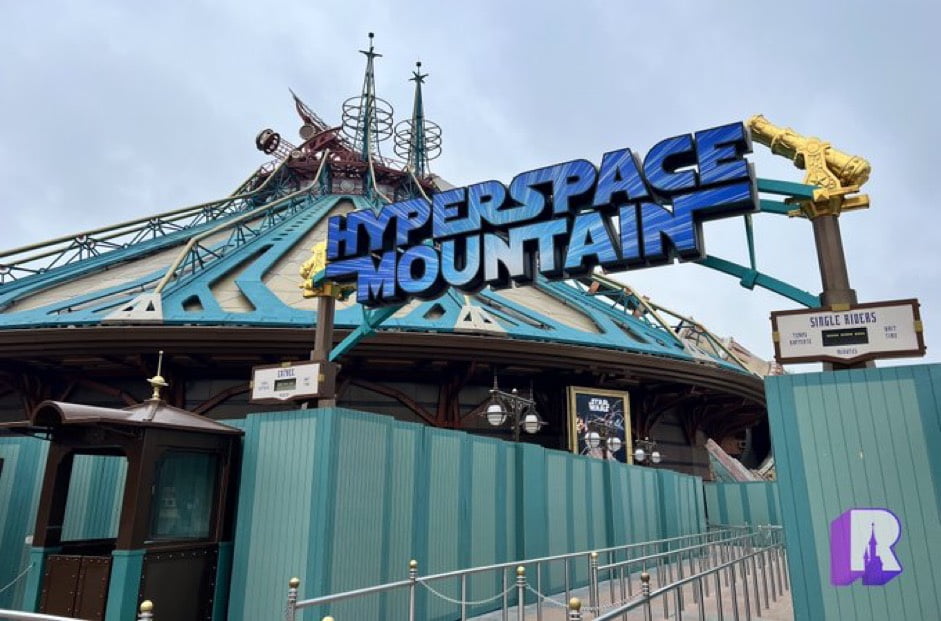 Hyperspace Mountain has been experiencing technical difficulties and was closed from Monday to Friday. The issue seems to be again the launch cable or the launch system at large. It has since reopened but a scheduled refurbishment is still due from May 22. Talking about – here's the latest on upcoming closures:
Hyperspace Mountain: May 22-Jun 2
Tanière: May 22-Jun 23
RC Racer: Jun 5-9
Carousel: Jun 5-23
Pirates of the Caribbean: Jun 5 til at least end June
Cars Road Trip: Jun 12 til at least end June
Buzz: Jun 26 til at least end June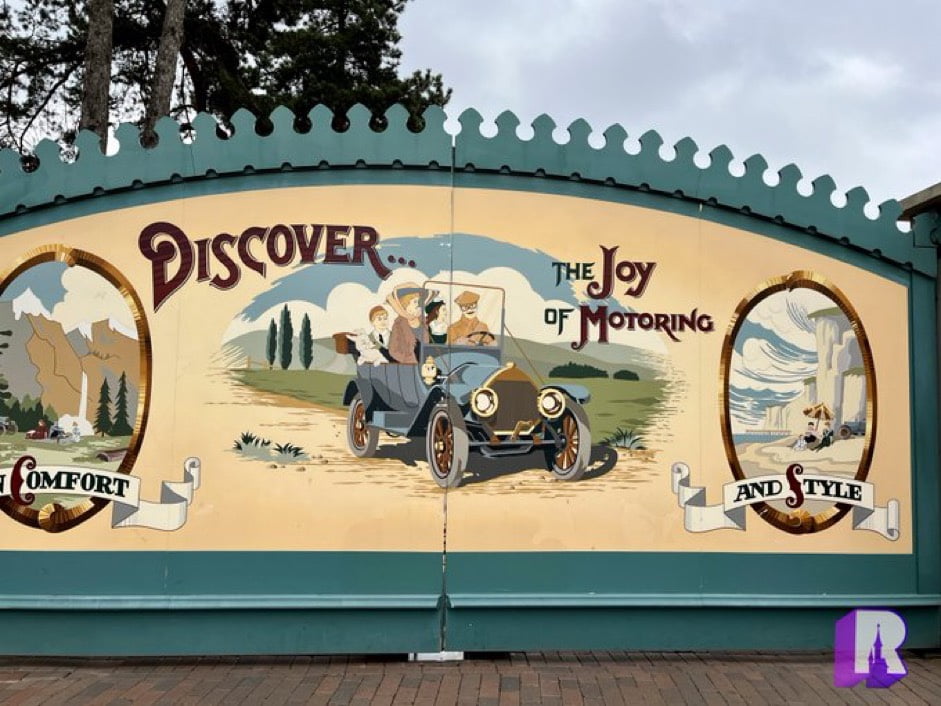 Hertz? I don't know her. The brand has been removed from a. Lot of signage across the Resort as Avis is the new sponsor.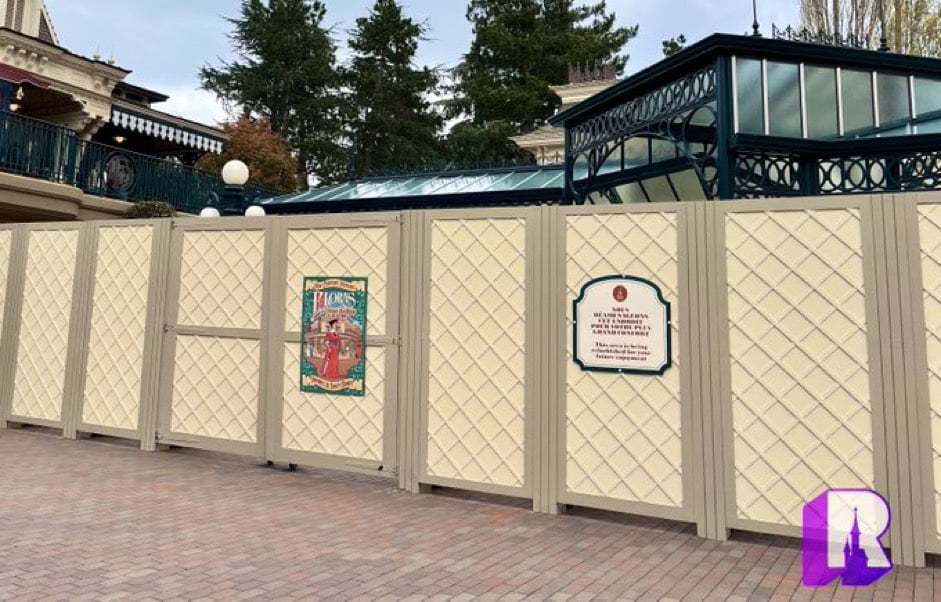 Walls have moved again in Station Plaza for the next phase of resurfacing. As a result Salon Mickey – the shareholders lounge – is closed. They've also added walls on Main Street Station to hide the works.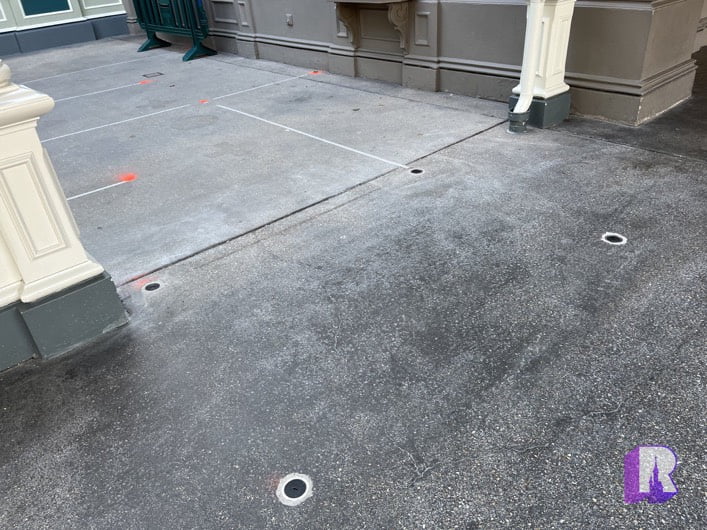 Nearby at City Hall, a new permanent queue is being setup in the Arboretum.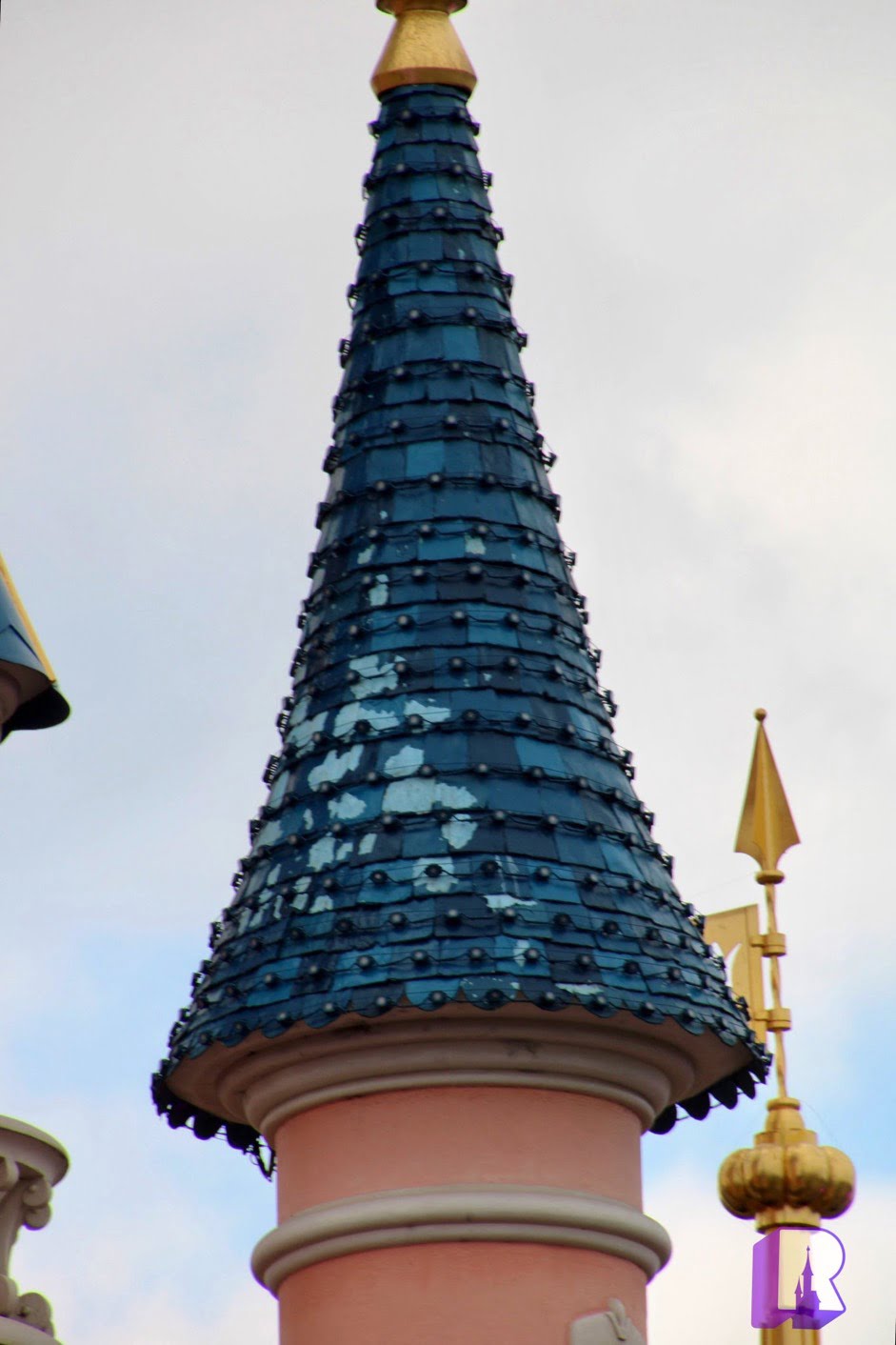 Already some damage ok the recently refurbished Sleeping Beauty Castle.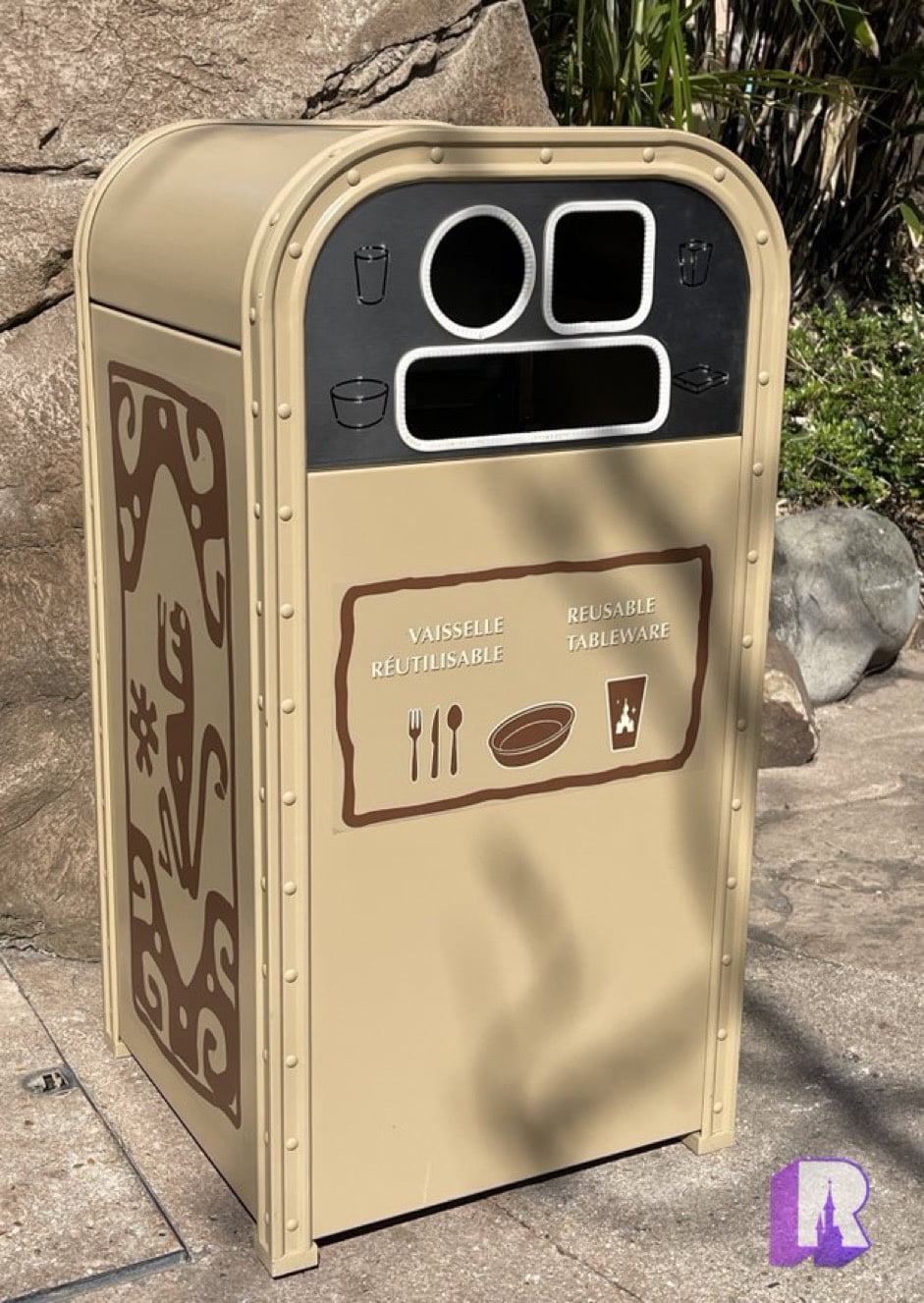 Cute new robot – I mean bin – die reusable dishes in Adventureland.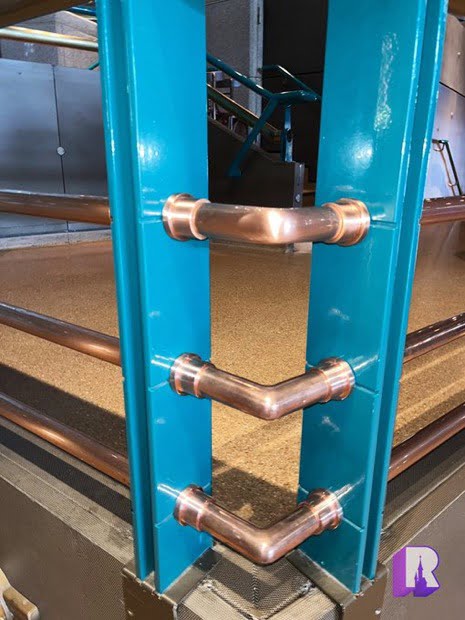 At Videopolis, the brass railings have been refurbished with some parts replaced.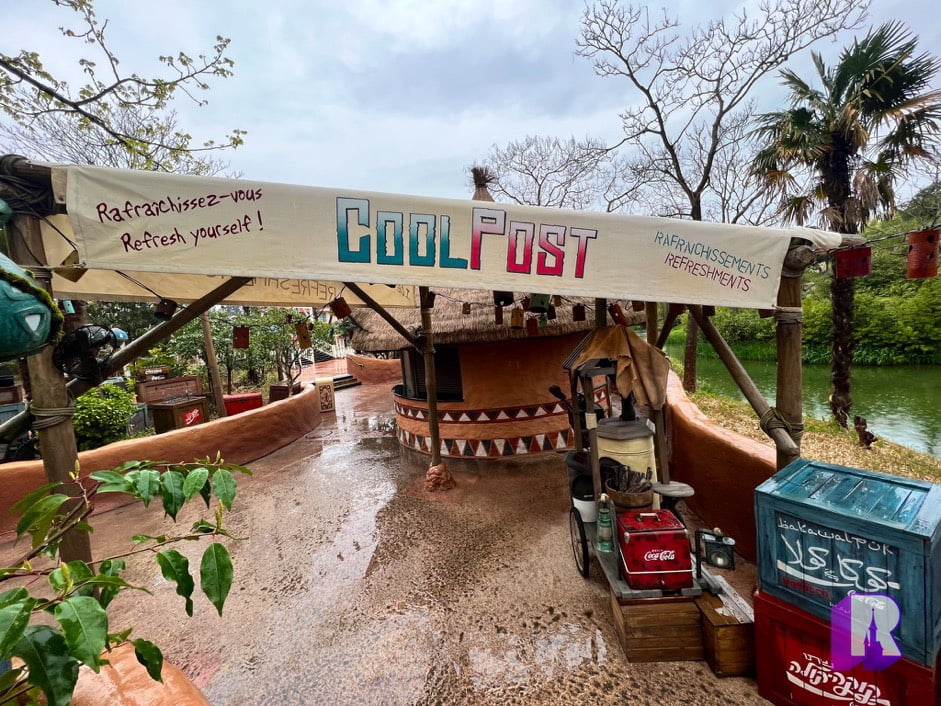 At Cool Post, the seeming has returned and it's brand new !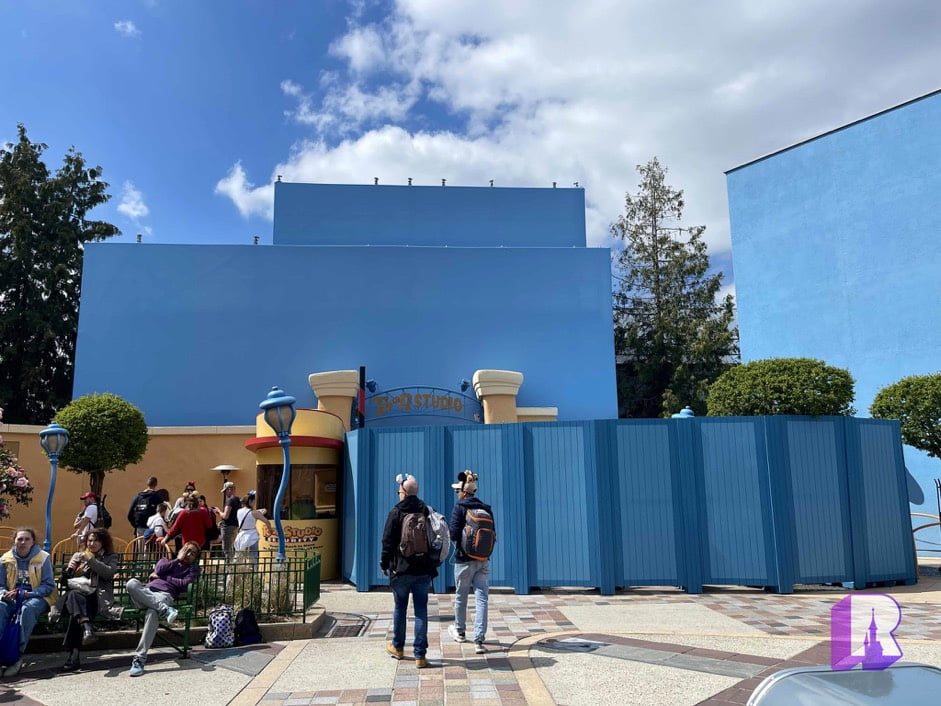 Over at Walt Disney Studios Park the former Toon Studio photo backdrop has been coerced in a "Blending Blue" tarp.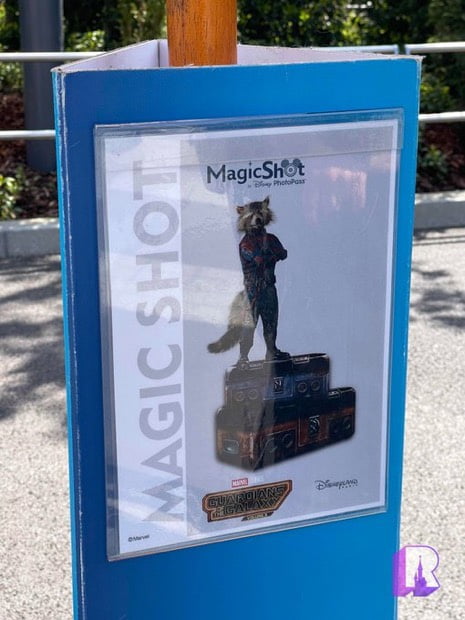 At Avengers Campus, catch a new #GuardiansOfTheGalaxyVol3 MagicShot with Rocket!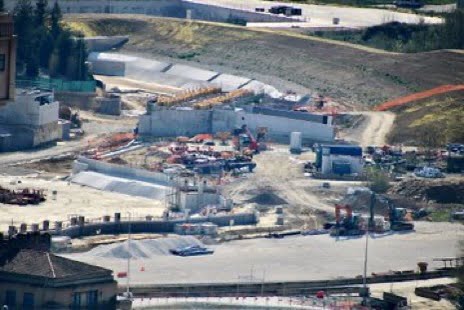 Taking to the skies for a latest look at the Walt Disney Studios Park expansion, from the Frozen themed land to the lake, marina, avenue and swivel bridge. It's all ticking along nicely !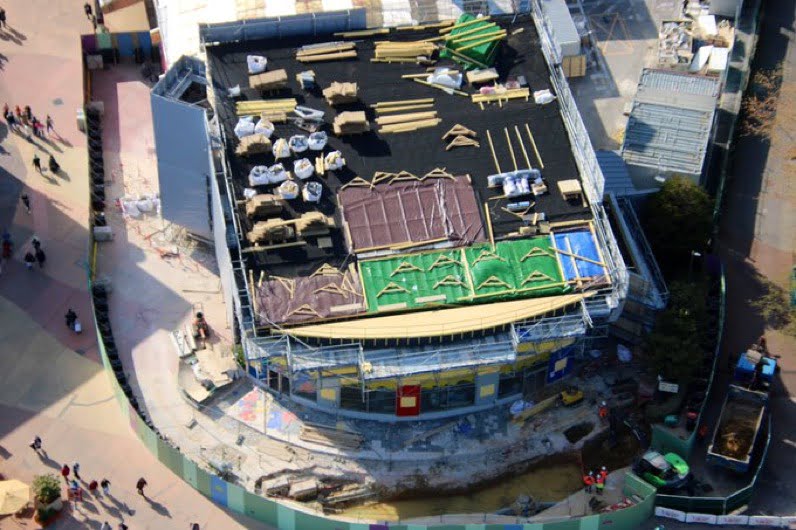 Good progress as well at the former Cafe Mickey.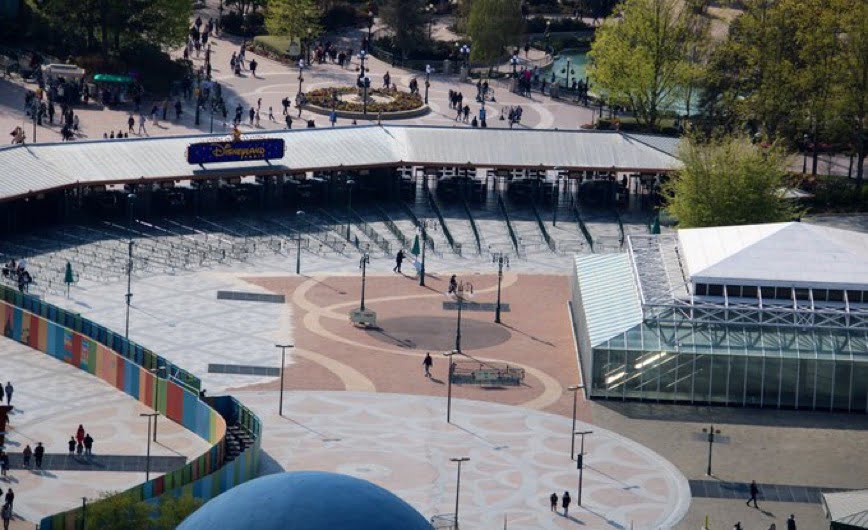 And in the Resort Hub where repaving is a bit patchy at the moment but it all looks promising !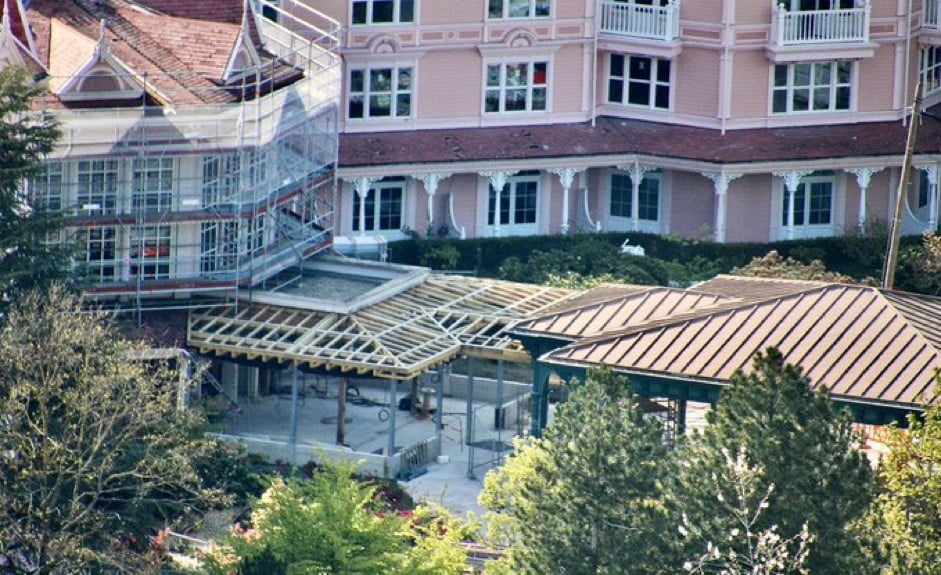 At the Disneyland Hotel the new expanded porte cochère is coming together.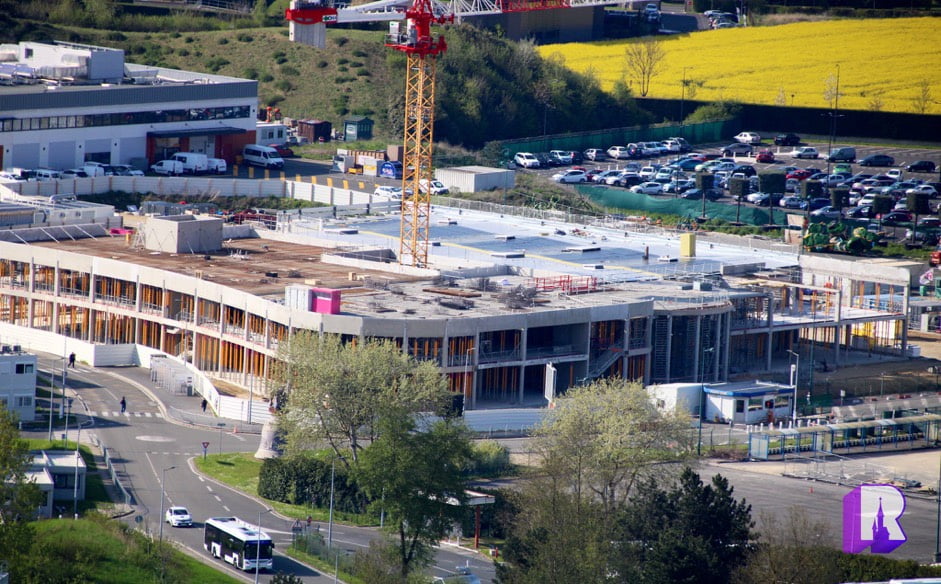 And backstage behind Star Tours, the new "Dreams" support building literally popped out of the ground all of a sudden. Don't worry there is still room for a park expansion over there, whatever that might be.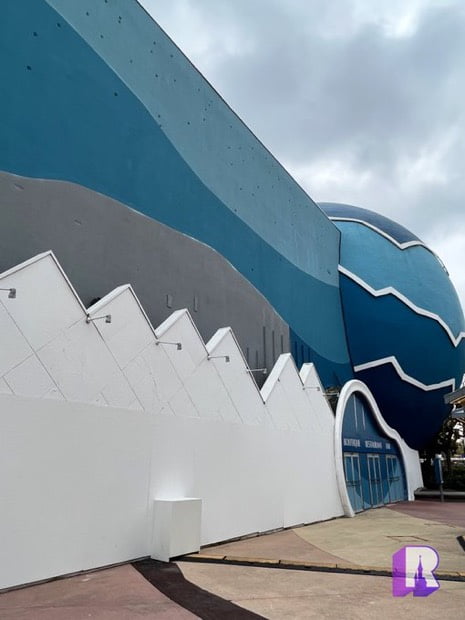 At Disney Village the Planet Hollywood new "design" has progressed.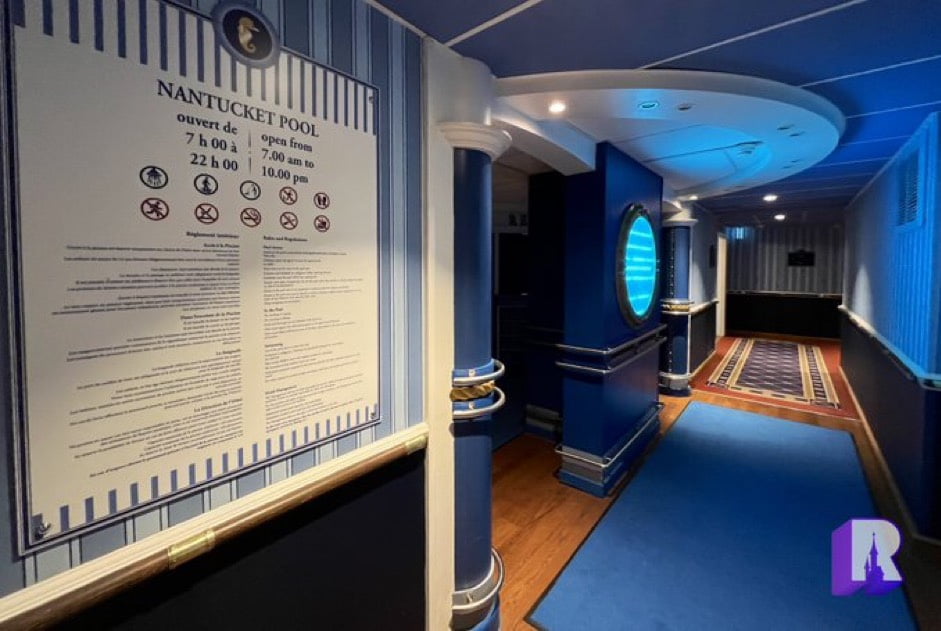 At the hotels, the Disney Newport Bay Club pool is closed until June 7.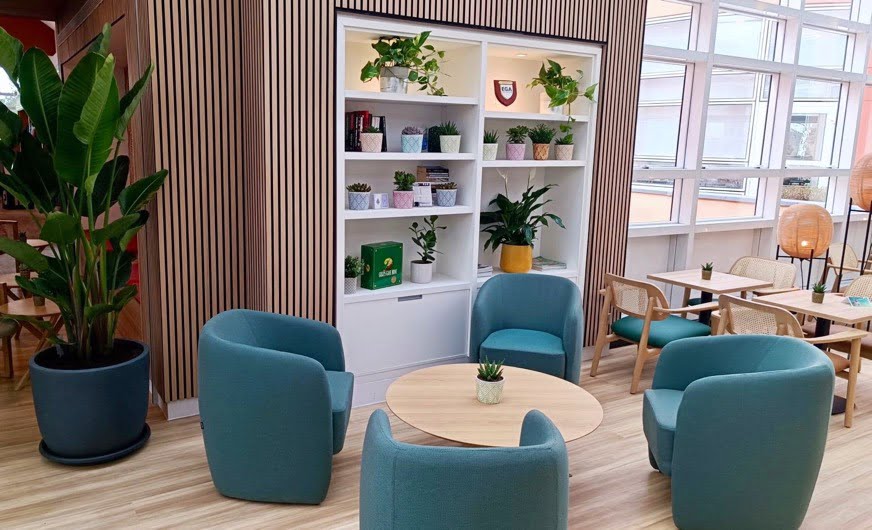 And venturing out to the Golf Paris Val d'Europe (formerly Golf Disneyland Paris): the Club House has been completely remodeled!
Disney handed over management of the club to Open Golf Club / UGOLF in January 2022.
This and That..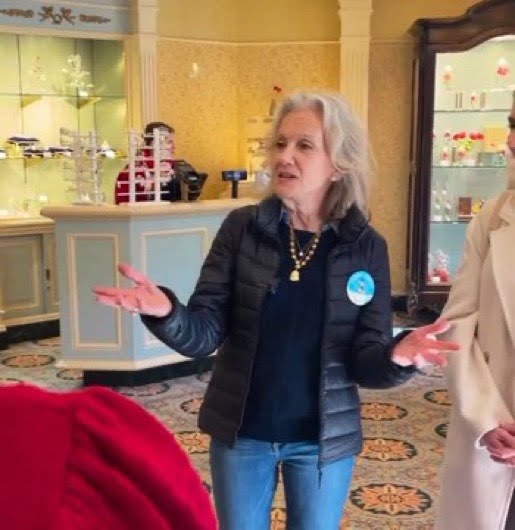 Disney Legend Hayley Mills recently visited Disneyland Paris. She starred in Disney's Pollyanna in 1960 for which she won an Oscar. At Disneyland Park, collectible shop Harrington's takes its name from Miss Polly Harrington, a main character in the film.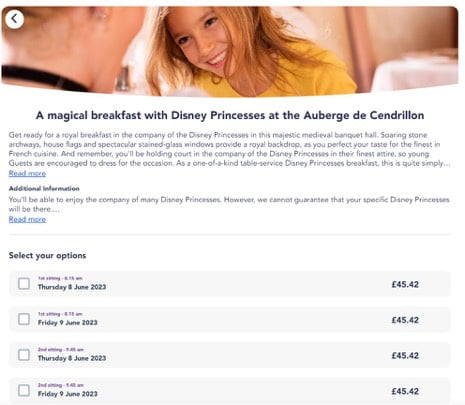 Breakfast with the Disney Princesses at Auberge de Cendrillon is now available to book for Disney Hotel packages on the official website and via travel agents for meals starting June 8 (€50/adult, €40/child).
No booking opening date is available yet for day Guests.
And that's our "awesome wrap up" this week! Thank you for reading and sharing as always. See you next time for more news from the parks!