Welcome to a new edition of the DLP Report! This week we got 'it's a small world' news, Disneyland Paris Pride updates, plus new merch, ongoing project and more. Let's take a look!
it's a small month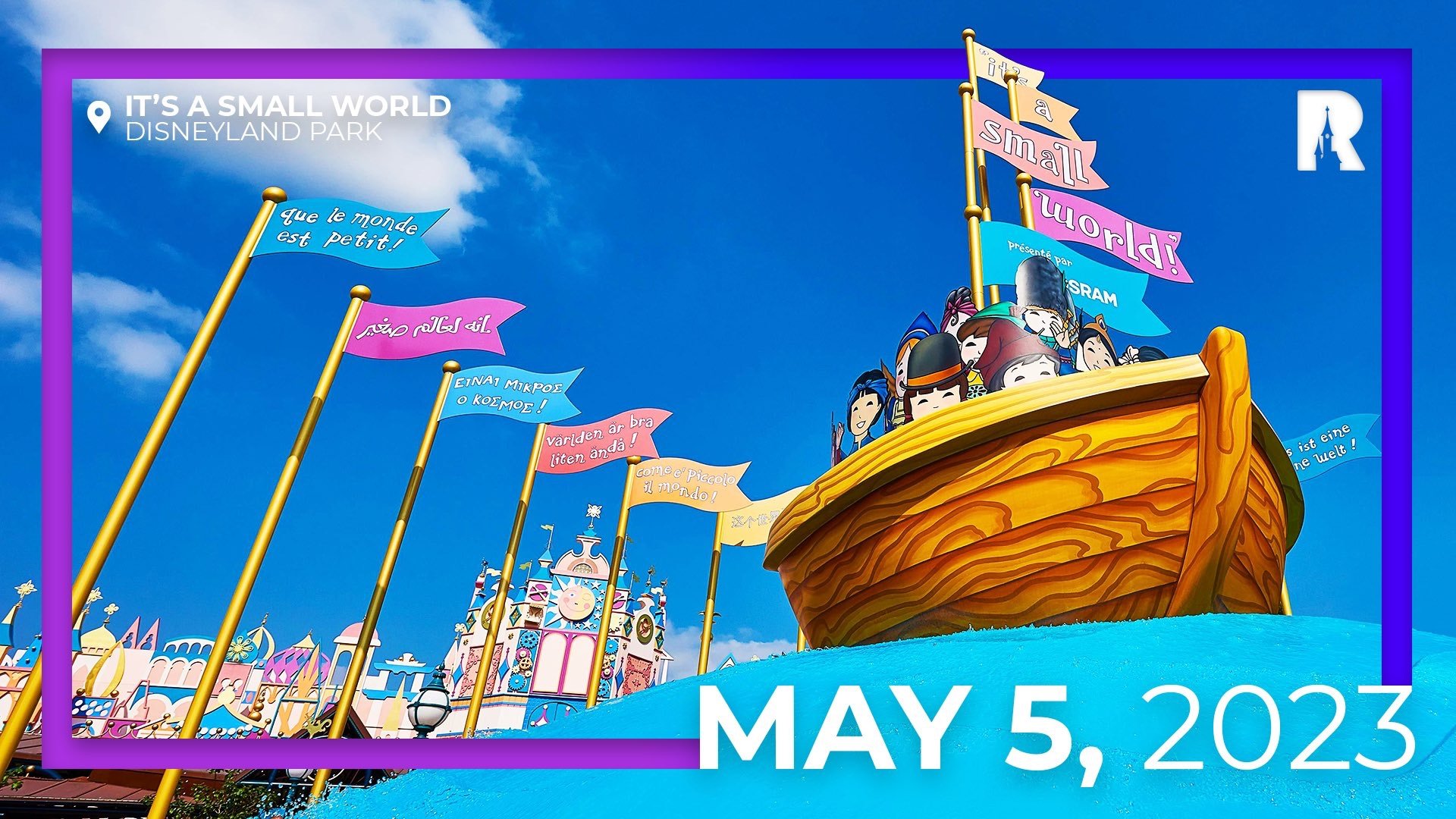 It's finally been announced that 'it's a small world' will reopen on May 5!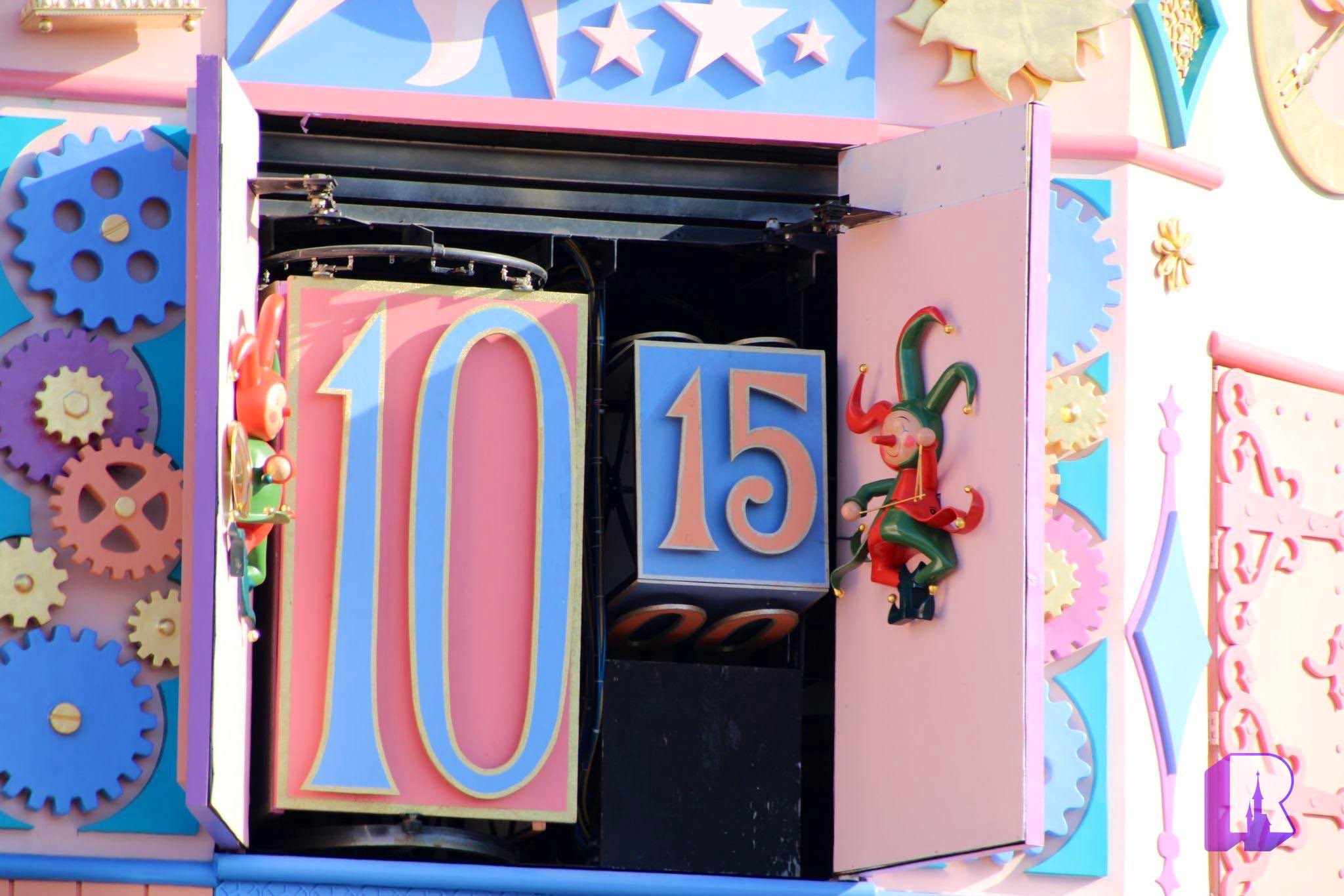 Crews have been working on the finishing touches lately, including the iconic clock, the Disney Premier Access entrance and of course upgrading everything inside. The attraction reopens in less than a month !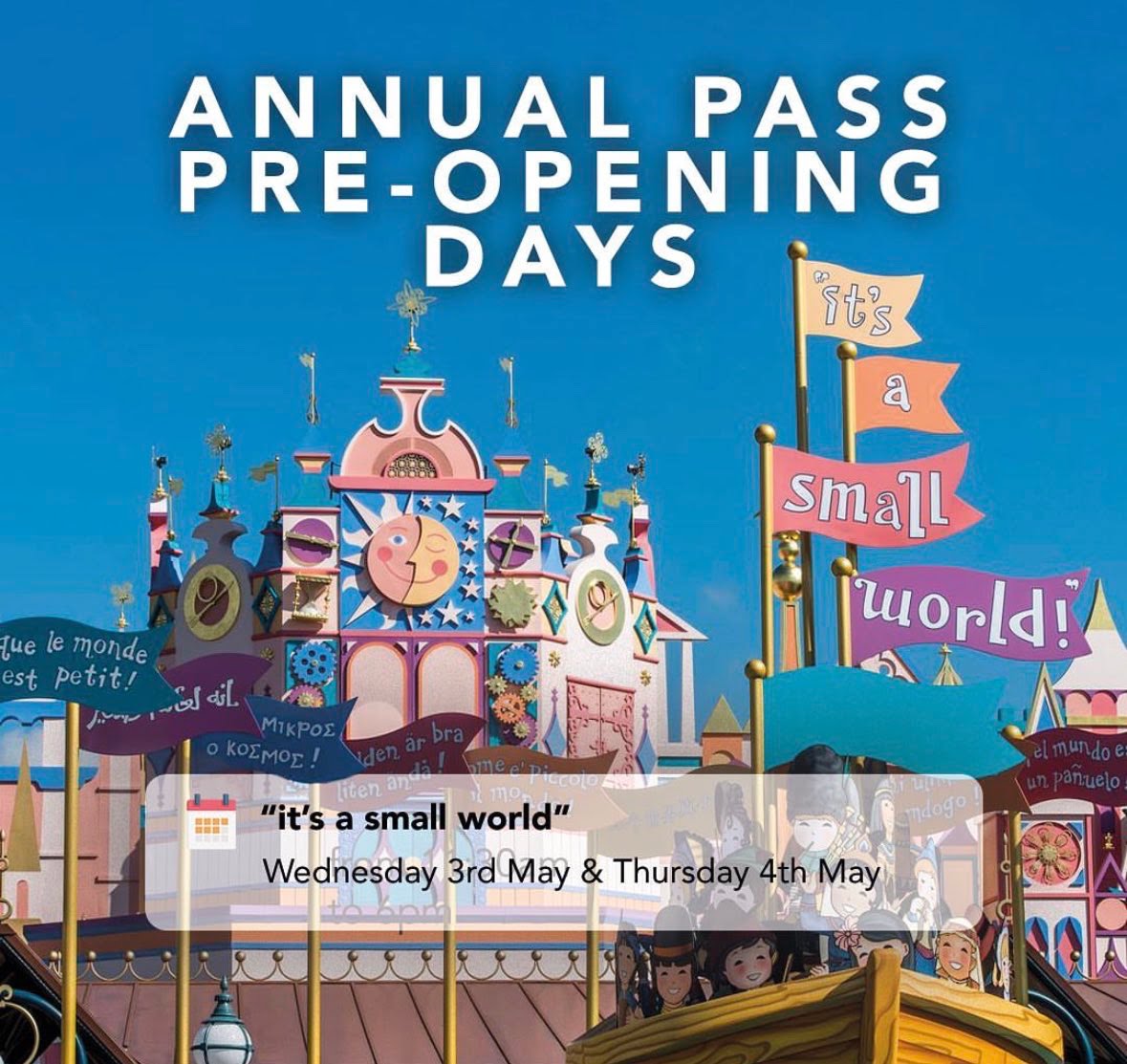 Annual Pass holders will get two days of soft opening on May 3 and 4. Simply show your pass to access the attraction. Note that everyone still needs a park reservation for those days.
Disneyland Paris Pride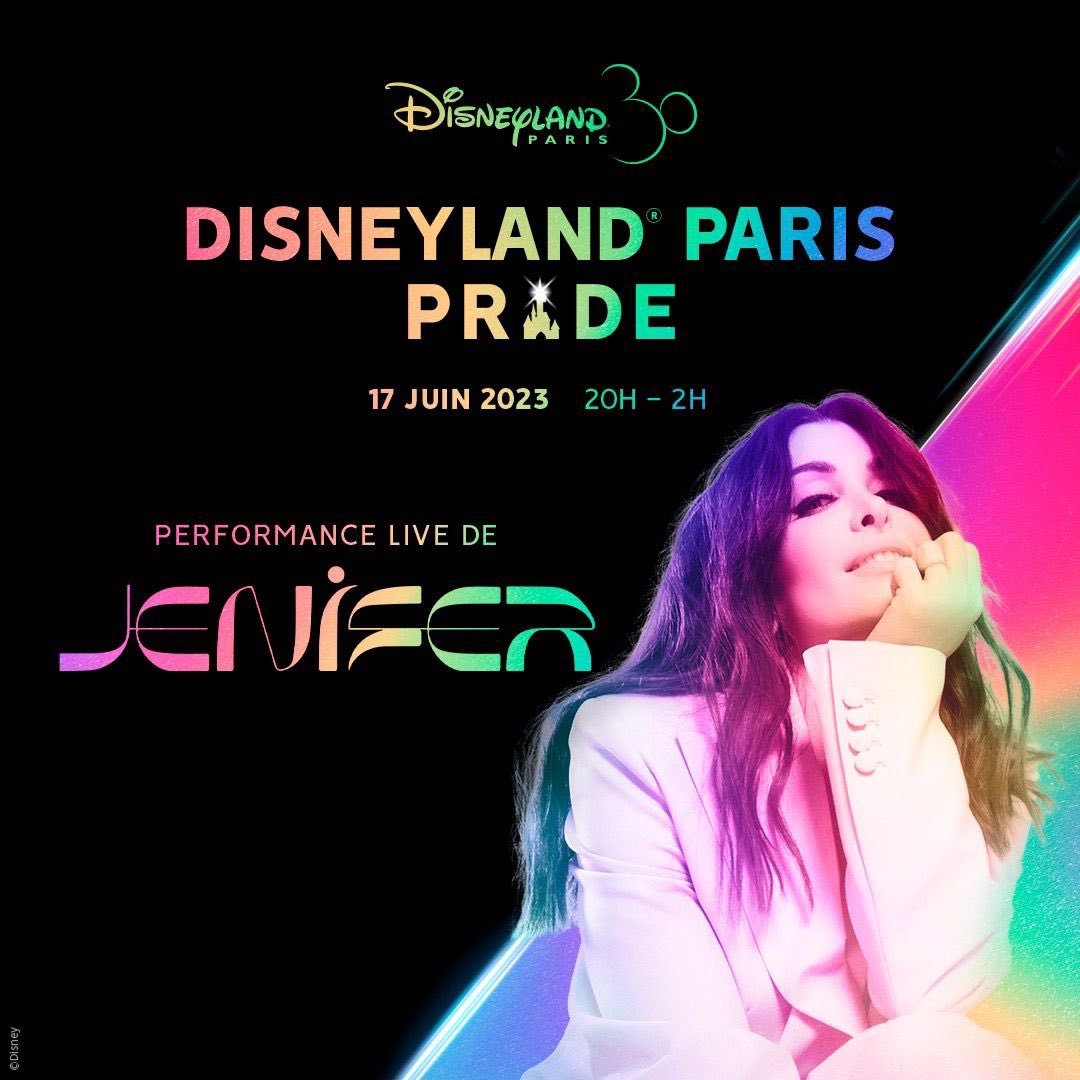 TV reality star Jenifer is the headliner of this year's Disneyland Paris Pride she is joined by Bianca Costa.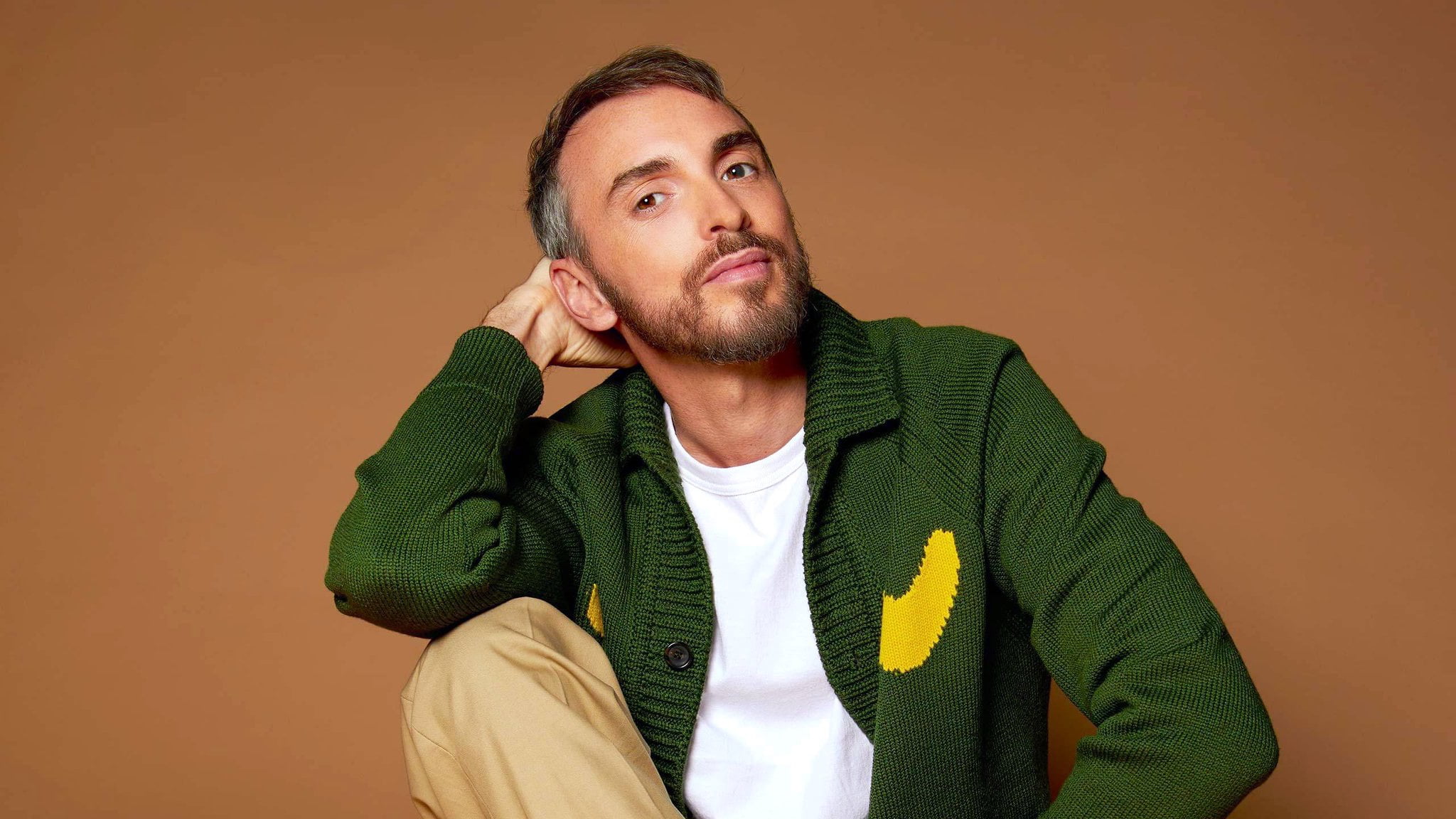 Also performing that night: French singer Christophe Willem and UK singer Callum Scott.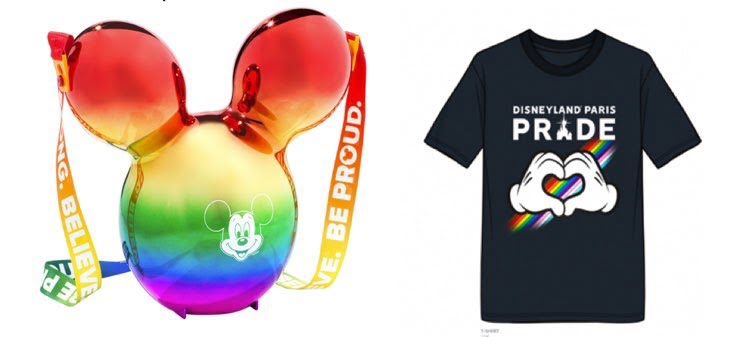 In the merchandise department, Guests attending will be able to purchase a rainbow Mickey shaped popcorn bucket and a souvenir t-shirt.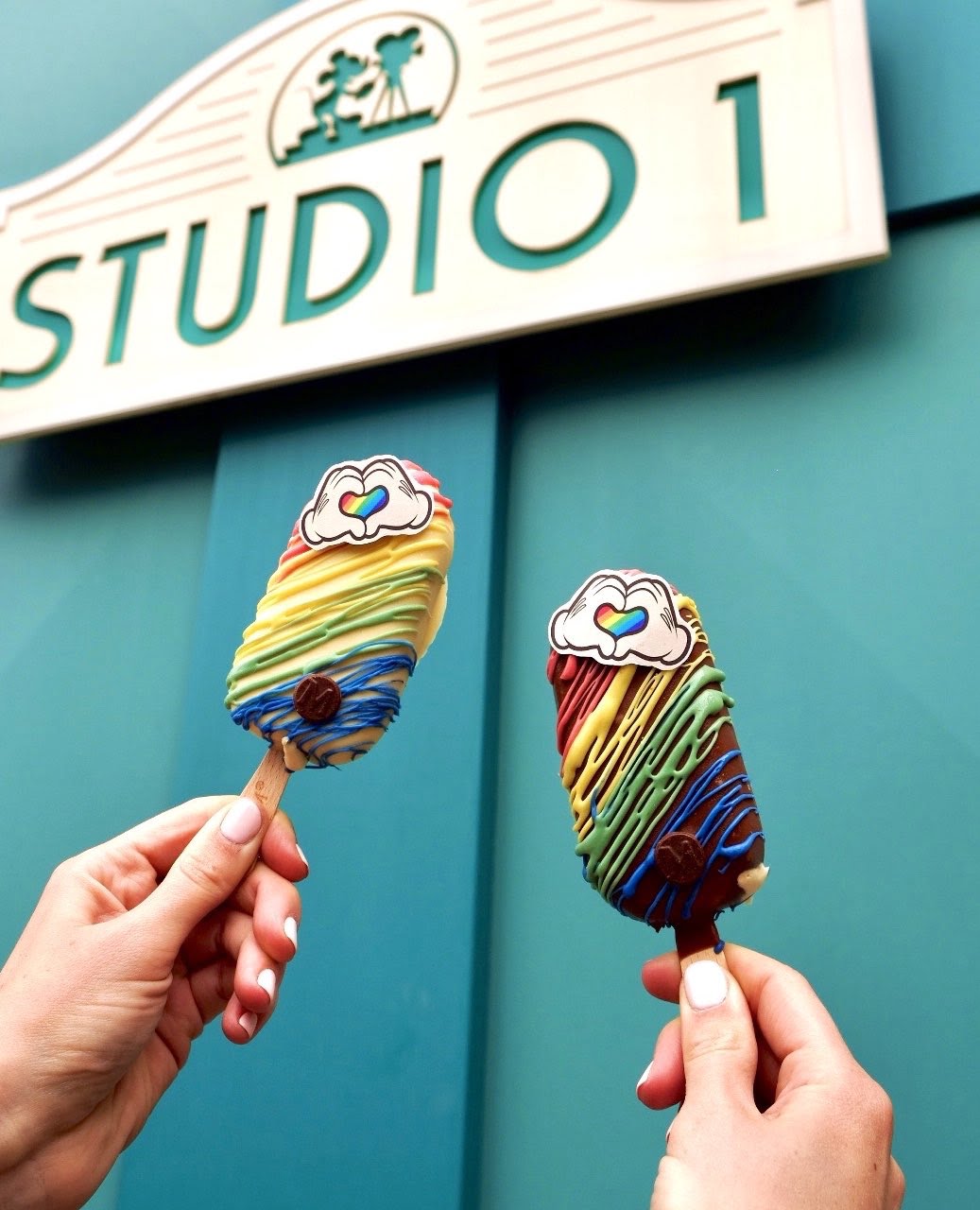 In addition to the usual themed pastries, the Magnum Creations truck will sell rainbow colored ice cream.
Unless you're a particular fan of the artists, or – let's face it – French, this year's edition is not worth the price of admission. Save your coins for 2024, at Disneyland Park.
Merchandise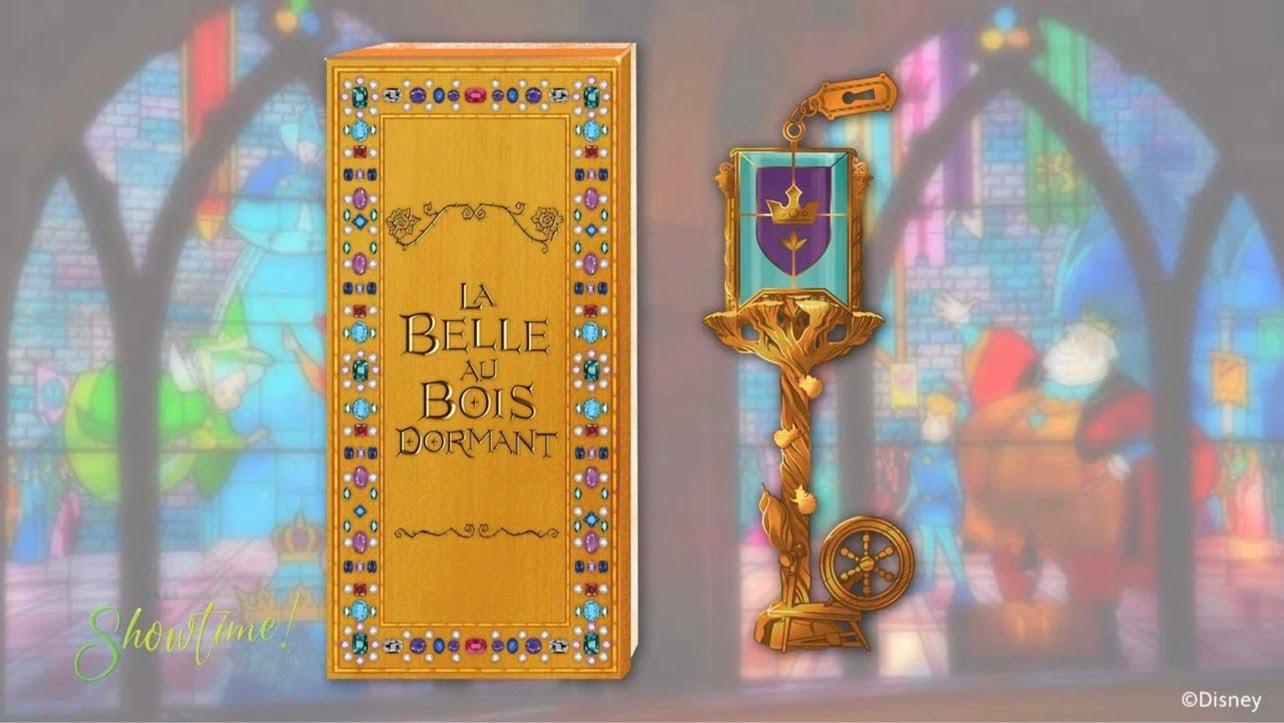 More collectible keys are coming our way: themed to the Sleeping Beauty Castle Walkthrough and Disney Newport Bay Club.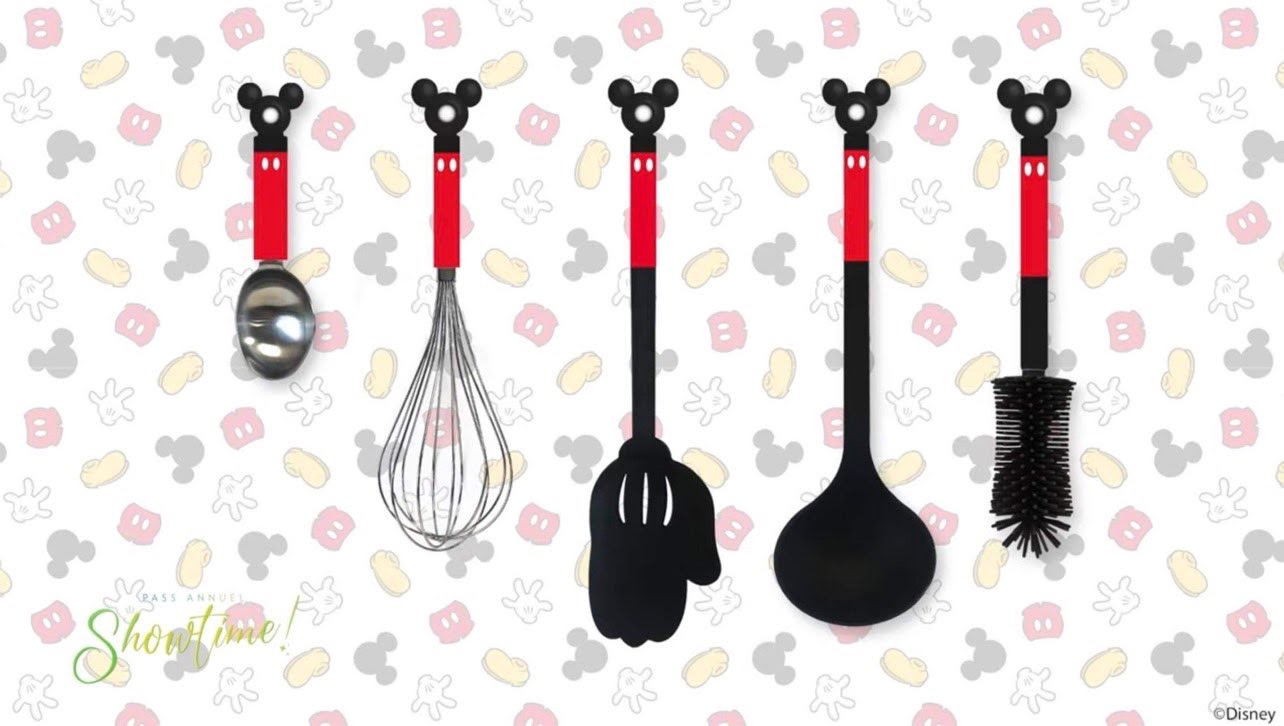 A refreshed collection of kitchen utensils will also arrive in shops soon.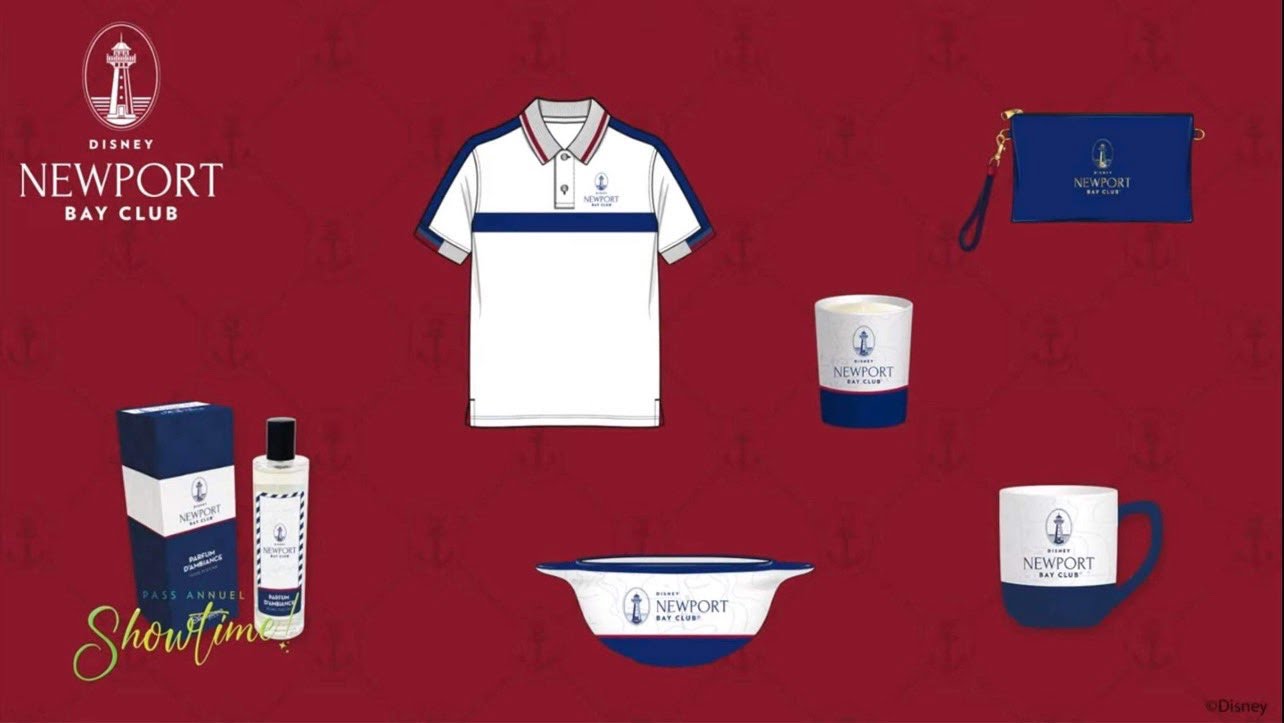 As well as a custom Disney Newport Bay Club merchandise line featuring a scent, candle, polo, mug … and the Disney Magic statue collectible (to be fair it is featured in Bay Boutique)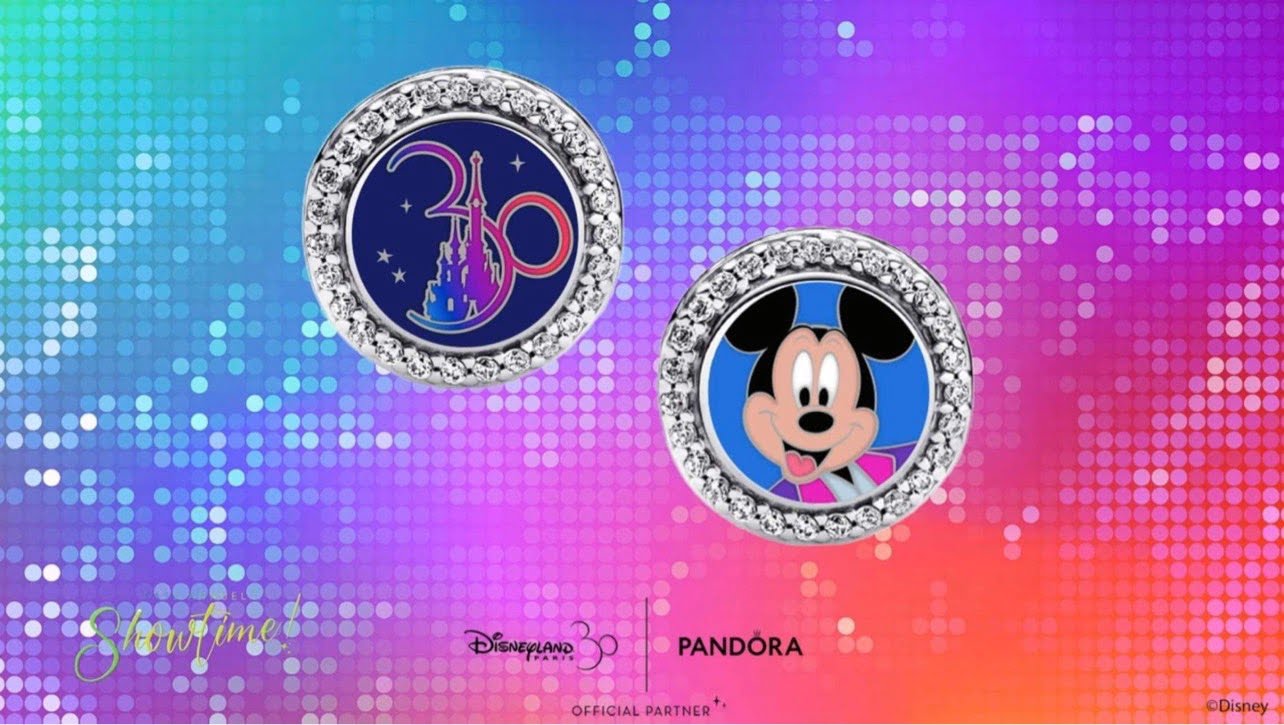 A new Pandora charm will also celebrate the extended #DisneylandParis30 celebration.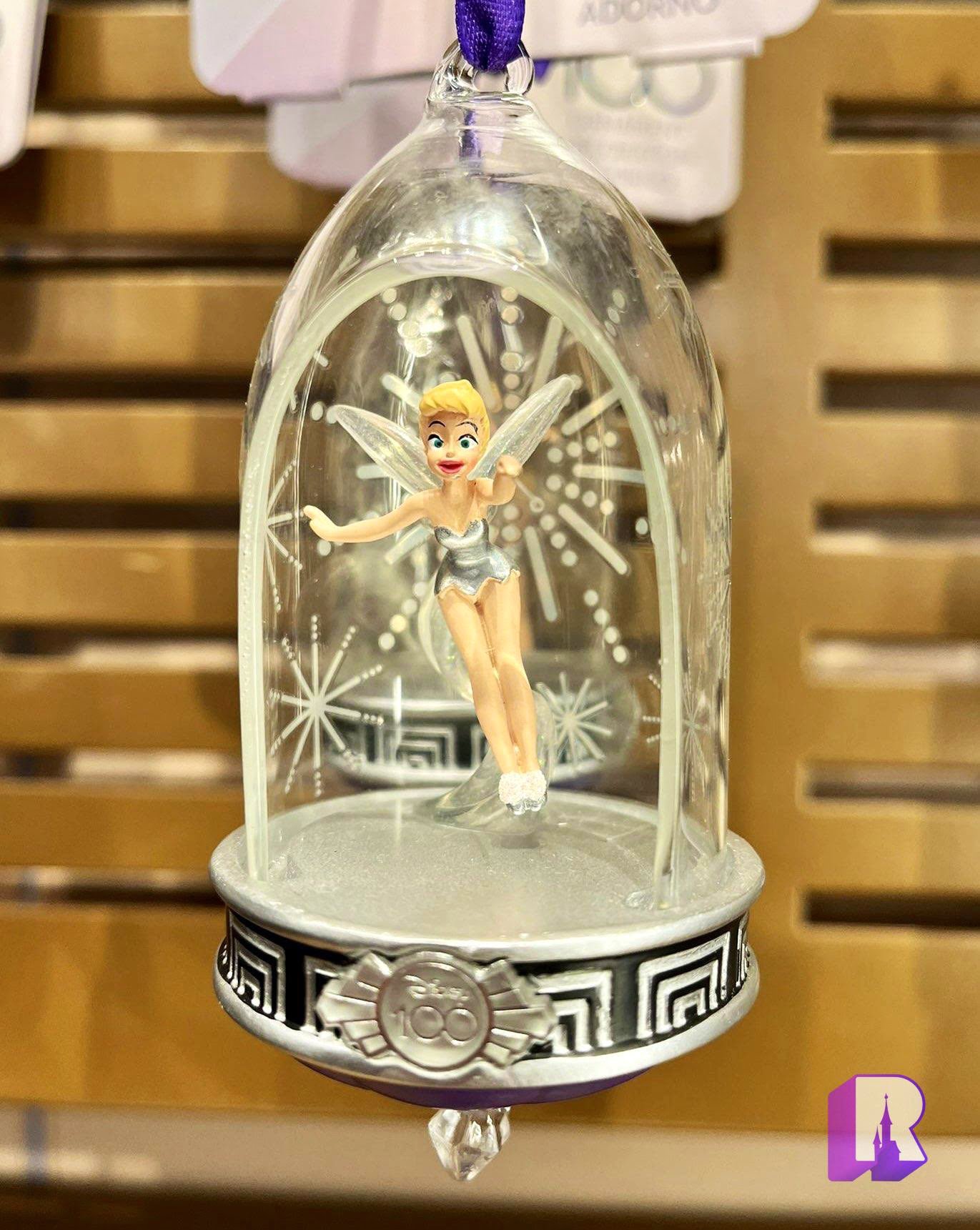 In the shops, new #Disney100 ornaments have arrived.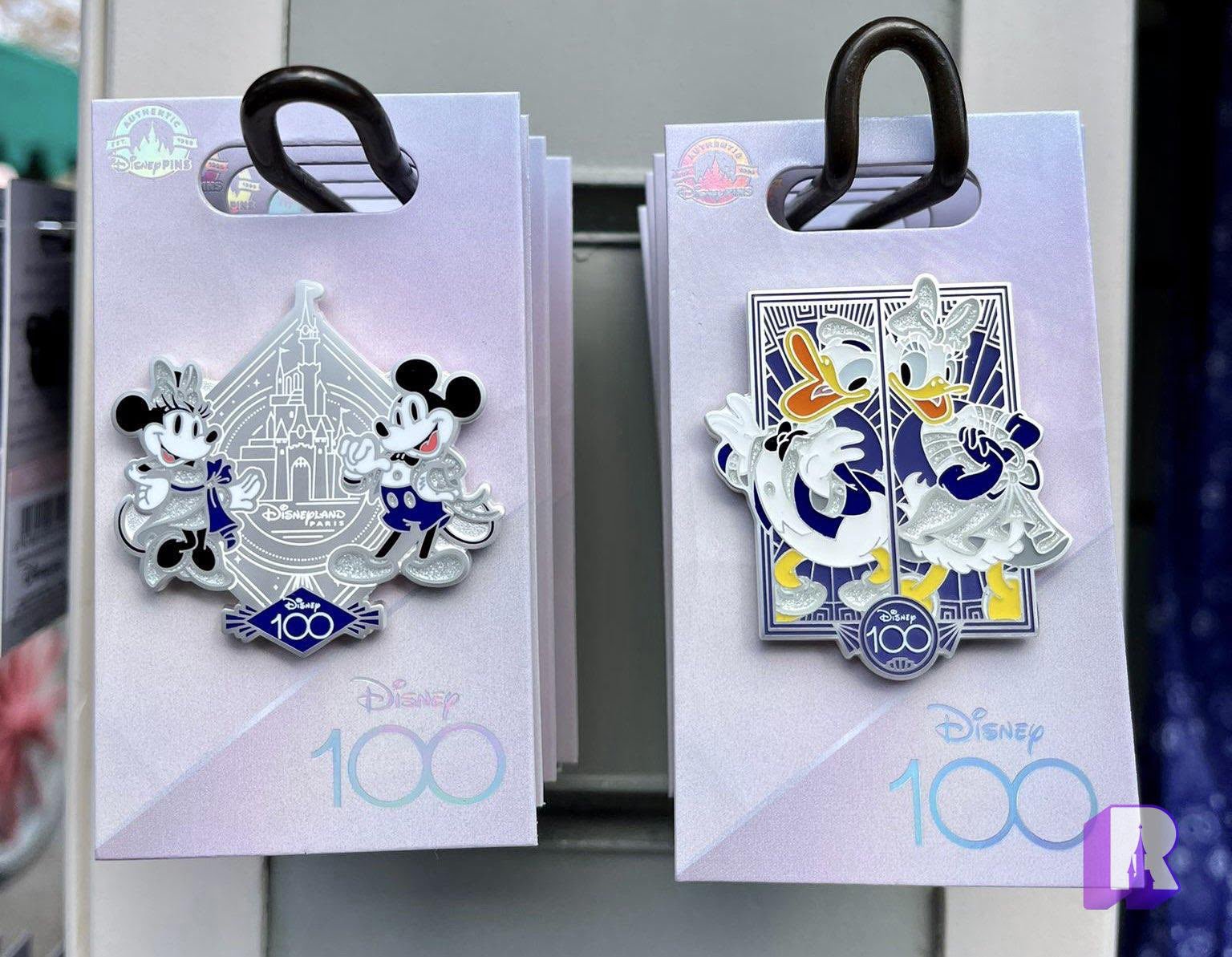 As well as new #Disney100 pins ..
And this lovely lanyard!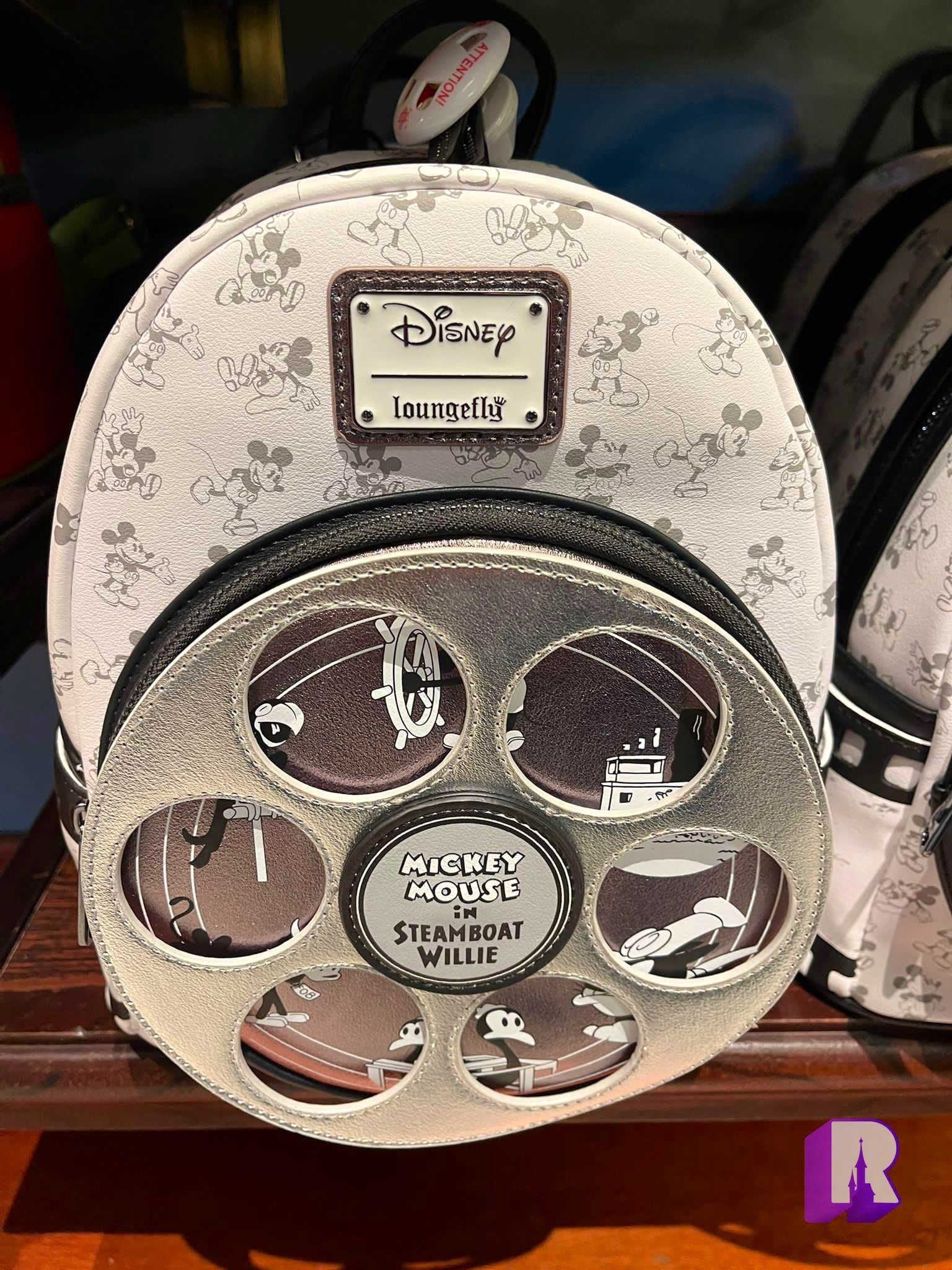 The Storybook Store has received the #Disney100 1920's and 1930's "Decades" collection.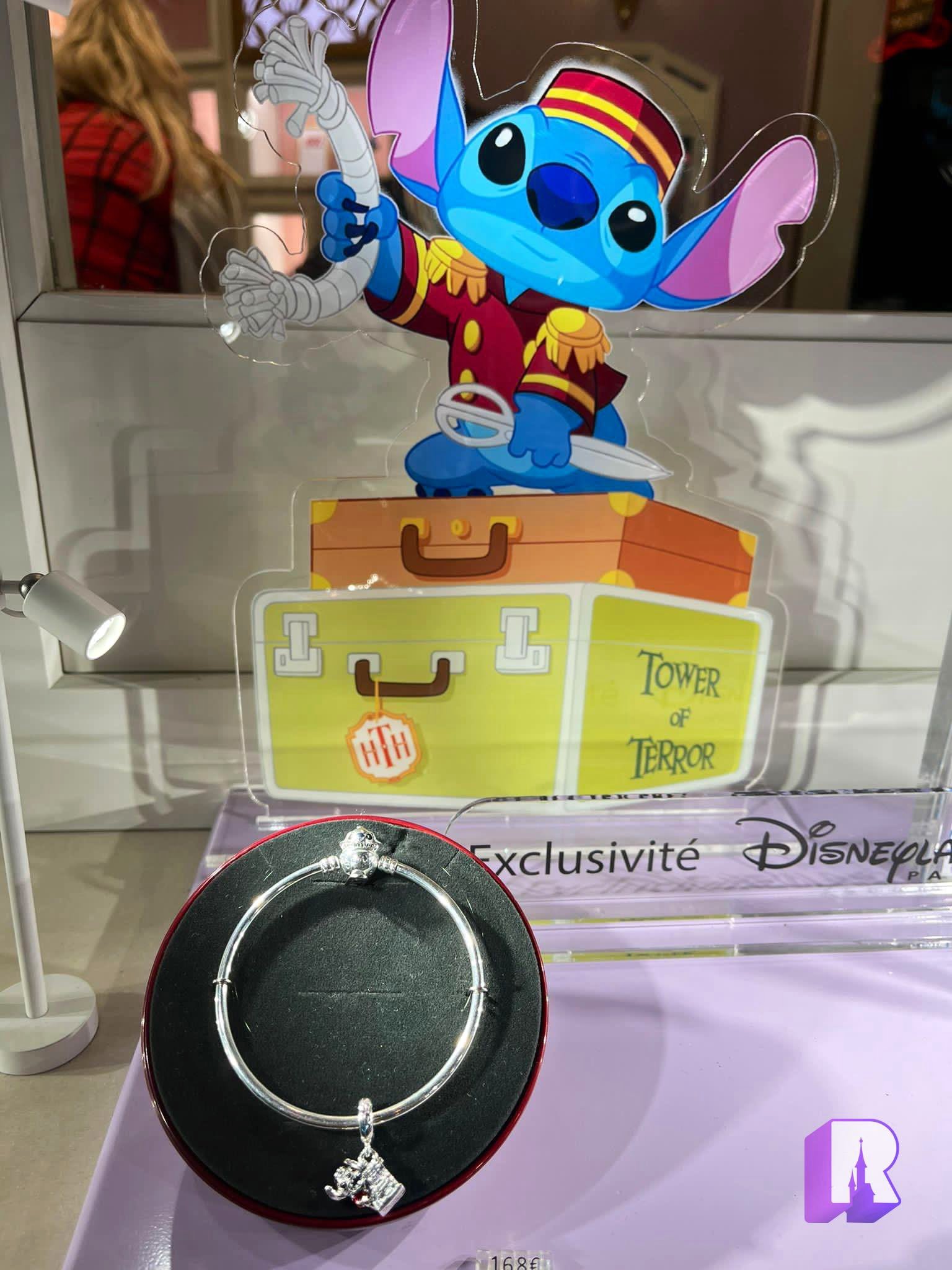 Pandora has also unveiled a Tower of Terror anniversary charm featuring Bellhop Stitch.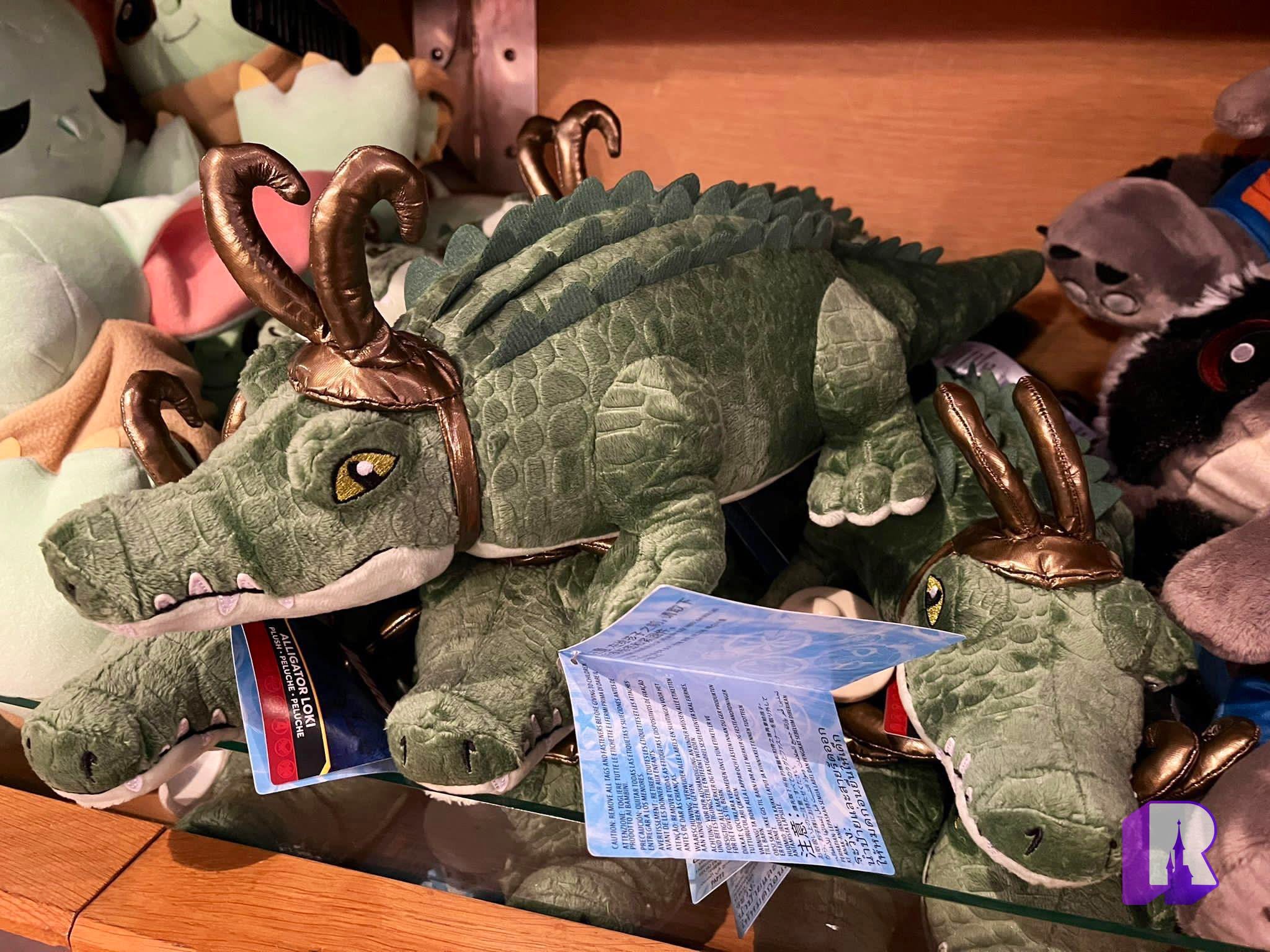 At the Disney Store, you'll find the epic Alligator Loki plush.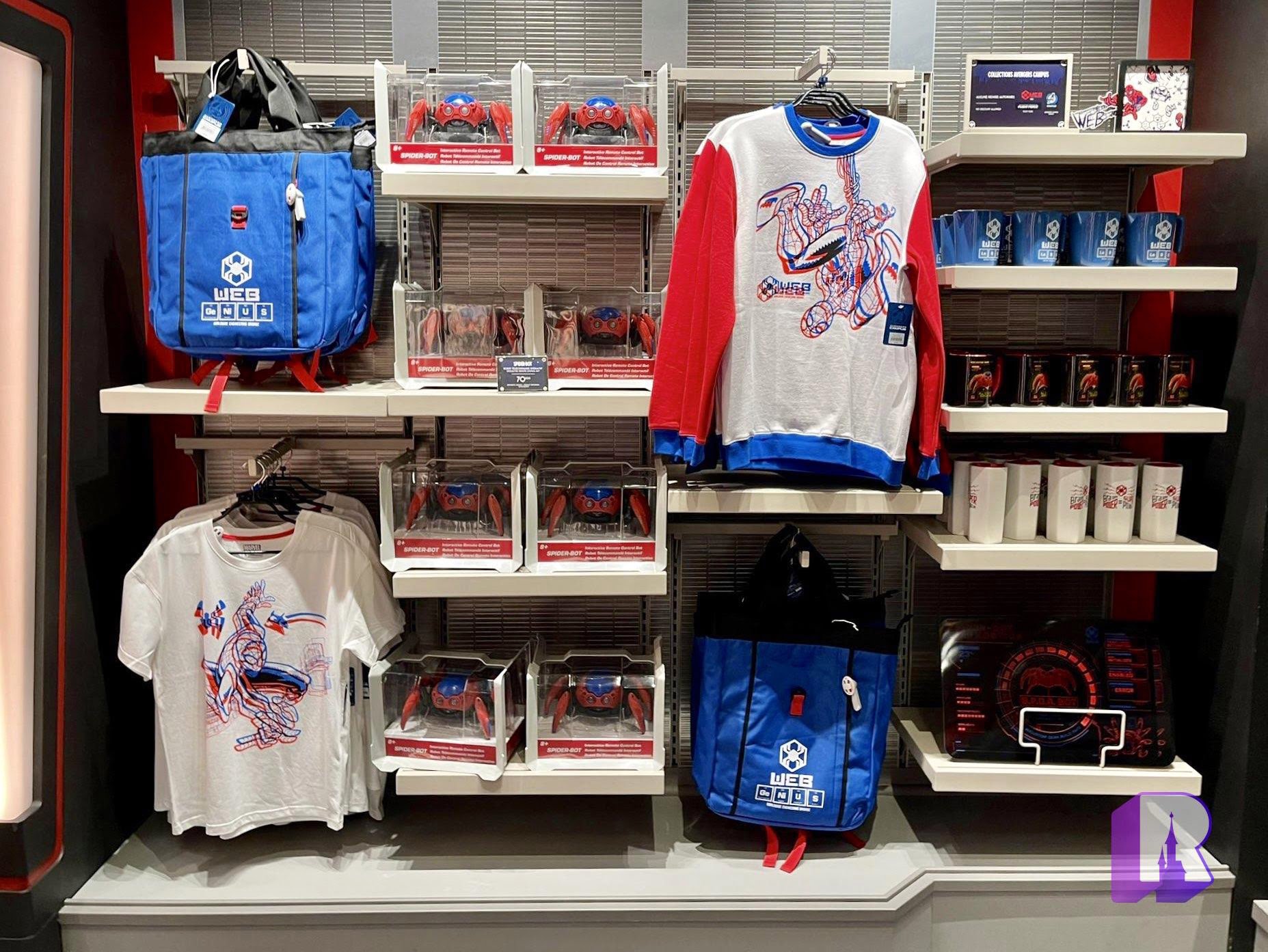 And Avengers Campus merchandise has expanded to the Disney Hotel New York – The Art of Marvel shop. Still noooooo discounts, all these months later.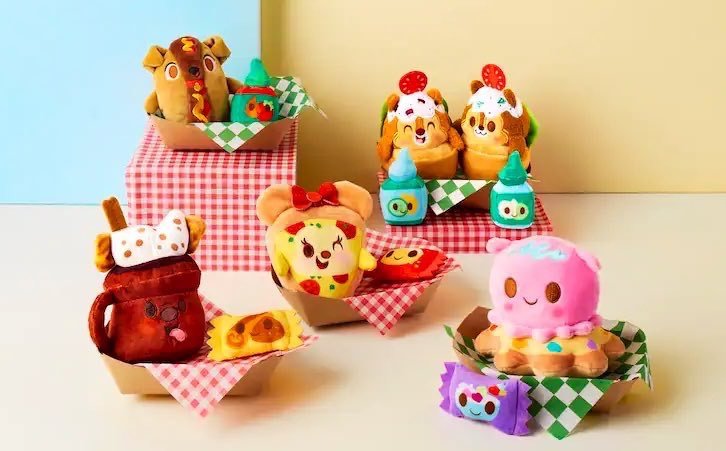 And finally, the next "Disney Munchlings" flavor will be "Street Food", coming soon to the shops.
Maintenance and refurbishments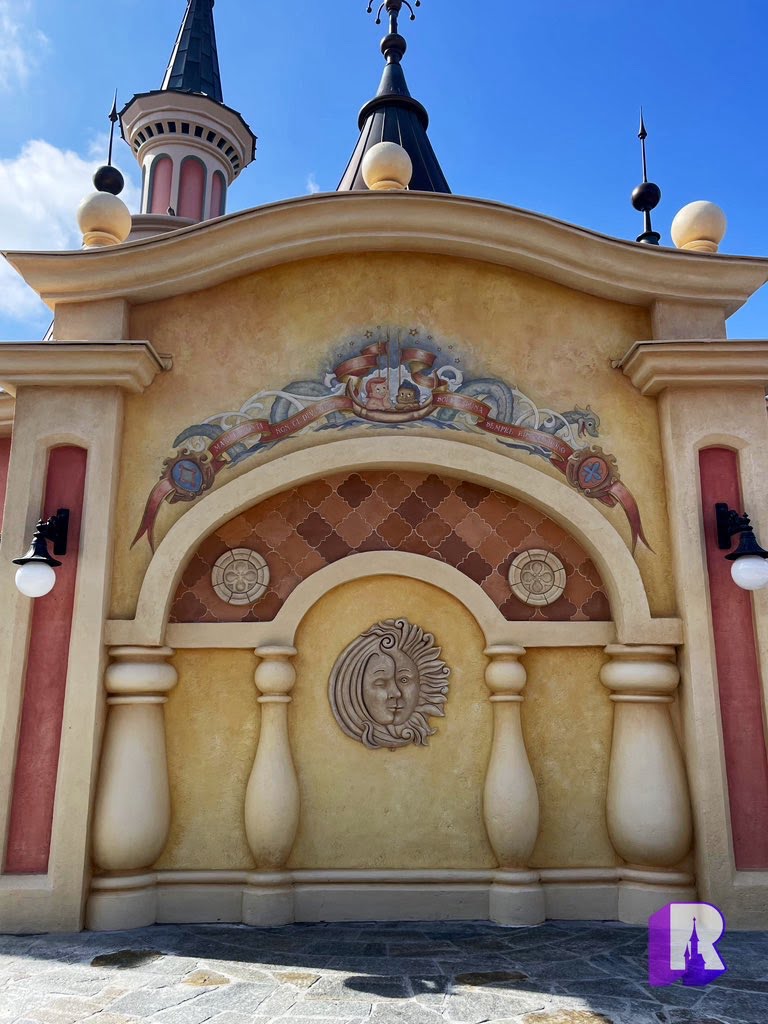 This week we got a first look at the new facade for Pizzeria Bella Notte! It's a quality design even though it's pretty visible that the space has been retrofitted.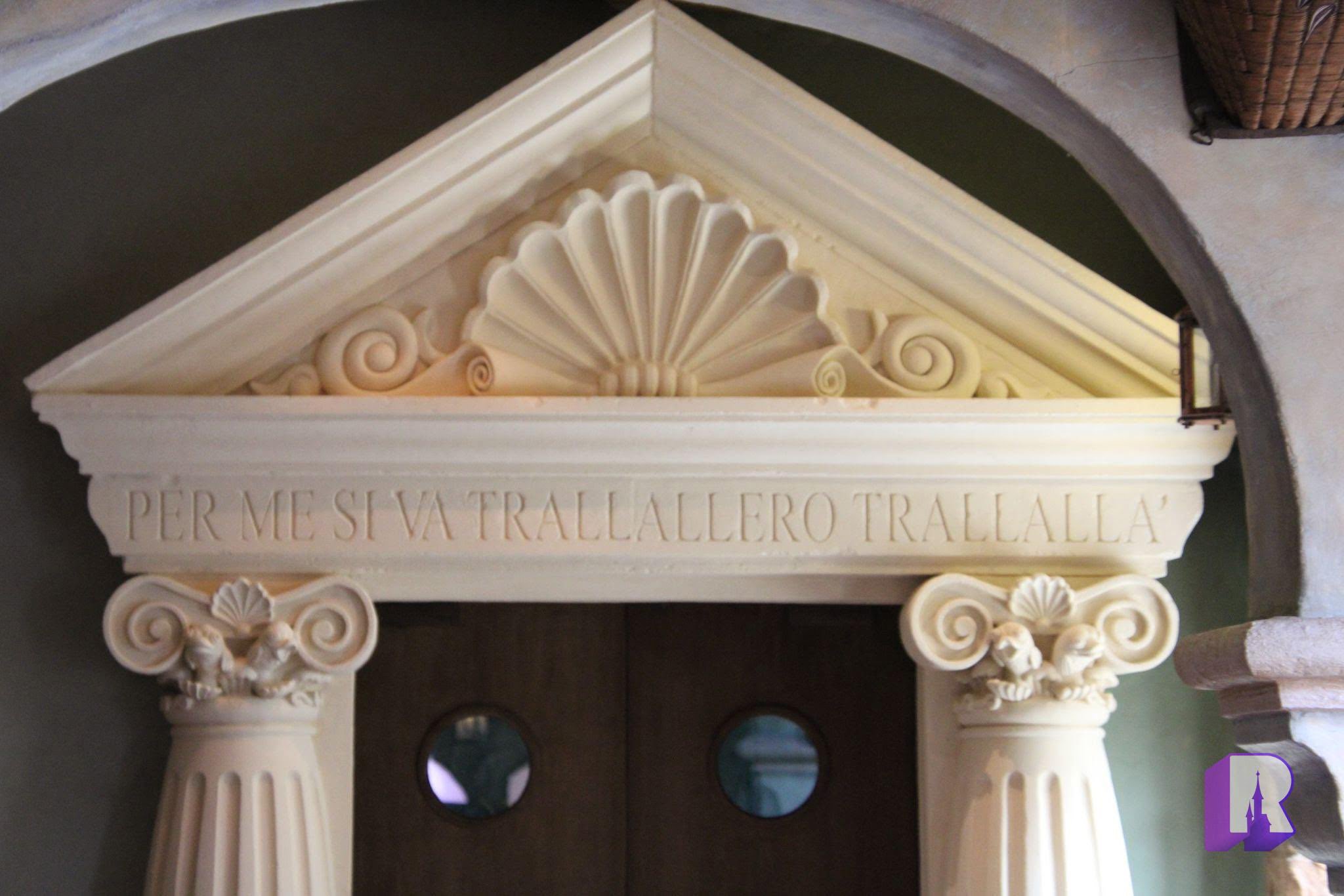 Walls are also down inside the original space, revealing the arch which existed but had even rethemed with new moldings and an inscription.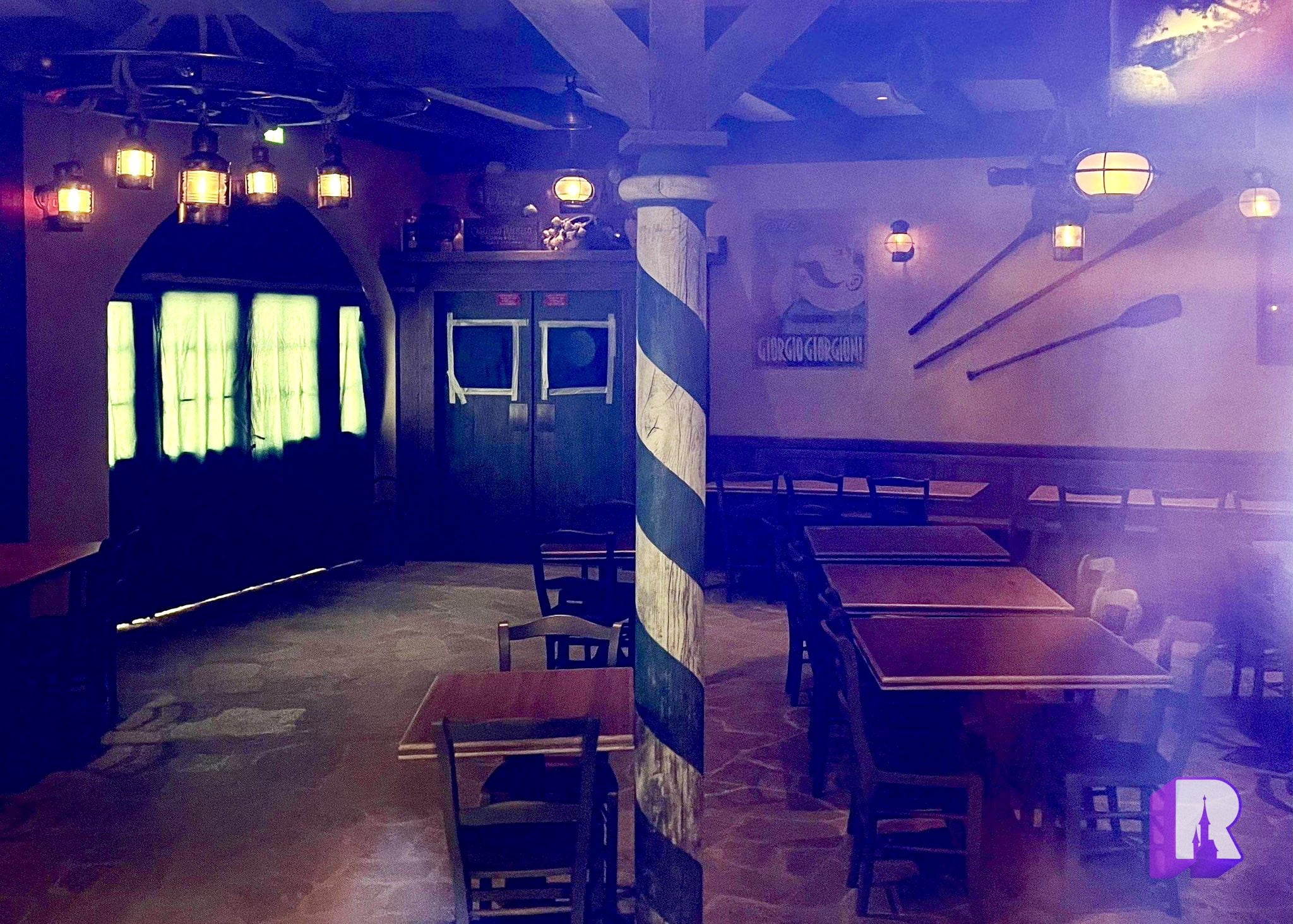 The new Luca themed dining room is not yet open but the windows were not blacked out on the first day so we got to have a little peek.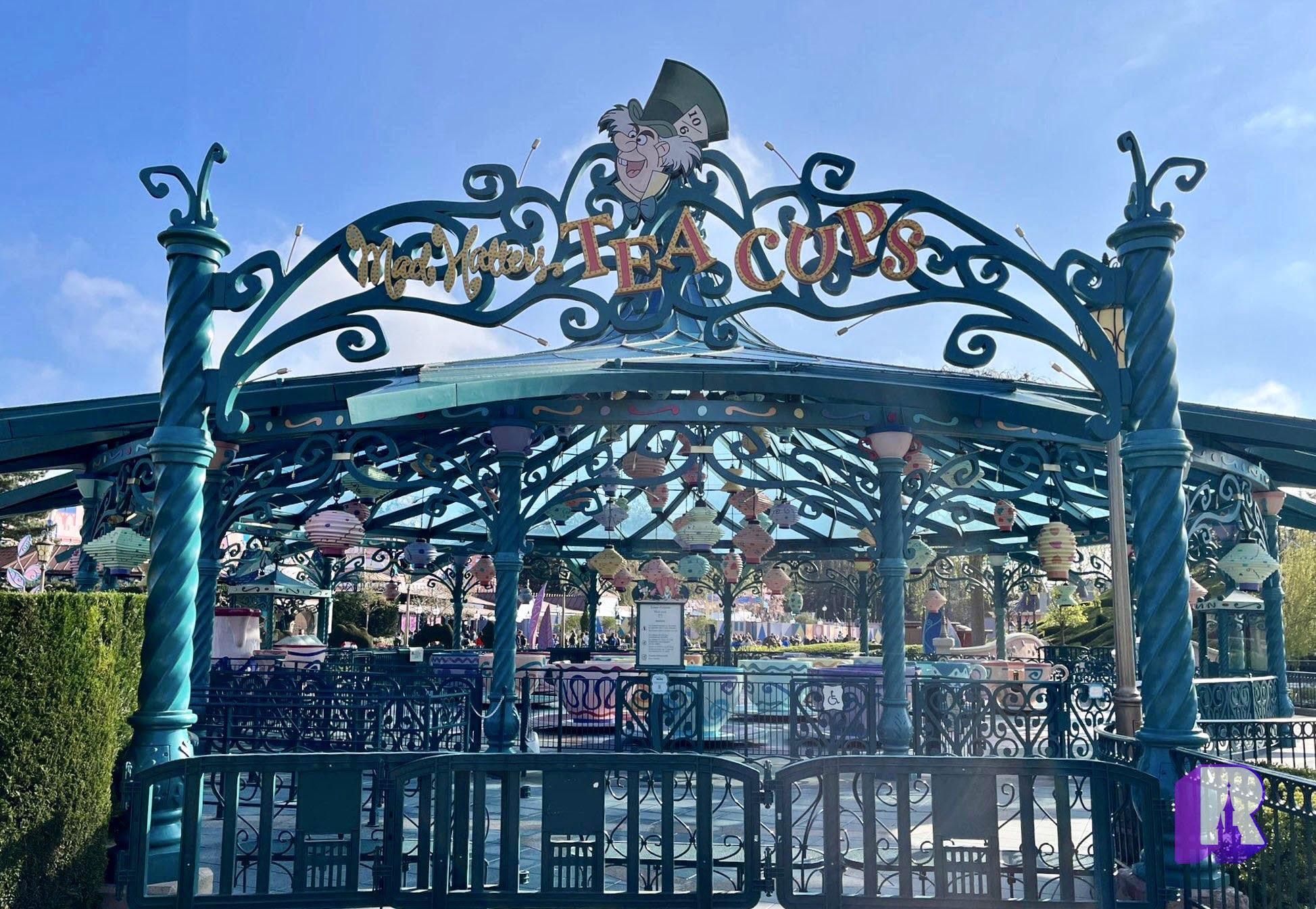 Deeper into Fantasyland, Mad Hatter's Tea Cups has completed its refurbishment.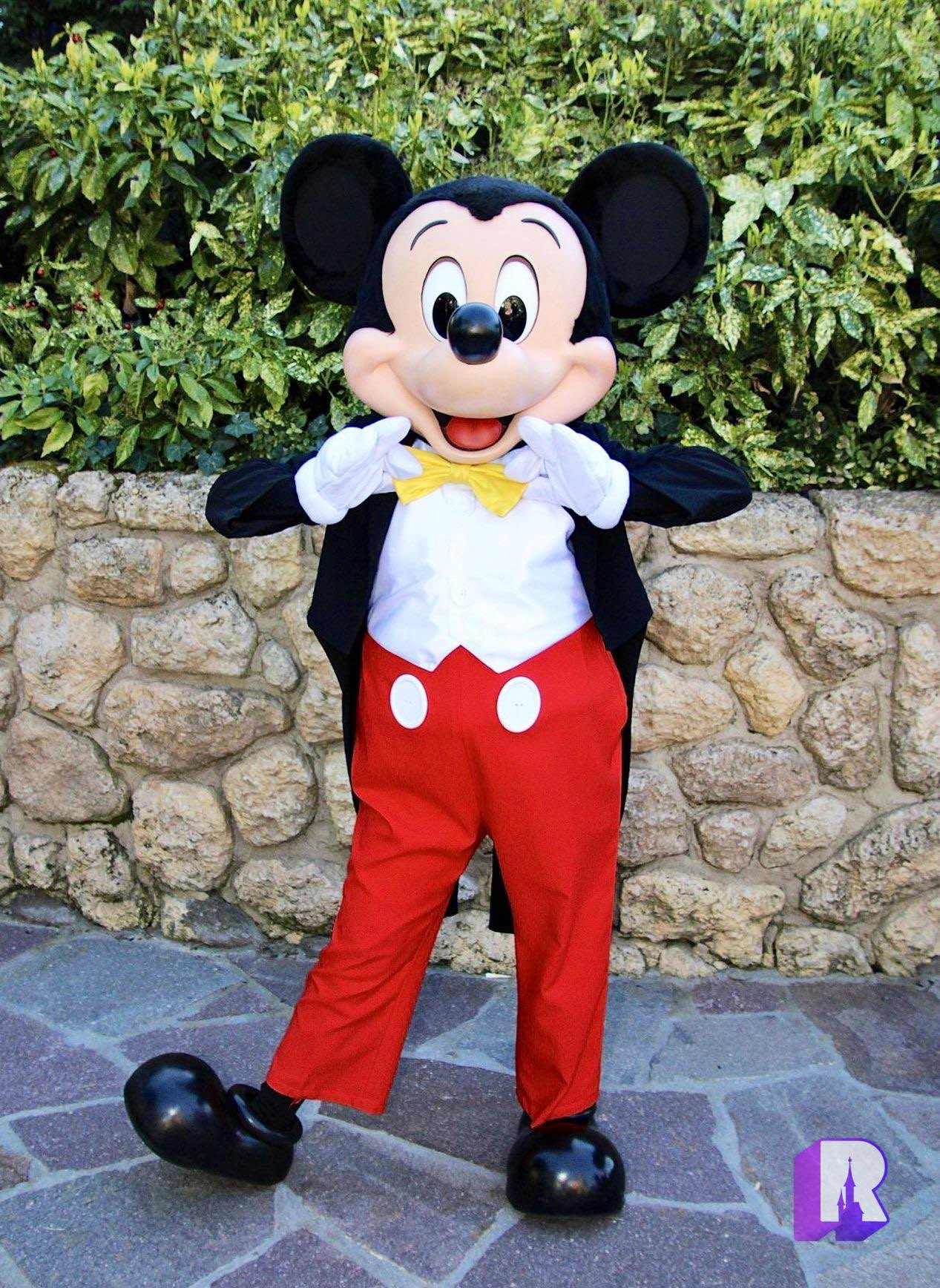 Mickey Mouse has been meeting Guests outside by The Old Mill as his usual location, Meet Mickey, was closed for refurbishment this week.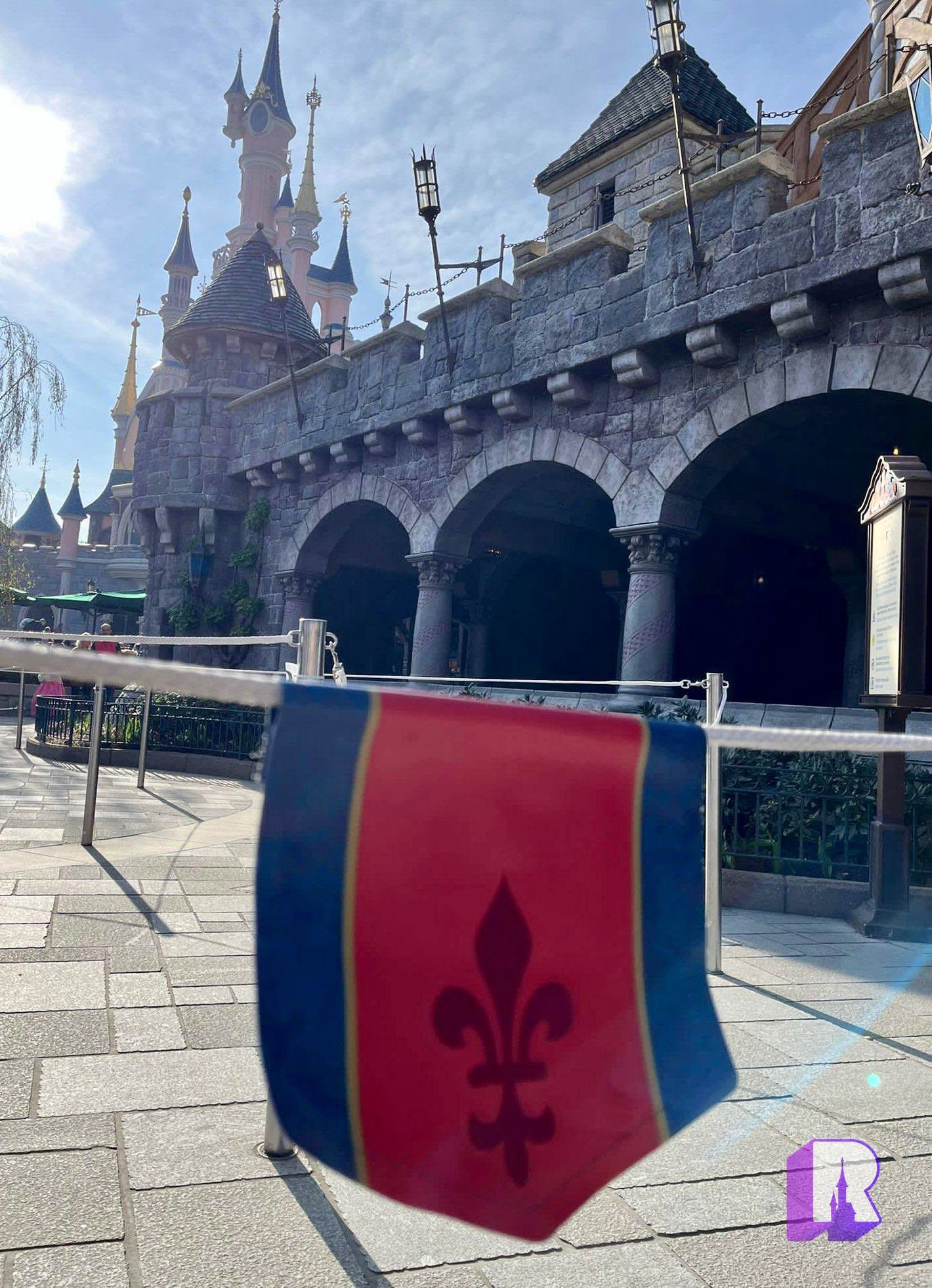 The deployment of new flags in attraction queues continues, here in Castle Courtyard and at Star Tours.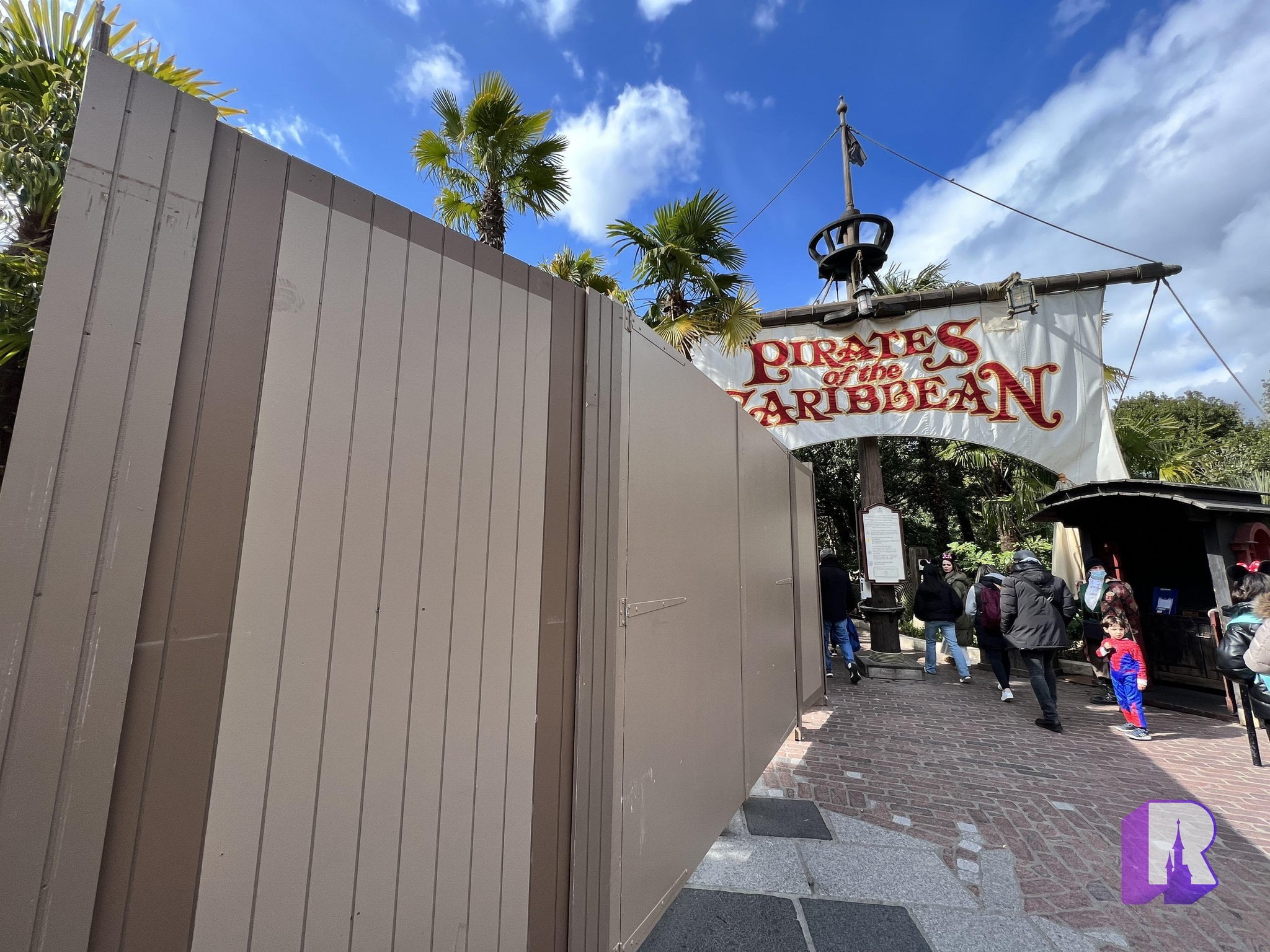 In Adventureland, walls have gone up (and since, down) to expand the extended queue area and avoid overspills into the land.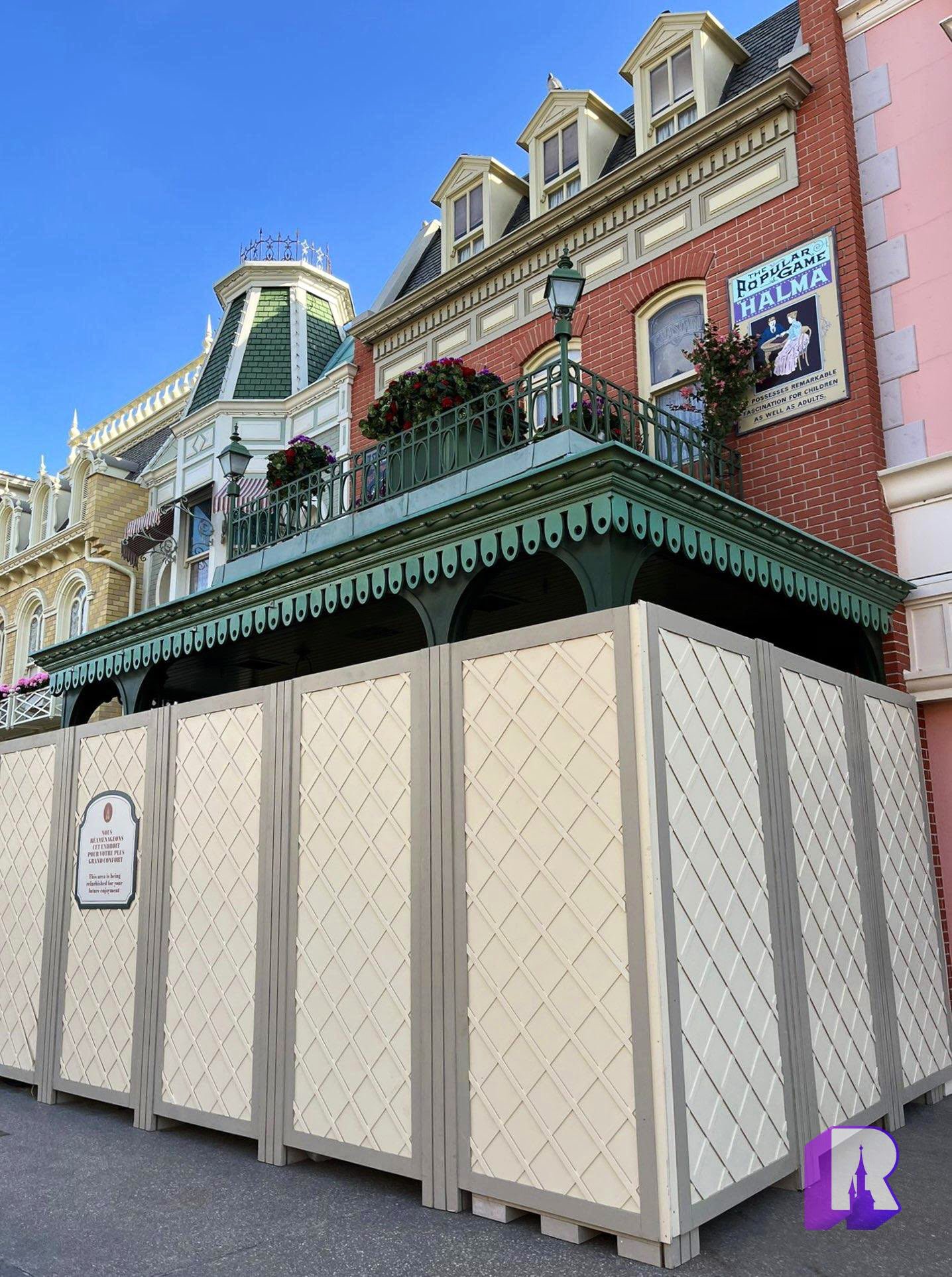 Over on Main Street, Cable Car Bakery is closed for refurbishment until at least the end of the month.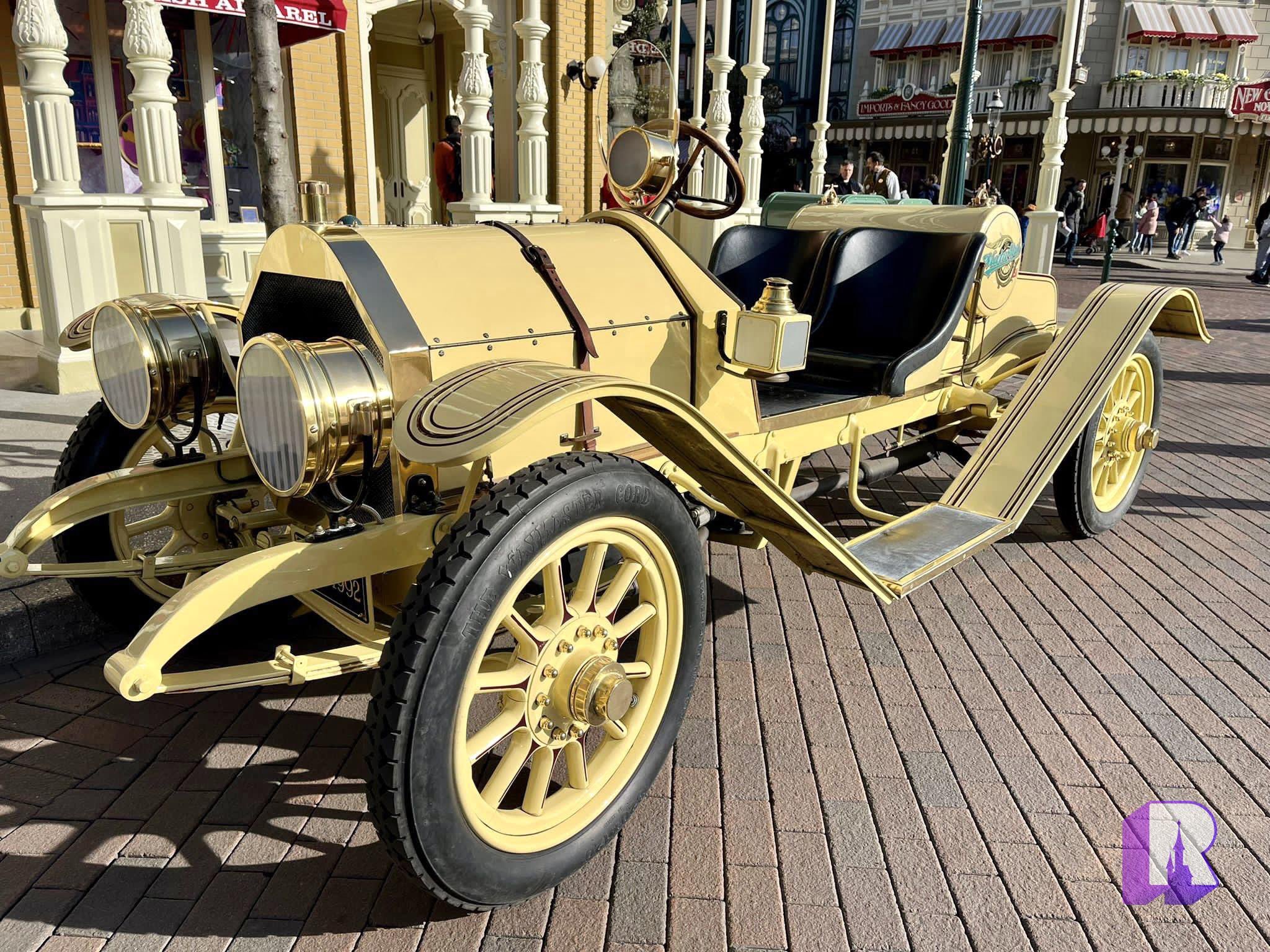 And this lovely car from the Main Street Vehicles collection has returned. It is no longer sponsored by Hertz as Avis is now the new rental car sponsor.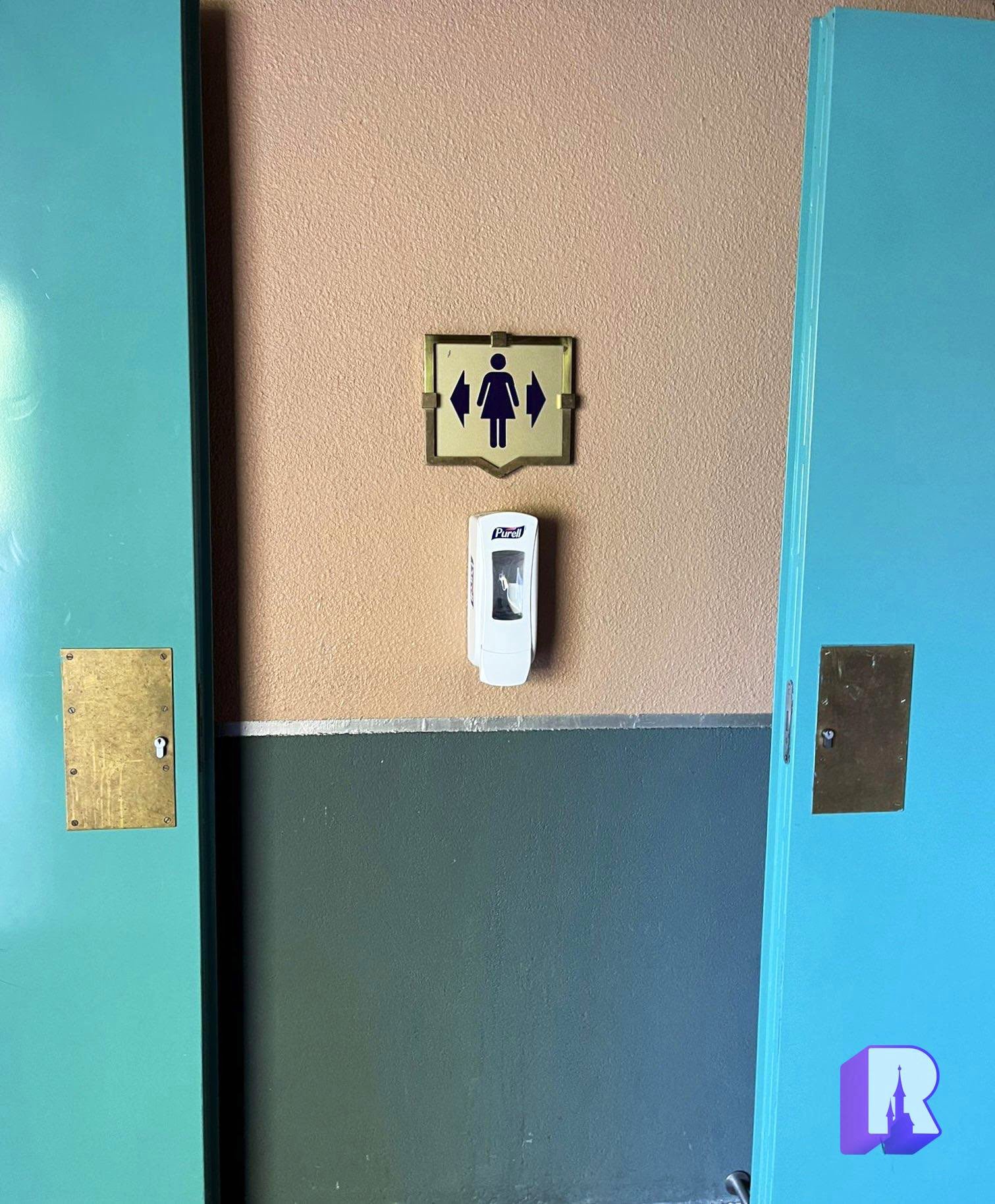 In Discoveryland, the test of gender neutral restrooms has completed as planned. The teams will now reflect on the test and decide on eventual next steps.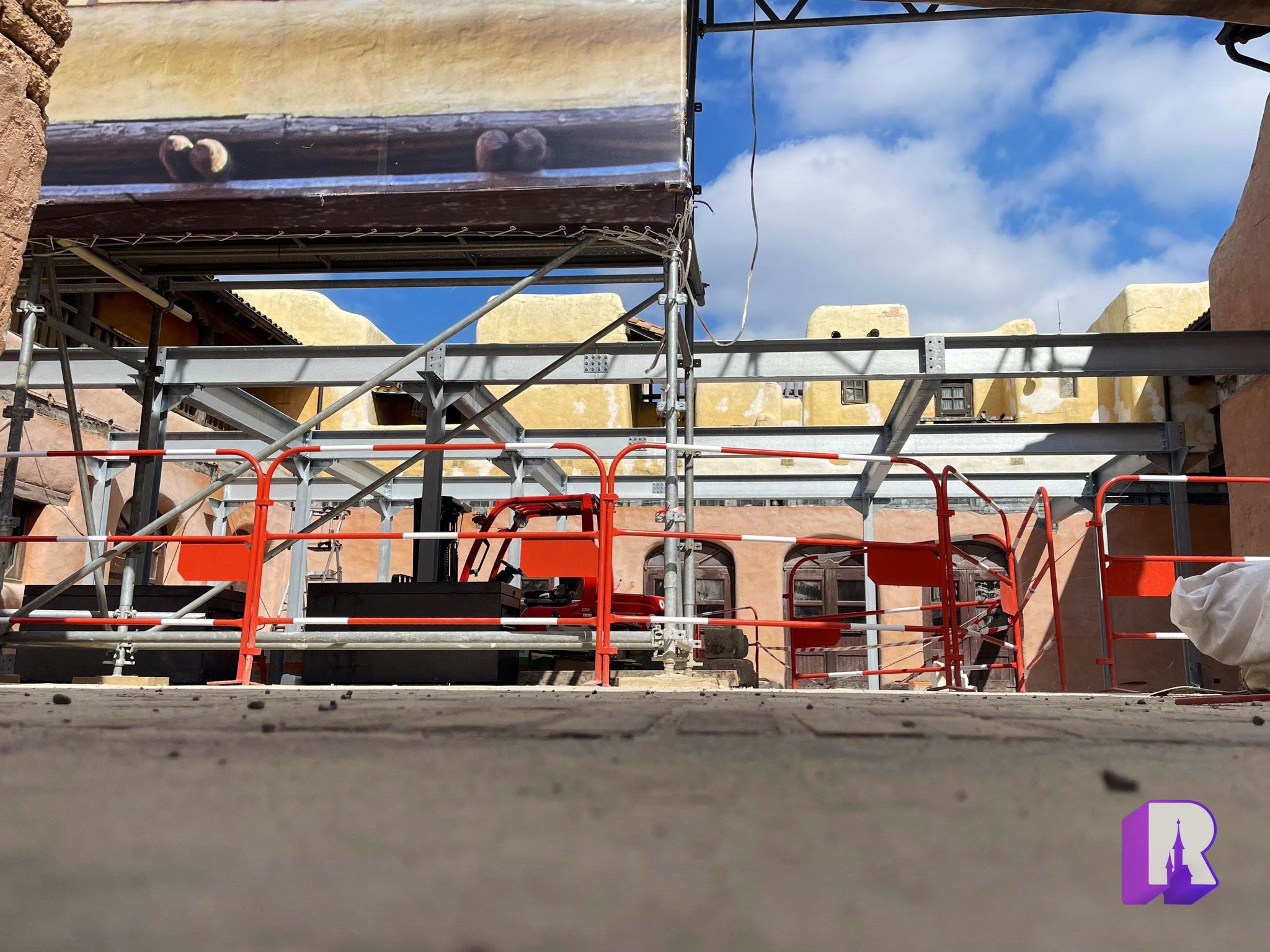 At Fuente Del Oro, beams are being assembled to cover the outdoor terrace and increase the venue's capacity.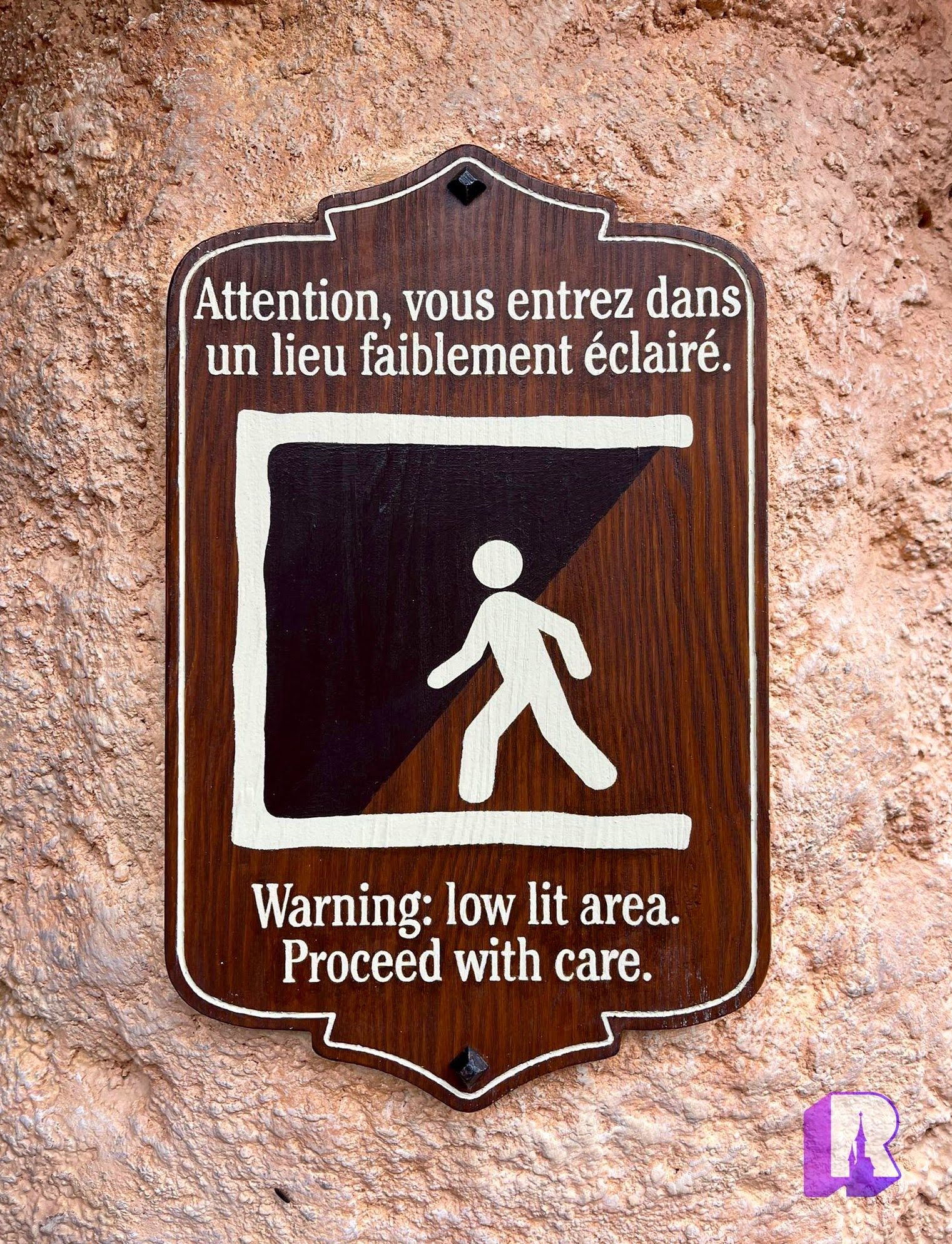 Across Disneyland Park, themed signs warning Guests of low lighting areas have popped up everywhere. This is in response to new safety regulations.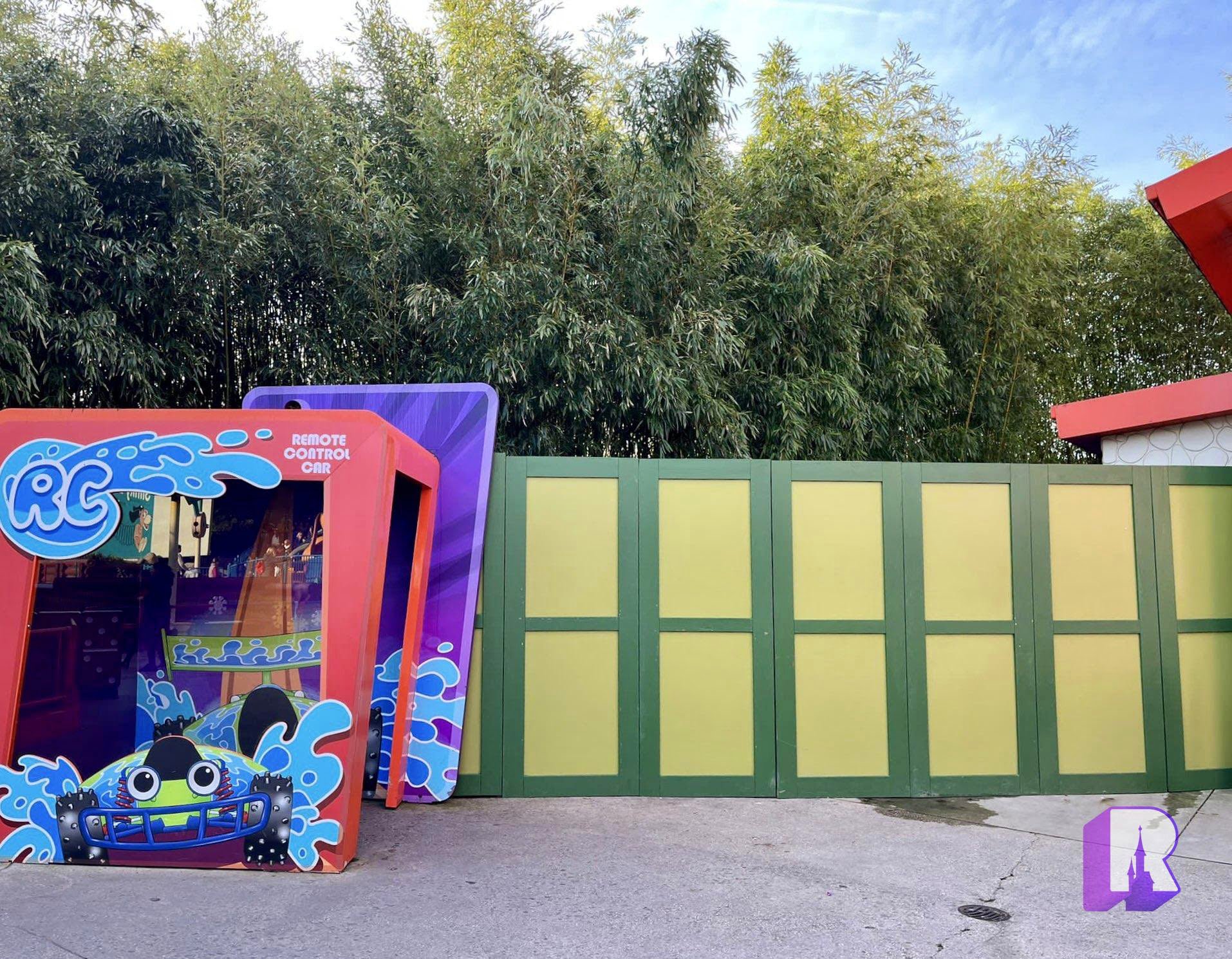 Jumping over to Walt Disney Studios Park, walls have appeared in Toy Story Playland.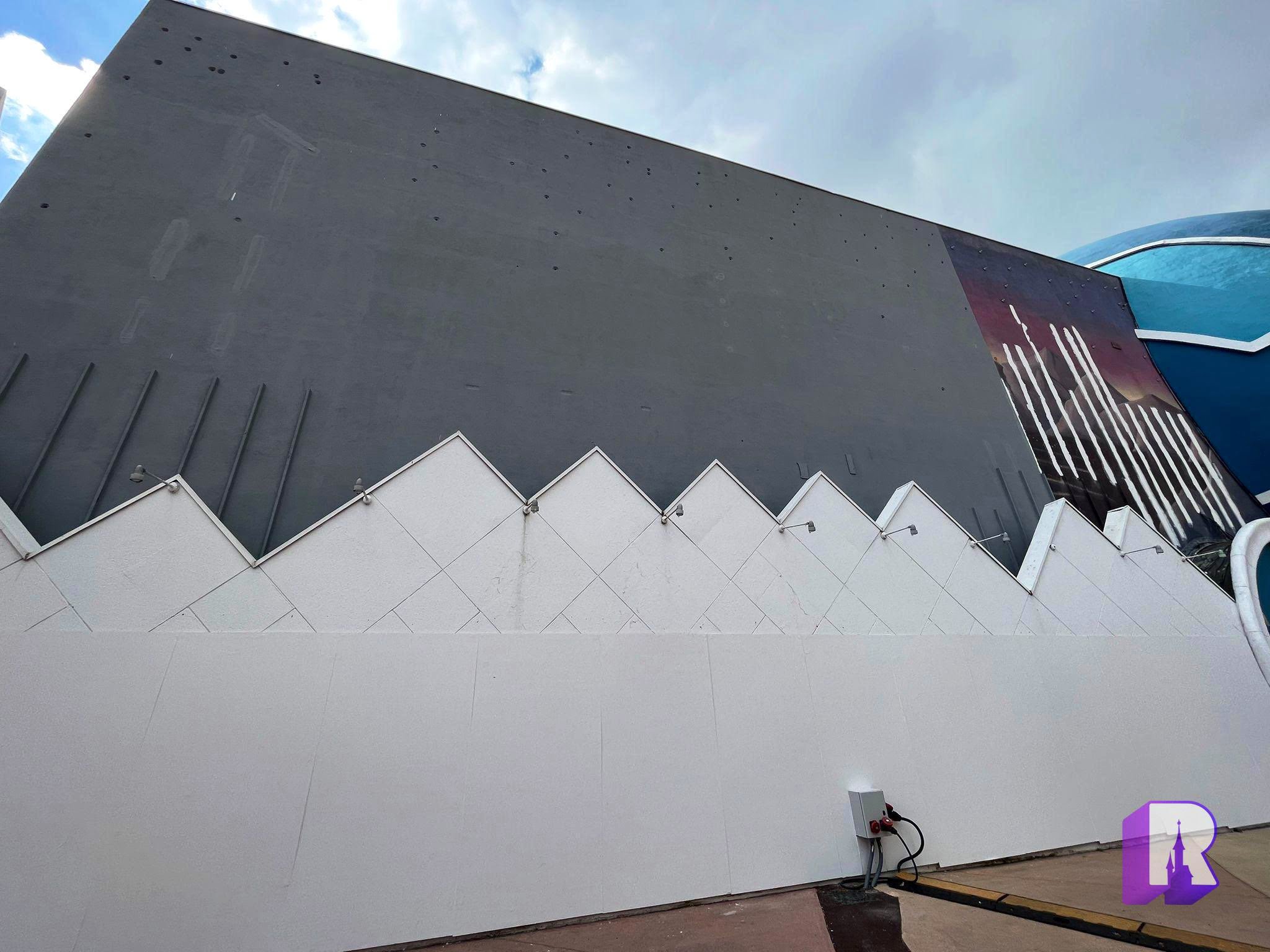 And at Disney Village, the Planet Hollywood mural is being painted… go away grey… yuck!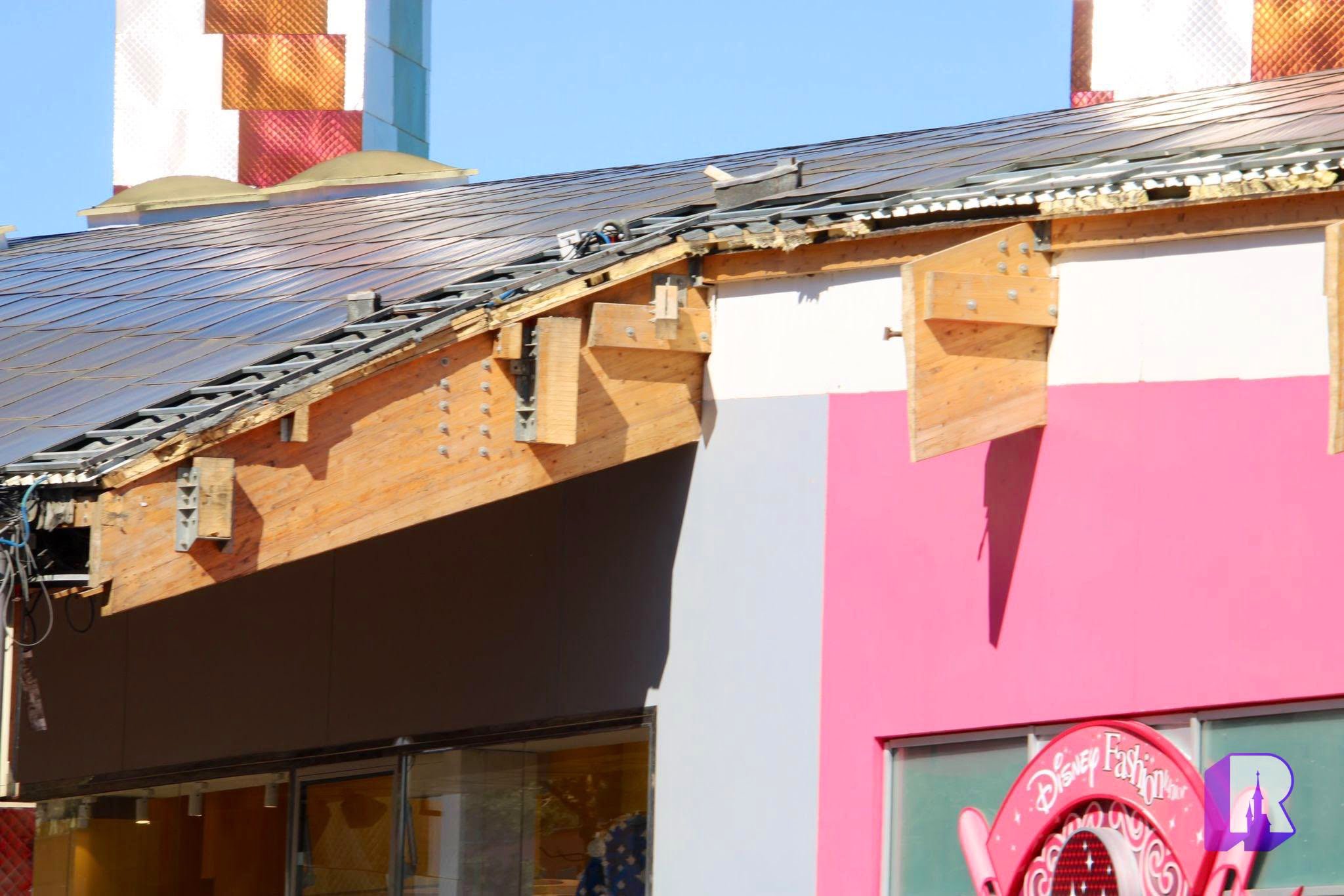 Deeper into Disney Village, construction continues on the upcoming Brasserie Rosalie restaurant. It's a bit of a carnage but the building is slowly being wrapped up.
This and That..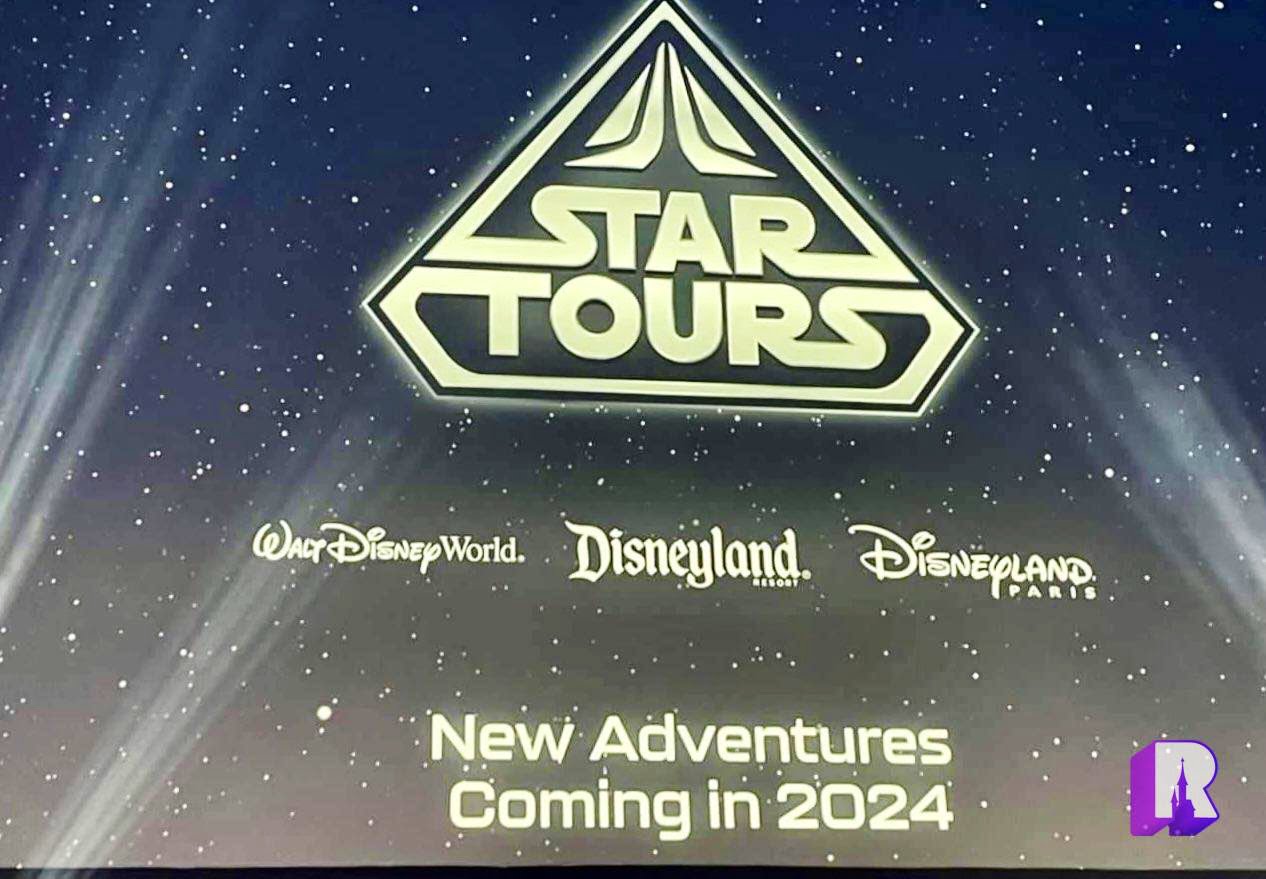 New adventures to "places we haven't seen yet" are coming to Star Tours attractions around the world, including at Disneyland Paris.
And the "May The 4th" celebration is returning to Disneyland Park this year with, amongst other things, meet and greets with Chewbacca !
And that's our look at everything happening at Disneyland Paris this week! Thank you for reading, sharing, and following along on all our socials! Don't miss our coverage of the 31st Anniversary this coming week, with news and the return of Disney Dreams!