Who said that the enchantement of Disney parks should stop when you leave Disney Village? A whole collection of books have been published over the years! But which one to read? In this series of blog posts we'll introduce you to a selection of the best ones dedicated to the parks and their most popular attractions!
Today, let us introduce you to: Maps of the Disney Parks !

It's no secret that every person entering a Disney Park for the first time will get in possession of two things, a Program of all the Day's entertainment and a detailed Map all the Lands and Attractions. This one, which will bring memories of your trip, will most likely end up either in a memory box or be proudly hung on the wall.
Kevin & Susan Neary and Vanessa Hunt decided that it would be fun to compile the story of the Disney Parks through all their maps that were created since they got off the ground. Concept arts,new attraction Goodies, in the Disney bubble, a map is sacred. Maps got it right!
Disneyland Fun Map evolution (1958 – 1962 – 1979) found in this book. Changes in the different lands with the years going by is unmissable, especially in  Frontierland and Tomorrowland which got quite a lot of  novelties in 20 years
Sorted by decades, we can follow the creative evolution of Imagineers, in the original and also in all its little siblings. Each model presented is highlighted by a short introduction, allowing the reader to experience it fully.  
There isn't one single way to get through Maps. You can rad it diagonally, compare each map evolution of a single parc or compare each similar park. Compare the attractions and concepts developed for one park but being brought to another one. The ones that have disappeared, The one that have evolved or were too optimistic and got shrunk. In short, you can end up spending hours in this essential book for any Park fan, from the « hardcore » fan who will break down every little detail or a more casual visitor who will enjoy the map and concept arts styles and design like me.
Disneyland Park map evolution. On the left, the 1992 Euro Disneyland Fun Map in Maps and on the right a more recent Disneyland Park map. It's interesting to see al the changes that happened in Frontierland.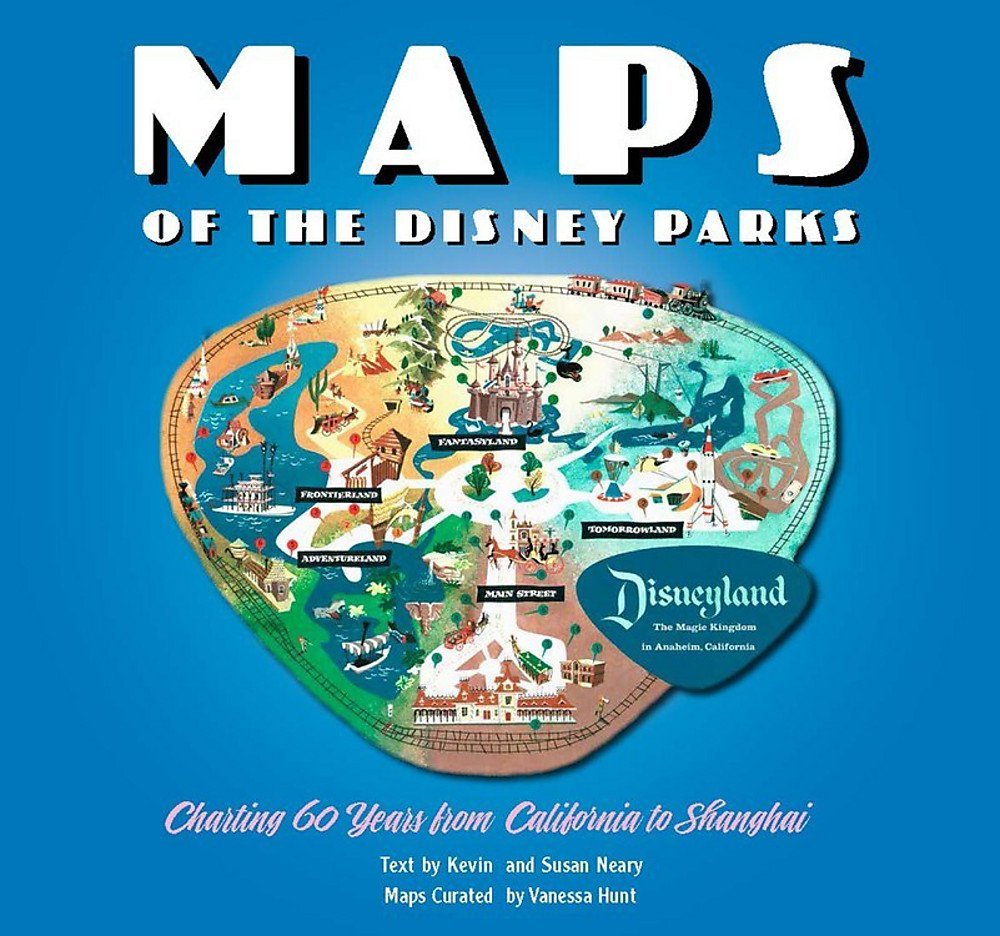 Available on Amazon for ~£30
Hardcover: 144 pages
Publisher: Disney Editions (18 Oct. 2016)
Collection : Disney Editions Deluxe