Welcome back to a new edition of the DLPReport! As you may have noticed we took a little break but we're now back with a proper season launch recap! We're also talking The Marvels, Magic Over Disney and of course the latest ongoing projects. Let's go!
Shine a Light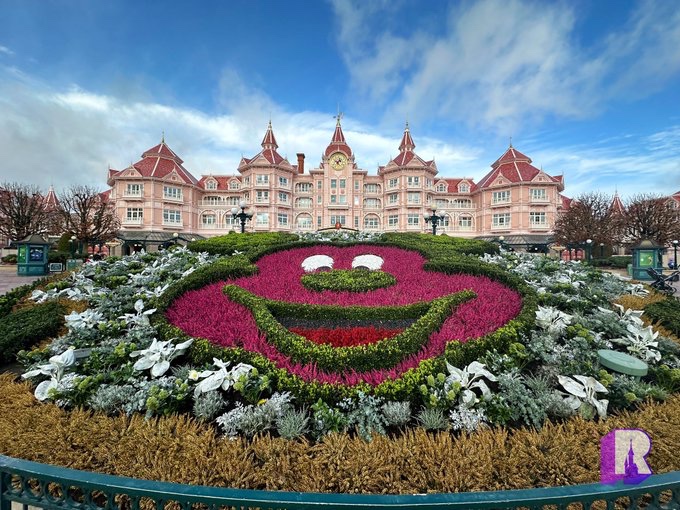 Well it's mid-November kids which can only mean one thing: it's Christmas. Well Disney Christmas! 2023 is in so many ways a carbon copy of 2022. Christmas is a strong season, the parade is recent, and overall it all sells very well – so why invest? Now that's out of the way, let's take a look at this year's edition!
Decorations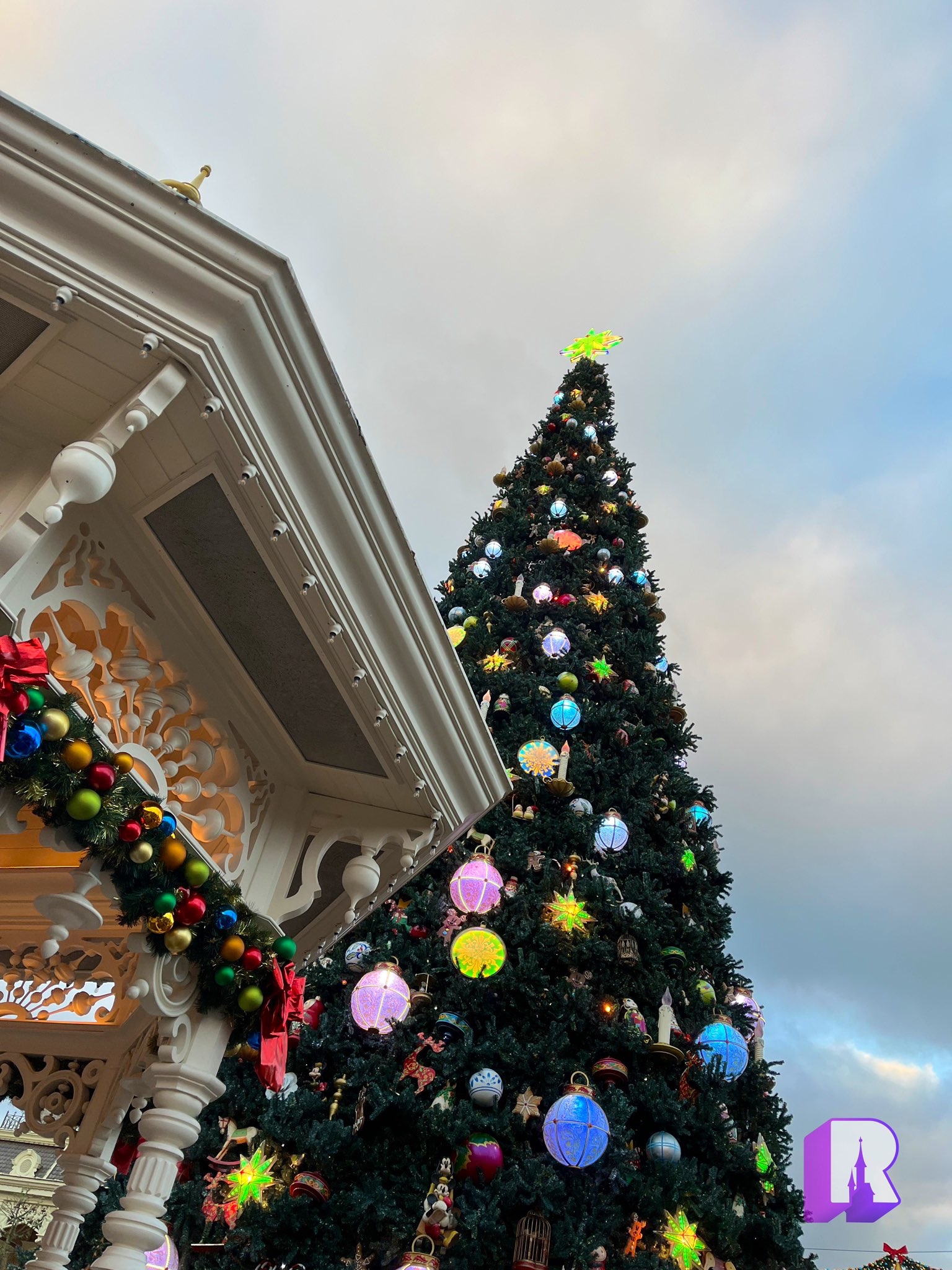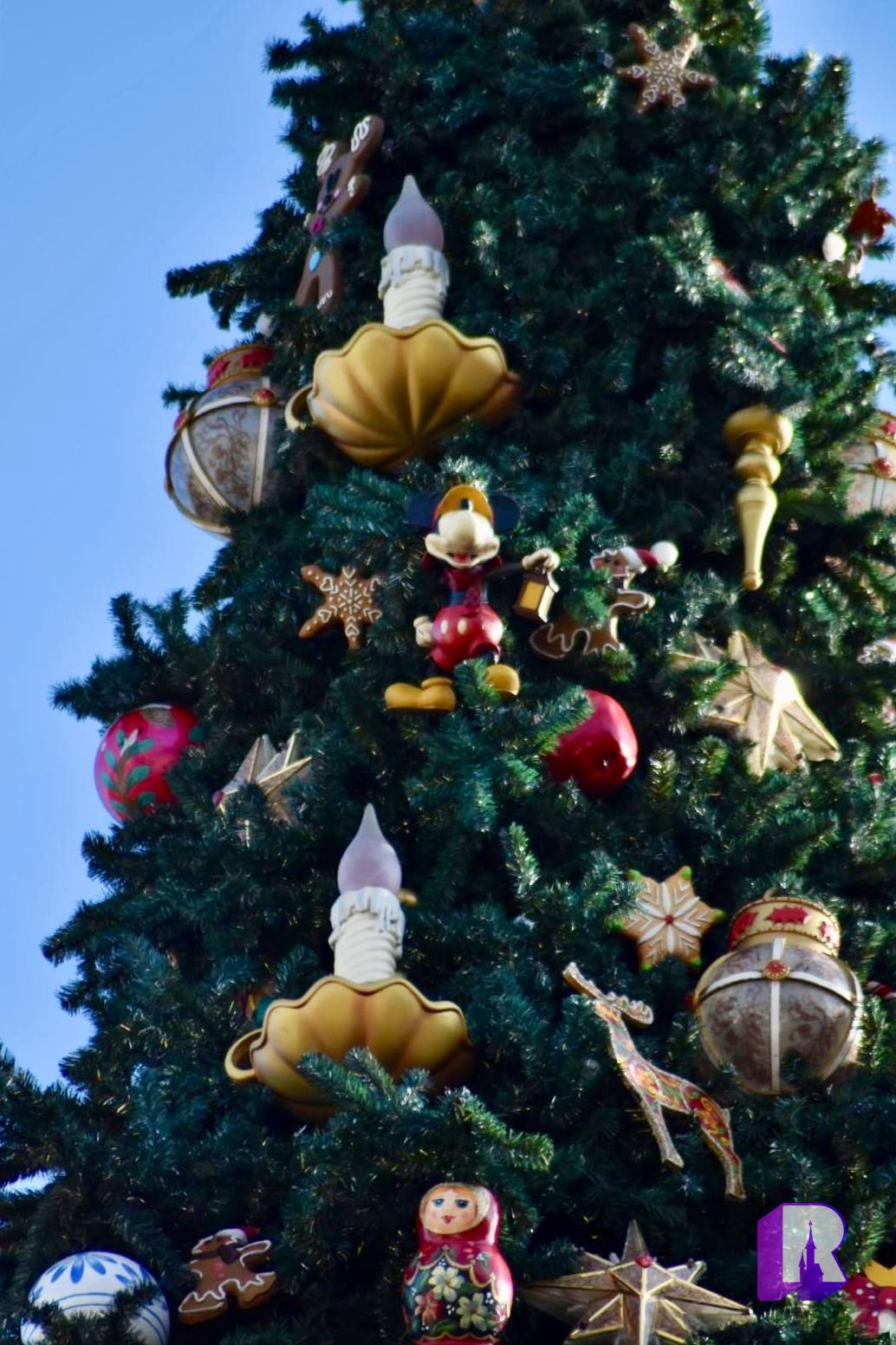 The centerpiece is of course the majestic Town Square Christmas Tree!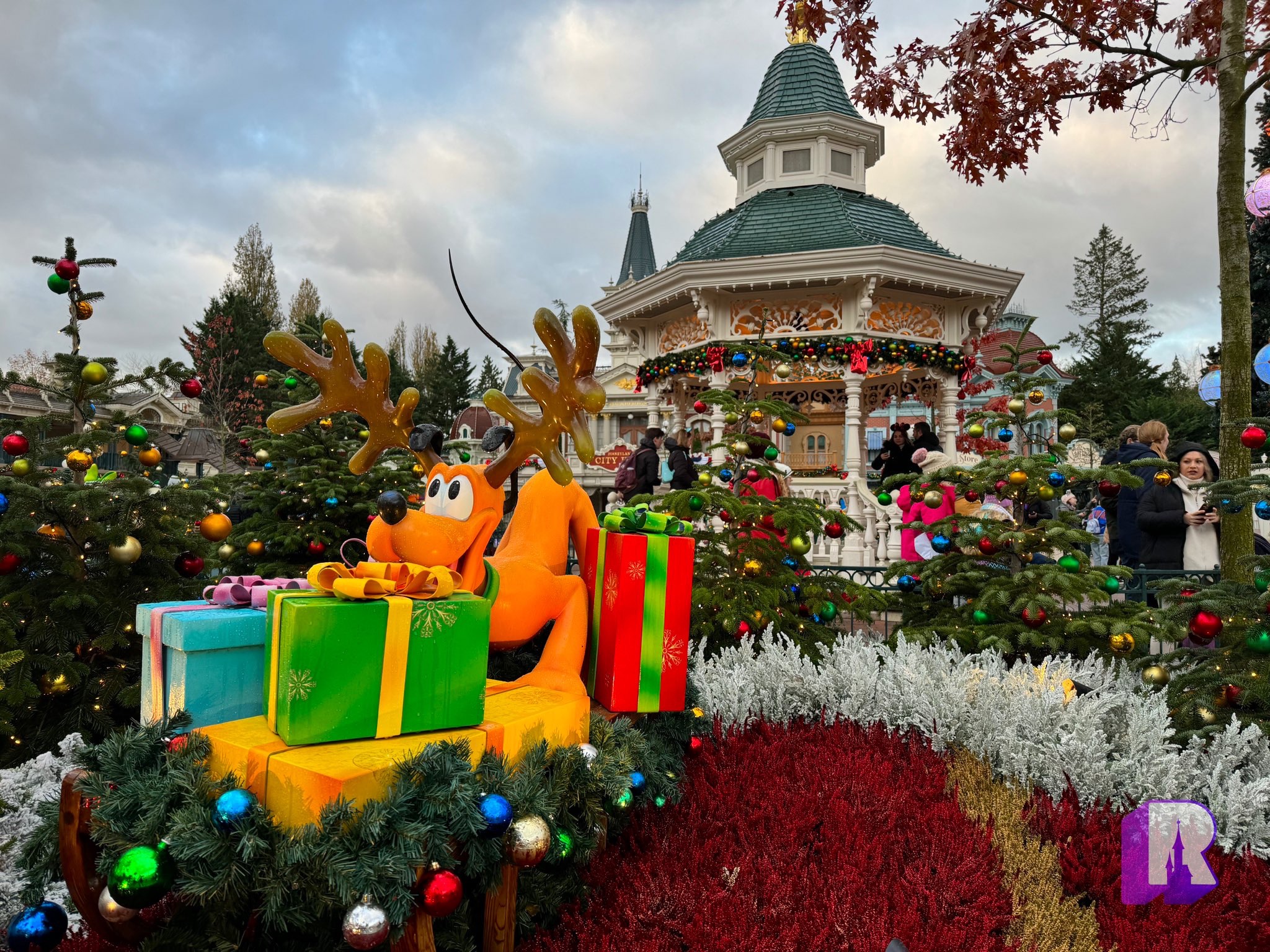 Surround the tree is the "winter wonderland" – i think I'm the only one calling it that. It's using potted trees that can have a life beyond Christmas which is always good.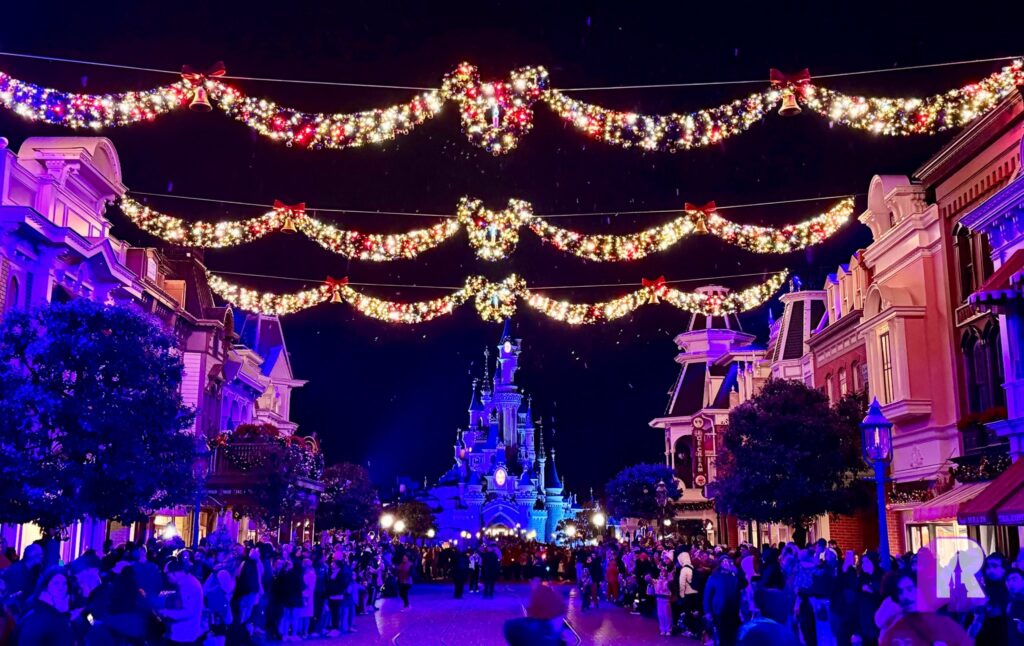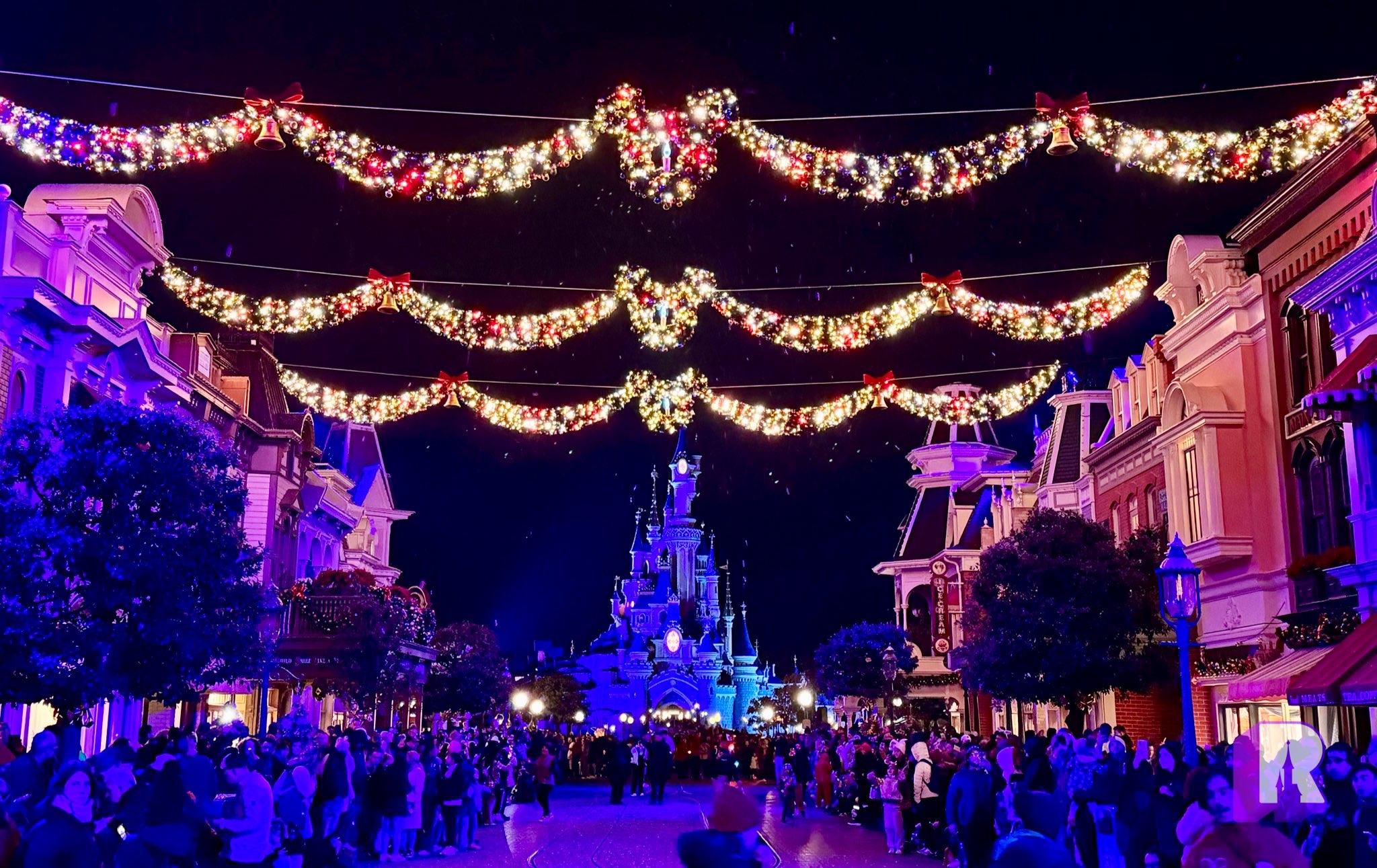 Down Main Street we have the high tech LED garlands that debuted I believe in 2018.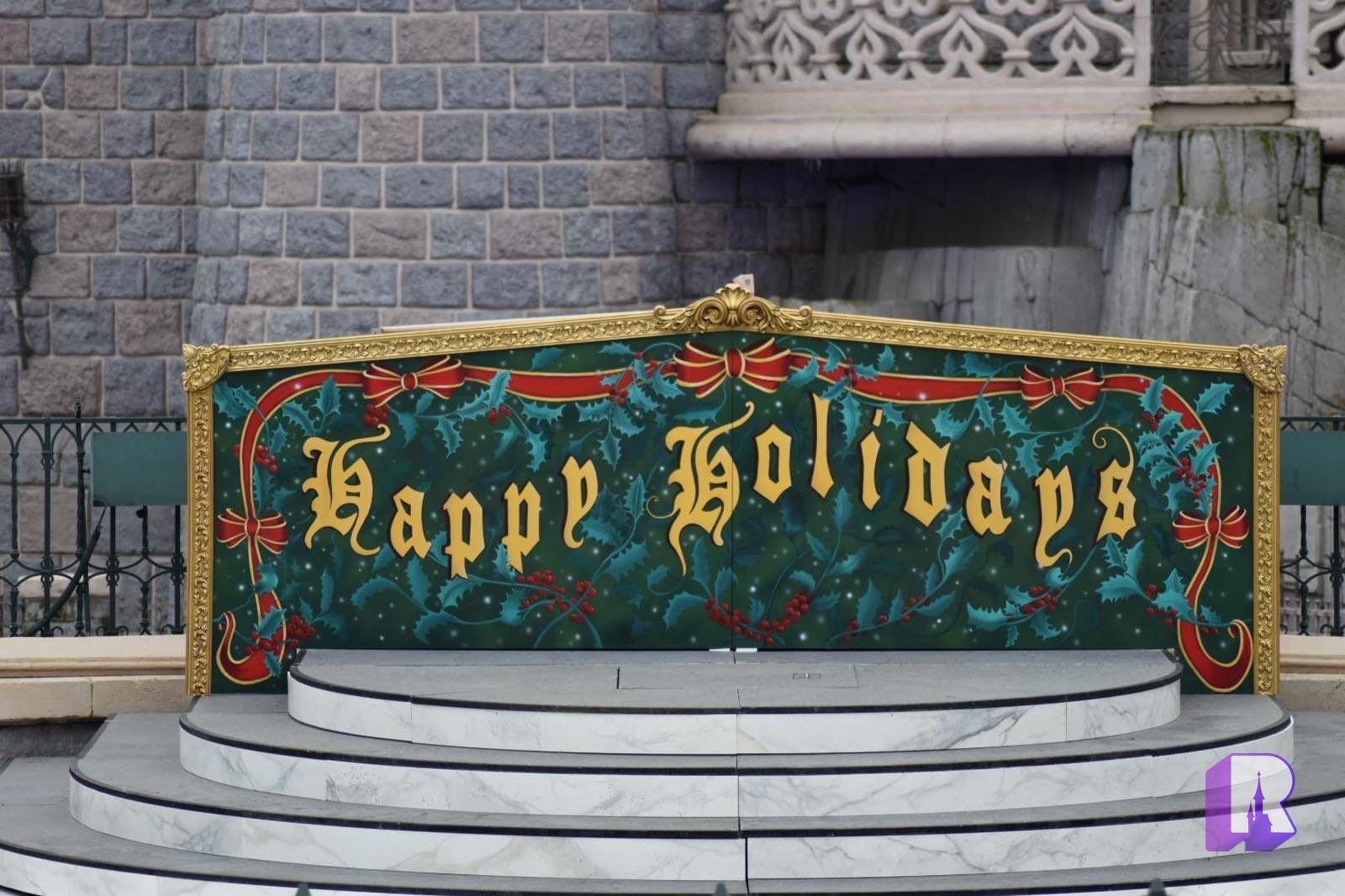 And further down Castle Stage also has received some decoration as it will host a short daily happening a week late.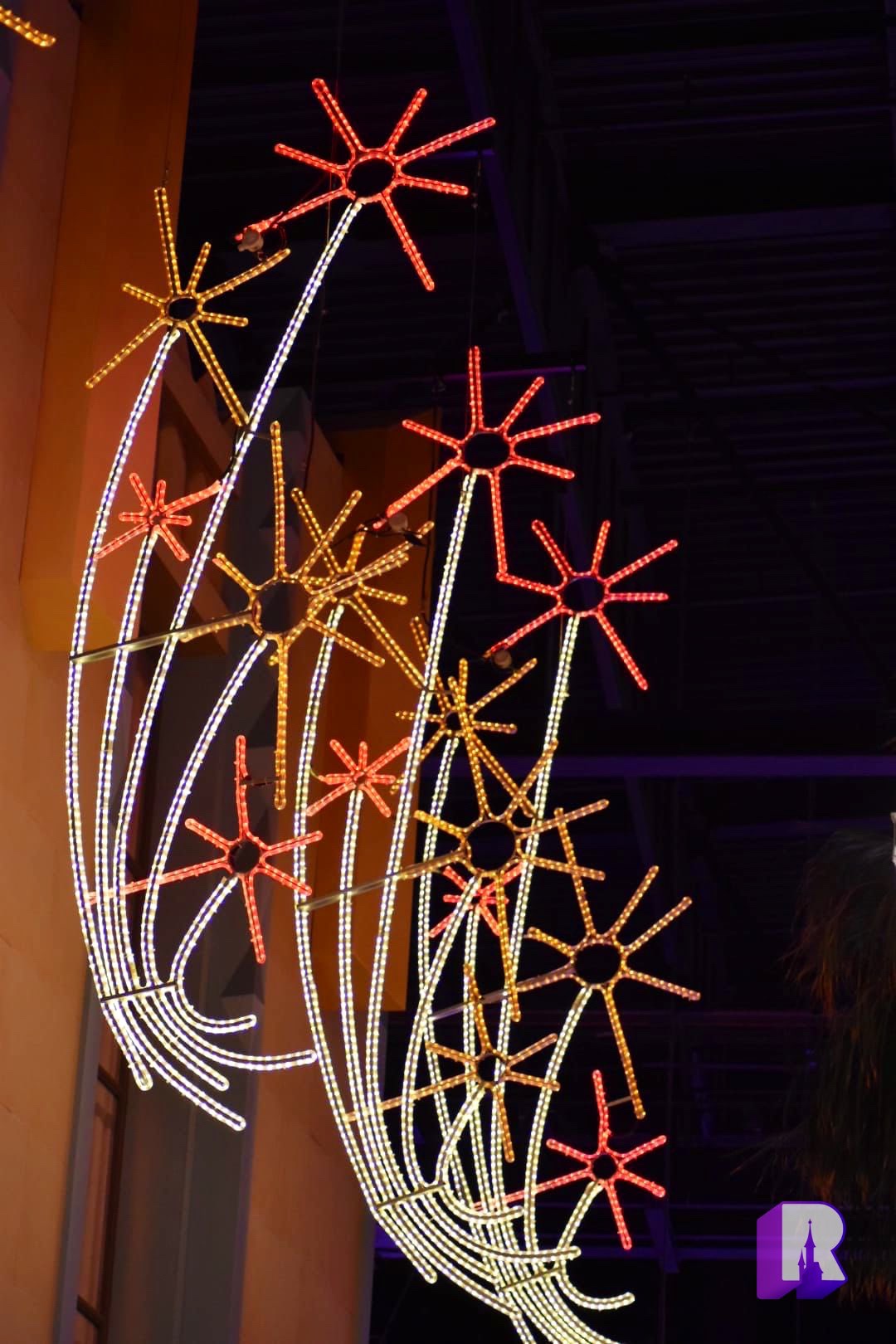 Let's not forget Walt Disney Studios Park where kitsch is the word as usual. With Studio 1 getting a major refurbishment next year, it's probably the last time we see them.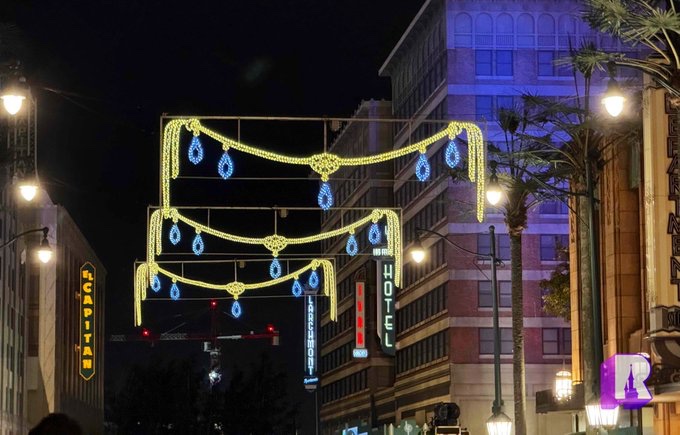 It's probably also the last time we see these things above Hollywood Blvd.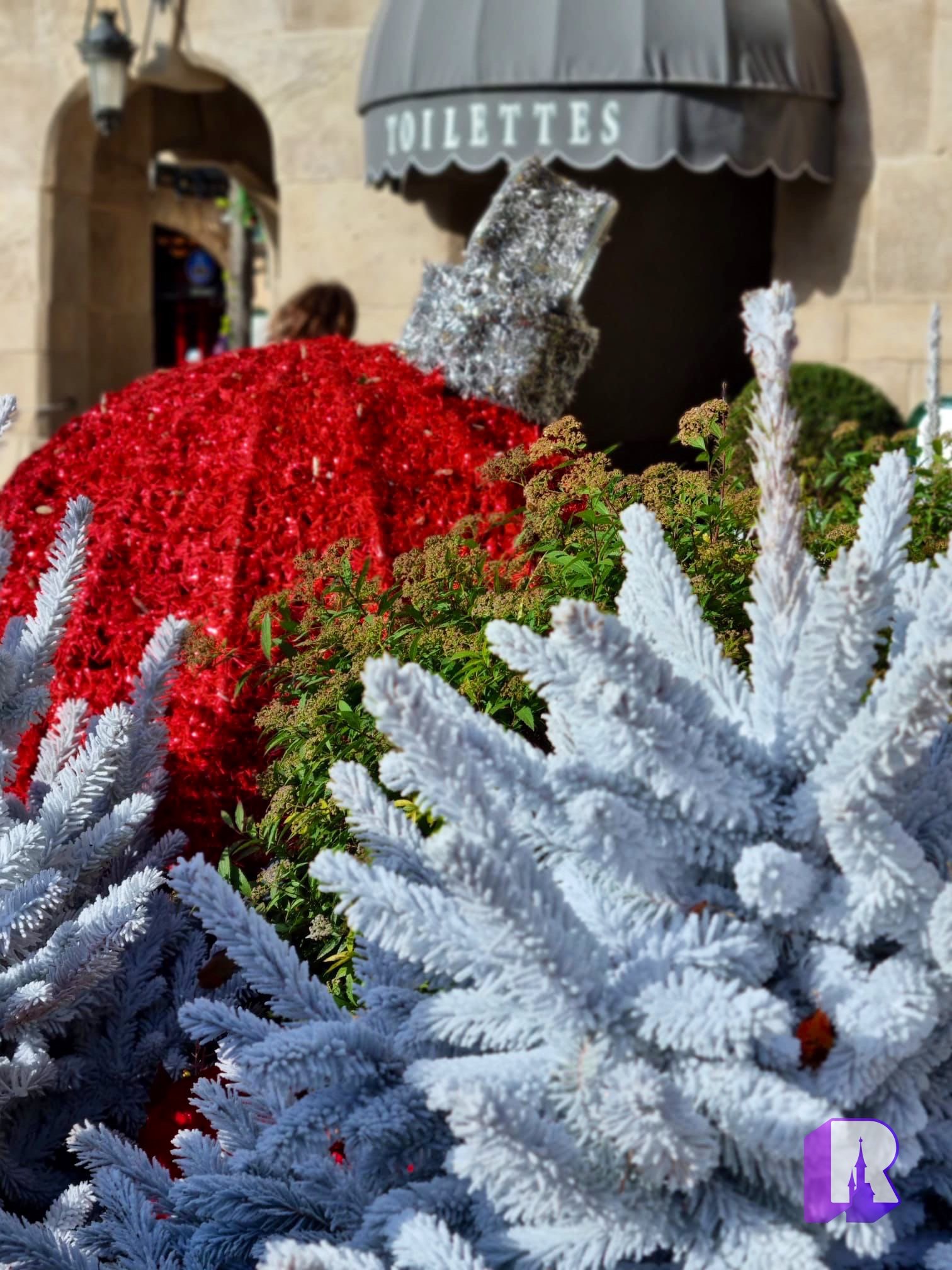 However Place de Remy probably will keep these giant garland baubles.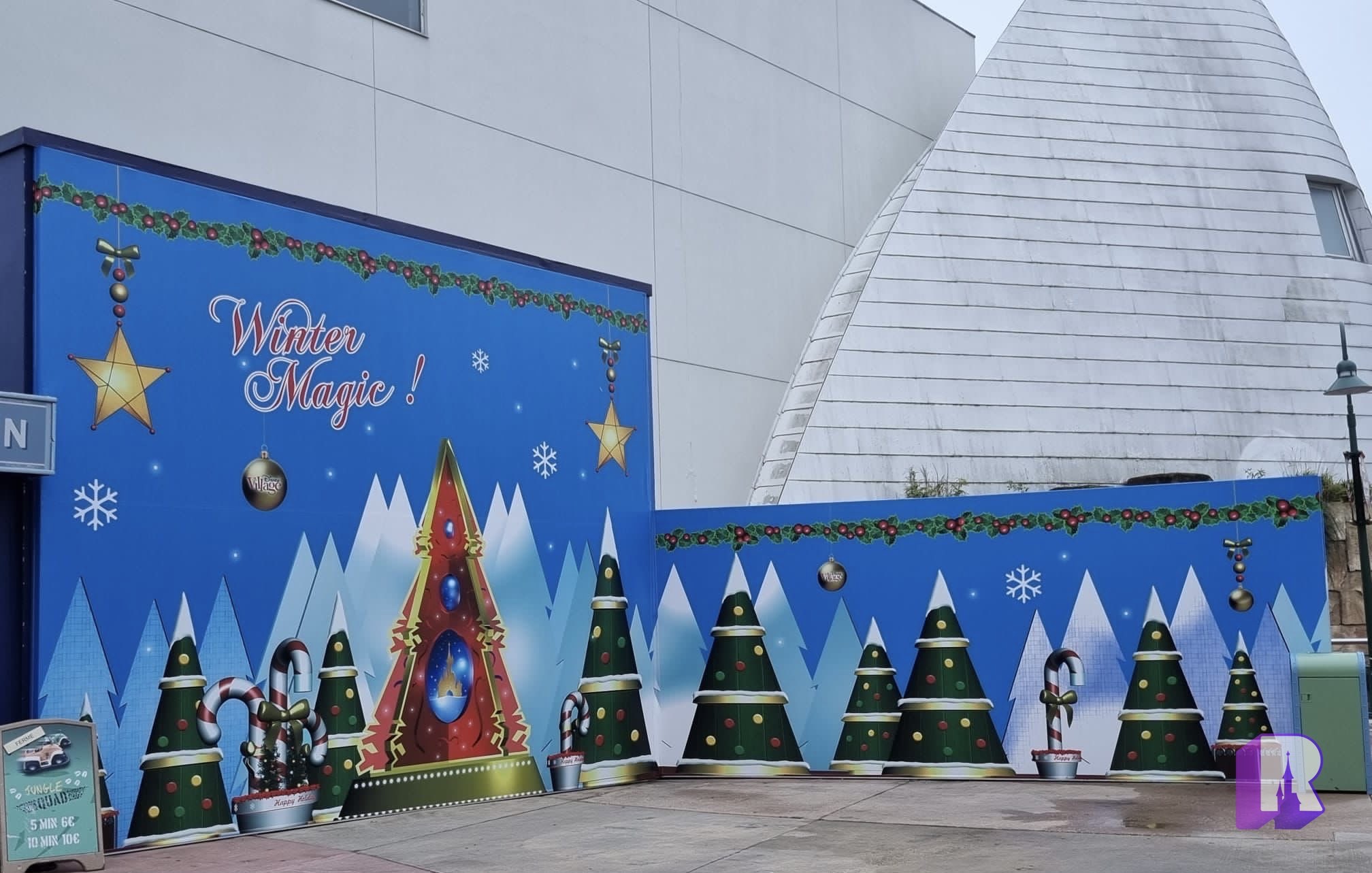 Outside the parks, Disney Village is being Disney Village.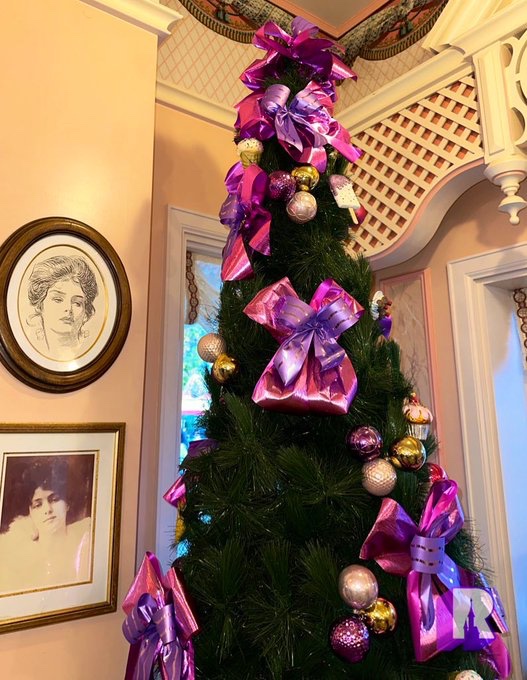 Christmas decorations are also sprinkled in many shops, hotels and restaurants – a huge collection across the resort.
Mickey's Dazzling Christmas Parade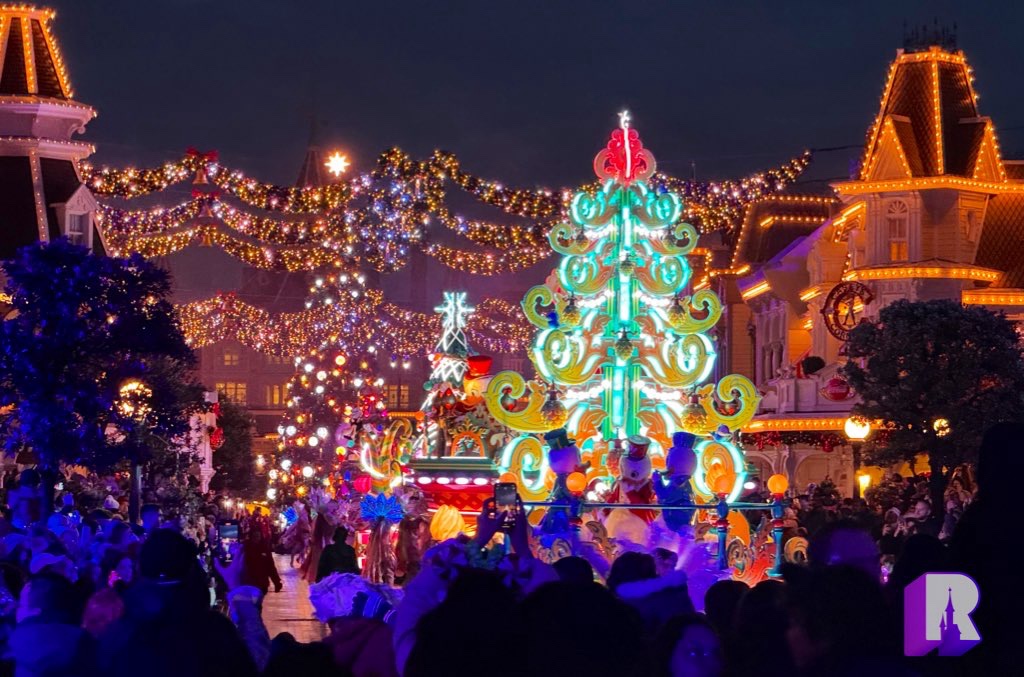 The main event is of course the Christmas Parade, Mickey's Dazzling Christmas Parade to be exact!
This year the parade runs 2x a day and as you'll see lower down it's the only parade as Disney Stars on Parade is taking a break until January.
As with previous years, this wonderful parade brings the lights, the cheer and also the high tech coordination of floats, dancers, stages, the Main Street garlands, purple, and even projections.
The first parade of the day features a show stop on Central Plaza.
The second parade of the day includes a twist: the "official" tree lighting ceremonies both in Town Square using the tree and Central Plaza using Sleeping Beauty Castle.
Let's Sing Christmas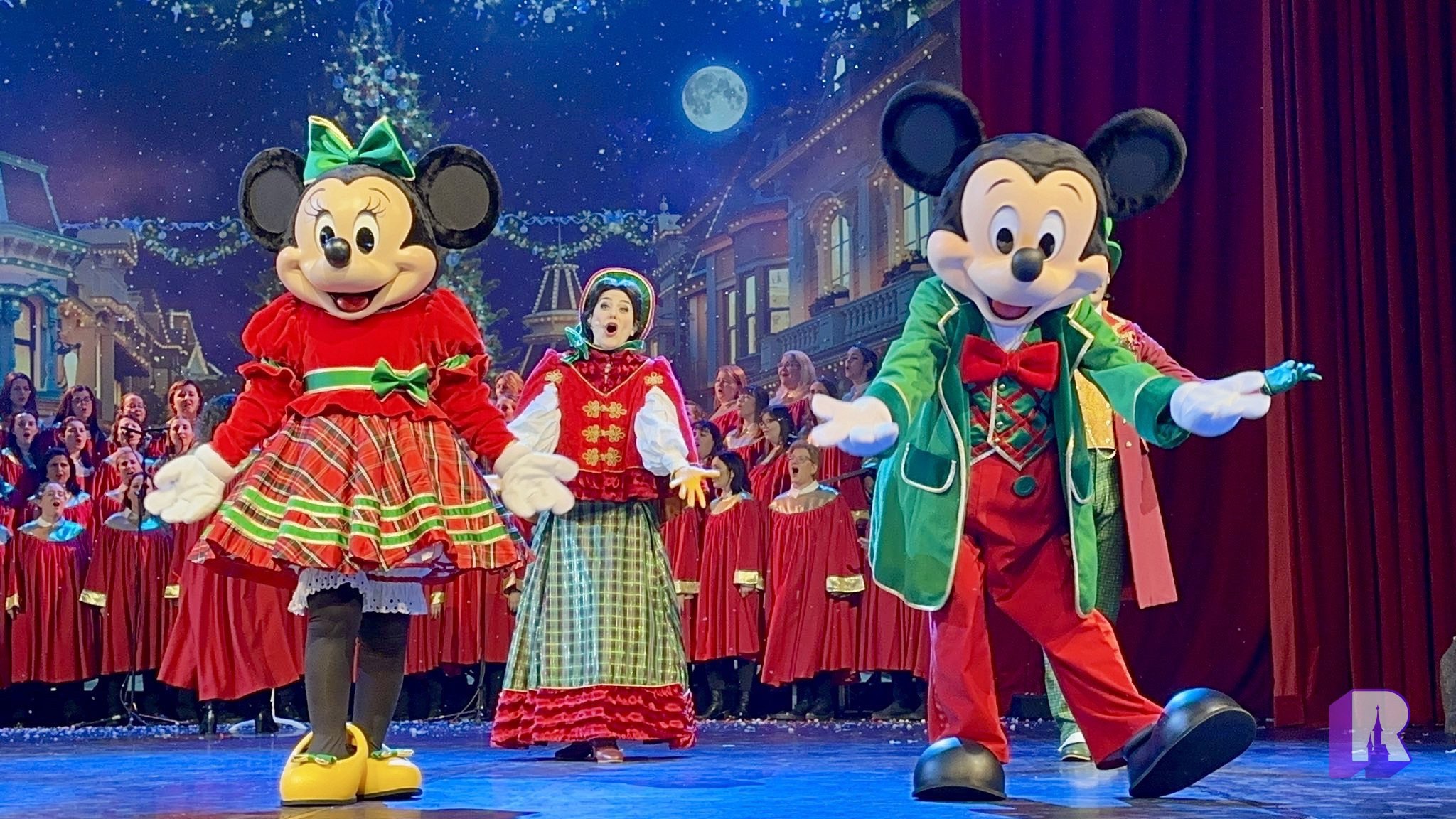 .. has returned for another year at Videopolis.
Characters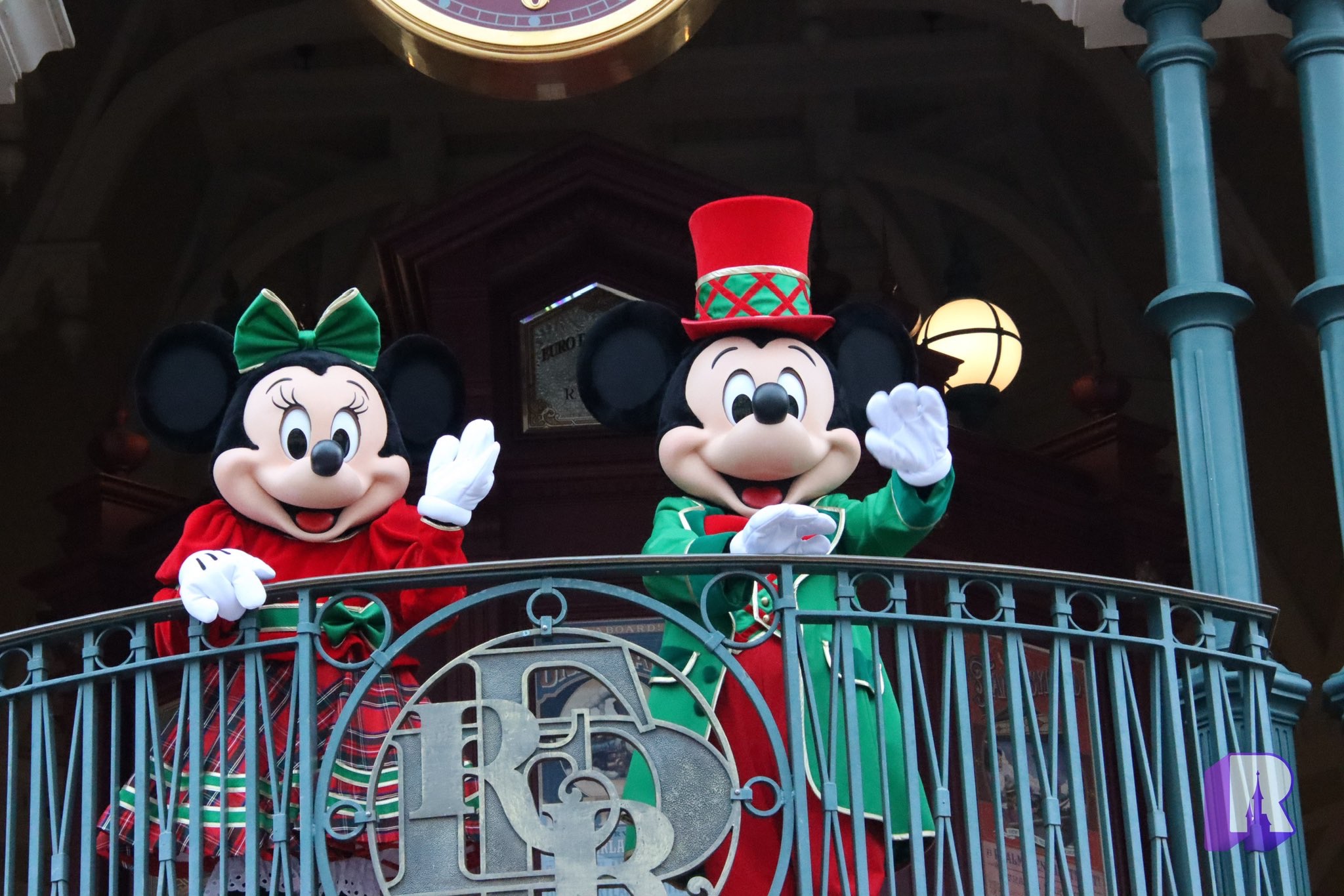 Mickey and Minnie greet Guests each morning on Main Street Station in their festive outfits.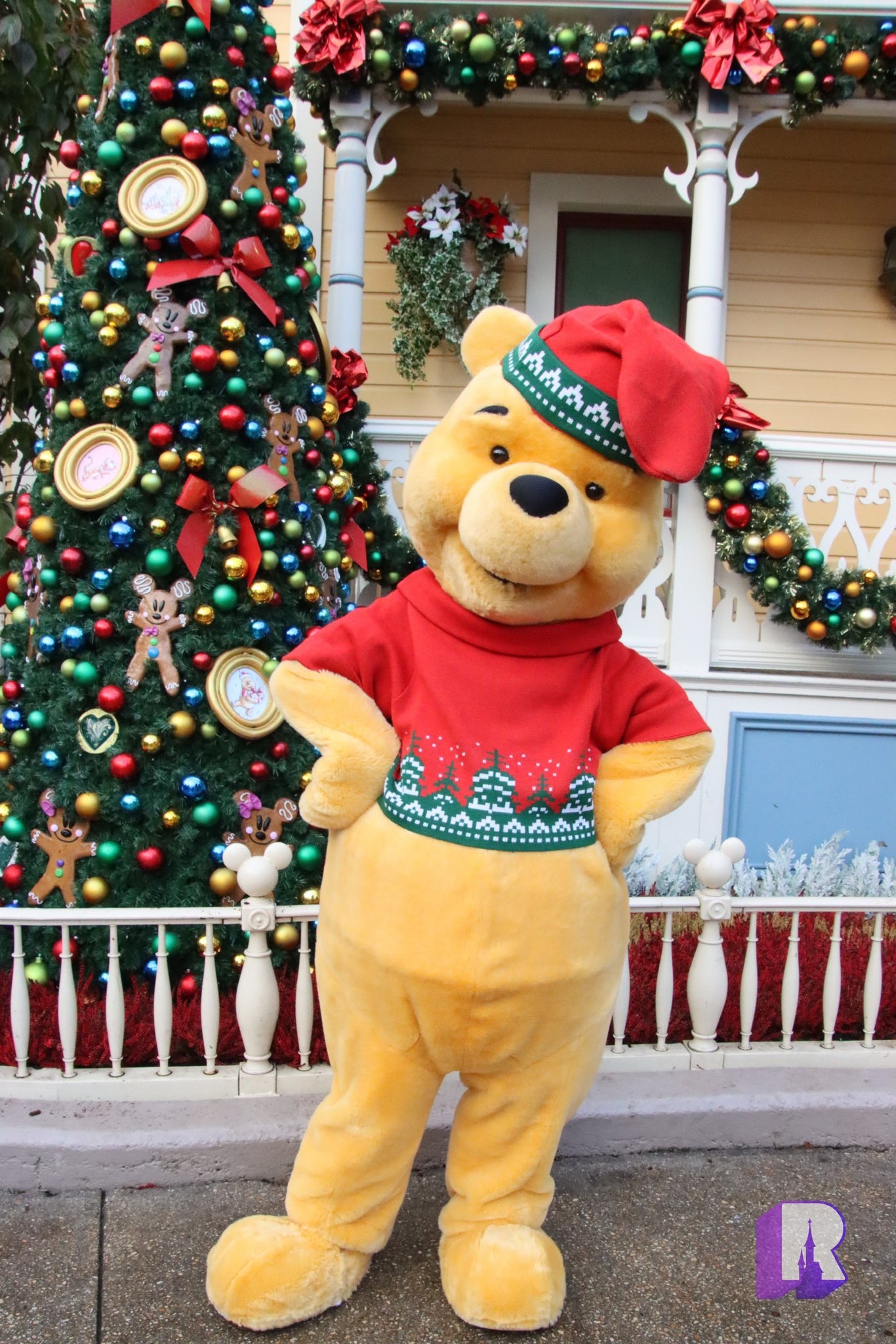 Pooh and Chip & Dale are on Main Street duties, always the cutest!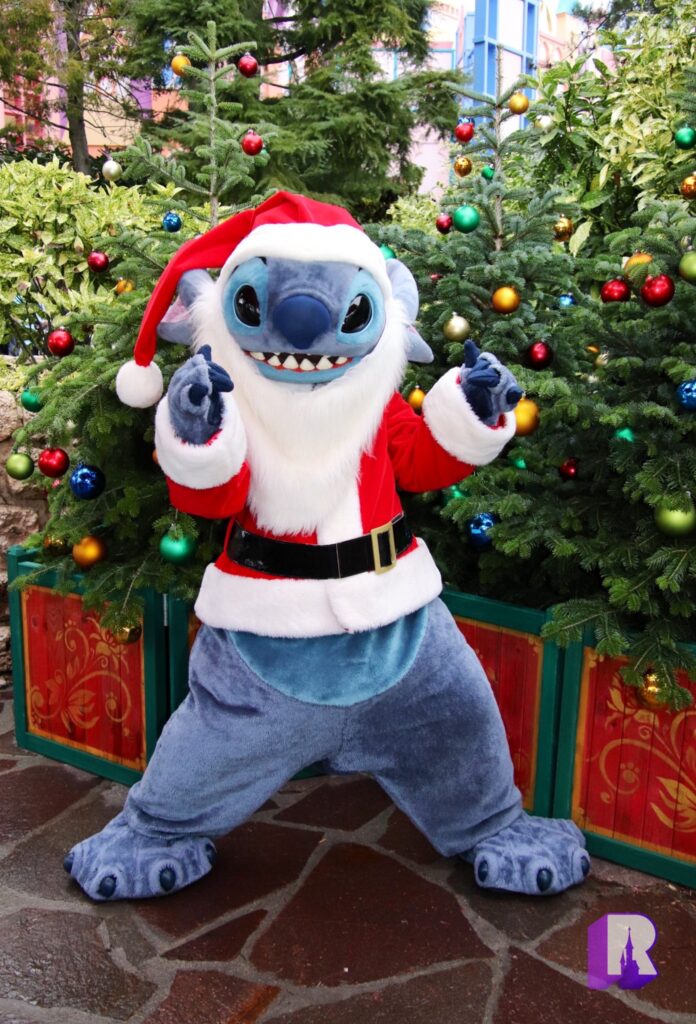 Santa Stitch is near the Old Mill, after last year's chaos when he was in Plaza Gardens.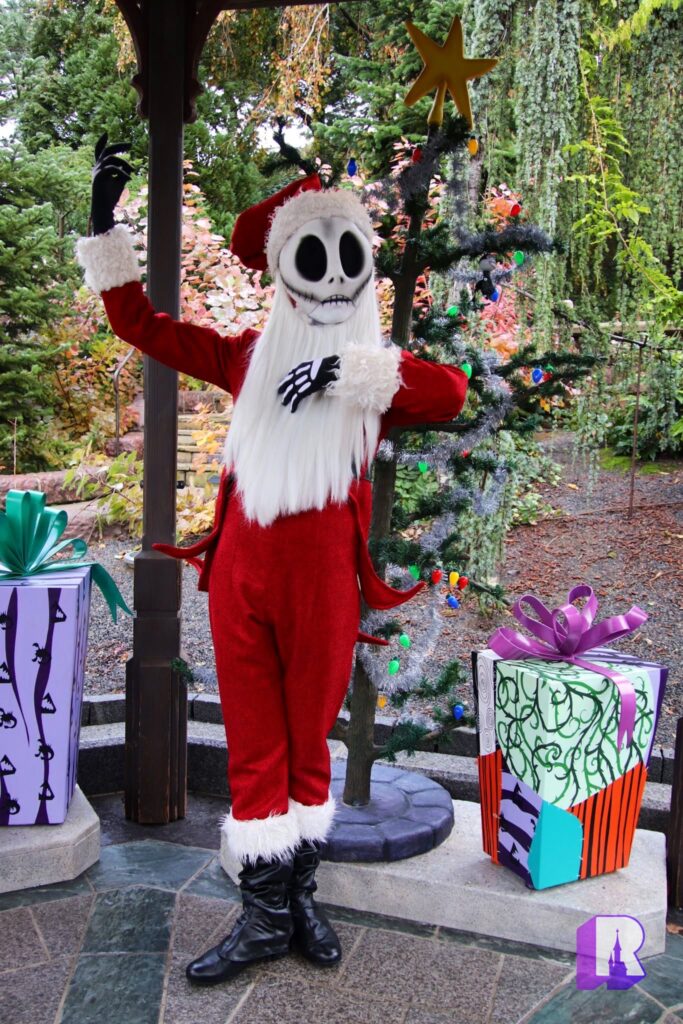 Sandy Claws is back at Phantom Manor.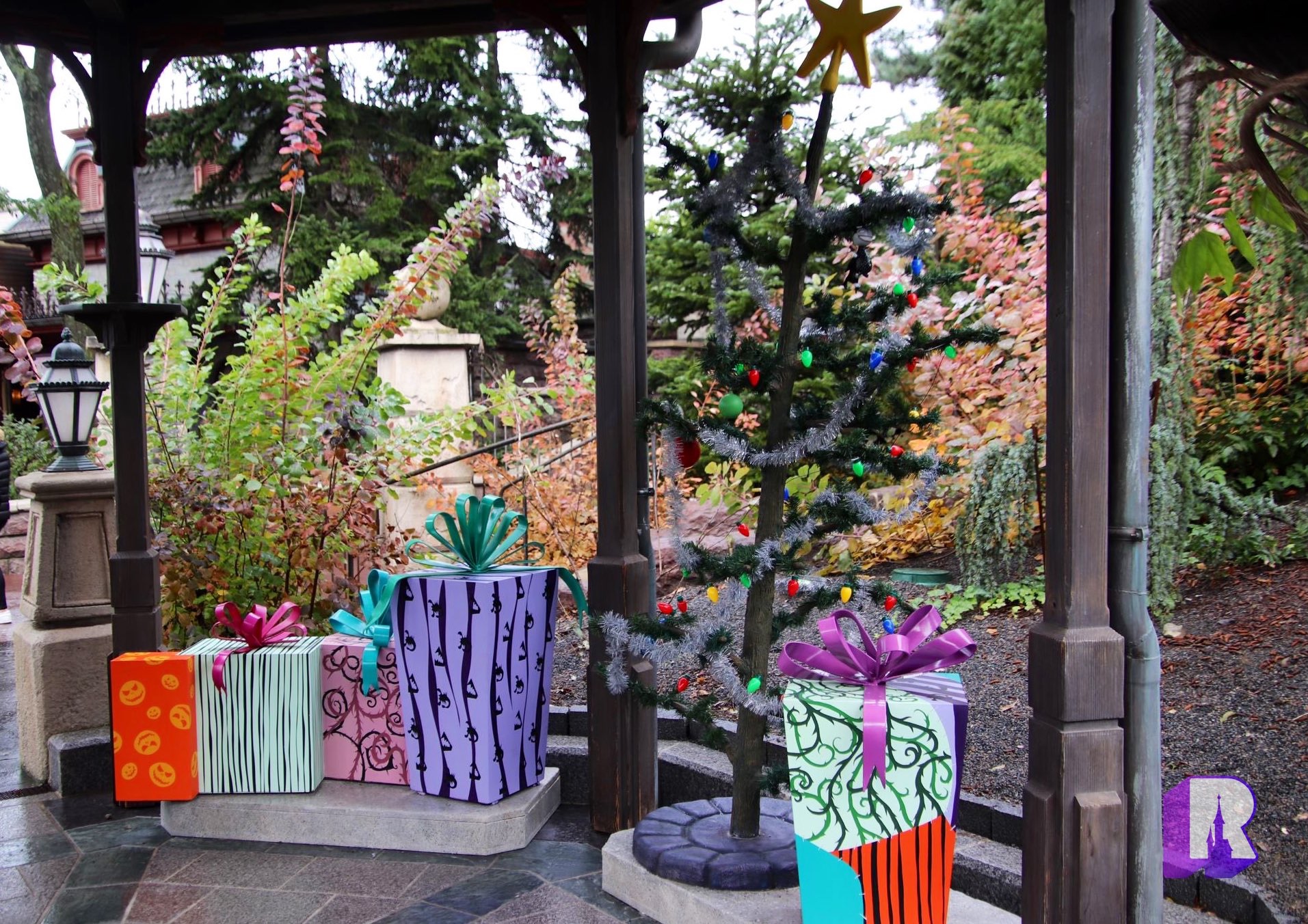 This year he brought some presents and a beautiful tree (lol) as a backdrop.
And in Front Lot, Santa Goofy is back as well.
Disney Food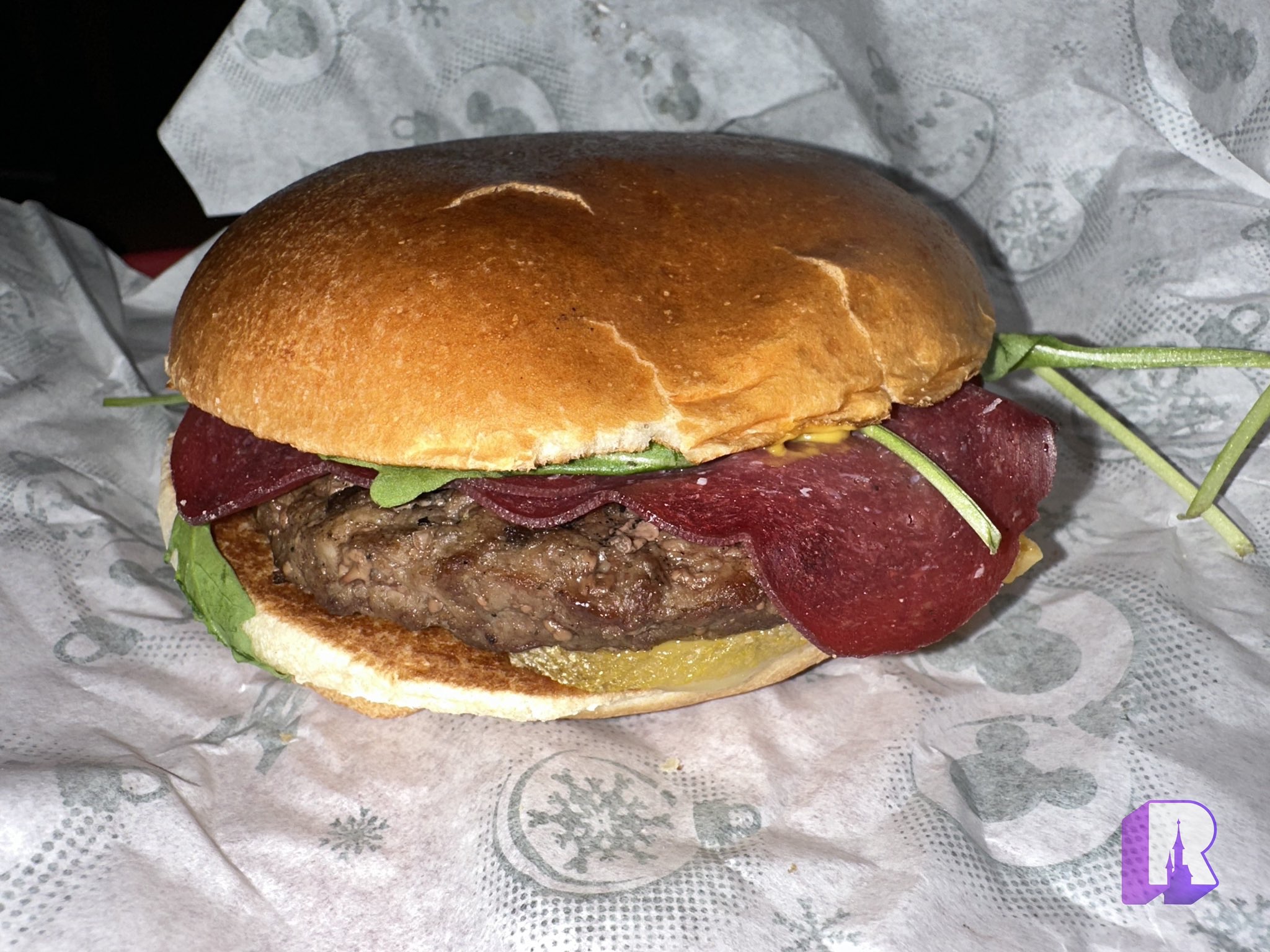 Send help. Everything is basic and boring, no effort has been made, execution is terrible, plus the usual availability issues.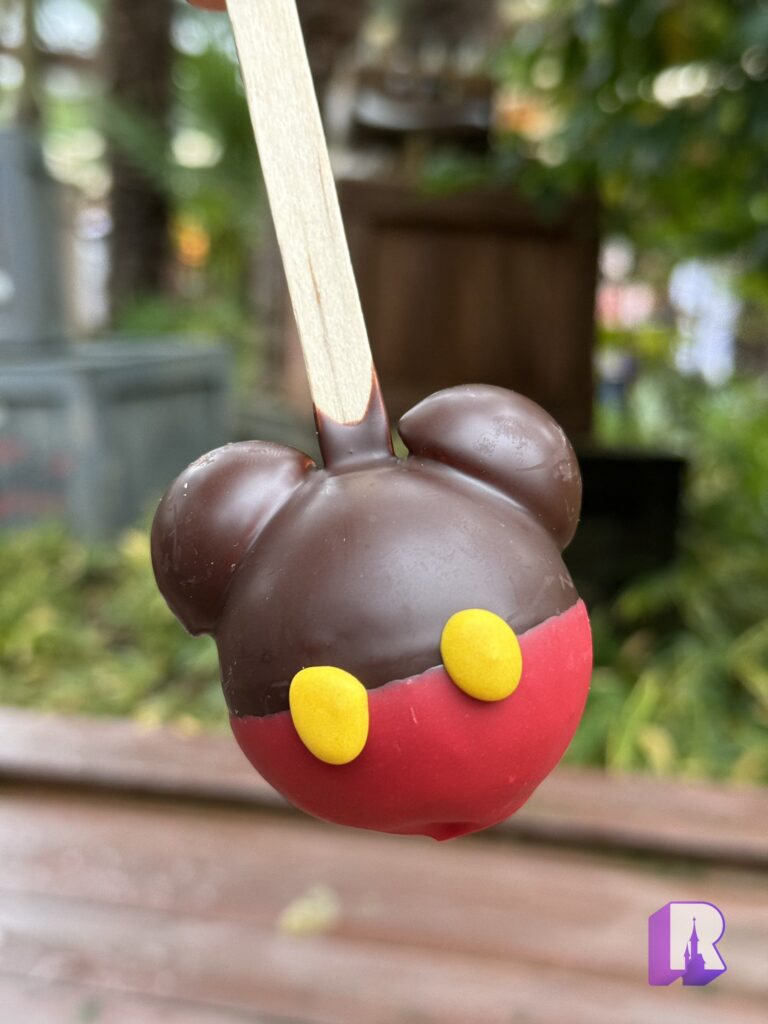 A rare exception in my opinion was the marshmallow chocolate pop which is cute and tasted nice, if you're into that kind of snack.
Third Party Food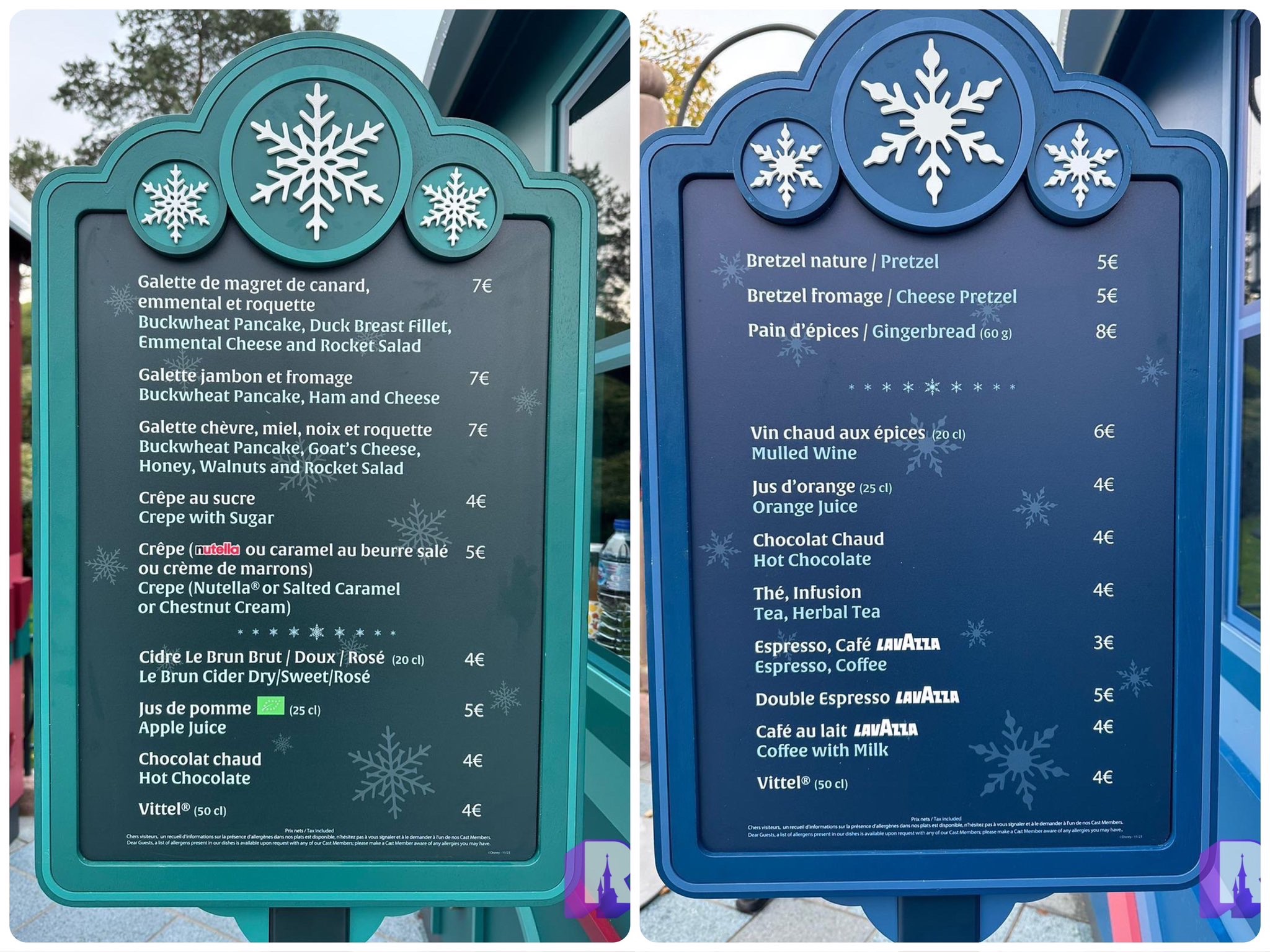 Christmas chalets have returned this year both on Place de Rémy and in Fantasyland (where two additional chalets have been setup this year). You'll find the usual mix of holiday sweet and savory treats and drinks. Here are all the menus!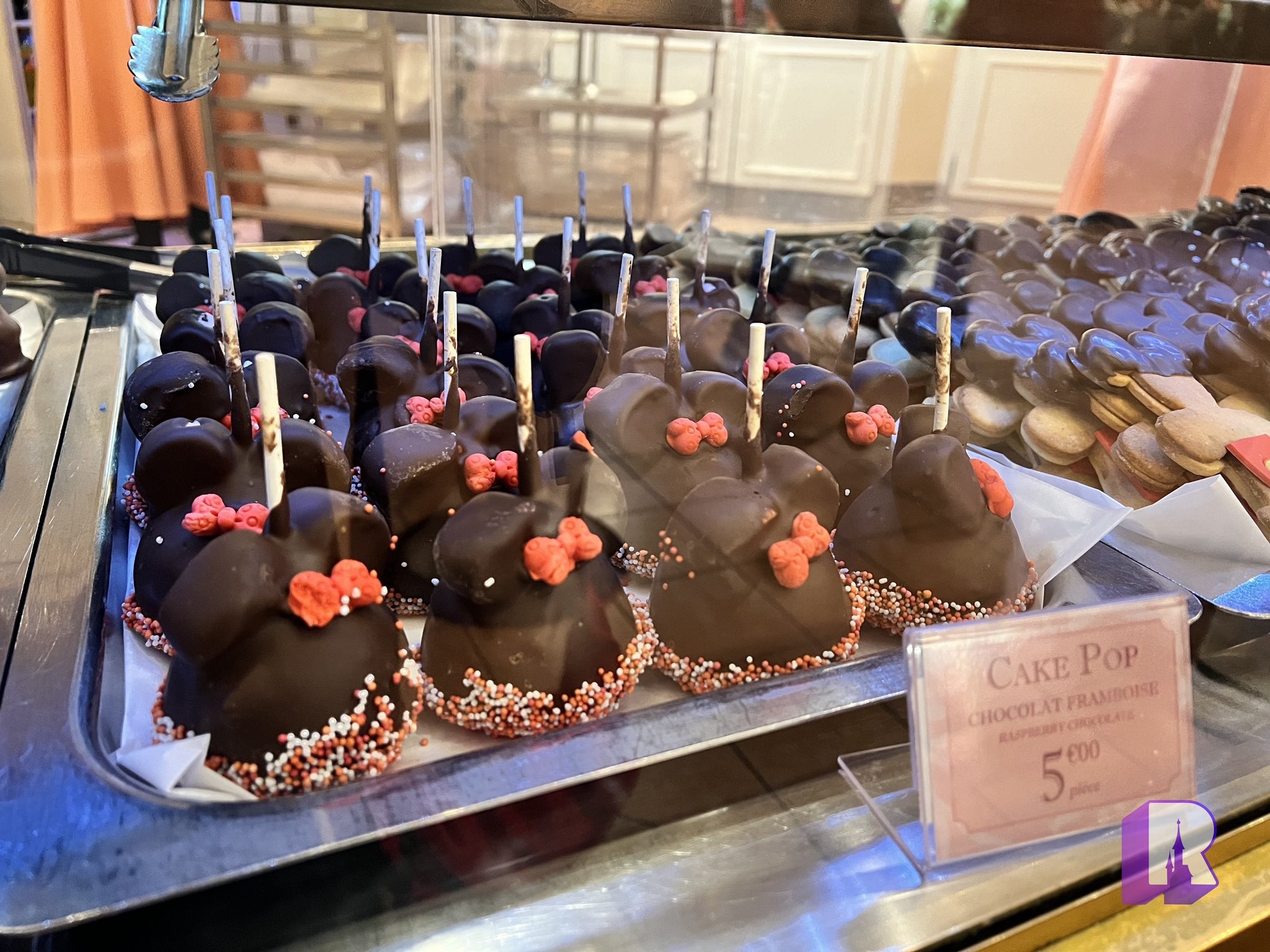 And Boardwalk Candy Palace, Atelier des Gâteaux has released their Christmas editions.
So, Christmas 2023! Copy paste of the previous one yes ..but still oh so lovely to see all the decorations and the outstanding Mickey's Dazzling Christmas Parade! The rest is pretty basic, let's hope for some fresh ideas next year.
The Marvels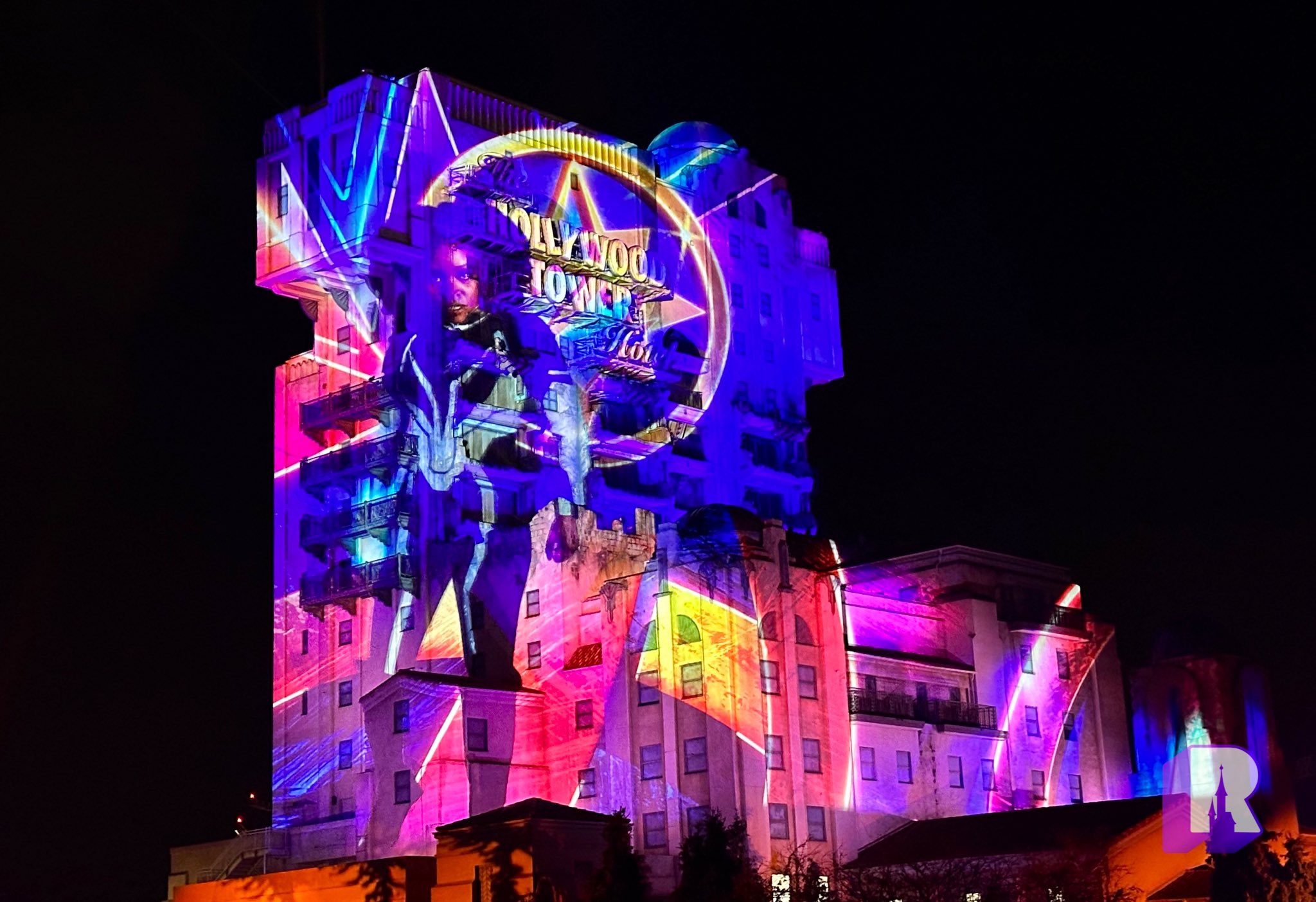 To celebrate the release of The Marvels, Disneyland Paris wanted to present a special drone pre-show to "Avengers: Power the Night". However drones could never be used because of strong winds that week.
Disney released the rehearsal video above to showcase what could have been in a different timeline.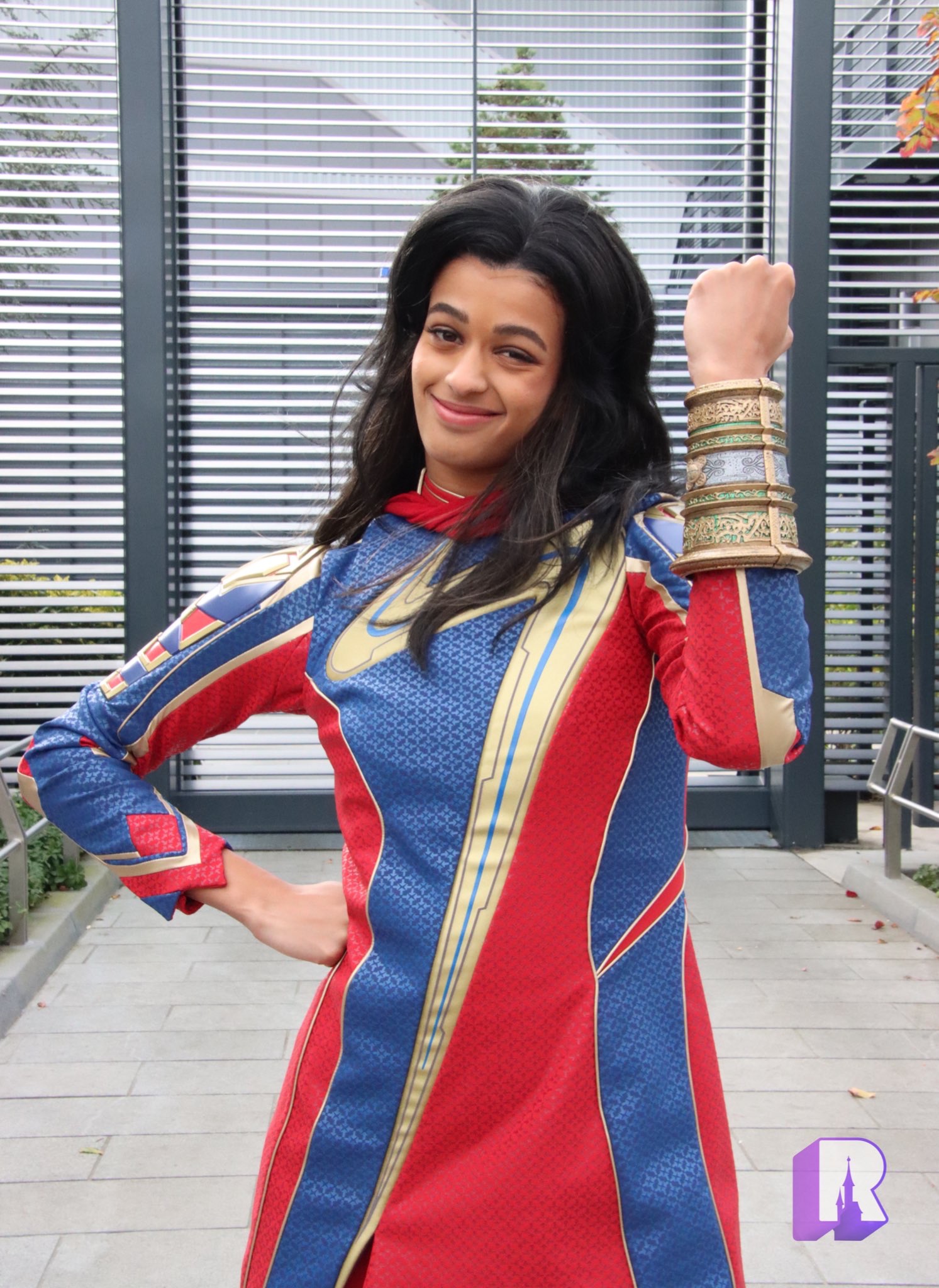 As part of the same effort, Kamala Khan aka Miss Marvel is appearing daily at Avengers Campus Paris until Dec 10. She's lovely and fun!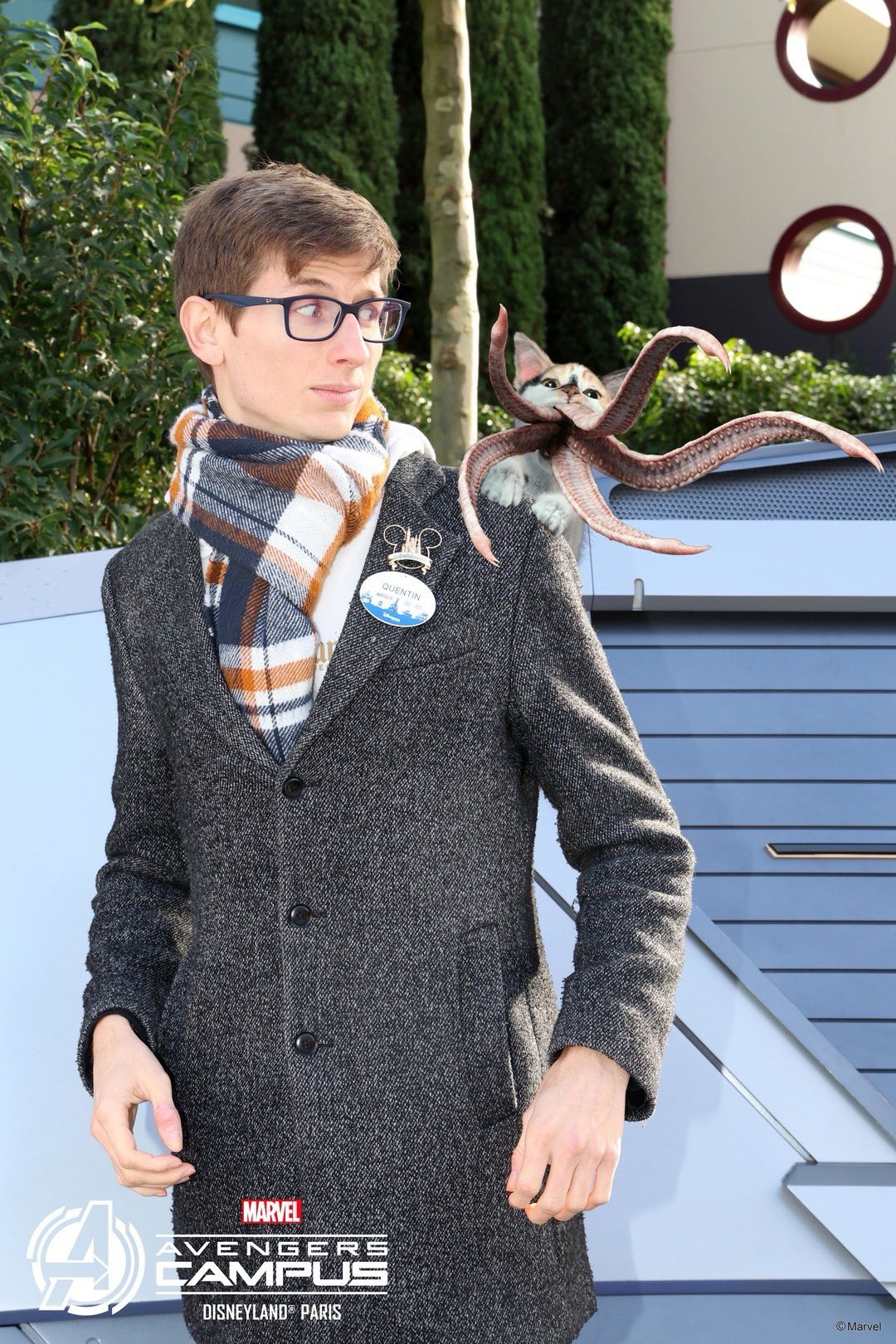 To complete the set, a special MagicShot is also available at Avengers Campus.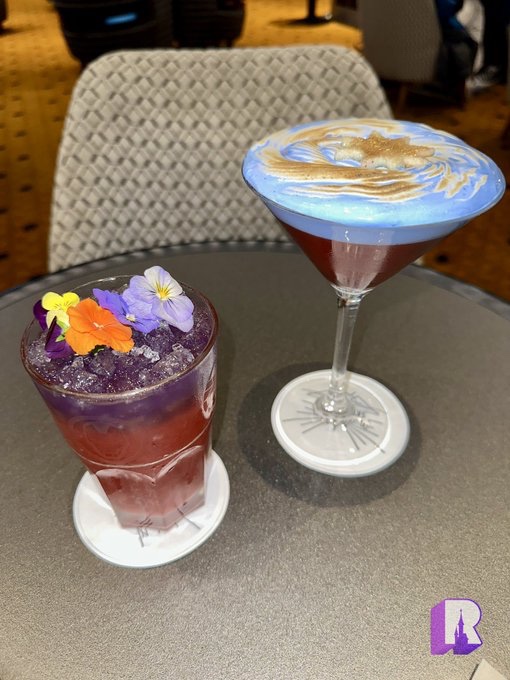 As well as specialty cocktails at the Skyline Bar.
Starport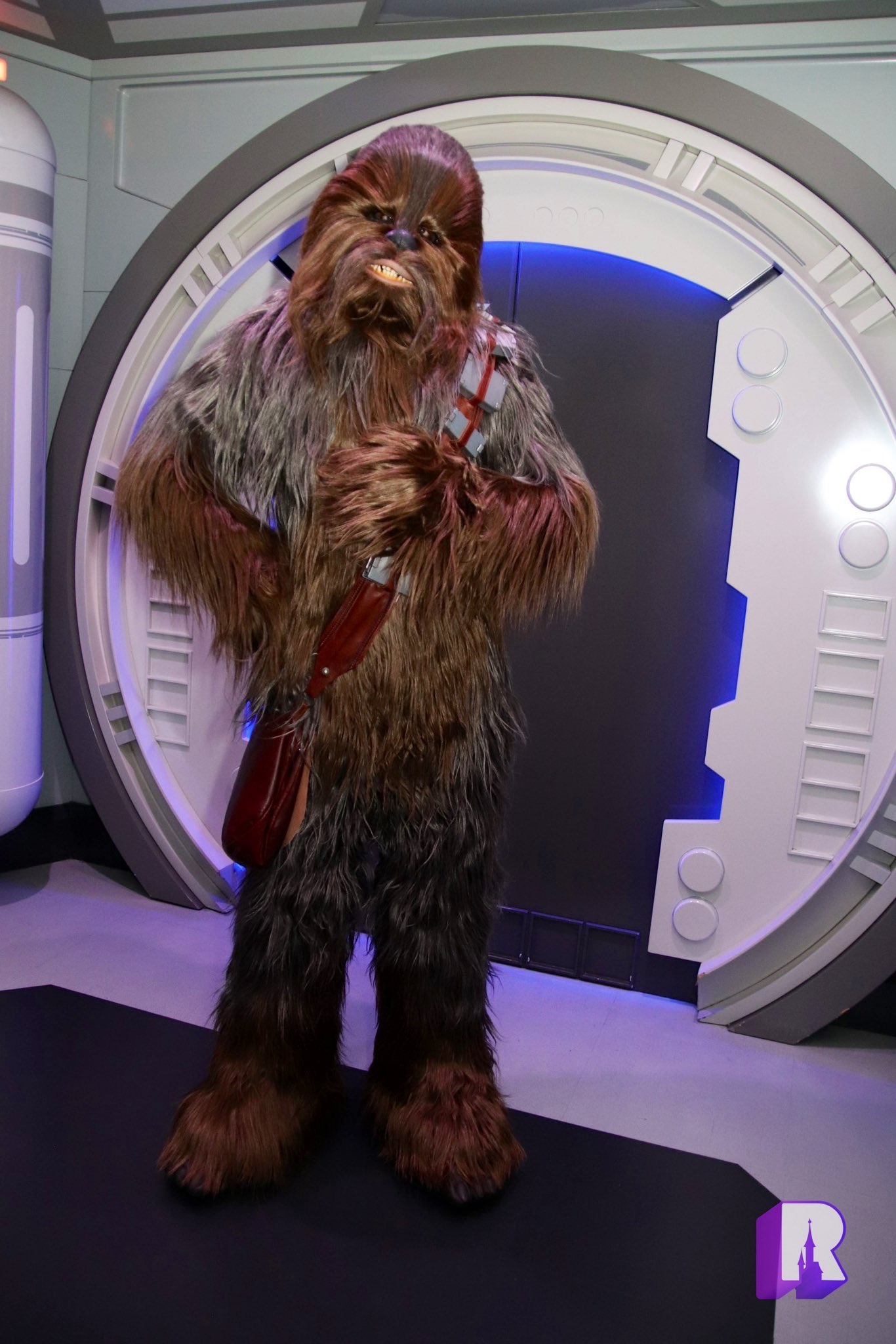 Some news from Starport ?? Who expected this – not me. The location is now shuffling Star Wars characters (instead of only featuring Darth Vader). Guests can randomly meet Chewbacca, Boba Fett, Rey, Kylo Ren and Darth Vader. It's unclear if this is a test or permanent but it sure is welcome!
Goodbye Stars on Parade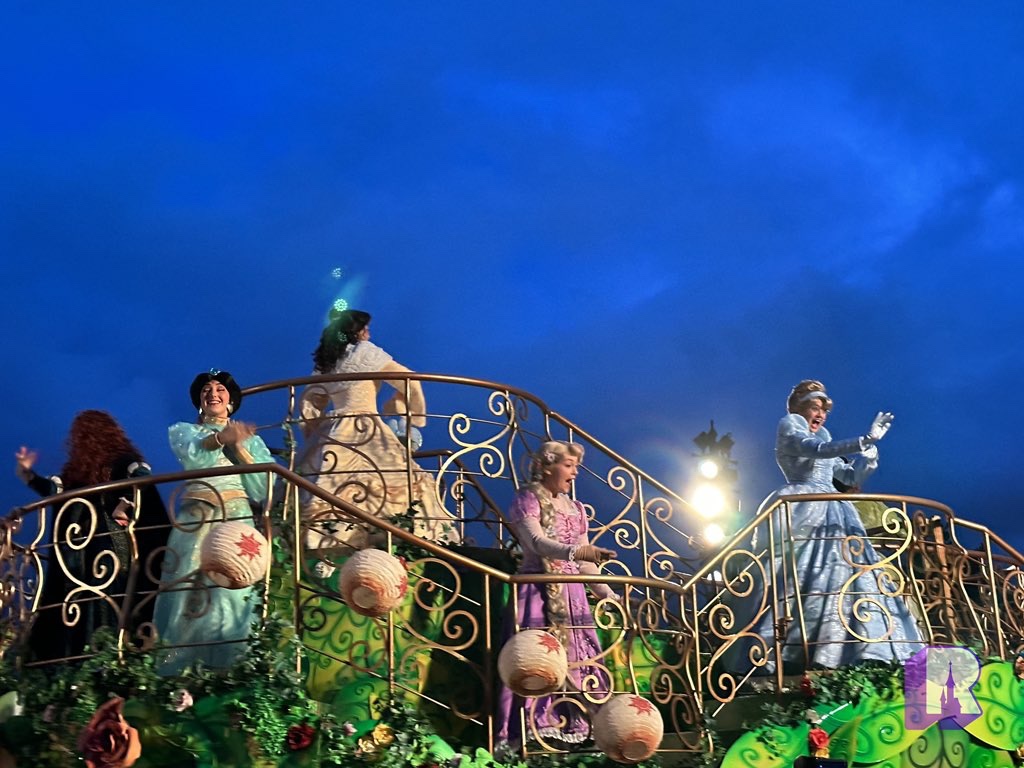 Well not really! More see you later as the daily parade won't be performed during the Christmas Season. Probably a good thing as this will hopefully allow the teams to work on this production which has been slowly but surely falling apart on a technical level.
Construction and Refurbishments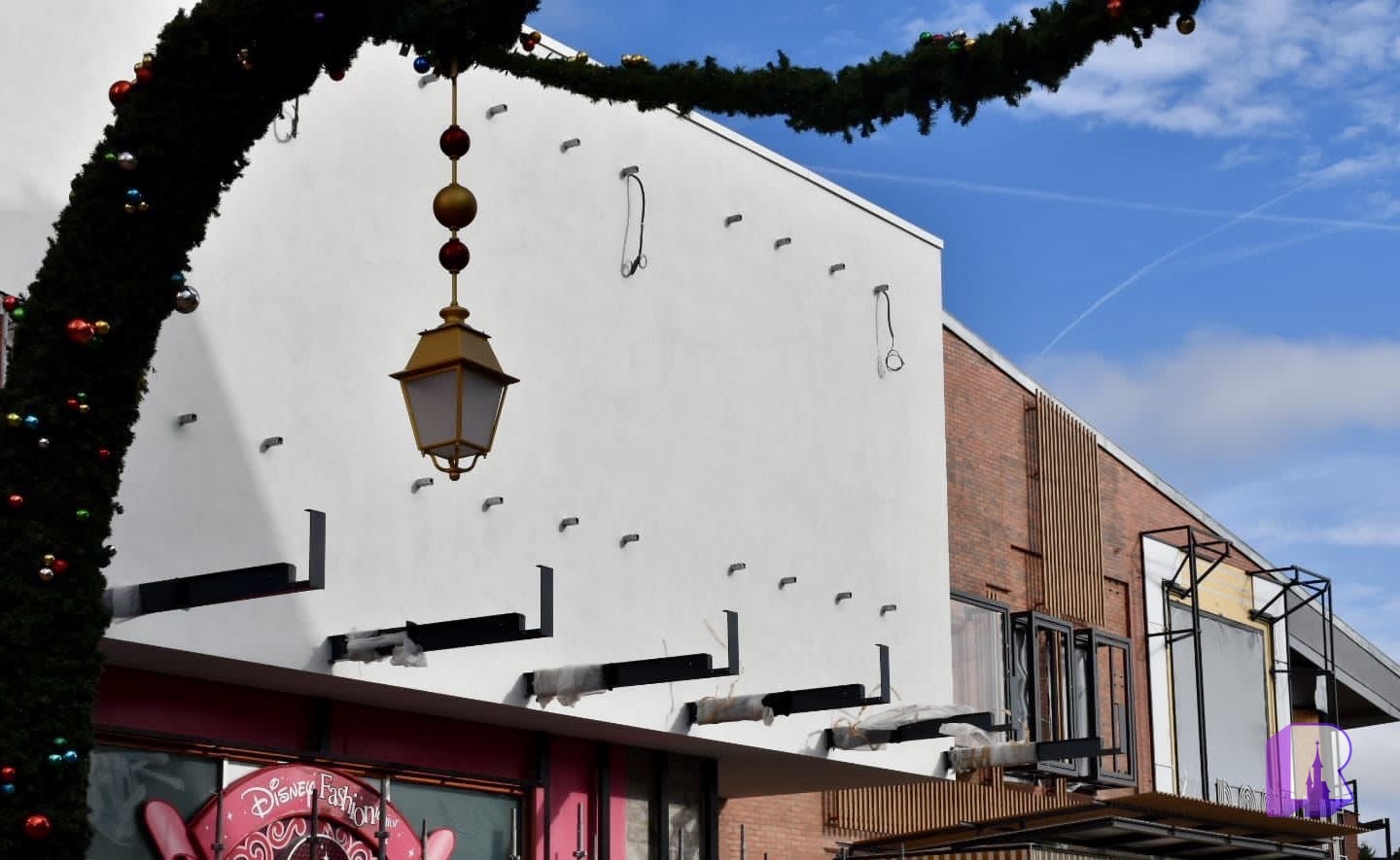 We start at Disney Village where Rosalie is making great progress! The restaurant is set for a December opening.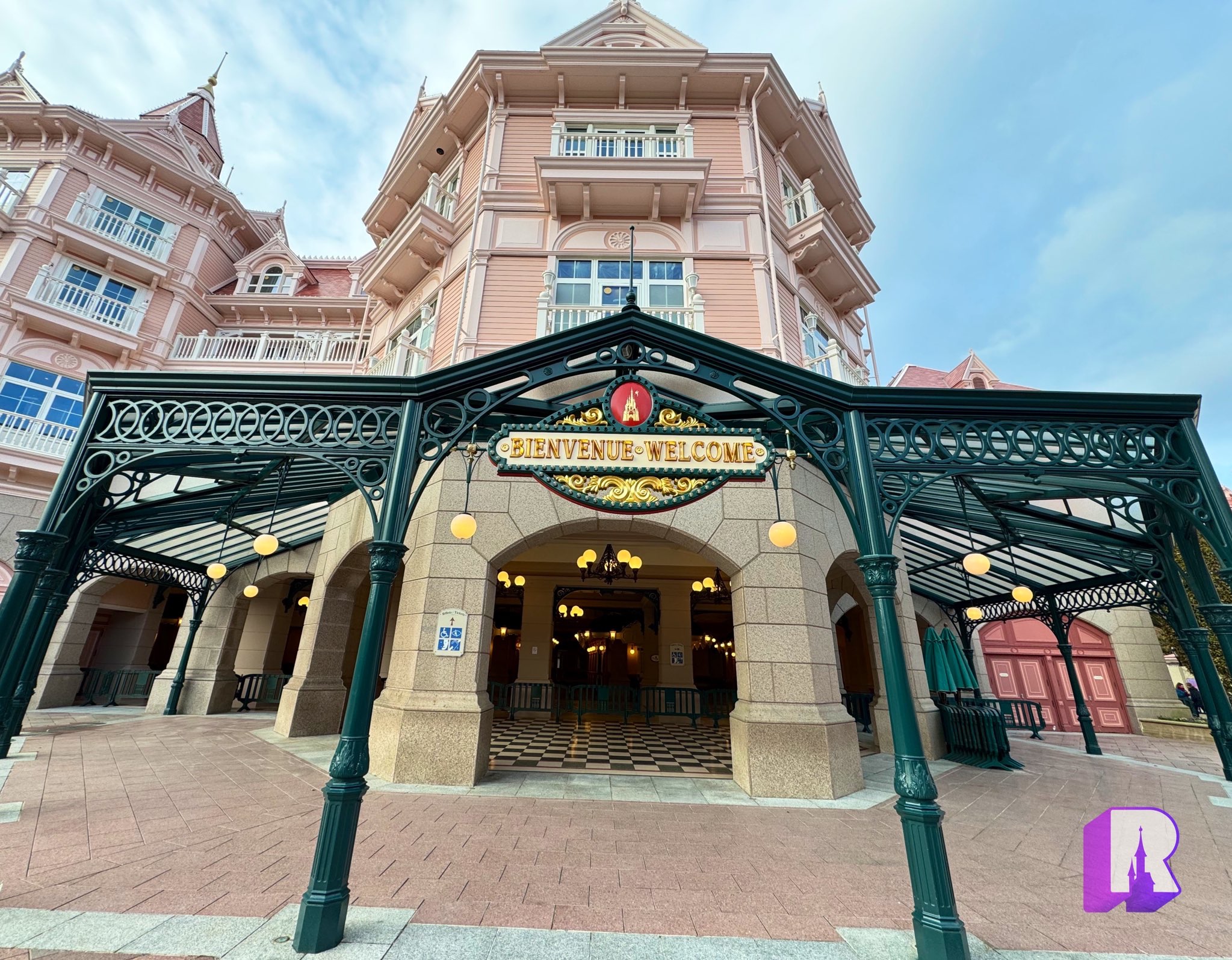 At the Disneyland Hotel, walls are down around the right side of ticketing, changing the "tickets" sign with "welcome" and removing metal railings.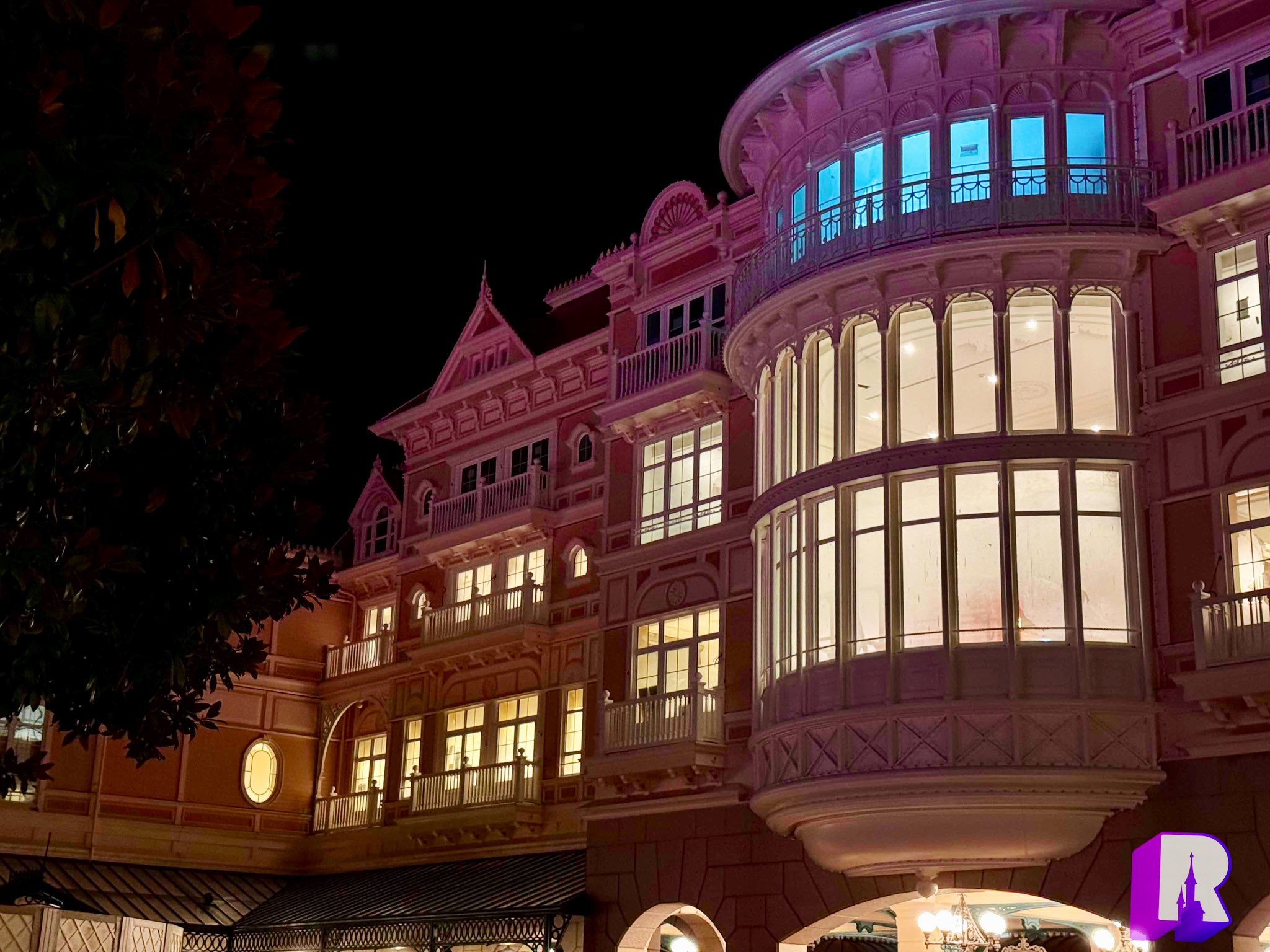 At night it's clear that the teams are racing to try and finish the hotel for the January 25 opening. It's gonna be very tight.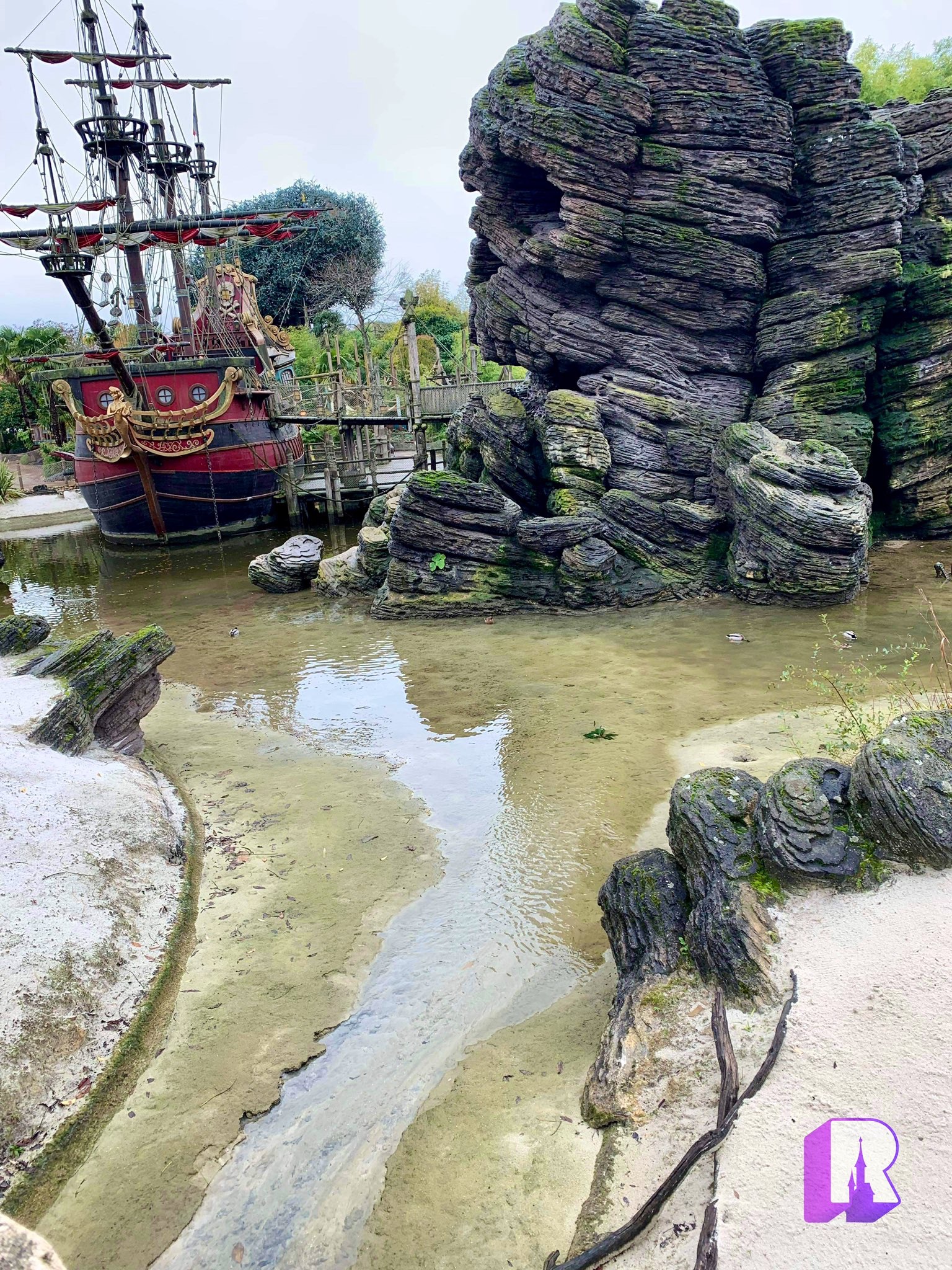 In Adventureland some of the water has been drained around Adventure Isle – hopefully a sign that Skull Rock or the Galleon will get refurbished or at least cleaned.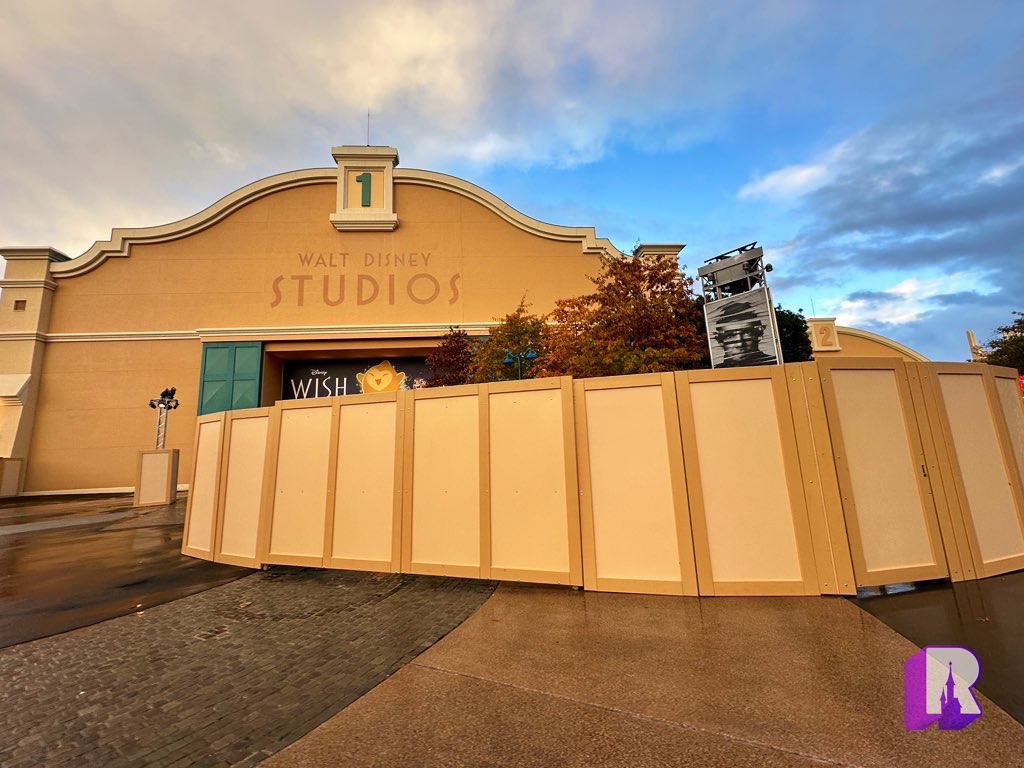 Over at Walt Disney Studios Park it's the continuous musical chairs of walls as the front end of the park embarks in a year long renovation.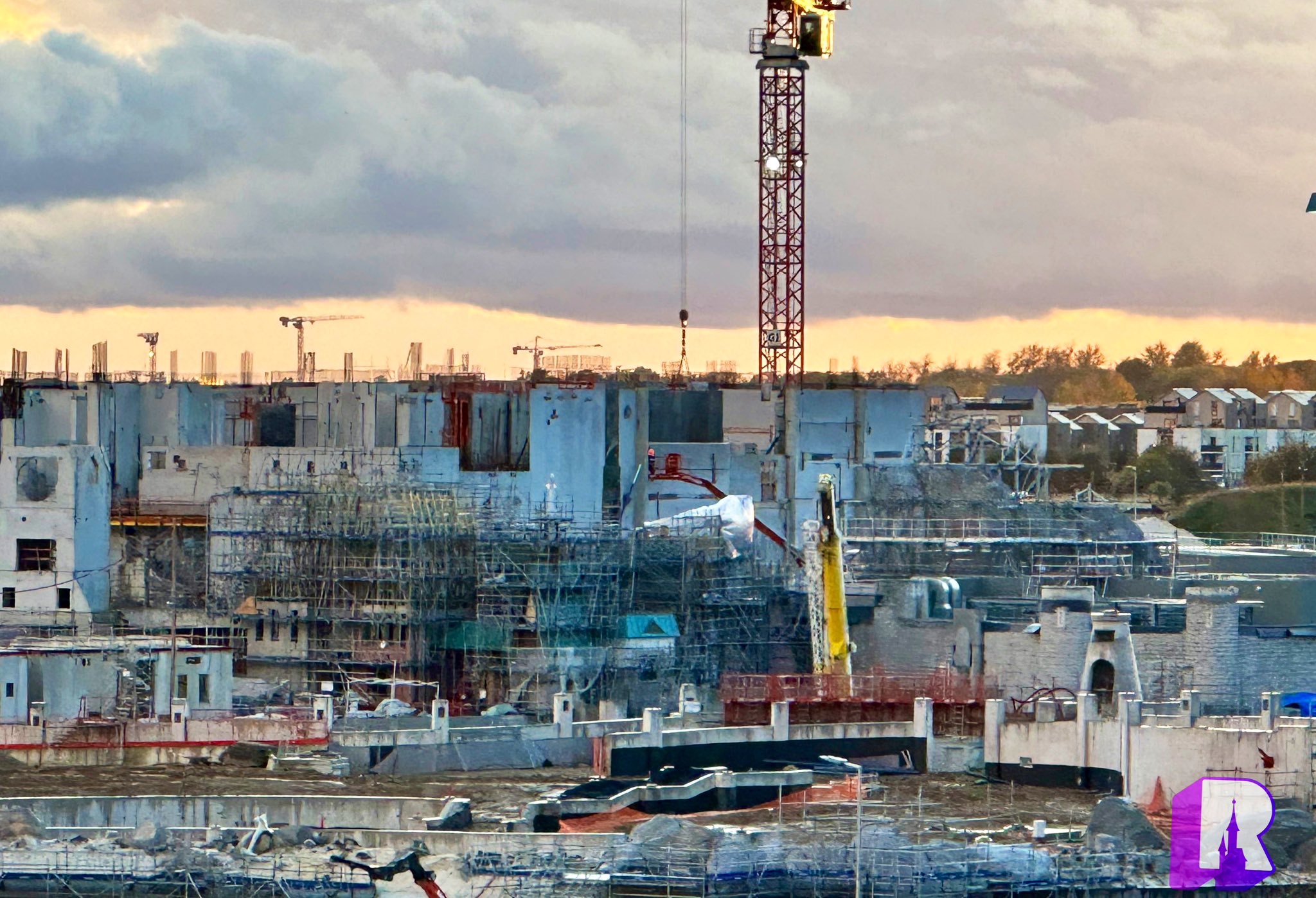 At the Walt Disney Studios expansion things are surely on the move but it's starting to become clear that there is lot of work to be done in the next couple years.
This and That..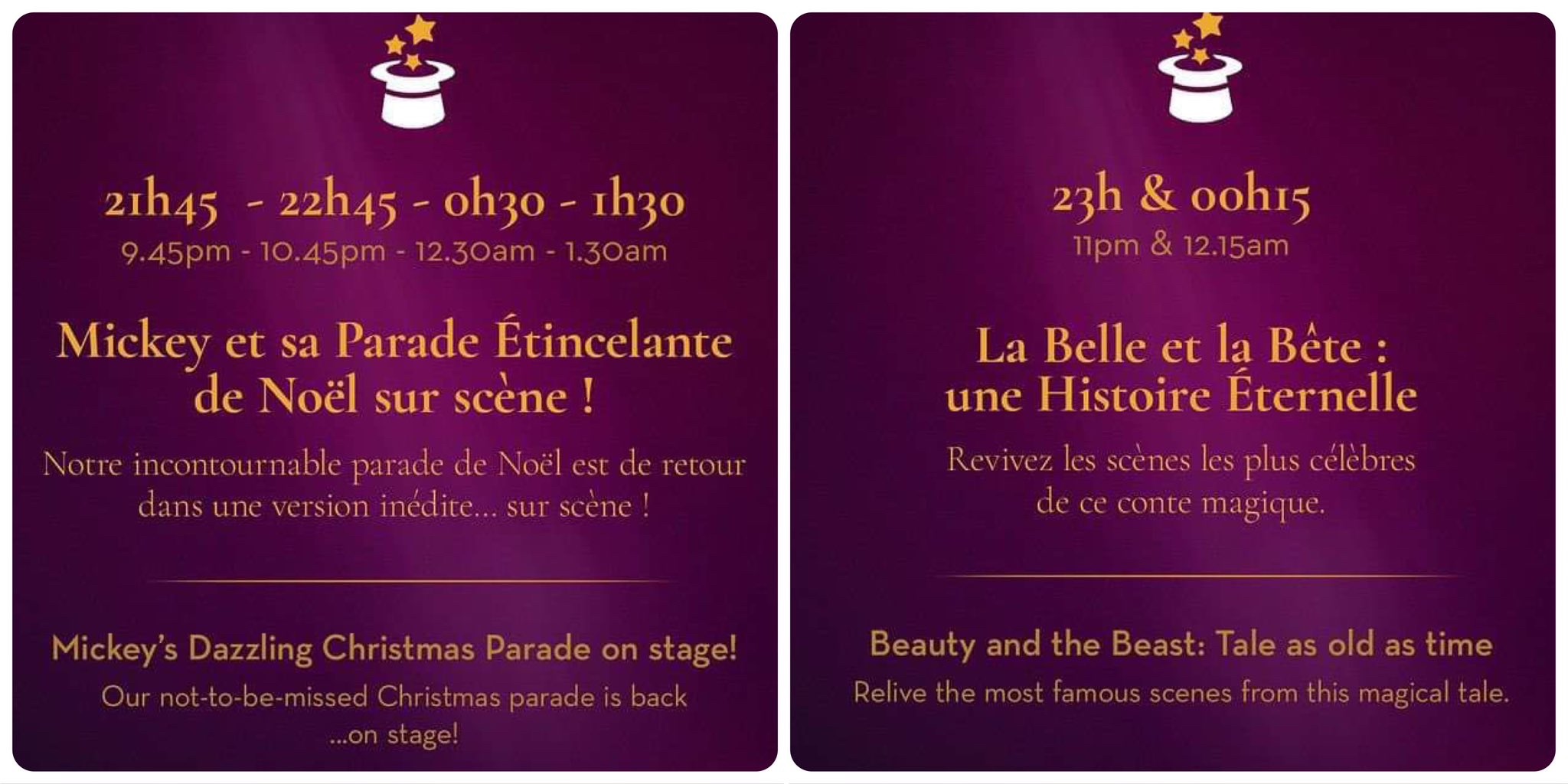 The programme for the November 30 "Christmas Night" AP / Disneyland Pass party has been revealed.
And that's our update for this week! Thank you as always for reading and sharing and I will see you next time with the latest from Disneyland Paris!